The pursuit of happiness is an inalienable right.  But, what if it's actually the quest, not the end result, that makes us happy? Chris Guillebeau poses this question in his new book, The Happiness of Pursuit, an inspirational collection of examples from people who have set out on a life-changing quest.  You know I can't resist an uplifting story, and this book is chock-full of them.
From a woman who went on a date in all 50 states, to someone who ran 250 marathons in a single year, most of the stories were an epic example of what we can achieve when we really become committed to it.  It ignited my curiosity and motivated me to ask myself, "what's my next quest?"
Call me a type-A-list-maker, but I love the feeling of accomplishment and growth that comes with checking things off a list.  From my daily (more mundane) to-do's to the more aspirational life-goals, it seems life presents a never-ending series of hopes and dreams.  Having something to constantly strive for motivates me, gives me a sense of purpose, and with each goal completed another worthwhile pursuit unveils itself.  I'm happiest when I'm learning and trying new things.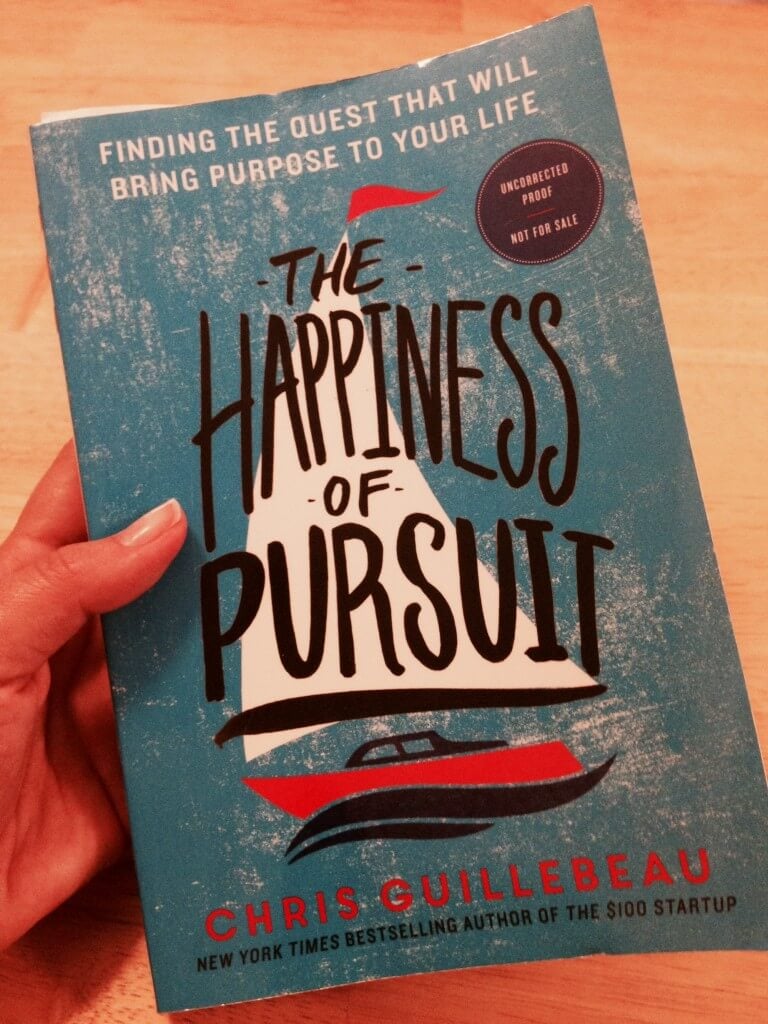 I guess you could also call me an annual quest-setter as I have ritual of creating a vision board each December for things I want to do, be, or have in the next year.  Some of those goals, like raising money for a charity and running a marathon, seemed impossible at first.  But it taught me a valuable lesson in chunking things down and taking baby steps toward the end result each day.  And while some pursuits seemed like a 26.2 mile uphill battle, other opportunities seemed to land in my lap like a stroke of good luck.  And if luck is when preparation meets opportunity, then I've created a lot of it.   I've circumnavigated the globe in a private jet, driven coast-to-coast across the United States, visited over 36 countries (nothing compared to Chris' quest of EVERY country in the world — wow!), taken cooking classes in Italy, and Run two marathons and six half marathons.
Reading this book reminded me to review my vision board and  list of 14 Goals For 2014 — I've got some catching up to do!
What would you like to achieve before the end of the year?  Any life-long goals you'd like to get started?  Comment below and let us know what pursuit you'd like to start and be entered to win a free copy of Chris' new book, The Happiness Of Pursuit, to get you motivated.  A commenter will be randomly selected using Random.org on Friday, October 3, 2014.
In case running a marathon is on your list, here's our handheld video of running the NYC Marathon in 2010.  Enjoy the silliness.
Disclosure:  This post and giveaway is sponsored by Random House.