Florida doesn't get enough credit for the amount of talented chefs we have here.  I've had the opportunity to meet many of them during my travels to research stories as the Visit Florida Food & Dining Insider, and I was surprised to find that many have been sent into the fire of Gordon Ramsey's Hell's Kitchen.  If you're a fan of the show and want to see where your favorite culinary stars have ended up, look no further than Florida's coastal restaurants.  Here are three of Florida's celebrity chefs and the kitchens where you'll find them.
Chef Paula DaSilva, 3030 Ocean
Hell's Kitchen Season 5 Runner Up, Paula DaSilva, is now the leader behind 3030 Ocean's plant-to-plate philosophy and creative cuisine.  Located at Harbor Beach Marriott Resort & Spa, the proximity to the ocean inspires imaginative seafood dishes like their local red snapper with a spicy butter sauce and the wahoo ceviche with cilantro and jalapeño.  There's also some great turf dishes including palmetto creek farms pork belly tacos with fresh kimchi and lime aioli, or the local  kale salad with pickled mushrooms and citrus aioli.  The menu here is seasonally based, so check back often to see what new flavorful dishes have been added.
Location:  Fort Lauderdale Marriott Harbor Beach Resort & Spa, 3030 Holiday Dr, Fort Lauderdale
Chef Giovanni Lucio Filippone, Vue on 30a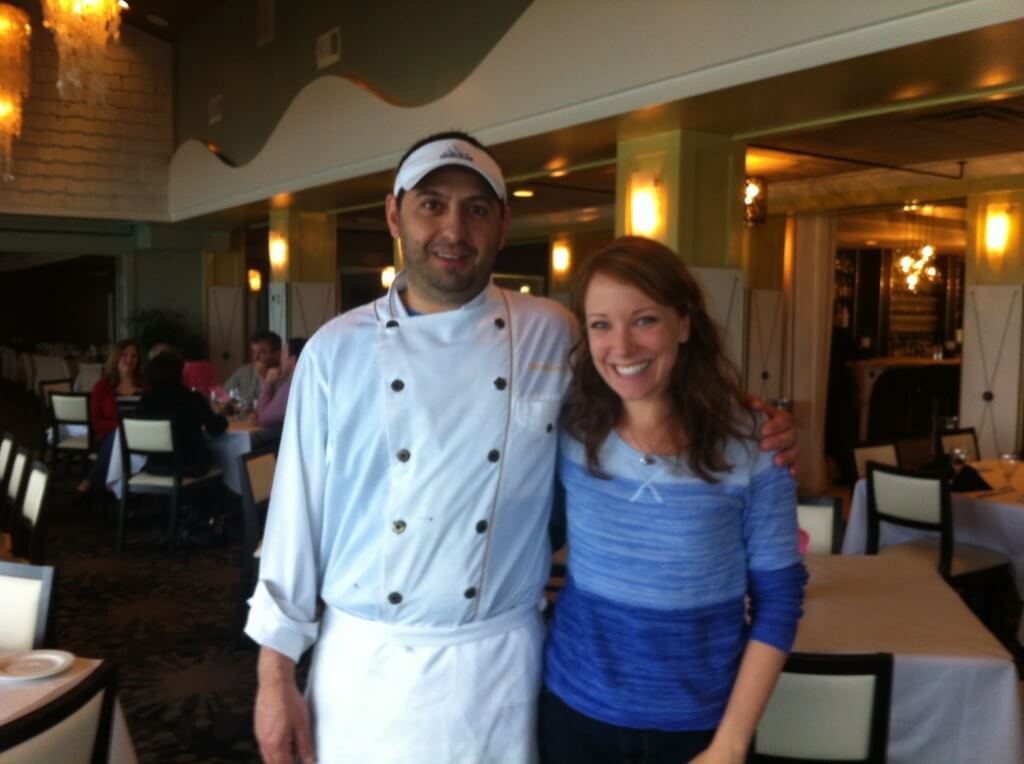 Also featured in Season 5 of Hell's Kitchen, Chef Filippone is now on Florida's gulf coast bringing fusion foods to a whole new level.  French born and trained in New York City, Giovanni has a unique style that he describes as "American northern cuisine-meets American southern cuisine-meets southern Italy."  That includes everything from linguine with clams, shrimp and grits etouffee, or the Vue's most popular dish, the pistachio crusted grouper.  Not only is the food fantastic, but the restaurant definitely lives up to it's name with captivating views of the Emerald Coast.
Location:  Vue on 30a, 4801 W County Highway 30A, Santa Rosa Beach
Chef Robyn Almodovar, Palate Party Food Truck & Catering
Chef Almodovar made it all the way to the Top 6 during Season 10 of Hell's Kitchen.  After the show, she pursued her penchant for fun fare by starting her own food truck and catering company, Palate Party.  Chef Almodovar's goal is for her cuisine to have such a flavor kick that it's a "party in your mouth."  And with a rockstar-like logo and live entertainment stage built right on top of the food truck, I think the whole experience is a multisensory party.  A sample of her menu includes crab and corn fritters with fiery fairie hot sauce as well as fresh grouper tacos on homemade corn tortillas with pineapple salsa.  Since this restaurant is mobile, your best bet is to follow Palate Party on Facebook to find out their current location or next food truck event.
Location:  Miami Area. Check out her website at PalateParty.com to find the most current food truck location.
This story originally published on the FloridaBuzzReport.com