Yesterday was all planes, trains, and automobiles!  A quick early morning ride on the Heathrow Express, a swift Little Red Flight to Edinburgh, and a taxi ride to my hotel with a driver that was practically a tour guide.  All-in-all, it took me only about two hours to get from London to Edinburgh.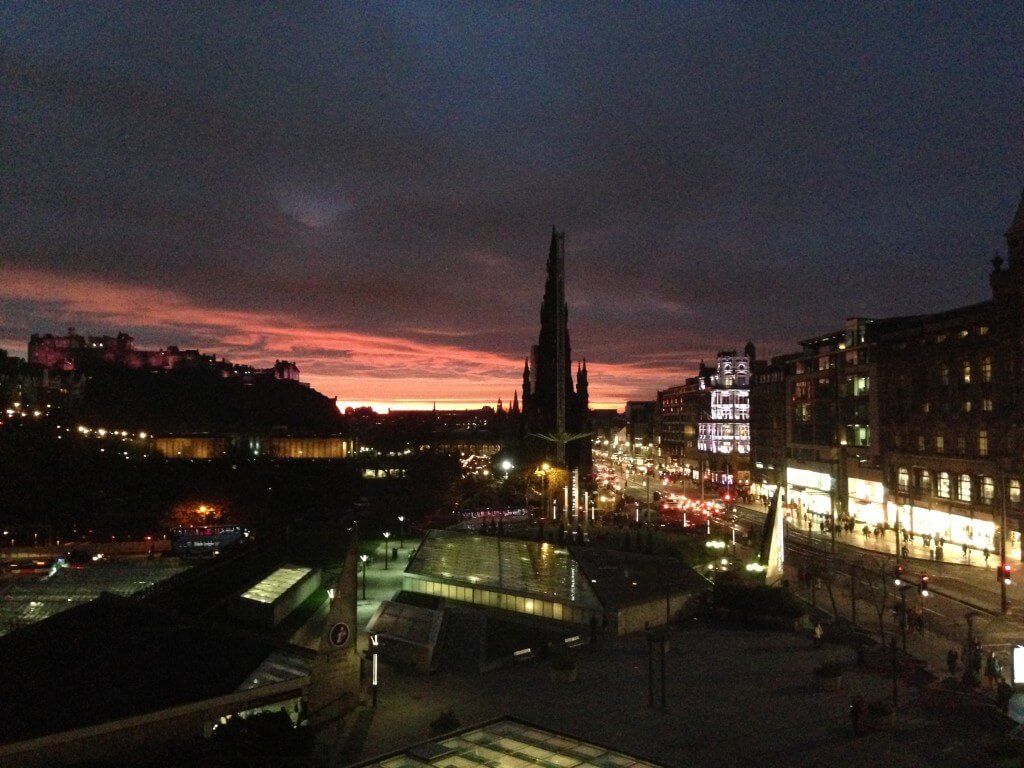 I spend the morning going for long walks around the city, the afternoon distilling my own gin, tried haggis for the first time, and watched the most amazing sunset over Edinburgh Castle.   Twitter was full of great suggestions for places to eat and I'm going to try and squeeze one of those great restaurants in during my last day back in Edinburgh before flying home.
Here's a social snap shot of my day in Edinburgh!
This post was created as part of my collaboration with Visit Britain. As always, all of the opinions, thoughts, and enthusiasm for travel and food are entirely my own. If you'd like to follow our trip in real time, search the hashtag #UnexpectedGB on Twitter and Instagram.