I was recently asked what were my favorite things to do in Porto. It's one of my favorite cities in the world and if you're a foodie or history buff, there's definitely a few key places you want to add to your itinerary. From gilded coffee houses, to intriguing vintage bookshops, and countless wine cellars tucked away into the terraced hillside, the city of Porto has a very mystical feel to it.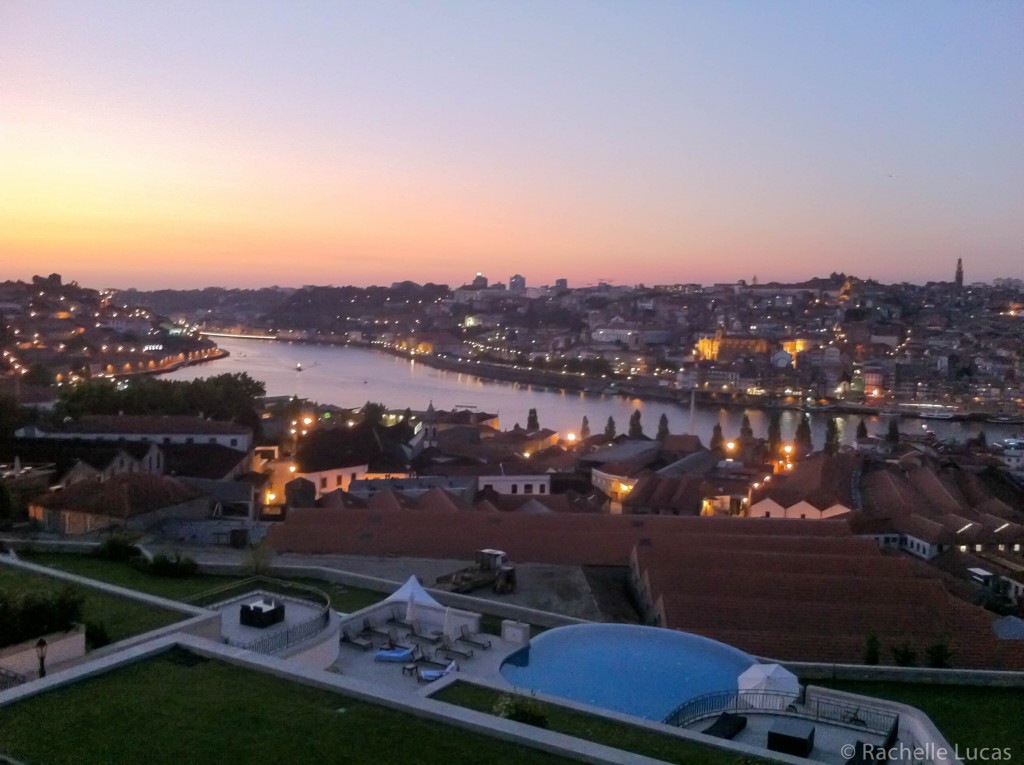 You might see university students walking around wearing traditional long black cloaks like the legendary label on Sandeman Port or be mesmerized by the stories depicted on the vintage tiles in the São Bento railway station. It's said that JK Rowling lived here for a while, and if she did, you can definitely see how she'd be inspired to write such a celebrated tale of a young wizard.
Walking through the streets of Porto is like taking steps through an ancient story, and each bend in the winding cobblestone streets reveals a another intriguing chapter. It's no wonder that it's a World Heritage Site. If you plan to visit, here are a few things you shouldn't miss.
Top 7 Things To Do In Porto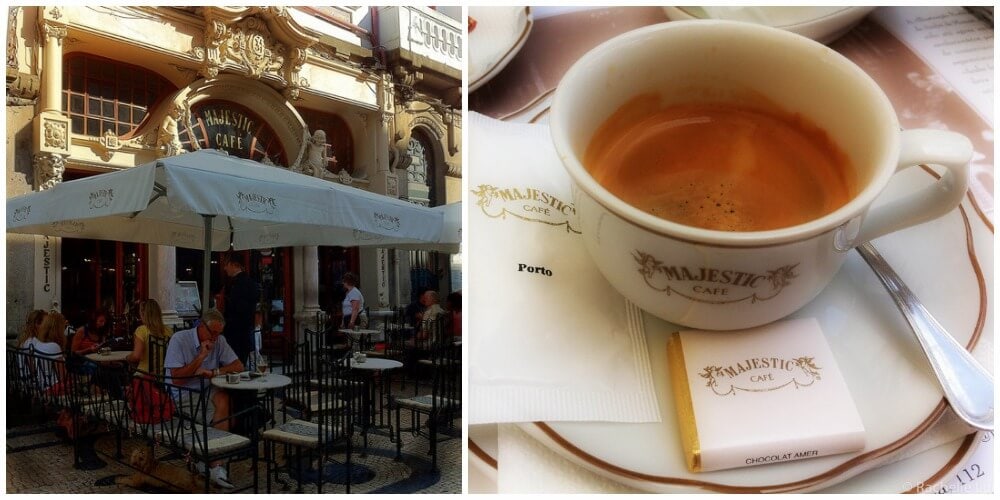 1 – The Majestic Cafe
Named as one of the top 10 most beautiful cafes in the world by several notable publications, The Majestic sits on a bustling street that's great for sitting down with an espresso and getting a real feel for life and history in Porto. Built in the 1920s, the art nouveau style cafe is gilded with mirrors where socialites at the time would come to see and be seen. And while the interior is magnificent and worthy of photos, I think relaxing outside on their terrace with a cappuccino is the perfect place to be.
Location: Rua Santa Catarina
Website: cafemajestic.com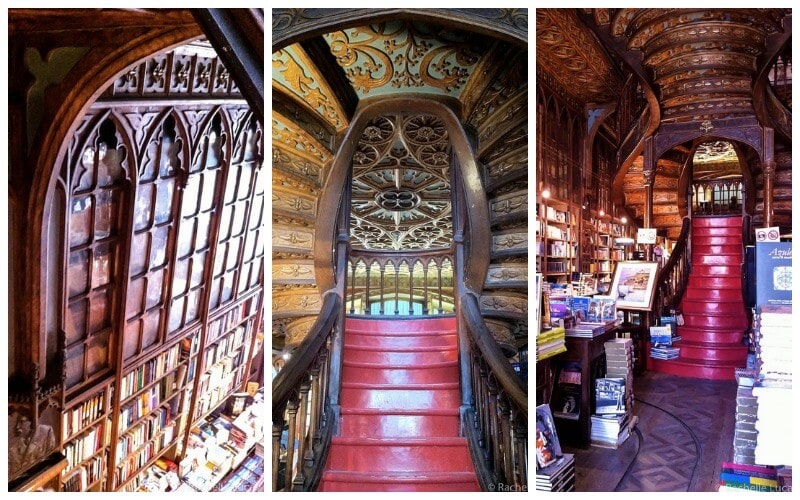 2 – Lello Bookstore
Lonely Planet named Livraria Lello the third best bookstore in the world, and once you visit, you might wonder why it's not at the top of their list. The ornate embellishments on the exterior might lead you to believe you're entering a pastry shop, but once inside, you'll believe you've walked into a bookstore on the set of a movie. Front and center is a curvy hand-carved wood staircase painted a dramatic shade of red. Surrounding it, from floor-to-celing are intricate hand carved shelves filled with books. There's rail tracks guiding wheel barrows full of even more books across the floor. It's a book lover's dream. Since no photos are allowed, grab a coffee and slice of cake in the cafe on the second floor and soak in all the visual splendor.
Location: Rua das Carmelitas
Website: Portoportugal.com/lello-bookshop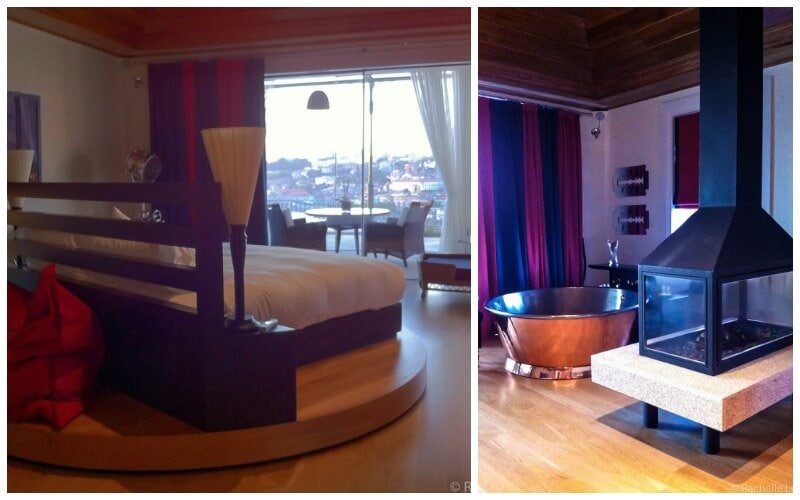 3 – The Yeatman
Located in Gaia, on the other side of the Duoro River, The Yeatman has the best views of the city of Porto and is a perfect spot for sipping port tonics while watching the sunset. I haven't stayed here, but their Bacchus Suite, with it's copper bath tub and rustic fireplace, is definitely on my list for the next time I visit this city. Even if you're not a guest at the hotel, I recommend treating yourself to dinner and a port tasting at The Yeatman overlooking the best view in Porto.
Location: Rua do Choupelo 88, Vila Nova de Gaia
Website: The-yeatman-hotel.com
4 – Freixo Palace Hotel & National Monument
This palace-turned-hotel is nothing short of dreamy. I had the opportunity to attend an event here while visiting Porto. We arrived by boat, walked up their dock to a well landscaped courtyard worthy of royalty, and were welcomed by an exotic tune being amplified throughout the gardens. It felt like I had stepped into a Madonna music video. This is another grand hotel I'd recommend for a luxurious rest or for their exquisite cuisine at their Restaurant Palatium. The views of the river are breathtaking and dinner here will certainly be a memorable experience.
Location: Estrada Nacional 108, 206
Website: pestanacollection.com
5 – Mercado Bolhao Food Market
If you're a foodie, then this market is a must-visit. Go early in the morning to get a taste of local life and see the fishermen, bakers, and farmers selling fresh fruit and legumes. Most will let you sample a few things, and I have to say, the grapes here were the most flavorful I've tasted in my life — like little pops of juicy wine. There's also a few vendors selling handmade crafts, and one that you should pick up as a souvenir is a Portuguese Rooster, or Galo de Barcelos. These hand-painted figurines have a fascinating tale. Be sure to ask the merchant when you purchase it.
Location: Mercado bolhao Loja 1
Website: Gooporto.com/mercado-do-bolhao
6 – São Bento Train Station
Even if you arrive to the city by plane, a visit to the century-old São BentoTrain Station is a must. The hand-painted Portuguese tiles inside tell the history of Porto through pictures and it's absolutely breathtaking.
Location: Praça Almeida Garrett
Website: Visitportoandnorth.travel/Sao-Bento-train-station
7 – Tour The Duoro River By Boat
Wine barrels used to be transported down the Duoro River to Porto on flatbed boats called a rabelo, and today, you can cruise along the river on one of these vintage wine vessels. You can go out for a whole day, or just do a short cruise to view the city and hear the history about Porto's famous bridges, one of which, the Maria Pia Bridge, was designed by Gustave Eiffel. (Yes, THAT same Eiffel.)
Website: Roteirododouro.com
Want to save this list? Pin it!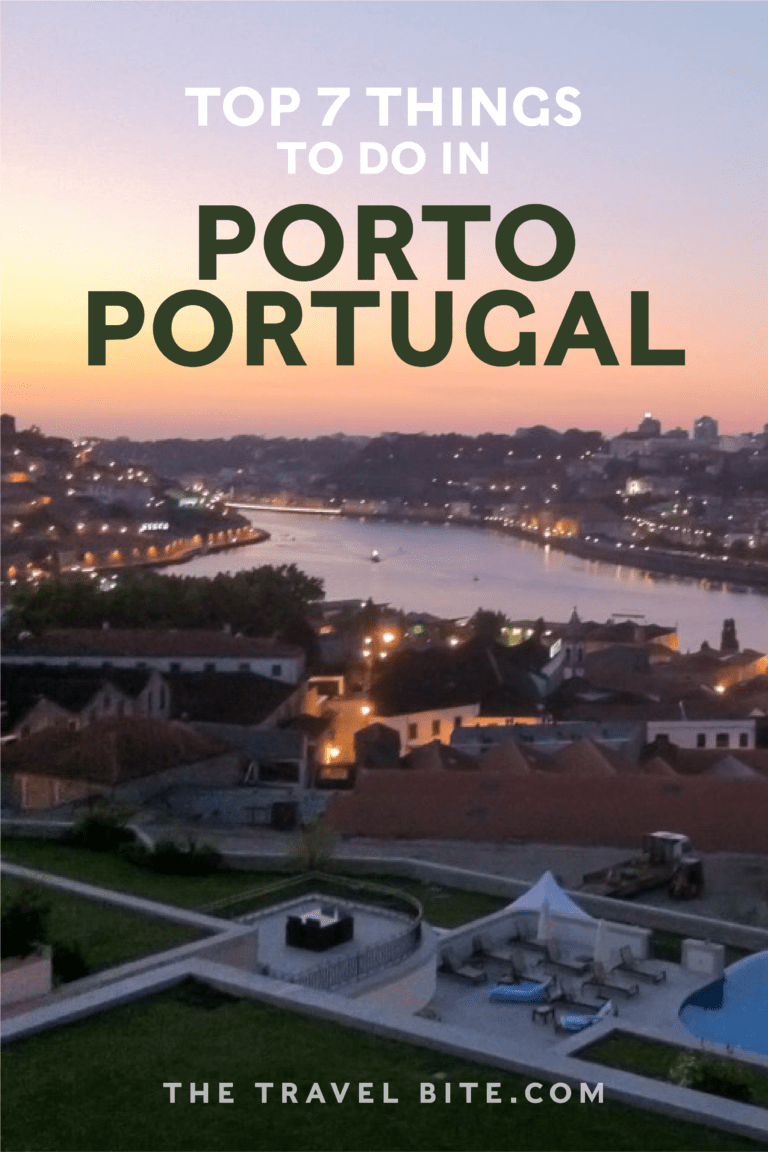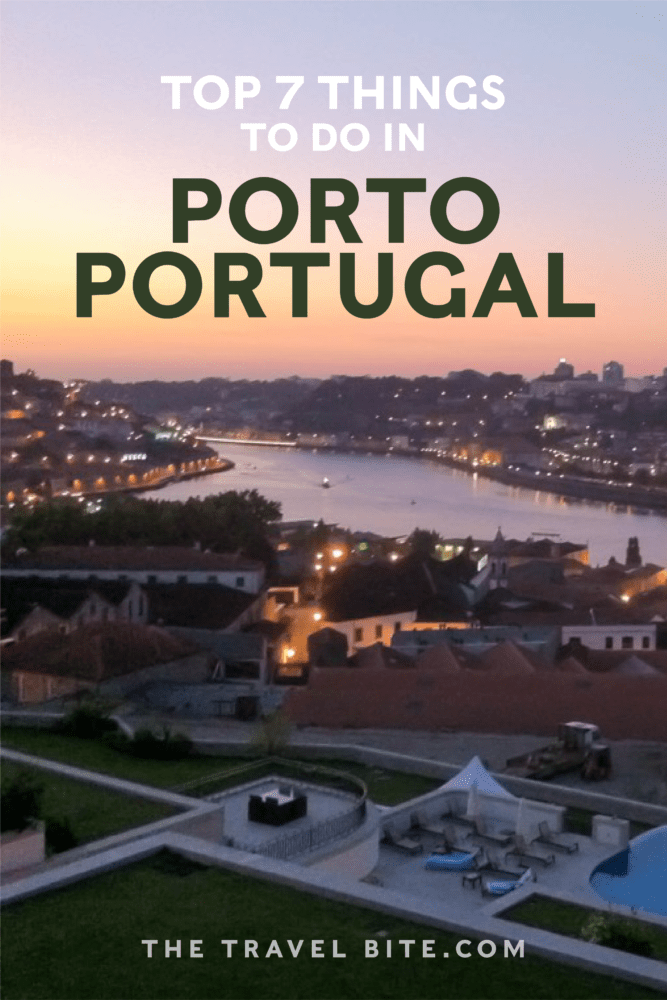 Updated 2019