Welcome! If you've come to this page, you're probably interested website statistics, previous work, or more information on how to work with the The Travel Bite®. You've come to the right place! Take a look below at what we offer as well as examples of previous work and let us know how we can collaborate together. For more information, please email us at TheTravelBite@gmail.com for a rate sheet. Here are some examples of ways we'd love to work with you:
1. Sponsorships & Social Campaigns
Interested in having your brand appear on TheTravelBite.com? How about social campaigns including Twitter chats, Instagram, Facebook, sponsored blog posts, and in-person live-blogging campaigns? Introduce yourself and send a note to Info@TheTravelBite.com. We'd love to hear from you about how we can collaborate together!
2. Hosting Videos & Live Television Appearances
Rachelle is an experienced on-air personality that's comfortable in front of any audience from hosting online travel videos to appearing live on national television shows. To book Rachelle for video and television appearances, email Rachelle@TheTravelBite.com.
3. Speaking & Workshops
As experienced presenters, both Rachelle and Pete are passionate about inspiring people and helping them align their actions with their goals. Areas of expertise include topics such as goal planning, the art of negotiation, Twitter strategies, travel tips, and more. For more information about topics and booking, visit RachelleLucas.com or email Info@TheTravelBite.com.
Click the links below to view examples of previous work and news mentions.
IN THE NEWS
Parade: How To Travel Cheap
Parade: Travel To Italy
SAVEUR: Best Culinary Travel Blog Finalist
Odehlicious: 12 Best International Chicken Recipes
2019 KAYAK Travel Hacker Awards: Top Travel Hackers
The Travel Hack: Travel Bloggers Guide To Ireland
Feedspot: Top 15 Food Travel Blogs
Dr. Ayalas: Fitness, Mindfulness, and Healthy Eating
Nerd Wallet: Planning The Perfect Foodie Vacation
INSIDER Travel: Mistakes People Make With Plane Food
Claim Compass: Best Food and Travel Blogs
Upgraded Points: Travel Resources Dining & Drinks
Real Simple Magazine: 4th Of July Celebrations
We Said Go Travel: WSGT Travel Influencer
Zest: 19 Great Food and Travel Blogs
Boston University: Professor Leora Lanz Discusses Food Trends
New York Times: 5 Ways Social Media Can Help You Travel
NATJA Awards: Travel Broadcast – Podcast Finalist
Top 24 Foodie Travel Bloggers: Trip Advisor
Top 50 Travel Instagrammers of 2015: Backpacker Travel
FlipKey: A Taste For Adventure: Top Culinary Travel Bloggers
Pace Communications: The Power Of Industry Influencers
Four Seasons Magazine: Photography Tips and Tricks From Travel Photographers
Four Seasons Magazine: 10 Inspiring Travel Photos
Orlando Business Journal: 40 Under 40
People Magazine: Great Travel Ideas
Travel Channel: This Week In Travel
Autographer: The Best Travel Bloggers To Follow On Instagram
Oxford Mail: Bloggers Keep City On Global Map
CT Social: How To Hire An Online Voice
Expert Vagabond: Confessions Of A Travel Addict
Behance: Q&A With Rachelle Lucas
Cape Town Active: International Bloggers #LoveCapeTown Again
Sydney Art Tours: Four Seasons Review
News24: Rachelle Lucas takes a bite out of travel.
Global Travel Industry News: Cape Town Tourism Launches #LoveCapeTown Campaign
Friendly Planet Travel: How One Blogger Explores The World By Tasting It.
FLBlogCon: Around The World In 22 Days
321 Delish: Central Florida Bloggers Conference
Airport Parking Connection: Our Favorite Travel Bloggers
Orlando Life: Simply The Best – Blogger
The Street: Four Seasons Inaugural Around The World Flight
Luxury Travel Mavens: Dream Trips Around The World
Kred: Top 50 Travel Bloggers
Johnny Jet: Travel Style: Rachelle Lucas
Elliot's List: 13 Twitter Personalities To Follow In 2013
Orlando Home & Leisure: Simply The Best: Blogger
Atlanta Journal: Say Hello To Florida Insider, Rachelle Lucas
Oklahoma City National Memorial & Museum: Travel Channel Video Shoot Story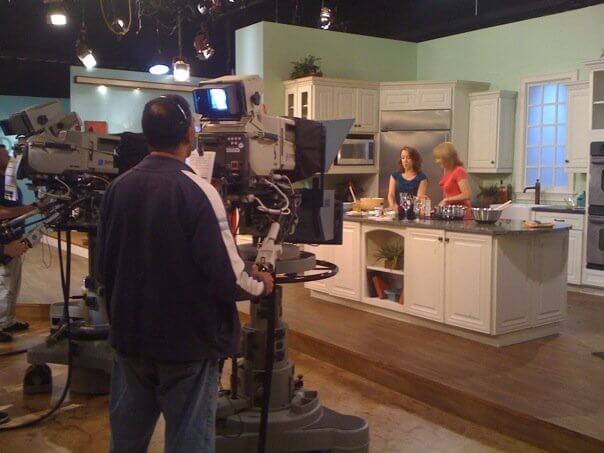 VIDEO & TELEVISION
WKMG Channel 6: Insider Travel Secrets
HSN: Destinations 16″ Underseater Bag
HSN: Destinations 22″ Spinner Bag and Shopper's Tote 2pc Set
HSN: Section Organizer Packing Cube
HSN: 15 Pocket Travel Vest
HSN: Holiday Travel Necessities
HSN: Orient Express 2-Piece Luggage Set
HSN: Destinations 21″ Hardside Spinner and Satchel 2piece Set
Four Seasons Magazine: Hello Hollywood, An Around The World Journey Begins
Four Seasons Magazine: Journey to Hong Kong's Lantau Island
Four Seasons Magazine: Bora Bora's Black Pearls
Four Seasons Magazine: Journey To Bora Bora
Four Seasons Magazine: Learning To Wrap A Sari
Four Seasons Magazine: Visiting London's South Bank
Four Seasons Magazine: Balinese Cooking At Jimbaran Bay
Four Seasons Magazine: Making Leis At Four Seasons Hualalai
Four Seasons Magazine: Inside A Sydney Art Gallery
Visit Florida: South Beach Food & Wine Festival
Visit Florida: Local House Fish Tacos
Visit Florida: Frozen Goodness: Hyppo Ice Pops
Visit Florida: Swam Food – Frog Legs & Gator Tail
Visit Florida: Barnie's Coffee Kitchen
Visit Florida: Art Of Chocolate With Norman Love
Visit Florida: Coyo Taco Miami
Visit Florida: Exotic Fruits at Miami's Fruit and Spice Park
Visit Florida: Latin Foods With A World Class Chef
Visit Florida: Flavors Of South Florida
Visit Florida: From Sea-to-Table, Frenchy's Does Grouper In Clearwater
Visit Florida: A Sweet Tradition: Annual Strawberry Festival
Visit Florida: A Celebration of Shrimp
Travel Channel: Visiting Oklahoma City
Travel Channel: Visiting Tampa Bay
Daytime TV: South African Bunny Chow
Daytime TV: Pasta Bolognese
Daytime TV: Pumpkin Cheesecake
Daytime TV: Sweet Potato Muffins
Daytime TV: Mozarella Date Appetizer
Daytime TV: New Mexico Souffle
The Travel Bite: Inside A Viking River Cruise Cabin
The Travel Bite: Learning To Make Chocolate In Costa Rica
The Travel Bite: Behind the scenes in making REAL Parmigiano Reggiano cheese
The Travel Bite: Learning To Make Handmade Pasta In Italy
PUBLISHED ARTICLES
Food and Wine: Visit Greenville Advertorial
Travel + Leisure: 5 Restaurants To Up Your Dining Experience In Orlando
Travel + Leisure: Visit Greenville Advertorial
Alamo Scenic Route: Top Foodie Cities To Visit In 2017
Alamo Scenic Route: Stay Healthy During The Holiday Season
PEOPLE Magazine (Print): Great Ideas – What to pack in your carry on.
Food Traveler Magazine (Print): Emeril's Florida
Four Seasons Magazine: Weekend Getaways
Four Seasons Magazine: 7 Reasons To Visit Orlando
Visit Florida: Top 30 Restaurants On 30A
Visit Florida: 7 Great Places To Sip Wine In Orlando
Visit Florida: Day Trip To Yalaha Bakery
Visit Florida: Driving and Dining Through The Florida Keys
The New York Times (Print): La Dolce Vita: 10 Of Florida's Most Unique Dining Experiences
Palm Beach Post: The Suite Life
Palm Beach Post: Epi-tour-ian
Travelati Magazine: Making Limoncello
Plum Deluxe: Inspirational Places: Samasati, Costa Rica
Pulse Magazine (Print): The Green Scene & Eco-Friendly Lodging