There are some things that are so delicious, it baffles me to discover how simple they are to make. This is ginger limeade is one of those. It's a bit like a ginger lime tonic, a little tangy, a little sweet, and packs a little heat. And it's SO refreshing.
What Is This Refreshing Ginger Lime Drink?
After spending a morning touring the mountainside and rice terraces of Ubud, Bali, I thought I was going to melt. I was hot. And sticky. And tired. But having fun just the same! Upon arriving at the Four Seasons Bali at Sayan for lunch, I was handed a cold drink that looked like lemonade, but one sip had me feeling completely restored. It was cold, yet packed a spicy heat; zesty, yet sweet. It was their signature Balinese gingerade and I had not one, but three of these ginger lime tonics within the span of a half hour. Yes, I liked it that much.
Limeade = Balinese Gingerade
Balinese cuisine is known for fresh ingredients, lots of fragrant roots and spices, and a focus on wellness (Really, the whole island feels like a yoga studio.) This ginger limeade will revitalize you on a hot summer day or cure a winter cold. A pitcher of this ginger lime tonic is always in our refrigerator.
Limeade Recipe + Step-By-Step Photos
I have a few step-by-step photos to go with the recipe below. It's fairly easy. We make a pitcher of this ginger limeade every Sunday. Sometimes, it even lasts us until Tuesday. It's so good it's usually gone.
It pairs well with Thai Nom Sod or Mango Chicken Salad
You Might Also Like … Refreshing Cucumber Melon Smoothies
Peel and slice the ginger …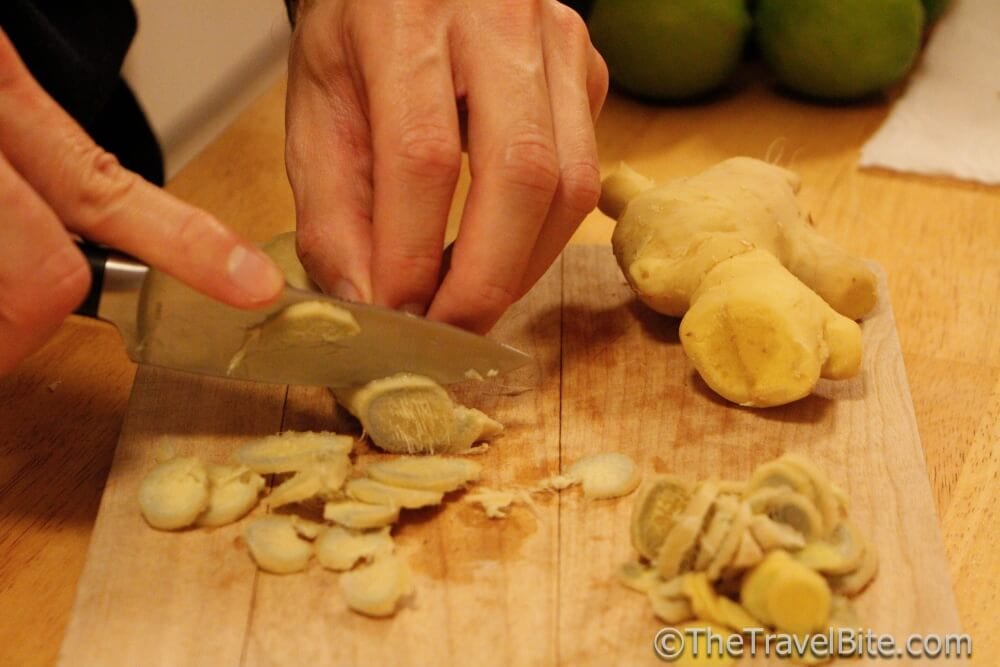 Pulverize the ginger using a food processor, then pour 4 cups of hot water to make a tea. Let it steep for 10 minutes.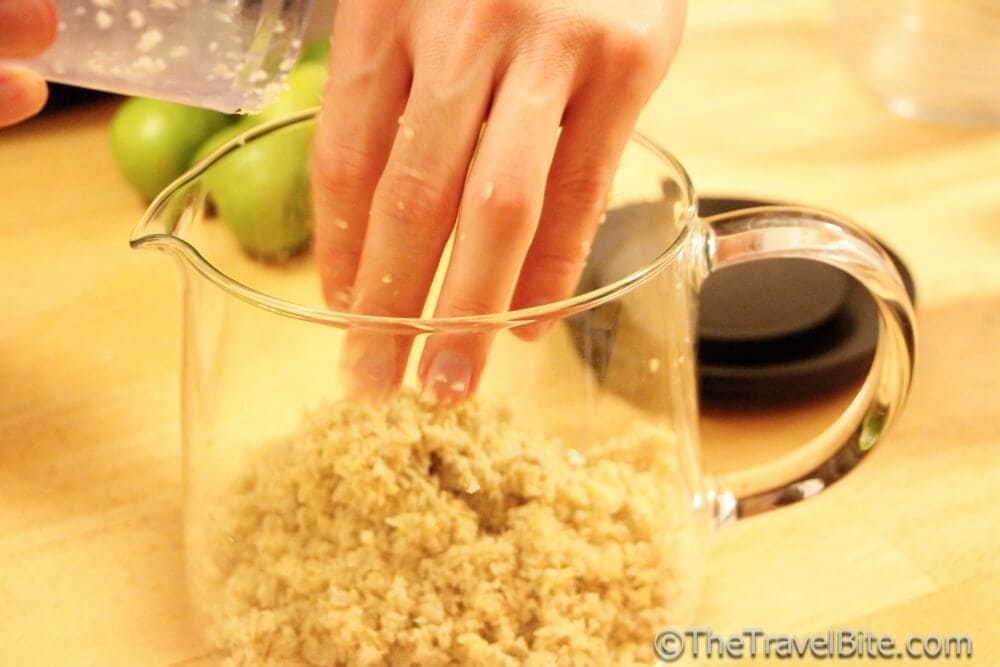 Juice the limes …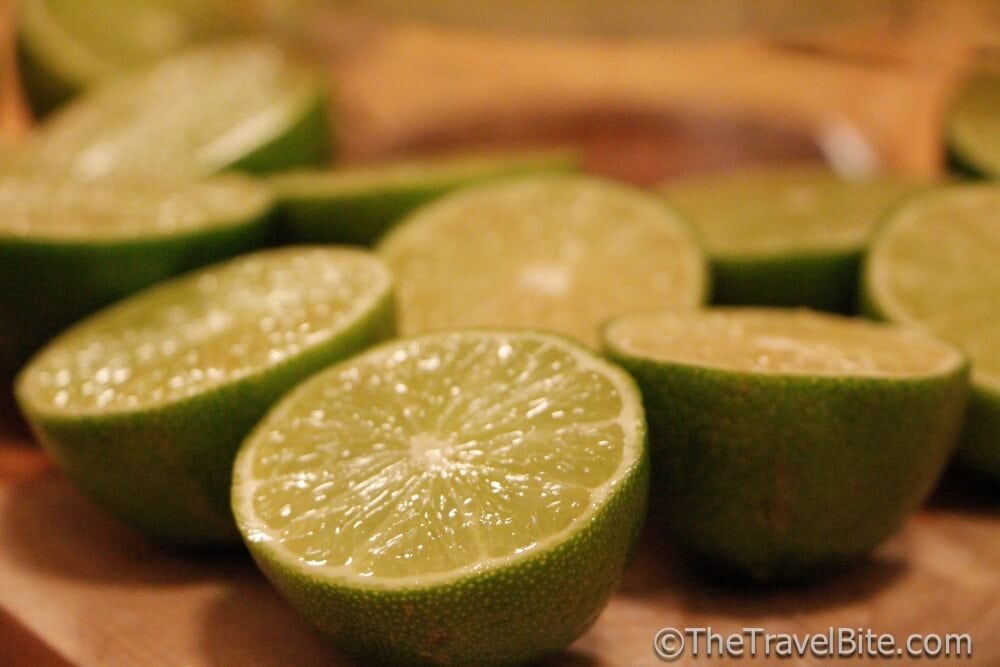 Add lime juice to a pitcher …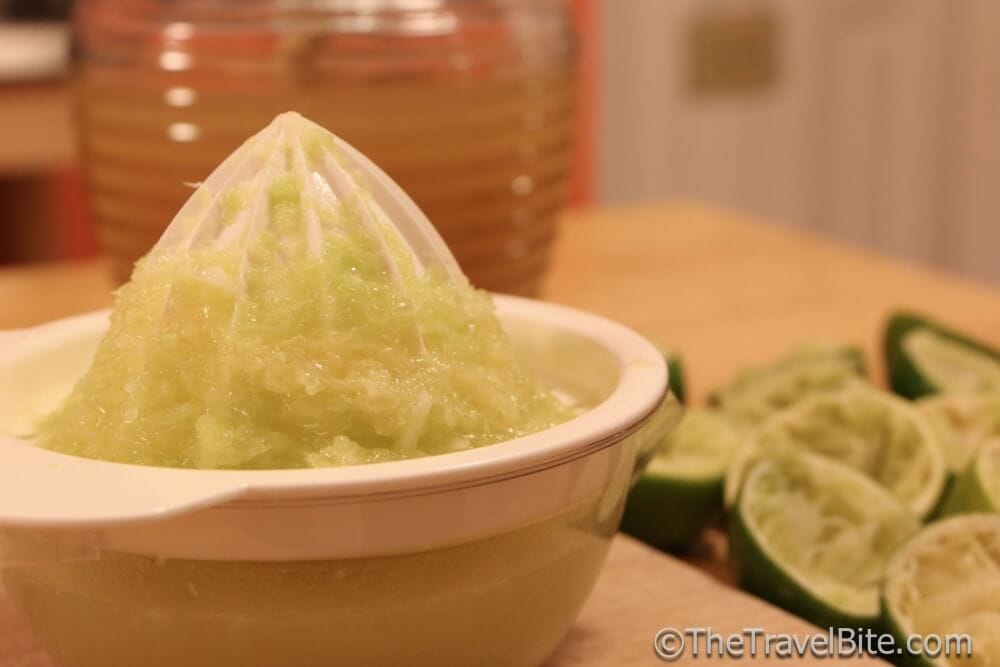 Strain the ginger tea into the same pitcher as the lime juice …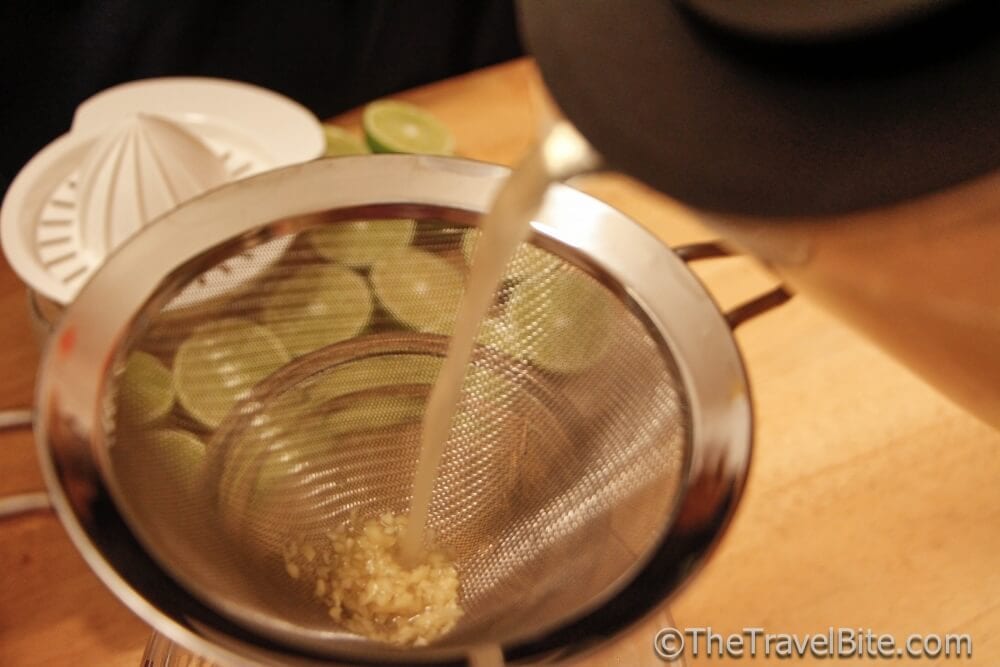 Add the honey to the lime and ginger mixture. Stir well.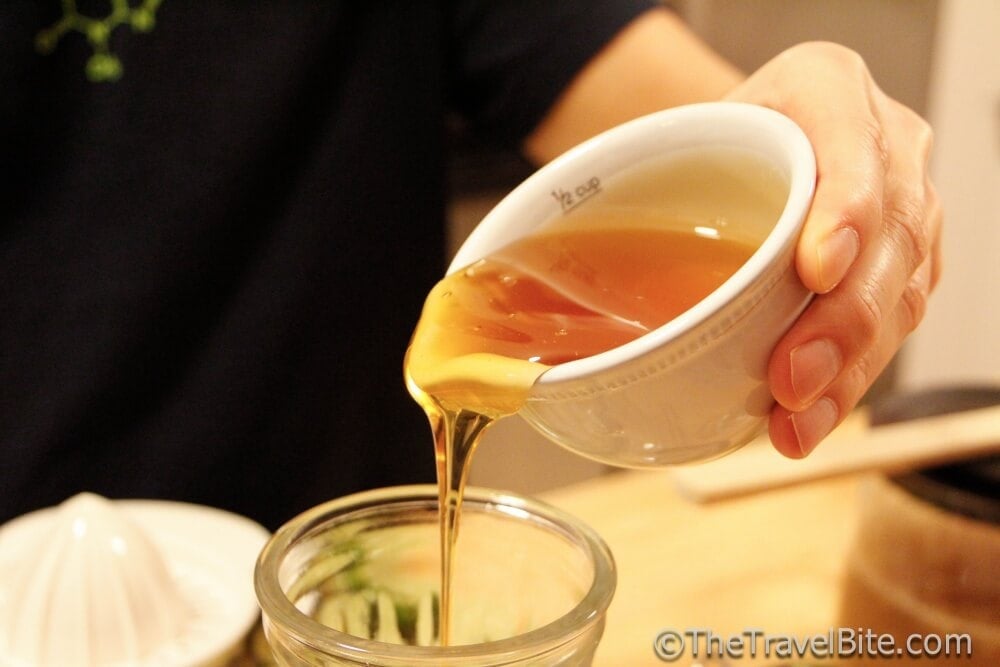 Then add 4 more cups of water and serve on ice.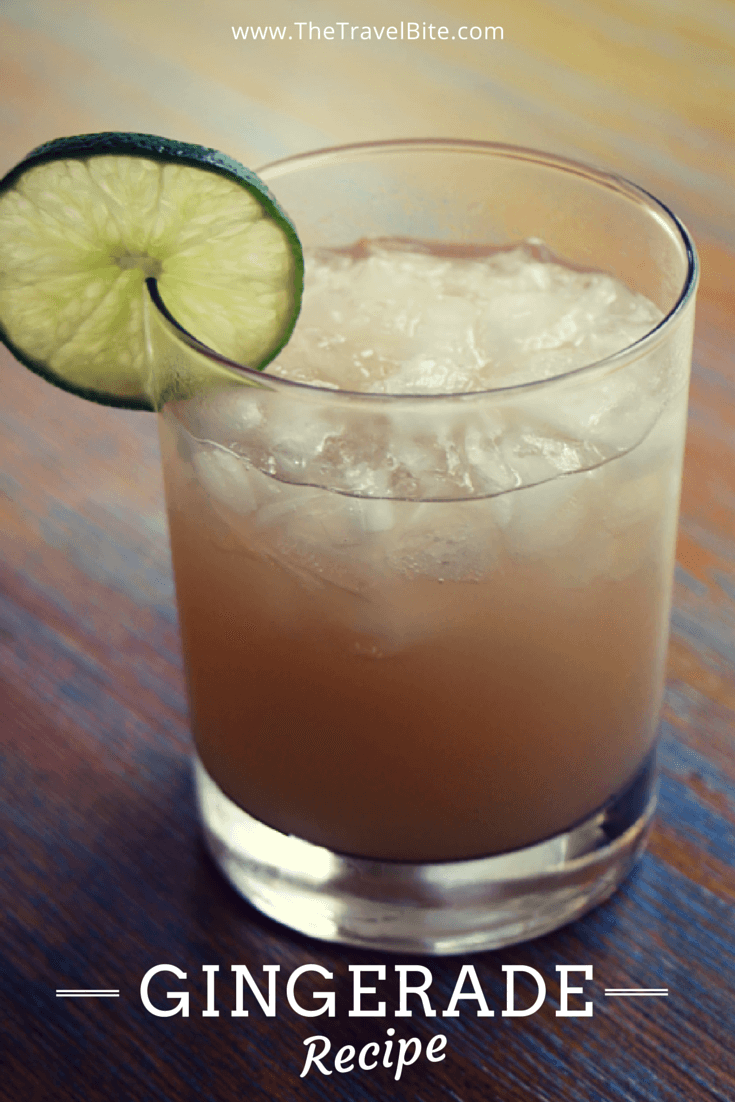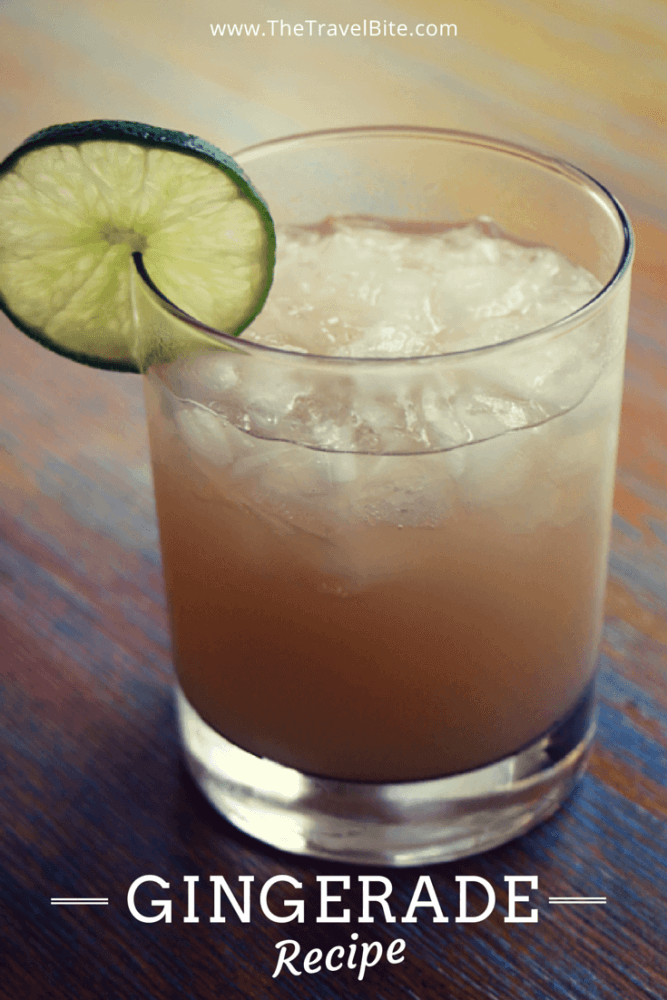 Ginger Limeade Recipe – A Refreshingly Sweet Ginger & Lime Drink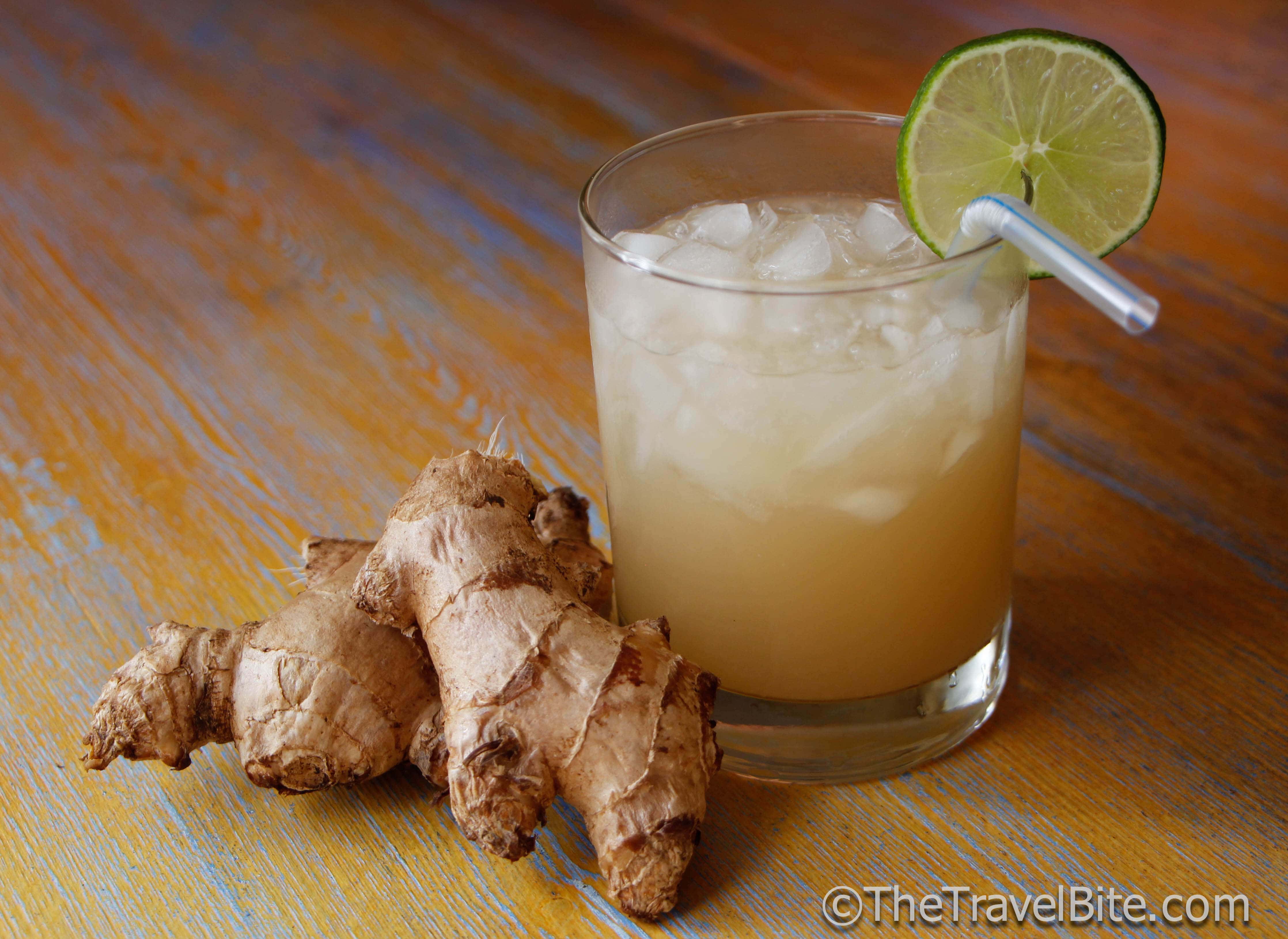 Recipe: Ginger Limeade
A zesty ginger beverage that's sure to refresh you in summer heat or ward off a winter cold. Discovered at the Four Seasons Resort Bali at Sayan.
Ingredients
5-6 Fresh Limes
1/2 Cup Honey
1/2 lb Ginger Root (About the size of your hand)
8 Cups Water
Instructions
Carefully peel the ginger root using a carrot peeler or sharp knife and then cut the root into smaller pieces. Don't worry about removing all the skin since you'll pass the juice through a strainer.
Add the ginger pieces to a food processor and pulverize to a chunky pulp. Add the ginger to a tea pot.
Bring 4 cups of water to a boil, then pour the water over the ginger in the tea pot as if you were making tea. Let it steep for 10 minutes.
While the ginger is steeping, roll the limes between your palms and the counter top to loosen up the juices. Then cut them in half and juice the limes using a citrus reamer or juicer and pour the lime juice into a pitcher.
After the ginger is finished steeping, pour the ginger tea through a mesh strainer into to pitcher with the lime juice. Next ddd the honey and stir until dissolved.
Add the remaining 4 cups of water, or for a natural ginger ale, add 4 cups of seltzer water instead.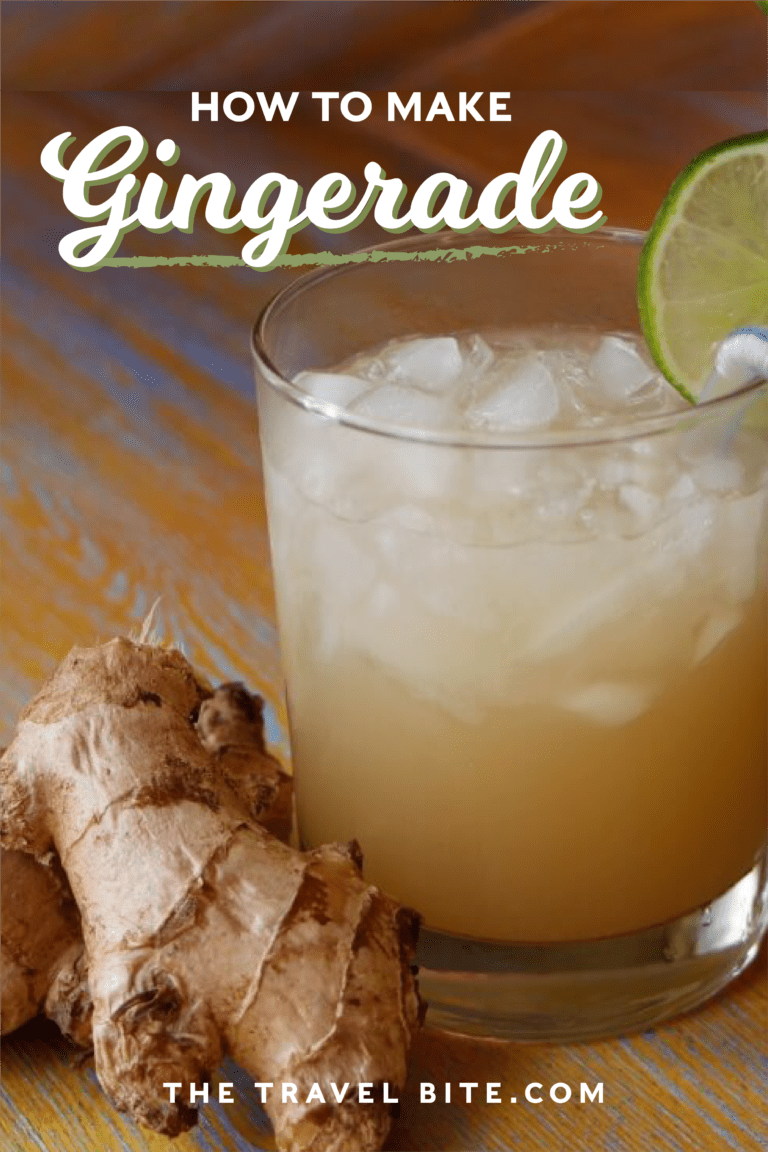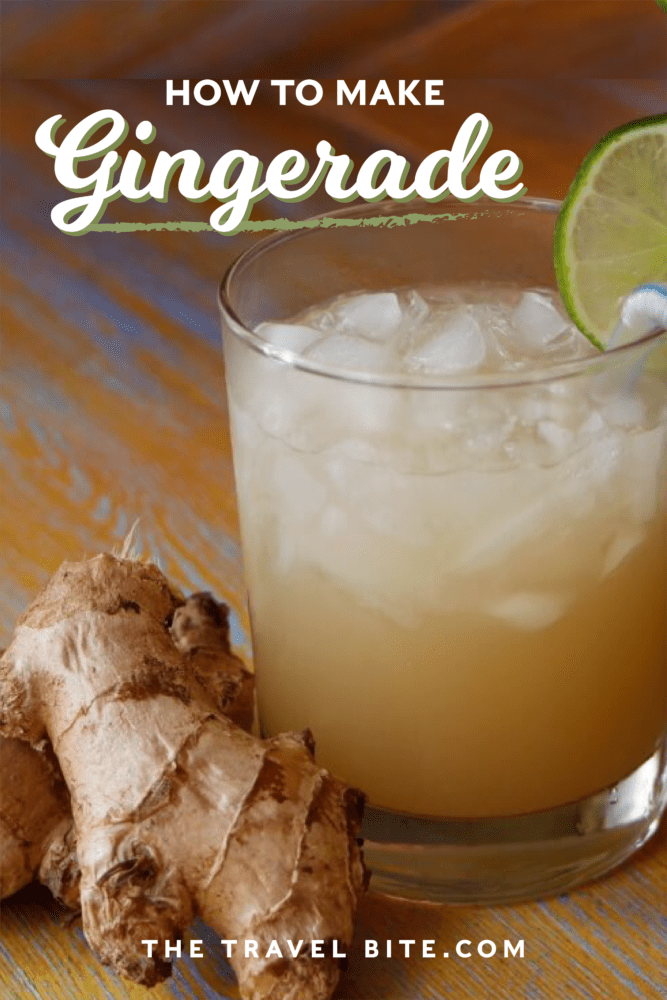 Originally posted 2013. Updated 2019