When our work schedules get busy and the weather is just a tad chilly outside, I have a go-to quick and easy turkey chili recipe I make all the time.  It's easy to make in one big pot without creating a big mess of dishes.  Add a few blue corn chips and sour cream on the side and it makes a great snack for an at-home evening of catching up on Netflix.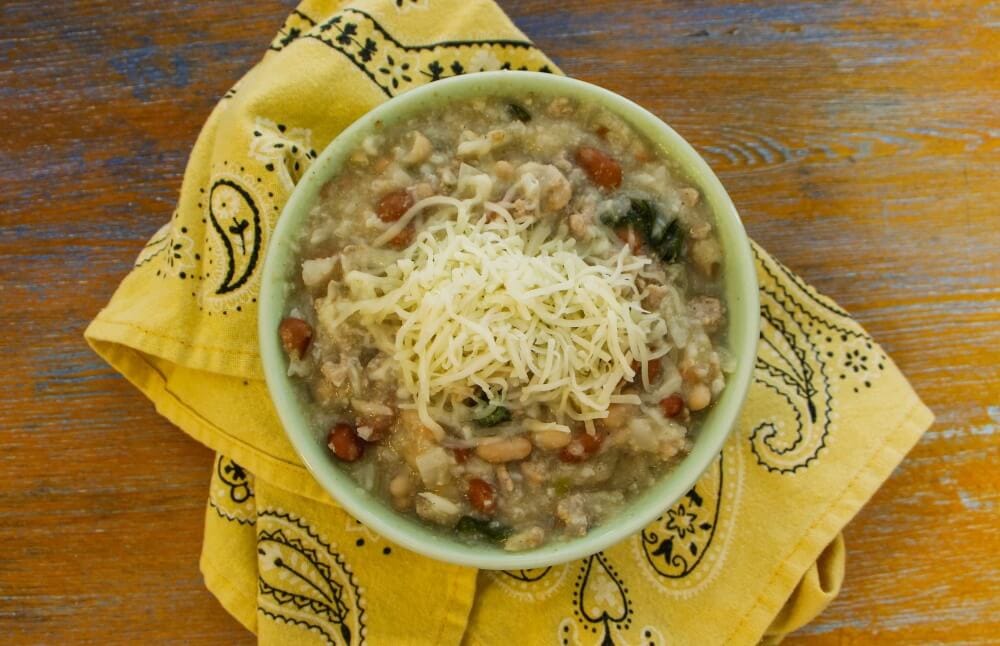 Since cauliflower is a food trend for this year (and who doesn't look for ways to sneak a few vegetables into their diet?), I tried making a cauliflower based white bean chili and I have to say — it was damn good.  One thing Pete and I agree on about chili, is that it's got to be thick and chunky.  Otherwise, it's soup.  Without the tomatoes that are included in a regular chili recipe, you need something extra to get that chunky consistency.  That's where the cauliflower comes in and it works beautifully.  With a little bit of white corn flour and cauliflower rice, this turned out to be a pretty hearty white bean chili.
Now, cauliflower rice seems to be the 'thing' this year and if you've not tried it yet, it's pretty simple.  Head on over to The Kitchn to see their tutorial on how to make cauliflower rice, or try our recipe for cauliflower risotto.  Basically, you take a head of cauliflower, wash it, chop it into smaller chunks, and then pulse it in a blender or food processor until it resembles rice.  Pretty simple to do and it is a great recipe thickener too.  Check out our chicken and cauliflower white bean chili recipe below and enjoy!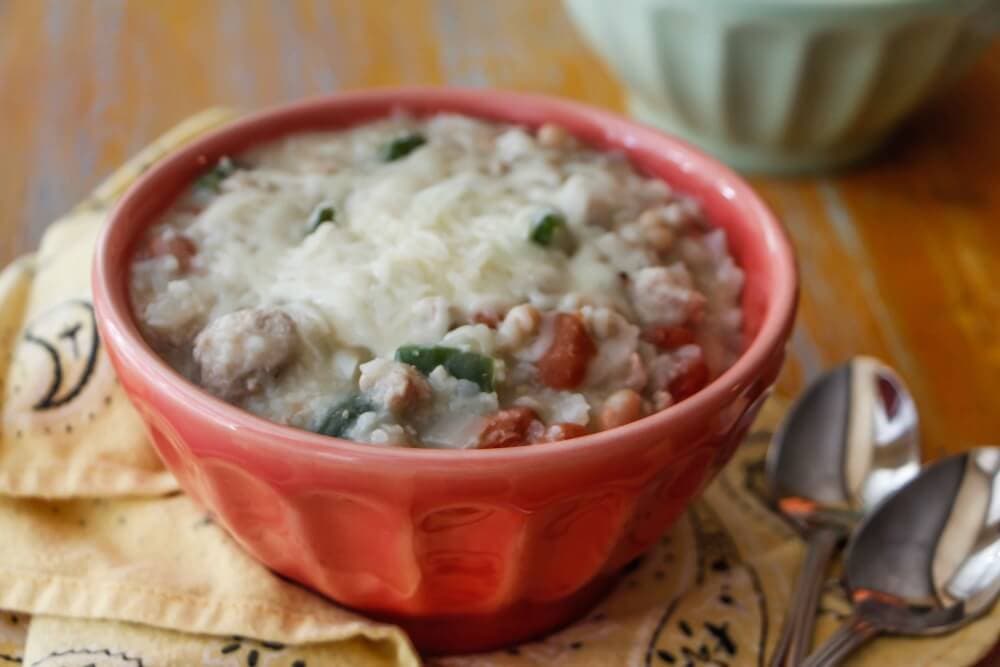 Chicken and Cauliflower White Bean Chili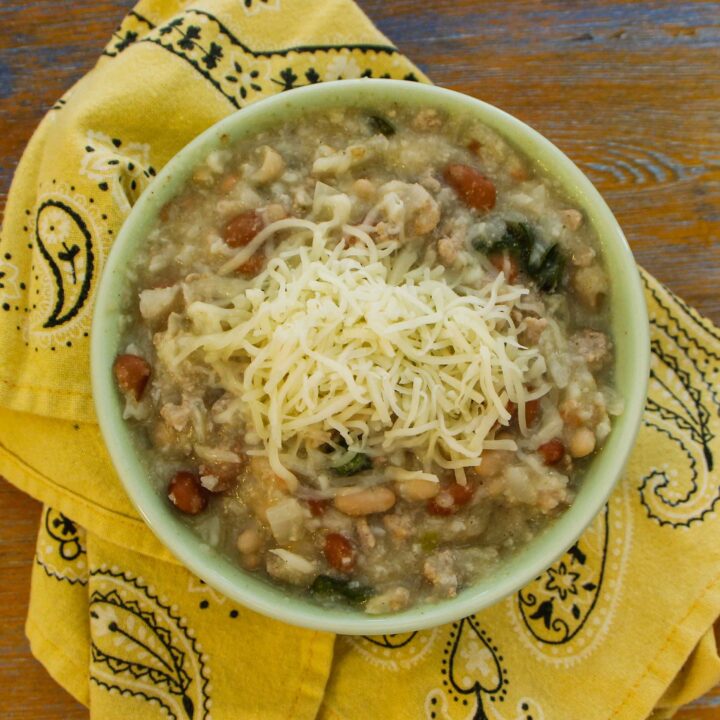 Chicken and Cauliflower White Bean Chili
Ingredients
1 lb ground chicken or turkey
1 cauliflower head, chopped and ground fine
1 medium white onion, diced
1 poblano pepper, diced
1 can pinto beans, rinsed and drained
1 can Great Northern beans, rinsed and drained
1 Tbsp cumin
1 Tbsp salt
2 tsp white pepper
1/4 cup green Tabasco
2-3 garlic cloves, pressed
1/2 cup white corn meal
1/4 cup olive oil
3 cups chicken stock
1 to 2 cups grated white cheddar cheese
Instructions
Bring about a Tbsp of oil to medium heat in a large stock pot and cook onions until they start to brown. Add the chicken, cumin, white pepper, and garlic and cook thoroughly until the chicken starts to brown.
Add the cauliflower, chicken stock, white corn meal, olive oil, green tabasco, poblano pepper, and salt and bring to a boil.
Reduce heat to low and simmer for 30 to 35 minutes, stirring occasionally to prevent it from sticking to the bottom and adding the beans in during the last 10 minutes.
Top with grated cheddar cheese and enjoy!
Want to save this recipe for later? Pin it! 🙂