Are you celebrating Chinese New Year?  This week I'm in Hong Kong, and I don't think there's a better place to be to ring in the lunar new year.  It's the Year of The Snake, and although I had read that it might not be a lucky favorite, I've seen nothing but happy faces and tons of celebrating.  Starting with waking up in the morning to an incense lighting ceremony and Lion Dance Performance in the lobby of the hotel, Langham Place.
I watched as hotel staff began the festivities by lighting incense and exchanging red envelopes for luck…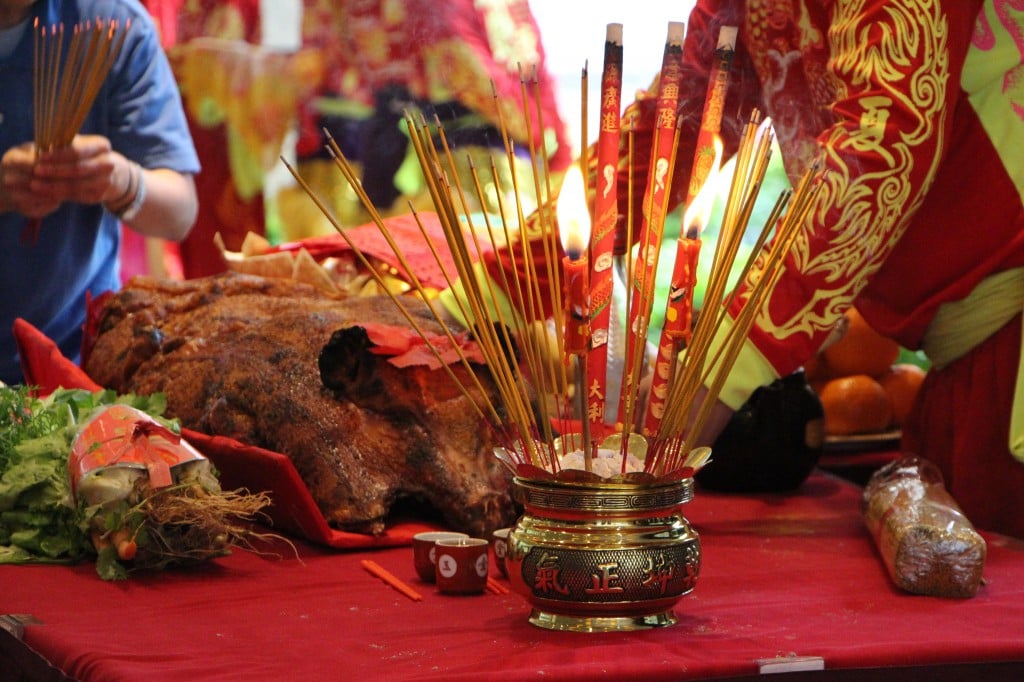 Which segued into a pretty impressive acrobatic demonstration by Ha Kwok Cheung Lion Dance Company, who have been perfecting this performing art since the 1920's.  It is said to bring you luck if you touch the lions head, so I squeezed my way in through the happy crowd and pet the puppet to ensure my luck in 2013, then watched as the pair of lions danced through Langahm Place, finding bundles of vegetables and ceremoniously eating them, then spitting them back to hotel executives for good luck. (Kids, don't try this spitting vegetables trick with your parents.  It won't be your lucky day.)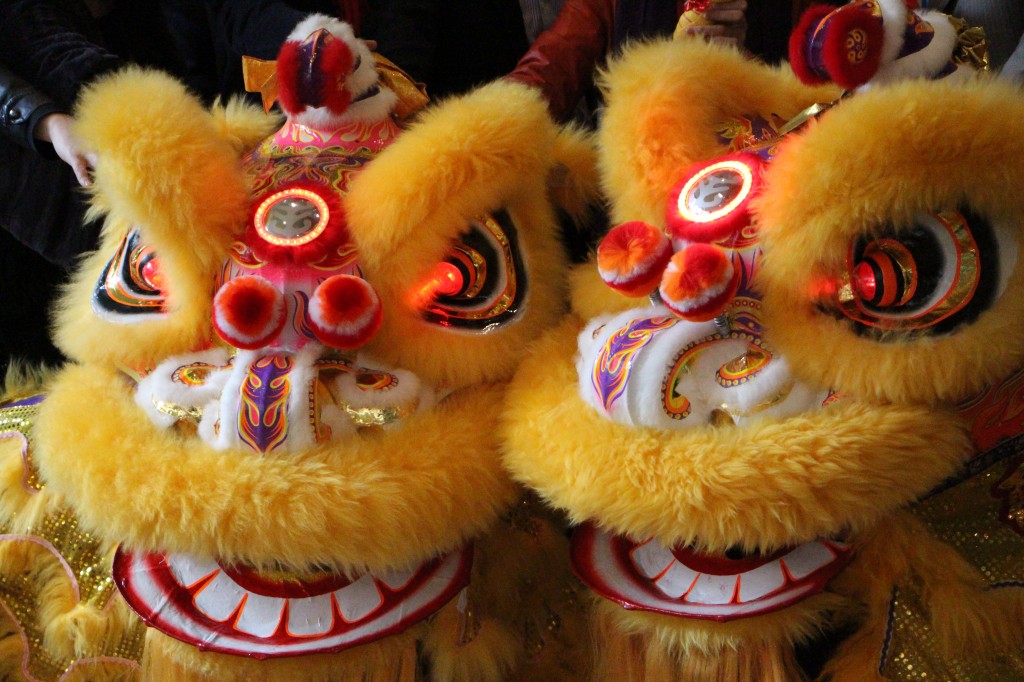 And how about the FOOD!  I think every holiday around the world has their edible traditions.  On the menu for lunch at Ming Court were traditional bite-sized dim sum delicacies including turnip cakes …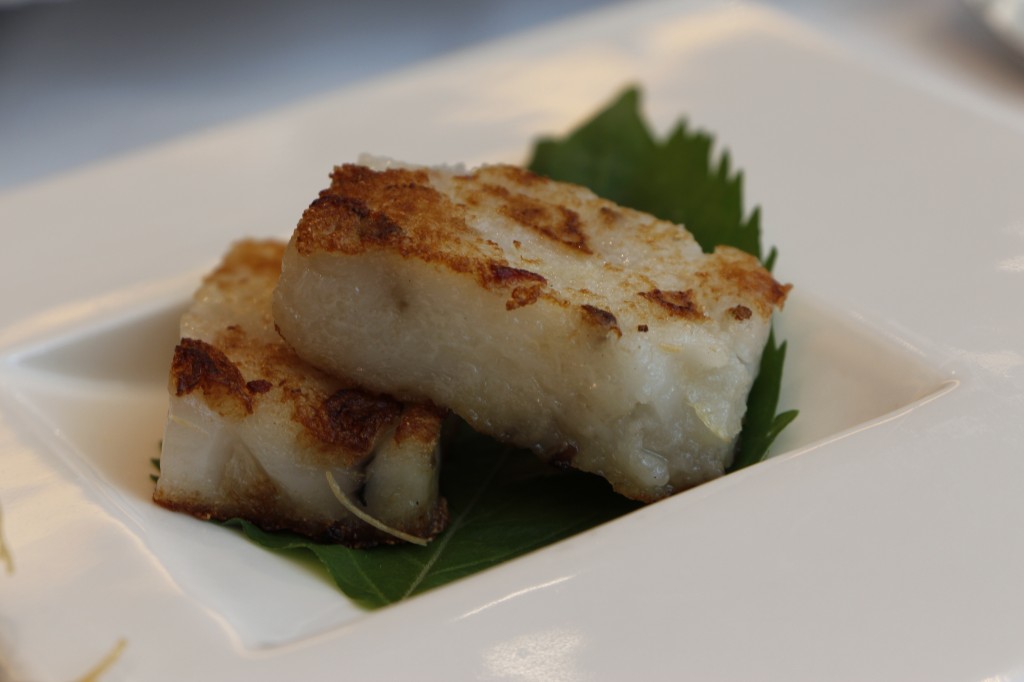 and a hearty bowl of Rice Noodles with Japanese Kurobuta Pork and Black Truffle along with several other dishes meant to bring diners good luck.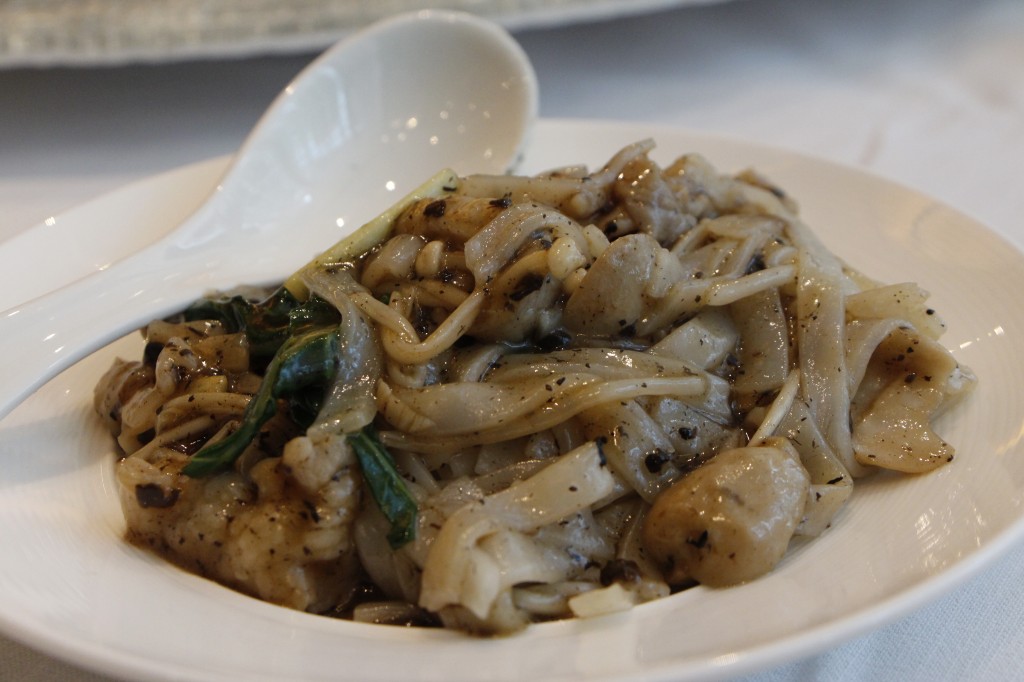 And for dessert … Osmanthus with Wolfberry Curd (It's like a sweet tea-flavored jello shot)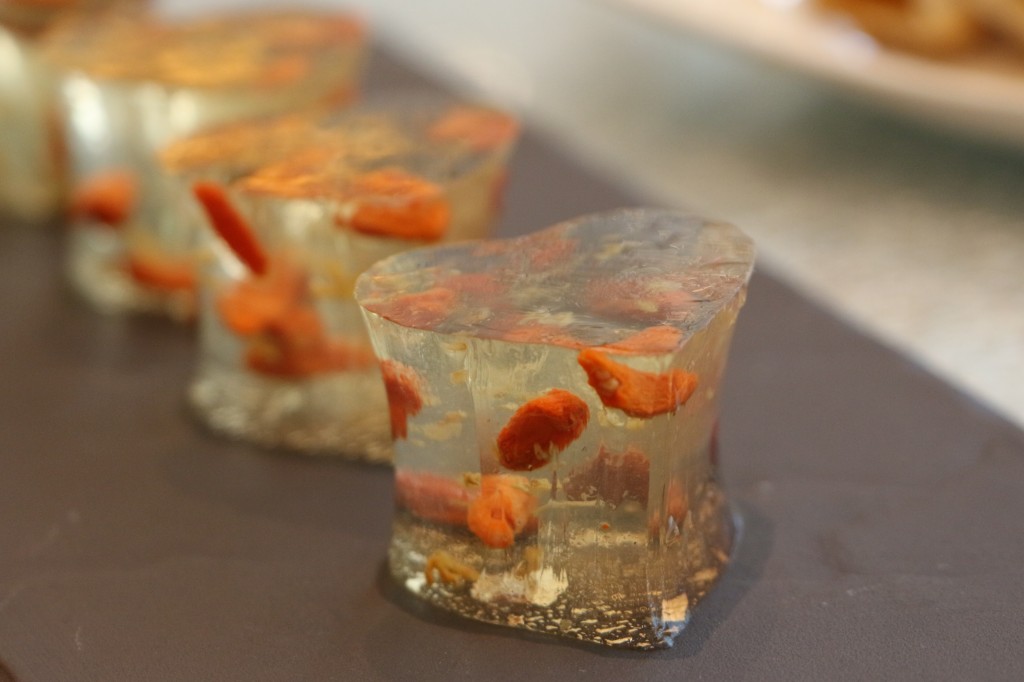 After lunch, it was time to make a new year's wish at the fabled Lam Tsuen Wishing Trees.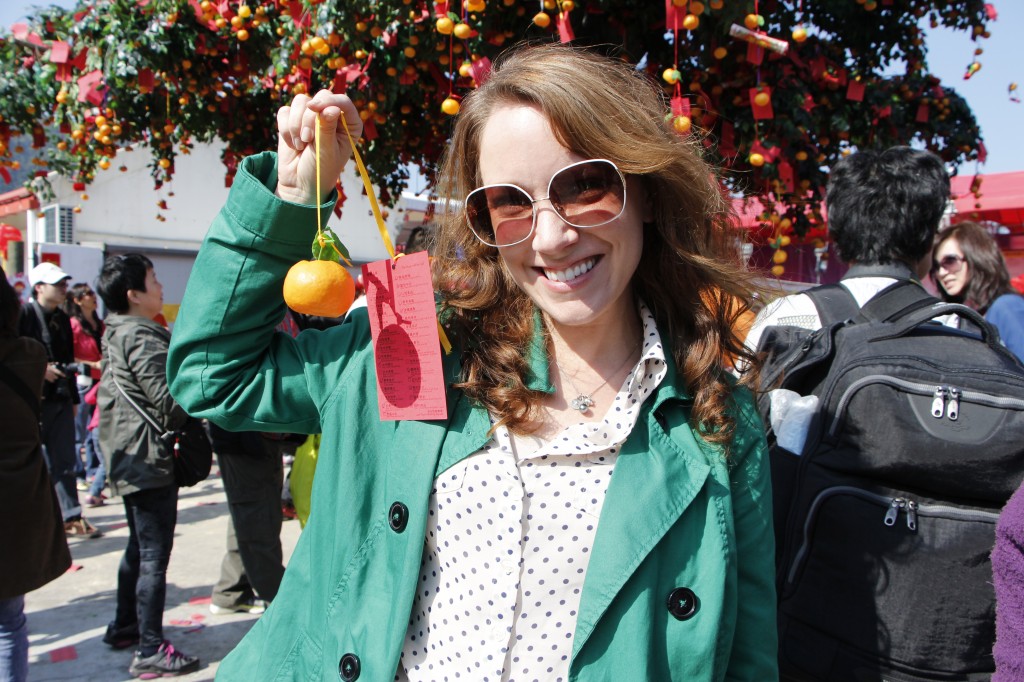 Turn's out, I didn't have to know how to read or write in Chinese as the wishes are multiple choice *wink*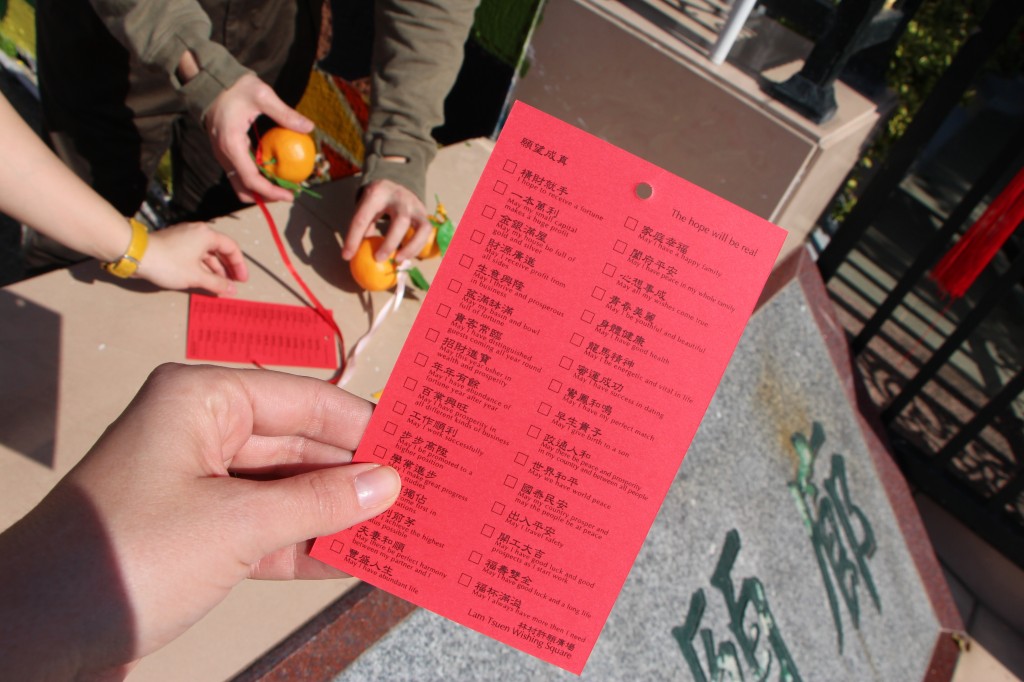 Want to know where to find the best views anytime Hong Kong is putting on a spectacular fireworks display?  It's from the top of the parking garage at Harbour City shops.  From here you can see all of Hong Kong Island's brighly lit buildings with the fireworks shimmering above the city.  Watching the Lunar New Year Fireworks show was the perfect ending to my first day in Hong Kong!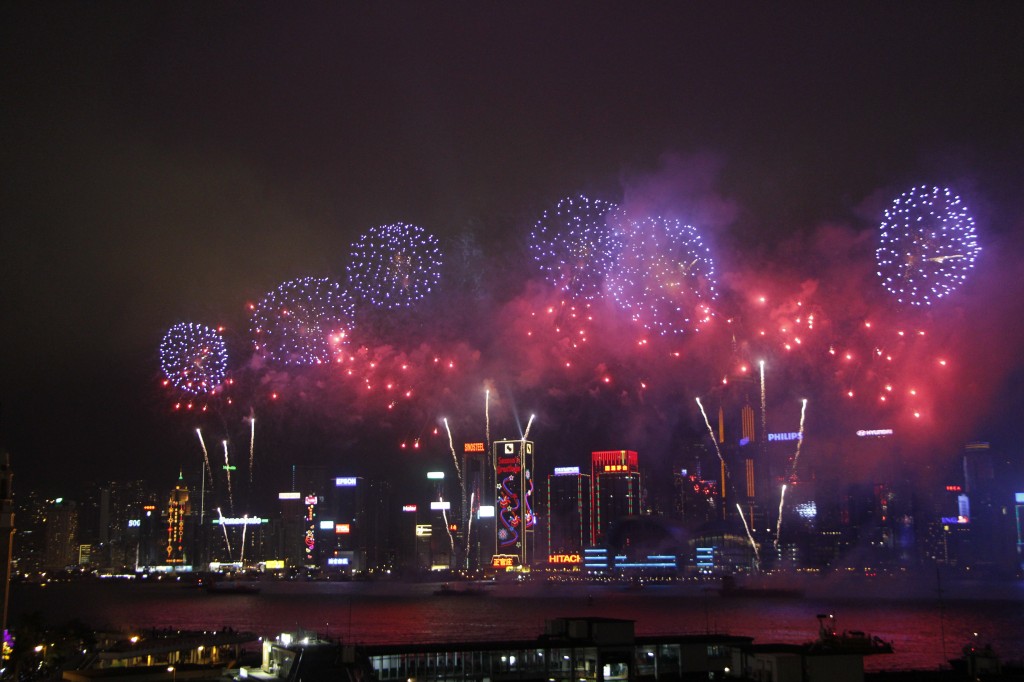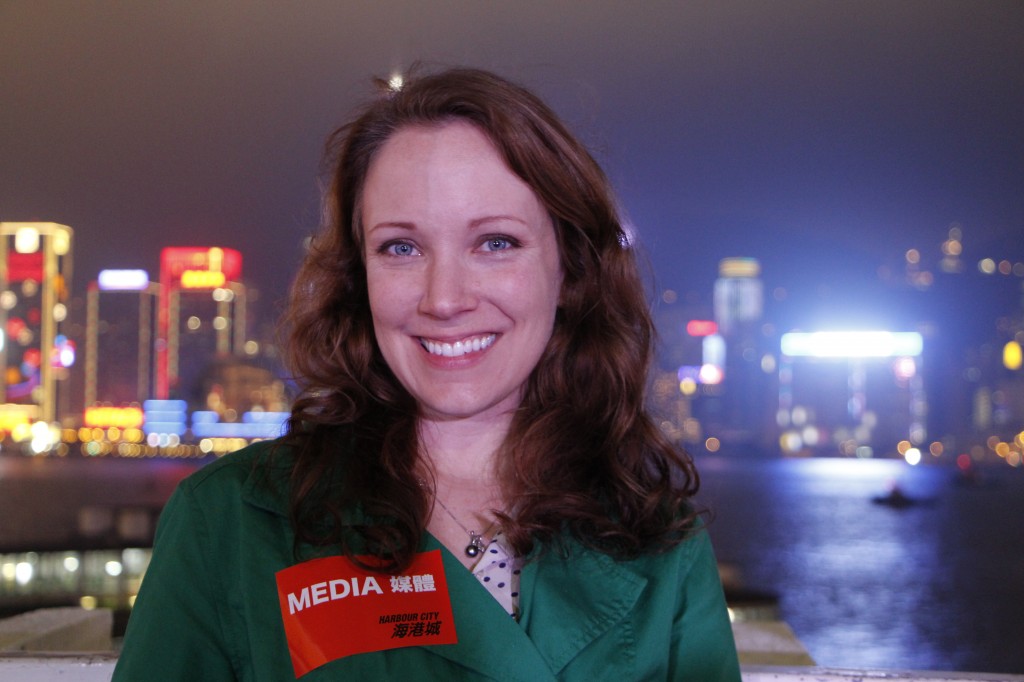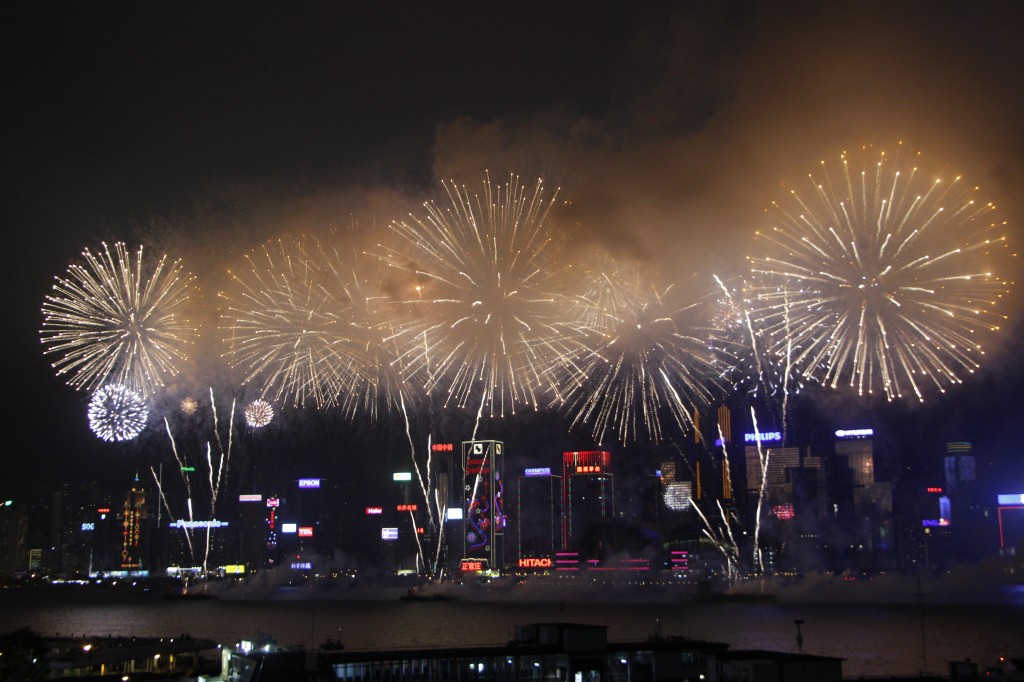 This trip is sponsored by Discover Hong Kong.