After spending the morning in awe of one of the world's most iconic buildings, The Sydney Opera House, it was time to grab a bite and explore Sydney's art neighborhoods. I caught a cab and headed further into town to an area called Alexandria where I found an innovative farm-to-table restaurant that takes their coffee as seriously as I do.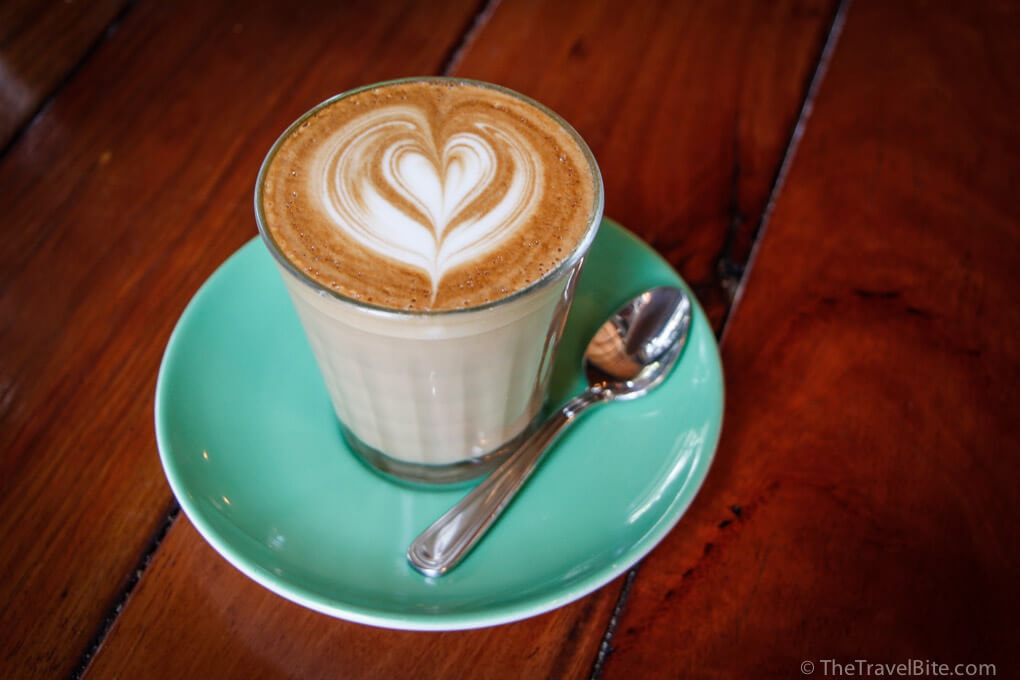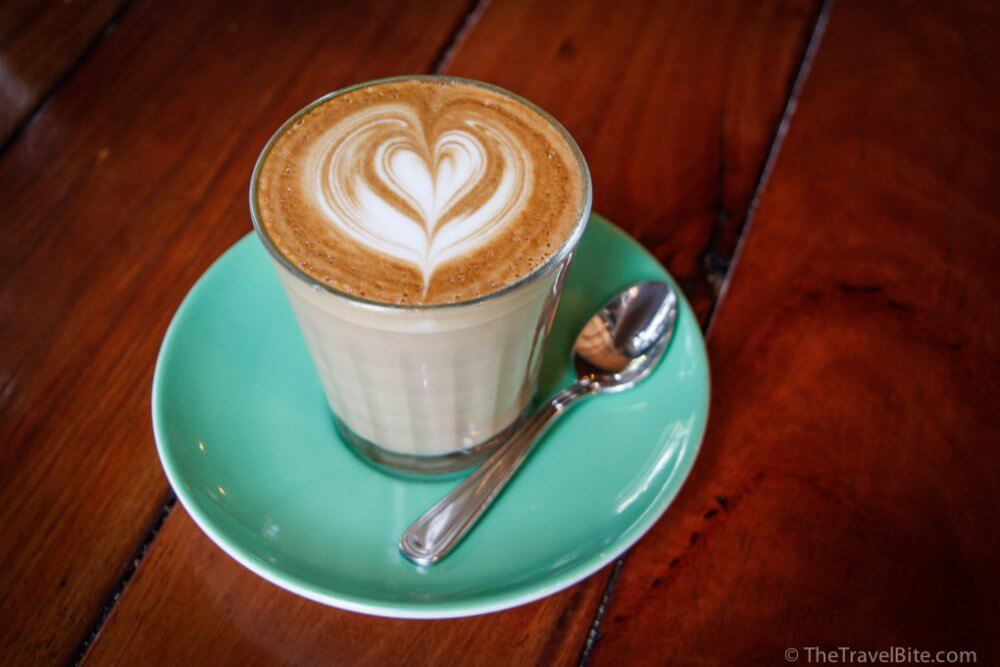 A MUST TRY COFFEE HOUSE IN SYDNEY
The Grounds At Alexandria is located in a reformed industrial area, housed in a renovated heritage-listed warehouse with rustic exposed brick surround by a lush green garden growing vegetables, herbs, and olive trees. There were even a few 'free range' chickens clucking about. After finding a quaint table in the corner next to their coffee bar, I ordered the House Cured Ocean Trout and not just one, but three specialty coffees! Roasted on site, The Grounds coffee is perhaps the best I tasted in Sydney.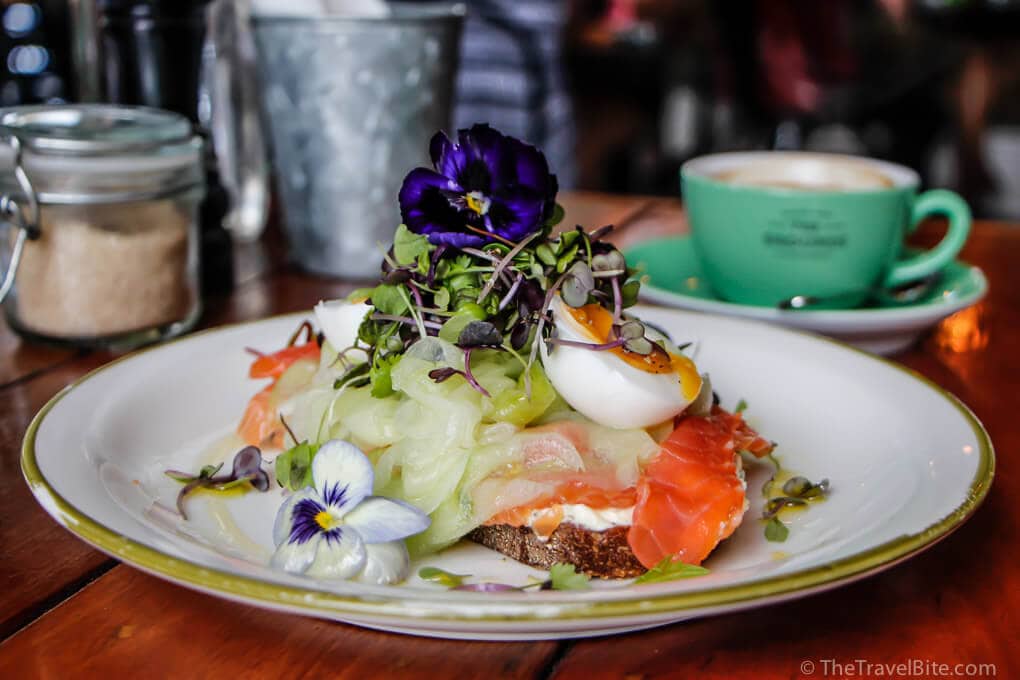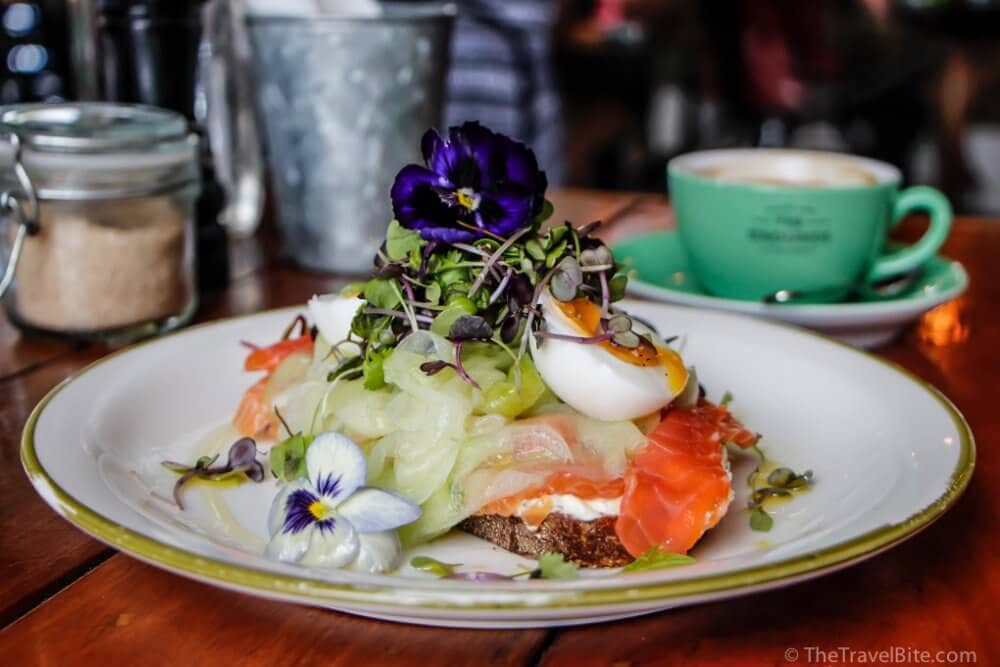 EXPLORING ART IN SYDNEY
Fully caffeinated and ready to explore some more, I met up with Isobel Johnston from Sydney Art Tours for an Urban Walkabout in nearby Surry Hills. This artsy neighborhood of tree-lined streets and warehouses is chock full of art galleries, fashion houses, and coffee shops. Our first stop was at the quirky and eccentric Ray Hughes Gallery featuring a collection of contemporary and modern Australian art.
There's also a collection of antiques and rare finds including wood carved African coffins in unusual shapes such as an onion or a crab. Another gallery along our walkabout was the trendy Chalk Horse Gallery on Lacey Street where artist Julian Meagher was working on a few pieces for an upcoming exhibit in Miami.
Check out the video we shot for the Four Seasons below:
At the end of the day, there's only one way to celebrate 24 hours in Sydney, and that's by sipping champagne while going on a little cruise through the harbor with a Sydney Harbor Tour.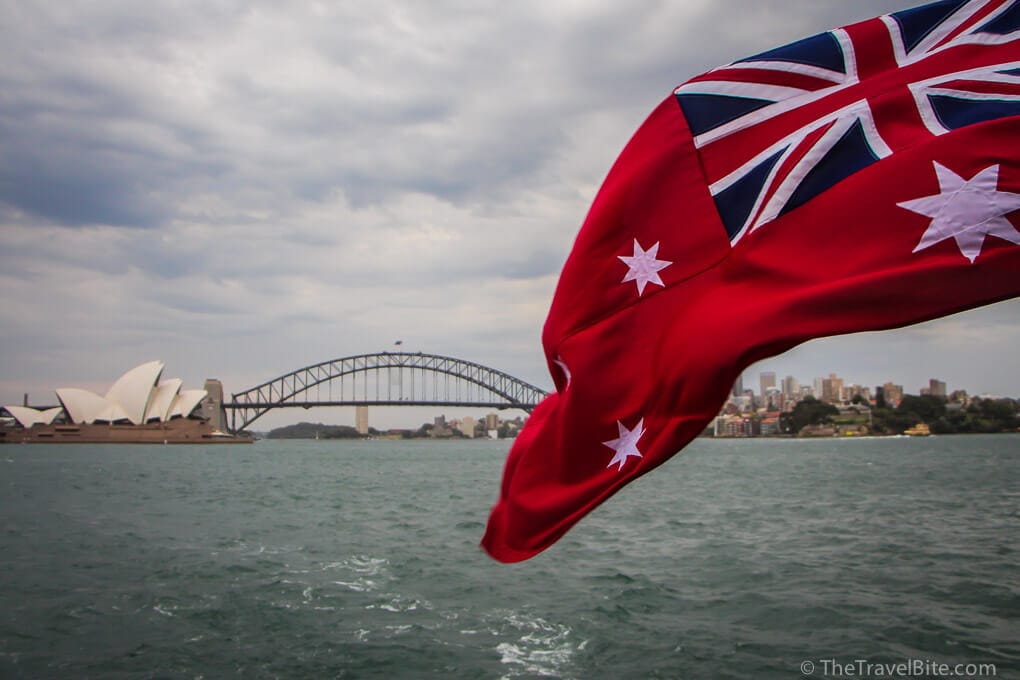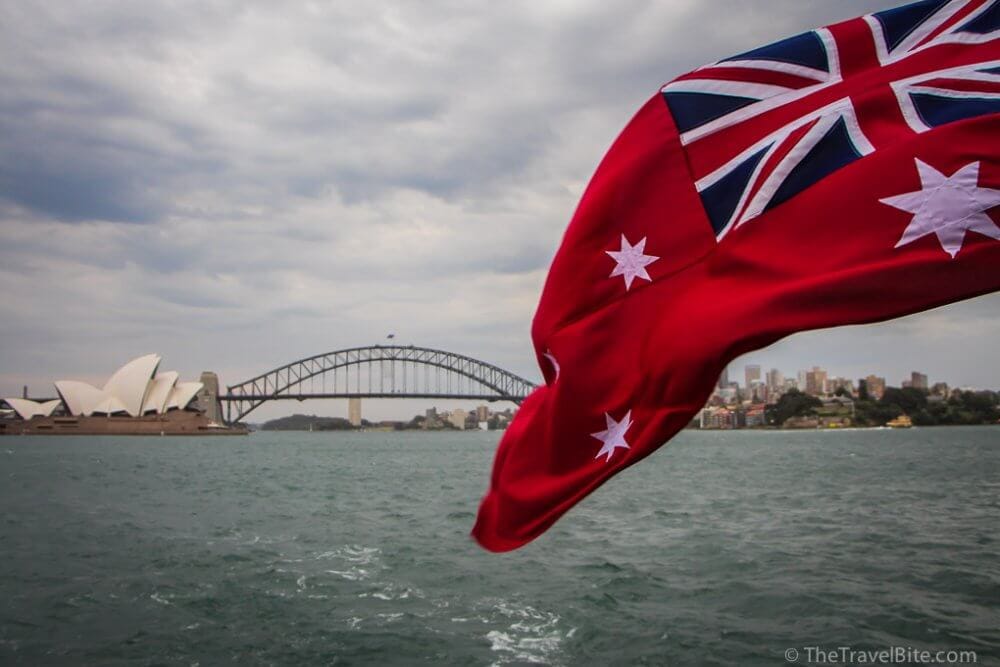 Only 24 hours in this special city doesn't feel like nearly enough time, but meeting great people and walking through real neighborhoods had me feeling immersed in Australian modern culture, even if just for a little while.
A few more pics from my 24 hour adventure:
A version of this post was originally published on Four Seasons Magazine as part of the 22-day blogging journey for the inaugural Around The World By Private Jet experience.