Chichen Itza has been on my must-see list for over 10 years now, so I was really excited to have the opportunity to visit this famous Mayan pyramid during a trip to Mexico. I think the reason it's taken me so long to plan a trip there, despite multiple visits to the region, is that it fills up an entire day. Located in the center of the Yucatan Peninsula, Chichen Itza is about a two hour drive from Cancun. While it's really hard to lure yourself away from those stunning beaches at the coast, I can tell you now from personal experience that it's definitely worth your time.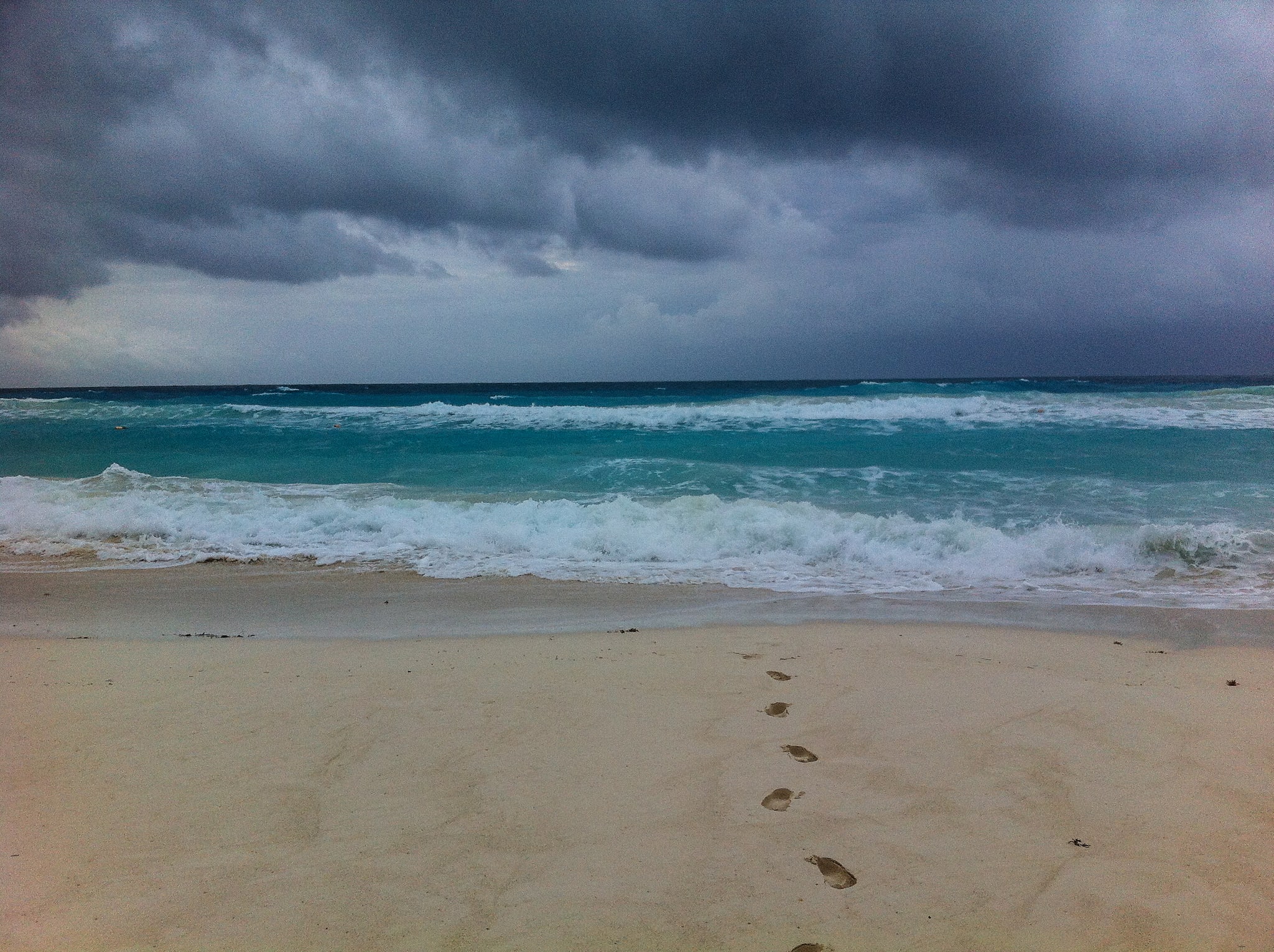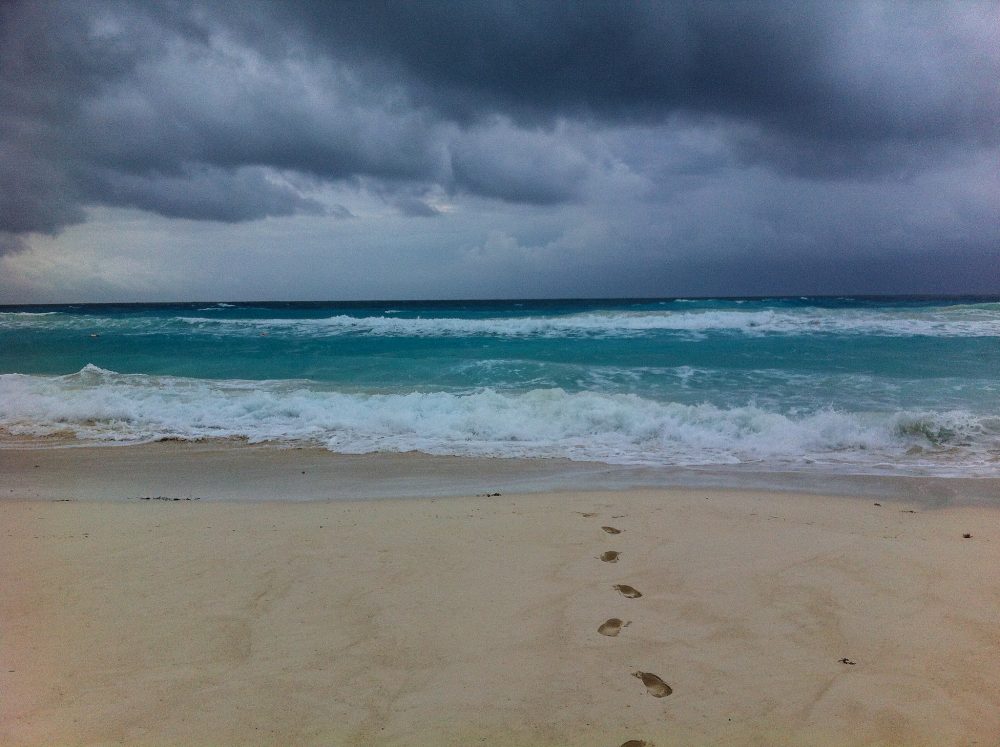 The day I planned to go, I woke up to rain lightly tapping on my balcony outside. While at first I was bummed, it was actually the perfect weather for a visit to Chichen Itza. The grey skies shaded us from the tropical sun and eased some of the guilt of leaving behind a day at the JW's lagoon-style pool and beach bar. Plus, the light rain added a sort of air of mysticism to exploring the land of an ancient civilization. Besides, by the afternoon the thunderstorms had cleared giving us picture perfect weather.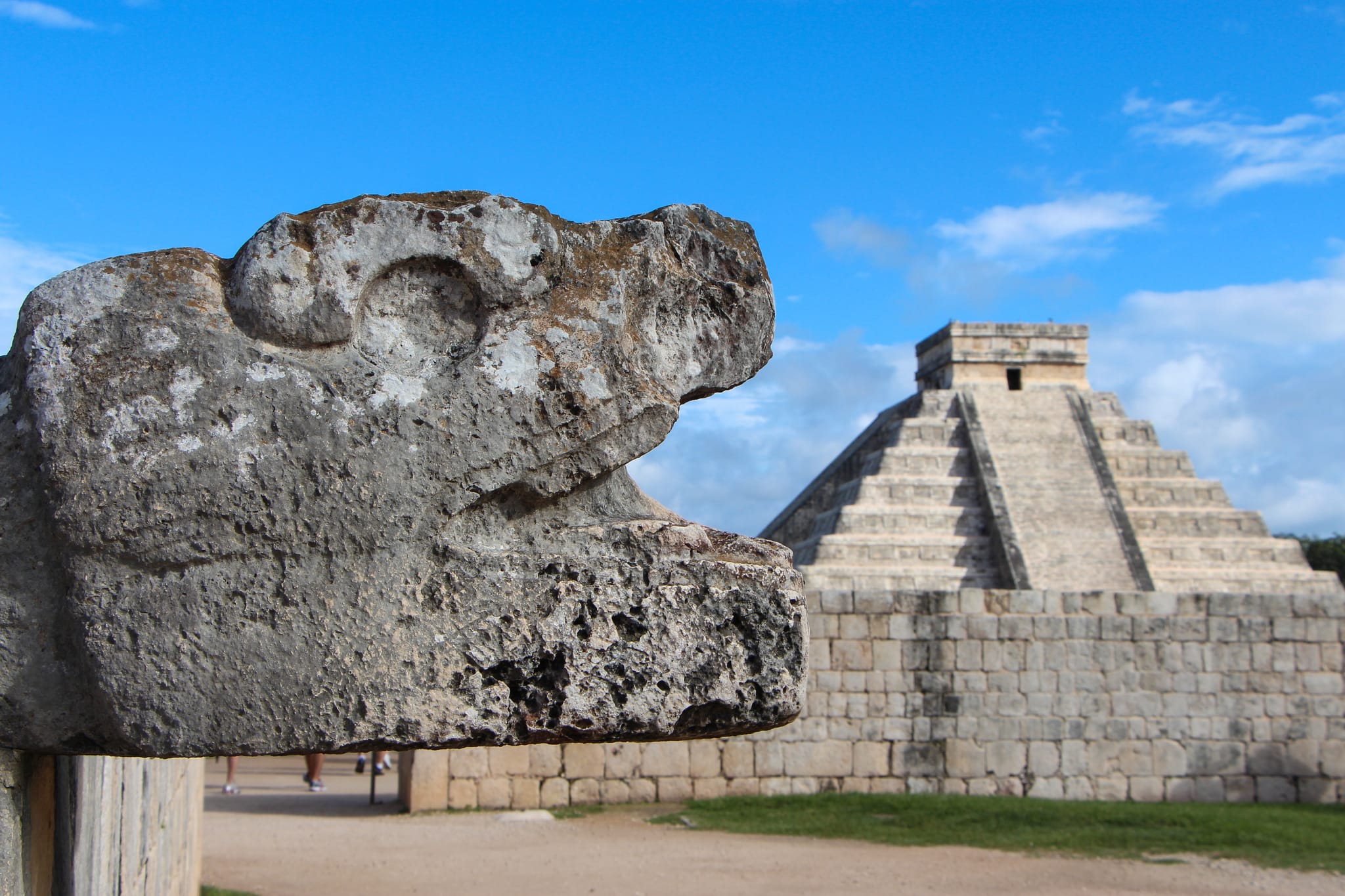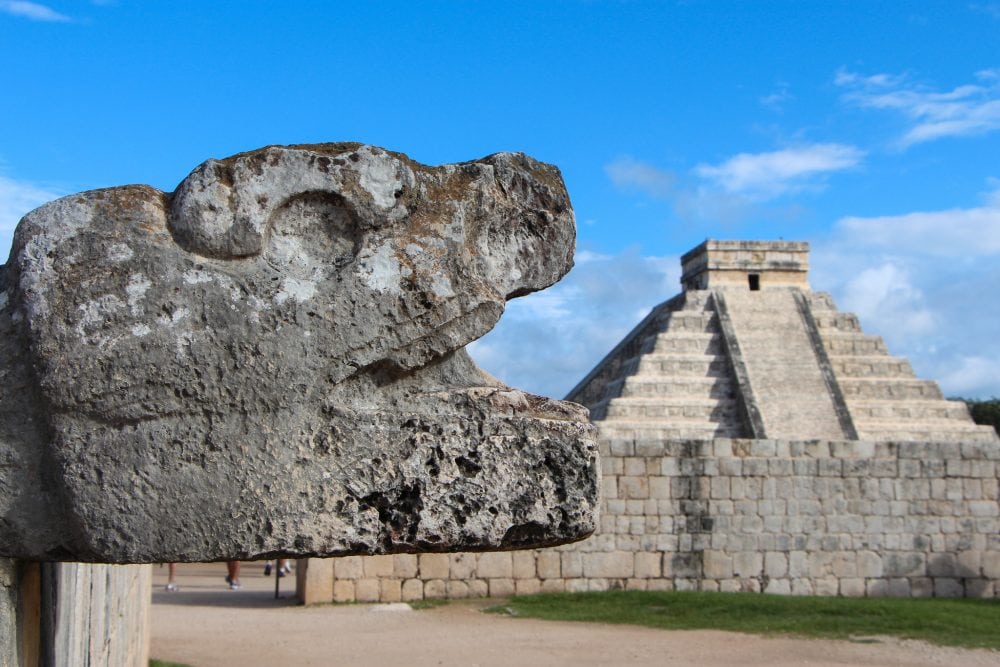 I grabbed a quick coffee, said my good-byes to the beach, and caught a shuttle to meet up with my tour. While I normally shy away from these types of big group excursions, it's actually a great way to experience this Mayan legend as the guide entertains you with fun stories, local lore, and interesting facts, making the long road trip seem to pass by rather quickly while also learning about the place you're headed to visit. Plus, breakfast, lunch, and unlimited drinks are included. Now, you can't beat that, can you?
Once we had arrived, I was stunned. It's so much larger than I had imagined and there is a lot more to see than the iconic pyramid. It's an entire Mayan city to explore. While your guide might talk you through the highlights, here's a list to be sure not to miss.
Chichen Itza Tips – 5 Things Not To Miss
1 – Temple of Kukulkan: It's actually impossible to miss this one as it is the icon of Chichen Itza and will likely be the first thing you see. My tip here is to be patient with the crowds. You'll certainly get your turn to take some photos in front of this massive step-pyramid. Something interesting to note, each of the pyramid's four sides has 91 steps which, when added together along with the top platform, produces a total of 365 steps — equal to the number of days of the year.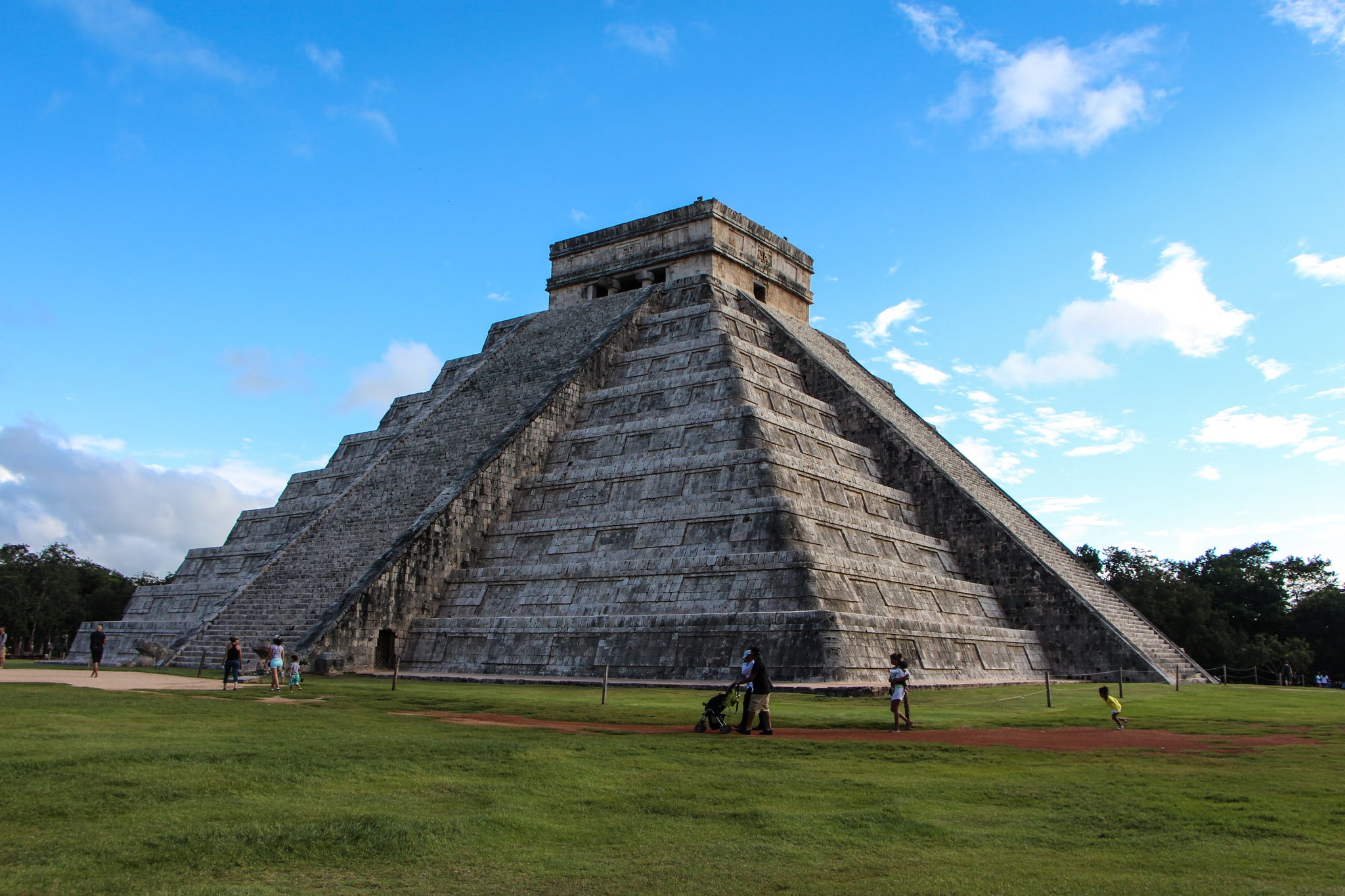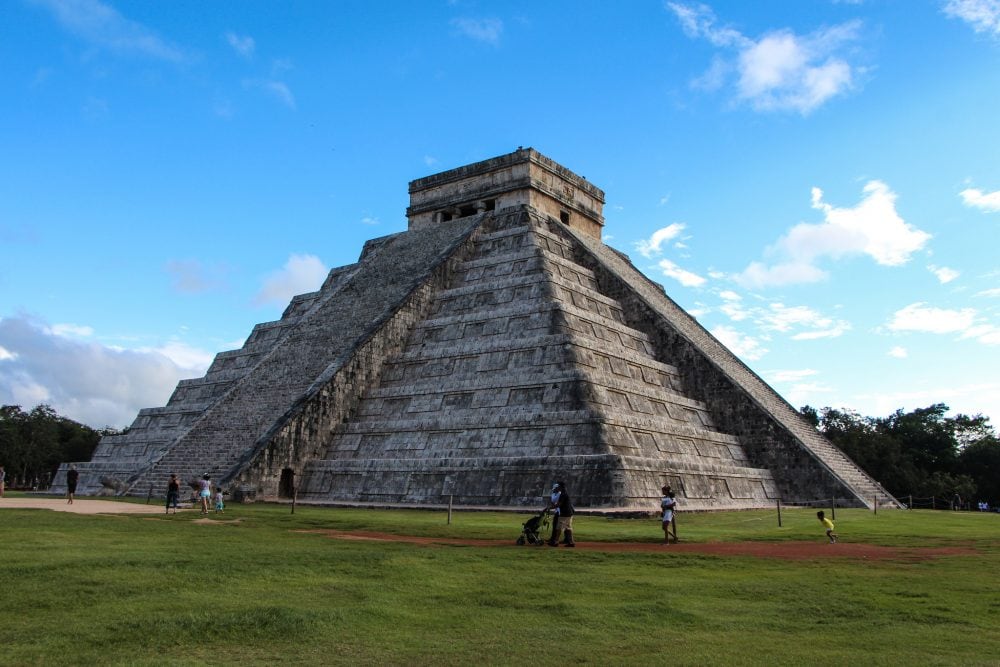 2 – Ball Court: There is much debate over whether these were used just for sport, for sacrifice, or as an alternative to war in settling regional disputes. In any case, standing inside this massive arena is quite impressive. The acoustics are unbelievable as a whisper at one end can be heard 490 feet away at the other end of the court. Also, take note of how high the goal rings are — twice the height of today's basketball hoops — and imagine trying to hit a ball through it using only your hip. It's unreal.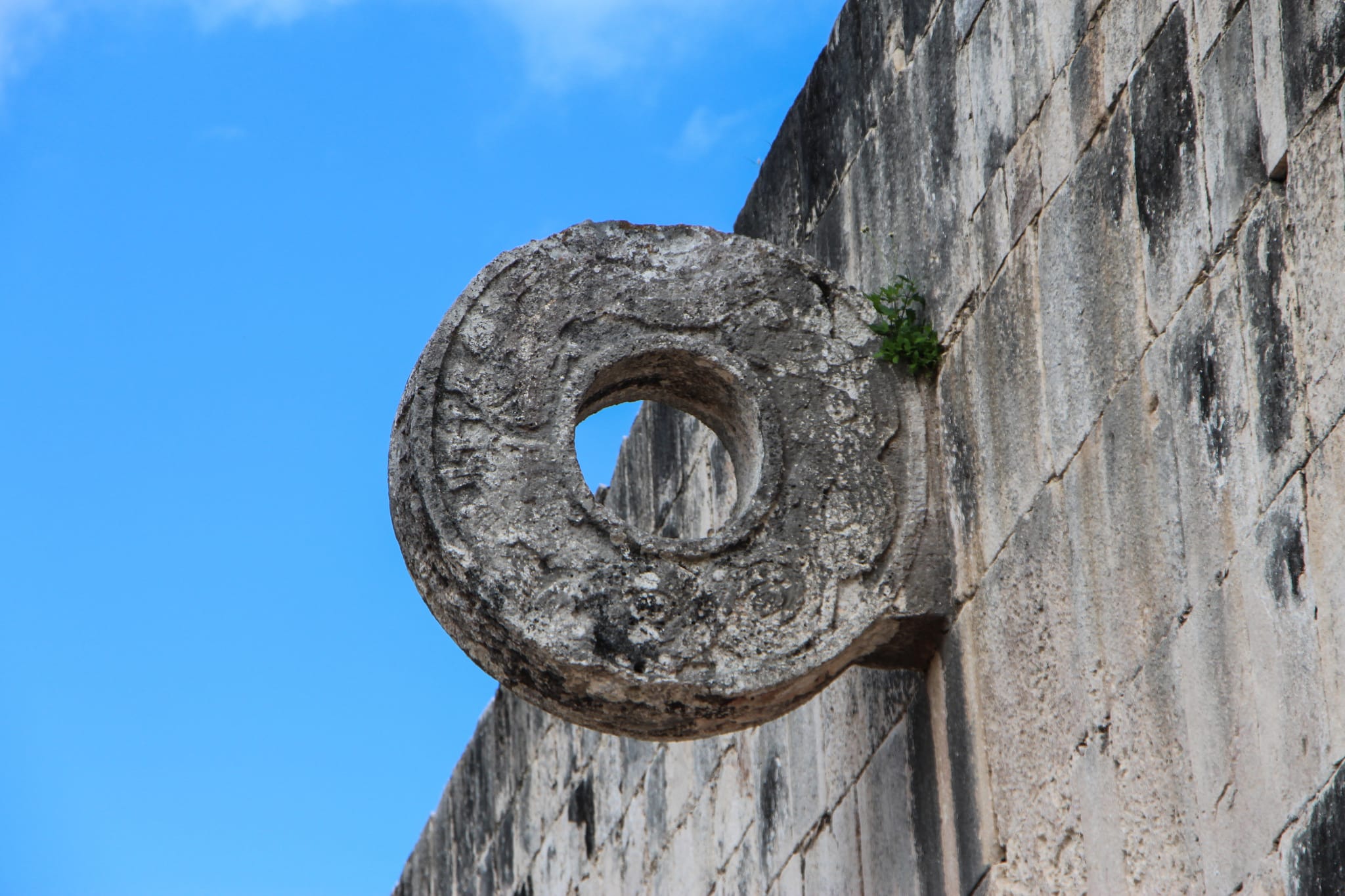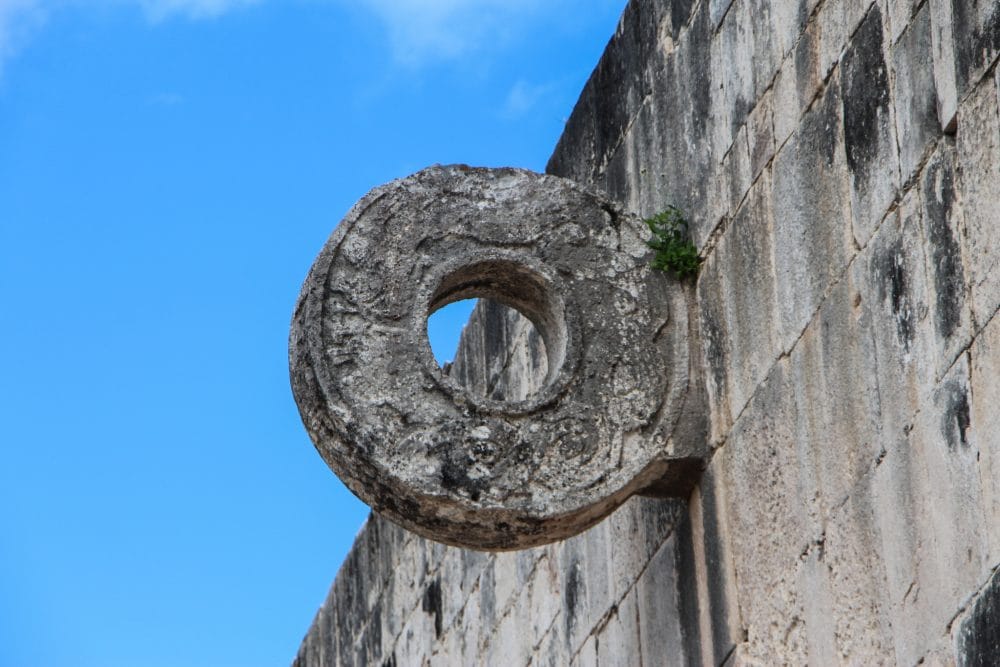 3 – Temple Of The Warriors And Thousand Columns: Close to the Temple of Kukulkan, this temple might not be as large, but it is equally as impressive. At the top of the steps of the pyramid you can see a chac-mool, a sculpture of a reclined figure balancing a platform on it's stomach typically used to display a sacrificial offering. Around the temple you'll find the thousand columns, a dramatic site that reminded me a bit of the Roman Forum.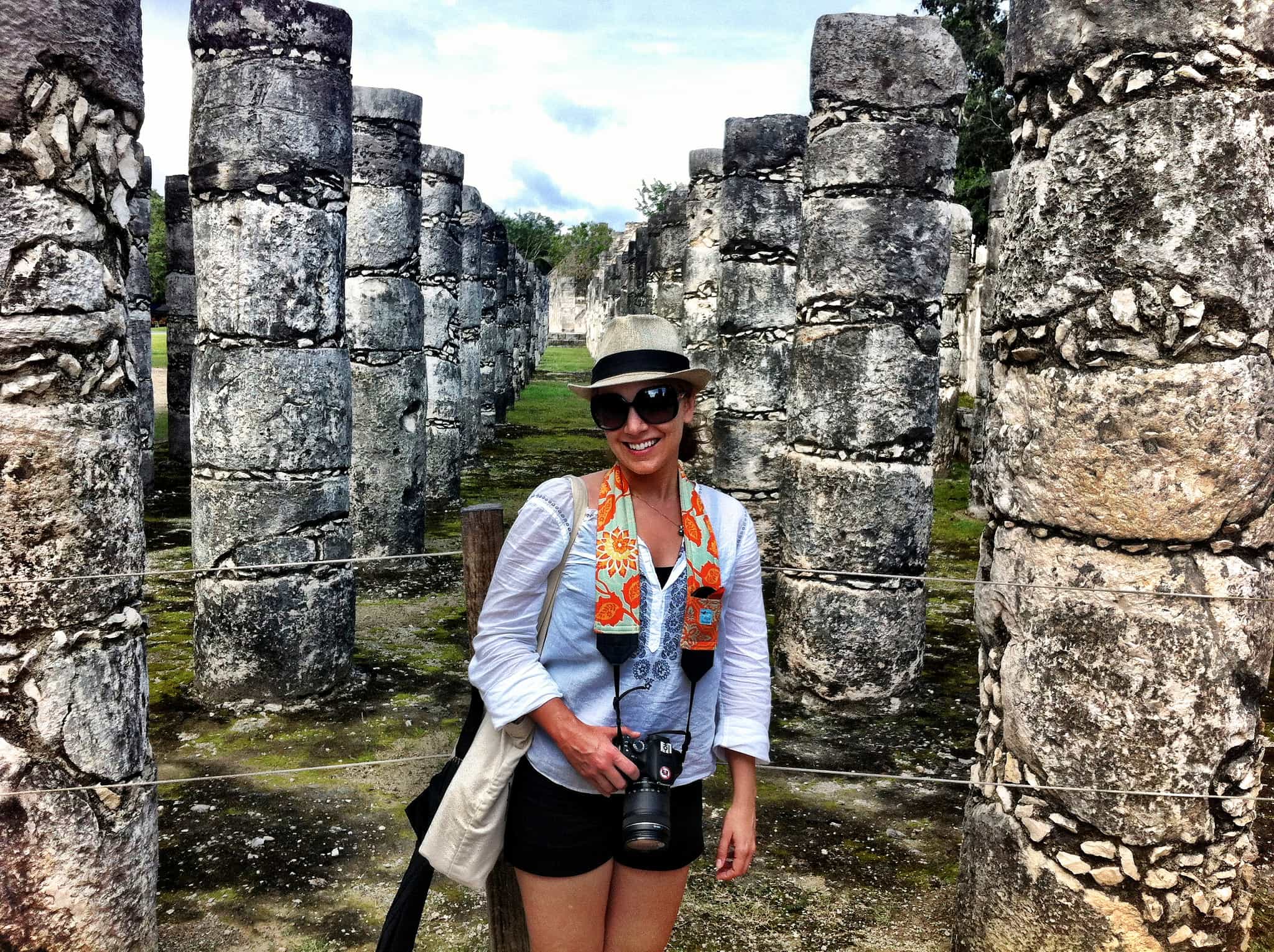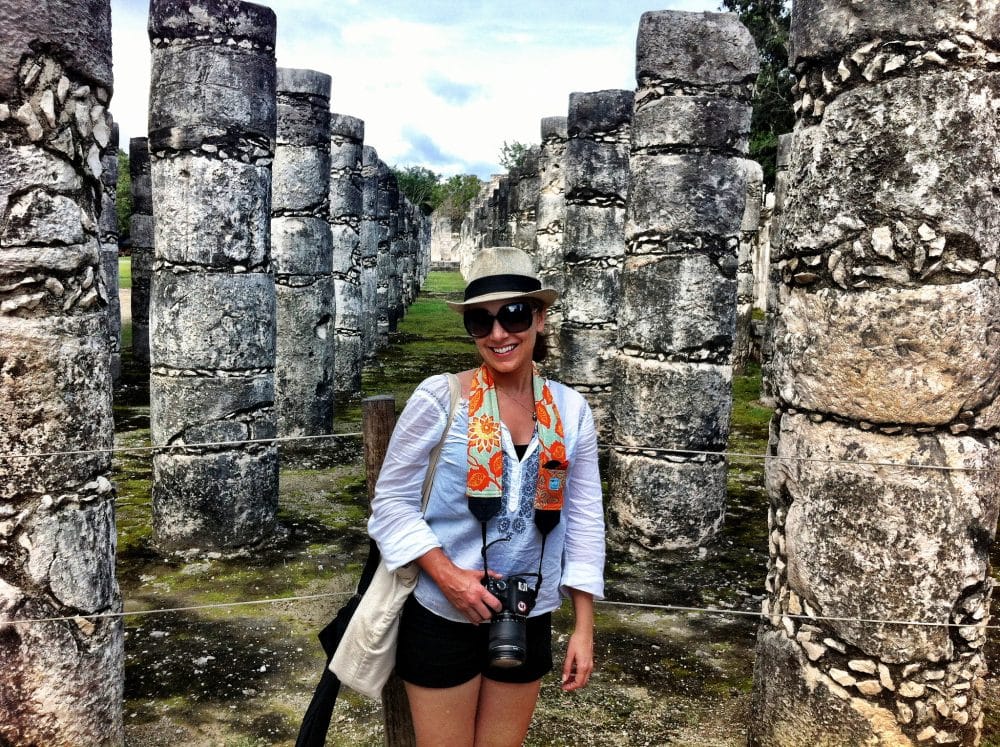 Now these next two, I'll confess, I missed. Which is a perfect reason for me to travel back to Chichen Itza for a second visit!The area is so large that it's easy to get engrossed in stories and taking pictures of these massive monuments and these two features are a bit hidden out of site from the main square. So definitely manage your time accordingly. I learned about them later and was fascinated and equally disappointed that I didn't see them. So, learn from my missed opportunity and make sure to see these.
4 – The Observatory: Also known as El Caracol, it's named after the spiral snail-like staircase inside. This observatory is likely where the civilization amassed their understanding of astrology and math. It is said that in order to monitor the night sky, they would peer down into a large reflective bowl (likely made of obsidian) and map out the movement of the stars.
5 – Sacred Cenote: Chichen Itza means "at the mouth of the well of the Itza" in ancient Mayan. The cenote, a giant sink hole turned spring, was the center of life for this civilization. Not only did it provide them with water, but it was an area of sacred sacrifice as many artifacts have been discovered in the bottom of the spring.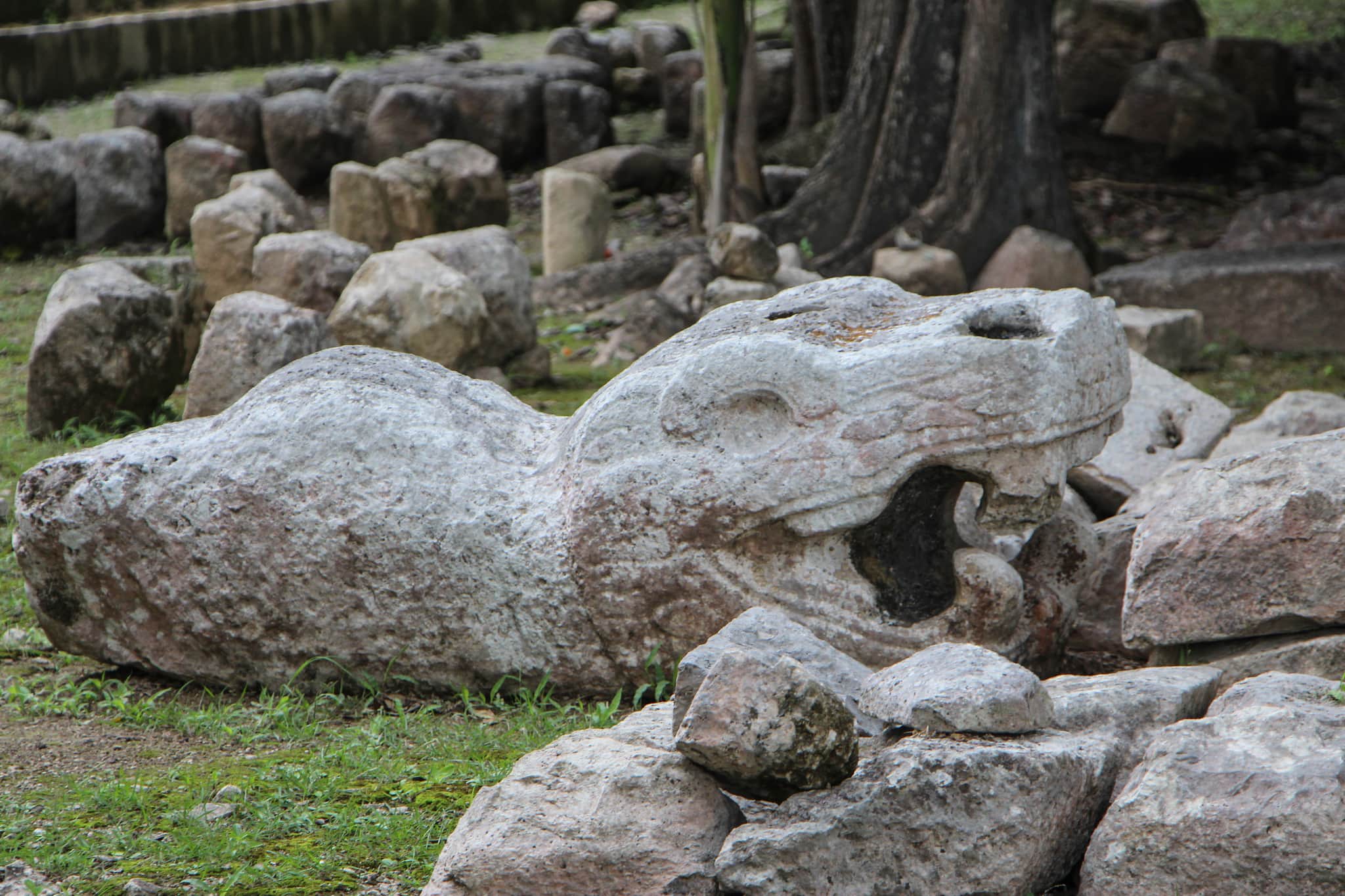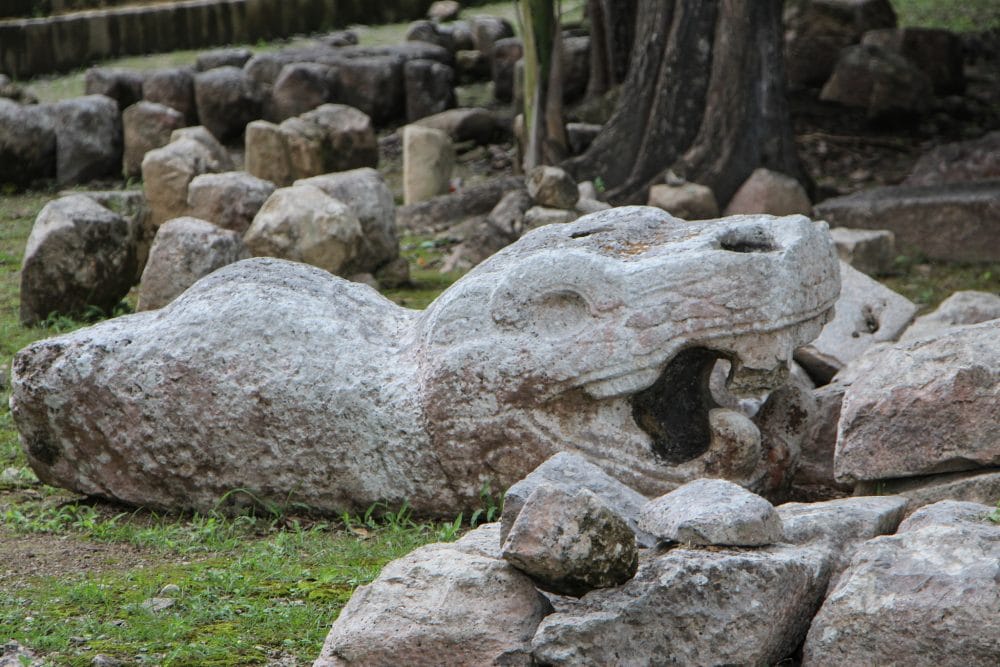 More Travel Tips For Chichen Itza:
If you take one of the premier tours, breakfast and lunch are provided, but I'd still recommend packing some additional snacks as it's an all-day excursion. Also bring a hat, sunscreen, bug spray, and a hand-held fan for warm days.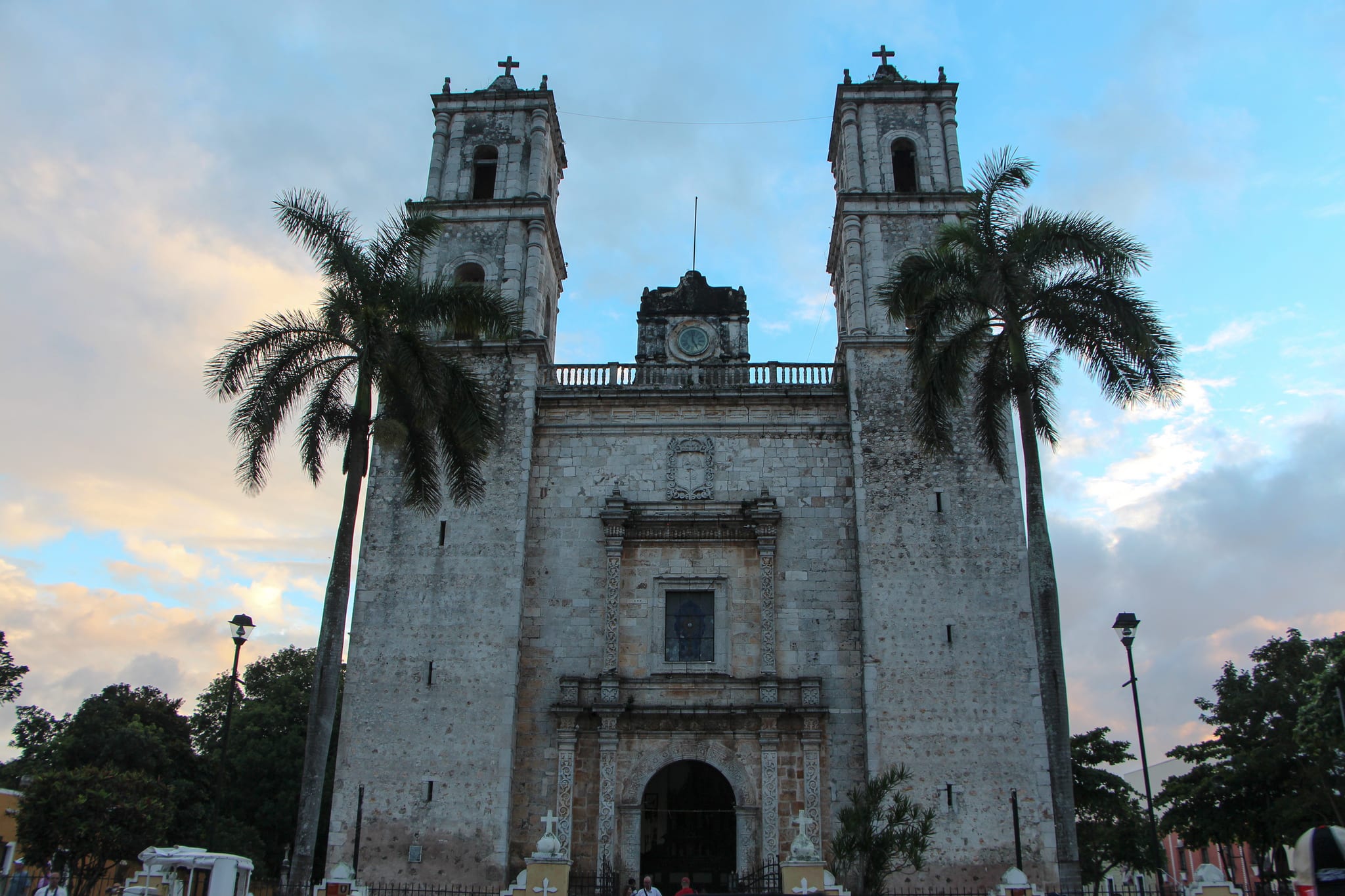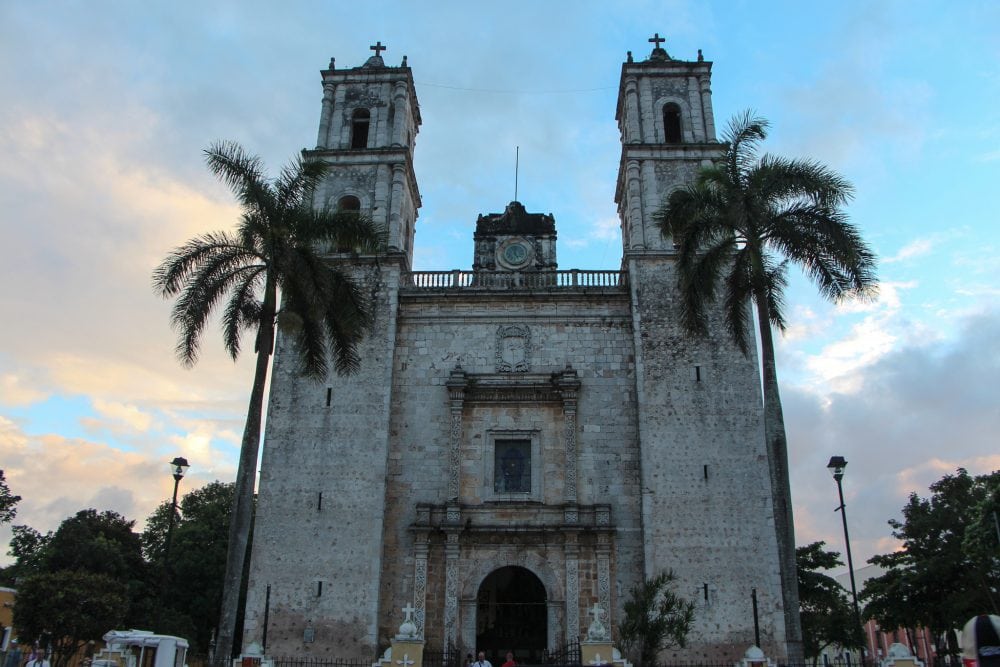 On our drive back to Cancun we made a brief stop in the town of Valladolid, which I really want to go back to and explore some more. If you get the chance, I highly recommend stopping here for lunch and exploring this Pueblo Magico. There's a plaza in the center of town with push cart vendors selling various sweets and locally-made ice cream. There's also historical sites to explore including the San Servacio Cathedral built out of coquina rock.
I was in Mexico as part of the Passport To Paradise project and was sponsored by Marriott Resorts. My enthusiasm for Mexico, the Caribbean, food and travel are all entirely my own. To learn more about Marriott Resorts of the Caribbean and Mexico and to see their current specials, please check out their web page.
Want to save these travel tips for your visit to Mexico? Pin it!