On a recent jaunt to Curacao, I scurried off the plane, quickly checked into Kura Hulanda Resort and immediately jetted over to one of the most popular restaurants in Curacao for dinner — Equus.  The reason for my hurry?  We were visiting the island just for the weekend and Equus is only open on Friday nights. So I had a narrow window of opportunity and one chance to have a taste of this popular local hangout.
Our taxi drove us up the mountain into a residential neighborhood toward our dinner destination.  Signage is minimal, but the line of cars parked along the street told me we had arrived.  When it comes to great food, always trust a full parking lot … or in this case, a packed street.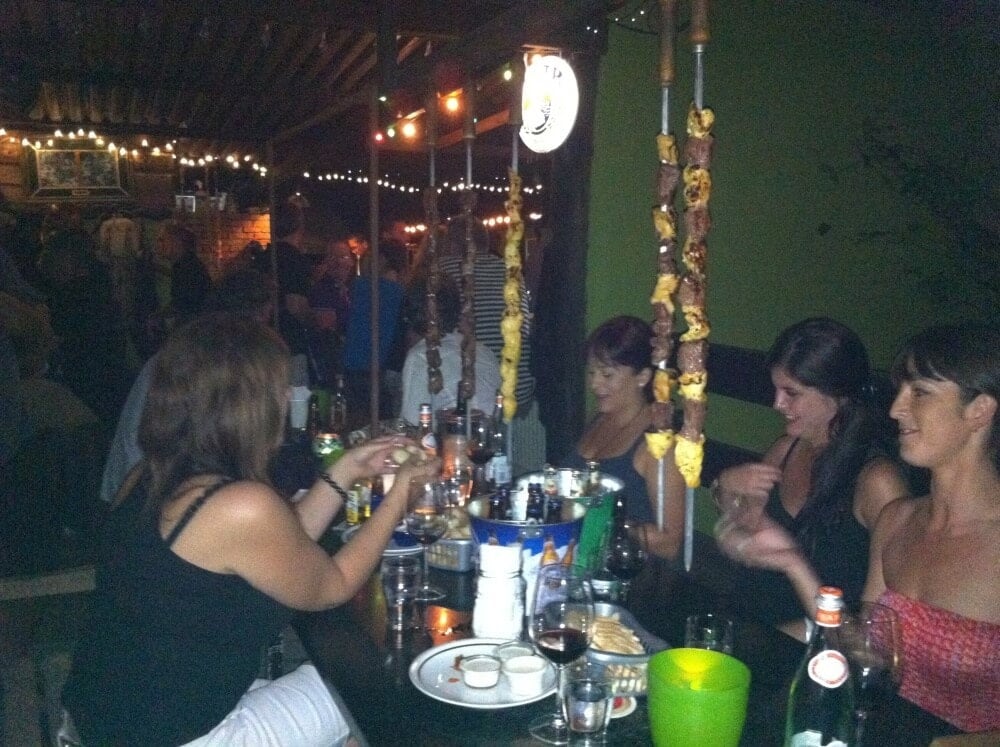 Located on a small horse farm, Equus exudes a rustic simplicity that's perfect for kicking off the weekend in a relaxed style.  There's a maybe a dozen candlelit outdoor picnic tables situated around a brick fire pit where the owner is grilling cubes of chicken and beef on skewers.  In the corner you'll find a bar offering buckets of local beer and a tasty wine selection. As for the food, there is only one choice to make:  chicken or beef.  There's no menu.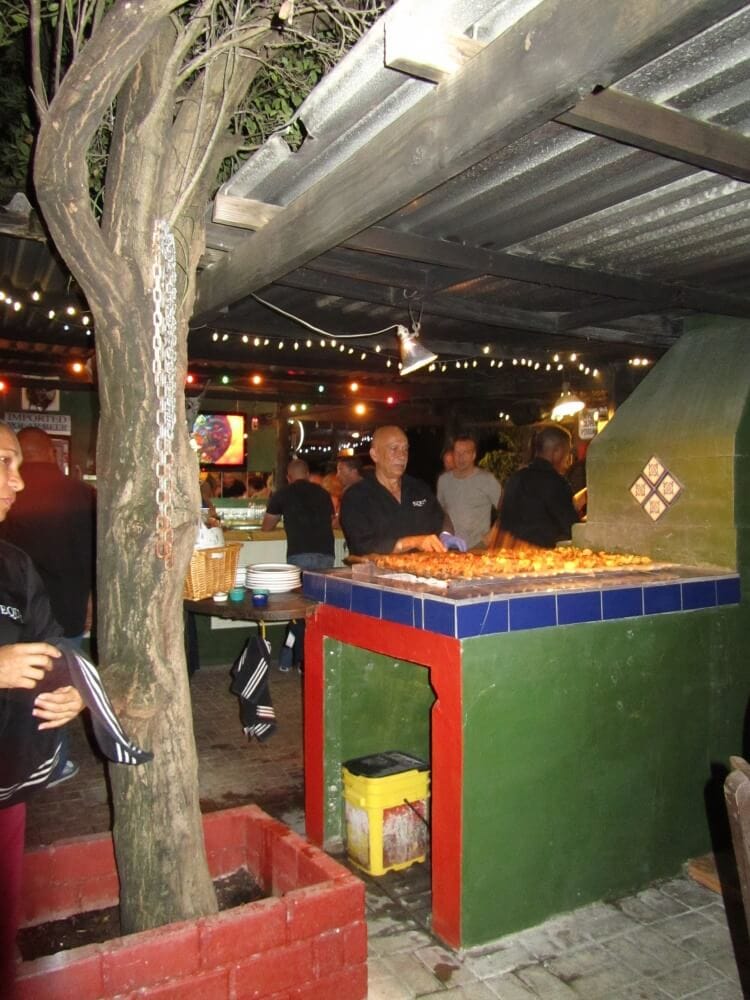 No plates.  No forks and knives.  In fact, you eat with your hands, pulling grilled meat off a hot skewer and sucking the juices right off your fingertips.  It's messy and unrefined, yet visceral.  I remember staking claim of my wine glass with a greasy thumbprint thinking, "this is awesome!"  I'm salivating just thinking about it now!
Equus has a fun history that any local will tell you.  The story is, the owner was pretty darn good at barbequing.  He used to invite his friends over on Friday nights to grill out and his method was so delicious, that his friends started inviting their friends.  And then they invited a few more friends … to the point where he just built out an area above his horse stables and opened a restaurant.  Keeping with tradition, it's only open Friday nights.
IF YOU GO
Their business model is just as minimalist as their food, so they don't have a website. BUT, you can find them here on their Facebook Page: Equus Restaurant
Call ahead for directions or more information at:  +5999 767-5554