If you've ever wanted to travel through a wine region with rolling green hills along a riverbank and quaint storybook villages surrounding ancient churches and castles, then Germany's Rheingau wine region is for you. While wine production here is small, you'll discover some of Germany's most historically important wine makers along the Rhine River.  There is plenty to see and do and certainly enough to fill up an entire vacation, but if you go, here are three places that should be at the top of your list to visit.

Kloster Eberbach (Monastery Eberbach)
This impressive Romanesque monastery was built around 1136 by Cistercian monks and it's name literally translates to "boar and creek," which you'll see a depiction of on their crest.  It is said that the monks, startled by a boar jumping out of the reeds and over the creek, saw this as a sign to build a monastery in this location.  Personally, I think the crest makes an awesome beer label.  And thankfully, in addition to wine, they also make some pretty tasty beer.
One of the coolest things to see here are the historic wine presses.  There's a row of these huge, medieval-looking contraptions gathered in a hall and it's fascinating to imagine what it must have been like here during a grape harvest.
In addition to the wine presses, the architecture of the church is awe inspiring with amazing acoustics that make it a great place to visit during the Rheingau Music Festival.
For more information, visit:  Kloster-eberbach.de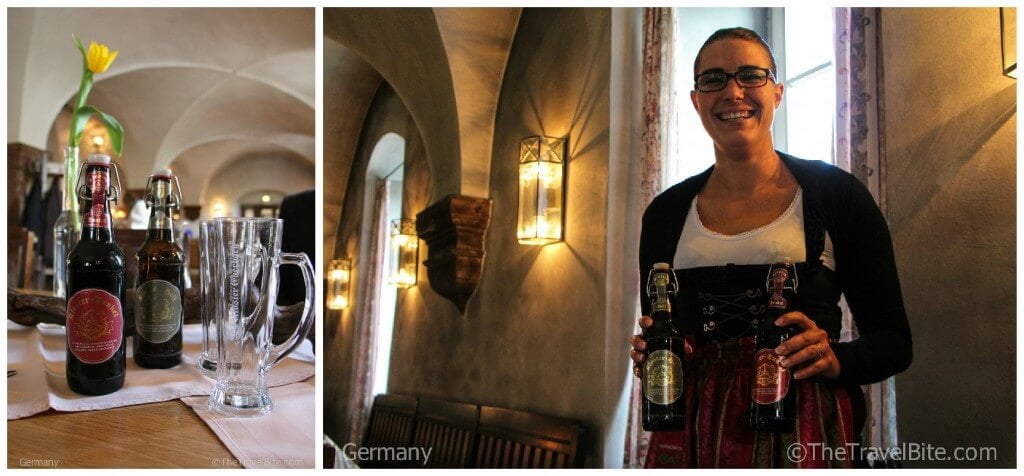 Schloss Johannisberg (Johannisberg Castle)
Wine has been cultivated here since 817, making it the world's first Riesling winery and home to the famous Schloss Johannisberger Riesling.  What's fascinating is that they're credited with discovering late harvest "Spätlese" wine quite by accident when, in 1775, the messenger with the permit to begin harvesting was late.  Talk about having a mistake end with a pleasant surprise!
Not only will you be delighted with the wine tastings here, but you'll also be dazzled by the sloping views of the Rhine river and surrounding villages.
For more information, visit:  Schloss-johannisberg.de


Schloss Vollrads (Vollrads Castle)
This 14th Century estate surrounded by a lush vineyard and wooded landscape has a bittersweet and tragic history.  It was the longest continually family-run wine estate in Germany, nurtured by the Greiffenclau family for nearly 800 years.
After not being able to navigate the estate out of debt, the last family owner committed suicide when faced with bankruptcy in the 1990s.  The bank took possession of the property, and rather than dividing it up and selling it, they decided to hold onto the vineyards and castle, maintaining it for the sake of posterity.
For visitors, the estate is gloriously beautiful, a popular place for weddings and events. They make a fabulous dry Riesling and use an elegant Vinolok glass stopper instead of a cork.
For more information, visit:  Schlossvollrads.com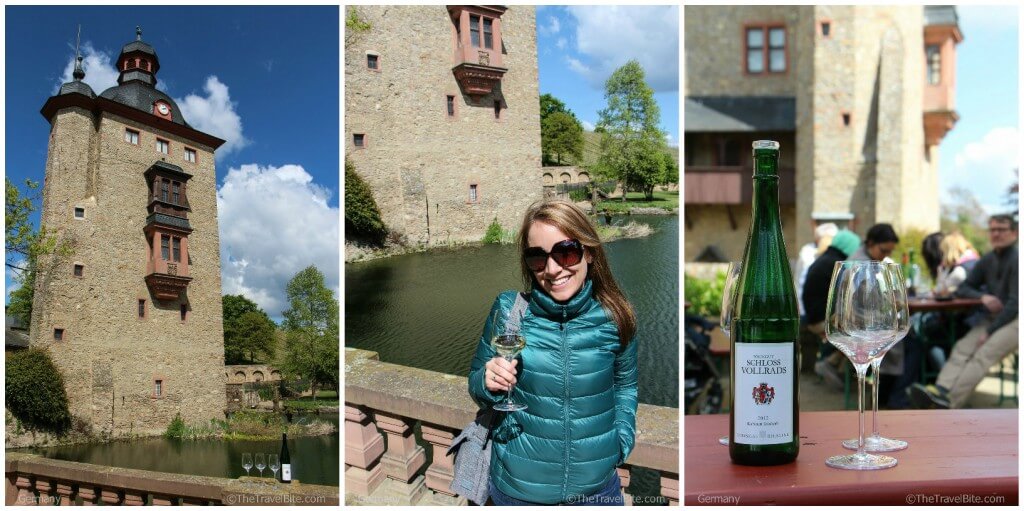 Of course, the best way to see these wineries and explore the rest of the wine region is with a guide.  Not only will you learn all the history and stories from a knowledgeable local, but you'll also have a designated driver too.  I have one that I highly recommend, Walter Schonleber.  Our time with Walter in Germany's picturesque wine region was one of my most memorable experiences in Germany.  He was so knowledgeable about each location, regaling us with fascinating stories.  Walter was also a very generous host, taking his time to show us the best places for photos and even surprising us with a relaxing picnic in the vineyards.  There's really no better way to see the Rheingau region than with Walter as a guide.  Plus, his name means "a beautiful life."  I think that's a lucky omen for having a beautiful time in wine country.  You can learn more about Walter and make an appointment for a guided tour of the region through his website: Schoenleber-1848.com
Want to see more photos from the Rheingau Wine Region? Check out my album on Flickr.
Disclosure:  Part of my trip to Germany was sponsored by the German Tourism Board.  As always, thoughts, opinions, and enthusiasm for travel, food, and wine are entirely my own.