Is it better to visit Ireland independently or on a group tour? I've been asked this question a lot. And I have to say, I'm a big fan of group tours of Ireland. While I've been lucky to have had the chance to visit the Emerald Isle several times now, I've always had the most memorable moments on a group tour. From getting to iconic sites before the crowds, to ending the day singing in a local pub, the incredible experiences I've had are entirely attributed to expert planning by local guides.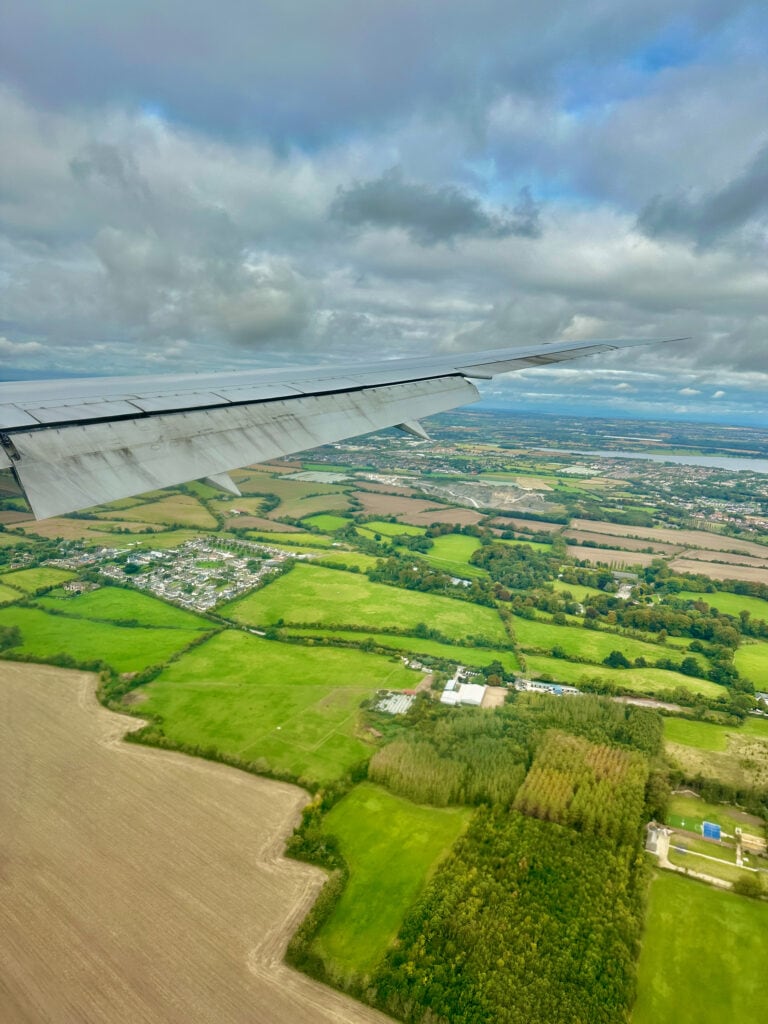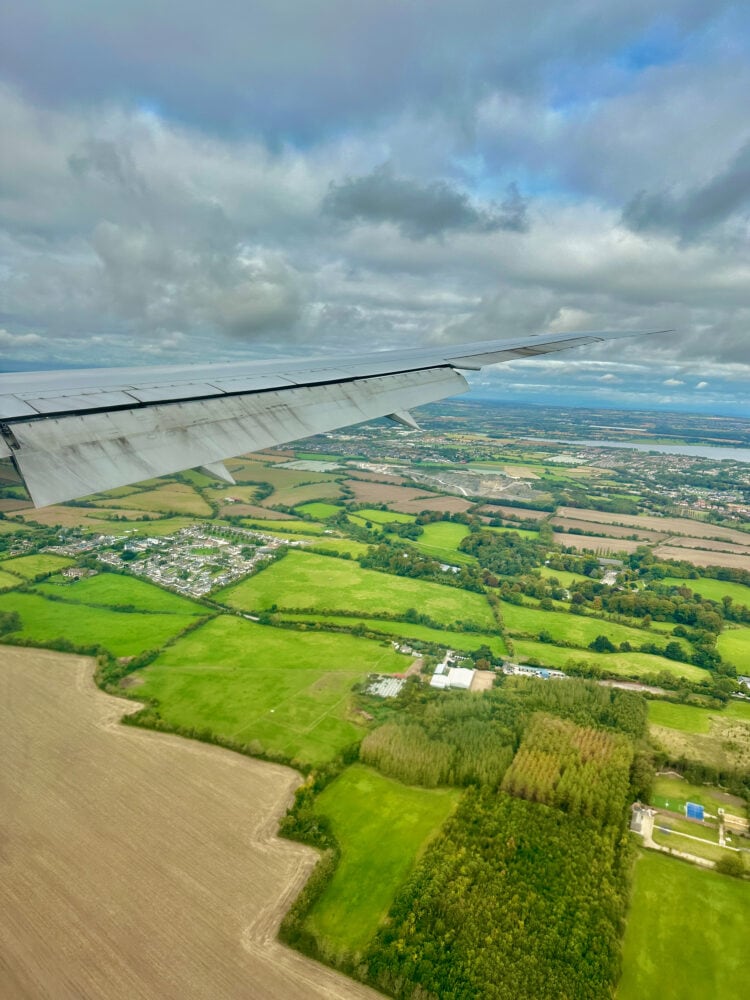 Why choose a group tour? For one, you don't have to worry about driving on the opposite side of the road or wasting precious vacation time getting lost. (Although that can be an adventure in itself!) But also, I feel like you'll get the most out of your vacation time by letting someone else plan the little details so you can simply enjoy seeing all the things you've dreamt of experiencing.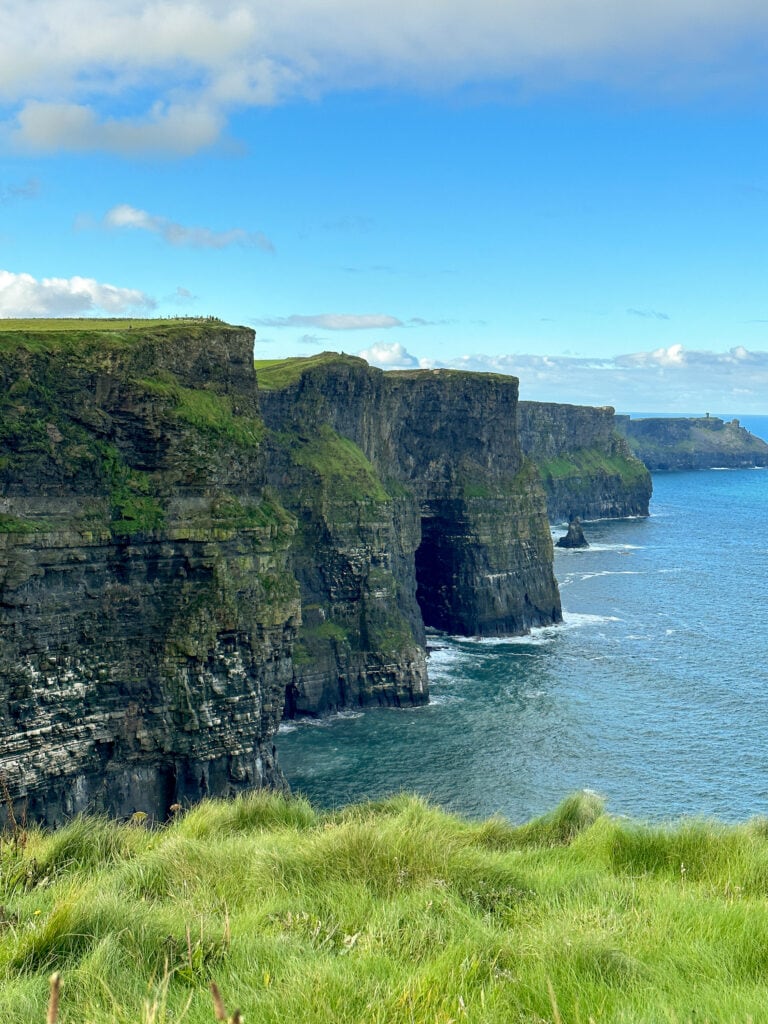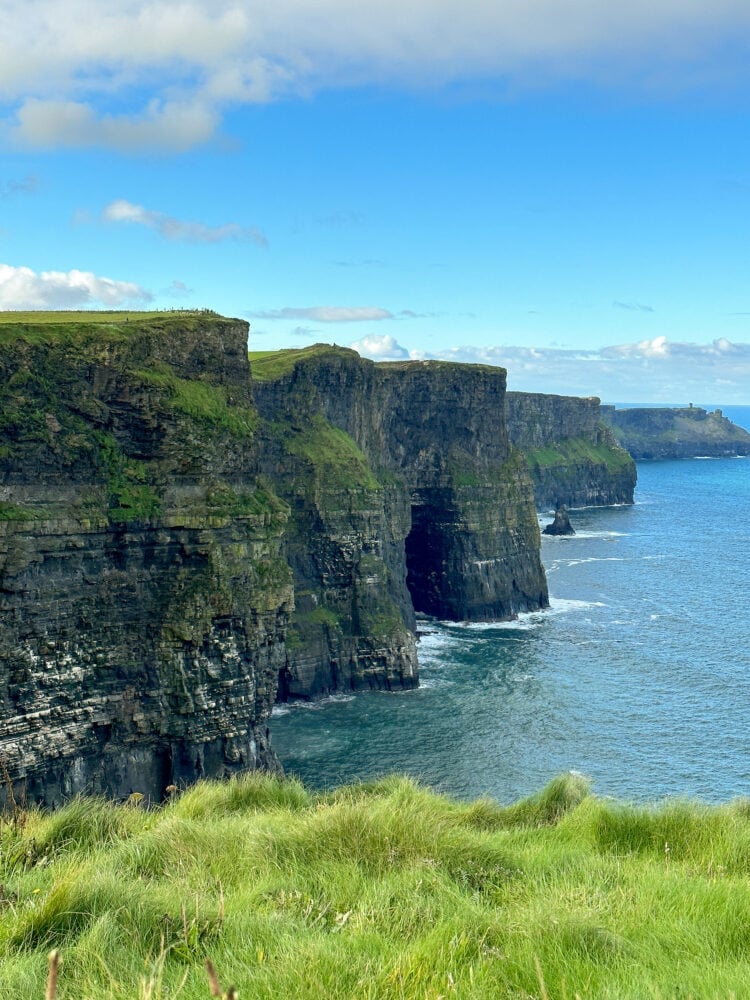 Ready for some travel planning inspiration for 2023? I had the pleasure of working with Globus Travel to test the new Green With Envy Ireland By Design itinerary and loved it. Here are 7 reasons why I think a group tour of Ireland should be on your vacation list for next year.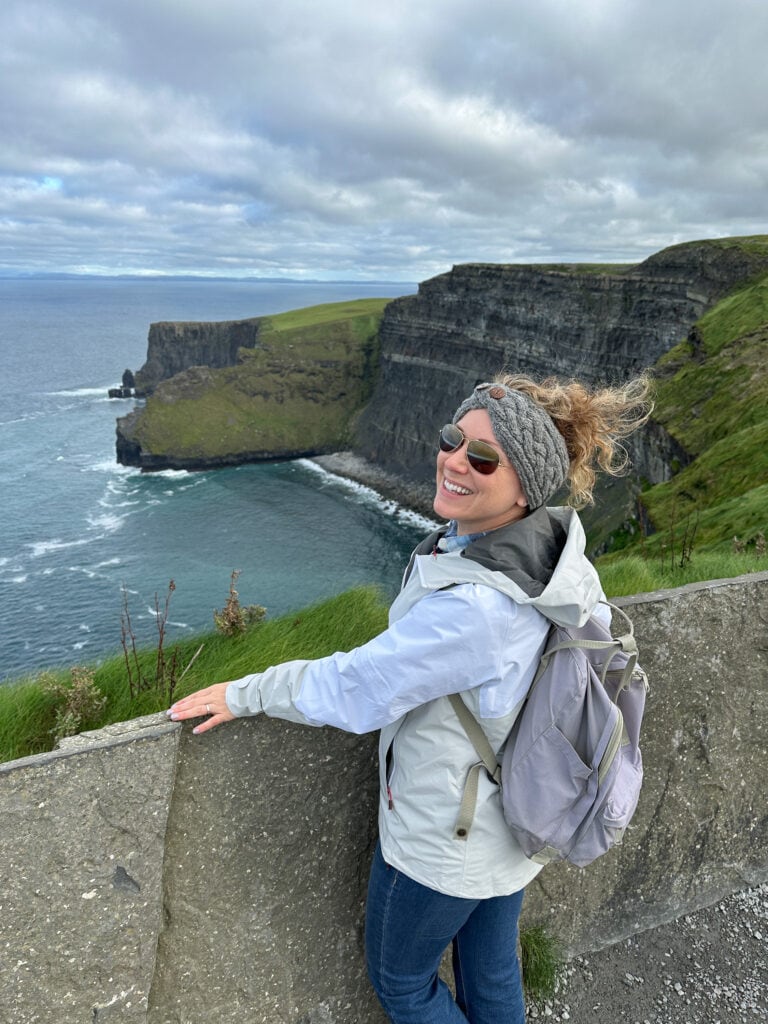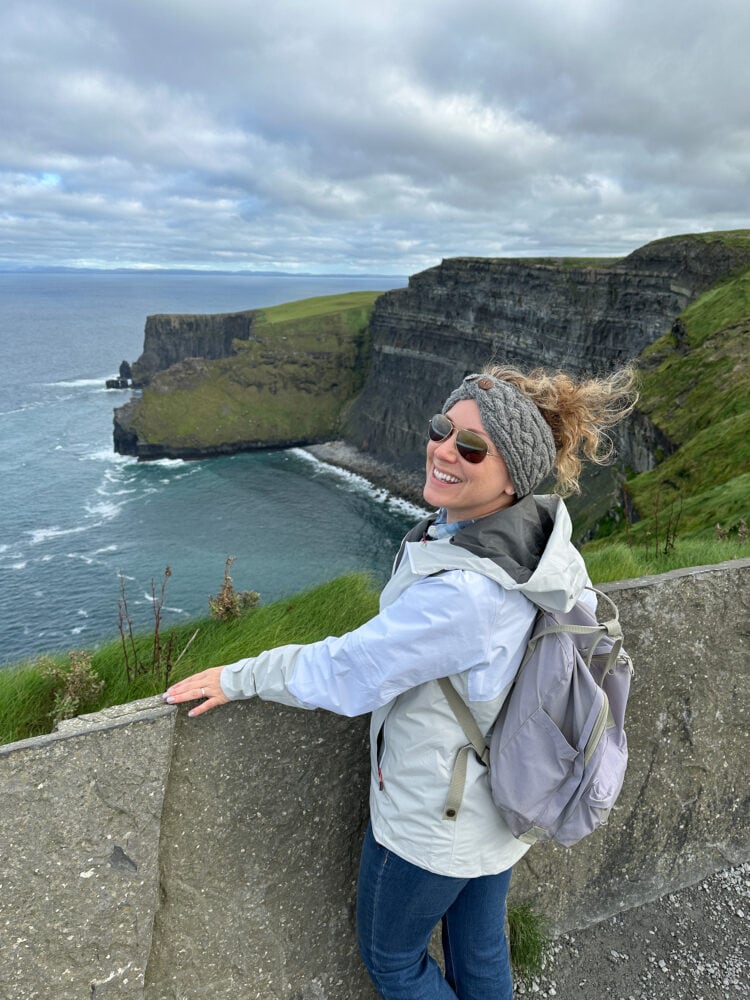 1 – Customize Your Itinerary
One of the things I value when traveling are simple things, like going for a leisurely walk in a new town to see what I encounter along the way. I love that serendipitous feeling that happens when you wander with no plans. This might seem counter to a group tour, but Globus builds in time for these special travel moments.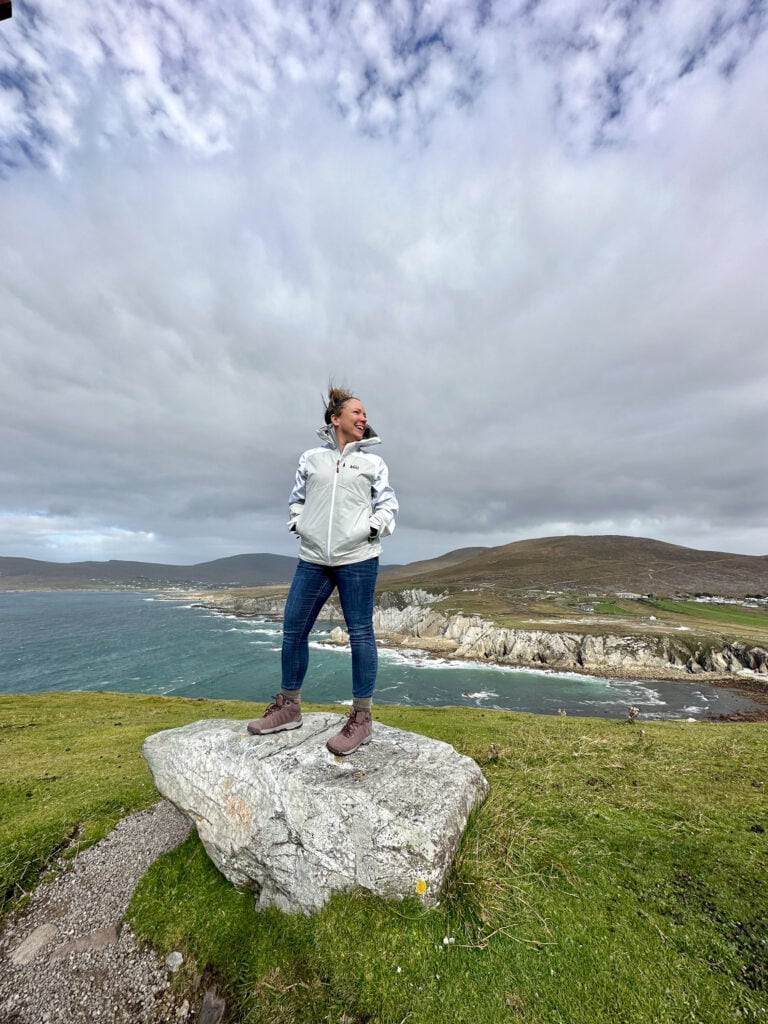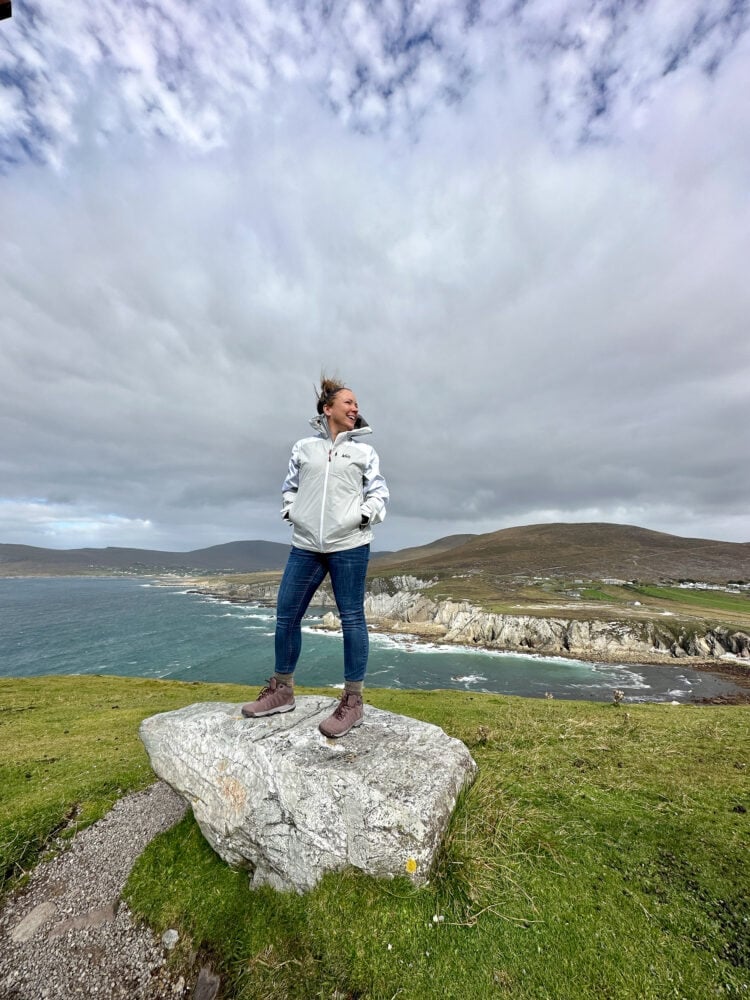 Globus offers what they call Choice Touring. It's a sort of hybrid group tour where you get to choose what you want to do for the day in selected cities, similar to how you break away from the crowd and pick private excursions on a cruise ship.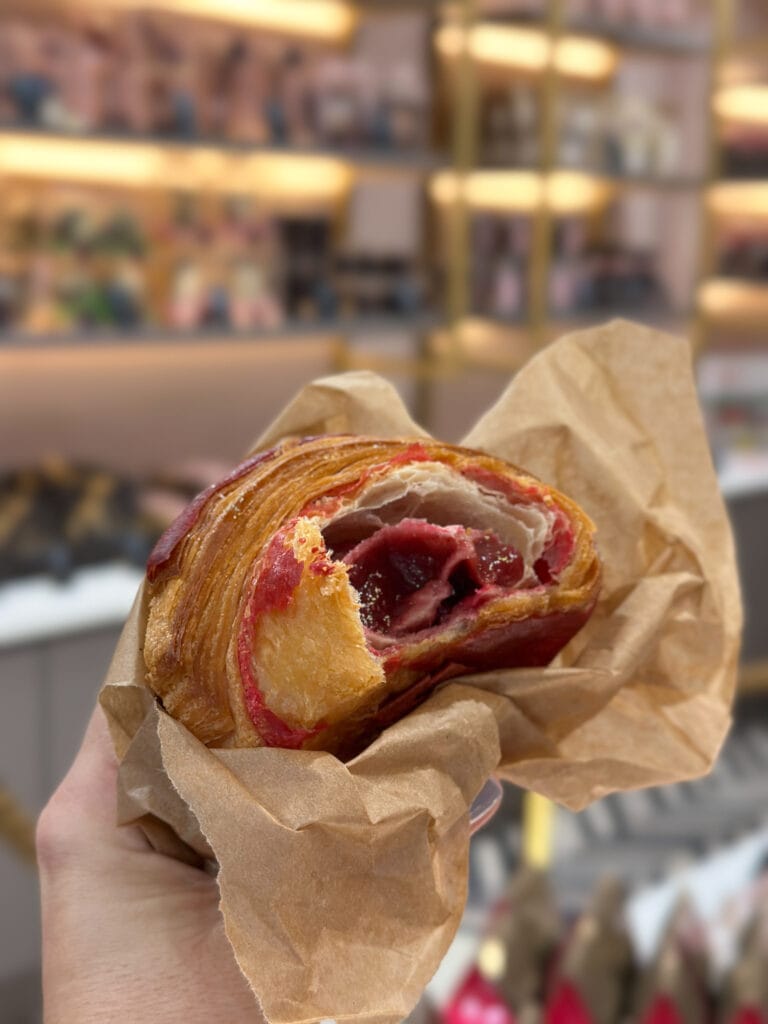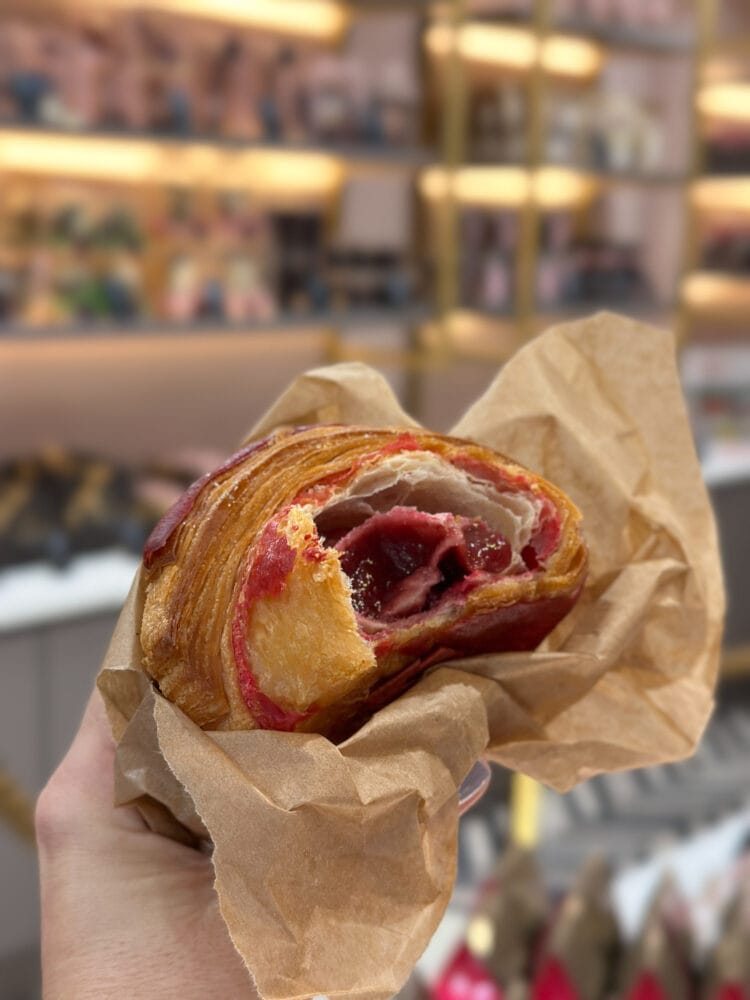 For our Green With Envy Ireland Tour, these choices included going for a bike ride, taking a cooking class to learn to bake Irish soda bread, going on a walking food tour of Galway, visiting Achill Island, and spending an evening at a cabaret to experience Irish dancing.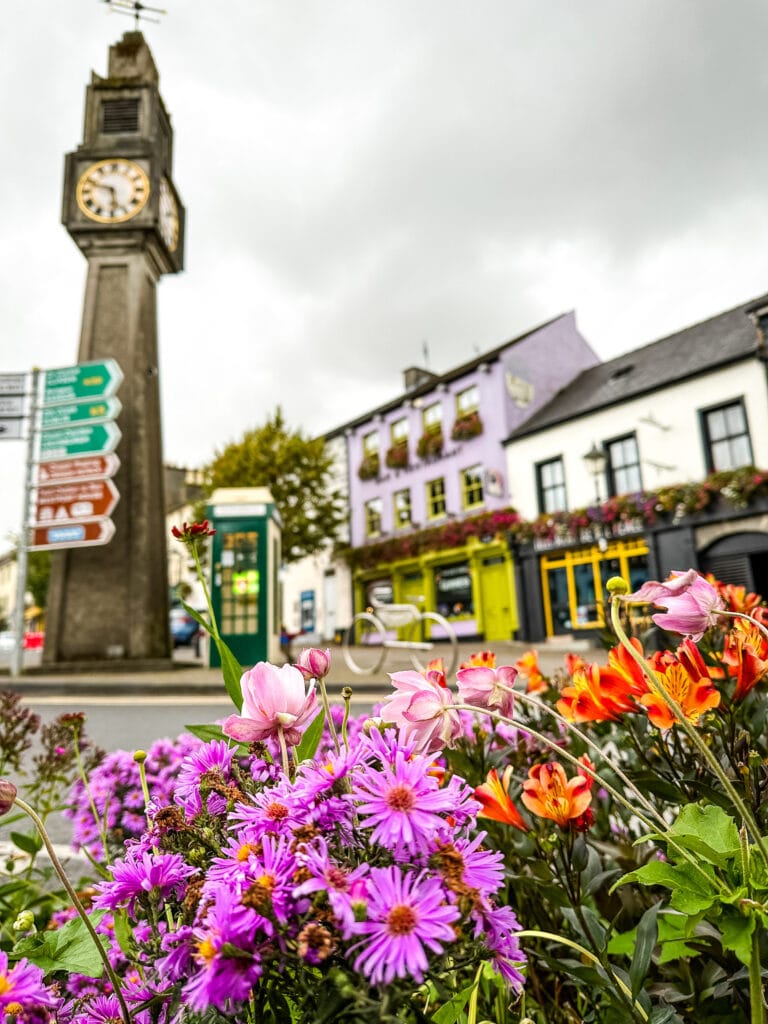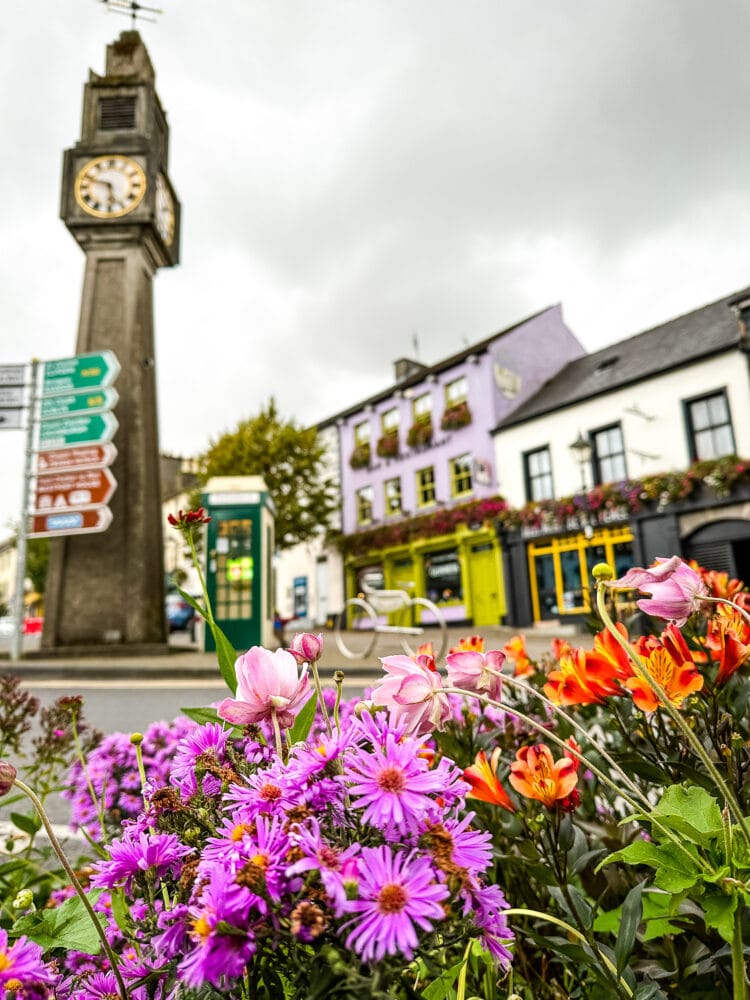 There was plenty of free time built into the itinerary too. In Dublin, I went for a walk around the city with a friend, went shopping and picked up a mystery novel by an Irish author, and even had the chance to check off a long-time bucket list site: The Book of Kells and the fantastic historic library at Trinity College. For me, being able to customize my trip to my personal preferences is priceless!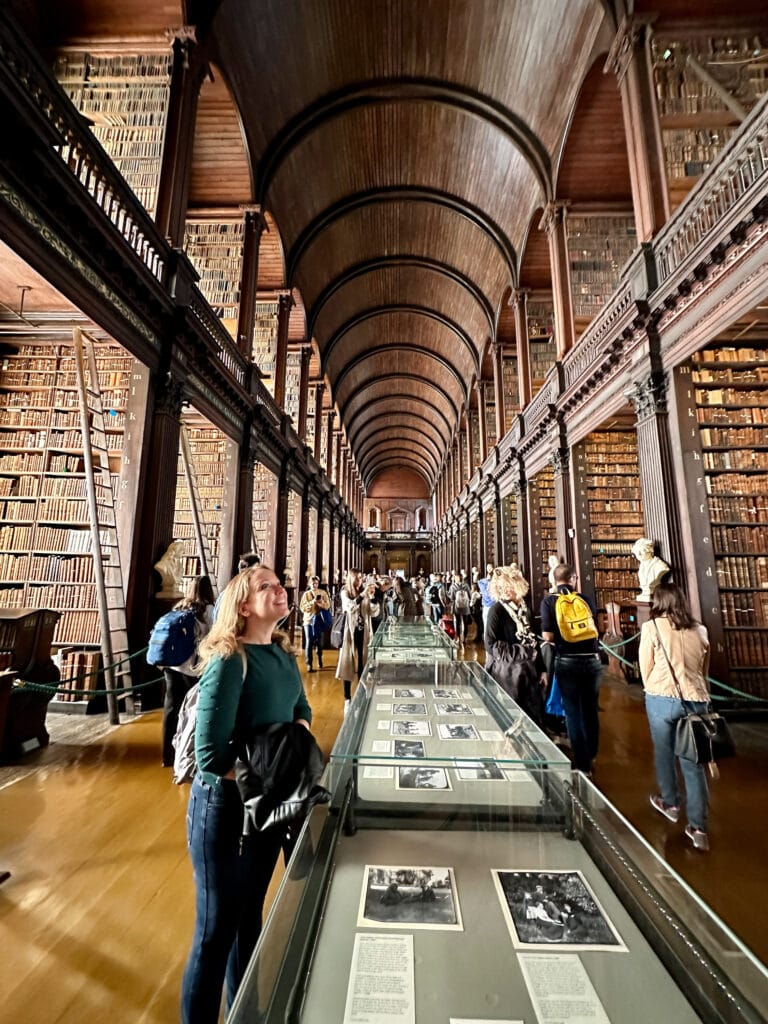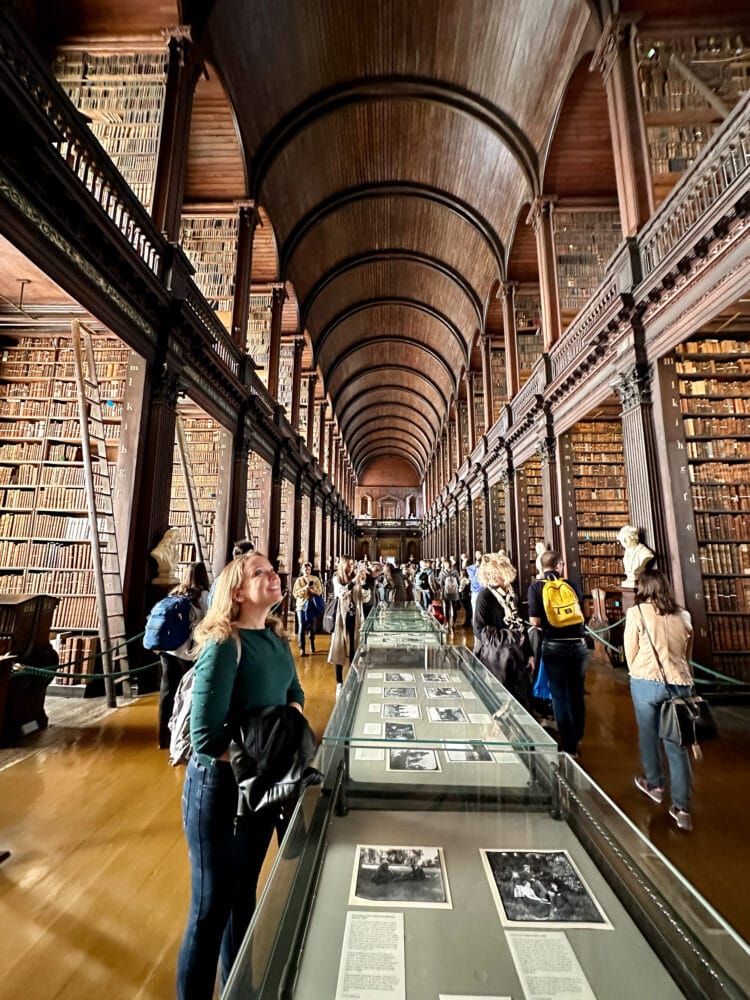 2 – Try Unique Experiences
If you're planning a trip to Ireland, I'm sure sipping Guinness in Dublin and seeing the Cliffs of Moher are on your bucket list. But how about the kind of experiences that really "wow" you? The unexpected things that make you forget your phone and your email and just be in the moment? Like being serenaded with a sea shanty song at a pub? Or learning about historic familial knit sweaters in the Aran Islands?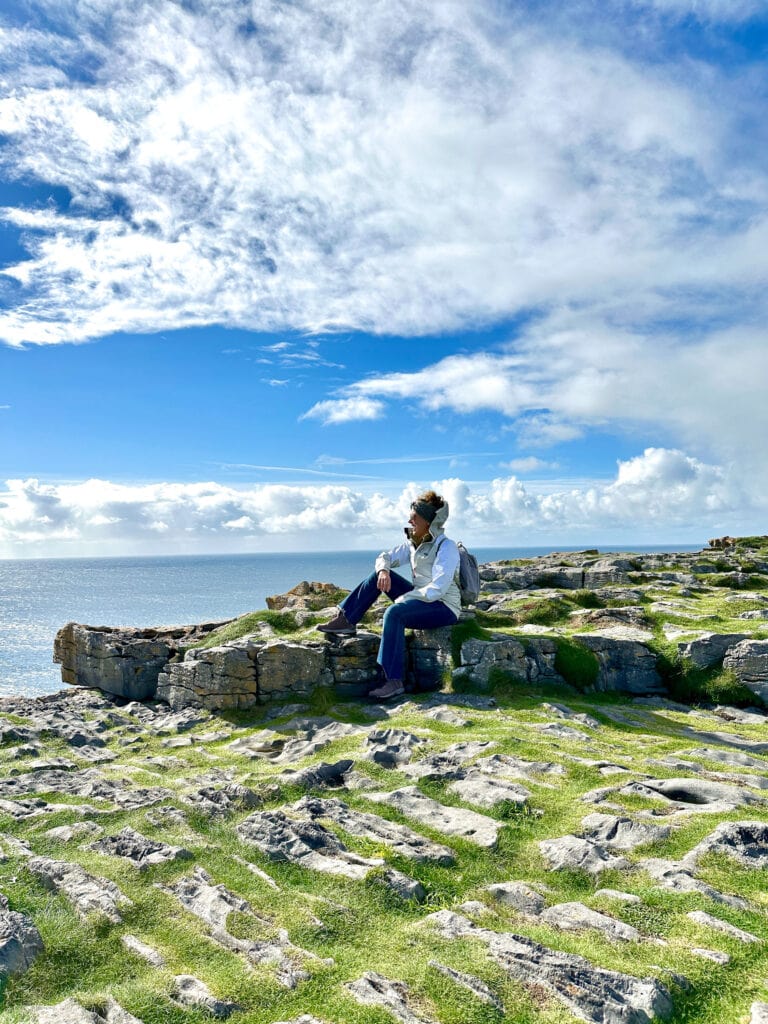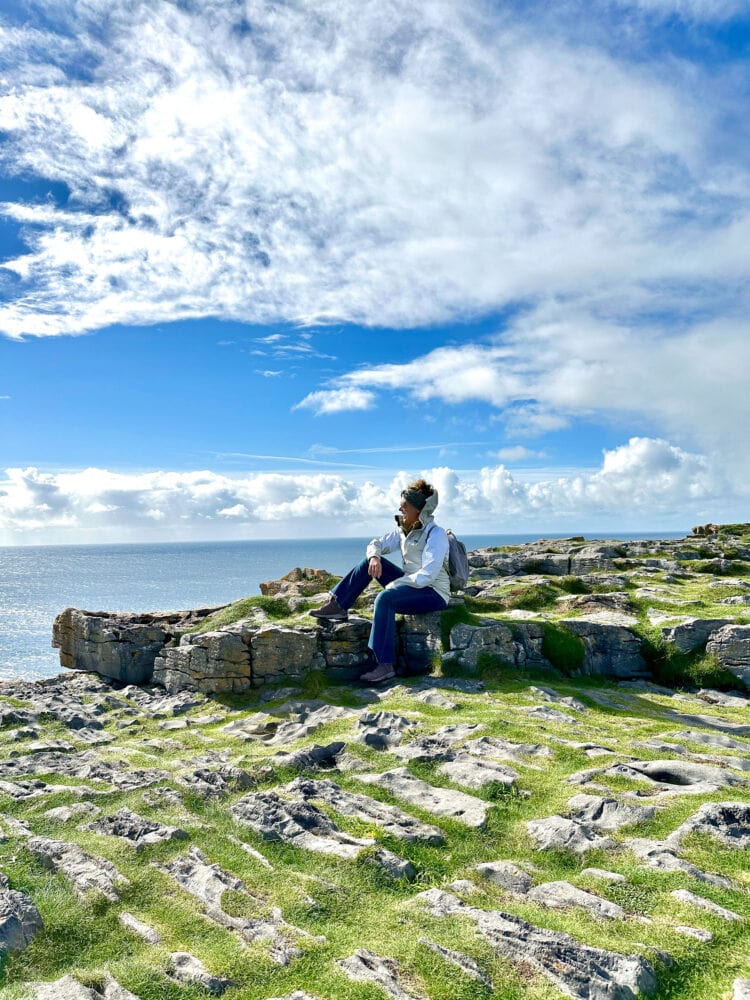 One of my favorite "wow" moments was going on a food tour in Galway and tasting locally made ice cream with unique Irish flavors. We tasted Dingle gin and peppercorn ice cream (my favorite), Irish brown bread ice cream, sea salt ice cream, and Irish whiskey and chocolate ice cream. It was such a treat!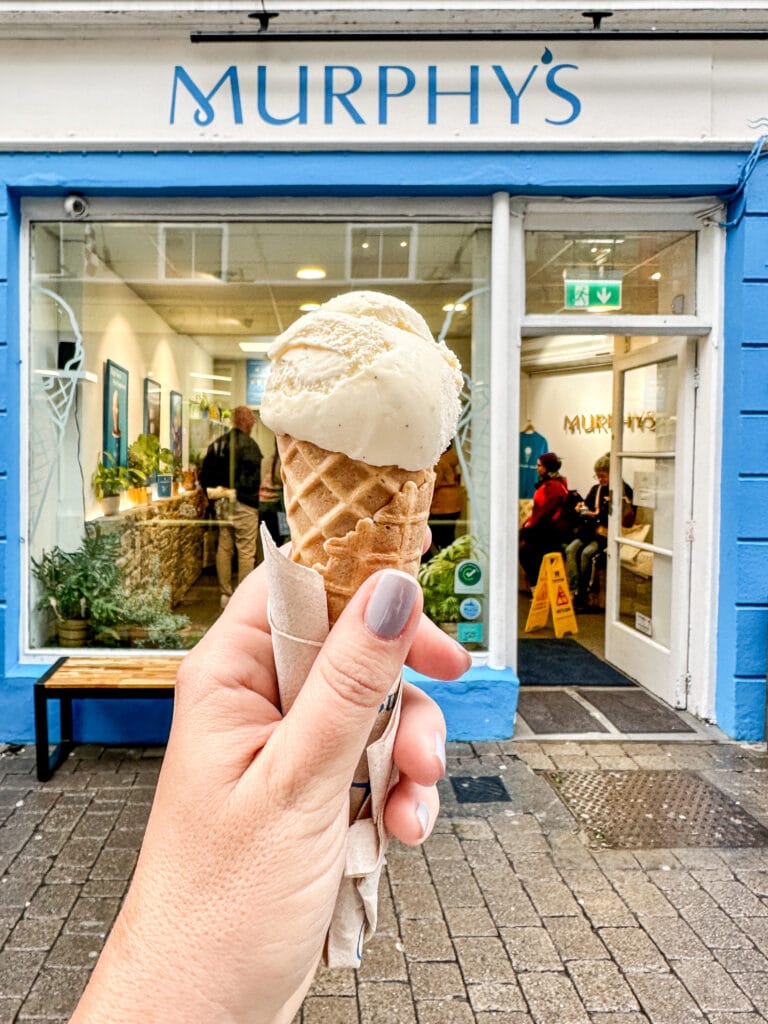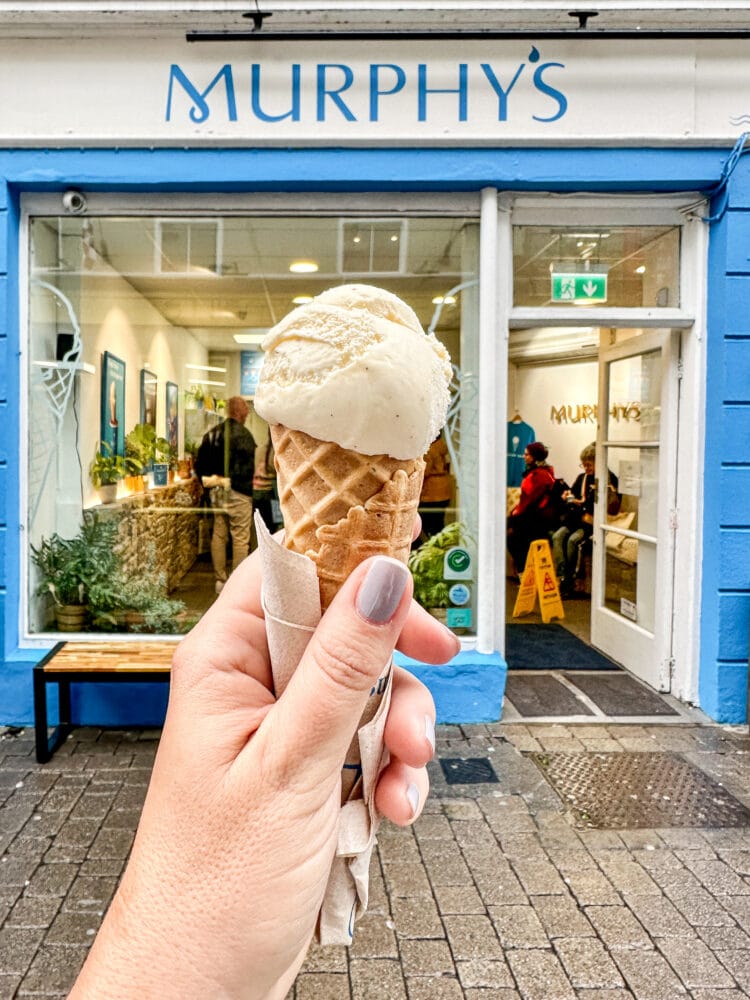 3 – Visit Places That Surprise You
Every traveler is technically a tourist, but we don't want to "feel" like a tourist, do we? I especially appreciate those travel moments where I feel like I'm having a more authentic local experience. During our globus tour, we visited small towns like Westport. It was quaint and walkable, with local shops and pubs. Our hotel was located right in the middle of the town, so we walked to dinner and then afterward went to a pub where we spent the evening sipping Guinness and singing Irish folk songs with the locals there.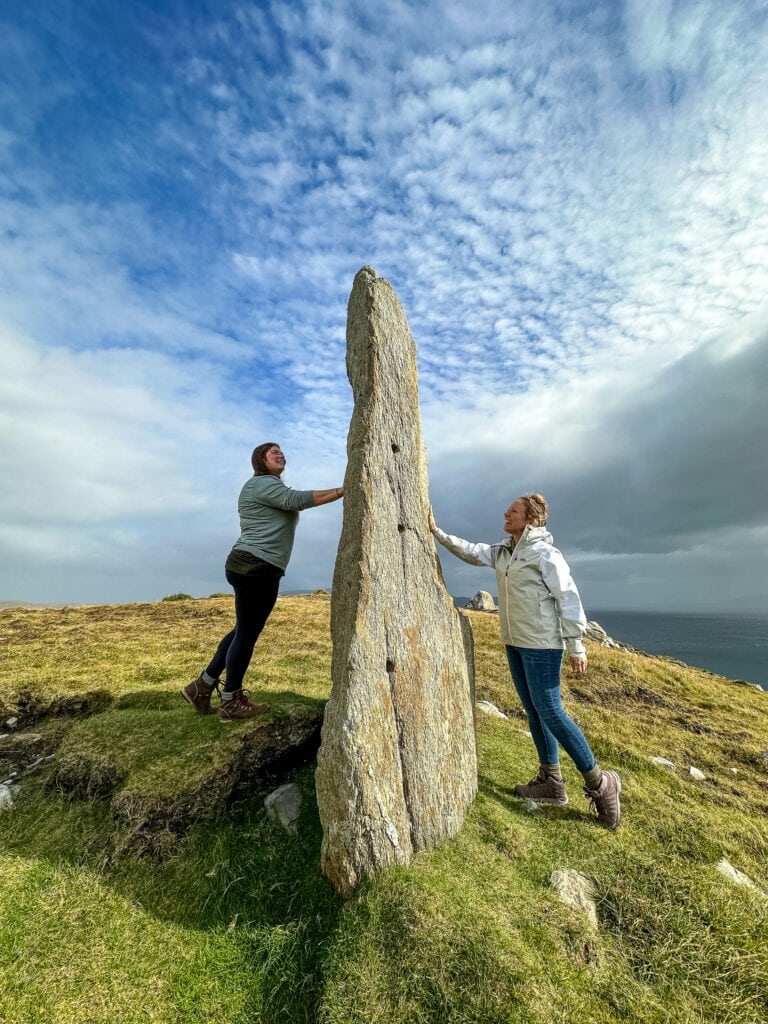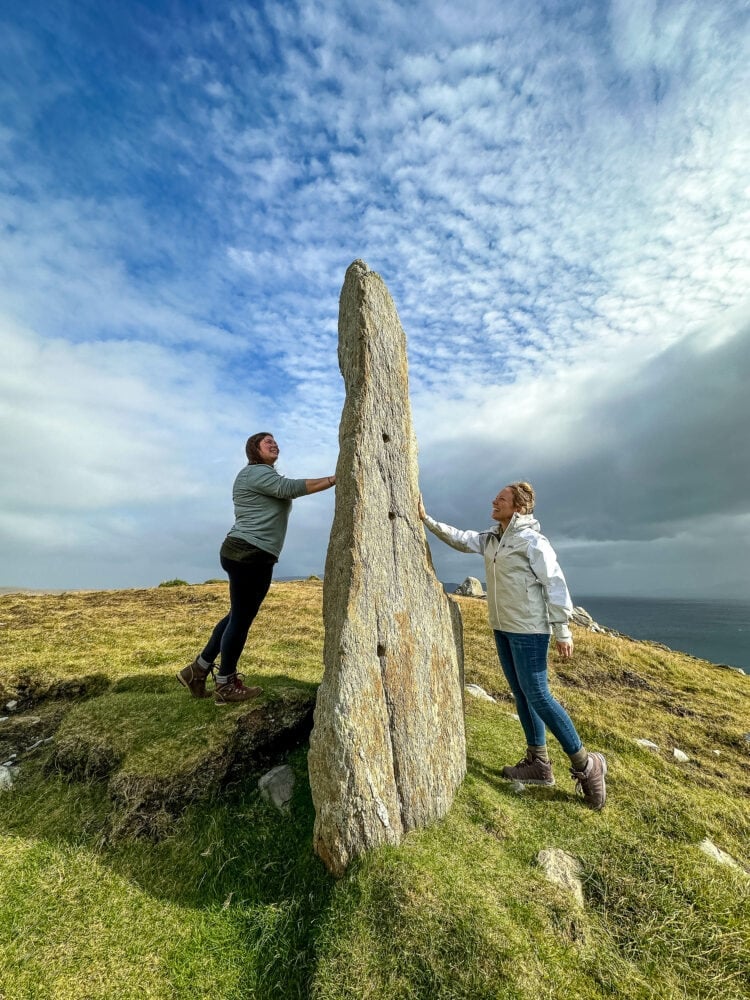 The next morning we drove out to Achill Island, a remote island off the coast of County Mayo. It was one of our options to customize our trip with Globus. It's a place so remote, and so beautiful, it was like we were getting a private tour of a movie set.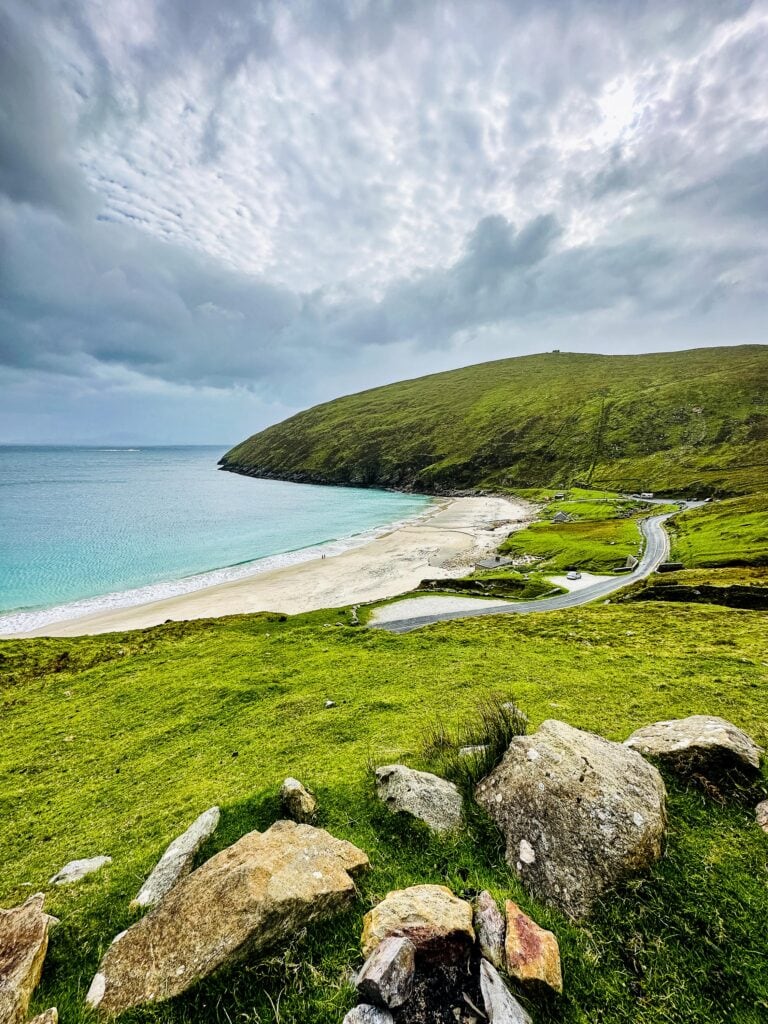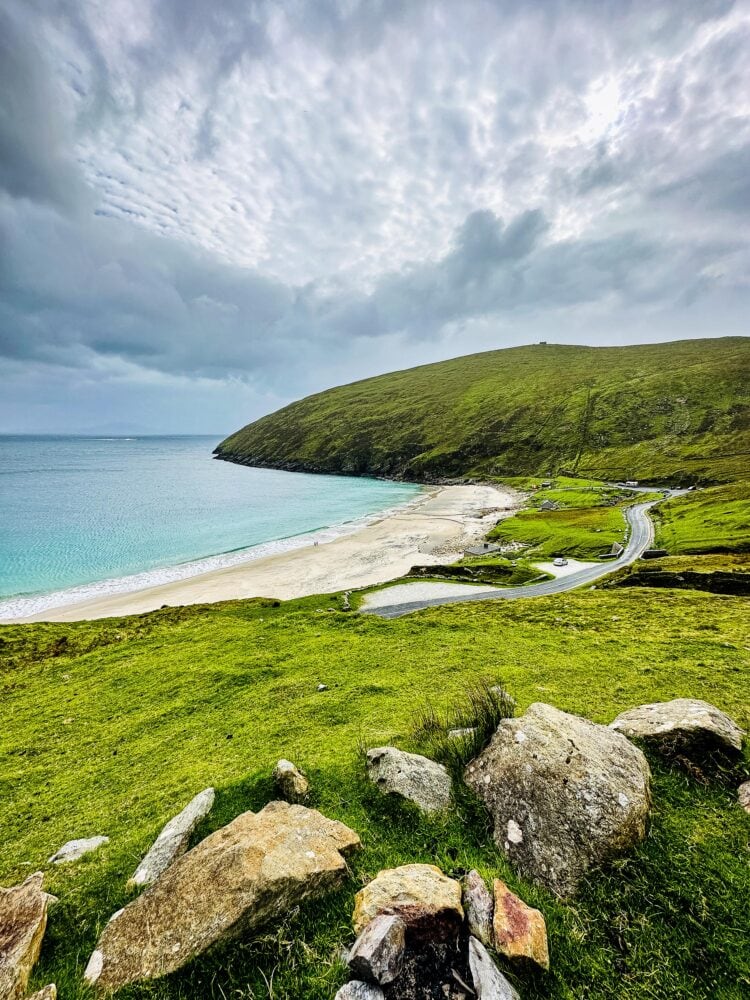 There were beautiful rocky coastlines, rugged mountains dotted with sheep, and pubs where we stopped for a warm up with some Irish coffee. Because Achill Island is a bit off the beaten path, it felt like we had the island to ourselves. It was a perfect day spent out in nature and by the sea.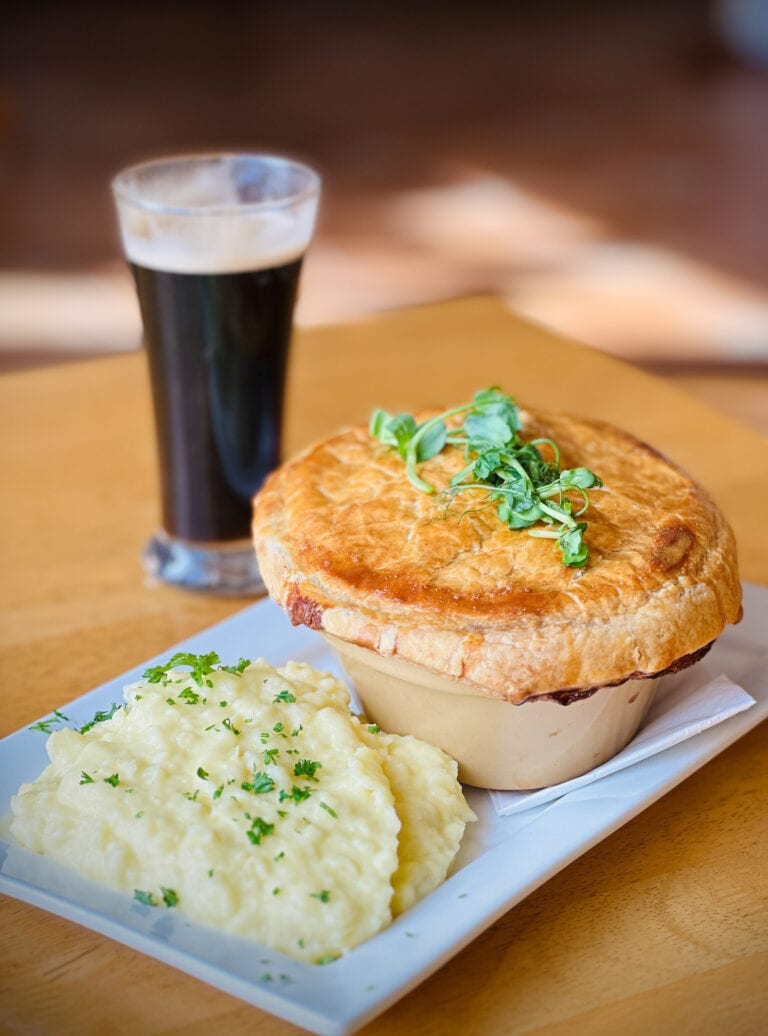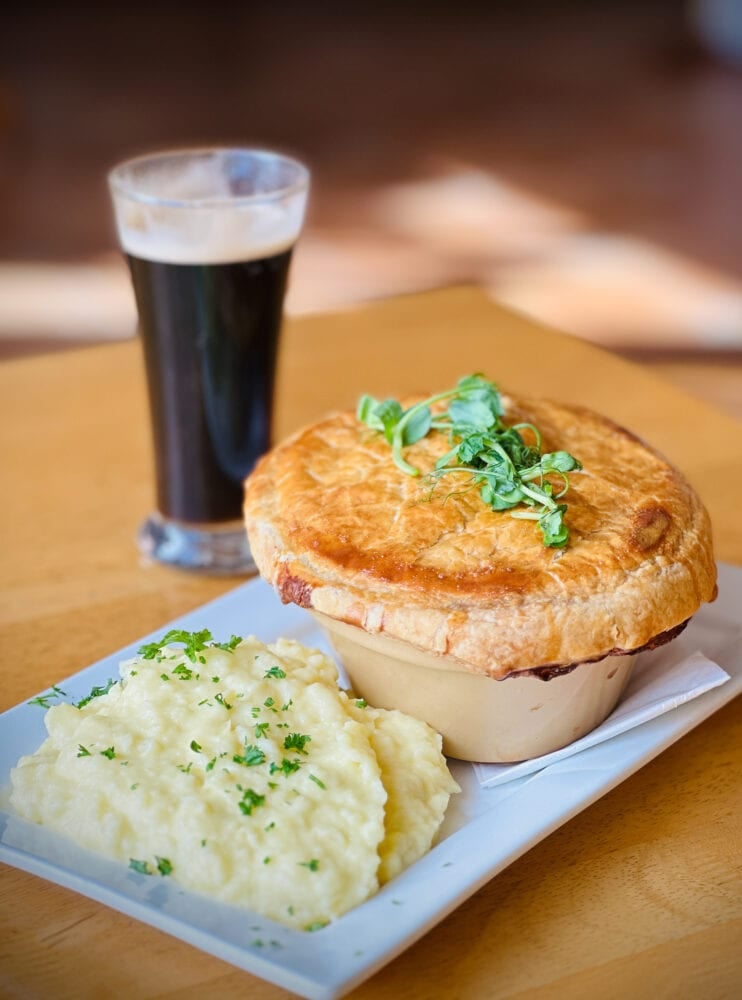 4 – Save Time
As an American visiting Europe, you want to make the most out of your limited vacation days. And going on a group tour will help you save time in more ways than one! First, you'll save time in planning. Globus guides are local, so not only are you going to visit the iconic attractions everyone talks about seeing, but you'll also experience some hidden gems and local recommendations too.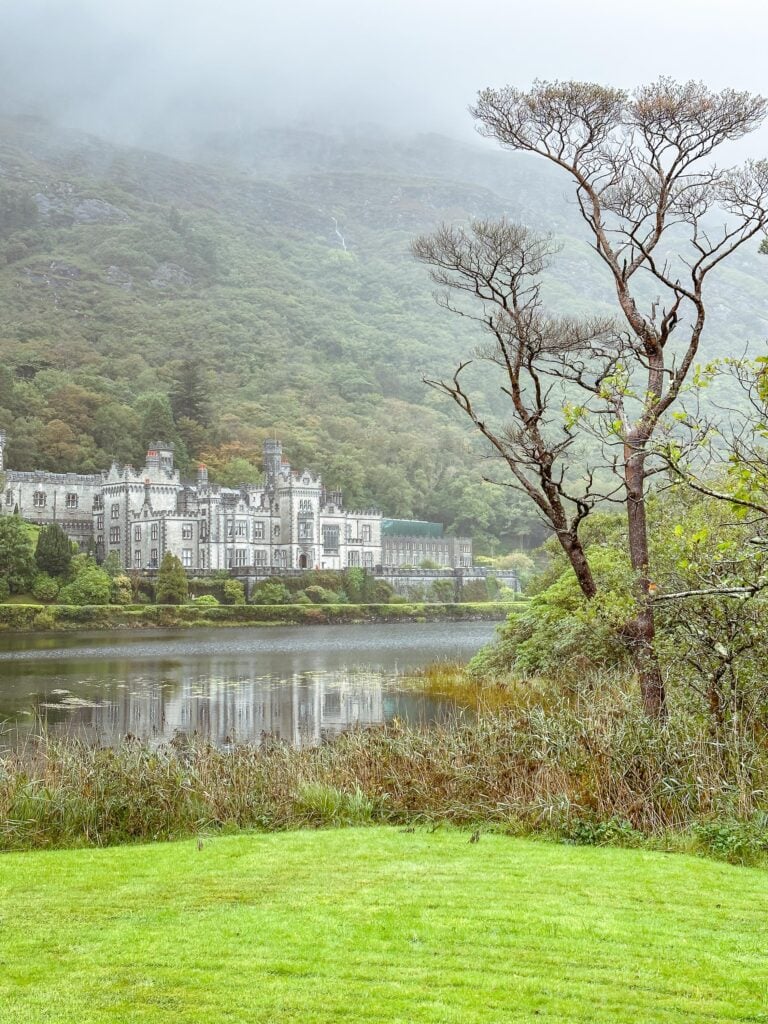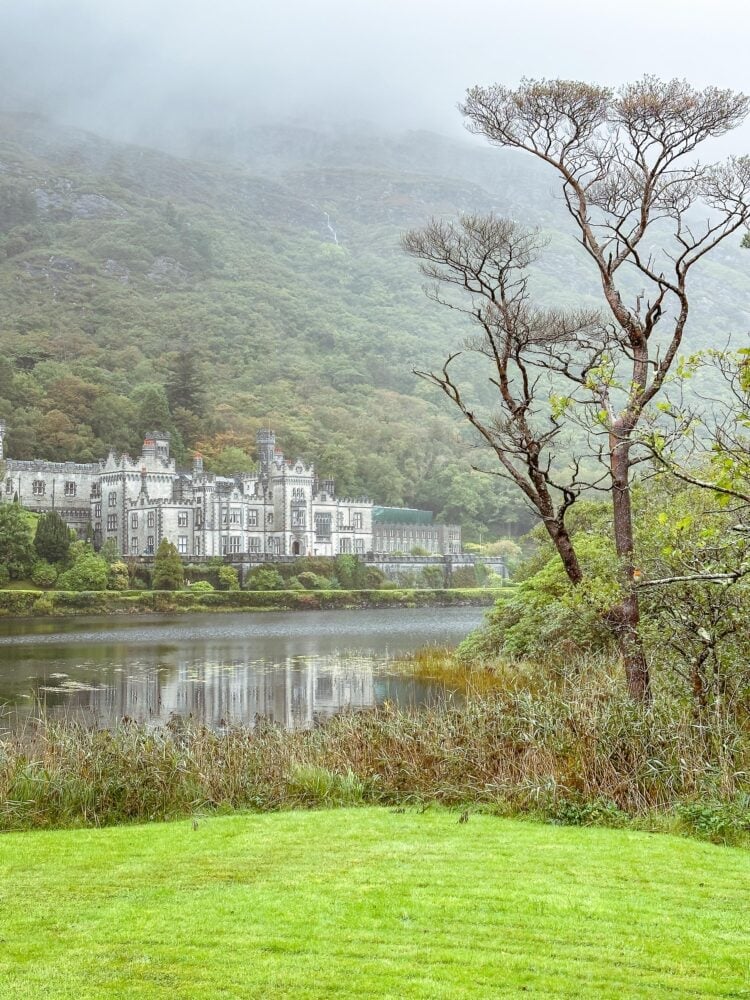 The new Green With Envy tour is also just 7 days long, which is perfect if you want to experience a lot of things but are short on vacation time. Another way Globus saves you time is by getting to the most popular sites before the crowds arrive. I was always so impressed that we arrived in popular places like the Cliffs of Moher and Kylemore Abbey before the crowds.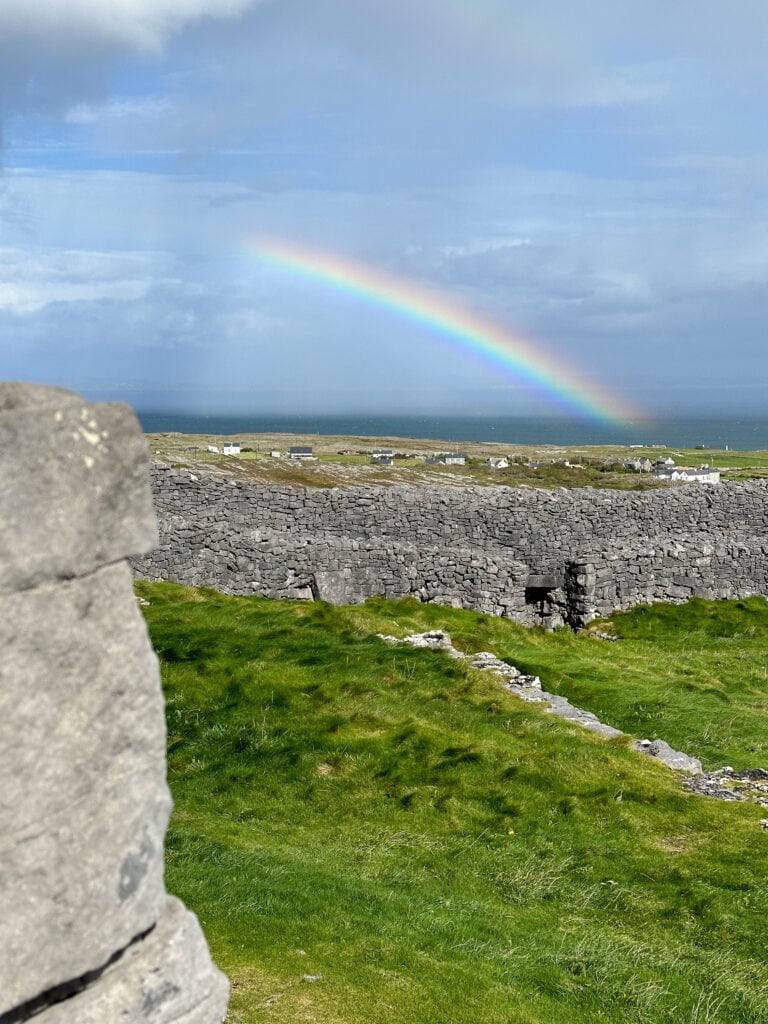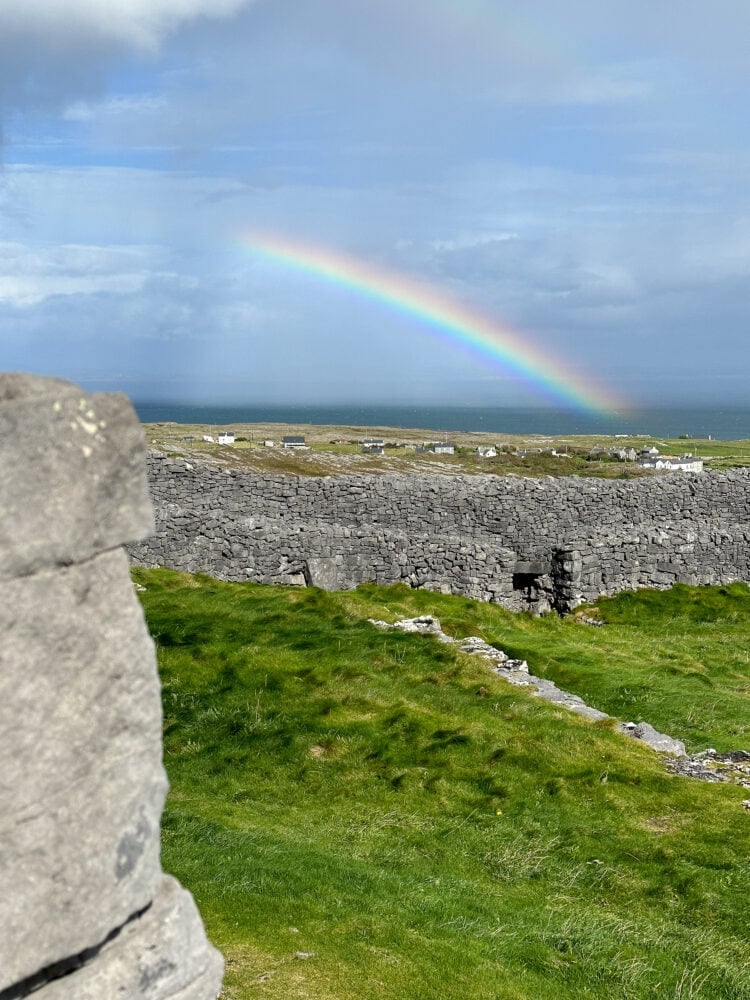 Also, while I hope this doesn't happen to you, it does seem like flight delays are inevitable during travel these days. My flight to Ireland was delayed a whole 24 hours. Imagine the stress of feeling like you're missing your first day of vacation. But Globus gave me such peace of mind, even though I arrived late to the tour, they picked me up and escorted me to meet the group without missing a beat. And after a long day of travel, it's so nice to be greeted at the airport by a friendly face holding a sign with your name and not having to worry about figuring out transportation while jet lagged.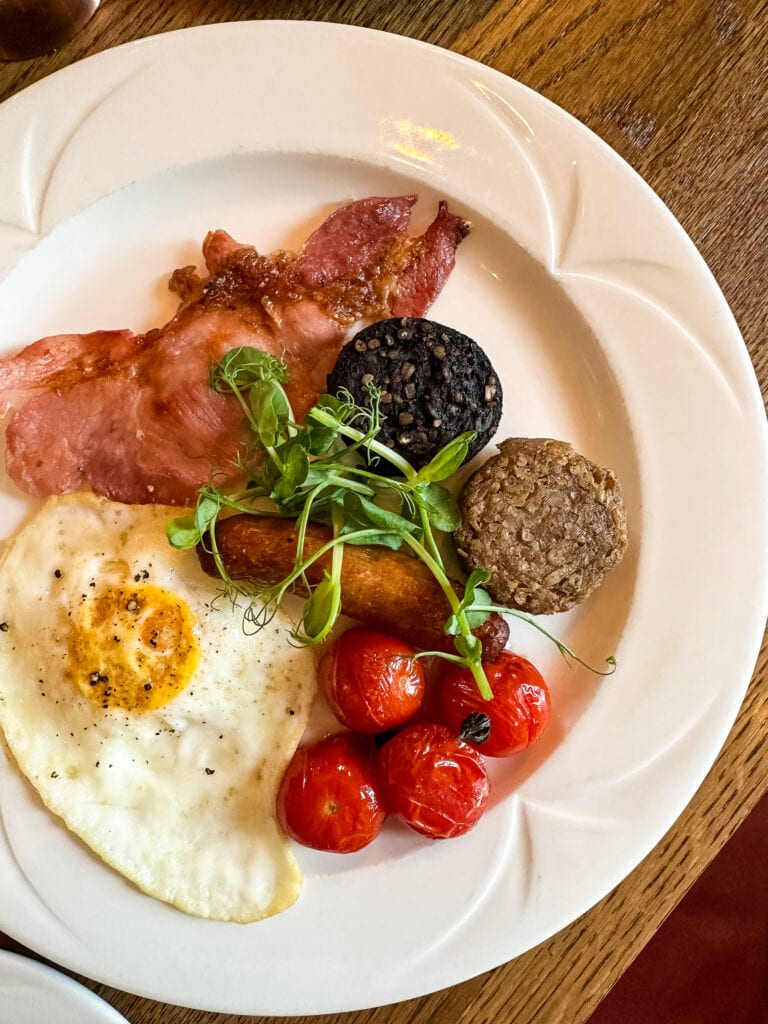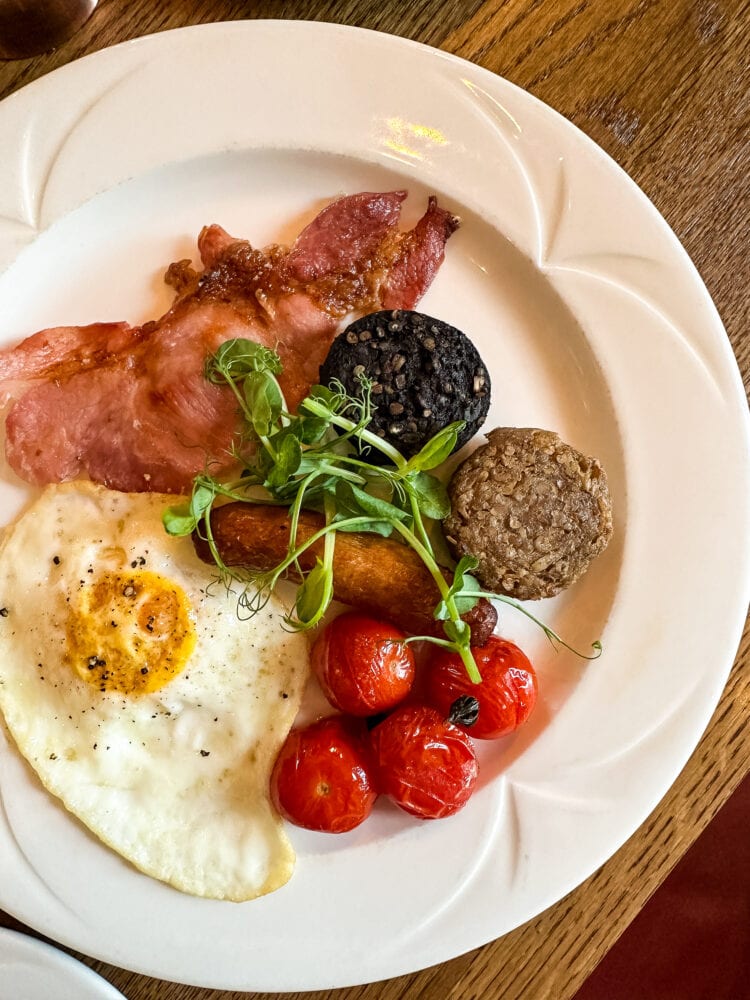 5 – Let Someone Else Do The Driving
There's something to be said about letting someone else do the driving. My husband can certainly relate, because when we travel, usually he's the one behind the wheel concentrating on the road while I take in the scenery.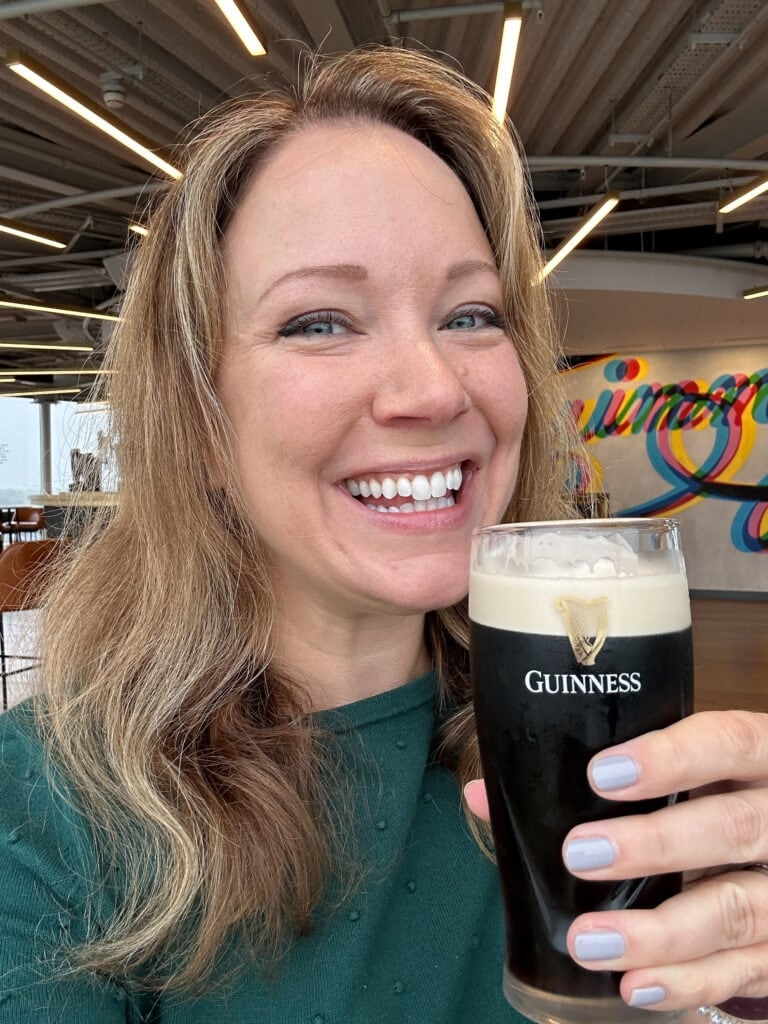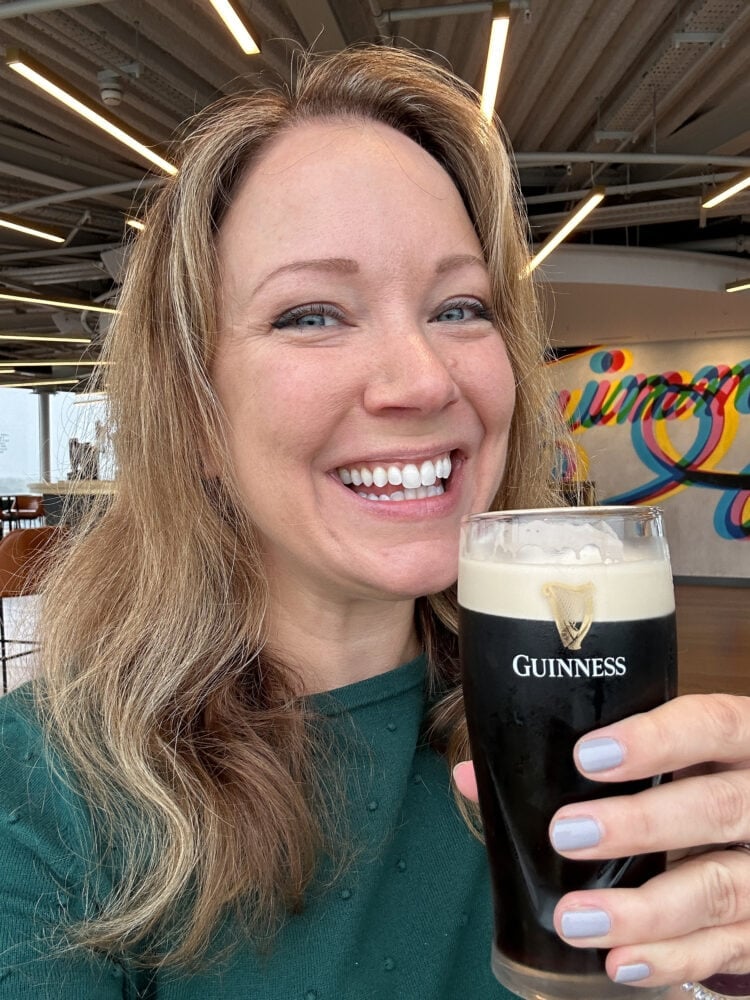 Going on a group tour gives you the opportunity to truly relax. There's no worrying about how to get from location to location, or as is the case in Ireland, driving on the left side of the road. Instead, you can take a nap, read a book, charge up your phone for photos, and marvel at the beauty of the Irish countryside as you drive by.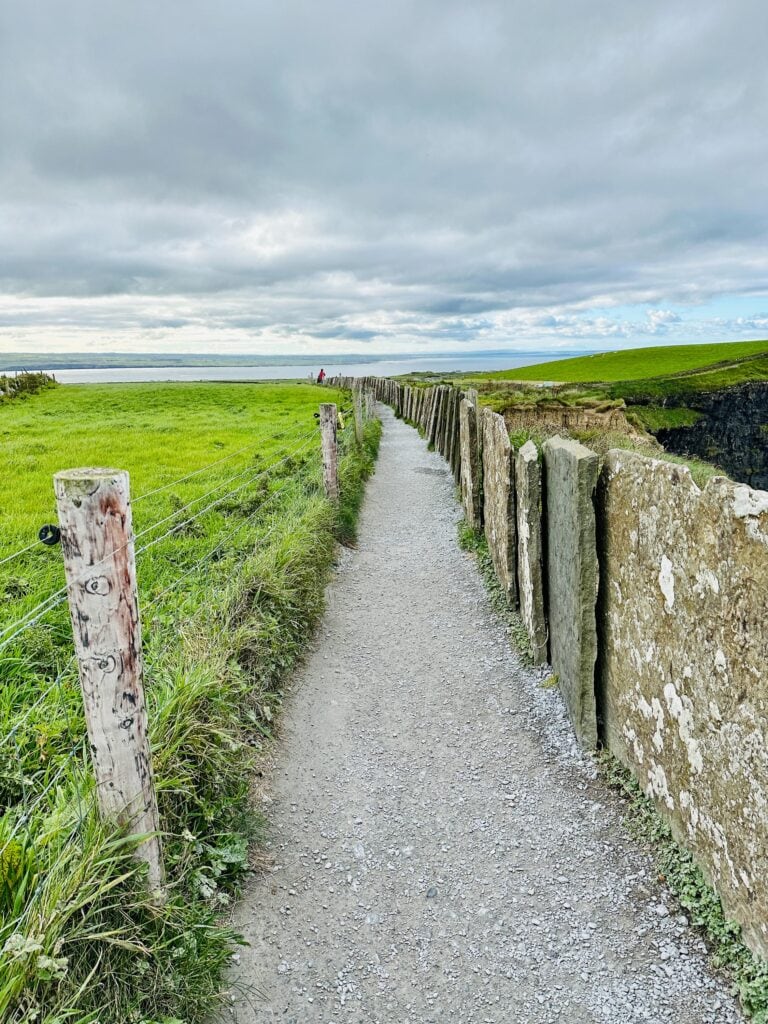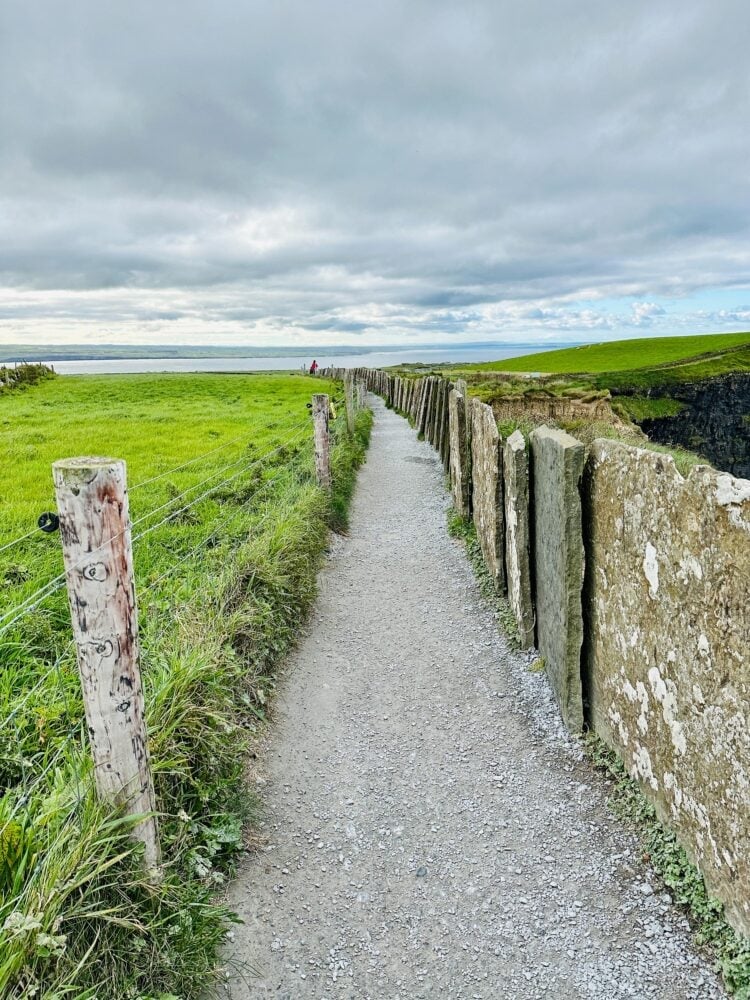 6 – Learn Local Culture and History
Another great thing about group tours is learning about the history and culture of a place through a local guide. There are certain nuances, historical context, and even local lure and jokes that can be learned from a real person rather than just scrolling through Google or reading a guidebook.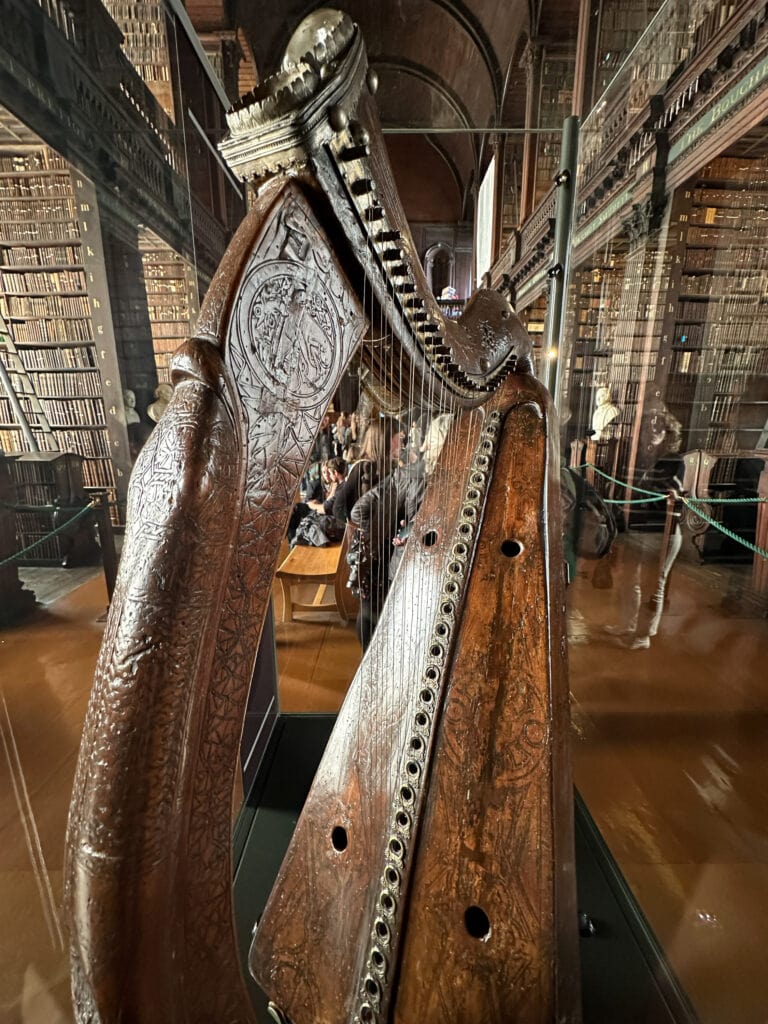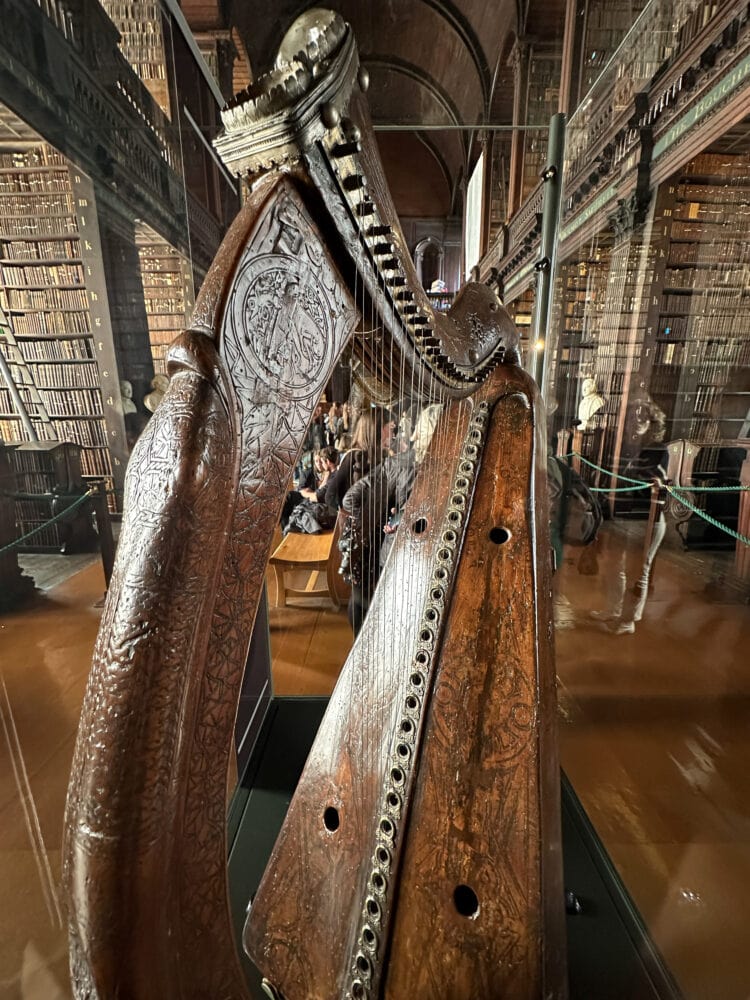 During our drives between cities, our local Globus guide taught us some gaelic greetings and phrases, such as Dia dhuit, which translates to "god be with you." She also had funny stories to share about how this greeting can humorously get carried away in a pub.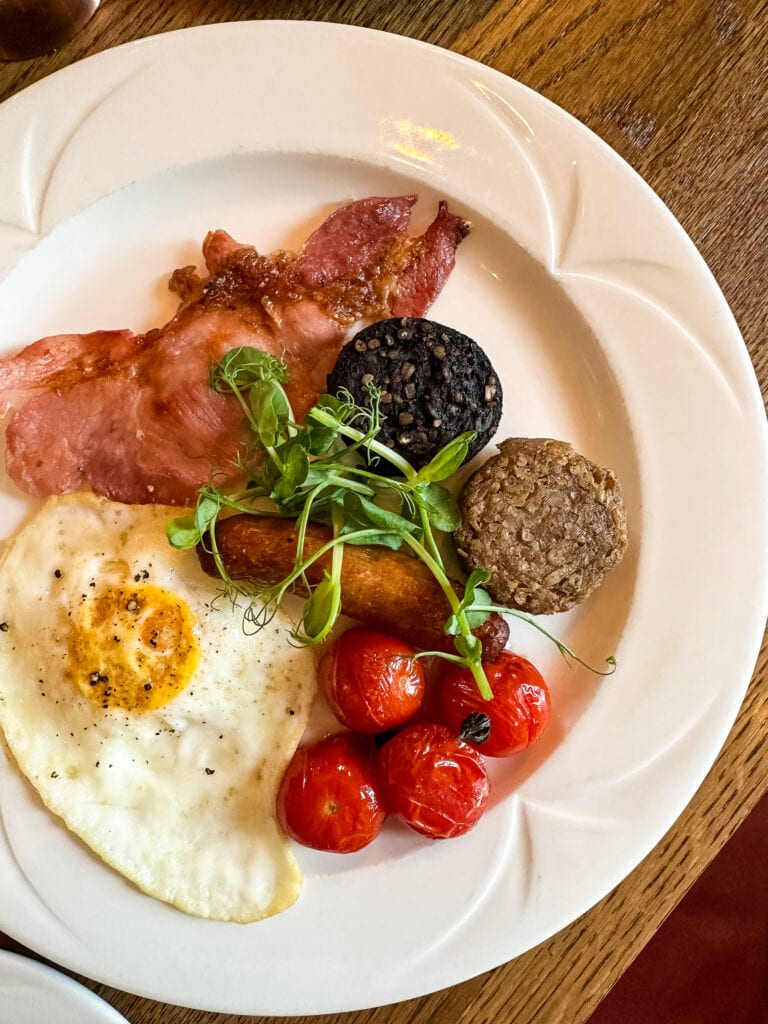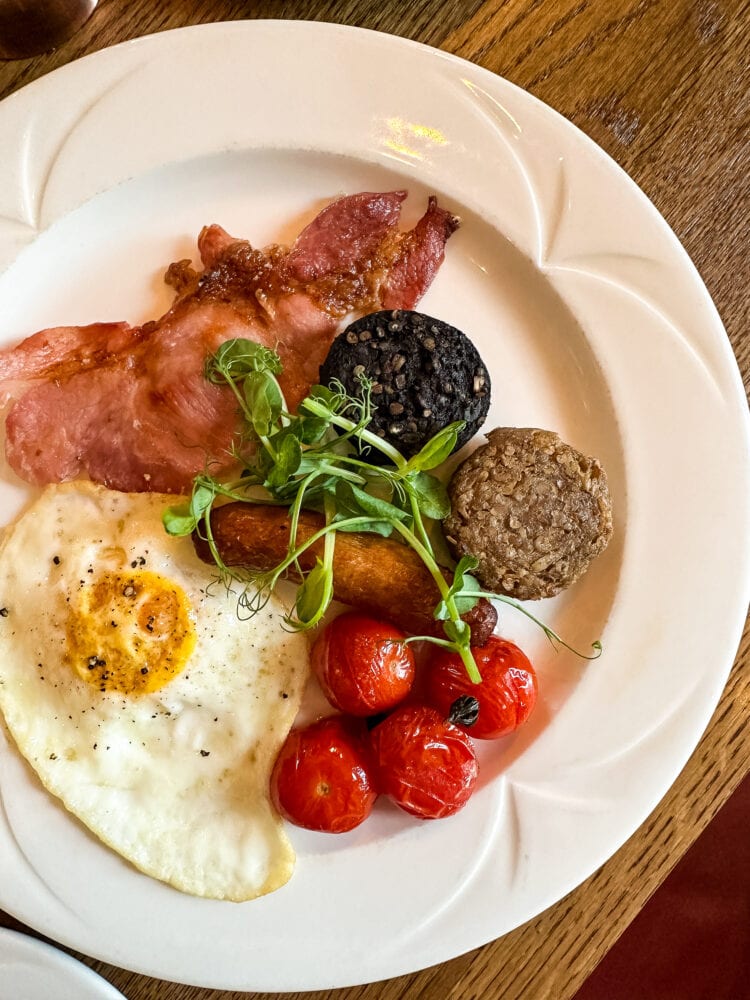 While visiting Galway, we sipped locally brewed beer while sitting in an 800 year old pub (if those stone walls could talk!) And learned more about the famine that drove so many Irish to emigrate to America. It's one thing to read about it, and quite another to hear someone's personal history and stories shared.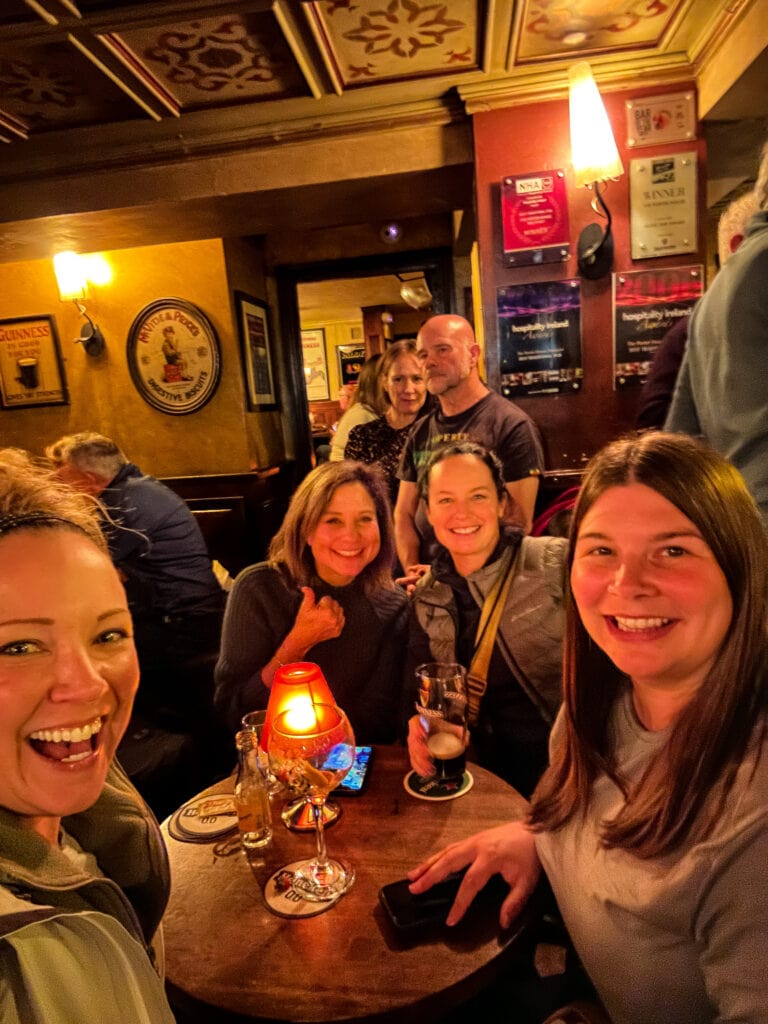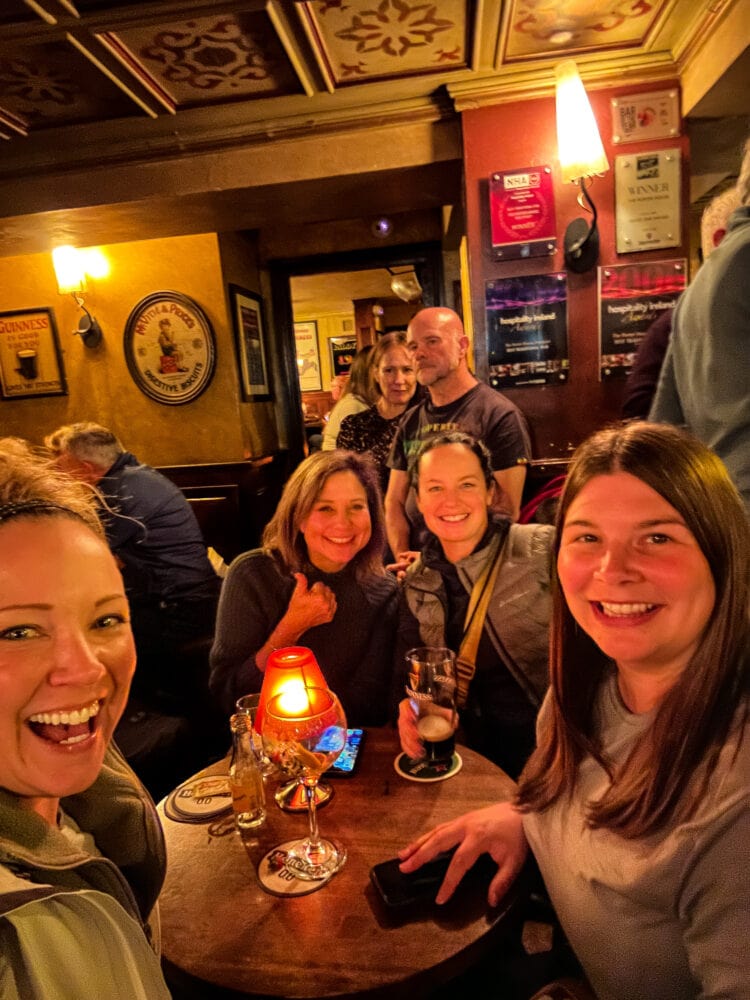 7 – Make New Friends
Whether you're traveling solo, as a couple, or a small group, you're bound to make new friends on a group tour. There's just something about shared travel experiences that make a lasting connection. Maybe it's the memory of conversations had over dinner, stories shared while driving, or a collective inspired moment of awe and wonder when experiencing something new together.