I'm packing this week to head out on the most exquisite summer adventure, traveling to the most famous wine region in the world — Bordeaux! I'll be traveling through the south of France in Aquitaine's vineyards Bordeaux, Saint-Emilion, Sauternes & Grave, and Bergerac. Never has an itinerary sounded more delicious!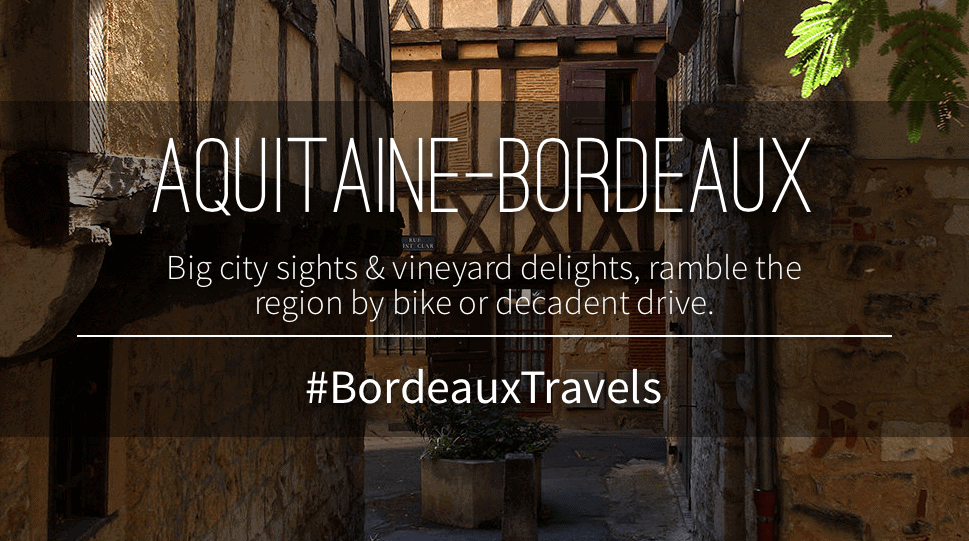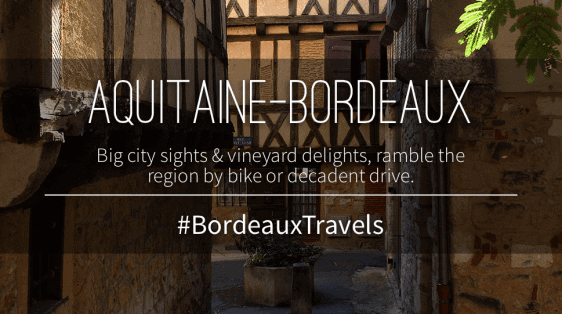 I'm excited to work with the French tourism board as one of their wine ambassadors alongside six other esteemed food and travel writers. We're each covering a different region, from The Loire, to The Rhone, Midi-Pyrenees, Champagne, Cognac, and Dijon. My region — Bordeaux.
Here are some of the highlights from my itinerary. Looking at each one of these websites in anticipation of my journey, it takes my breath away. Rolling green hills of vineyards, castles that look like they're straight out of a fairytale, and some amazing food and wine. Here's a sneak peek:
— Wine tastings in the vineyards of Saint Emilion.
— Dinner and an overnight vineyard stay at La Petite Madeleine
— Visiting a macaron factory!
— Cycling tour through vineyards and visiting Chateau de Monbazillac and Chateau de Bridoire. The French call these Chateau. I call them fairytale castles. 😉
— Dinner at L'Imparfait
— A visit to Chateau Chantegrive and dinner at a Michelin star restaurant, Hotel Restaurant Claude Darroze
— A visit to Graves and Sauternes
— A visit to Chateau de Rayne Vigneau (classified growth, Sauternes AOC), and a unique aperitif while perched in a tree.
— Road trip through Bordeaux's wine region in a 2CV French vintage car!
— Wine tastings at Chateau Leognan
— Sipping wine at Bordeaux's best wine bars along the "Urban Wine Trail."
You can follow all of our travels by scrolling through the photos and stories shared with the hashtag #FranceWineTravels. Here's a tip, this is one social story you'll probably want to read with a glass of wine in hand, so go to your favorite wine shop and pick up their best bottle of French wine to sip while following along our hashtag #France
WineTravels
If you want to see what I'm up to in Bordeaux, just look for the hashtag #BordeauxTravels on Instagram and Twitter, or you can follow me directly at @TravelBlggr.
My trip to France is sponsored by the French Tourism Board. However, all thoughts and words are entirely my own and The Travel Bite retains full editorial control. Thank you for supporting our sponsors that help us continue to bring you new and exciting culinary travel information.