From bustling city life full of history and exciting events, to rolling green highlands dotted with castles and picturesque country drives perfect for leisurely road trips — there's plenty to see in Scotland.
What's even better is that it's easy to navigate and small enough that you can easily see a lot in to a single vacation. So, if you're wondering where to stay in Scotland, and what to do, here are four boutique hotels I tried and loved.
Where To Stay In Scotland
You'll recognize this luxurious hotel by it's iconic clocktower seen along Edinburgh's skyline. The Balmoral was built in the early 1900s as a railway hotel and its vintage charm and elegance remains alongside all the modern renovations that have made it comfortable for today's traveler.
The Balmoral sits right in between old town and new town, making it the perfect location to be walking distance to just about everything you'd want to see. While staying here, I went for a walk up to Calton Hill, Holyrood Palace, and even up around the dormant volcano in Holyrood Park for a great view of Edinburgh. I had no idea you could experience so much of the countryside without really even leaving the city.
I loved everything about staying here — the spacious rooms, tall ceilings, luxurious white marble baths with vintage pics of legendary Scotsman Sean Connery, and epic views of Edinburgh Castle. I had my first taste of haggis in their restaurant, which spoiled me because it was quite a "fancy" haggis. It reminded me of a savory and comforting shepherd's pie and it's a must-try when visiting Scotland.
The Balmoral Hotel

Location: Edinburgh
Just across a bridge from The Balmoral is The Scotsman Hotel, another fabulous choice for places to stay in Edinburgh. The building used to be the offices for the Scotsman Newspaper, for which the hotel is named, and the suites will definitely inspire your inner writer.
The decor at The Scotsman is rich and warm, with wood panneling accents and plenty of traditional Scottish style that has some modern touches. If you're feeling up for a splurge, the Penthouse is absolutely magnificent. I didn't stay in this suite, but I did get a tour and I have to say it will make you feel like you've stepped into a fairytale with its spiral staircases and outdoor rooftop terrace.
The Scotsman Hotel

Location: Edinburgh

Website: Thescotsmanhotel.co.uk/the-scotsman-hotel

Video Review: Hotels Unstaged: The Scotsman
This Victorian mansion is small and intimate with 16 suites, and along with its chapel and billiard's room, Cromlix House made me feel like a royal visiting family in the countryside. It's been completely renovated by it's new owner, Scottish tennis superstar Andy Murray, and he's added lots of luxurious upgrades while also keeping its historical charm.
Surrounding the house is a lush green garden framed by a forest, which made it perfect for getting into the country spirit of things and taking a falconry lesson — one of the highlights of my stay.
There's a modern side to Cromlix House too, and it's the Gatsby-like bar with soft blue walls and delicately painted designs in shining gold. It was my favorite room in the house. The menu was just as delightful as the decor, with whisky cocktails and local gins, including a lovely one distilled with heather and rose.
The bar opens up to their restaurant, Chex Roux, which offers sophisticated Scottish cuisine in a large glass atrium that lets in the natural light and views of the surrounding gardens. In the center of the restaurant, there's an open kitchen so you can see all the action and watch their award-winning chefs prepare your meal.
Another reason I loved this country stay is that it was also very close to the city of Stirling, a medieval town with a large castle in the center and plenty of historic sites to explore. The castle was home to Mary, Queen of Scots, and the surrounding hills and Sterling Bridge is where the legendary William Wallace led important battles. It's a great place to spend the day sightseeing before retreating back to the relaxing countryside.
One extra tip I'll give you about Cromlix House, order the whisky oatmeal to your room for breakfast. I found the whisky added a bit of heated spice that really warmed me up and kept me going for almost a full day. I know it sounds strange to have a dram with your morning cereal, but when in Scotland …
The Cromlix House Hotel

Location: Perthshire

Website: Cromlix.com
Cameron House At Loch Lomond
Further out into the country, and about two hour scenic drive from Edinburgh, is Loch Lomond. It's a pristine 24 mile-long lake dotted with islands, one of which is even known for having wallabies!
Along the shores of Loch Lomond is Cameron House, a larger boutique hotel that's baronial mansion style left me feeling I was on the set of a movie. The grounds are so large, and there's so much to do, that I was chauffeured around the property in an Audi like a modern-day Lady Crawly.
When it comes to a countryside escape, there was certainly plenty to do here (or simply relax and not do a thing). I went for long walks along the lake, relaxed with an evening massage at their spa, enjoyed a leisurely afternoon of high tea, and even went on a champagne cruise around the lake aboard a private yacht.
After a two night stay here, I felt like a million bucks.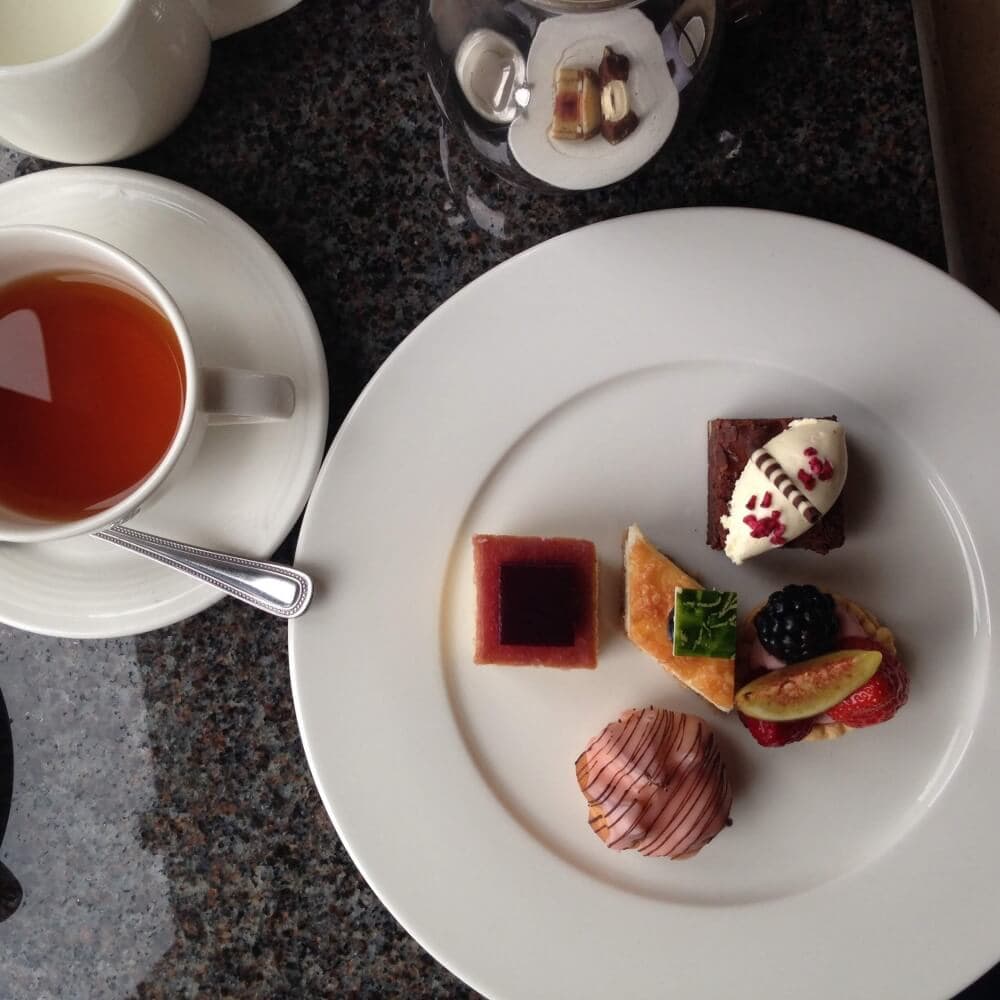 Cameron House On Loch Lomond

Location: Loch Lomond

Website: Qhotels.co.uk/cameron-house

Video Review: Hotels Unstaged: Cameron House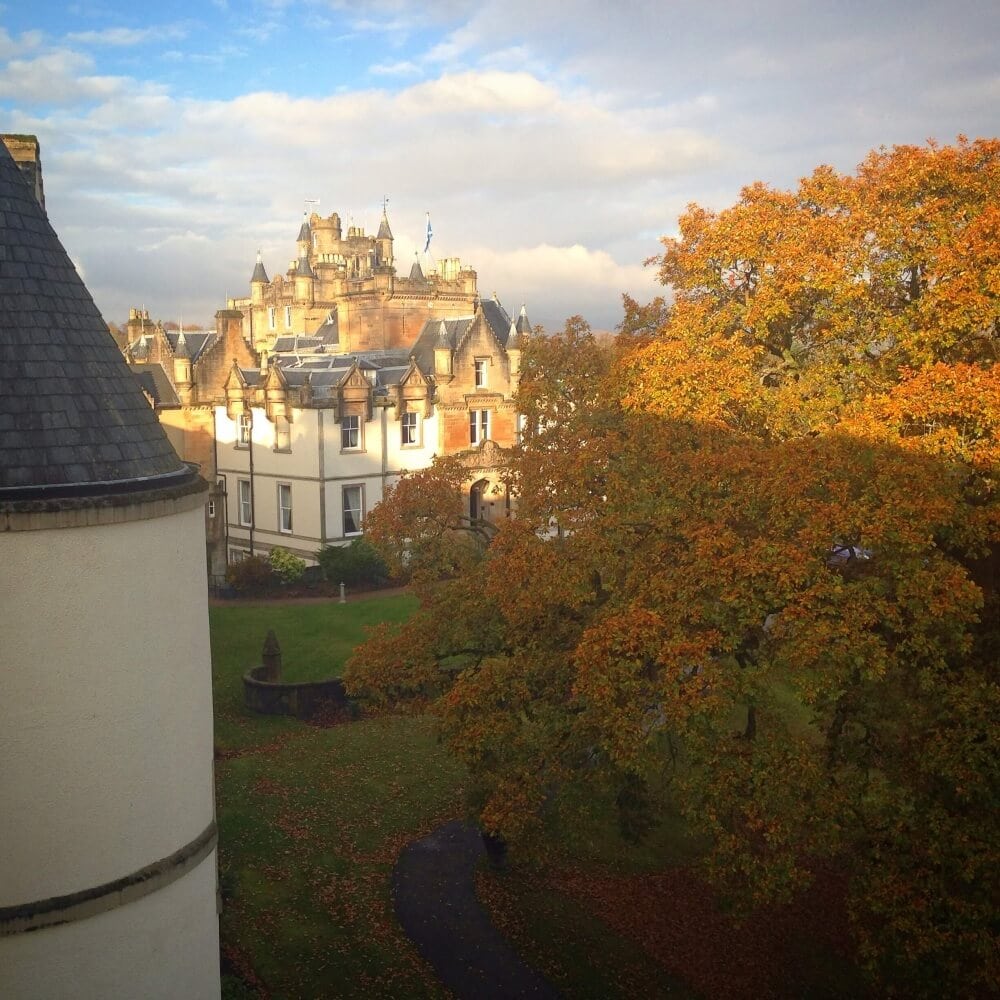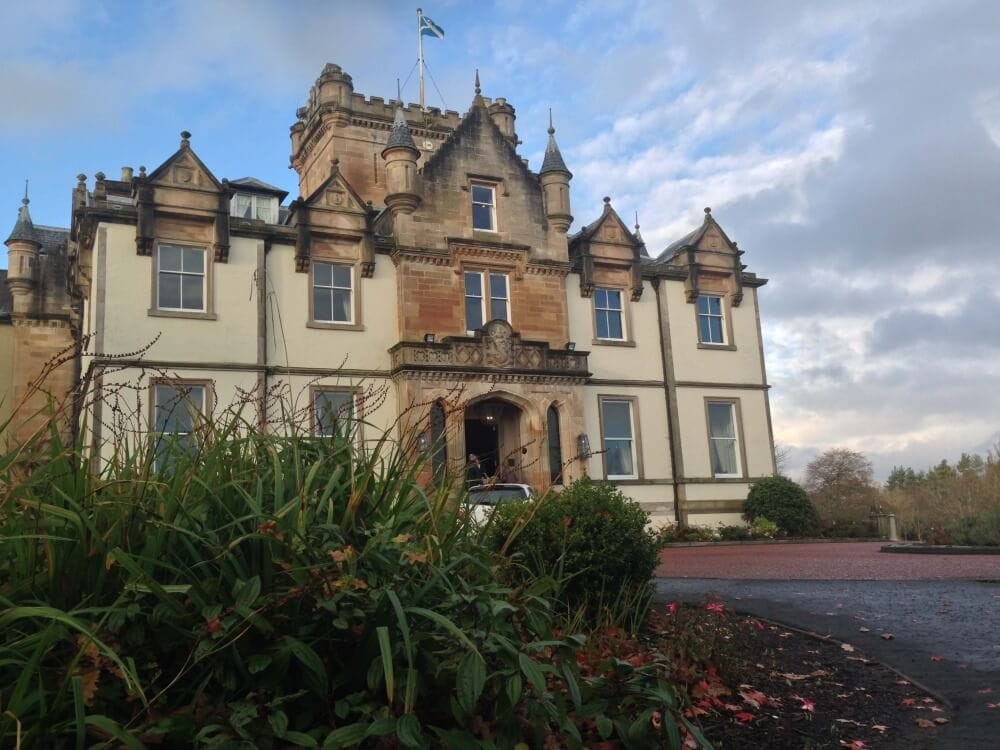 If you'd like to visit all of these wonderful places and see my exact itinerary, explore the Luxury & Culture itinerary at Countryside.visitbritain.com.
This post was created as part of my collaboration with Visit Britain. As always, all of the opinions, thoughts, and enthusiasm for travel and food are entirely my own.
Want to save these ideas for your trip? Pin it!