What do you do when your travel plans unexpectedly change and you have 48 hours in Winnipeg? Eat amazing food, then zen out with spa time and yoga, that's what! As you probably well know, travel doesn't always go as planned. So, when bad weather and flight cancellations happen, making the best of the situation turns into its own adventure.
The Storm Of The Century
I originally flew up to Winnipeg for an overnight stop on the way to one of the most epic dining experiences in the world, RAW Churchill, an exclusive dinner on the tundra in clear tent underneath the northern lights. Incredible, right?
I was so honored to be included among small select group of media invited to this once-in-a-lifetime event, but unfortunately mother nature had different plans for us. A blizzard rolled in, the event was cancelled, and we got stuck in Winnipeg — which turned out to be way more fun than I expected, especially after anticipating dog sled rides and northern lights. Here's how we spent 48 hours in Winnipeg…
48 Hours In Winnipeg – Day 1
Breakfast At Clementine Cafe
When you've just been told you probably won't experience the northern lights, the most perfect thing to sip is a cappuccino with maple whiskey to lift your spirits. Amiright? The newly opened Clementine Cafe had just the right kind of cozy atmosphere, intriguing menu, and whiskey laced coffee to comfort us on a cold morning.
Clementine Cafe's specialty is breakfast with globally influenced flavors, like chorizo verde tostada, Turkish eggs, and yogurt pannacotta. Everything is made from scratch, including the baked goods and beverages — things like house made hibiscus lavender soda and lychee rosewater mimosas. Yum!
Spa Time At The Fort Garry Hotel
After breakfast, we checked out of The Grand near the airport and moved downtown to the historic Fort Garry Hotel for a little luxuriating as we hid inside from the winter weather.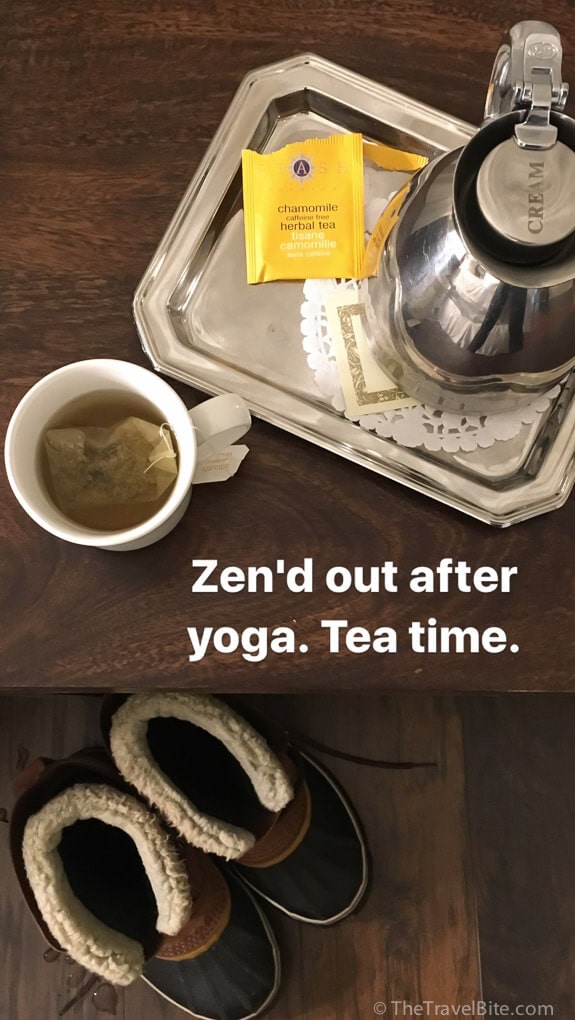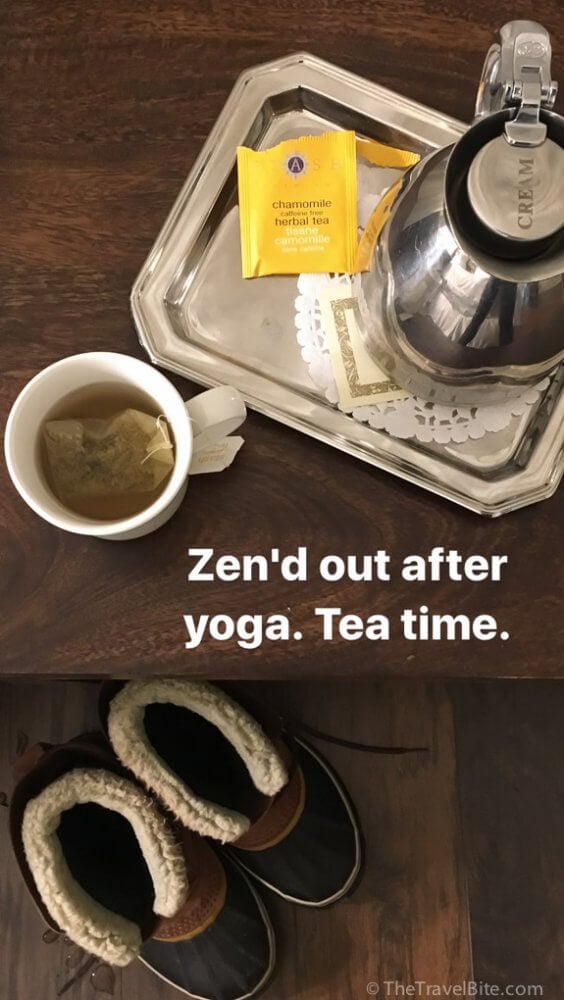 We had a group spa appointment at The Fort Garry's Ten Spa for a Warm Mud Party Hamam Ritual. I confess, it was my first ever hamam experience and I was a little unsure about getting down and dirty with a group of media I just met. But after sipping tea, snacking on Turkish delight, and spending the afternoon in the warm hamam with a full body mud mask – I've never felt more relaxed … and so CLEAN! I totally get the Turkish bath experience now. I'm hooked.
Dinner At Máquè
Pronounced, "ma-kay," this trendy new restaurant takes Asian fusion to a new level, combining Korean, Chinese, Japanese, and Vietnamese ingredients into small shareable plates served tapas-style. Though modern and trendy, Máquè still had a cozy, welcoming vibe.
We grabbed a few seats at the bar, a perfect spot for watching the chefs turn out the finishing touches on artful dishes from a tiny kitchen, and ordered a bottle of wine and a parade of delicious dishes to share.
48 Hours In Winnipeg – Day 2
After a hearty breakfast of oats with saskatoon berries and pepitas at The Fort Garry, I went for a walk to the Canadian Human Rights Museum. For this Floridian, there was some novelty in feeling what 5 degrees Fahrenheit is like. How does the saying go, there's no such thing as bad weather, just being dressed bad for it?  Even though we missed the Frontier's North Tour, I was still happy to get a little use out of my snow boots and borrowed parka.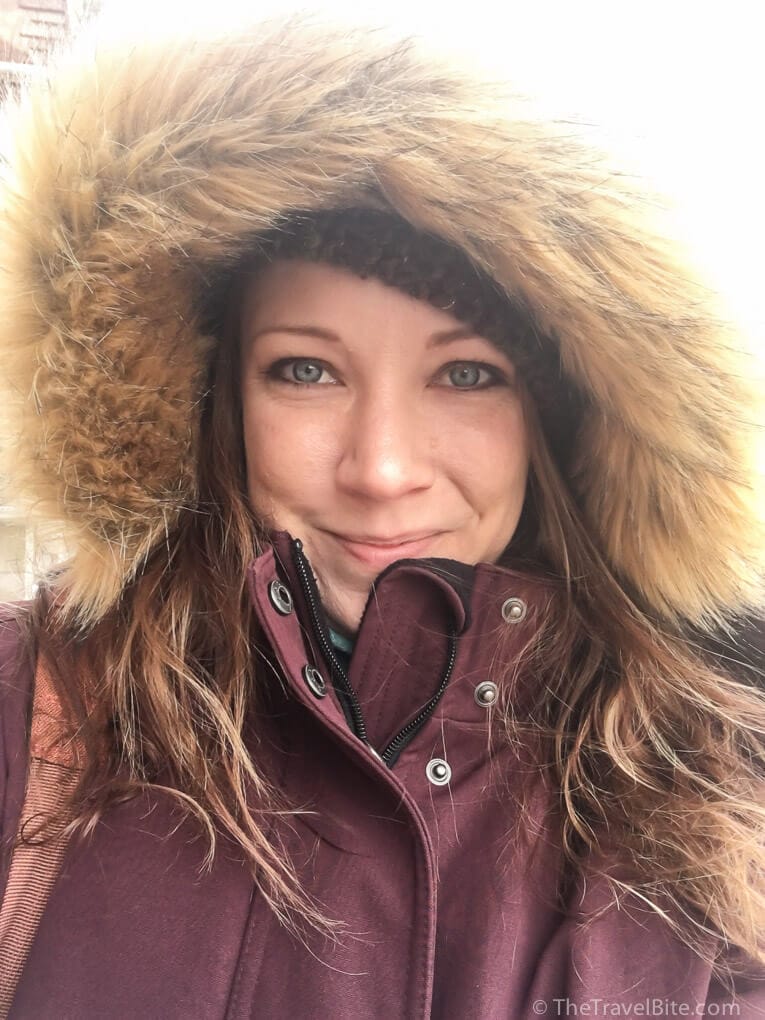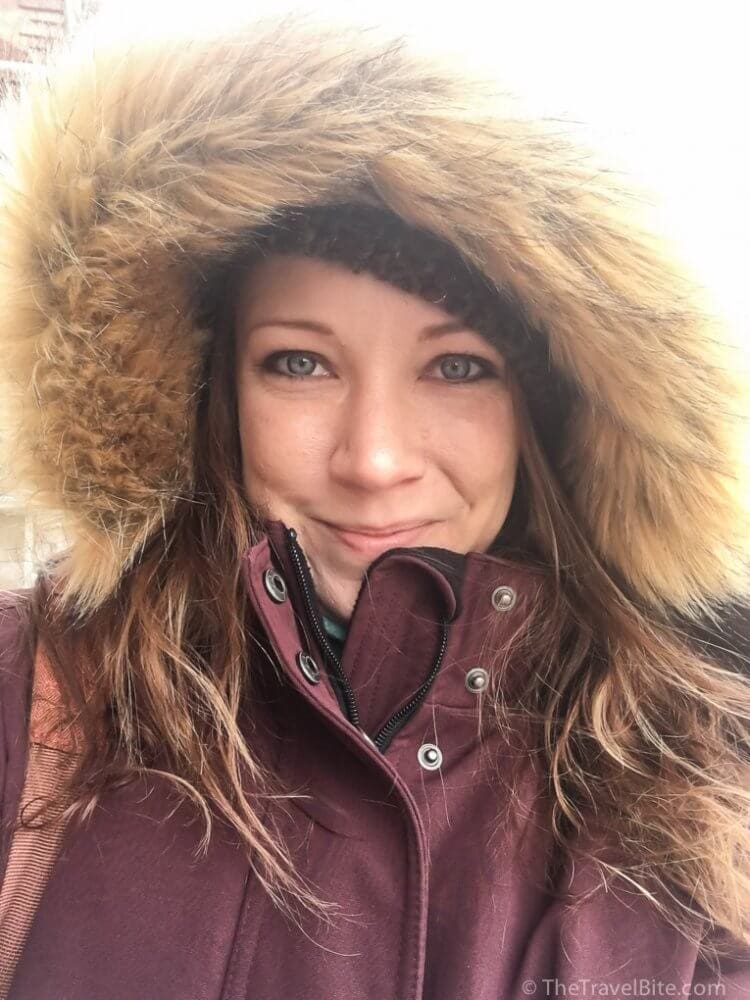 Canadian Human Rights Museum
With everything going on in the world today, visiting the Canadian Human Rights Museum is a humbling experience, and a must-do for anyone visiting Winnipeg. According to their site, it's the "first museum in the world dedicated to the evolution, celebration, and future of human rights."  
That description doesn't quite let you know what to expect, but I found each gallery to be thought provoking, presenting tough-to-digest information in a new and inspiring way.  It left me hopeful to see how far we've come, and yet daunted to see how much there is left to do work on.
Lunch At Feast Cafe Bistro
There are only a handful of First Nations restaurants in Canada, so it was a real treat to visit Feast Cafe Bistro for lunch. The owner, Christa Guenther, a member of Peguis First Nation, creates modern dishes that people are familiar with and incorporates indigenous flavors and ingredients.
I loved sitting down and getting to know Christa over lunch, learning about how she wanted to create a sense of community with Feast by offering a humble affordable menu to make it accessible to everyone. It was important to Christa to also incorporate indiginous traditions in the restaurant, such as sourcing ingredients as local as possible and using cooking processes that reduce waste, so theres's lots of stewing and using each part of every ingredient. While making bone broths and recycling might sound on trend, it has always been a meaningful part of First Nations traditions.
To go along with our wellness spa-themed trip, I started with a saskatoon smoothie, made in-house with Manitoba saskatoon berries, a type of prairie berry that is similar to blueberries but with a nuttier flavor.
But after that, I couldn't resist the other home style comfort food goodies on the menu, like tacos and pizza made with bison, bannock (a type of fried bread), and wild smoked salmon.
A Gigantic Multi-Story Yoga Playground
My normal fitness routine includes running and yoga, and while I missed the indoor running track at The Fort Garry, I made sure to take advantage of their complimentary yoga class pass at Yoga Public. This is like a multi-story gym specifically for yoga classes is just down the street from The Fort Garry.
Yoga Public offers everything from traditional Ashtanga, to Vinyasa Flow, and even more creative classes like floating meditation in a hammock and Thai Yin Yogassage. The evening before an early morning flight, I enjoyed dropping in to one of their relaxing restorative practices for some deep stretching.
So, our outdoor adventure turned into an unexpected few days of food and wellness, and for that, I'm thankful.
Tip: If you're planning a trip up to see the northern lights, add some buffer days to the beginning and end of your trip to account for unpredictable weather. There happened to be an unsually bad storm when we traveled there, but even when the weather is good, you still might have a few overcast days that will block your view of the aurora. Whenever your sightseeing is dependent on weather, it's a good idea to have some flexibility.
Mention Of Thanks:  I feel like I need to give an extra shout out to The Grand for their hospitality. They were so accommodating when our flights were canceled, extending our check-out time and then storing our luggage and cold weather gear for us as we made new plans. That's not typical of airport hotels.
Also, thank you to Travel Manitoba and Frontiers North for the invitation to RAW Churchill, and for being so quickly accommodating when the weather changed our plans.
Want to save this itinerary for your trip to Winnipeg? Pin it!