When it comes to travel, we're always trying to get ahead of the trends (and the crowds!), so when I was asked to visit Greenville, South Carolina, on an assignment to scope out their foodie scene and take photographs for an advertorial, my curiosity was piqued. I had never been to Greenville before and hadn't really thought of it as a foodie destination. Not only did I find amazing restaurants and fantastic coffee, but the downtown area was a photographer's dream!  You can take a peek at the advertorial in Food and Wine magazine's September issue, and Travel+ Leisure's October issue! But since I could only place a limited number of photos on a print page, I just had to share more pics here!
7 Reasons Foodies Need To Visit Greenville NOW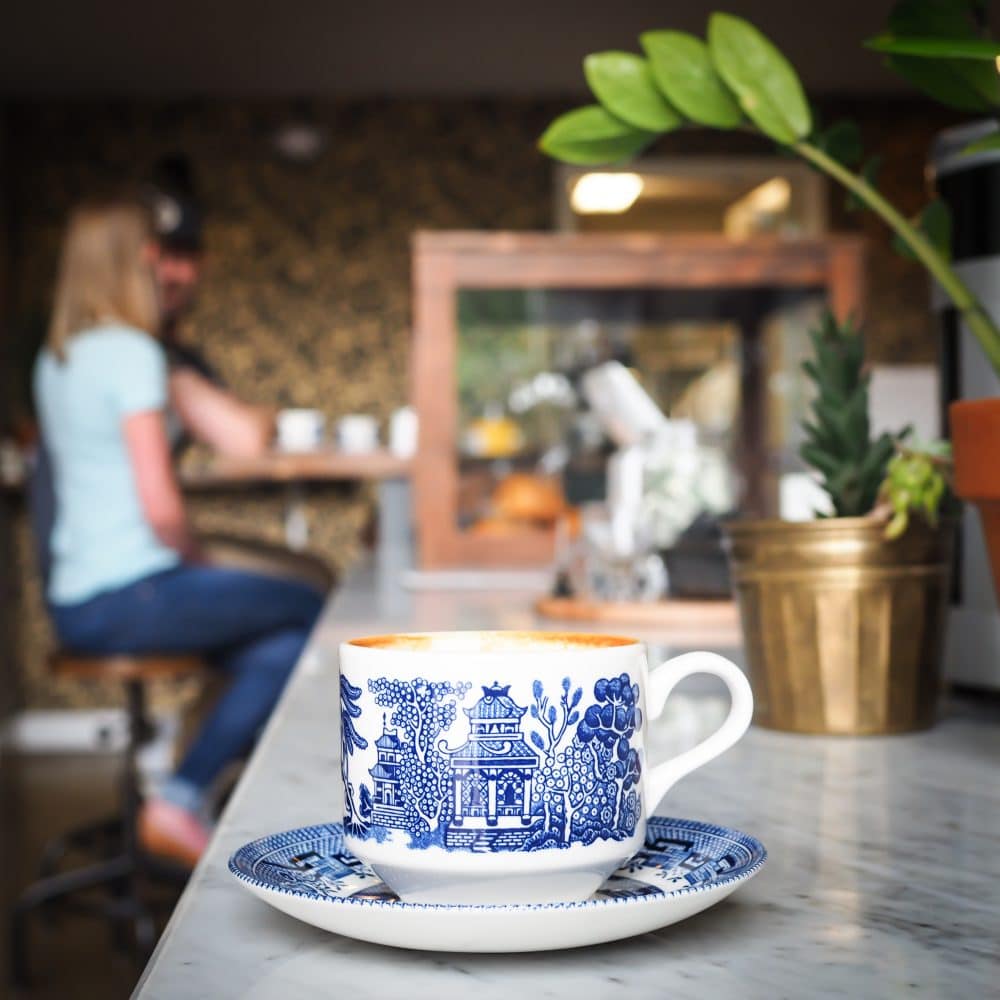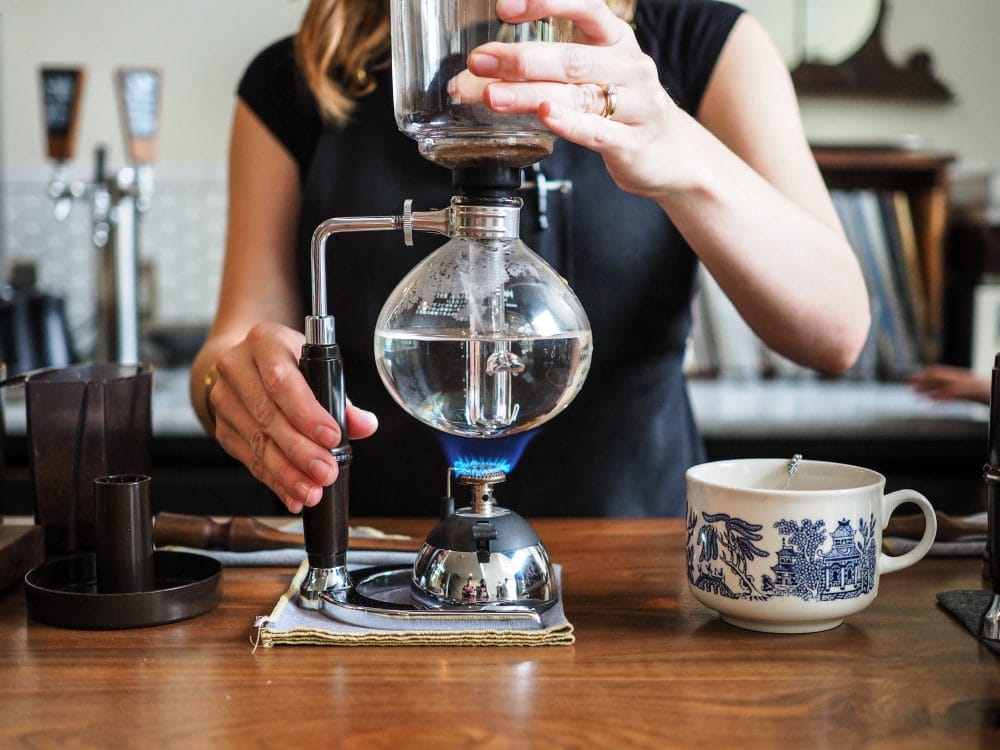 1 – Craft Coffee To-Die-For
Three words — Raspberry Tres Leches Cappuccino. Okay. That was four words. But you get the point. Downtown Greenville's Methodical Coffee totally geeks out over finding local roasters and coffees of sustainable origin. They make a damn good cappucino and will even add a seasonal twist, like the summertime inspired one I mentioned above. If you have time, order a flavorful siphon coffee and enjoy the show.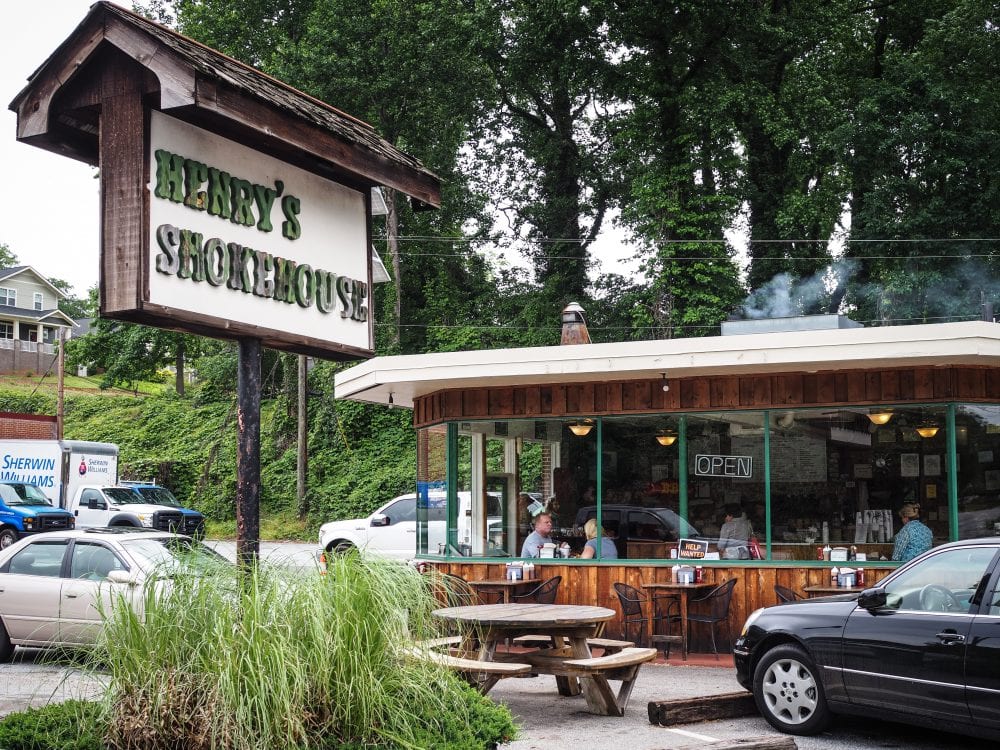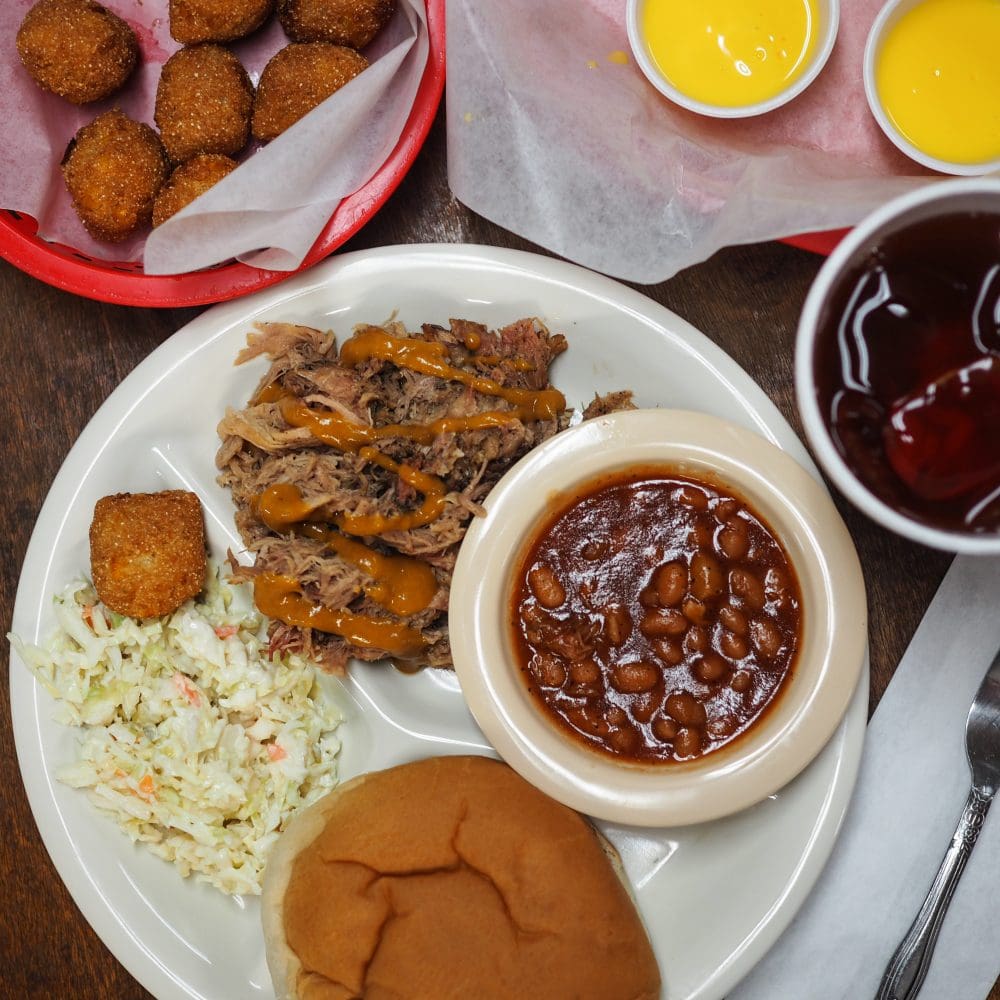 2 – A BBQ Trail That'll Make You Drool
Driving through the Carolinas, you'll notice quite a few BBQ shacks with the smoke stacks billowing with flavor. There's even a "100 Mile BBQ" list that tests out all the BBQ spots worth driving a 100 miles for. You'll try 2 of those spots on the Greenville BBQ Trail Tour and get a taste of the different regional sauces as well as an insider's look into the history of barbecue. Just be sure to arrive hungry! Instead of small bites to try, they give full-sized meal portions on this tour!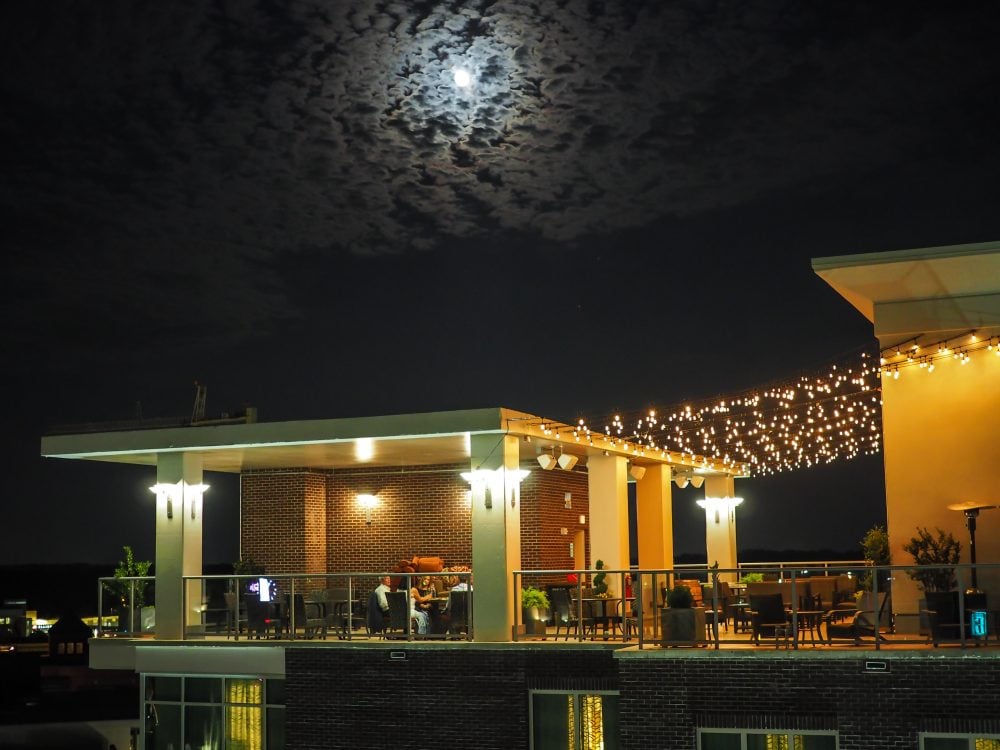 3 – Chill Evenings At A Swanky Speakeasy Or Rooftop Bar 
I enjoyed the most memorable night with friends over good conversation, great music, and craft cocktails at Vault and Vator.  Named after the bank vault and vintage elevator that still inhabit the building, there's definitely a cozy and secretive speakeasy vibe here where Greenville's most creative bartenders mix up artful craft cocktails that you'll love lingering over.   
When the weather is nice, you can also head on over to Up On The Roof and sip cocktails with a view of town.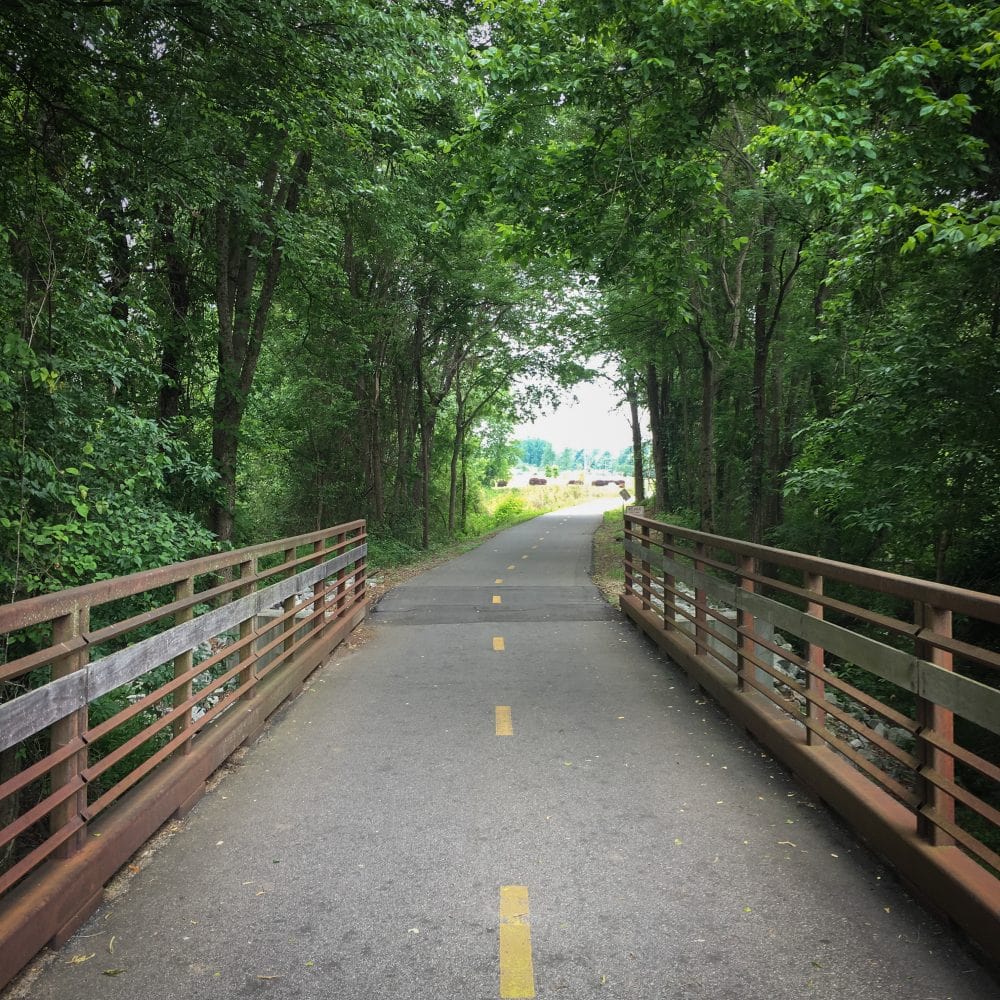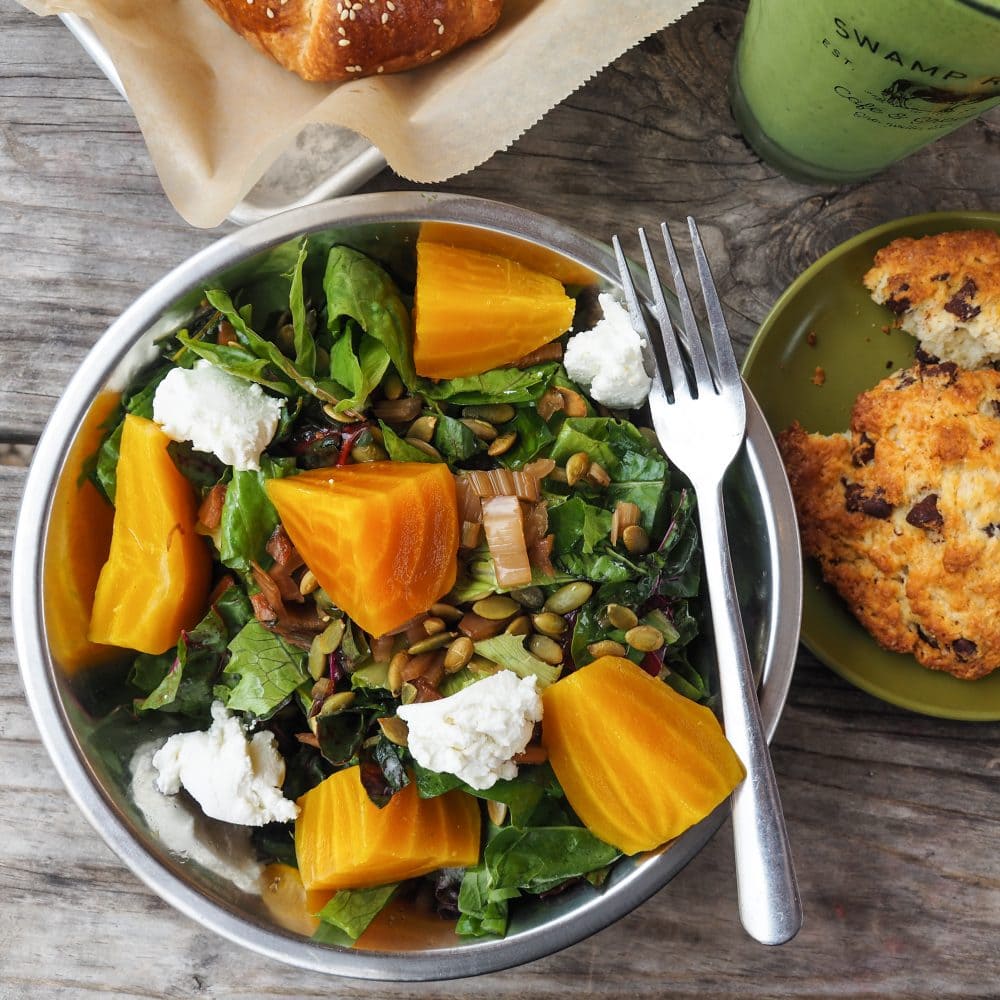 4 – Urban Bike Trails With Delicious Destinations
The Swamp Rabbit Trail runs right through downtown and extends 21 miles through neighborhoods and farms. It's been named #1 America's Best Urban Bike Paths by Fodor's Travel and the #3 Best Urban Trail by USA Today 10Best! You can rent bikes downtown from Reedy Rides and pedal up to the Swamp Rabbit Cafe & Grocer for an amazing lunch! With an in-house bakery offering all kinds of treats, and fresh produce from local farms, I had to balance out a salad and green smoothie with a chocolate chip scone. It's also a great place to pick up locally made souvenirs too, like Carolina grits, local cheeses, and handmade soaps.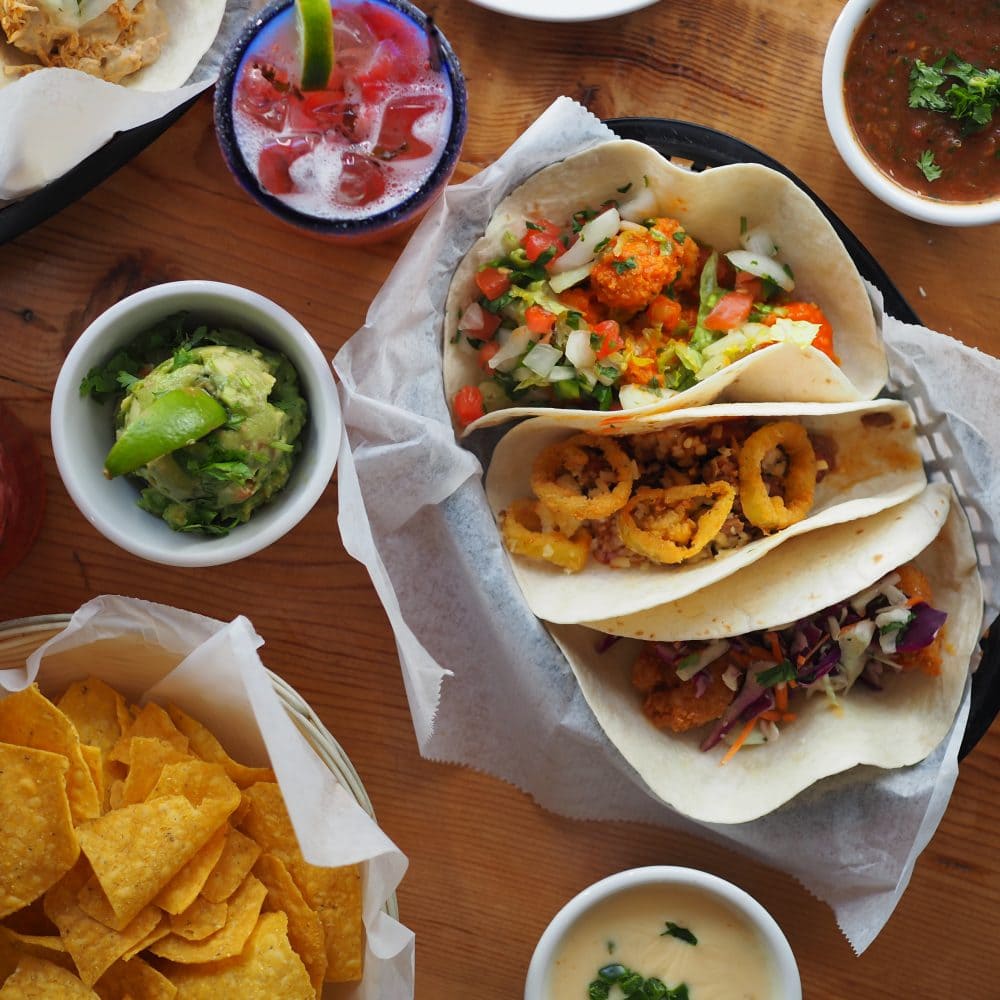 5 – Legit Locavore Scene
I know. I know. Farm-to-table seems to be an overused marketing cliche, which is why I try and only use the term if it is legit. In nearly every restaurant I visited, there were references to locally sourced foods. I mentioned the Swamp Rabbit Cafe above, a community leader in local foods and grocery items. There's also Southern Pressed Juicery, South Carolina's first 100% organic, plant-based cold pressed juicery and restaurant. And Cantina 76 mixing up imaginative tacos and other Mexican fare with S.C. produce. Then there's dinner downtown with a view at Jianna where you can watch them make fresh handmade pasta right in the middle of the restaurant. And The Anchorage has a two-story mural dedicated to food that not-so-subtly hints to the kind of carefully curated meals they offer inside. Everywhere you go there's a delicious locally inspired menu.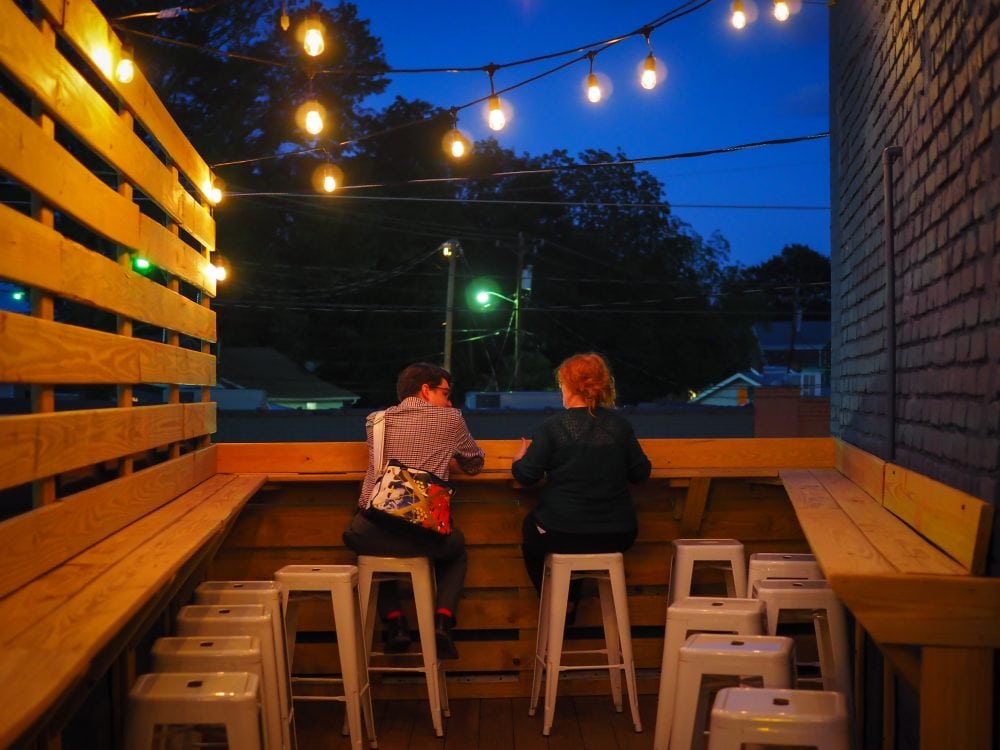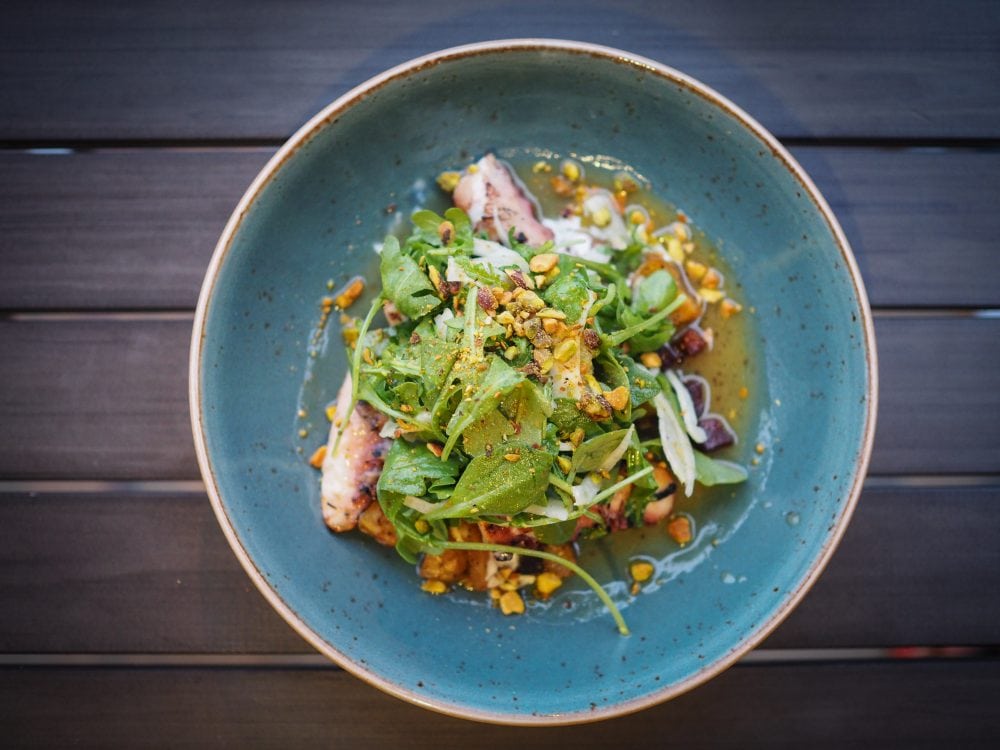 6 – Their Waterfalls Are Magical
While visiting Greenville, I'd start each morning with a coffee to-go at Methodical and a walk to Falls Park where I could start the day to the soothing sounds of nature. Even though I love food, this is probably my favorite part about Greenville.  There's a spectacular suspension cable bridge that curves over the waterfall and leads to foot trails around the park.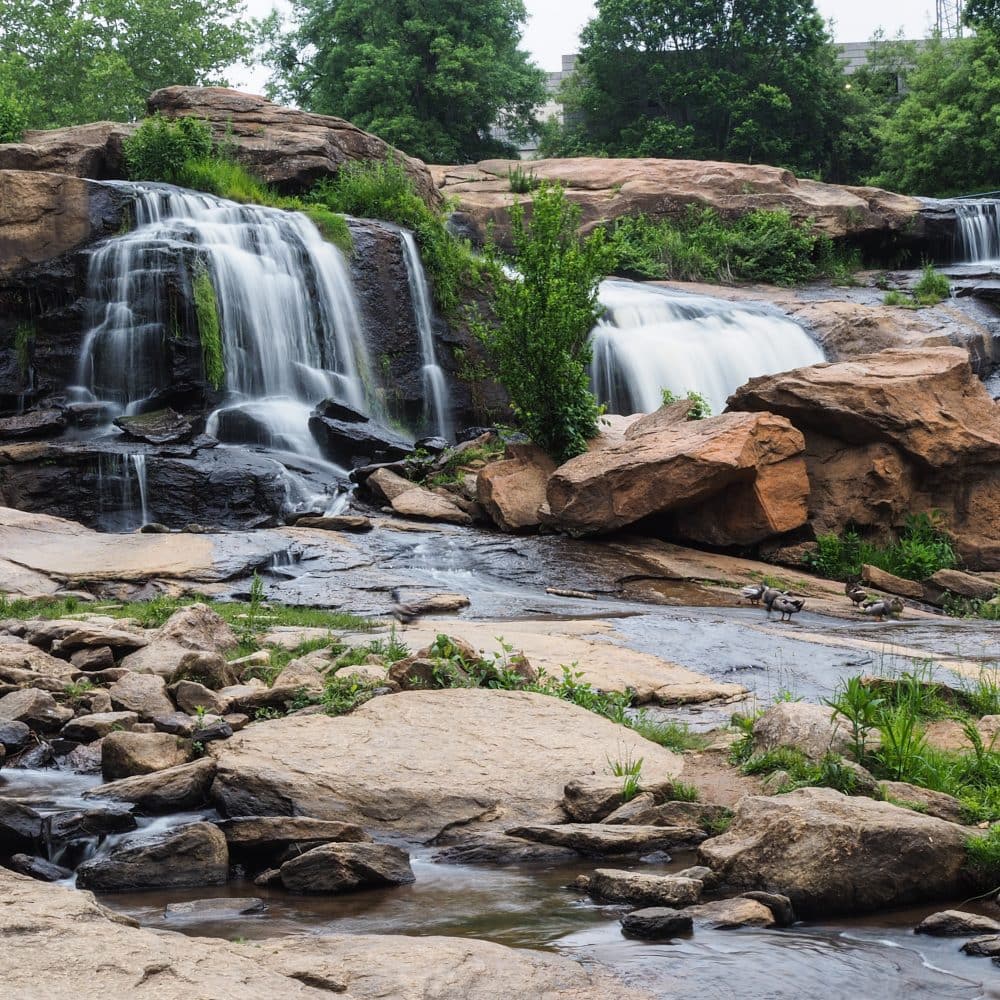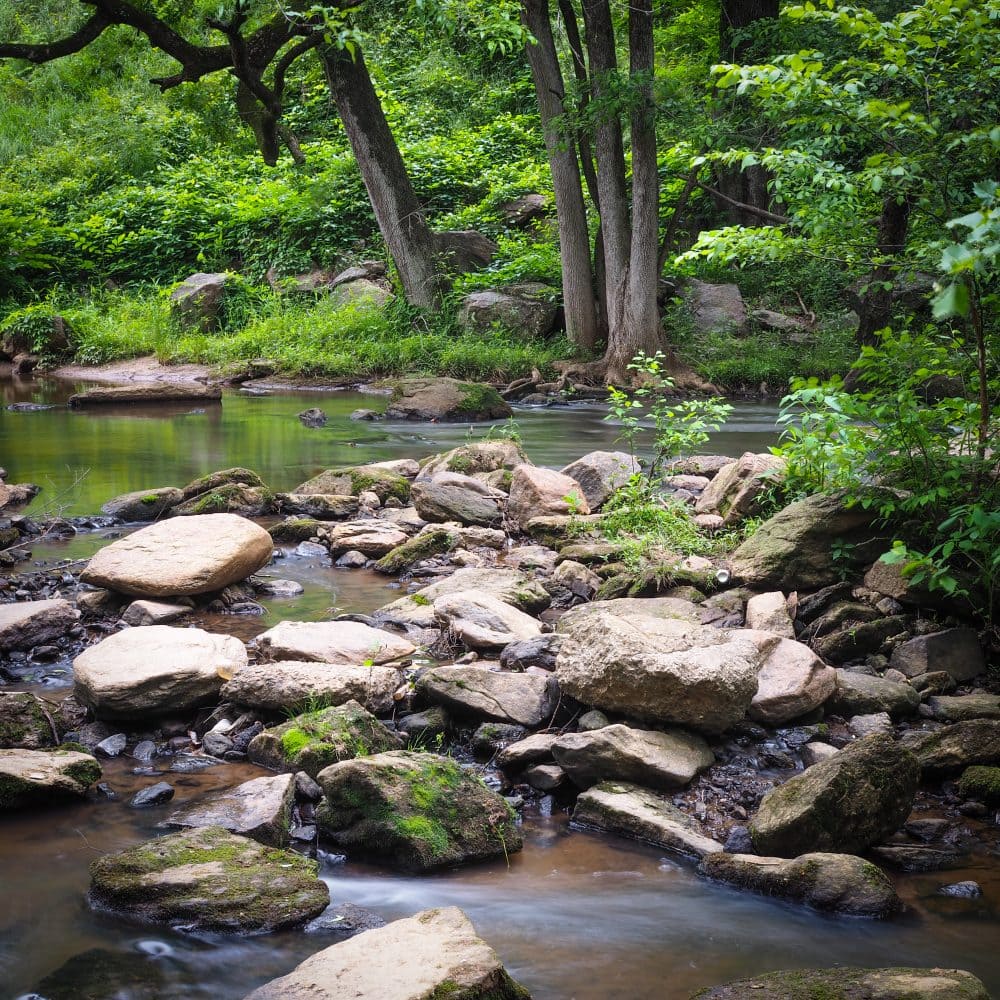 7 – There's Art … Everywhere!
Maybe it's just because I was visiting during Greenville's annual Artisphere festival, but every corner, nook, and crany seemed to have public displays of art. There's even small little bronze mice all over town called Mice On Main, a popular art-treasure hunt for children. There's over 70 works of art throughout downtown that are featured as part of Greenville, South Carolina's Arts in Public Places initiative, including a new Dale Chihuly "Rose Crystal Tower" in Falls Park.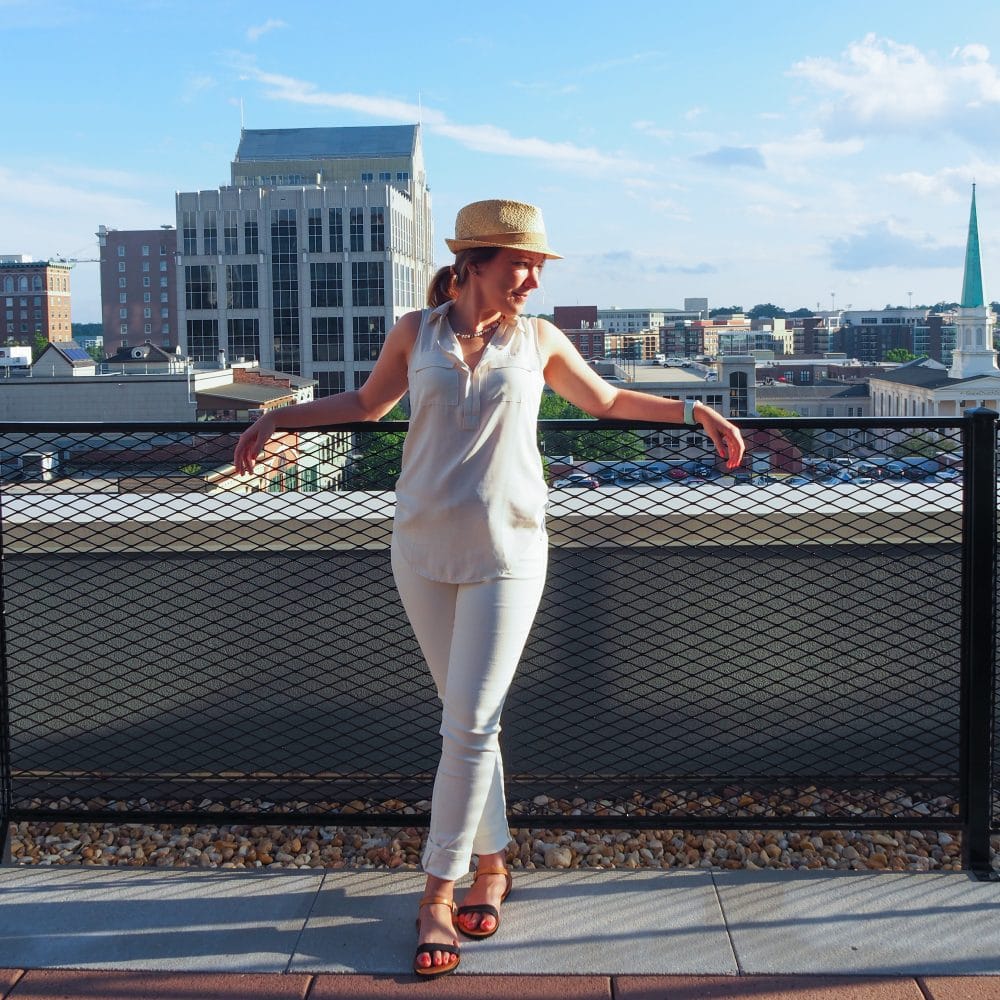 If you love the food and outdoors as much as we do, you'll want to plan your visit to Greenville SOON as there is a bit of a hotel boom happening in the downtown area which will double the available rooms in the next few years, which I'm certain will double the visitors and make it just as popular as Charleston and Asheville. It's safe to say this quaint foodie town will not remain a secret for long.
Wondering Where To Stay?
I enjoyed staying at Aloft Greenville Downtown. They've got to best location right off of Main Street, and Methodical Coffee is right next store to them on the street level (for all you fellow coffee lovers out there, I know this is important). Plus, they're pet friendly and always have pup-in-residence in the lobby waiting for adoption. Mornings can't get any better than being greeted by a cute face like this one below!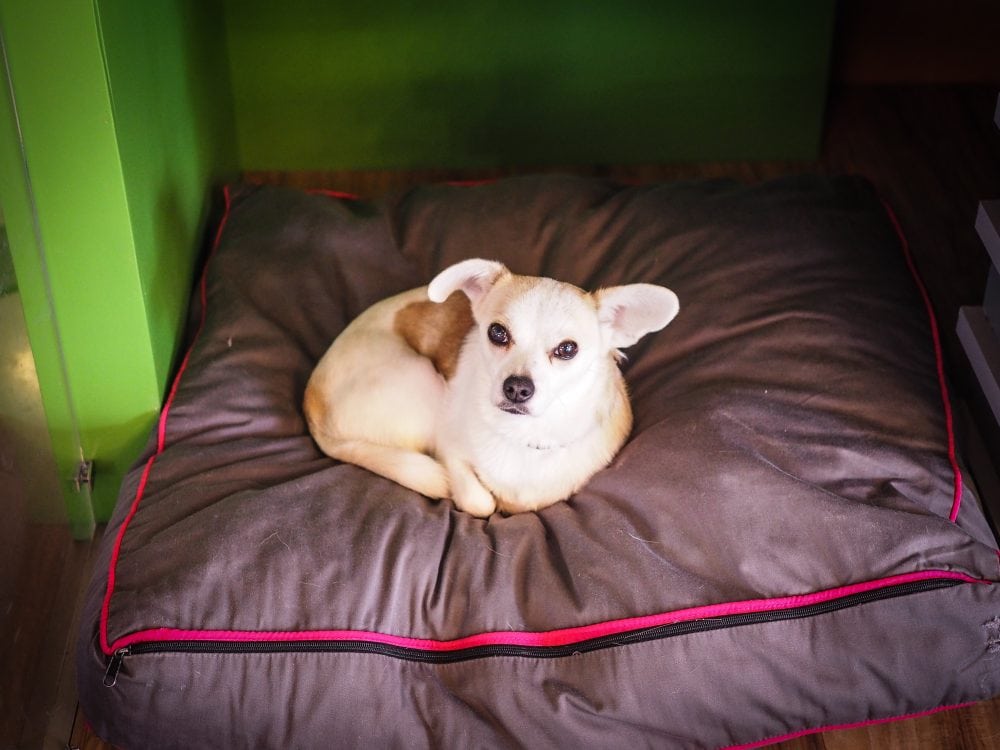 Want to save these tips? Pin it!