When most people think of things to do in Brevard County, visiting the Kennedy Space Center or Ron Jon Surf Shop are the first things to come to mind.
But Brevard County runs 72 miles along the coast, starting with Canaveral National Seashore down to Indian River Lagoon State Park. And in between these nature preserves are a multitude of communities to explore.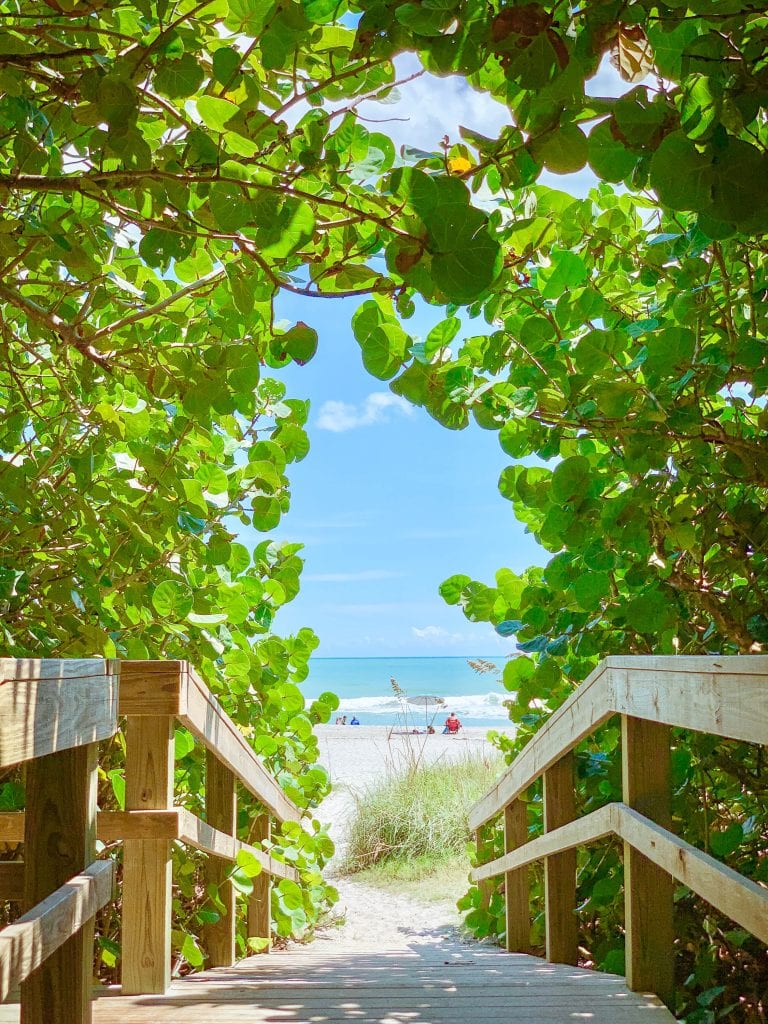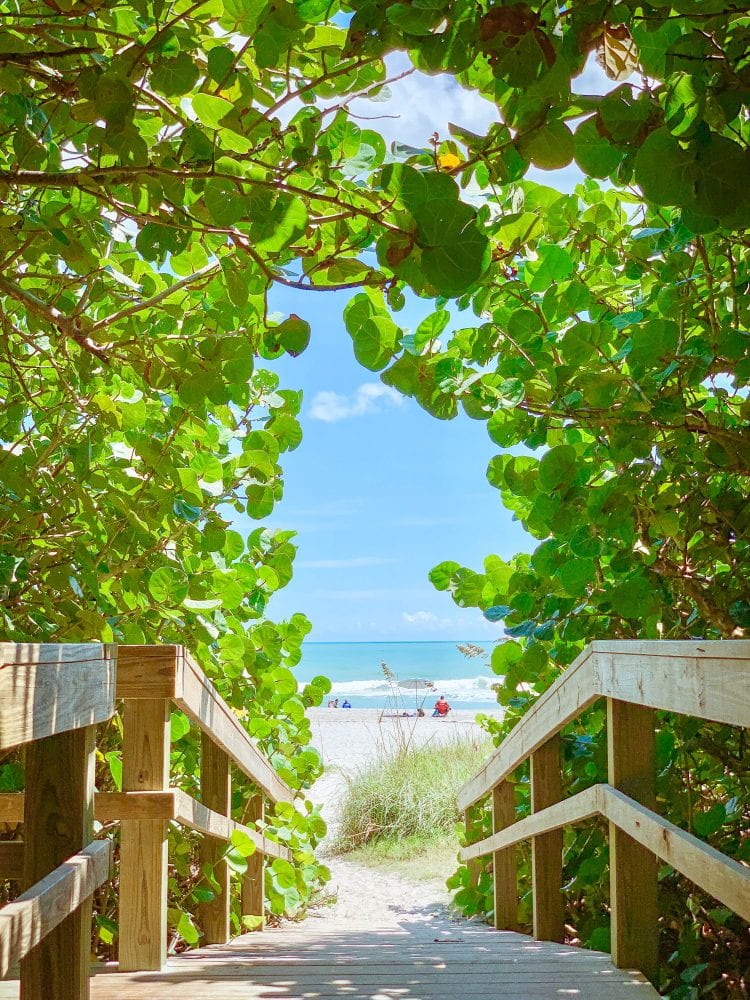 We were recently invited by Visit Space Coast to enjoy a little staycation and explore the food scene in this coastal destination near Orlando. And we were so pleasantly surprised by all the delicious local restaurants and variety of food!
Here's a list of recommendations of things to do, places to stay, and of course, where to eat!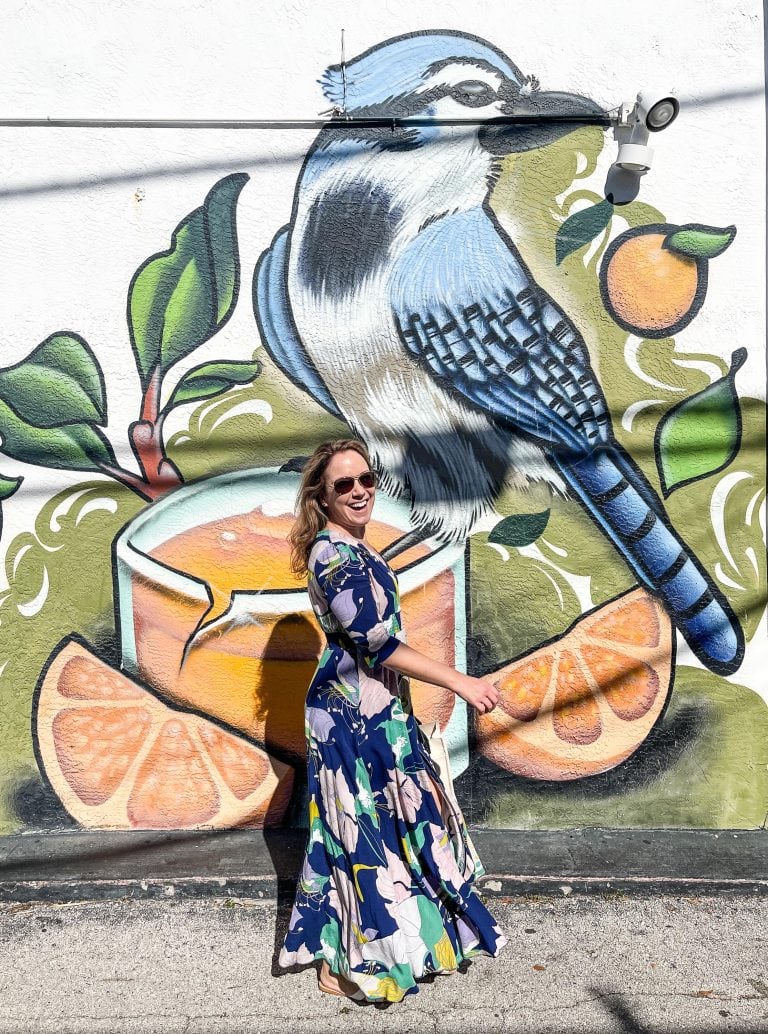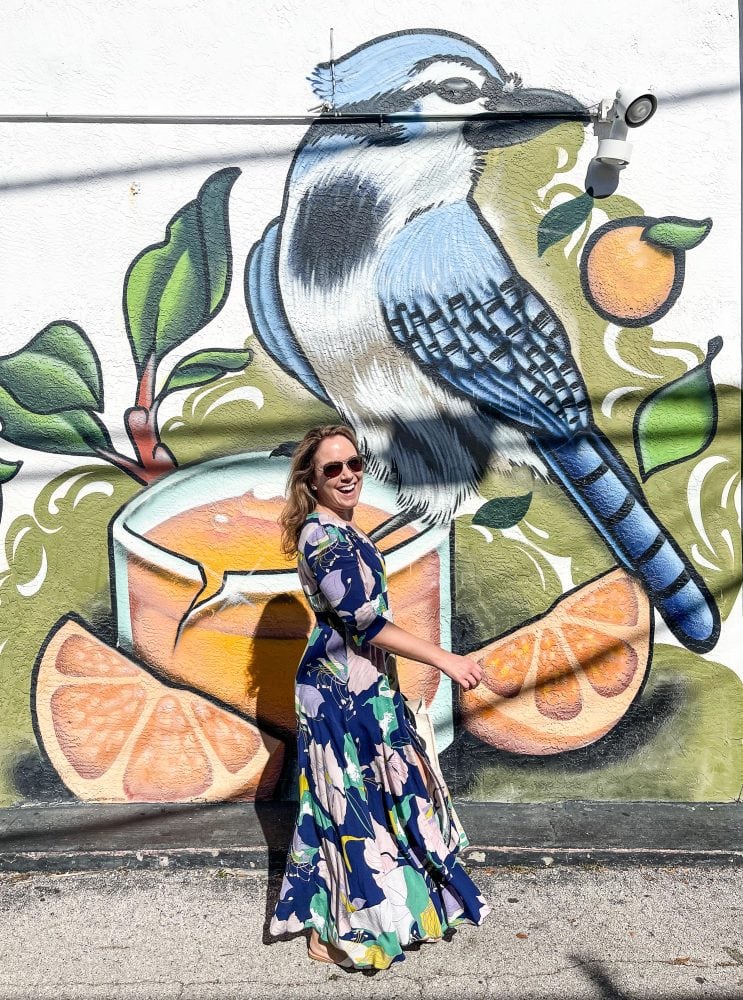 Things To Do In Brevard County
We've already mentioned two attractions the Space Coasts is famous for, Kennedy Space Center and Ron Jon Surf Shop. But there's plenty more to see and do in addition to the lovely beaches. Here are some recommendations:
Art Murals: Colorful murals that are popular in big cities around the world also highlight historic and commercial buildings along the Space Coast. If you enjoy mural hunting and taking photos of them, check out the murals in the Eau Gallie Arts District, Downtown Melbourne, or the Cocoa Beach Mural Tour.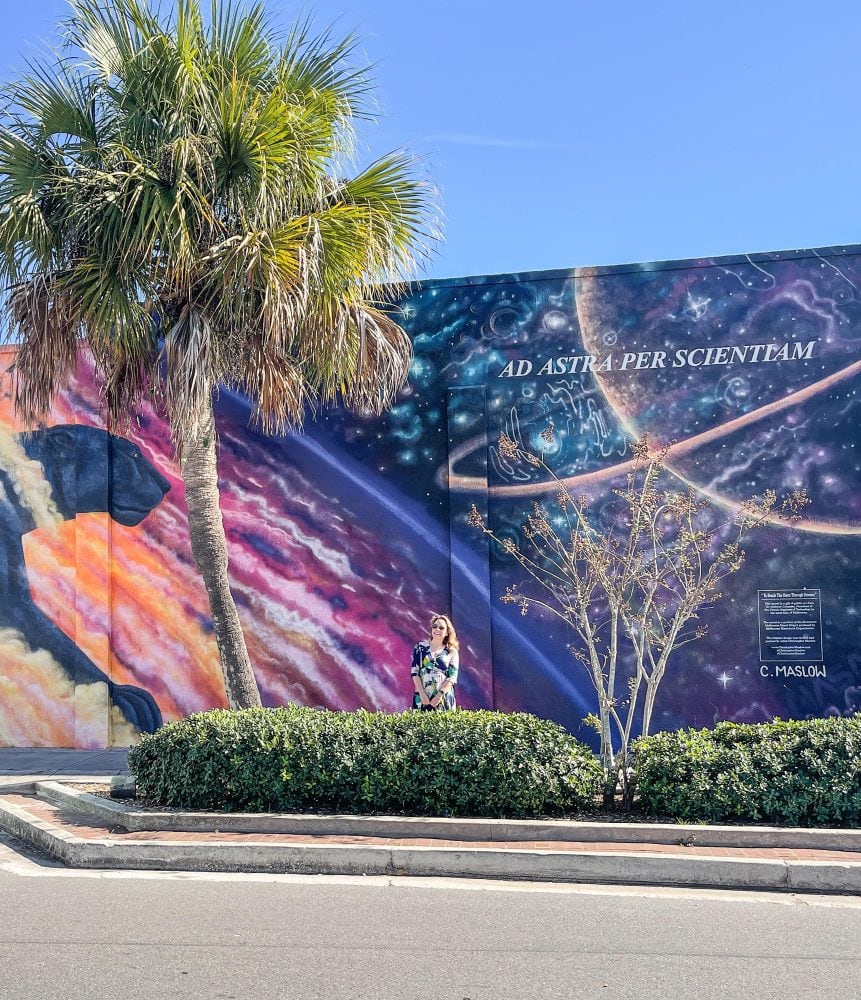 Bioluminescent Kayaking: This is a must-do if you ever have the opportunity. Imagine night kayaking where every stroke of the paddle causes the water to glow. It is out of this world. The bioluminescent plankton is seasonal, so it depends on the time of year you visit. Living in Orlando, we drove out and did this one summer and it is one of our most memorable experiences.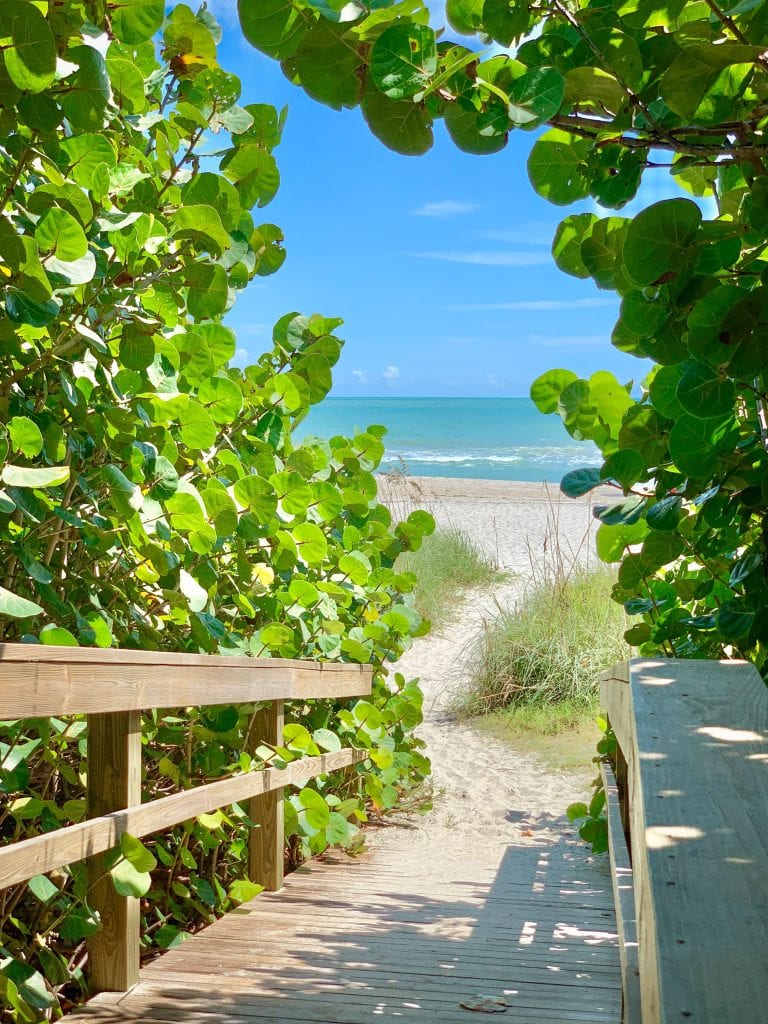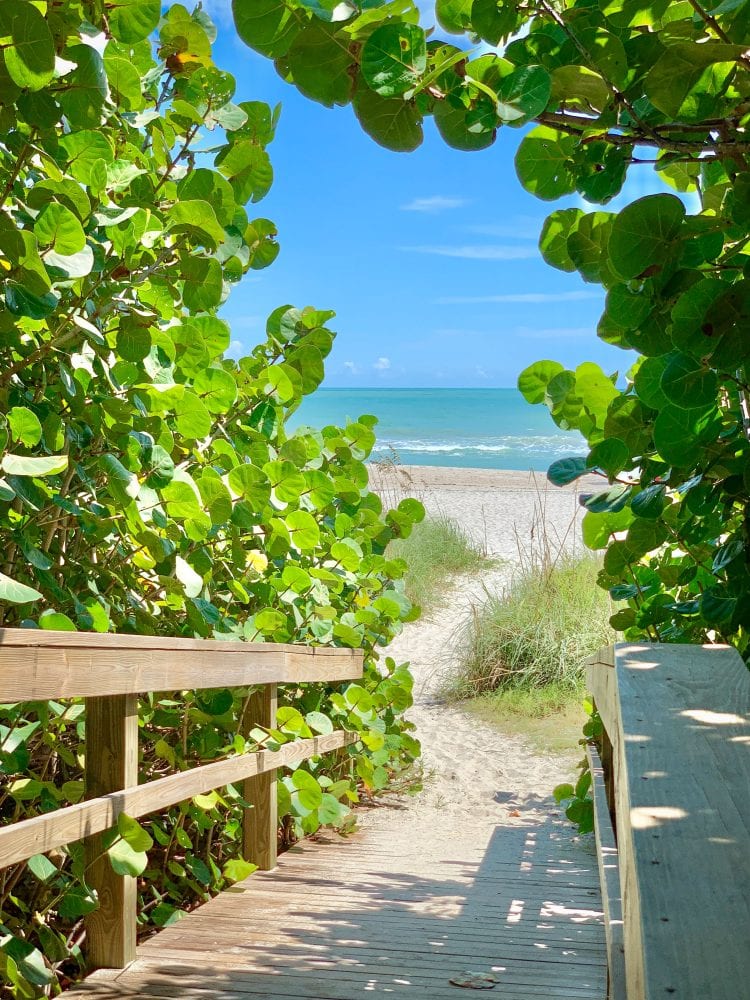 Robert P. Murkshe Memorial Park: There are 71 miles of beaches in Brevard County, but I do have a favorite. Nothing beats walking through the canopy of seagrapes out onto pristine beach at Robert P. Murkshe Memorial Park. Plus, it's typically not crowded and watching the local surfers there is quite fun.
Surf Museum: Visit the Florida Surf Museum to learn about Florida's surfing history, check out vintage surf boards, and a rotation of surfing exhibits.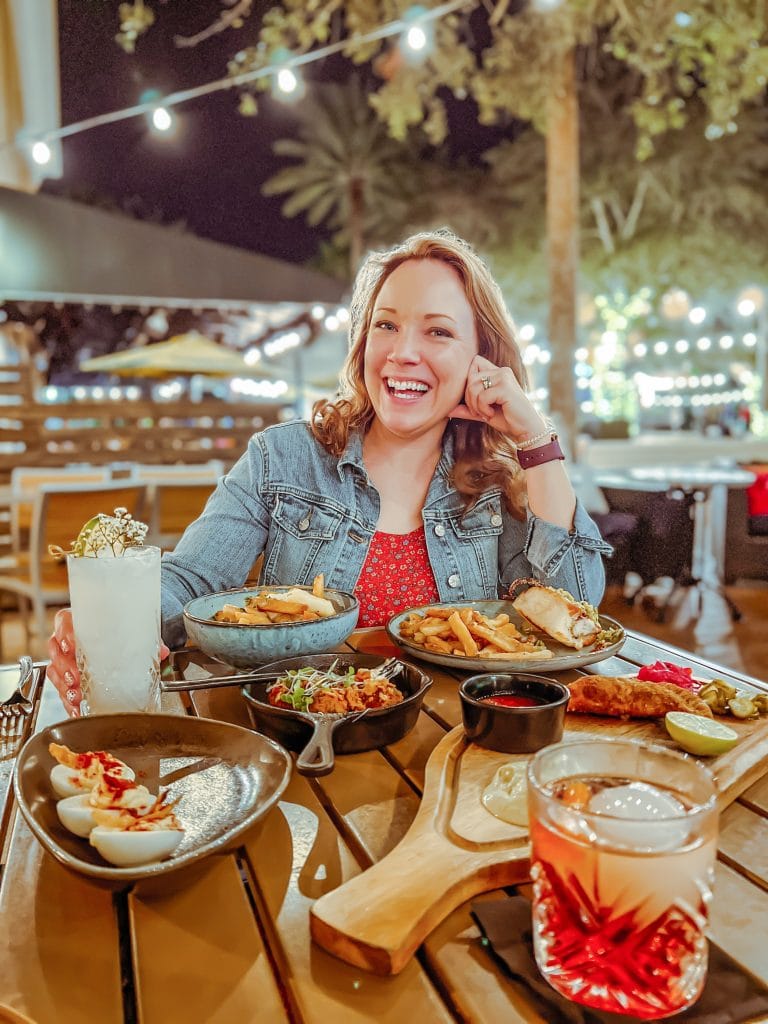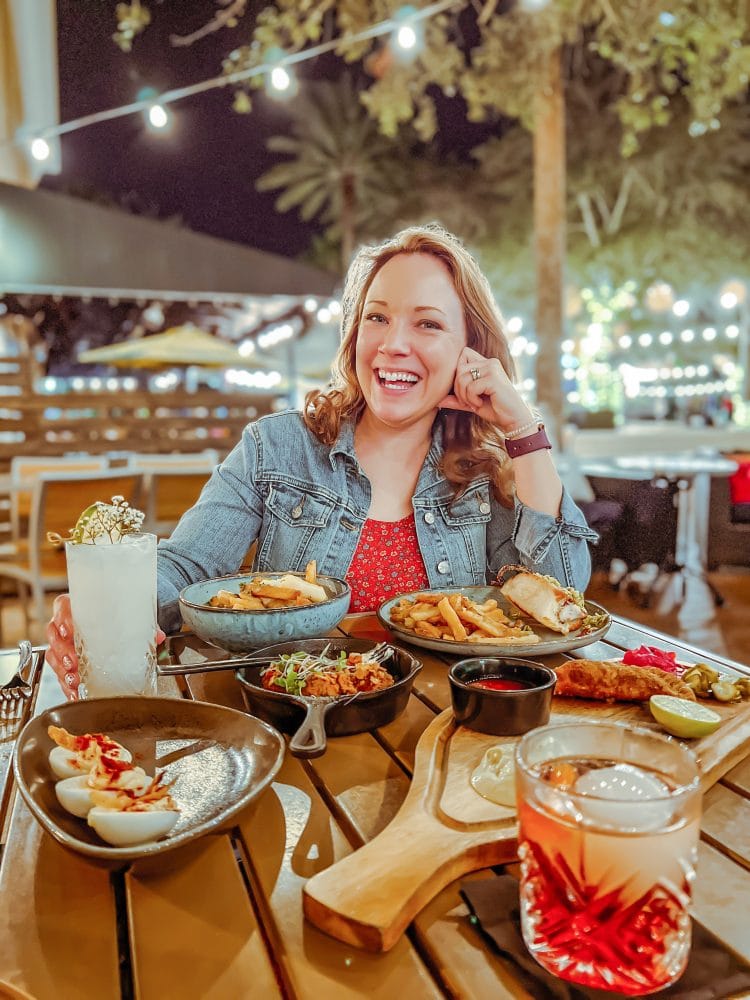 Where To Eat
We received a lot of recommendations for places to eat, so we'll definitely have to go back for another visit. But here is where we've tried in-person (so far!)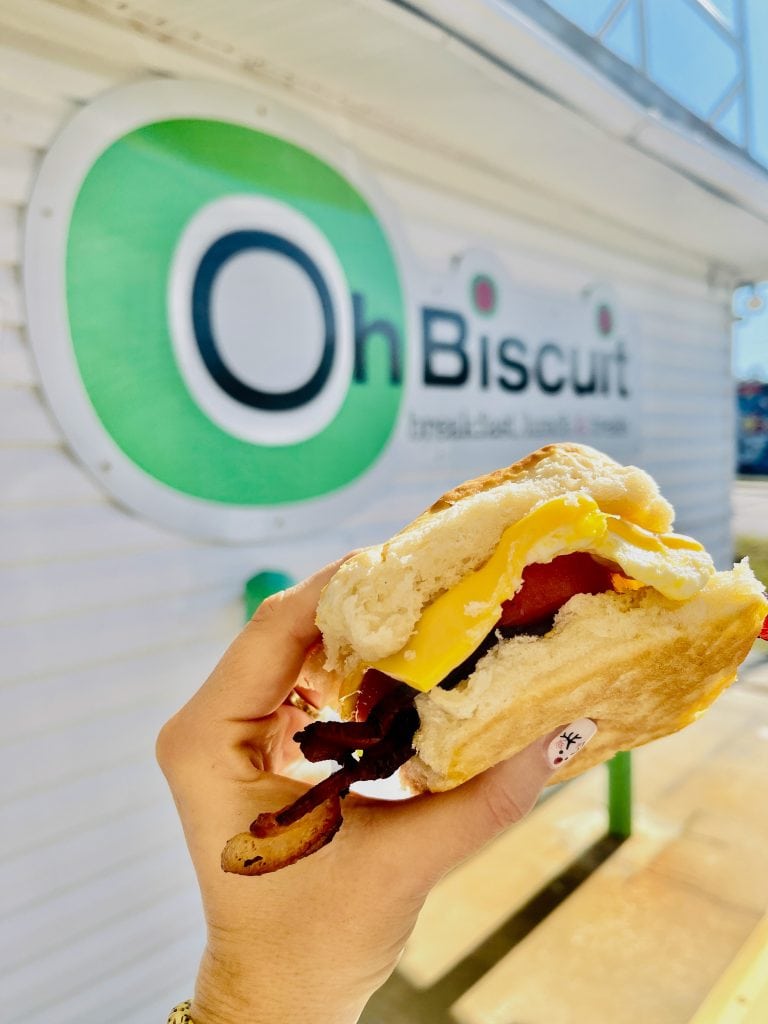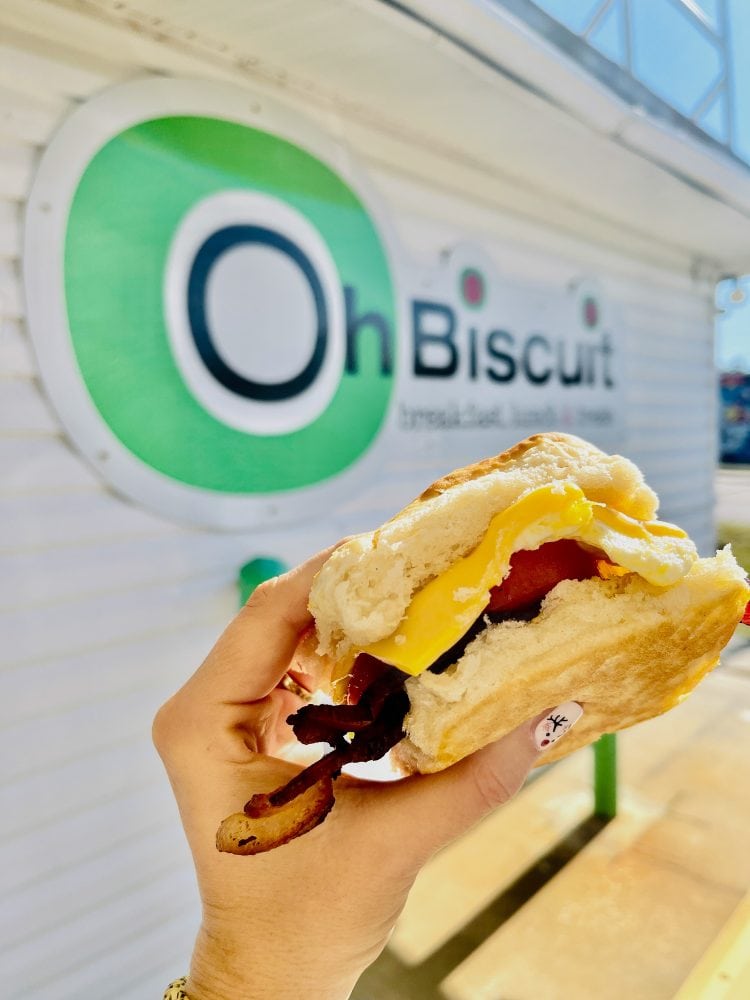 Oh Biscuit – Located in Eau Gallie, close to the Eau Gallie Arts District, Oh Biscuit is a local favorite! It seemed the owner knew everyone's name when we were there for breakfast. Oh Biscuit has traditional southern style breakfast plates, like biscuits and gravy with a side of eggs. But we loved being able to build our own biscuit sandwich.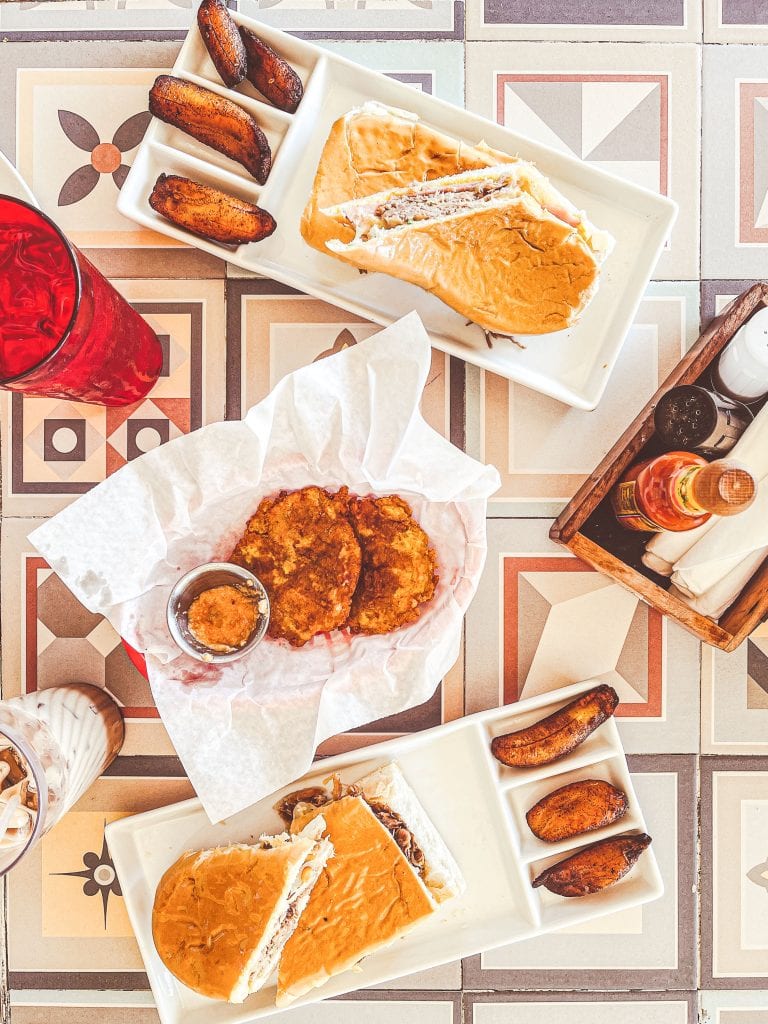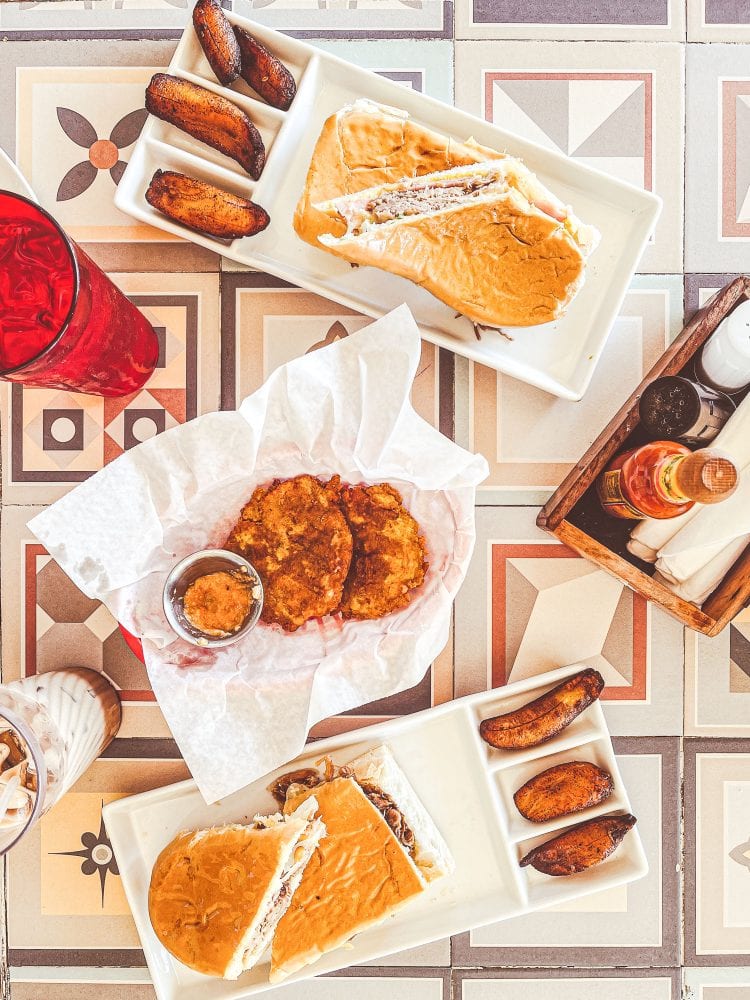 El Ambia Cubano – My husband, Pete, loves Cuban food. So we couldn't pass up lunch at El Ambia Cubano in Downtown Melbourne. The colorful atmosphere and location near the water on Crane Creek makes you feel like you're in the Caribbean. There's also Cuban memorabilia decorating the walls and tables, even condiments stored in old cigar boxes. For lunch we recommend hot pressed Cuban sandwiches, tostones, sweet maduros, and iced Cuban coffee.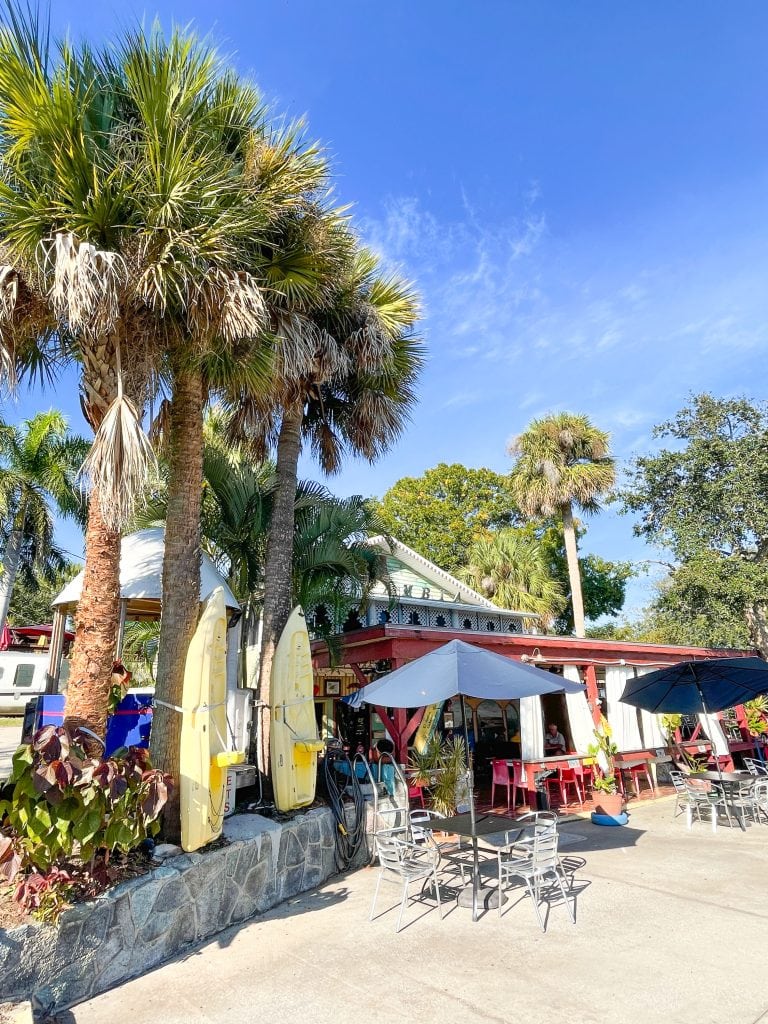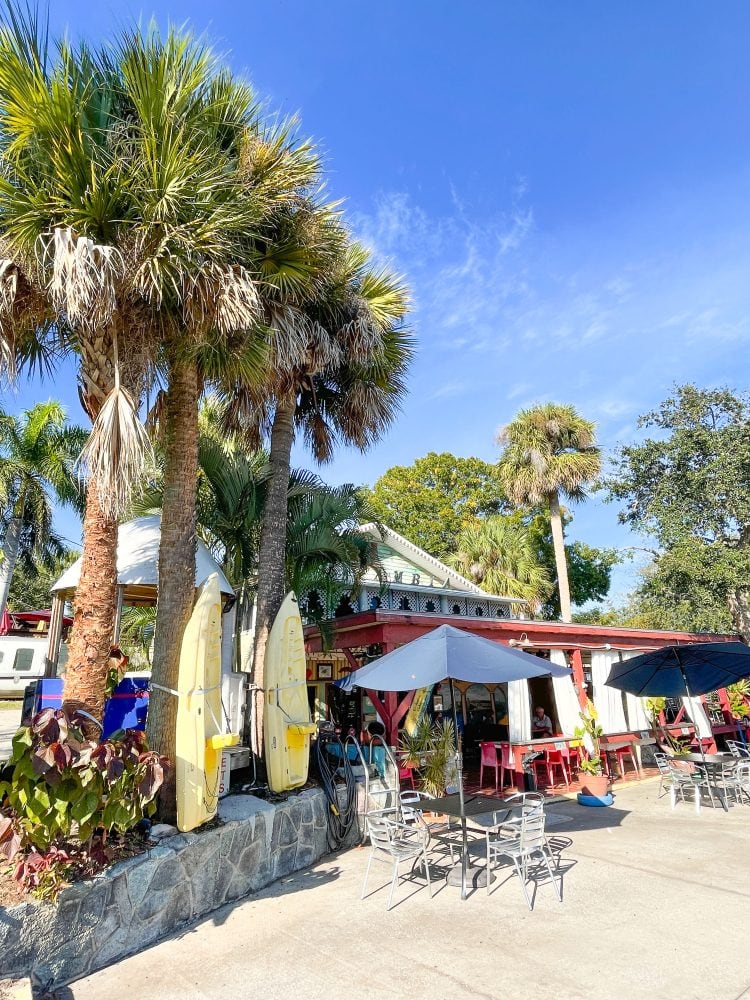 28 N Gastro Pub – If craft cocktails and local flavors are your thing, then you'll love 28 N Gastro Pub in The Avenue Viera. We certainly loved them! There were so many delicious sounding things on the menu, we couldn't decide on just one thing. So we ordered a mix of the internationally inspired and southern tapas-style Sharables like pub-style deviled eggs, short rib poutine, beef empanadas, and a charcuterie board.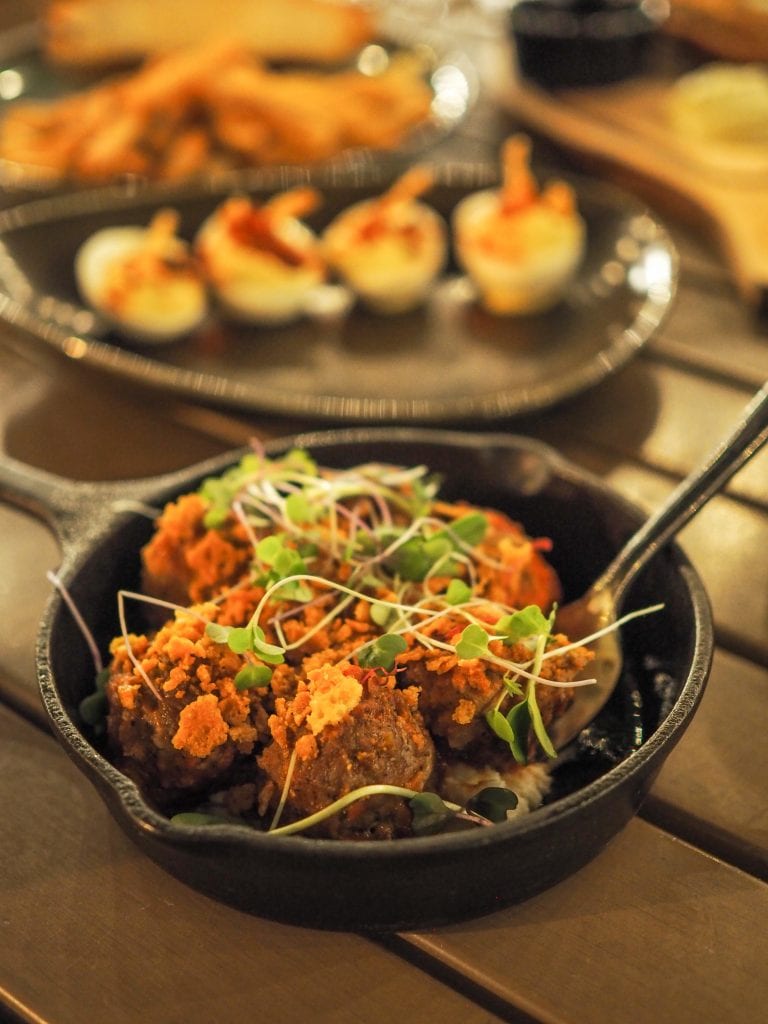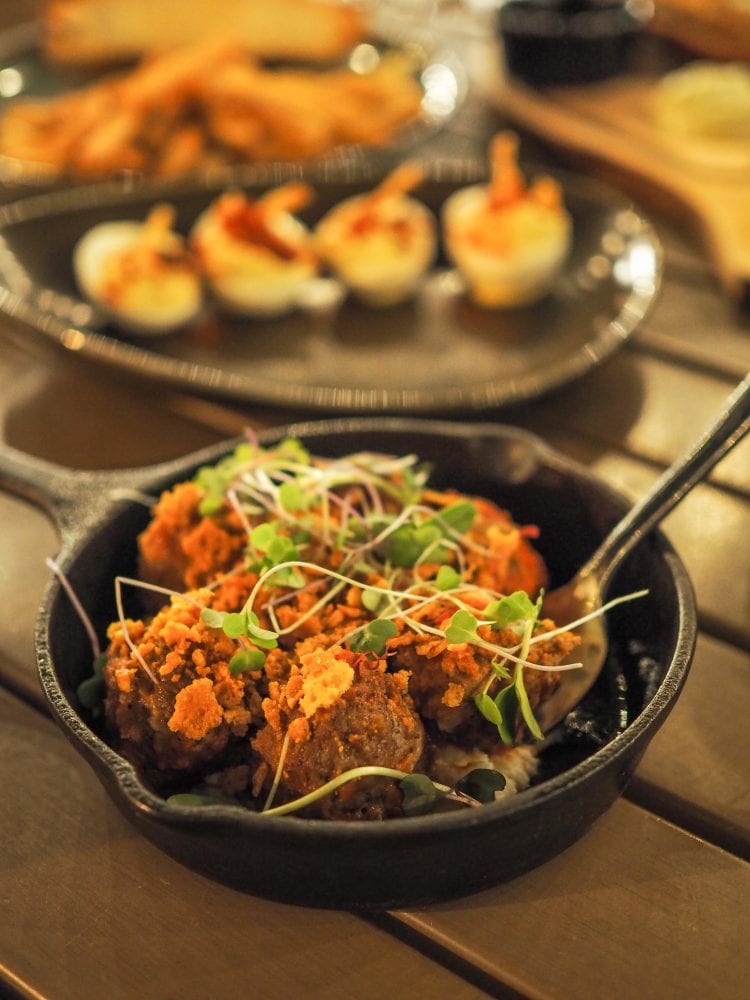 Jacqueline's Bakery & Café – Located in Downtown Melbourne, Jacqueline's Bakery was a sweet surprise. It is the only artisan and authentic French Bakery in Brevard. When you first enter, you'll see a Le Cordon Bleu diploma proudly displayed. Everything here is baked in small batches by hand. From traditional baguettes and croissants to macarons. Our favorite was the Coco Jacqueline, a coconut citrus cake with citrus curd, citrus buttercream, and topped with colorful macarons. This cake was so good, we will gladly drive from Orlando and back again just for a single slice.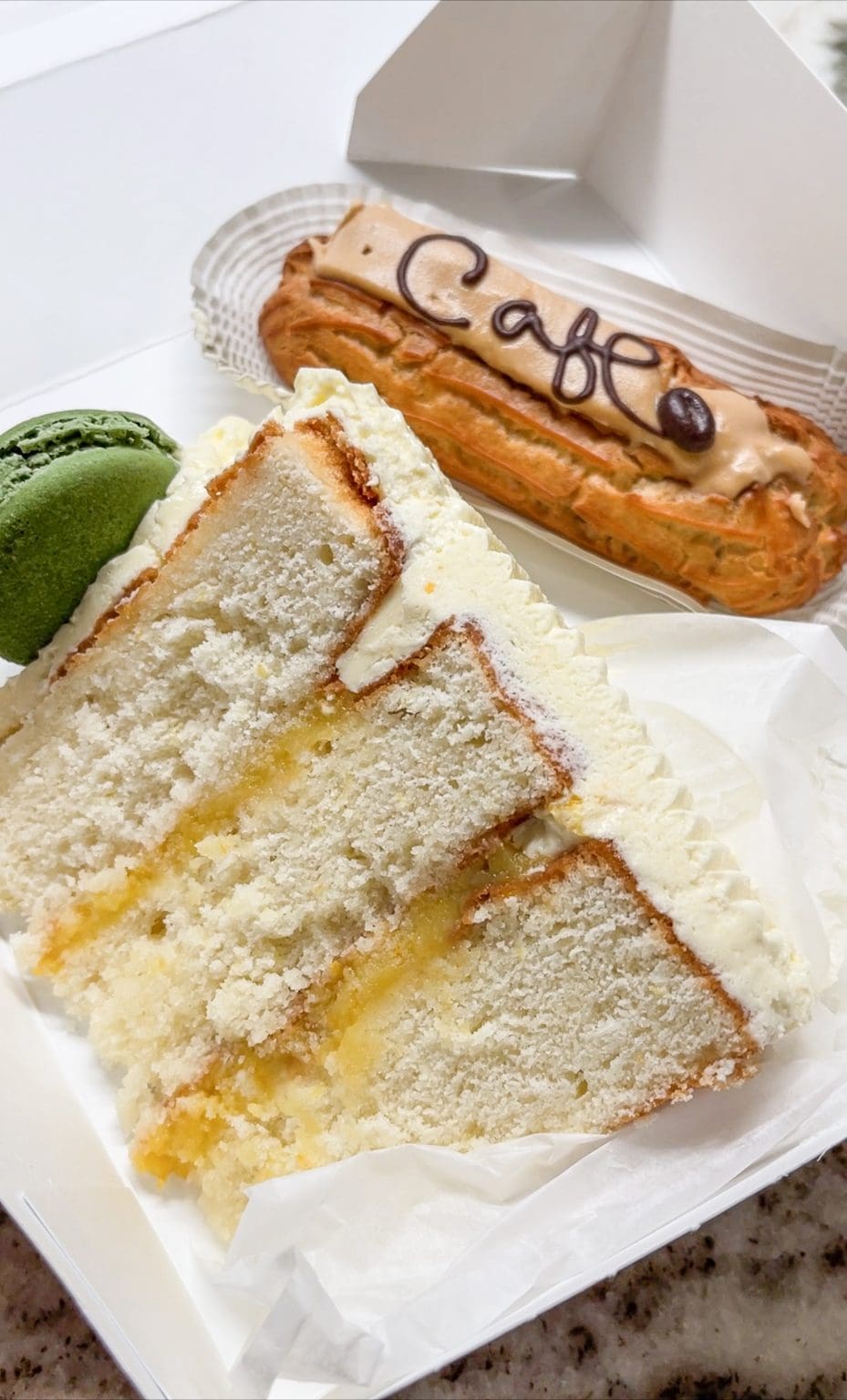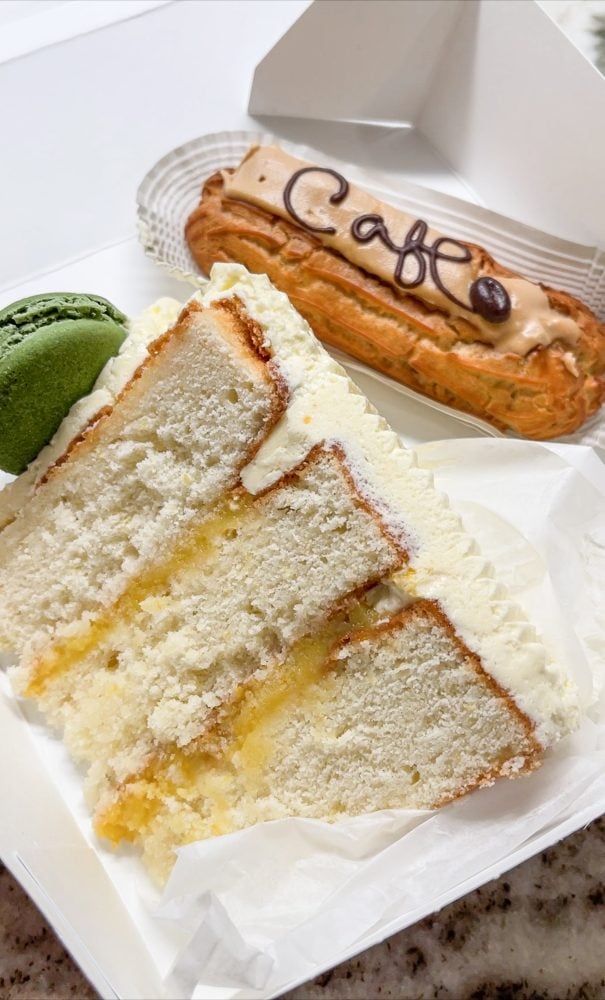 Local Food Finds
Whenever I'm on vacation, I love bringing home locally made foods as souvenirs or gifts. And the Space Coast has some fun artisan food finds! Here are some delicious souvenirs to take home:
Grimaldi Candy Company's Chips n' Chocolate: Sweet and salty, creamy and crunchy, Grimaldi Candy Company has been making the original "Chips 'N Chocolate" chocolate covered potato chips since 1969. The chocolate dipped chips and more are all handmade in Rockledge, Florida. You can also find one of their shops at the Avenue In Viera. But their Rockledge Factory Location also offers chocolate experiences and tours!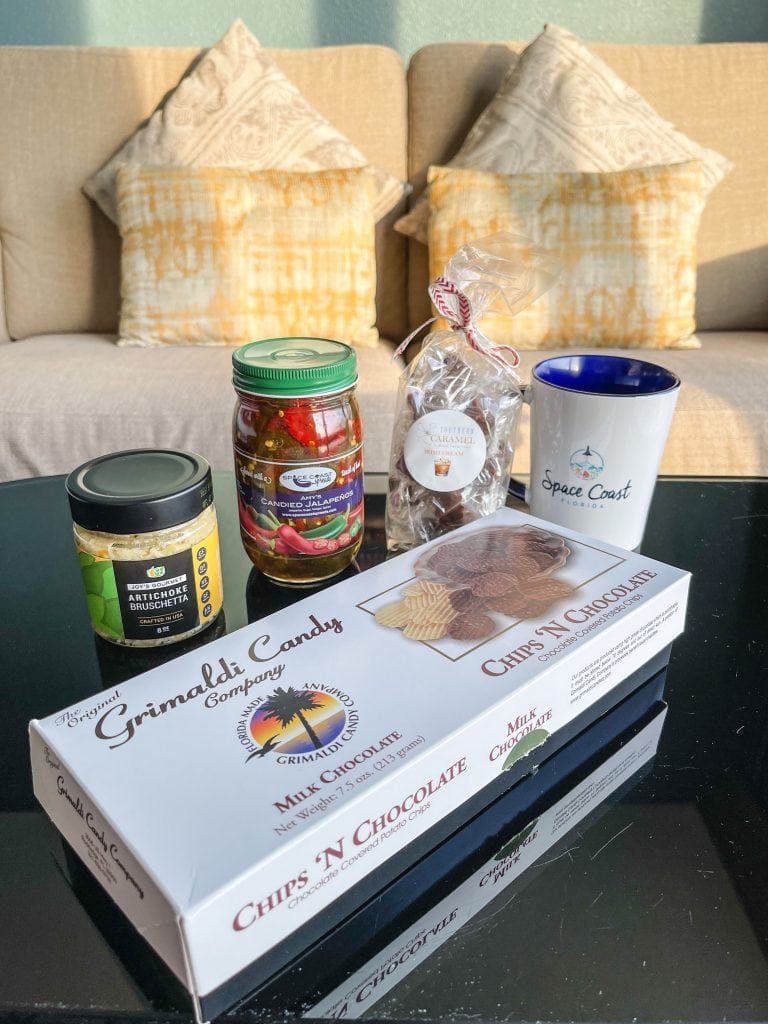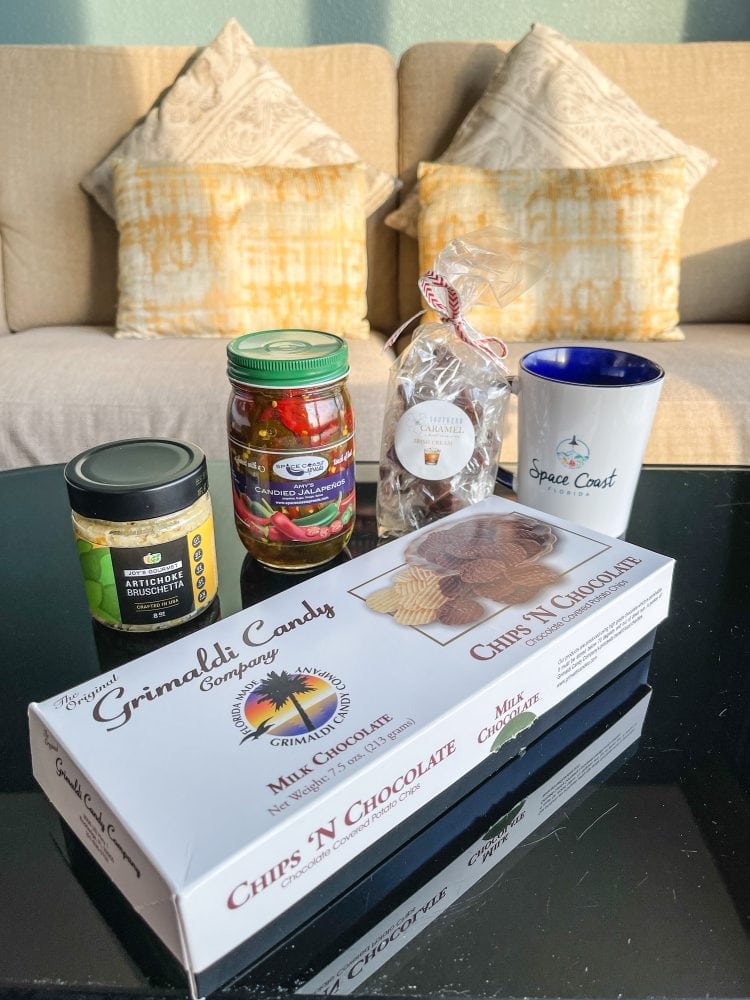 Southern Caramel: Sea salted caramels, bourbon caramels, coffee caramels, and more! Southern Caramel makes hand crafted small batch caramels that are such a treat. The company is family-owned and operated by father and daughter team, Jimi and Sarah. Sarah was encouraged to take the entrepreneurial leap after making caramels for family and friends. And now they've been making caramels in Melbourne since 2013.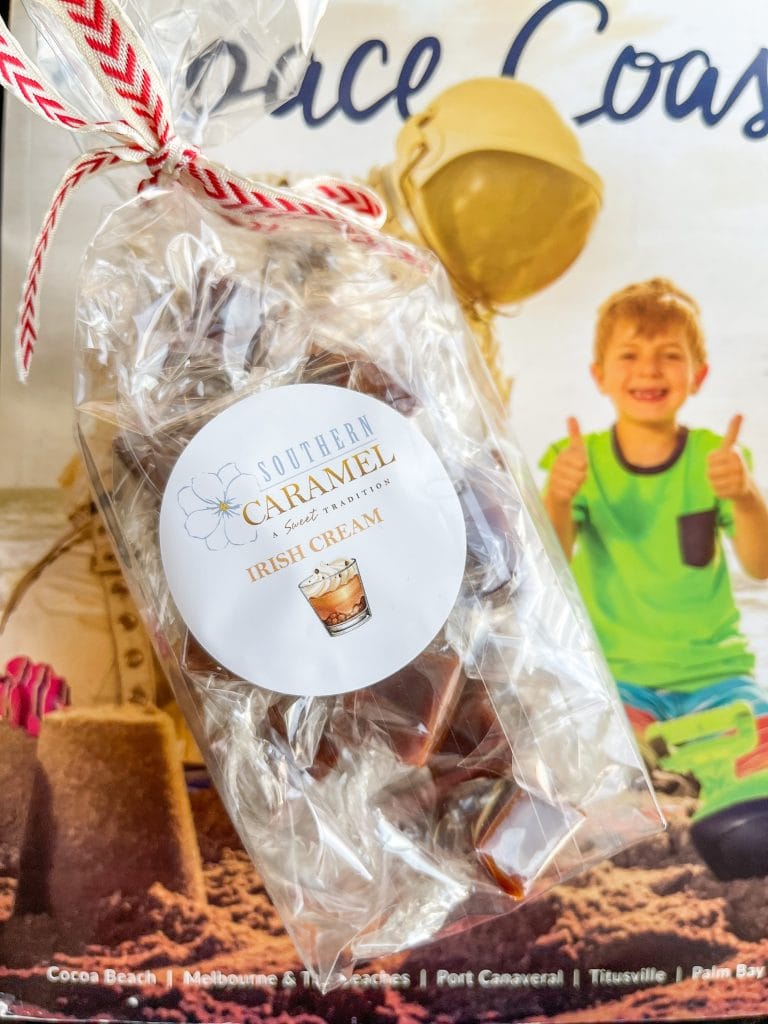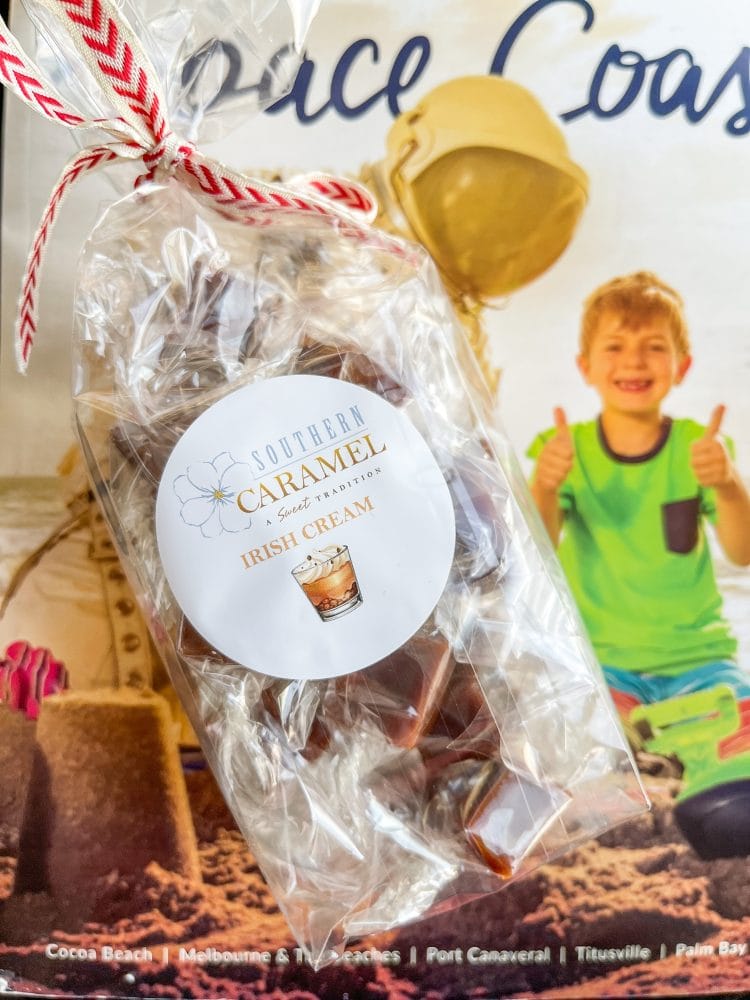 Joy's Gourmet: Joy's Gourmet makes dairy free Garlic Joy Spreads perfect for grilling and entertaining. Producing and selling spreads at local markets since 2003, Joy's Gourmet has since grown to include sauces and other specialties as well as having their own retail location in Melbourne. It's a great foodie gift or treat to take home as a souvenir!
Space Coast Spreads: Locally grown and made in small batches, Space Coast Spreads started from simple candied jalapeños homemade in the owner Amy's kitchen. She has since expanded from those humble beginnings and now also creates jams, jellies, and other spreads too! You can find Space Coast Spreads at dozens of local shops along the Space Coast, or online at spacecoastspreads.com
Where To Stay
Cocoa Beach is easily a day trip from Orlando. But if you want to spend the weekend, or venture further down the coast in Brevard County, here are places we recommend.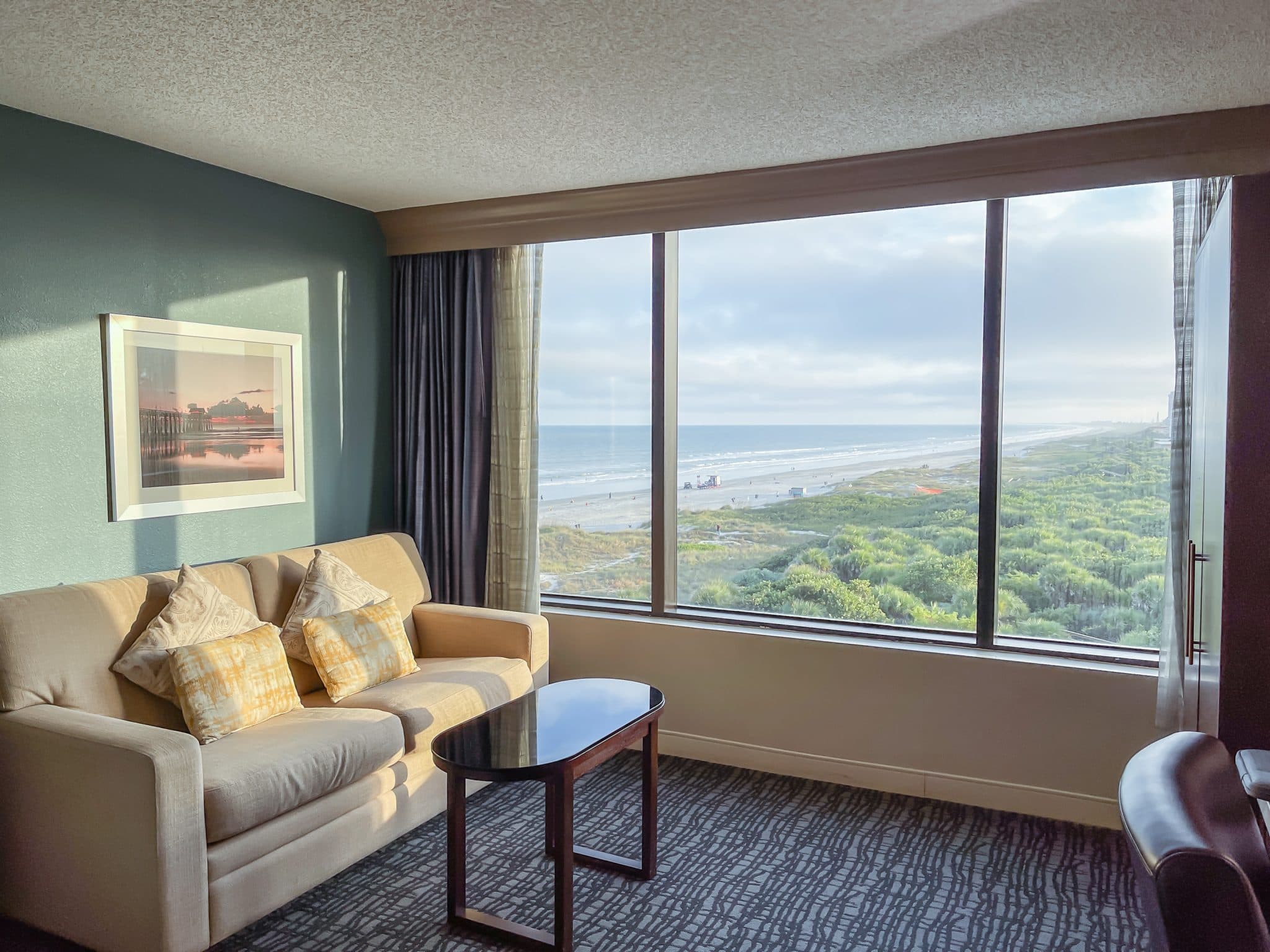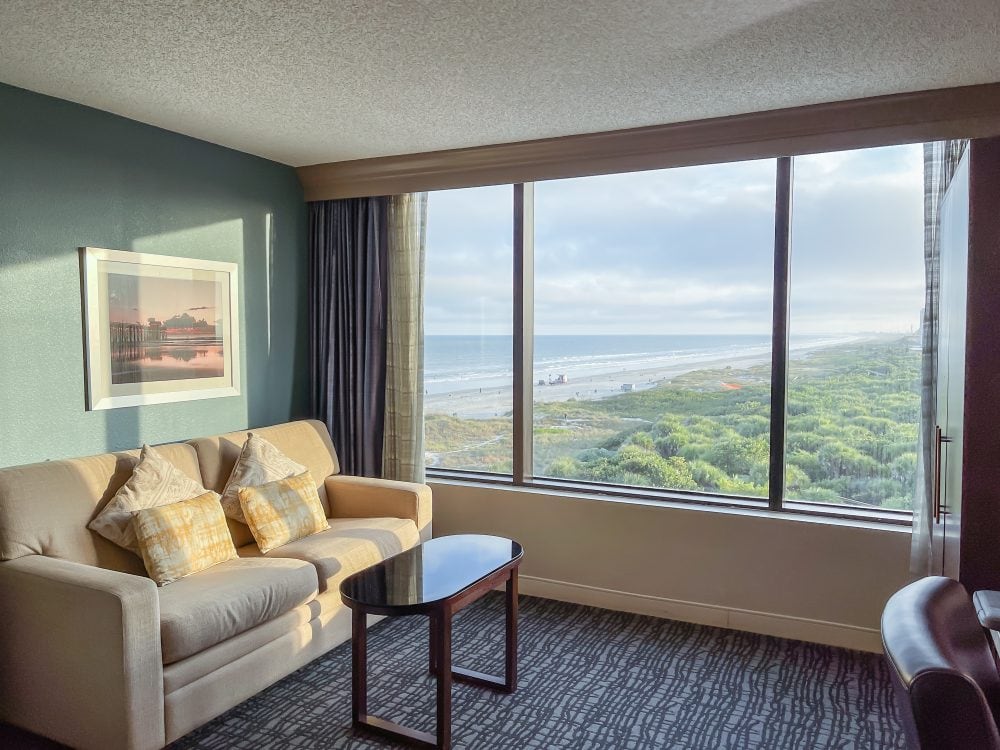 Hilton Cocoa Beach or Hilton Melbourne: We're a fan of Hilton as a brand, and both of these are excellent locations right at the beach. The one in Cocoa Beach is an older property, but recently renovated with a great outdoor bar. Hilton Melbourne is further down the coast and offers rooms with balconies overlooking the ocean.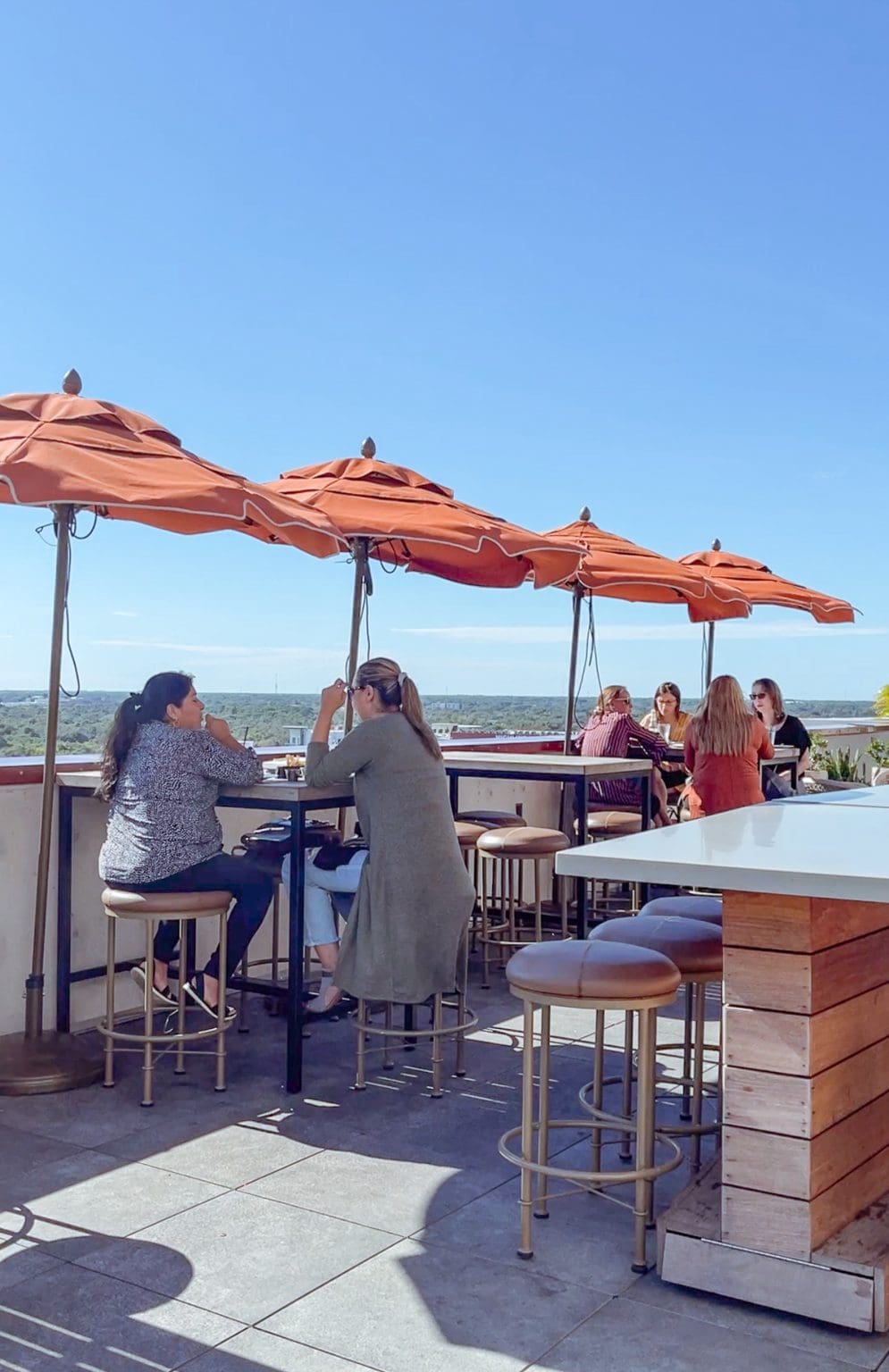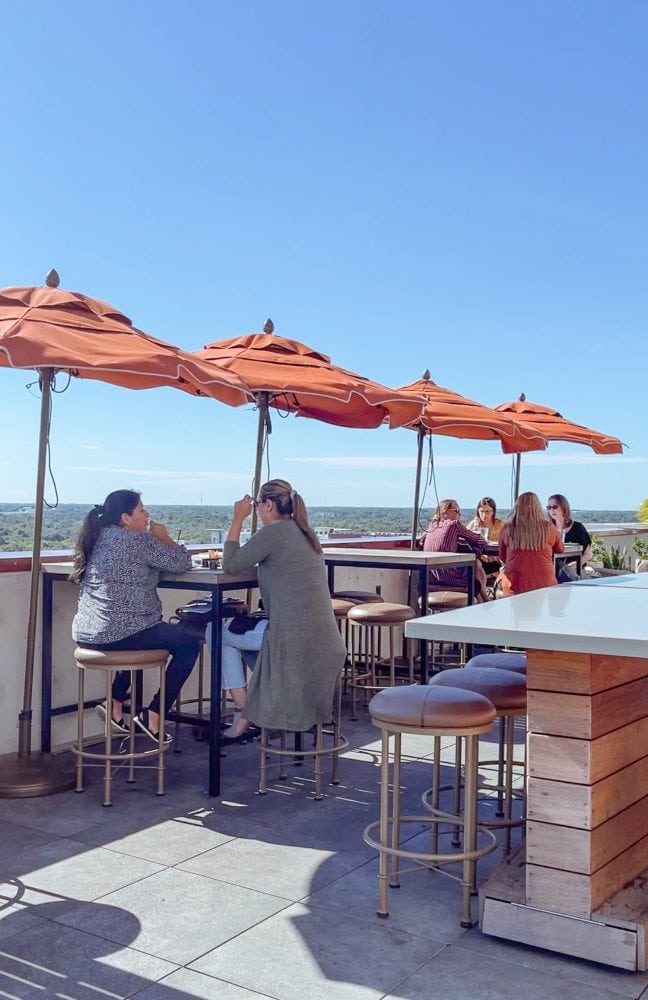 Hotel Melby: Located in Downtown Melbourne, Hotel Melby is the perfect place to stay if you want to be walking distance to local shops, art, and restaurants. Several of the places mentioned above (including Jacqueline's Bakery and Ambia) are walking distance from this hotel. Plus there's a great rooftop bar with views of the Indian River.
Getting There
How Far Is Cocoa Beach From Orlando?
Cocoa Beach and Merritt Island are an easy 45 minute to and hour drive from Orlando (approximately 58 miles, depending on where you start.) Some of the other city's though, including Melbourne and Palm Bay, are a little further down the coast and will be a longer drive.
What's the best way to get to Brevard County from Orlando?
From Orlando, the best way to get to Brevard County or the Space Coast is either Toll Rode 528 (known locally as the "Beach Line"). Or FL-50 east through the town of Christmas.
This post is sponsored by Visit Space Coast. However, all views are our own.