Named one of the top U.S. travel destinations by Lonely Planet and second only to California in agricultural diversity, Michigan has been on my personal list of states to visit.  While I've got nearly fifty stamps in my passport, I still have about 25 more states to go to hit that same milestone in my own country.  So, when fellow food and travel enthusiast, Liz with The Lemon Bowl, invited a few bloggers up to Grand Rapids to share with us some of the most delicious eats in her home town, I was excited to go!  Since I had never been to Michigan, I was looking forward to exploring a new-to-me state and making some new friends too.  I flew up for a weekend and met Liz as well as Lauren with Climbing Grier Mountain, Alejandra with Always Order Dessert, and Andy with Eating In The Middle.  We took a cooking class, enjoyed some fantastic cocktails, and ate so much food. SO MUCH FOOD! Here's a short guide to Grand Rapids with all the information about where we stayed, what to eat, and fun things to do!
WHAT TO EAT
San Chez – San Chez is tapas bistro with an artistic vibe, and they happen to have a killer breakfast.  I had a really hard time deciding between the Spanish Chorizo Omelette with Manchego or the Breakfast Empanadas (stuffed with scrambled eggs, bacon, chorizo, sausage & goat cheese with a side of harissa sour cream … oh. em. gee) Their coffee menu was also impressive, with a coconut oil latte (I've got to try making this at home!), a spicy house made masala chai, and my favorite — a whole pot of French press coffee brought to the table. Web:  www.sanchezbistro.com
Madcap – If you follow me on social, you know how much I love coffee. So, one of the things I was happily surprised to find in Grand Rapids was a Seattle-style coffee bar complete artisan coffee, latte art, and a damn good cappuccino. Now, I know "artisan" might sound over-used and cliche, but this one is legit.  Their menu had all the usual Italian style coffee drinks, as well as a Cortado, a Cafe Miel, and cold nitro brews.  And they geek out so much about coffee that you can even order a coffee tasting menu to sip the subtle notes and different flavor profiles of coffee from around the world.  Definitely take a peek at their seasonal signature menu that offers such divine libations as a Velvet Sip with espresso, red plum-lavendar reduction, and steamed almond milk. Mmm! Mmm!  Web:  madcapcoffee.com
Social Kitchen & Downtown Market – If I lived in Grand Rapids, you'd find me at the Downtown Market on the daily.  Drenched in sunlight and filled with the aroma of baked goods and coffee, this food hall features all kinds of locally crafted foods. There's even a rooftop garden and cooking school (more on those classes below). We sampled some seasonal ice cream, talked with a local baker, drooled over the display of pies, and when we were finally good and hungry again, we sat down for lunch at one of the on-site restaurants, Social Kitchen, to indulge in lunch and daytime cocktails (because, the weekend). And thankfully, hanging out with a bunch of foodies, we just ordered one of everything and shared. Web:  socialkitchenandbar.com/grand-rapids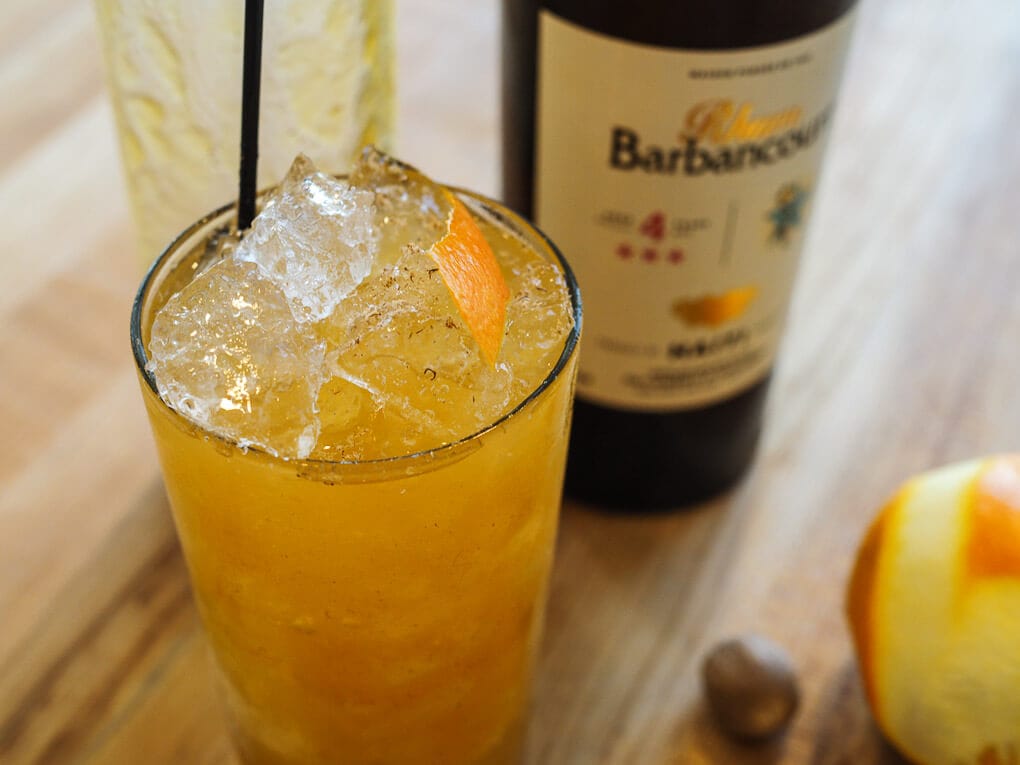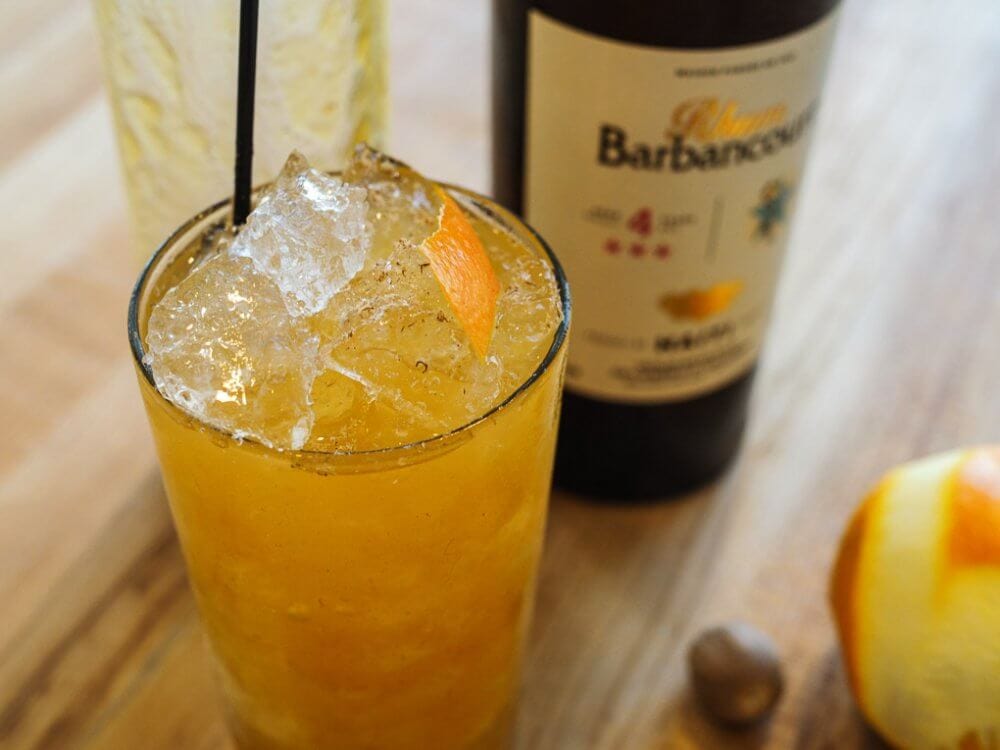 Grove – Okay. So, the Grove ended up being our elegant GNO (girls night out), so I have no photos.  I could tell you an excuse like it was because the restaurant was dark with nighttime mood lighting, or that my camera didn't fit in my purse, but really it was because we were so absorbed in good food and conversation that I forgot to take pictures. You've got to appreciate those moments.  So the cocktail above is the one I learned to make in a cooking class at the Downtown Market.  And you'll just have to trust me that farm-to-table inspired Grove, with their amazing wine list, is really, really delicious.  Web:  www.groverestaurant.com
Reserve – On our first night in town, we met up for cocktails and appetizers at The Reserve before heading to the International Wine, Beer & Food Festival.  We noshed on indulgent snacks like Johnny Cakes and Pimento Cheese, Schmalz Popcorn, and Pork Fat Fries.  With their elegant hightop table running down the center of the restaurant, or their cozy loft, it's the perfect place to meet with friends for happy hour.  Web:  reservegr.com
THINGS TO DO
Grand Rapids Art Museum (GRAM) – Walking distance from our hotel at the J.W. Marriott (as well as Madcap and San Chez), is the world's first LEED Gold certified art museum — GRAM.  There happened to be a fun fashion exhibit while we were visiting, showing off the works of Dutch designer Iris Van Herpen who has created stage costumes for Lady Gaga and Beyonce. They looked really fun and futuristic, but also uncomfortable to wear, which gave me a new appreciation for artists that sing and dance in these dresses.  Web: artmuseumgr.org
Cooking Class at Downtown Market – The highlight of the trip, for me, was taking a cooking class at Downtown Market.  After a big lunch, it was so fun to get in the kitchen, roll up our sleeves, and learn something new.  We started with a mixology lesson, stirring up cocktails with fresh ingredients.  And then we put together a deconstructed tiramisu, learning the best way to make a custard and how to put together an elegant-looking dessert.  The teaching style was really laid back, with the same fun casual feel of cooking in a friend's kitchen on a Sunday afternoon. Web:  downtownmarketgr.com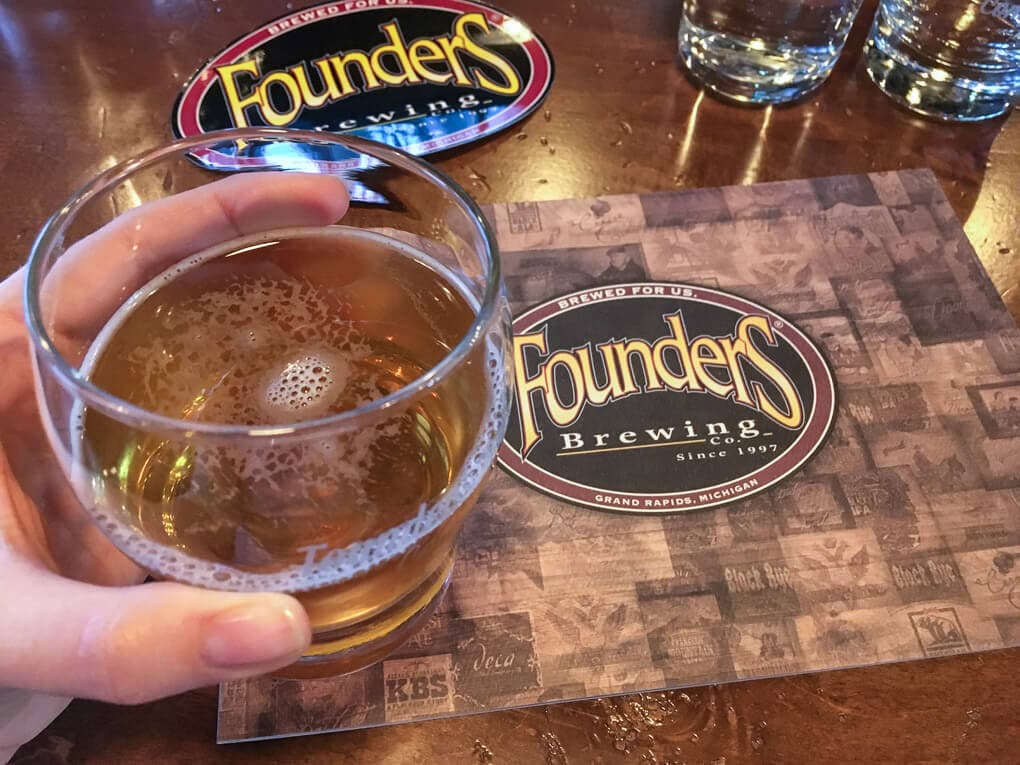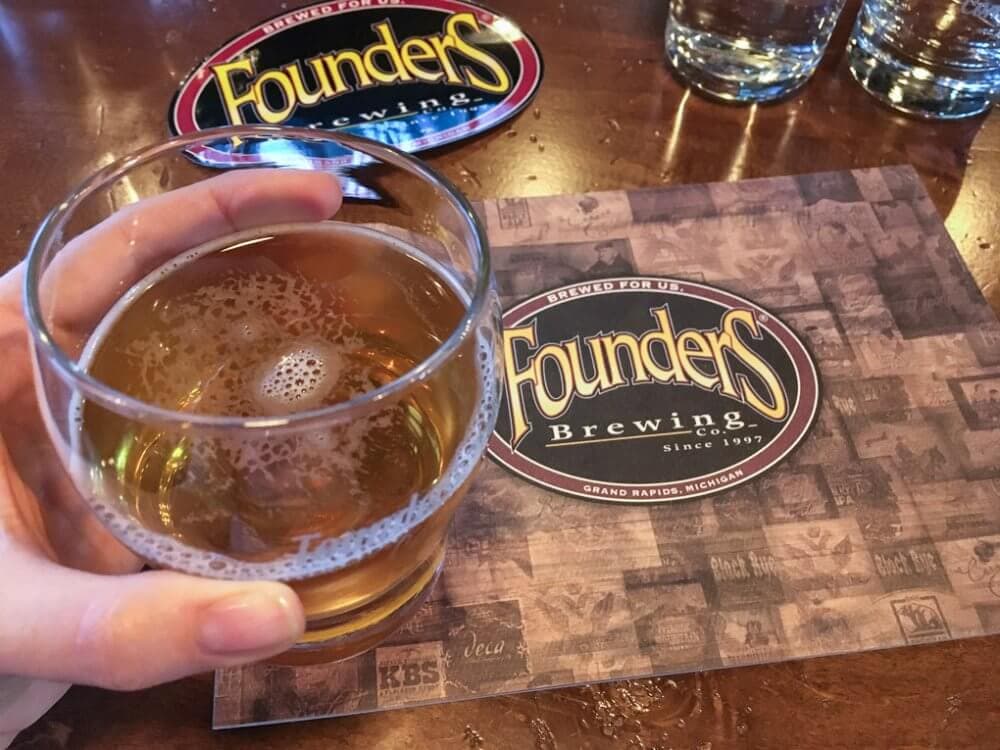 Founders Brewing Company – Founders Brewing also falls under the "eats" category above, but I thought it was also fun to go on a brewery tour and tasting too!  Founders were craft beer enthusiasts before craft beer was cool, and seeing the timeline of their growth and hearing how their story unfolded (and almost ended before the craft beer boom), makes all the brews taste even better. Also, for even more entertainment, their taproom also has live music every Thursday and Saturday night and they make some killer deli sandwiches too.  My favorite beers here were the Rubaeus, with tart and tangy hints of raspberry, and the Breakfast Stout which literally tastes like coffee and apparently pairs well with cereal.  Web:  foundersbrewing.com
B.O.B. – If social networks were a building, they would be the B.O.B — a Big 'Ole Building.  There is fun to be had on each floor of this four story brick building including.  With multiple restaurants, a brewery, live music, stand-up comedy, and dueling-pianos, it's basically a cruise ship on land.  Web:  thebob.com
WHERE TO STAY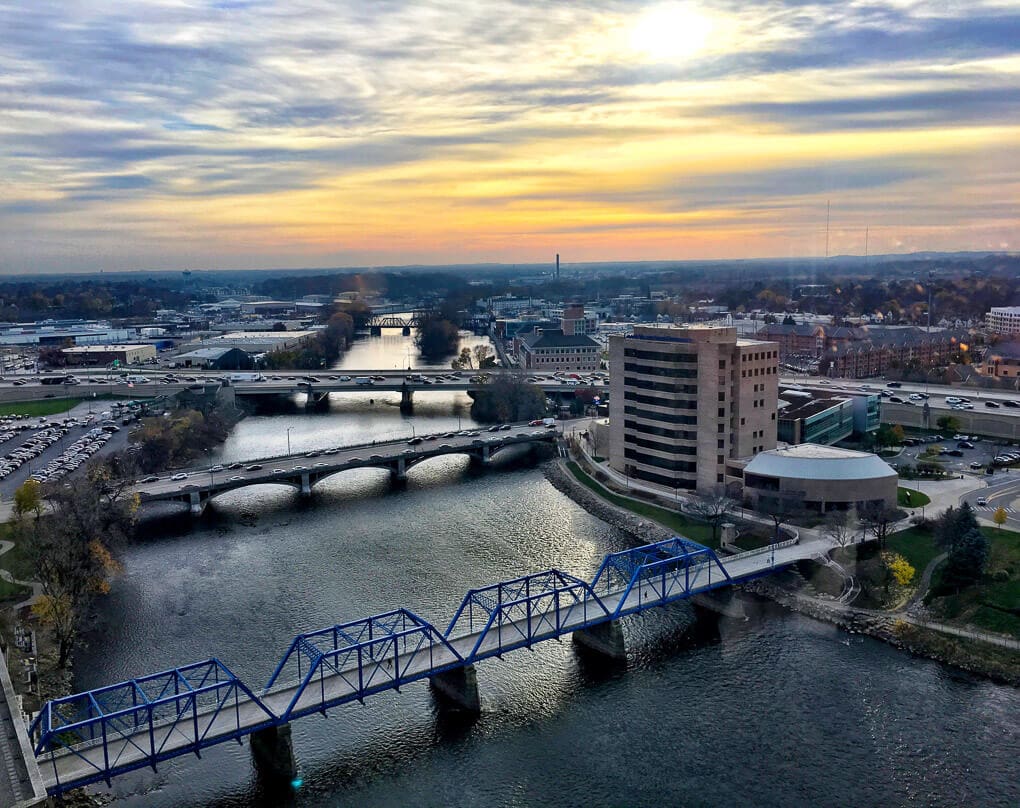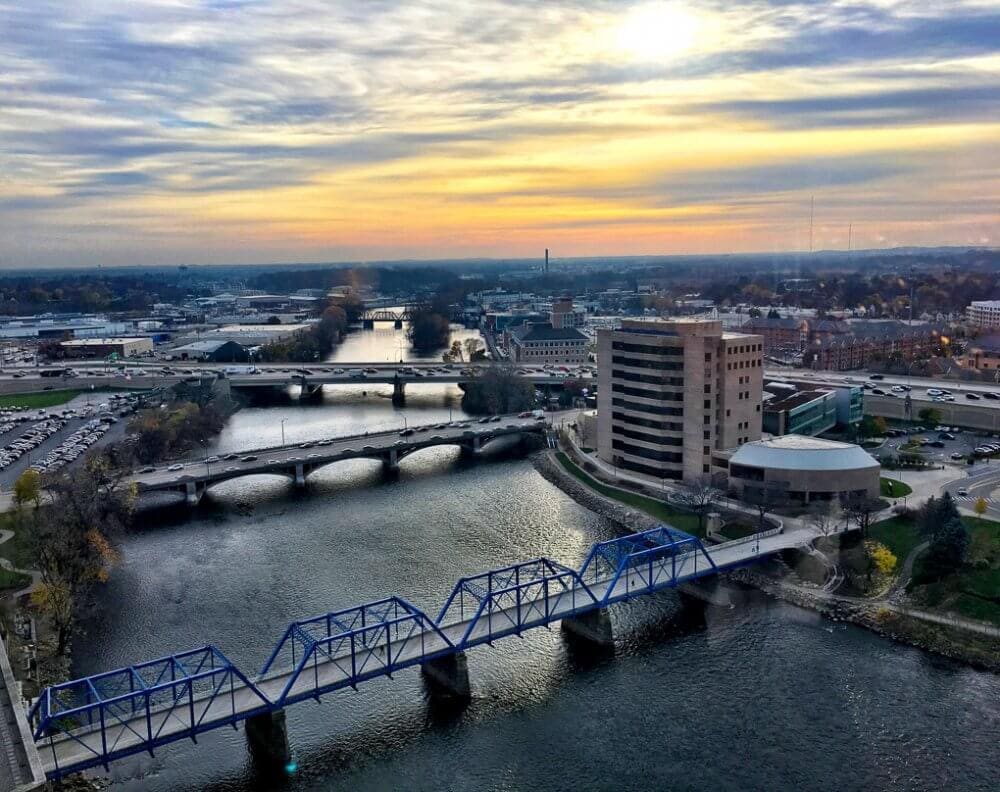 J.W. Marriott Grand Rapids – During our food-filled weekend, we were hosted by the J.W. Marriott that offered all the hospitality you'd expect from a Marriott, with the bonus of  The Concierge Level experience that included perks like snacks, coffee and happy hour with a view.  But what I loved the most about the J.W. Marriott Grand Rapids was that it is walking distance to everything we did over the weekend that's listed above.
Disclosure:  I was sponsored by Discover Grand Rapids for this trip, however, all opinions and photos are entirely my own.
Want to see more photos? Here's a gallery to scroll through for inspiration. There's also a pinable if you want to save it to Pinterest for future travel planning. 🙂