There are a lot of different recipes for hot chocolate spiked with a little liqueur, but have you ever tried Amarula Hot Chocolate? I was first introduced to this Amarula drink during a trip to South Africa. Our safari guide at Phinda Reserve would pack a picnic of provisions and snacks. And one of those provisions was a variety of drink mixes to make "sundowners" or cocktails at the end of our day. We'd sometimes sip gin and tonics or other classic cocktails. But a shot of Amarula cream in hot chocolate was something new and memorable.
If you're ready to give it a try, hit the "skip to recipe" button above to get started. Otherwise scroll below to learn more about the marula fruit and the inspiration for this recipe.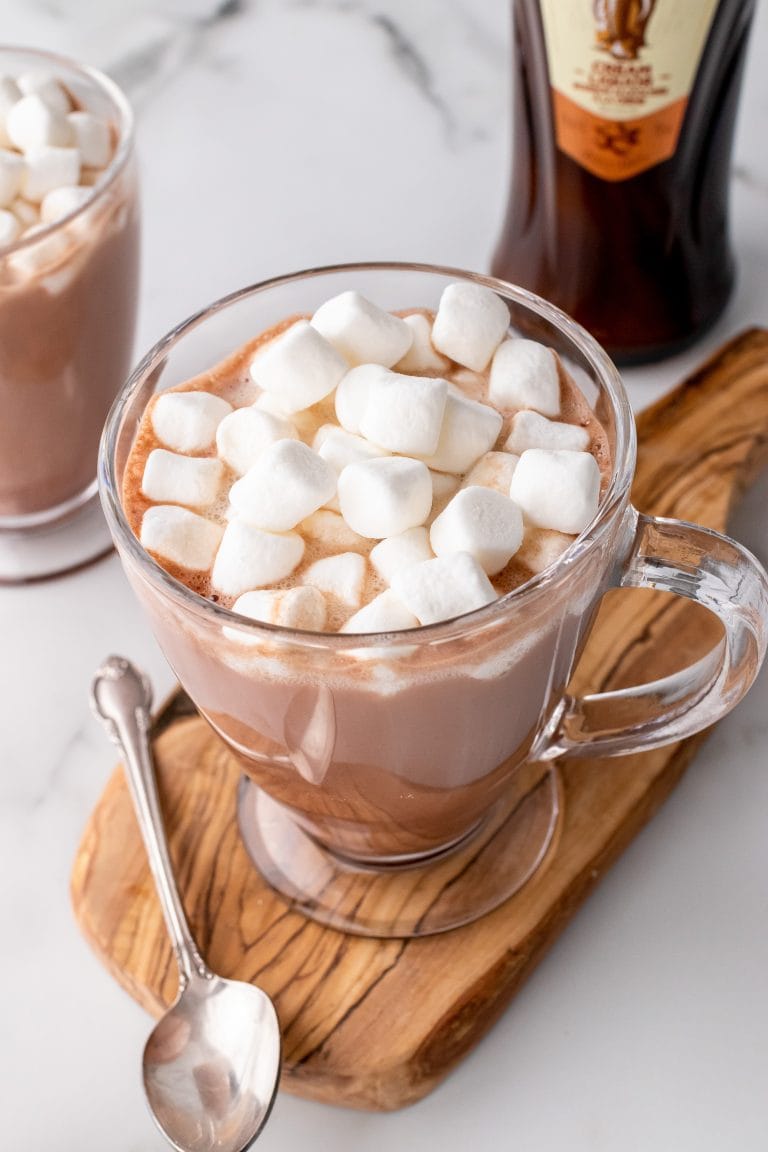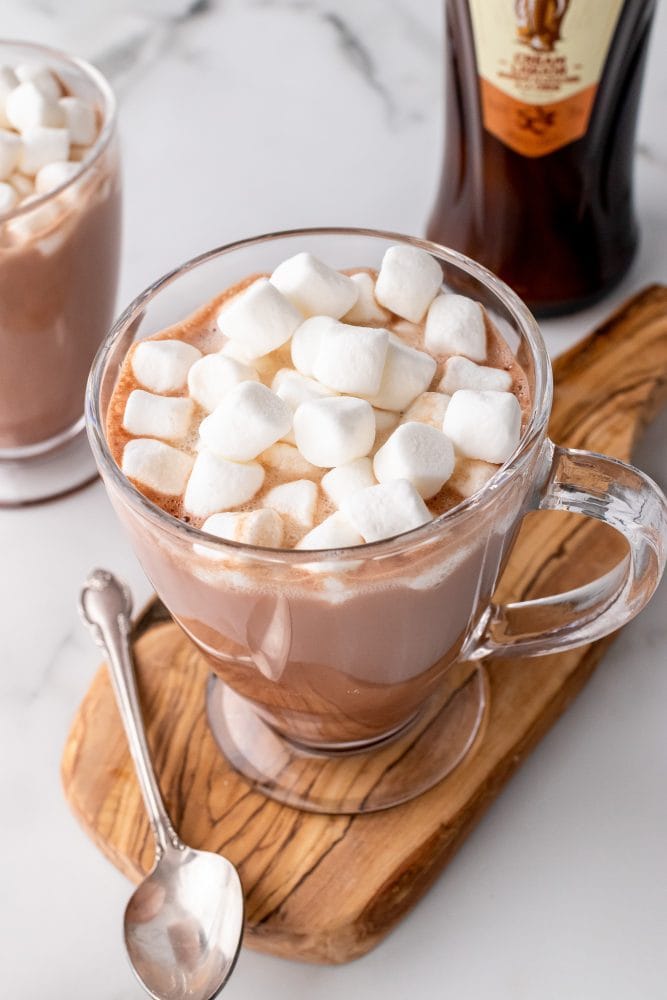 What Is Amarula Cream?
Amarula is a cream liqueur from South Africa. It is similar to something like an Irish Cream, but is made with the fruit of the marula tree. Marula fruit is a small, sweet, yellow citrus-y tasting fruit with seed like a rock. The flavor is a bit like light citrus and caramel, which pairs perfectly with hot chocolate. But it is also nice over ice.
Now, the marula tree itself has quite a fun story. Legend has it that elephants would eat the fallen fruit and get drunk off of the fermented sugars. So it's sometimes called an Elephant tree. But truly it would take a lot of fruit to get an elephant tipsy, so it's only a fun legend. But for us humans, a shot of the Amarula cream liquor is just the thing needed to take the edge off of having a lion stare you directly in the face.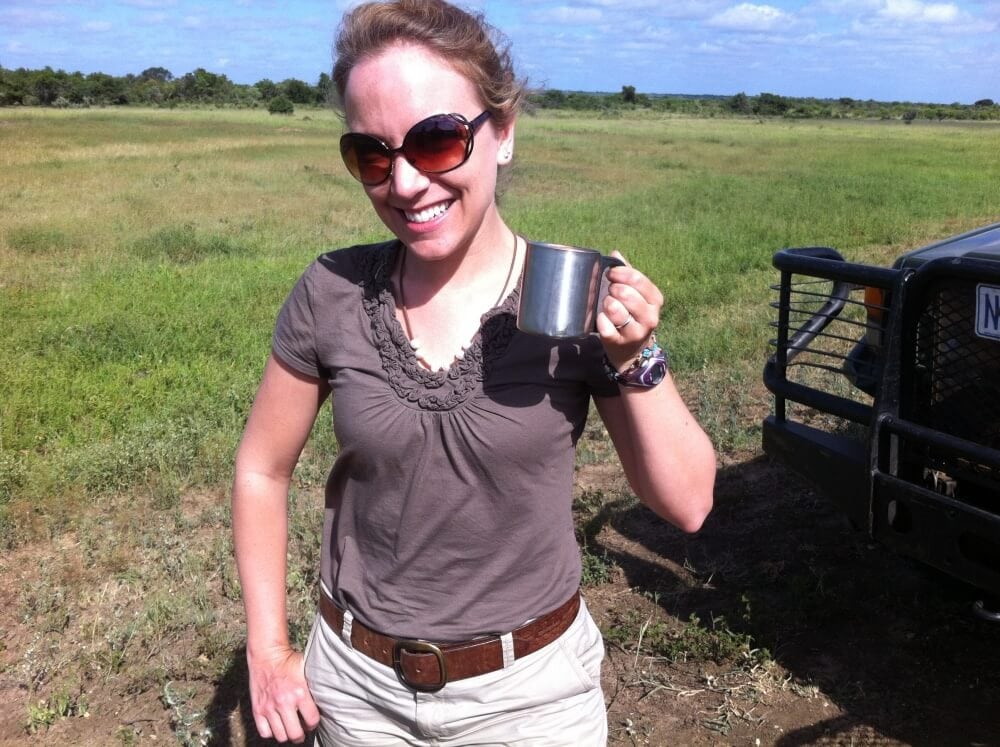 While chasing lions and searching for elephants at Phinda's Private Game Reserve, we'd take little picnic breaks where our ranger, Matt, would unpack biltong, dried fruits and what seemed like a fully stocked bar (we love him for that). On our last morning at Phinda, he made us Amarula Hot Chocolate.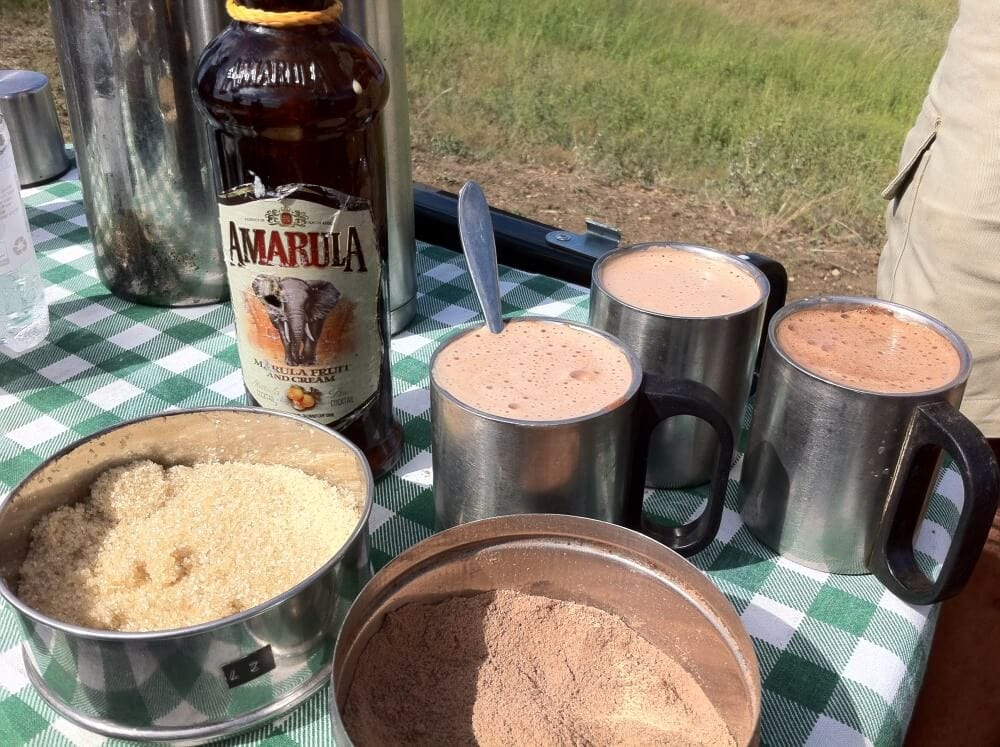 What's it taste like? Well, it's creamy like Bailey's, but a little lighter and with a slight citrus flavor. It taste great on the rocks, or as an added flavor in hot chocolate or coffee. (Personally, when it comes to creamy liquors, I think the South Africans have the Irish beat. Just sayin.) You can find it at most liquor stores in the States. Just look for the bottle with an elephant on it.
How To Make Amarula Hot Chocolate
If you're hosting a picnic or get together with friends or family, gather together the ingredients below:
1 packet of hot chocolate mix
1 tsp granular sugar
1/2 cup hot water
1/4 cup Amarula Liqueur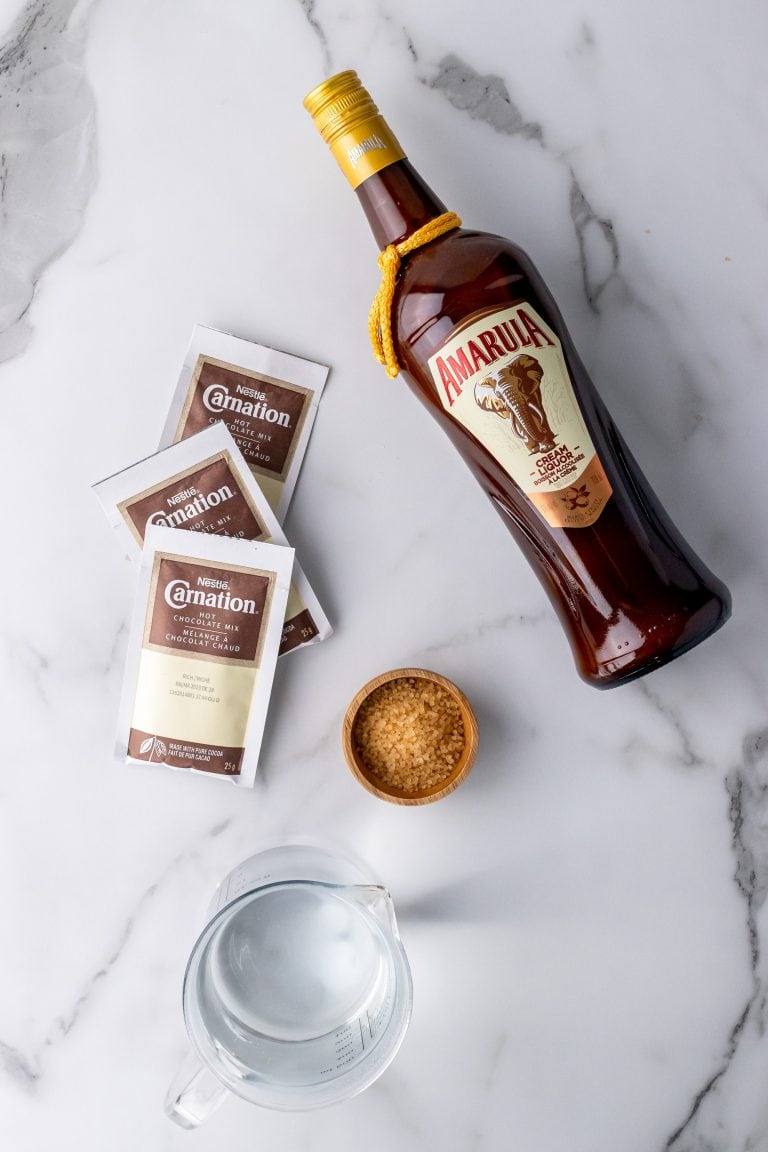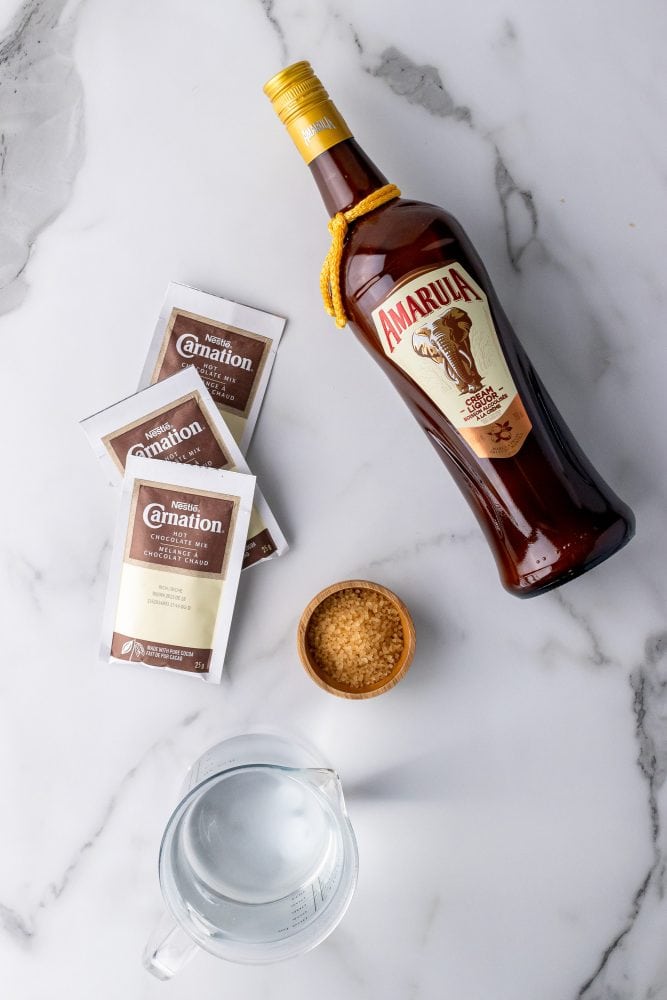 Pour a packet of hot chocolate mix into your favorite mug and stir in the hot water until the mix is dissolved.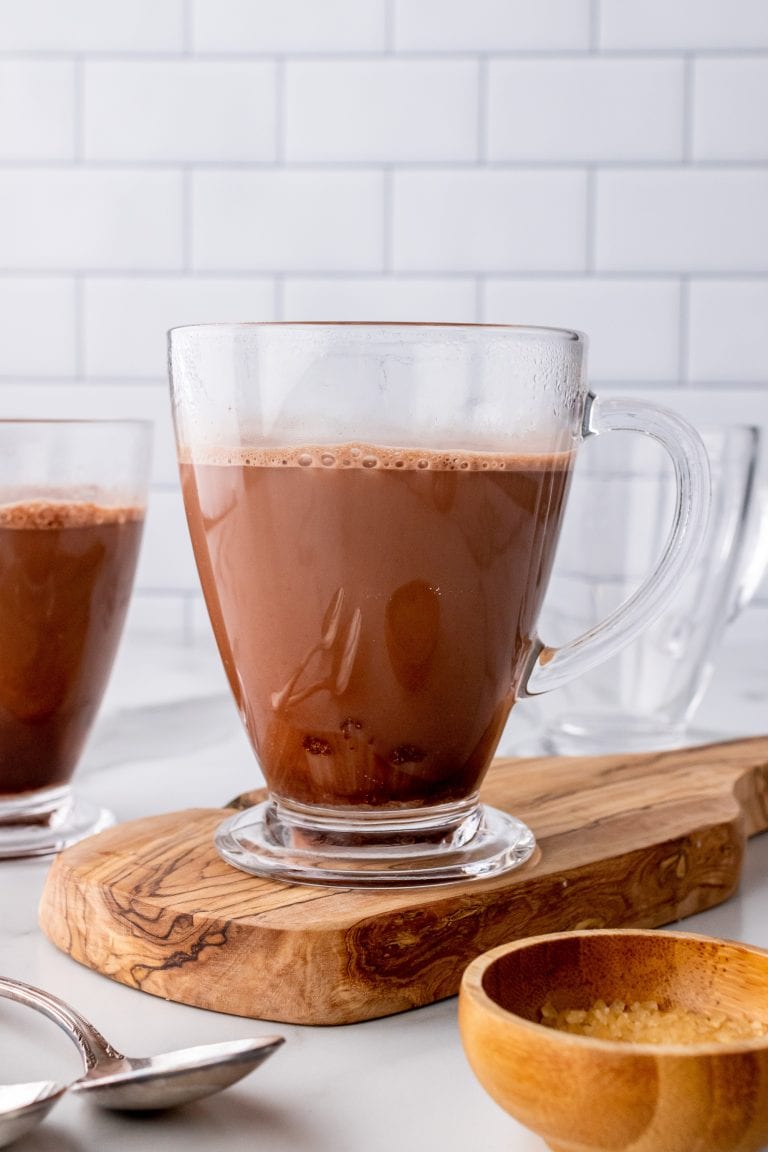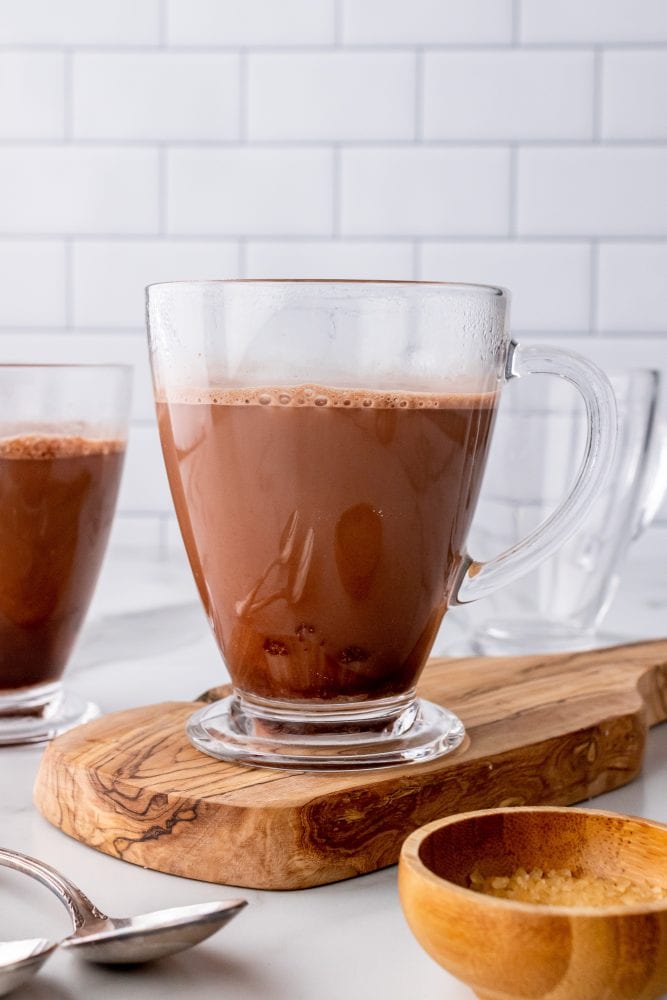 Next, pour a shot or two (roughly 1/8 to 1/4 cup) of Amarula liqueur into the hot chocolate.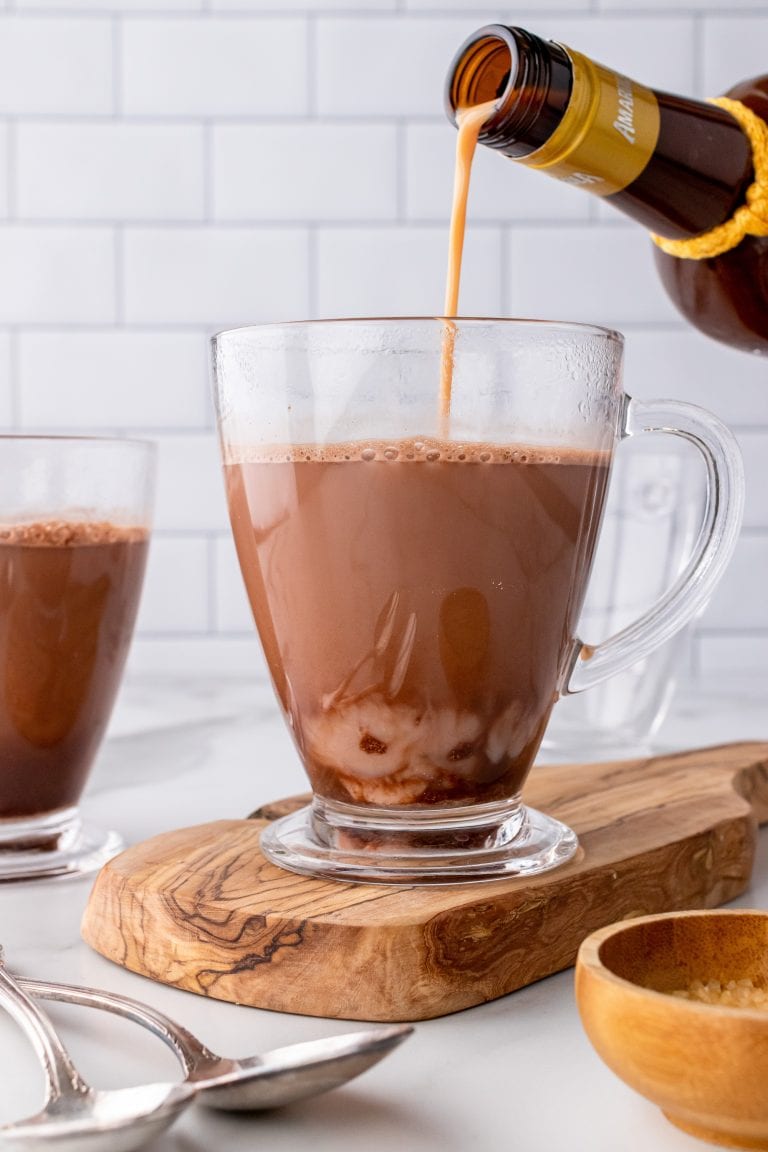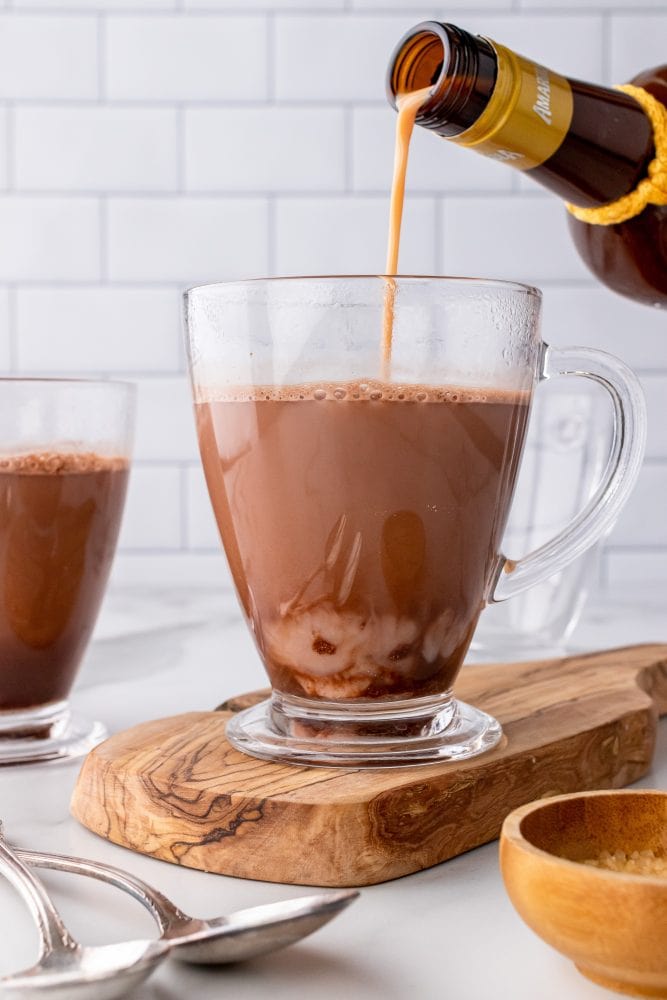 Repeat those steps for as many Amarula Hot Chocolates as you need to make.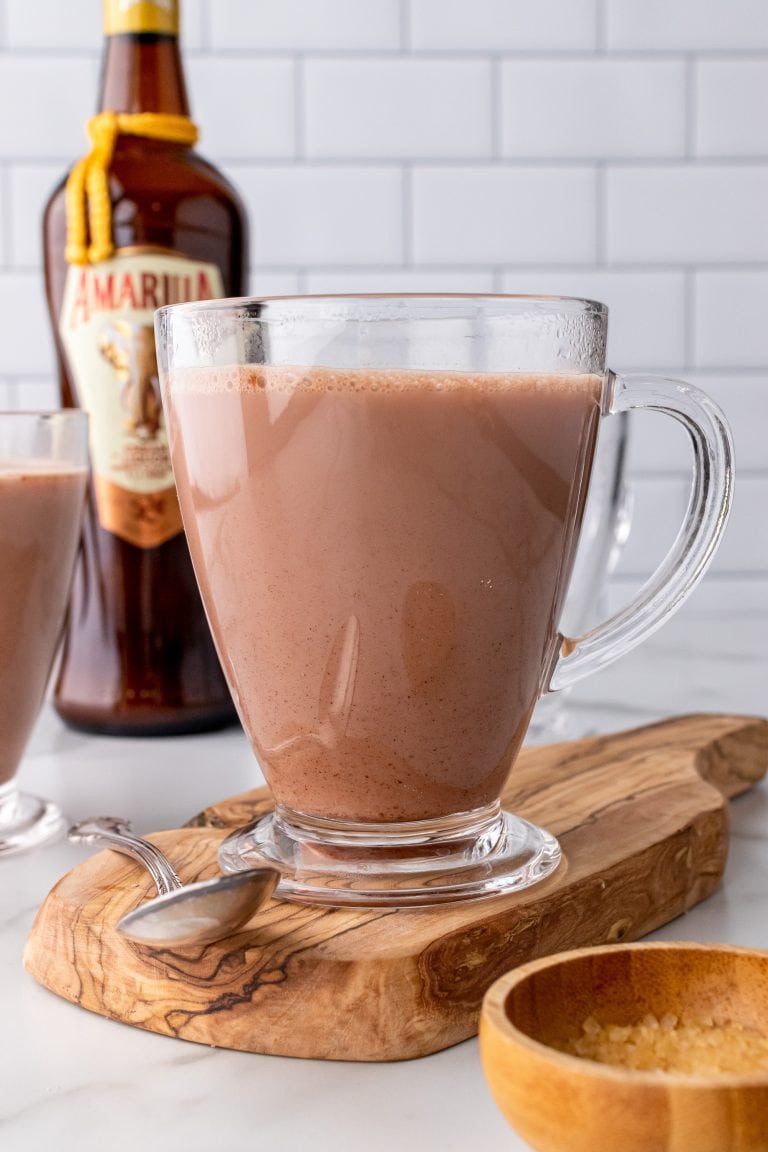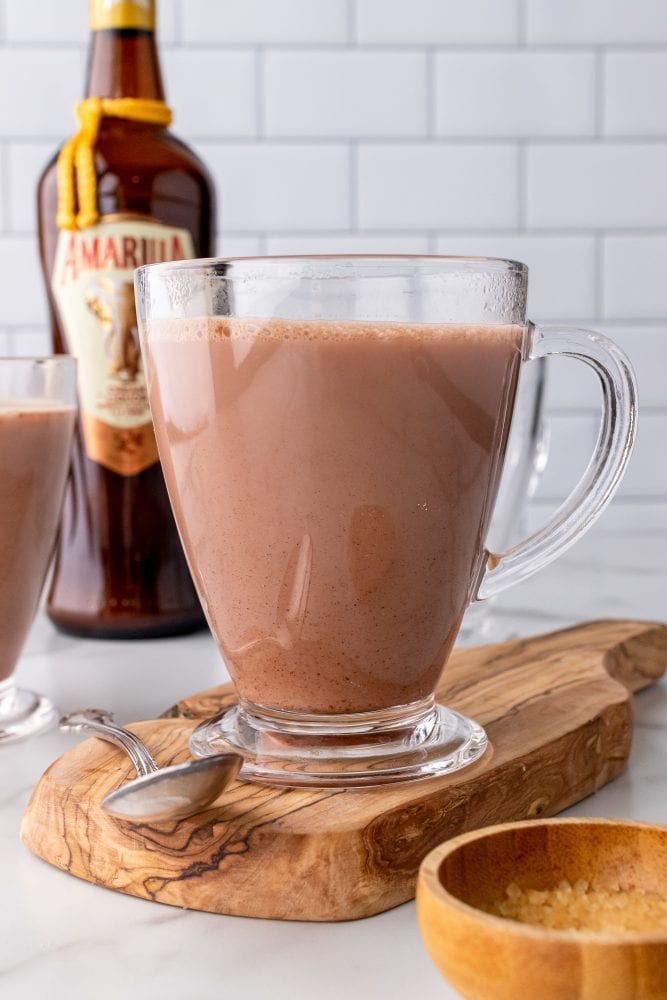 Enjoy it alone or top with marshmallows for fun.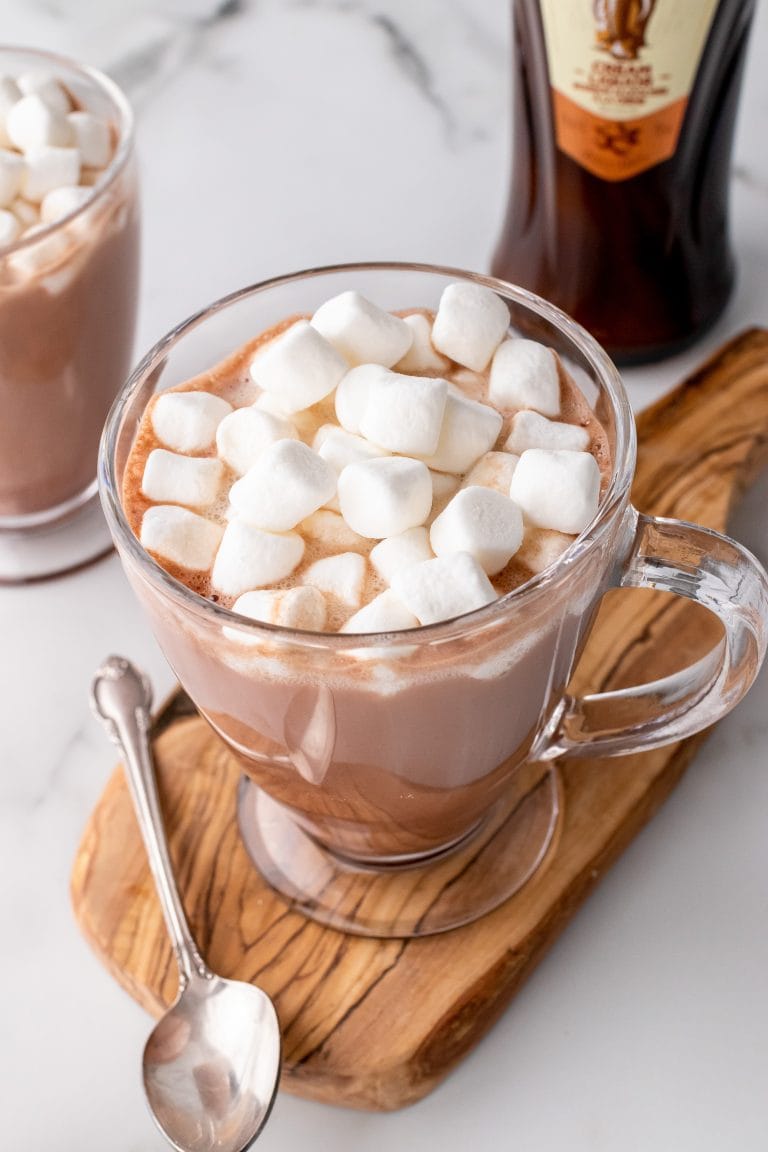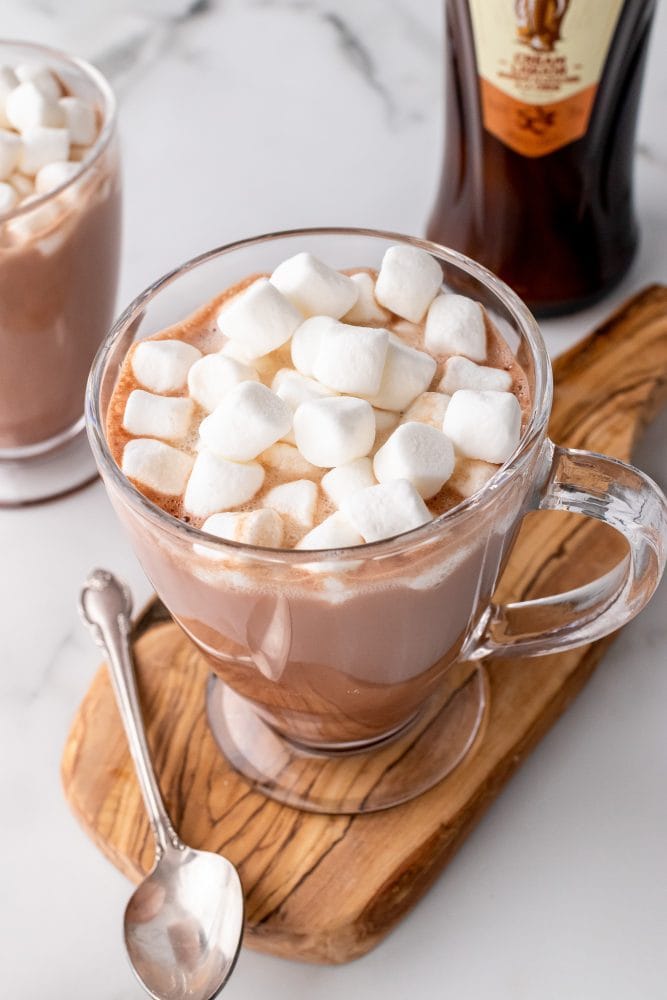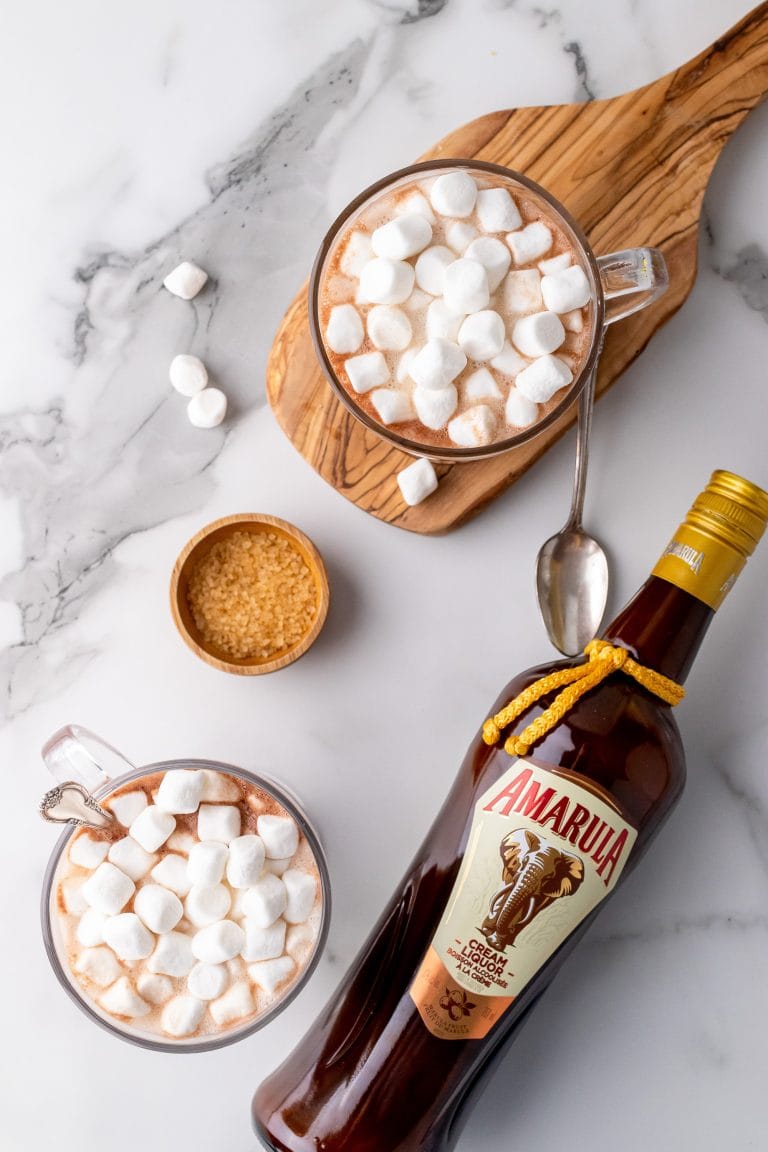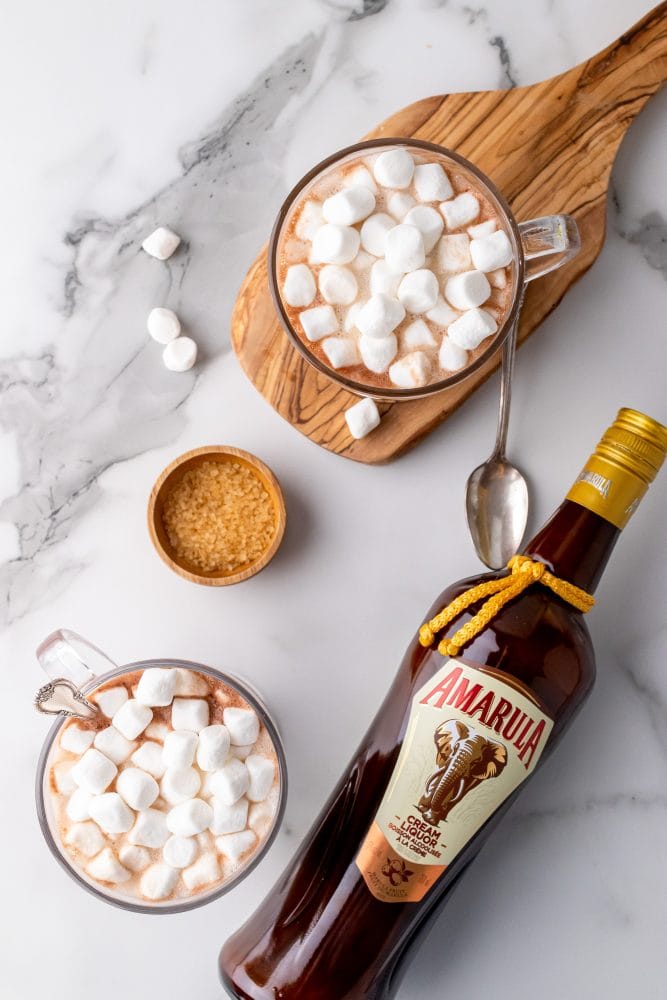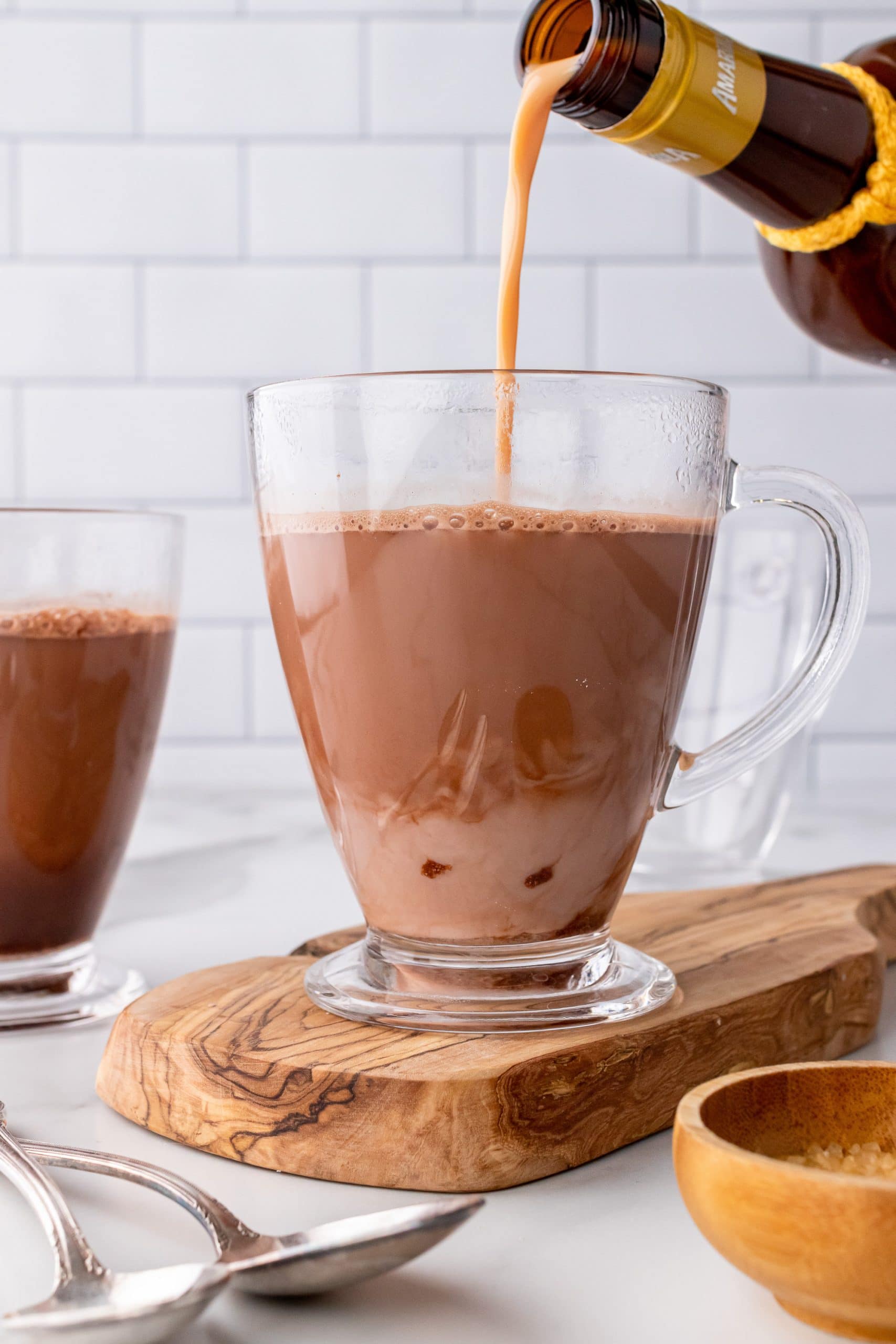 Amarula Hot Chocolate
Hot chocolate with an added citrus and caramel flavor of Amarula liqueur.
Ingredients
1 packet of hot chocolate mix
1 tsp granular sugar
1/2 cup hot water
1/4 cup Amarula Liquor
Instructions
Stir ingredients together in your favorite mug and enjoy! Makes one serving.
Originally posted Dec 23, 2011. Updated 2022.