Having just returned from South Africa the week of Christmas, half my mind is still on safari and the other half is in holiday mode.  It's a strange place to be.  To balance this out, I've got a new recipe I'm sipping while going through photos and catching up on posts.  Well, it's not really a recipe, but more of a new way of making something I'm sure you've made before … hot chocolate.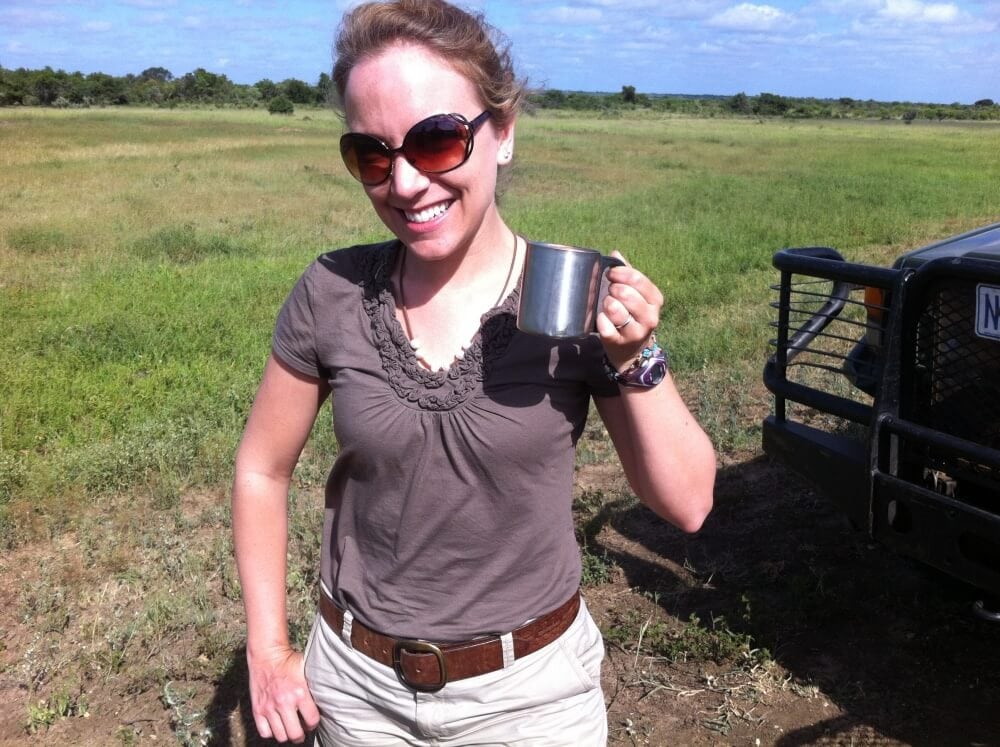 While chasing lions and searching for elephants at Phinda's Private Game Reserve, we'd take little picnic breaks where our ranger, Matt, would unpack biltong, dried fruits and what seemed like a fully stocked bar (we love him for that). On our last morning at Phinda, he made us Amarula Hot Chocolate.
Amarula is a South African liquor made from the marula; a small, sweet, yellow citrus-y tasting fruit with seed like a rock.  Legend has it that elephants would eat the fallen fruit and get drunk off of the fermented sugars.  Well, that myth has been dispelled as it would take a whole lot of alcohol to get these three ton pachyderms tipsy.  But for us humans, a shot of the Amarula liquor is just the thing needed to take the edge off of having a lion stare you directly in the face.
What's it taste like?  Well, it's creamy like Bailey's, but a little lighter and with a slight citrus flavor.  It taste great on the rocks, or as an added flavor in hot chocolate or coffee.  (Personally, when it comes to creamy liquors, I think the South Africans have the Irish beat.  Just sayin.) You can find it at most liquor stores in the States.  Just look for the bottle with an elephant on it.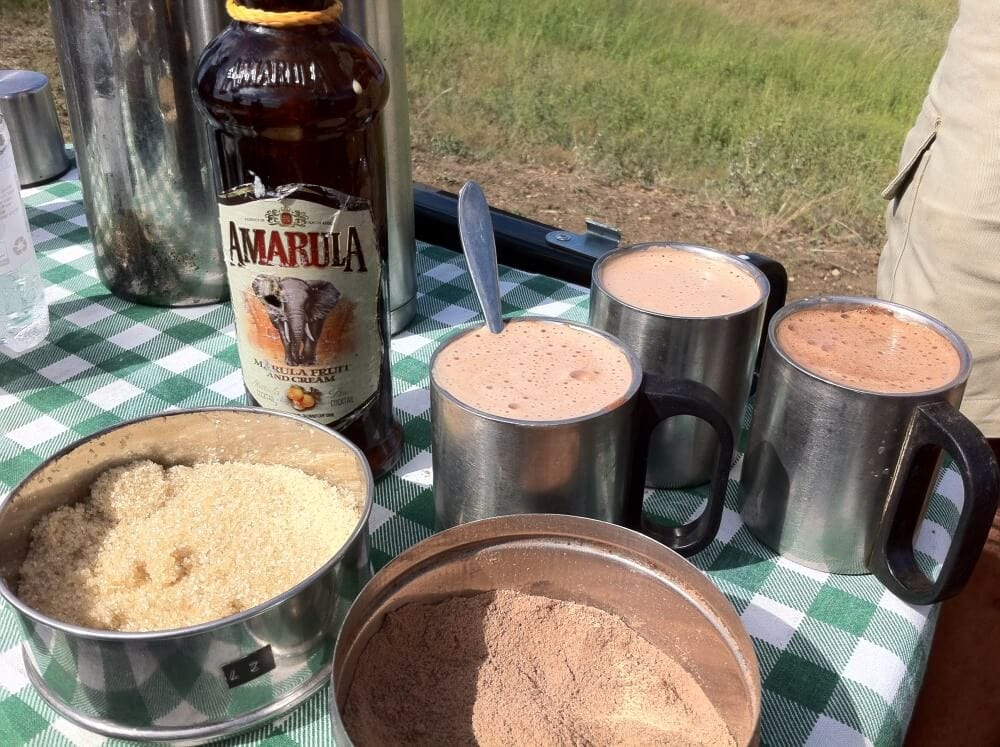 Amarula Hot Chocolate
Per 1 Cup Serving
1 packet of hot chocolate mix
1 tsp granular sugar
1/2 cup hot water
1/4 cup Amarula Liquor
Stir together in your favorite mug … and enjoy!