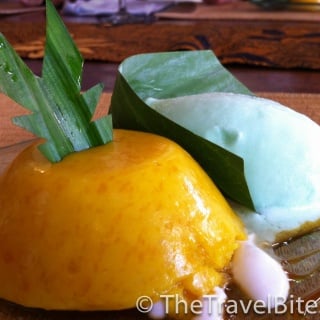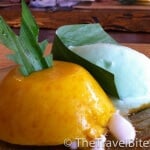 Looking for an unique twist to a traditional pumpkin dessert?   How about one with a creamy coconut twist.
I usually associate pumpkins with autumnal spices such as cinnamon and nutmeg, recipes that comfort you on a cold winter day.  So I didn't expect to stumble upon them in tropical Southeast Asia. As it turns out, pumpkins are quite popular all year long in Bali, and I was fascinated to learn about how locals prepare this versatile gourd.  One of the first dishes I learned to make during a cooking class at the Four Seasons in Jimbaran Bay was a pumpkin and coconut dessert called kue labu. It's a Balinese treat that's easy to make, tastes creamy and sweet, and has the texture of a flan or custard.
Follow the recipe below from Chef Ariana to make it at home for the holidays or for a sweet after dinner treat.