I've been on a bit of a kick of making homemade marshmallows lately, and this week it is mocha marshmallows. Can you think of a more perfect combination than caffeinated, chocolatey, fluffy sugar pillows? I'm surprised I hadn't thought of making mocha marshmallows before as they seem to be the perfect quick energy bite needed for my hobby of long distance running.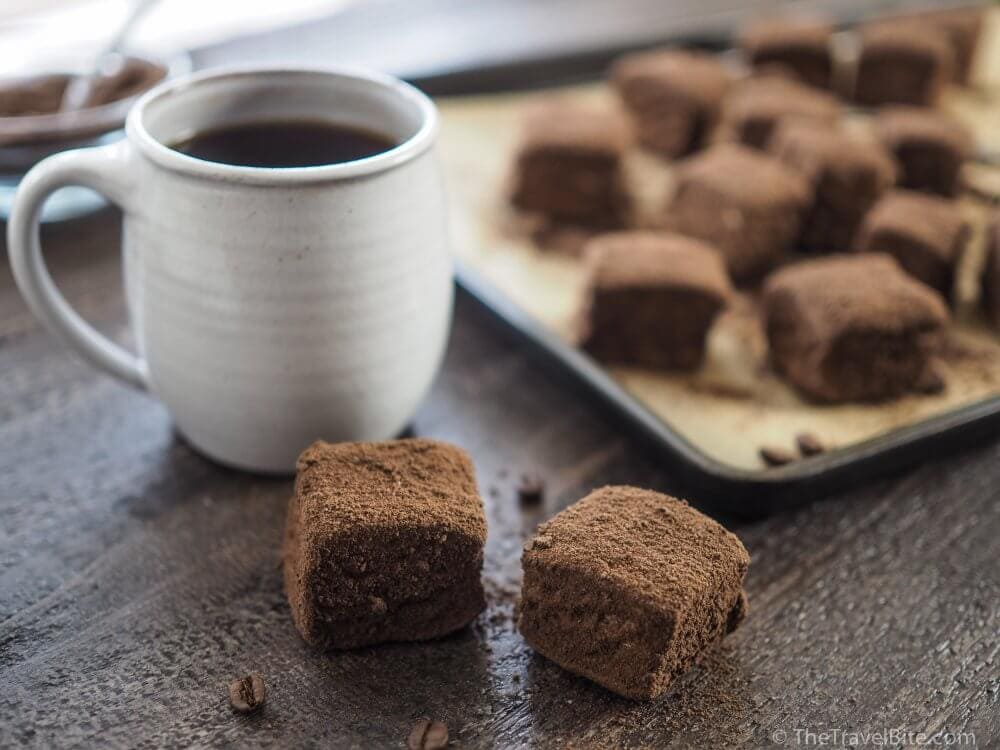 Homemade Marshmallows Origin Story
But this idea was not my own, it was Pete's. It all started with recipe testing to make the perfect key lime pie marshmallow for a video. After I adapted my original homemade marshmallow recipe to achieve the perfect tart lime and sweet graham cracker crumb ratio, Pete started texting me more ideas. "How about a coffee marshmallow rolled in chocolate?" he says. Light bulbs go off over my head. Stars light up in my eyes. I instantly think my husband is genius. Well, I thought he was awesome before, but now he's my caffeine hero.
His original idea for mocha marshmallows included a bit of cayenne pepper sprinkled on the outside, to make it a like a little candied Mexican hot chocolate. I might try that some day, but right now I don't want to mess with perfection.
Mocha Marshmallow Recipe Method
For the first batch, I used regular cold brew coffee, and that wasn't strong enough. I also tried coffee extract, and that tasted bitter. But thankfully (especially for us caffeine lovers) there's cold brew concentrates on the market now. And that was perfect for getting the best coffee flavor in the marshmallows. Enjoy the recipe below!
Recipe:  Mocha Marshmallows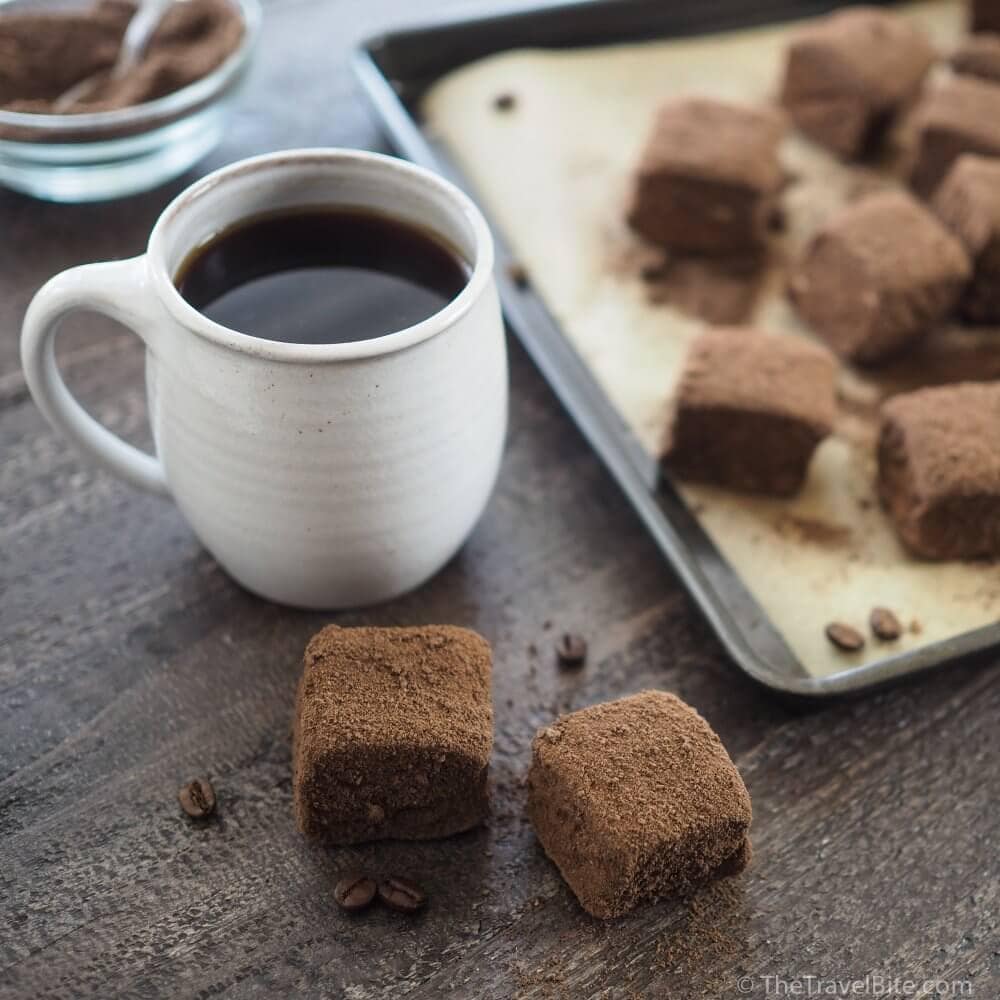 Prep time:
Cook time:
Total time:
Ingredients
3 packages unflavored gelatin
1 cup cold brew concentrate, divided
12 ounces granulated sugar (1½ cups)
¼ tsp kosher salt
1 cup light corn syrup
1 tbsp cocoa powder
1 pouch (9 sheets) chocolate flavored graham crackers
nonstick spray
Instructions
Place gelatin into large bowl of a stand mixer along with ½ cup of cold brew concentrate.
In a small saucepan, combine the remaining ½ cup cold brew concentrate, granulated sugar, corn syrup, and the salt. Place over low/medium heat, cover, and allow to cook for 2-3 minutes. Uncover, clip a candy thermometer onto the side of the pan and continue to cook until the mixture reaches approximately 240 degrees. This process should take around 7-10 minutes.
Want to save this recipe? Pin it! 🙂