Inspired by a trip to Great Britain where we indulged in dessert a few times to many, and one of those happened to be an Earl Grey creme brûlée. I knew I had to try and make this at home! Turns out, it's a lot easier than I thought it would be. The secret is in infusing the cream with Earl Grey tea before you begin. The tough part is resisting the temptation to drink the infusion as the scent of creamy bergamot and black tea is quite tempting.
Check out the recipe below and see how easy it is to make Earl Grey creme brûlée at home. To make them extra special, look for tea cups to use instead of ramekins. (The one I have pictured below are the VÄRDERA tea cups from Ikea.) Enjoy!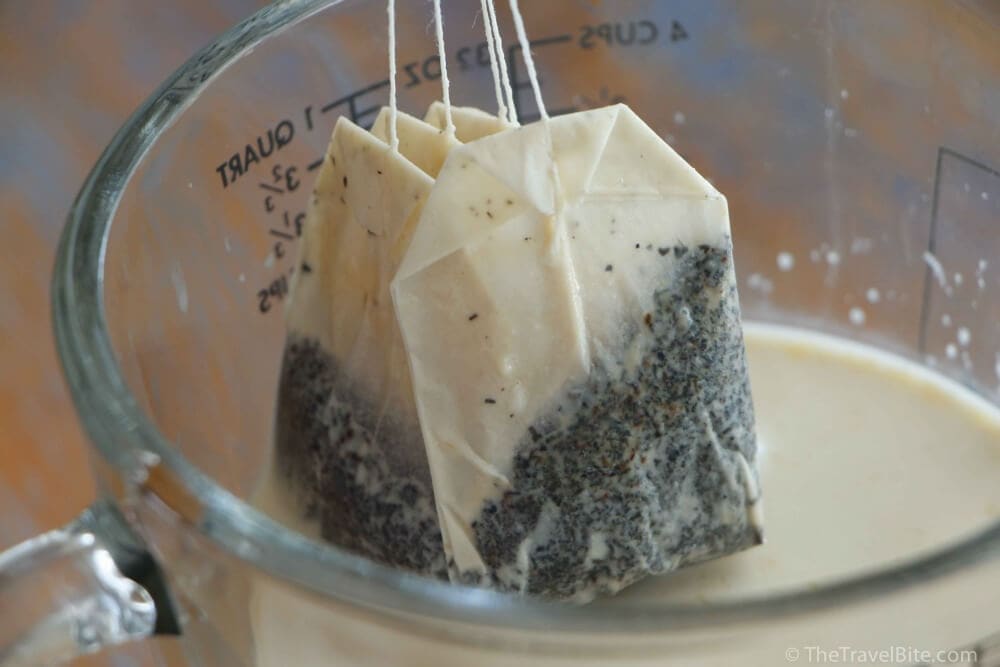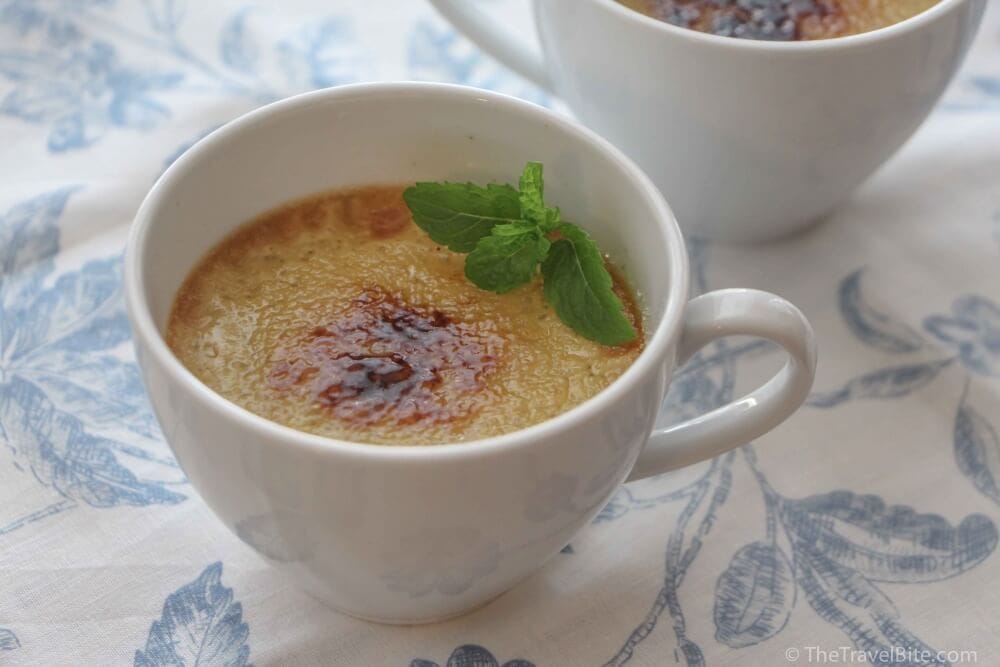 Earl Grey Creme Brûlée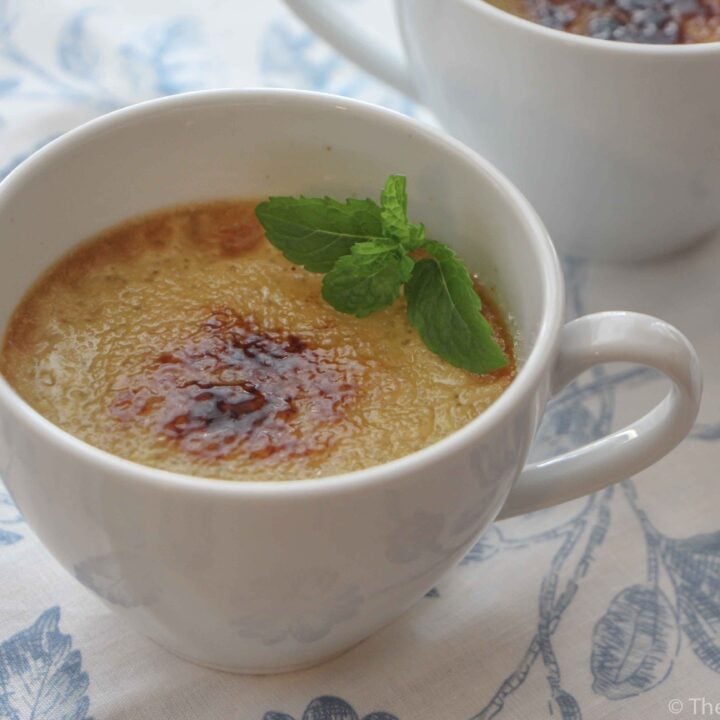 Earl Grey Creme Brûlée
Total Time:
1 hour
15 minutes
Ingredients
6 egg yolks
1 pint heavy whipping cream
5 Earl Grey tea bags
1/3 cup sugar
4 tsp sugar for brûlée
Instructions
Pour 2 cups (1 pint) of heavy whipping cream in a microwave safe bowl, preferably one with a handle such as a measuring bowl to make it easy to remove.
Heat in the microwave for one minute, stir, heat in the microwave for another minute, stir, and heat for one last minute and stir again. It's a total of three minutes in the microwave, stirring in-between each minute to make sure it evenly heats and doesn't boil.
Add 5 tea bags to heated cream, making sure to dunk them a few times so that the bags absorb enough cream to stay submerged and begin to infuse it with flavor. Cover with plastic wrap and let it steep on the counter for 30 minutes.
When the tea is just about done steeping, heat your oven to 325.
Separate your egg yolks for the whites (if you haven't already done so) and add them to a small mixing bowl. Pour 1/3 cup sugar over the egg yolks and gently stir with a fork or spoon, folding the sugar into the yolks. Don't use a whisk as that will cause it to bubble.
When tea-infused cream is ready, slowly pour into the egg mixture while gently stirring with a spoon. Once the cream and egg mixture are blended together, pour mixture into 4 ramekins or small tea cups.
Place the ramekins in a deep baking pan or casserole dish and put them on the middle rack in the oven. Pour hot water (tap water is okay) into the baking pan until the water looks like it is just about even with the cream on the inside of the ramekins.
Bake for 45 to 50 minutes at 325 degrees.
Carefully remove the baking pan from the oven and allow to cool.
Cover ramekins with plastic wrap and refrigerate up to 4 hours or overnight.
When ready to serve, sprinkle each ramekin with a teaspoon of sugar and carefully melt the sugar using a kitchen blow torch (Please take care and follow package instructions for using the torch.)
Garnish with a sprig of mint and serve.
Nutrition Information:
Yield:

4
Serving Size:

1
Amount Per Serving:
Calories:

570
Total Fat:

50g
Saturated Fat:

30g
Trans Fat:

1g
Unsaturated Fat:

17g
Cholesterol:

412mg
Sodium:

45mg
Carbohydrates:

26g
Fiber:

0g
Sugar:

24g
Protein:

7g
Nutritional information provided is only an estimate.
Want to save this recipe for later? Pin it!