Summertime is Spritz time! And while Aperol Spritz might be the most common cocktail you'll see while visiting Italy, the Hugo Spritz (pronounced Ooh-Go) is my favorite. And it is enjoyed in Northern Italy during the summer and winter.
It's light, refreshing, effervescent. A Hugo Spritz is made with Elderflower syrup or liqueur, Prosecco, and a splash of sparkling water. It can be made differently depending on if you want it more light (syrup and Prosecco) or more boozy (liqueur and Prosecco). You can even make this into a mocktail if you'd like by simply using the elderflower syrup and sparkling water.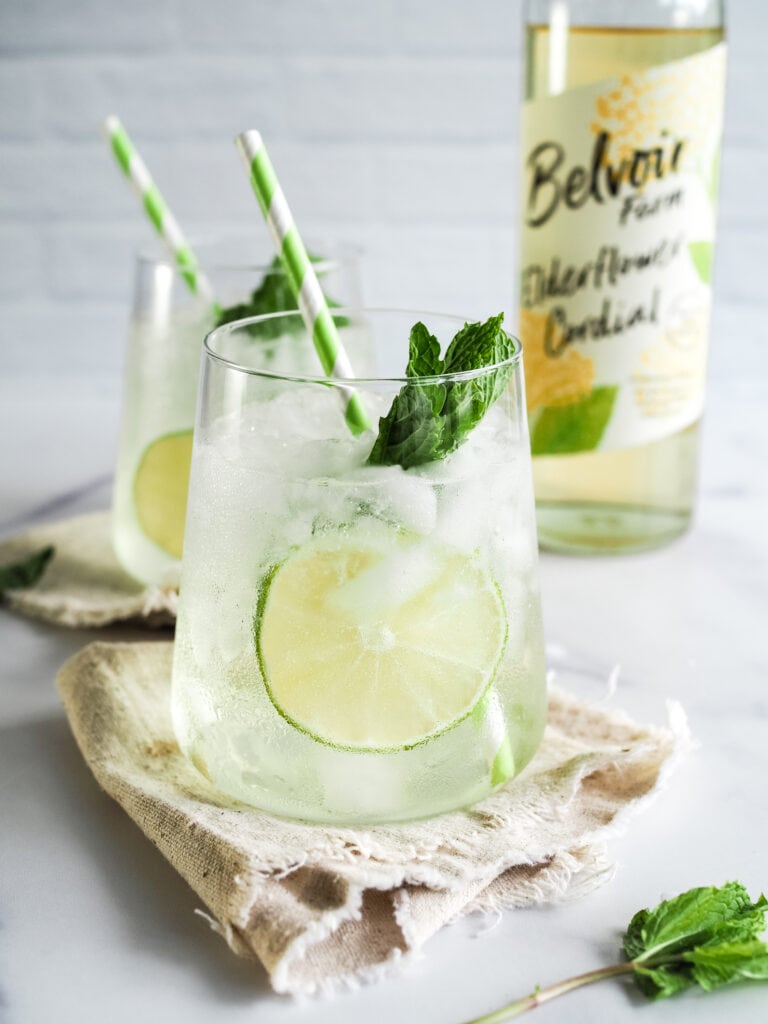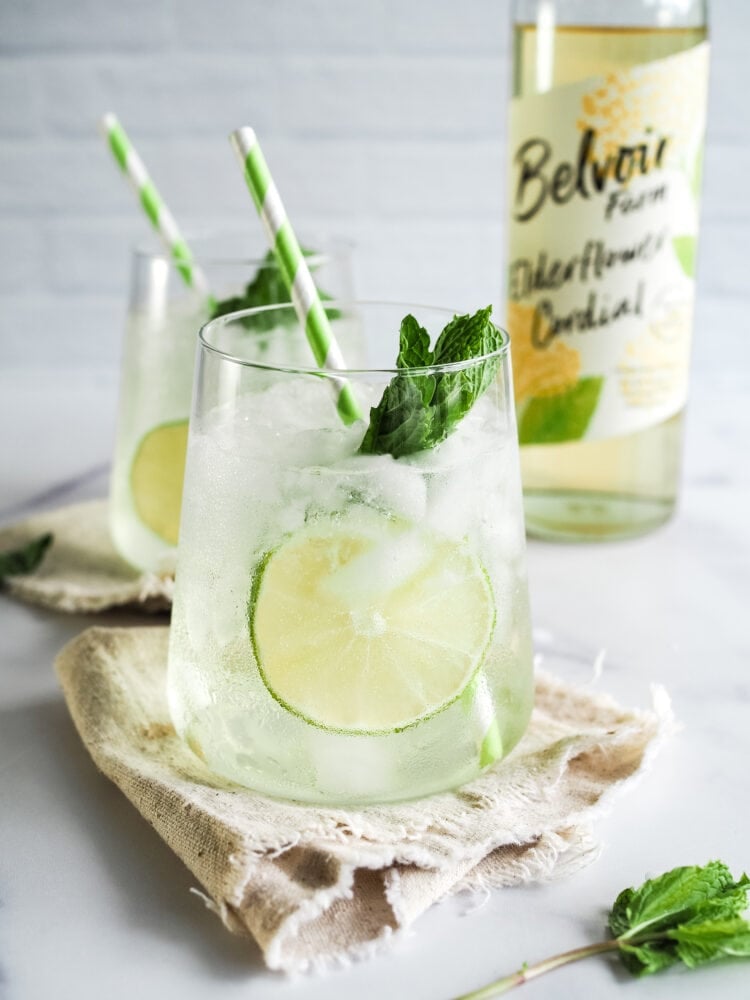 Why Is It Called A Hugo Spritz?
Why is it called a Hugo? Well first, it's a spritz, and a spritz is a type of Italian cocktail served as an aperativo, which is a sort of before dinner drink with friends. Kind of like happy hour. Initially, the spritz was an Italian/Austrian creation in the 1800s. Visitors to Venice were not used to the strength of the local wine, so they started to request a "spritzen" (a bit of water) to lighten it up a bit.
Later, bitters, such as Campari, were added to the spritz. And now you can find other types of spritz including the limoncello spritz, and the Hugo Spritz. But back to the name Hugo … it was made up by its creator! And his name is not even Hugo.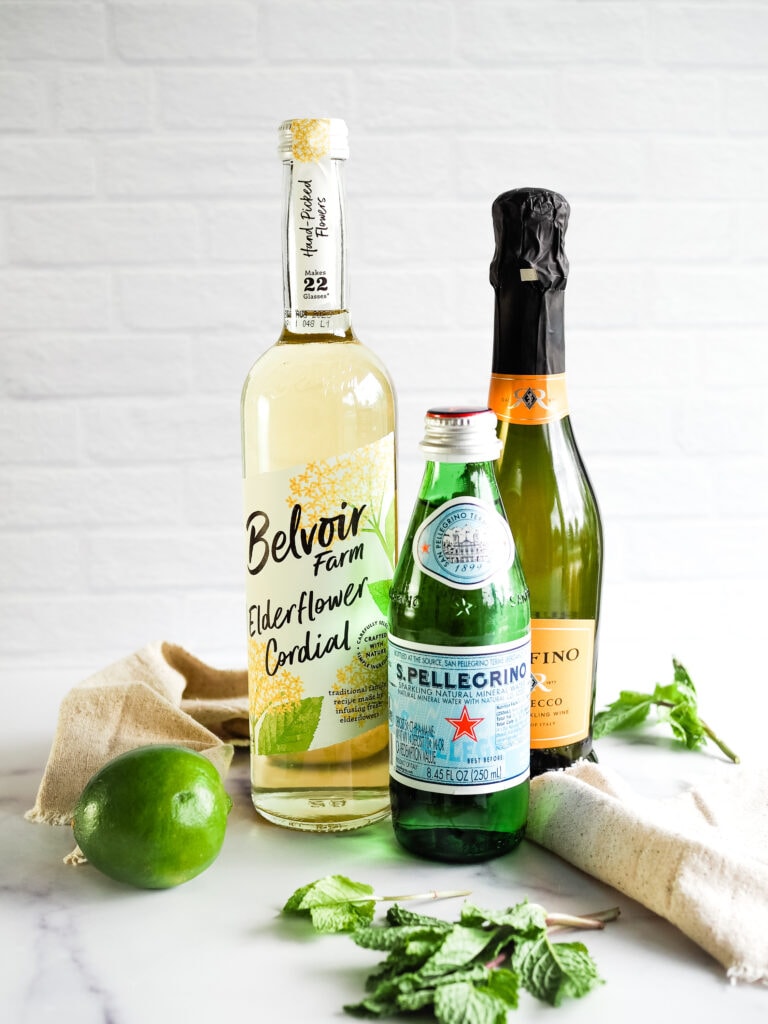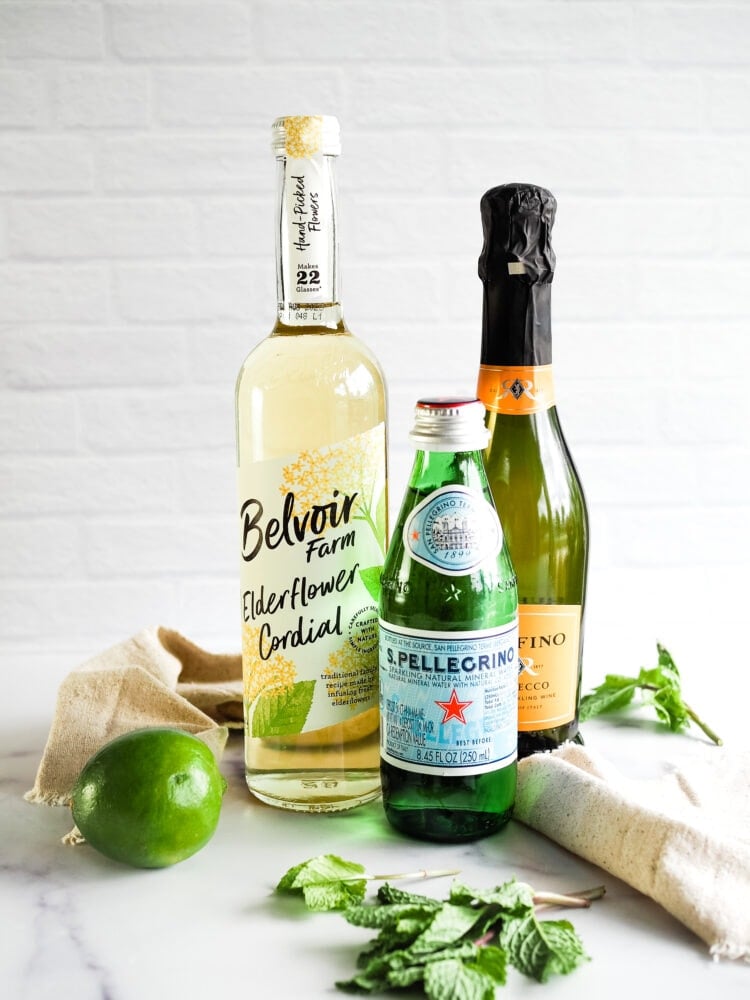 Hugo Spritz Ingredients
Elderflower Syrup
Italian Processo
Sparkling Water
Mint
Lime
Some bartenders will also make the Hugo Spritz with and elderflower liqueur, such as St. Germain. But traditionally it is made with syrup.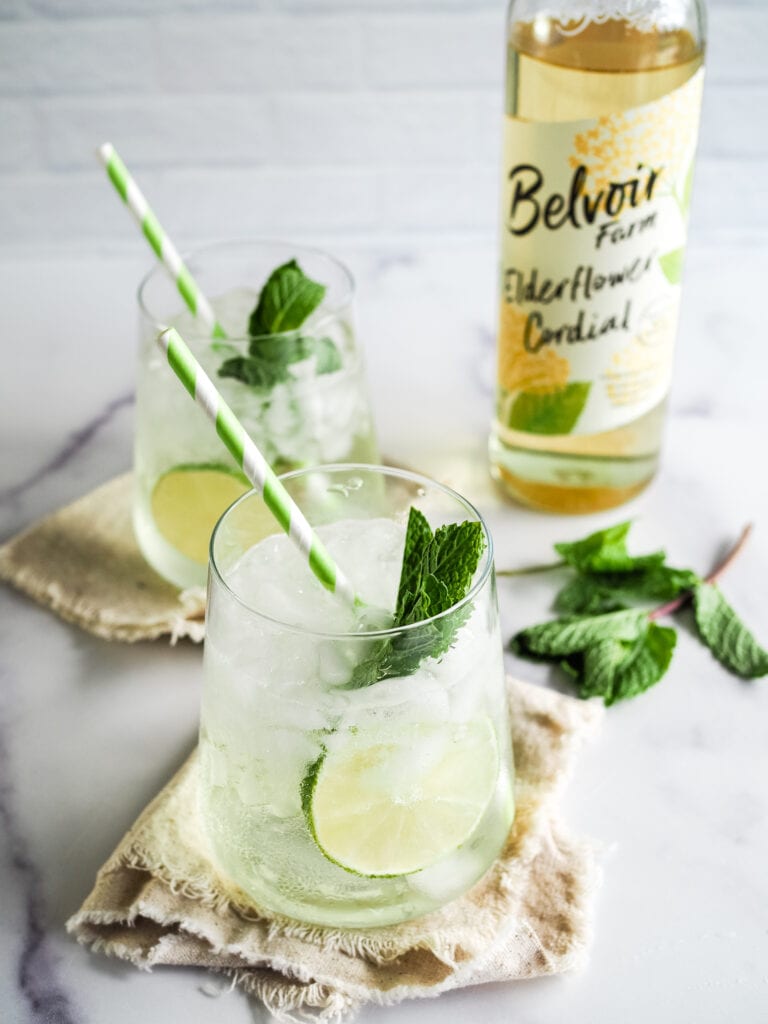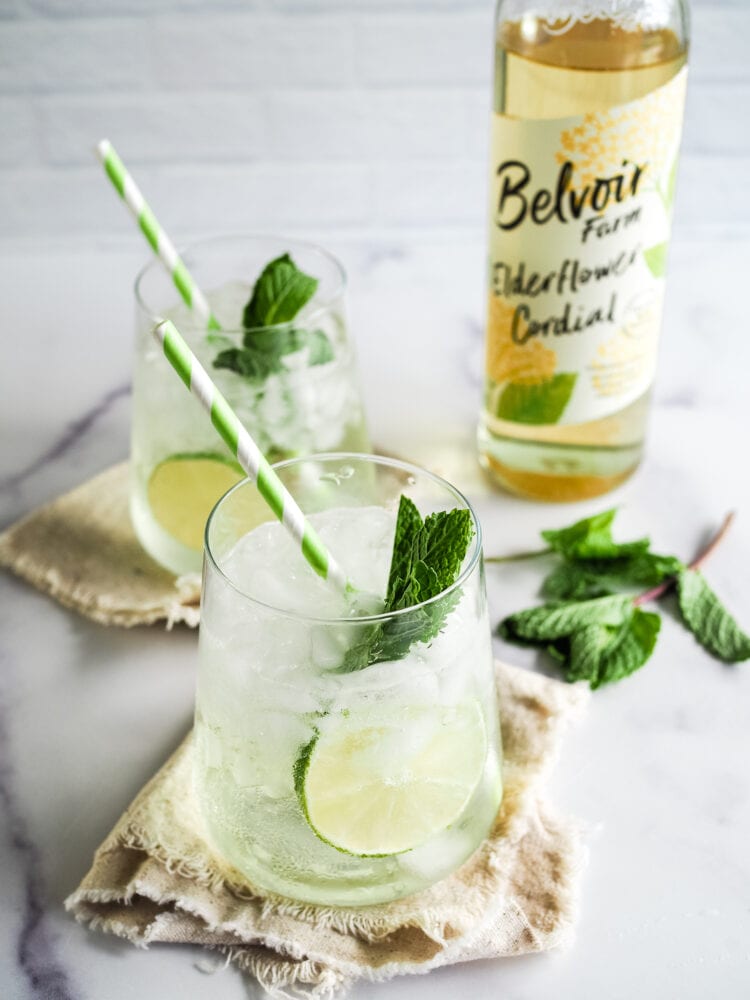 Hugo Spritz Recipe
To make a Hugo Spritz, fill a wine glass with ice. Pour in one to two ounces of elderflower syrup. Next, pour four ounces of Processo. Top with a bit of sparkling water. Finally, garnish with fresh mint and a slice of lime or lime wedge.
Of course, you can customize this cocktail to your preferred taste with either more Prosecco, or by using an elderflower liquor.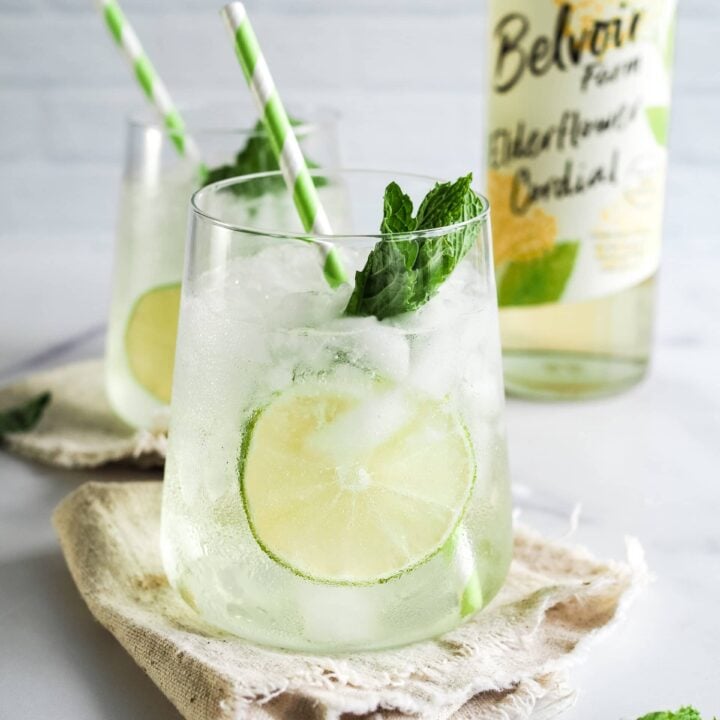 Hugo Spritz
The Hugo Spritz is an easy, light, and refreshing cocktail from Northern Italy made with elderflower syrup and Prosecco.
Ingredients
1 ounce elderflower syrup
4 ounces Italian Prosecco
1-2 ounces sparkling water
fresh lime, sliced
fresh mint sprig
ice
Instructions
Fill wine glass with ice.
Pour in elderflower syrup, then the Prosecco.
Top with sparkling water.
Garnish with lime slice and sprig of mint.