What do you get when you combine two of my favorite things? Nutella recipes that also use coffee! The chocolate-y hazelnut goodness Nutella with coffee is a winning combination, and you'll love this amazing dessert-worthy coffee drink recipe — a Nutella Macchiato. In honor of World Nutella Day (yes, this holiday really does exist and it's totally worth celebrating), I kicked my coffee up a notch. It was surprisingly easy to make. Nutella melts beautifully in a hot cup of espresso and it only makes sense that Nutella and coffee would go together as smoothly as peanut butter and jelly.
You don't really need any fancy equipment to make this, though it is nice that espresso and specialty coffee machines are becoming so popular. I tested out Mr. Coffee's new milk frother to get that cafe-worthy foam, but you can also check out WikiHow's quick tutorial on how to froth milk without fancy tools.
With only three ingredients, this is so easy to make. You'll definitely want to add it to your list of Nutella recipes to try at home. Enjoy!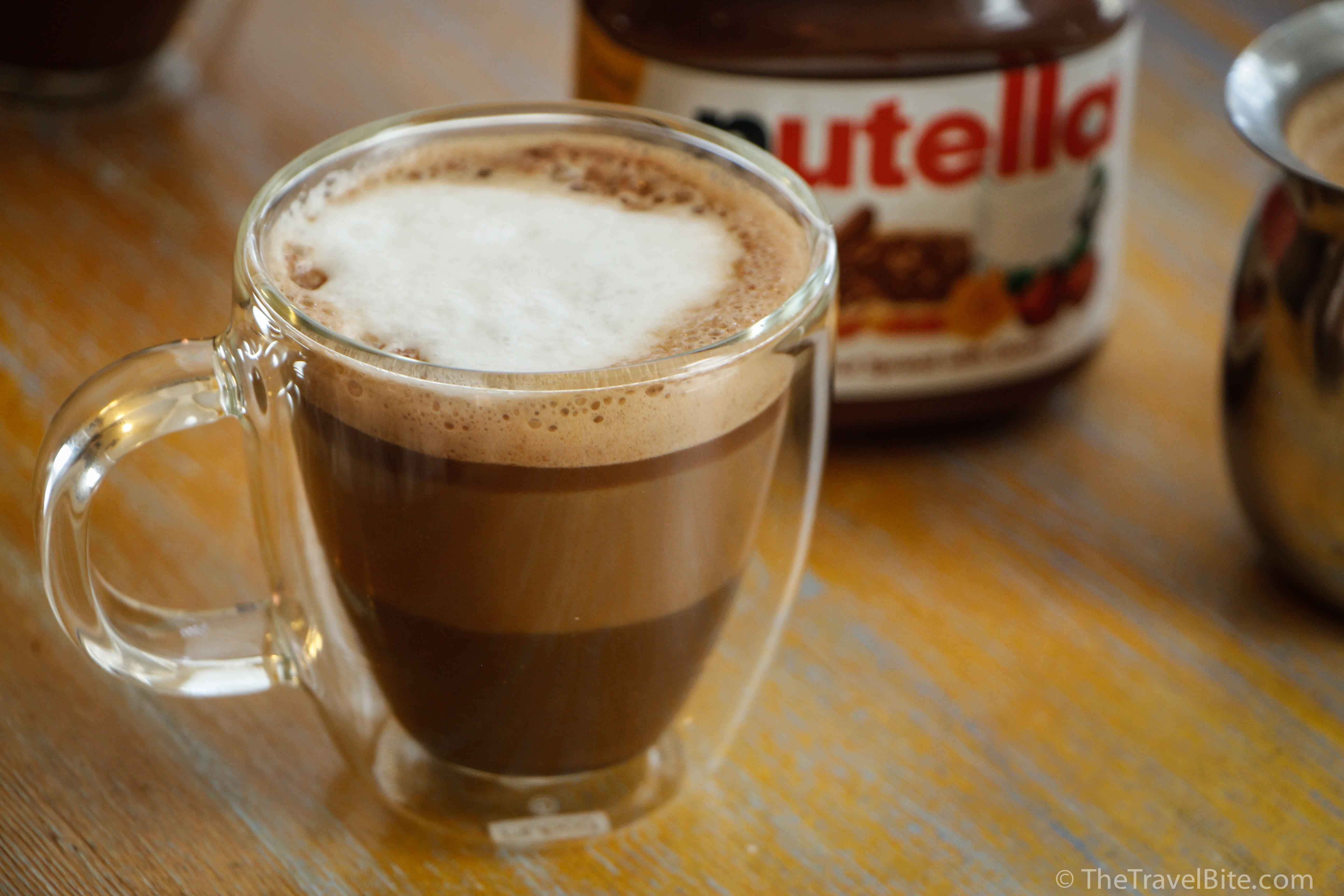 Nutella Macchiato Recipe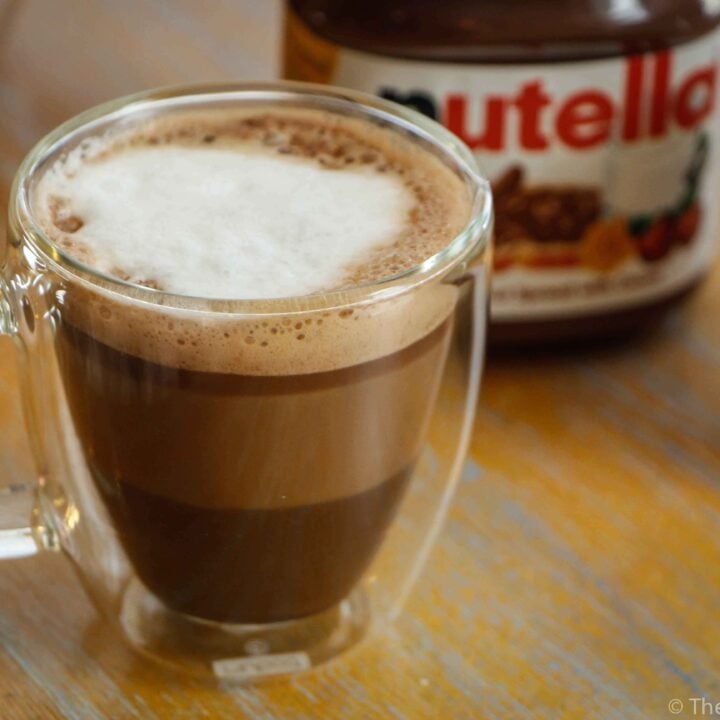 Nutella Macchiato
Ingredients
2 ounces of espresso (a double shot)
1 Tbsp Nutella
2-4 ounces of whole milk
Instructions
Make a double shot of espresso and stir in a heaping teaspoon of Nutella until it's dissolved and the spoon comes out nearly clean. (There might be a wee bit left on the spoon, and it's totally acceptable to lick this)
Steam or froth your milk in a glass measuring cup using your espresso machine. If you don't have an expresso machine, this can easily be done by heating the milk in the microwave for one minute. Then, insert a wire whisk into the cup of heated milk and spin the whisk handle quickly between your hands, similar to how you'd see someone warm up their hands near a fireplace. The whisk should do just the trick in creating frothy milk.
Next, pour the espresso into a small coffee mug, then fill with about an ounce of milk and top with froth. Enjoy!
Nutrition Information:
Yield:

2
Serving Size:

1
Amount Per Serving:
Calories:

127
Total Fat:

7g
Saturated Fat:

5g
Trans Fat:

0g
Unsaturated Fat:

1g
Cholesterol:

12mg
Sodium:

60mg
Carbohydrates:

12g
Fiber:

1g
Sugar:

11g
Protein:

4g
Nutritional information is an estimate only.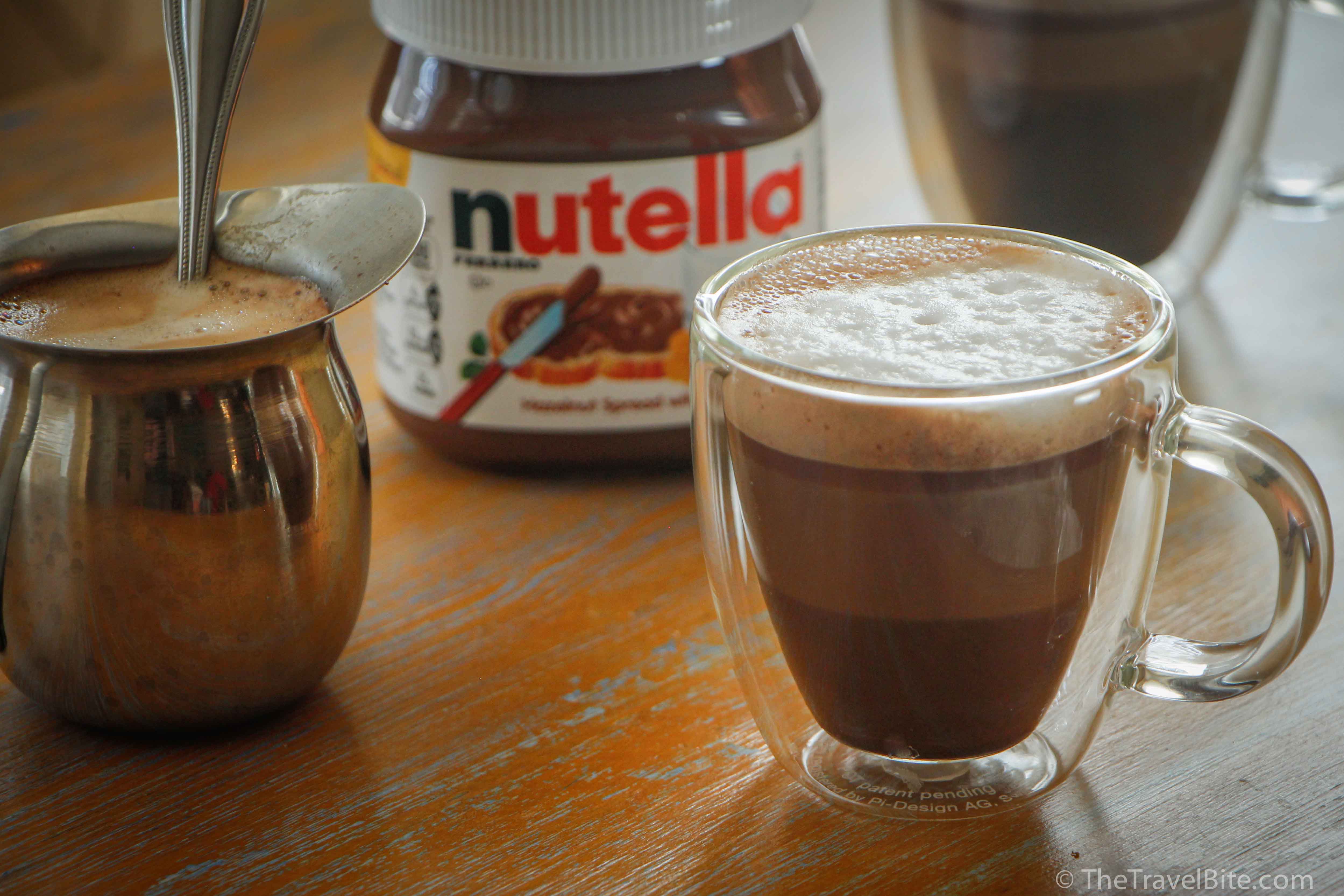 Want to save this recipe for later? Pin it!