Growing up with a step-father from Puerto Rico and residing so close to the Caribbean, I could probably live on arroz con pollo (seasoned Spanish rice with chicken).  It's pure comfort food to me, and as I've discovered through my travels, that seems to be a global sentiment!  From sweet to spicy, there are many variations of this popular dish and every country has their own unique way of making this popular meal.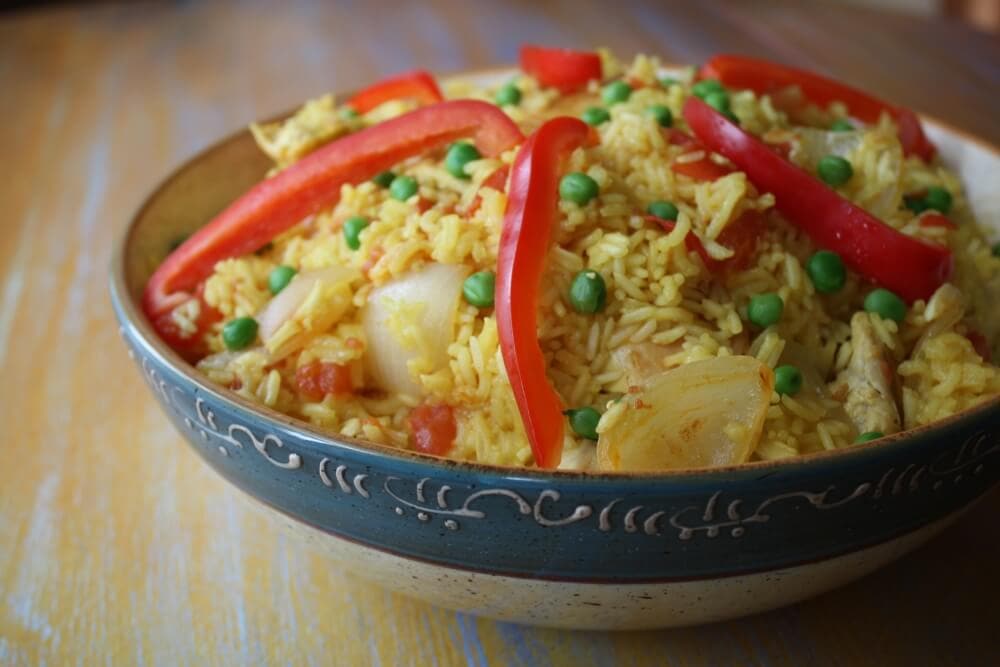 The version I have included below is actually a recipe from one of my favorite restaurants in Florida, The Columbia.  It's Florida's oldest restaurant, opened by Cuban immigrants in 1905 and designed to resemble parts of Spain. My first time visiting there was about 10 years ago during a business dinner.  I remember the flamenco dancers, the sweet pitchers of sangria, and sharing paella and arroz con pollo family style.  It felt like I was in another world.
Since then, I've gone back to The Columbia to shoot video for the Travel Channel and I write about them quite a bit for my Visit Florida gig.  Whenever I'm in the mood for some comfort food, this is one of the recipes I make.  Enjoy!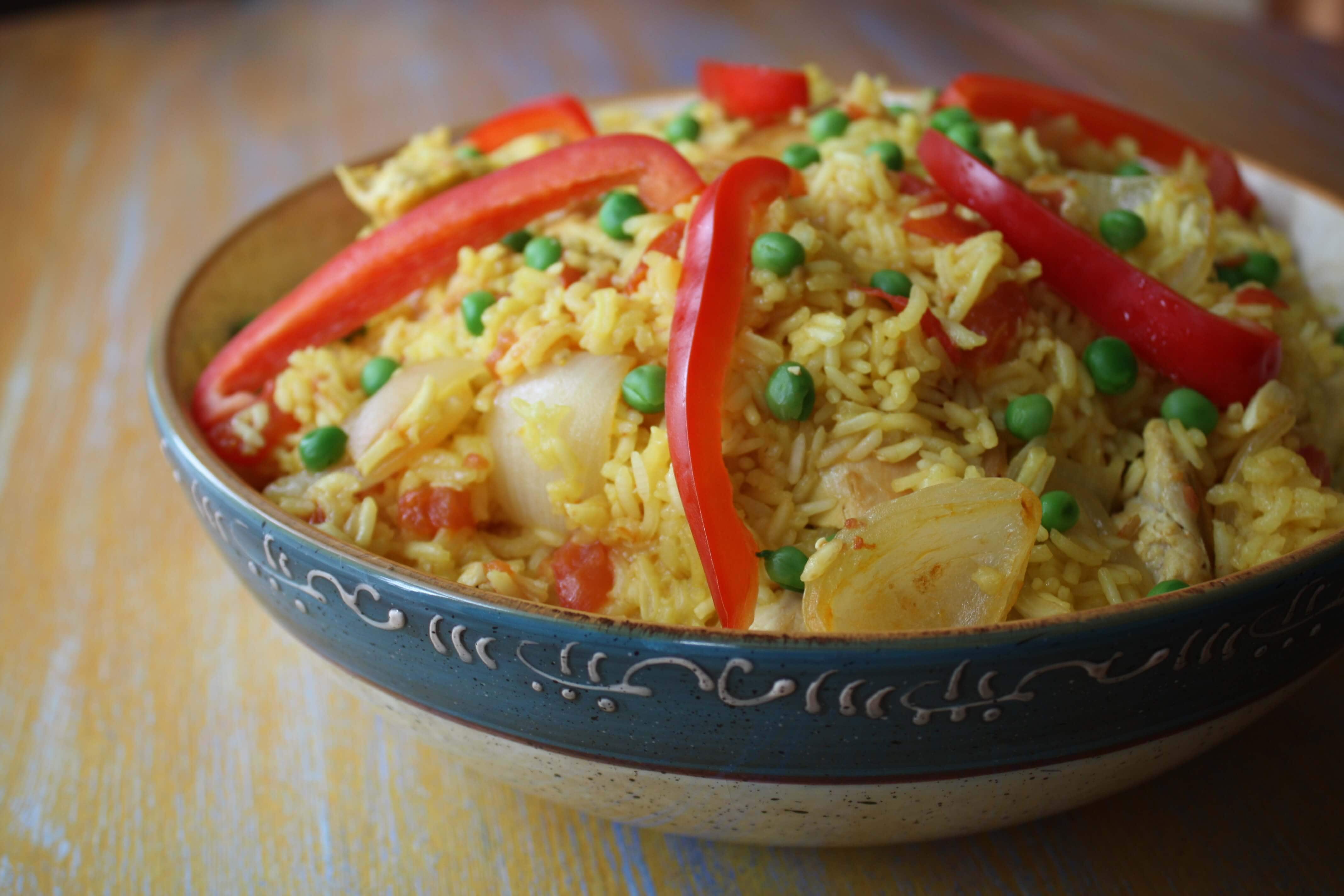 Arroz Con Pollo
Ingredients
1/2 teaspoon saffron
4 cups chicken stock
1/2 cup Spanish extra-virgin olive oil
1 3-pound chicken, cut into quarters (or 4-6 boneless chicken breasts)
2 large Spanish onions, chopped into eighths
1 large green pepper, chopped into eights
2 medium tomatoes, chopped
2 garlic cloves, minced
1/2 tablespoon salt
1 whole bay leaf
2 cups long-grain rice
1/2 cup dry white wine
1/2 cup small green peas, cooked
2 roasted red peppers, cut into strips
Instructions
Using a mortar and pestle, pulverize the saffron to create a powder.
In a small saucepan, heat chicken stock and add saffron. Allow saffron to dissolve; keep warm until use.
In a large ovenproof casserole, heat olive oil on stove and cook chicken until skin is golden brown on both sides. Remove chicken and set aside.
In same casserole dish and oil, sauté the onion, green pepper, tomatoes, and garlic until onion is transparent. Scrape bottom of pan to loosen any chicken drippings.
Add chicken stock, salt, bay leaf, and rice; stir well. Return chicken to pan. Bring mixture to a boil, then cover and bake in oven at 400 degrees for approximately 20 minutes or until chicken and rice is done.
Sprinkle with wine and garnish with peas and roasted red peppers. Serves 4 to 6.