Is there anything more comforting than a bowl of hot creamy soup when there's a chill outside? Butternut squash is one of my favorite fall flavors. I've paired it with smokey sage and bacon to make a hearty pasta dish and have even roasted it just plain with salt and butter.
This recipe below comes from The Ritz-Carlton in Amelia Island. I attended their weekend cooking school last year on assignment for Visit Florida, but I have to say, this recipe is so easy you don't need a culinary degree or fancy instructions to make it.
I will admit, midway through simmering the ingredients, I thought it looked really chunky and unappetizing. That is, until I got to the final step of pureeing the ingredients in a blender.  Then … oh my …!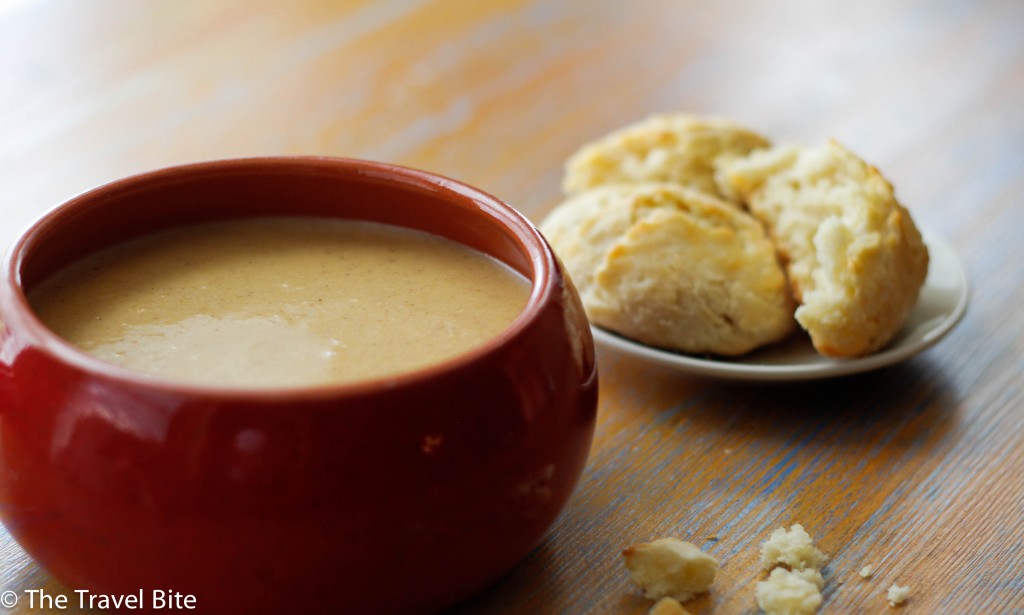 Butternut Squash Soup Recipe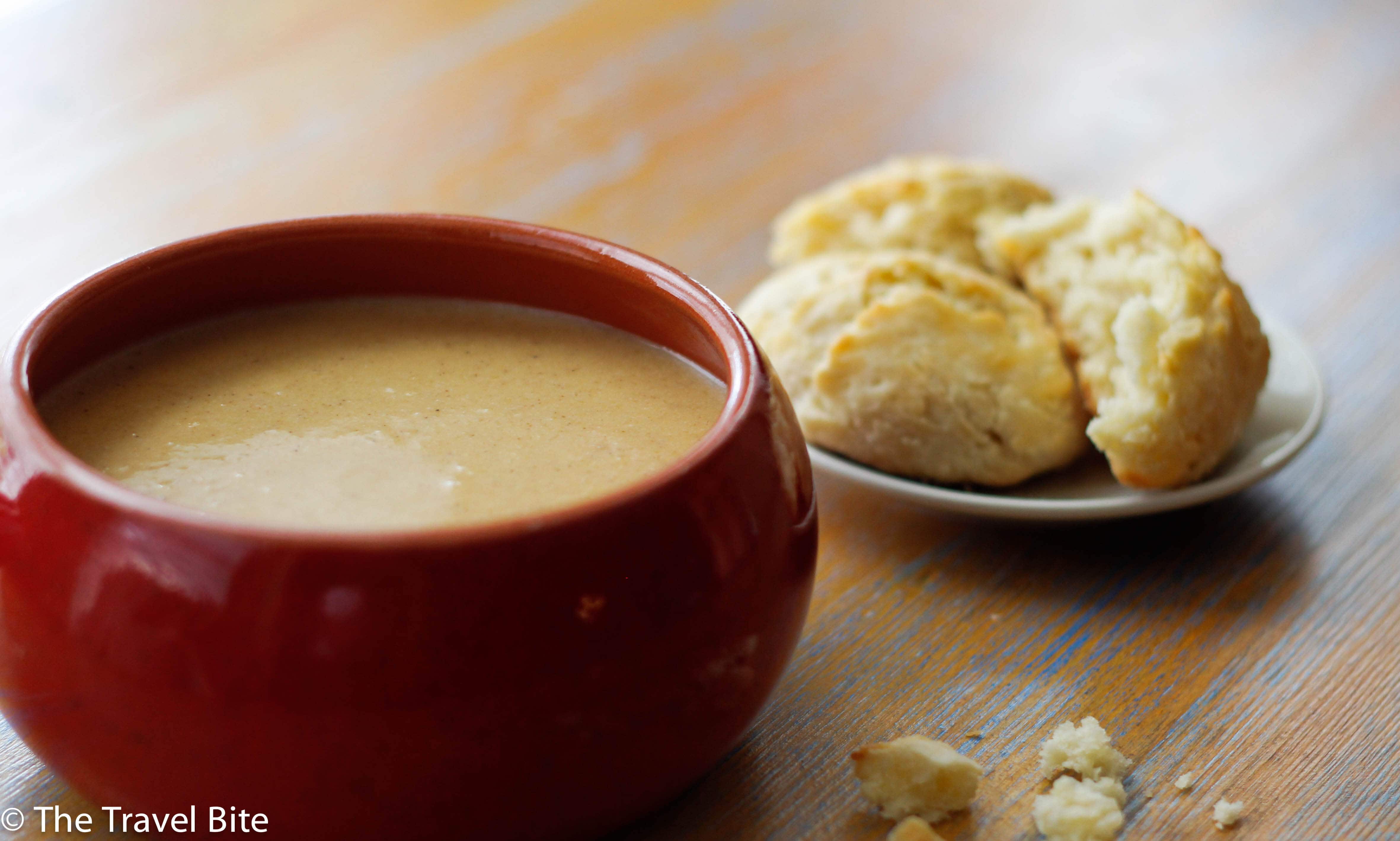 Recipe: Butternut Squash Soup
Total Time:
1 hour
10 minutes
Ingredients
3 Large Butternut Squash
2 Cups Apple Juice
3 Cups Heavy Cream
3 Cups Whole Milk
1 Teaspoon Ground Cinnamon
1 Teaspoon Ground Nutmeg
1 Teaspoon Ground Clove
1/2 Teaspoon Ground Allspice
1/2 Cup Unsalted Butter
1 Tablespoon Kosher Salt
Instructions
Cut squash in half and scoop out the seeds. On a sheet pan bake squash skin side up at 350 degrees for 40 minutes or until soft.
After squash is cooked, while you're waiting for it to cool, add all remaining ingredients in to a large pot. Bring to a simmer then turn off.
Now scoop the pulp out of the squash and add the pulp to the liquid. Stir well and bring back to a simmer, then turn off. In small batches, add soup to a blender and puree until smooth.