If you hate bland chicken, or having it seasoned the same way week after week, this recipe for sesame chicken is a great one to add to your rotation. Whether barbecuing outdoors, or on the stovetop in a cast iron grill pan, the sesame seeds add such an irresistible nutty flavor to grilled chicken. And the Thai-inspired coconut cilantro rice is a great side dish for any barbecue!
For a little side salad (because I always have to have a little something green), I love to serve this with thinly sliced cucumbers marinated with a little rice vinegar and mixed with chickpeas and pickled onions. Hope you enjoy this recipe for sesame chicken as much as we do!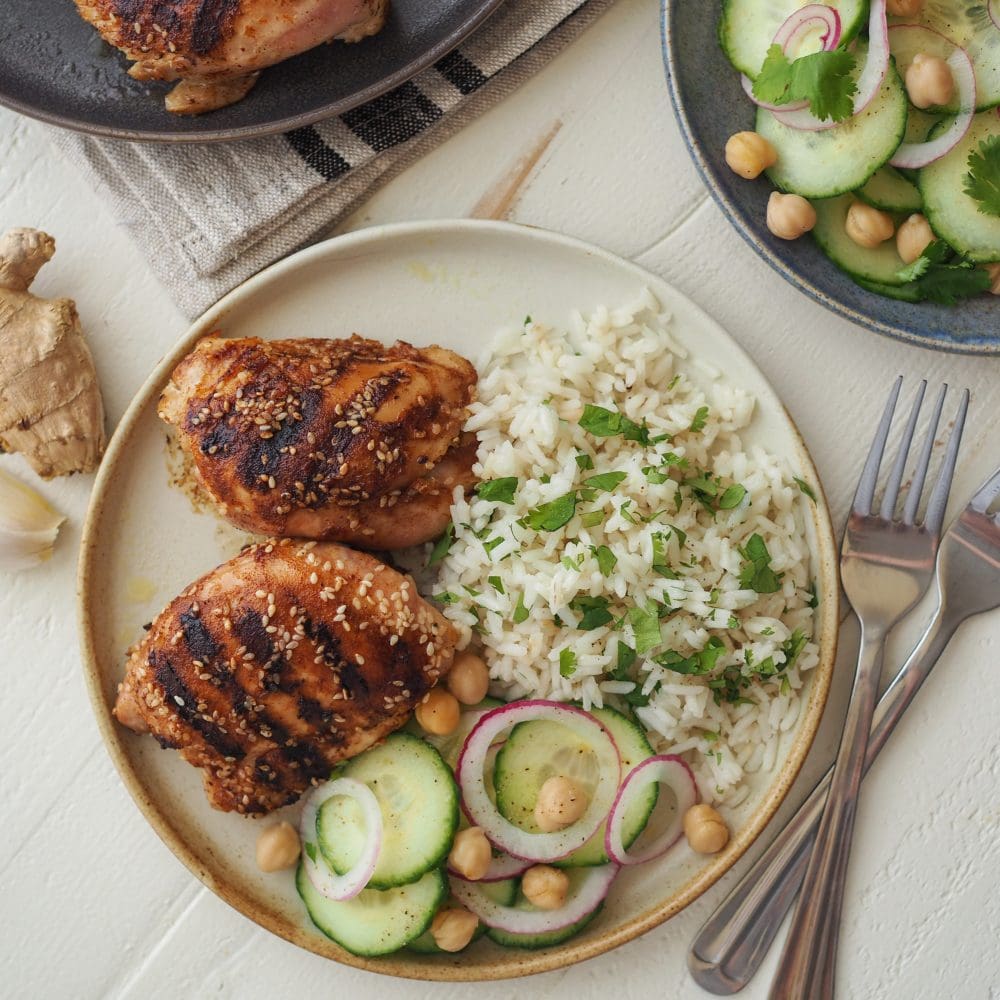 Sesame Chicken with Coconut Cilantro Rice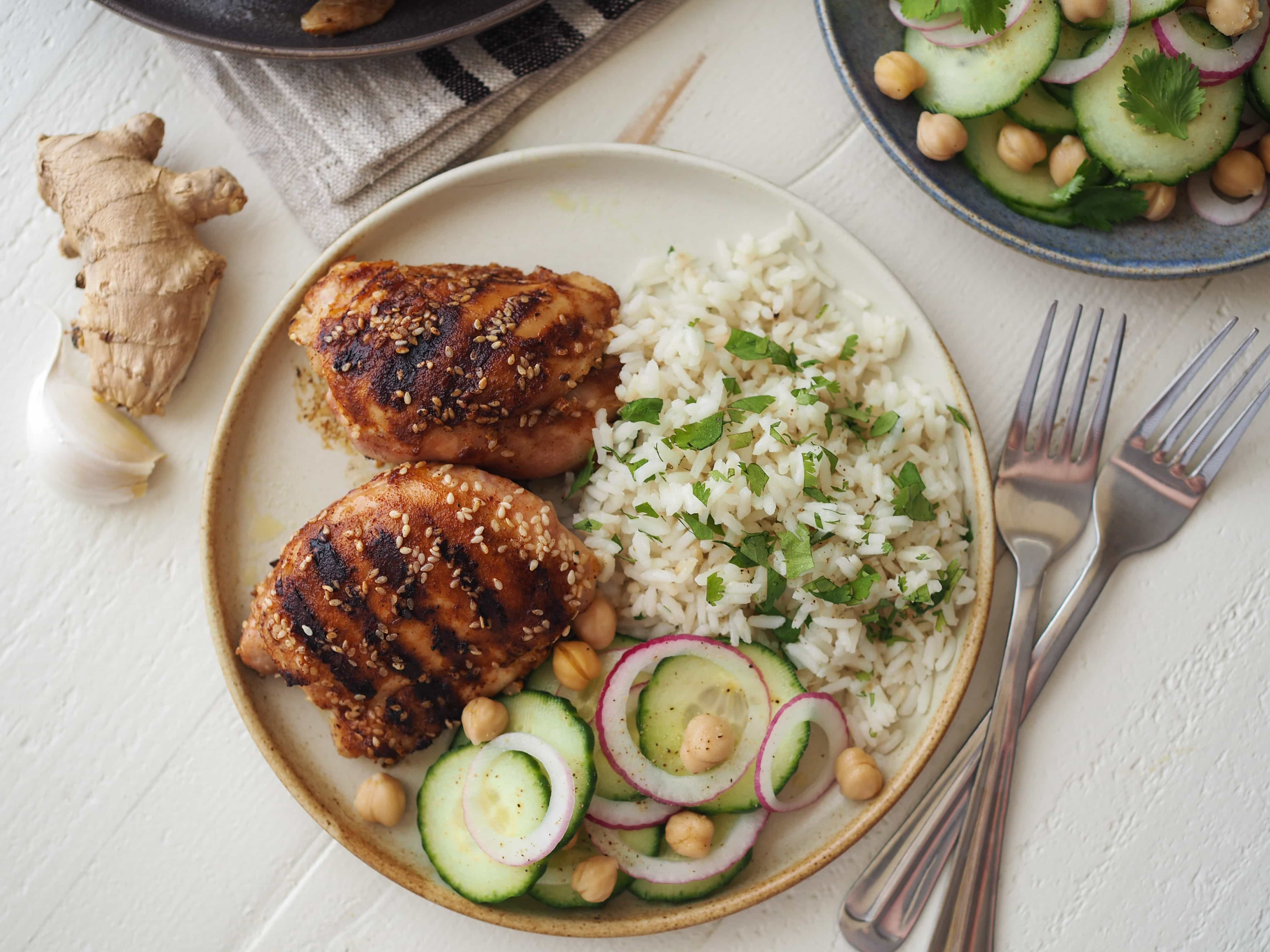 Sesame Chicken with Coconut Cilantro Rice
Ingredients
8 chicken thighs, bone-in
2 tablespoons sesame seeds
2 tablespoons paprika
2 garlic cloves, minced
2 teaspoons ginger, minced
1 1/2 cup long grain rice
1 cup coconut milk
1 1/2 cups water
1/2 cup cilantro, chopped
1 teaspoon salt
1 teaspoon pepper
1/4 cup high heat oil (canola or coconut)
Instructions
Heat 2 tablespoons of oil in a medium sauce pan over medium heat. Add garlic and ginger and cook until fragrant, but not brown (about two minutes). Add the rice and saute until the individual grains are shiny (about 2 minutes).
Stir in the coconut milk, water, and a 1/2 teaspoon of salt and bring to a boil. Reduce heat, cover, and cook rice until all the liquid is absorbed and grains are tender, 18-20 minutes.
While the rice is cooking, brush the grill or pan with oil and bring to medium heat.
Rinse and pat dry the chicken thighs and place onto a plate. Mix the paprika and sesame seeds together in a small bowl. Season the chicken with salt and pepper (about a half teaspoon of each), then sprinkle with the paprika/sesame mix and gently press to help it stick to the meat.
Grill, covered, until the sesame chicken thighs cooked through, 10 minutes per side.
Serve with coconut cilantro rice.