Sometimes, you need to sneak a little more veg into your diet – which is why I whipped up this spinach and kale pesto. I just recently had a gum graft (no fun), and it basically put me on a soft foods diet for two weeks. At first I was all, "Yeaaaaaah! I've got a prescription to eat mac-n-cheese!" But after a couple of days of smoothies and mac-n-cheese, I was craving vegetables.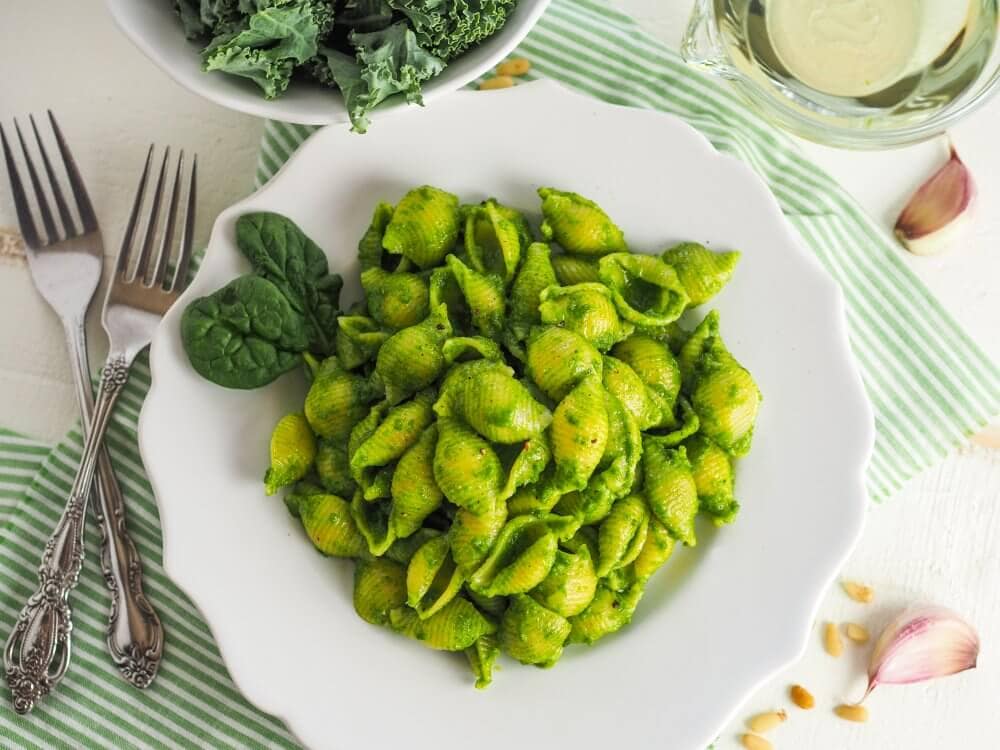 Since my Vitamix as pretty much become my best friend this week, I thought I'd dust off the recipe book that came with it and give something new a try. One of those recipes was for a kale pesto that I adapted a bit by adding more garlic and roasting it, and also tossing in some spinach for good measure.
Raw garlic (in any recipe) is just not my thing. It makes your breath pretty wicked for a day or two. But roasting garlic brings out a bit of a nutty flavor and takes out the acidity making it easier to digest. No garlic burps – yay! Anyway, the recipe below is pretty easy, just throw it all into a blender and go. Just take that extra 7 or 8 minutes in the beginning to roast the garlic – trust me.
Spinach & Kale Pesto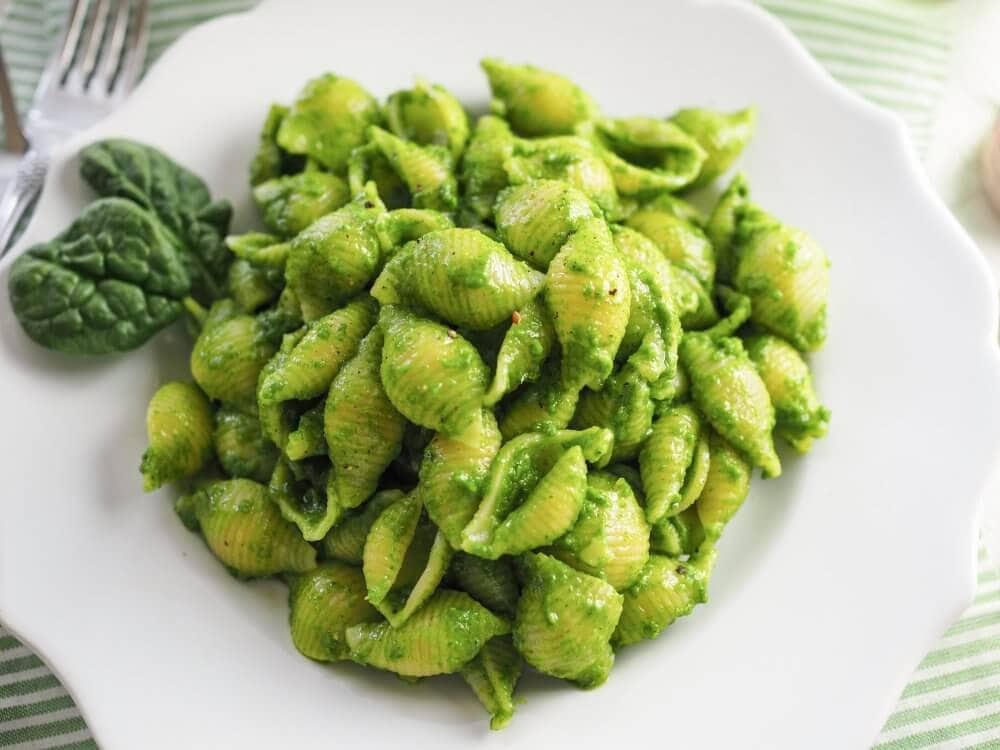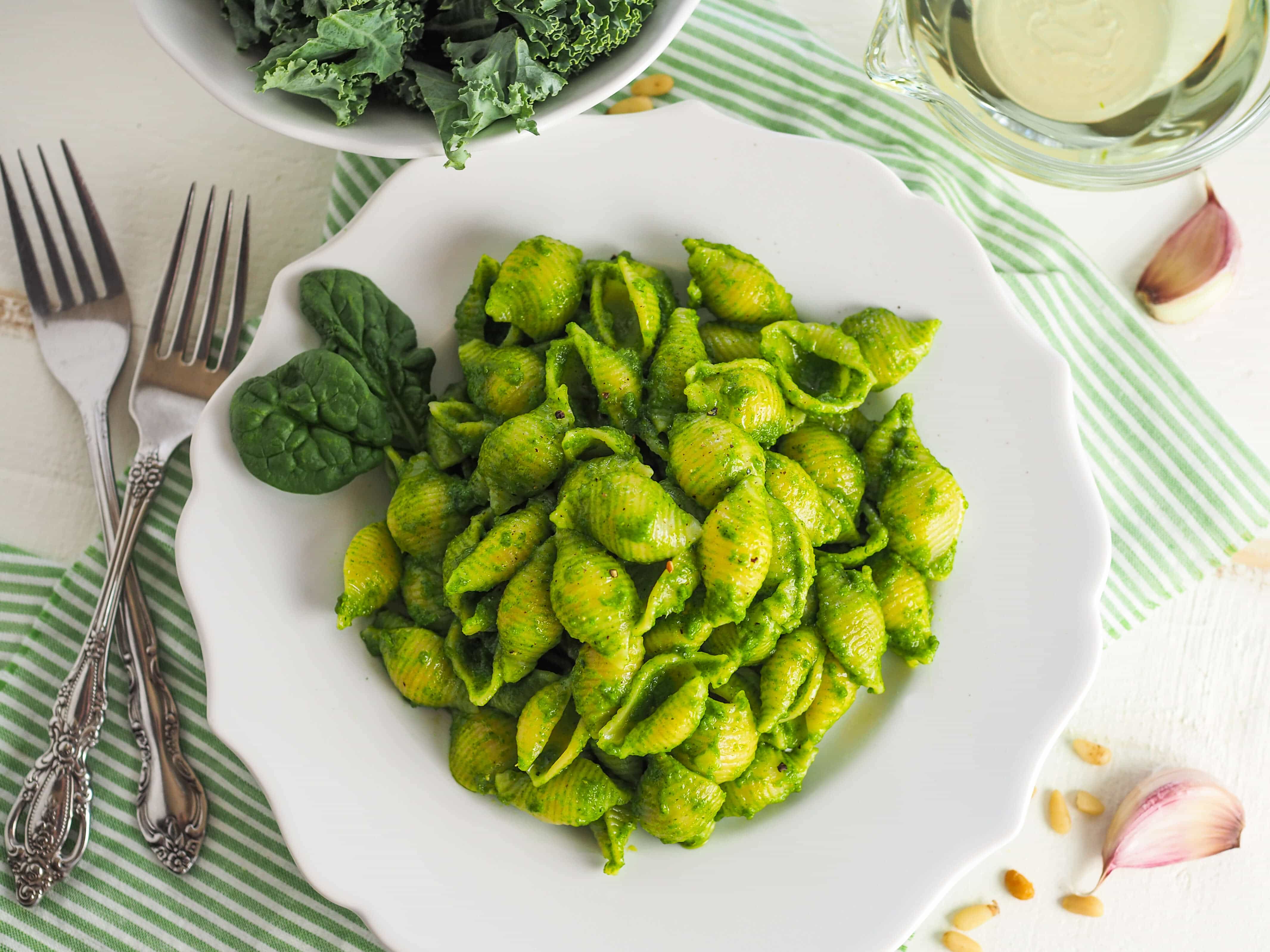 Spinach Kale Pesto
Ingredients
1 cup olive oil
1 cup grated Pecorino Romano cheese
4 garlic cloves
2 cups spinach
2 cups kale
3 Tbsp pine nuts
Salt & Pepper to taste
Instructions
Start by dry roasting the garlic cloves on a stovetop. Leaving the skin on the cloves, place them in dry skillet over medium heat. Toast them for about 7 to 8 minutes, turning them over with tongs or shaking the pan until they're are brown. Let them cool for 5 minutes, then remove the skins from cloves.
Add all the ingredients into a blender or food processor in the order they're listed above.
Secure lid and blend on low to medium speed until smooth.
Pour over cooked pasta and mix together. This recipe makes enough pesto for a 16 ounces (typically 1 box) of cooked pasta. I prefer to serve it with shells or ziti.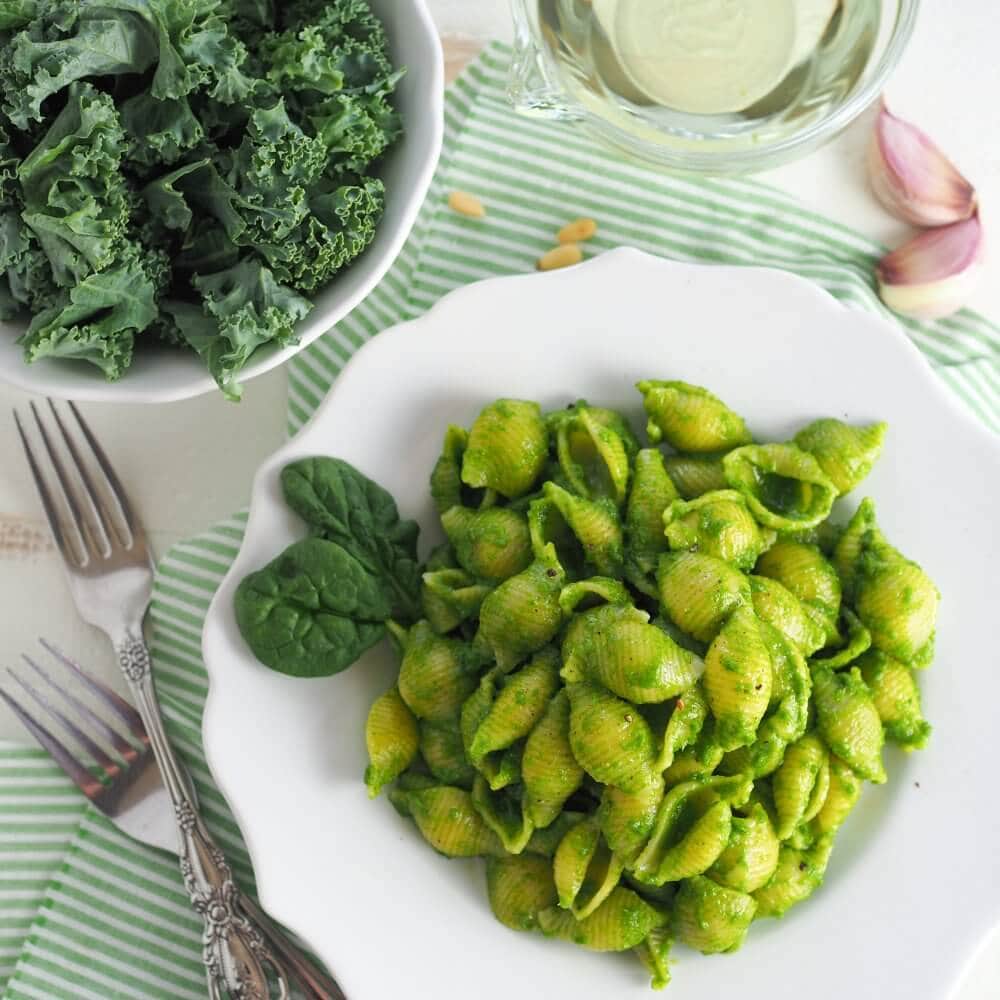 Want to save this recipe for later? Pin it! 🙂