Recently, I spent a few days in Mobile and the Gulf Shores area of Alabama. As a Florida girl and a longtime resident of the Deep South, I was excited to add another state to my map. But even more exciting — I came home with a brand new recipe: West Indies Salad.
Exploring Mobile and Alabama's Gulf Shores
There's so much to do in Southern Alabama! I explored beautiful Bellingrath Gardens and took an extended tour of the home there. I also enjoyed a trolley tour of some of Mobile's most historic neighborhoods. For an architecture buff like me, this was heaven.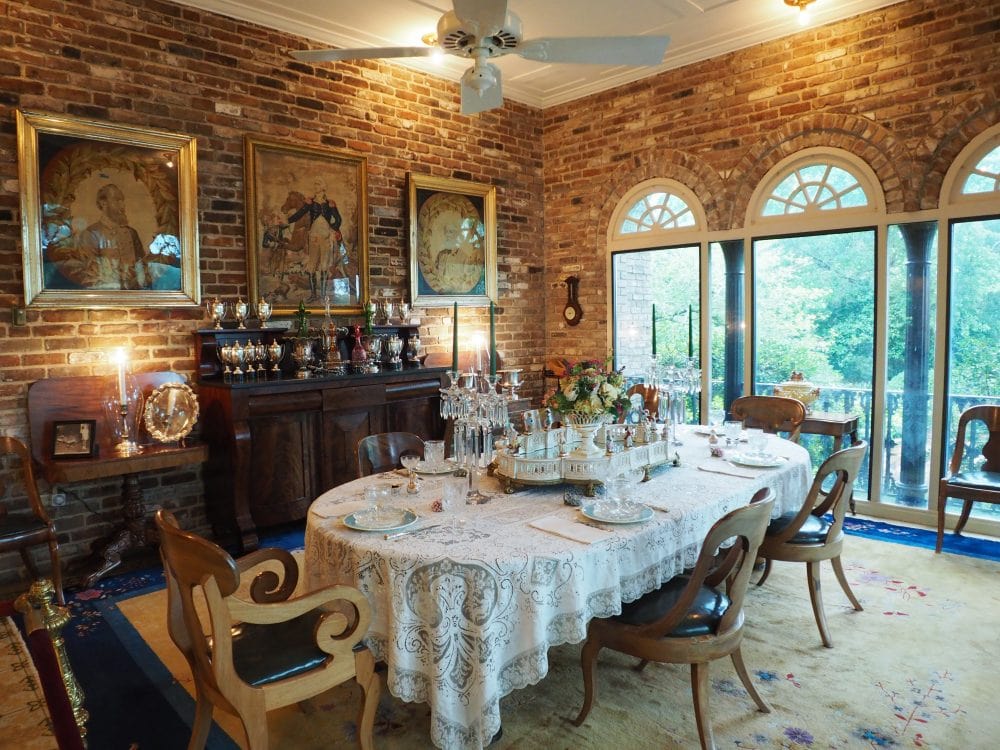 Fans of more active pursuits can also enjoy lots of coastal activities. I thrilled to fast-paced tours of the Alabama coast by jetski and Cat boats. Then, I had a chance to slow it down a bit for some stand-up paddle boarding and dolphin spotting.
But personally, my favorite way to explore an area is by eating my way through it! And Mobile and Gulf Shores offered me plenty of opportunities to do just that.
Dining in Coastal Alabama
I enjoyed the similarities that Mobile shares with New Orleans from a culinary perspective. But I was blown away by the sheer bounty of fish, oysters, shrimp, crab, and more.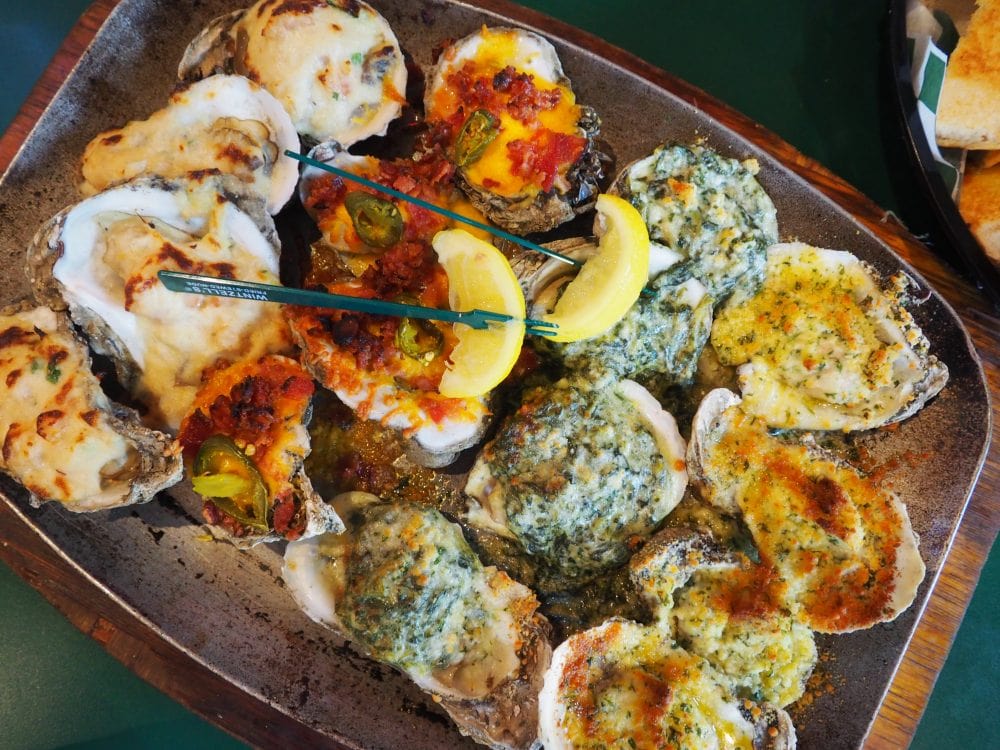 When I travel to a new location, I'm always looking for recipes that are unique to a region. One dish that I encountered on nearly every menu in the area was West Indies Salad. Today, I'd like to share this fresh salad with you.
West Indies Salad
According to local lore, Mobile restaurateur Bill Bayley originated the recipe for his Bayley's Restaurant in the late 1940s. The dish made use of the area's abundant supply of blue crab meat. But while West Indies Salad is fairly prevalent on menus in Mobile, you'll probably need to hit the kitchen and whip up a batch yourself if you're craving it outside of Alabama.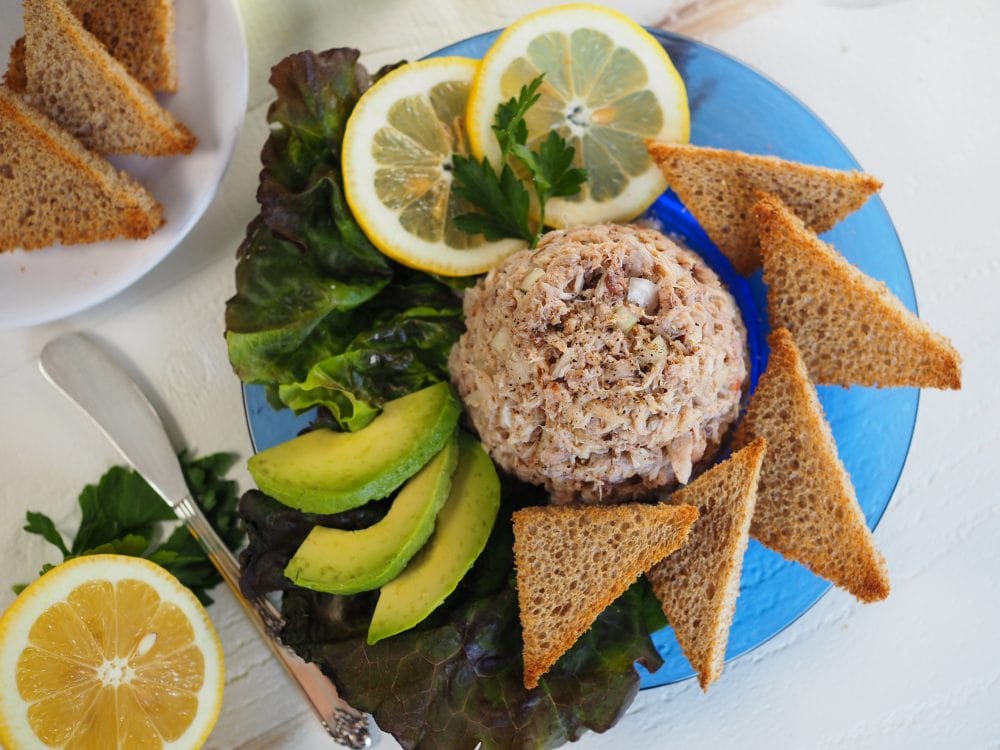 Fortunately, it comes together in super fast.
Making West Indies Salad at Home
Begin by assembling your ingredients and finely dicing a medium yellow or white onion.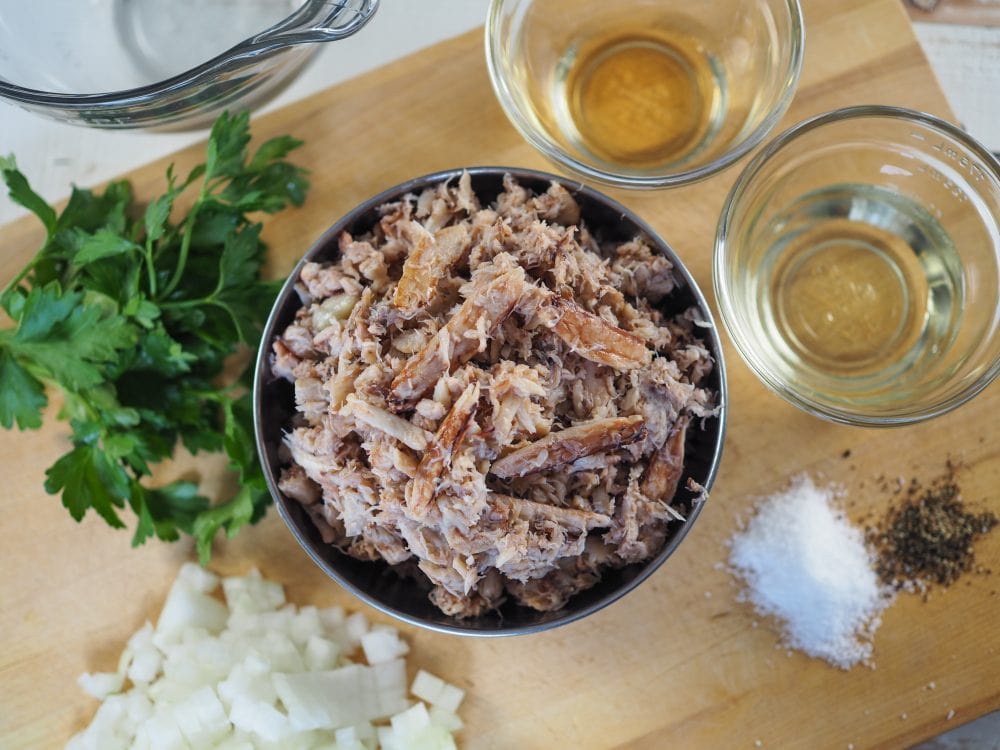 Next, layer onion and lumb crabmeat in a bowl so that the flavors mingle. Once you've layered the onion and crab, add a simple vinaigrette of vegetable oil, apple cider vinegar, and ice water. Cover your salad tightly and pop it into the fridge to marinate for two to twelve hours.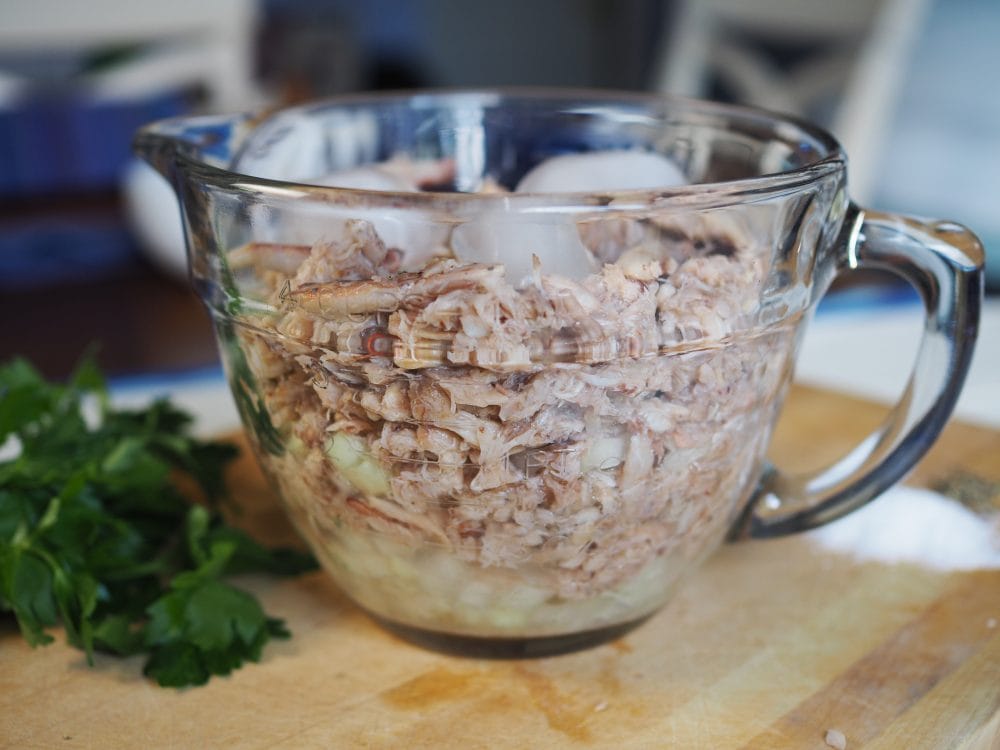 We were hungry and anxious to try the results, so we only marinated the salad for two hours, before tossing all of the ingredients together and seasoning it to taste with salt and pepper.
I know it sounds so simple, but it was heavenly! We couldn't stop eating the fresh salad with toast points and the avocado I had on hand. The vinaigrette mellowed the onion, resulting in a refreshing, light dish, perfect for a summertime lunch or supper.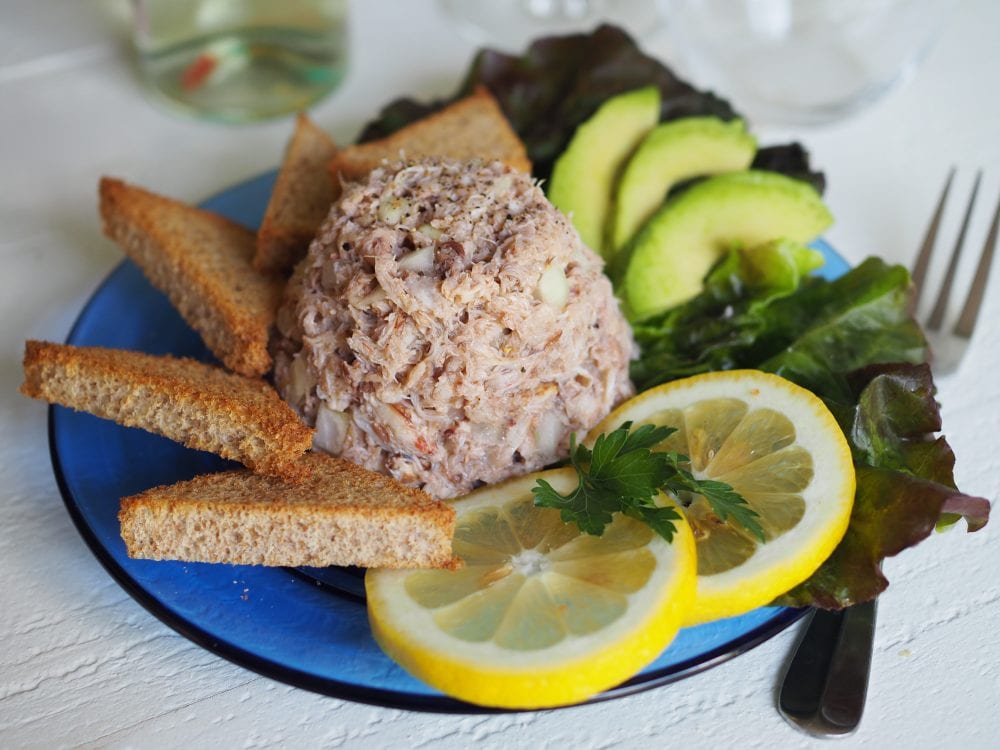 Want to try it for yourself? Here's how.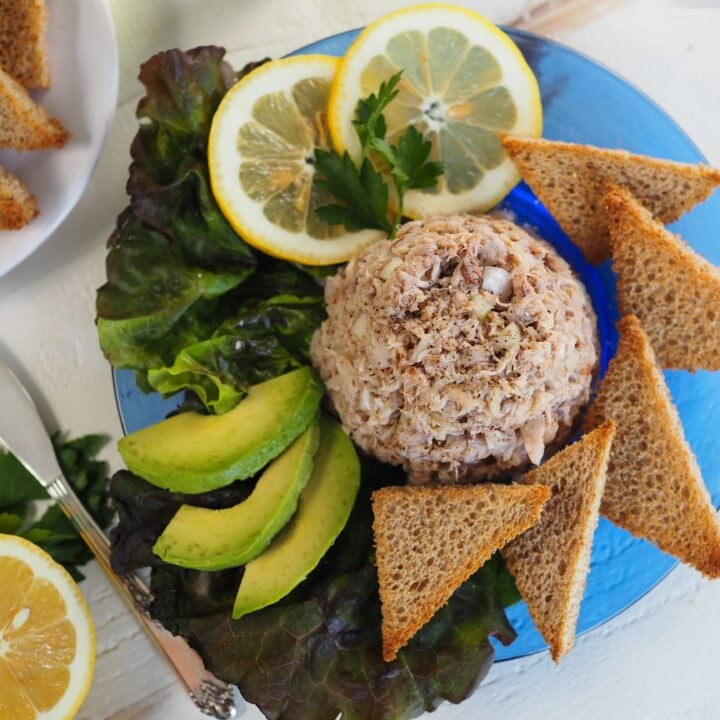 West Indies Salad
A cold salad of crab meat, sweet onion, and vinaigrette that's perfect for a hot day.
Ingredients
1 medium yellow onion, chopped fine
1 pound lump crab meat (we used claw meat)
2 ounces vegetable oil
1 ounce apple cider vinegar
2 ounces ice water
salt and pepper, to taste
toast points, lettuce, lemon wheels, and avocado, optional
Instructions
Spread half of the diced onion in the bottom of a one-quart bowl.
Cover with crab meat.
Add remaining onion to the top of the mixture.
Whisk together oil, vinegar, and ice water; pour over crab and onion mixure.
Cover and refrigerate, allowing salad to marinate for two to twelve hours.
Toss lightly before serving.
Serve on a bed of lettuce with lemon wheels, toast points, and avocado.
Nutrition Information:
Yield:

4
Serving Size:

1
Amount Per Serving:
Calories:

338
Total Fat:

23g
Saturated Fat:

2g
Trans Fat:

0g
Unsaturated Fat:

19g
Cholesterol:

110mg
Sodium:

559mg
Carbohydrates:

13g
Fiber:

5g
Sugar:

3g
Protein:

23g
Nutritional information provided only an estimate.