This Whole 30 butternut squash, bacon, and sage recipe is a great savory Thanksgiving side dish for the diet-conscious. (Whole 30 is a diet that limits sugar and processed foods). It's really easy to make, and with a few tricks and tips I have for you below, it doesn't take much time.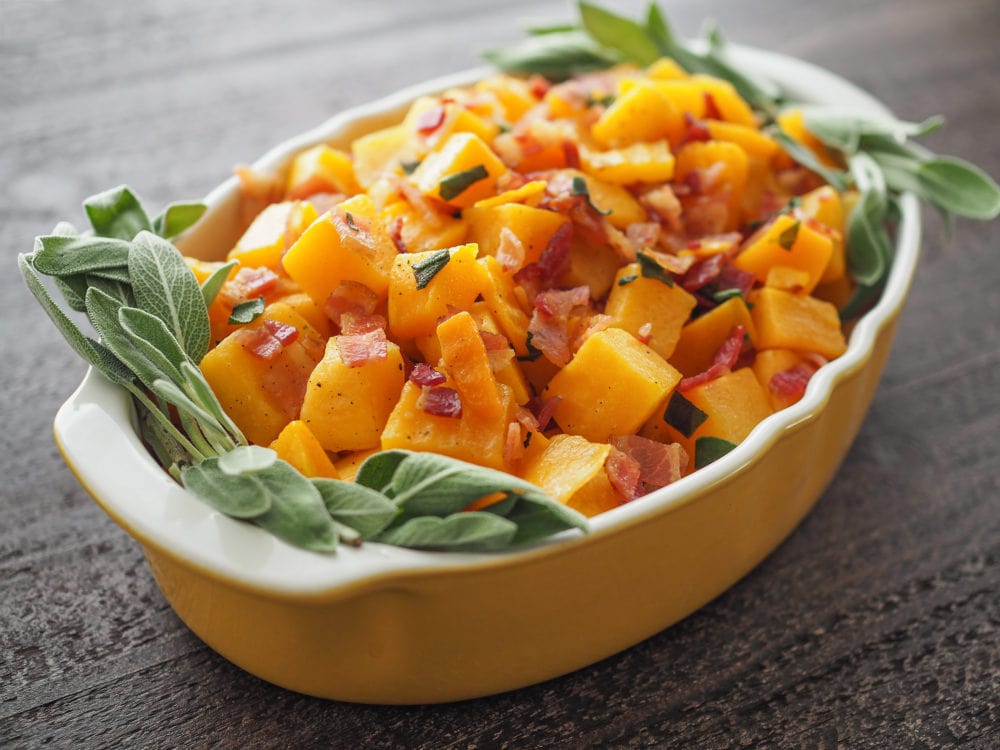 My first tip, buy butternut squash that is pre-cut. Gourds can be notoriously hard, making them time consuming to cut and prep. And to quote an old meme, "ain't no body go time for that" — especially during the holidays! This butternut squash recipe is about cutting a few corners to save time.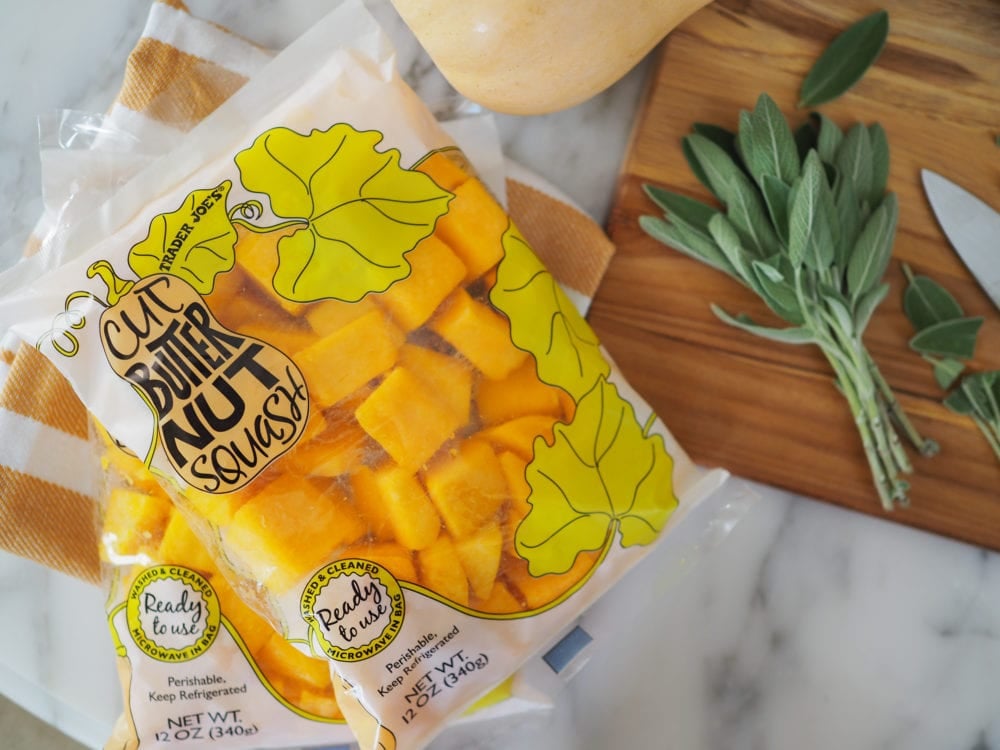 I've found pre-cut butternut squash at all three of our local grocery chains, so it should be fairly easy to get during the autumn season. You could also buy a whole butternut squash to use as decoration. This might lead your friends and family to think you're a kitchen ninja who has some serious knife skills. Don't worry, your secret is safe with me.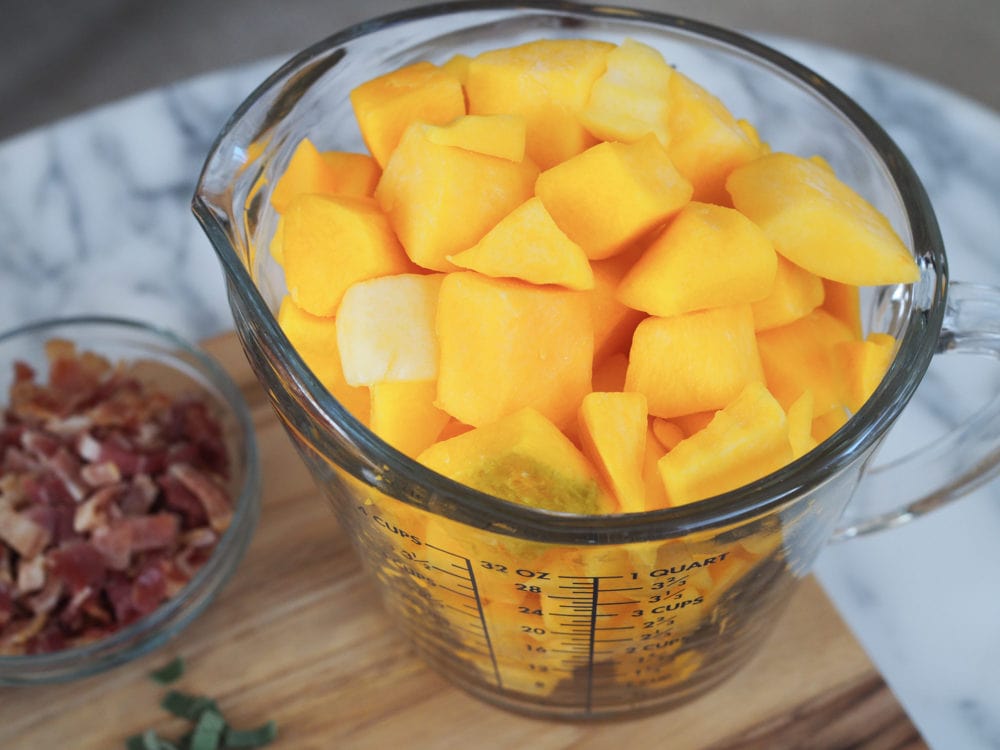 For the bacon, there are two methods you could go with. The first, is just fry it up fresh in a pan, drain the excess grease, and cook the butternut squash in the same pan. This is delicious, by the way. The time-saving method is to use left over bacon.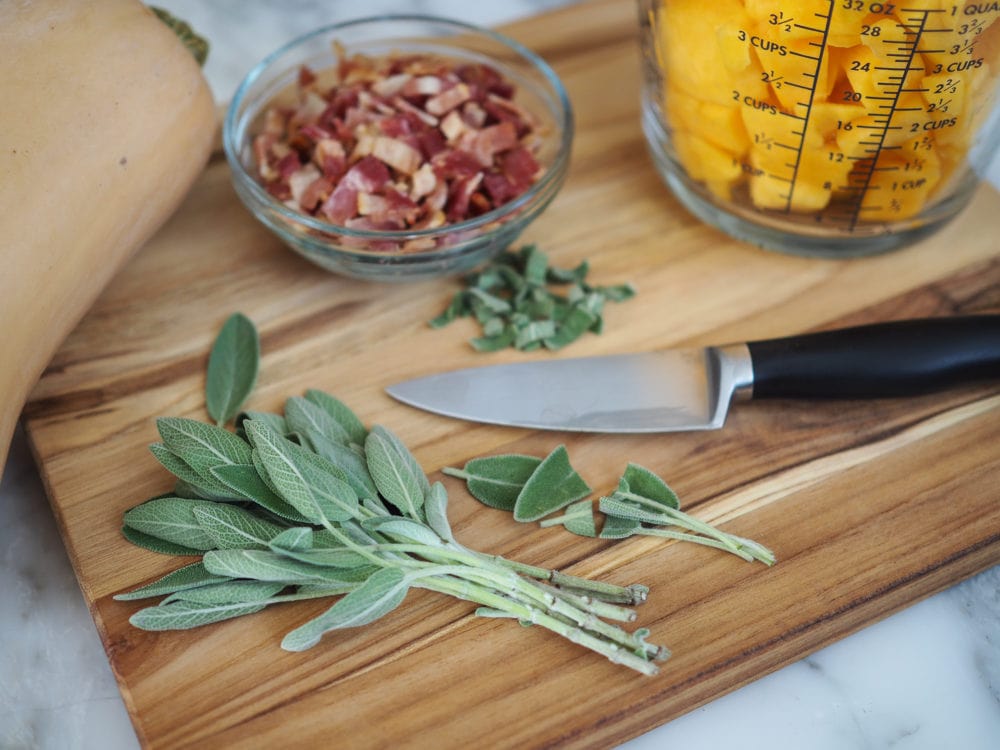 I know what you're thinking, "who has left over bacon?" LOL! We do. Sometimes. I usually end up making breakfast for dinner at least one night a week when things are busy, so I'll bake a sheet pan full of bacon on one of those nights. Baking bacon is usually my preferred method for cooking it since the clean up is easy. I have the instructions for baking bacon in the notes section of the recipe below.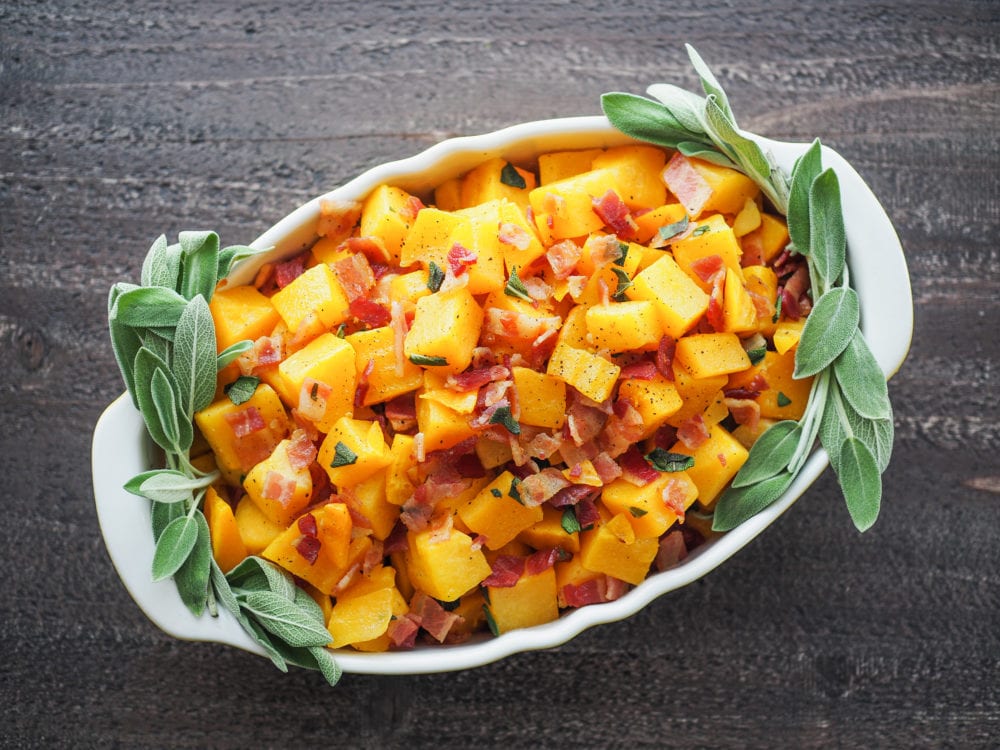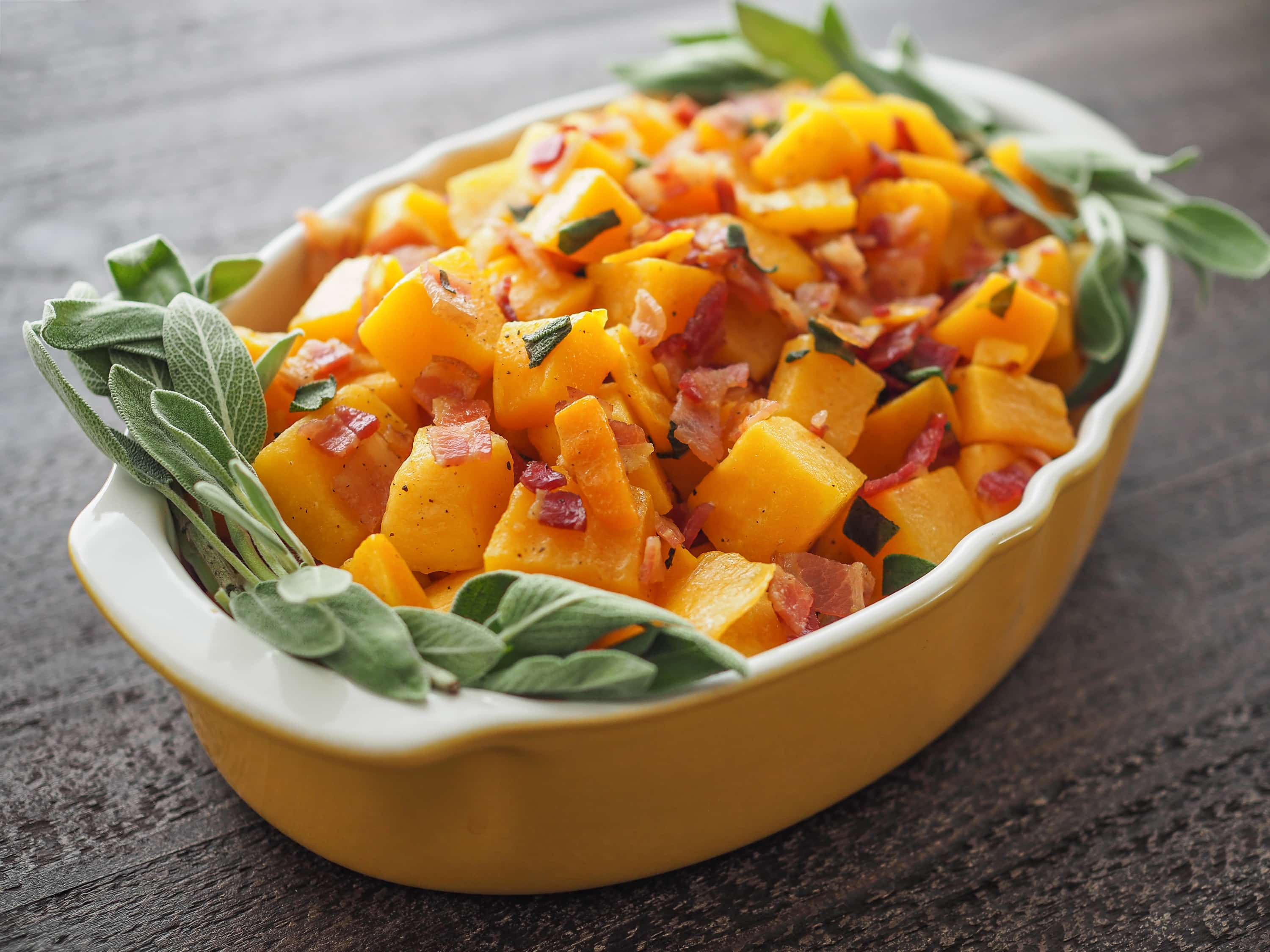 Whole 30 Butternut Squash, Bacon, & Sage
Ingredients
8 Cups butternut squash, cubed
1 cup cooked bacon, chopped
2 Tbsp fresh sage
1 Tbsp Ghee or clarified butter
Salt and Pepper To Taste
Instructions
Add 4 cups of the cubed butternut squash to a microwave safe bowl and microwave for 2-3 minutes. Do not overcook. Repeat this step for the remaining 4 cups of butternut squash.
Heat ghee in a large skillet on medium heat until melted. Once the ghee is hot, add the chopped bacon and sage and sauté for 2-3 minutes.
Add the microwaved butternut squash to the pan and sauté an additional 5 minutes. Add salt and pepper to taste.
Using a large spoon or spatula, scoop the butternut squash, bacon, and sage into a serving dish. Garnish with left over sage leaves.
Notes
How To Bake Bacon: Line a baking sheet with foil and lay out the bacon evenly across the pan. Heat oven to 400 degrees and bake for 10-15 minutes until bacon has reached desired crispiness. Remove from oven, and using tongs, move bacon to a paper towel lined plate to drain. Let cool for 3-5 minutes. Then it is ready to chop.
Save this recipe for later and Pin it!