Whenever I hear someone say they don't like Twitter, I gently let them know they're probably using it wrong.  If you're not familiar with how to use Twitter, I'm sure reading it can feel a bit like drinking water out of a fire hydrant.  But by using hashtags to narrow down the topics, and getting organized on platforms such as Hootsuite
 where not only can you schedule and automatically publish your messages, but you can also turn Twitter into a daily news and entertainment feed.  Plus, it's a fun way to meet people as there's a fun sense of social serendipity that comes from just typing in a short question on Twitter and waiting to see who answers.  While Google might be the all-knowing Oracle, I consider Twitter the Magic 8 Ball.
Whenever I travel, I'll use Twitter to help me find restaurant recommendations, receive help from customer service with airlines and hotels, and to keep a digital timeline and story about my trip.  Want to give it a try on your next vacation?  Here are seven ways to use Twitter to enhance your travels.
1.  Ask for travel advice for a specific city.
Whenever I'm planning a new trip, I'll send out a few questions on Twitter and add the name of the city I'm visiting along with a hashtag, such as #NYC or #London, to get insider tips and recommendations from locals.  Typically the advice includes everything from what to pack during a particular season (thank you, Londoners, for telling me to leave my wellies at home), transportation tips, hotel recommendations, and fun must-see places that I sometimes don't find on any "Top 10" lists.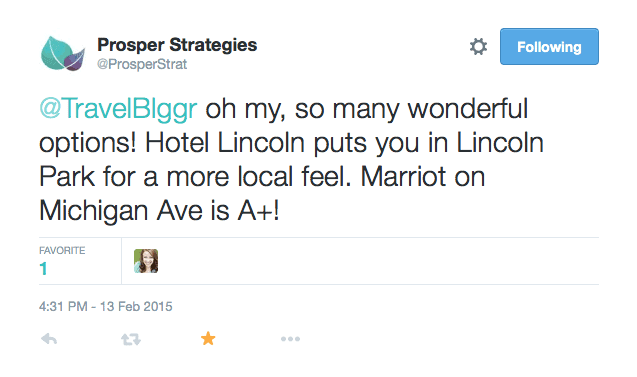 2.  Seek out restaurant recommendations.
In addition to asking for travel tips, Twitter will give you some of the best recommendations from locals about where to eat.  Again, just ask Twitter what you're looking for (a coffee shop with a good vibe, a great farm-to-table bistro for lunch, someplace special for dinner),  add a hashtag with the city you're visiting (such at #Orlando), and BOOM — you'll get recommendations from locals and travelers.  I usually receive a few tips that end up being the most memorable meal I've ever tasted.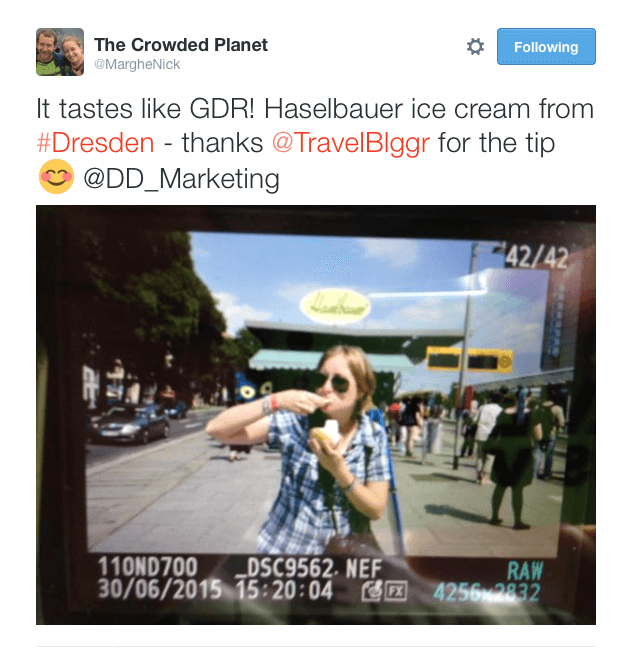 3.  Chronicle your journey through a hashtag feed.
Did you know you can save your tweets as a story?  All you have to do is create a special hashtag for your trip, such as #MyVacay (I'd use your initials or real name), and then save those tweets using a free platform like Storify.com.  Storify will save those tweets (and Instagram too) in a scrolling timeline, making it easy and fun to review your trip and share photos with friends and family.  For an example, check out my Storify for #DestinationBritain to see what their story template looks like, or #BordeauxTravels to see what their grid template looks like.
4.  Find deals and last minute discounts.
Follow your favorite hotels and airlines, then create a Twitter list to make it easy to keep up with their tweets.  You never know when one might post a flash sale, discount code, or contest.  Some hotels even offer a small discount for sending a tweet about them or sharing a selfie from their lobby.  It's always a good idea to check their Twitter feed to discover the latest scoop.
5.  Get help from customer service faster.
Twitter is a great tool for getting a hold of customer service, especially if you're in a foreign country without an international cell service plan.  Since most airports and hotels now offer free wifi, sending a tweet can be easier and less costly than a long distance phone call.  From help with flight delays, to questions about your cell service or hotel reservation, sending a tweet is the fastest way I know to get a reply from customer service.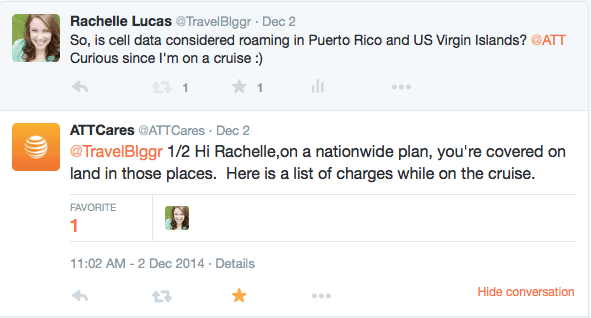 Tweets between Mrs. O Around The World and British Airways.  (PS … on Direct Messages you get more than 140 characters!)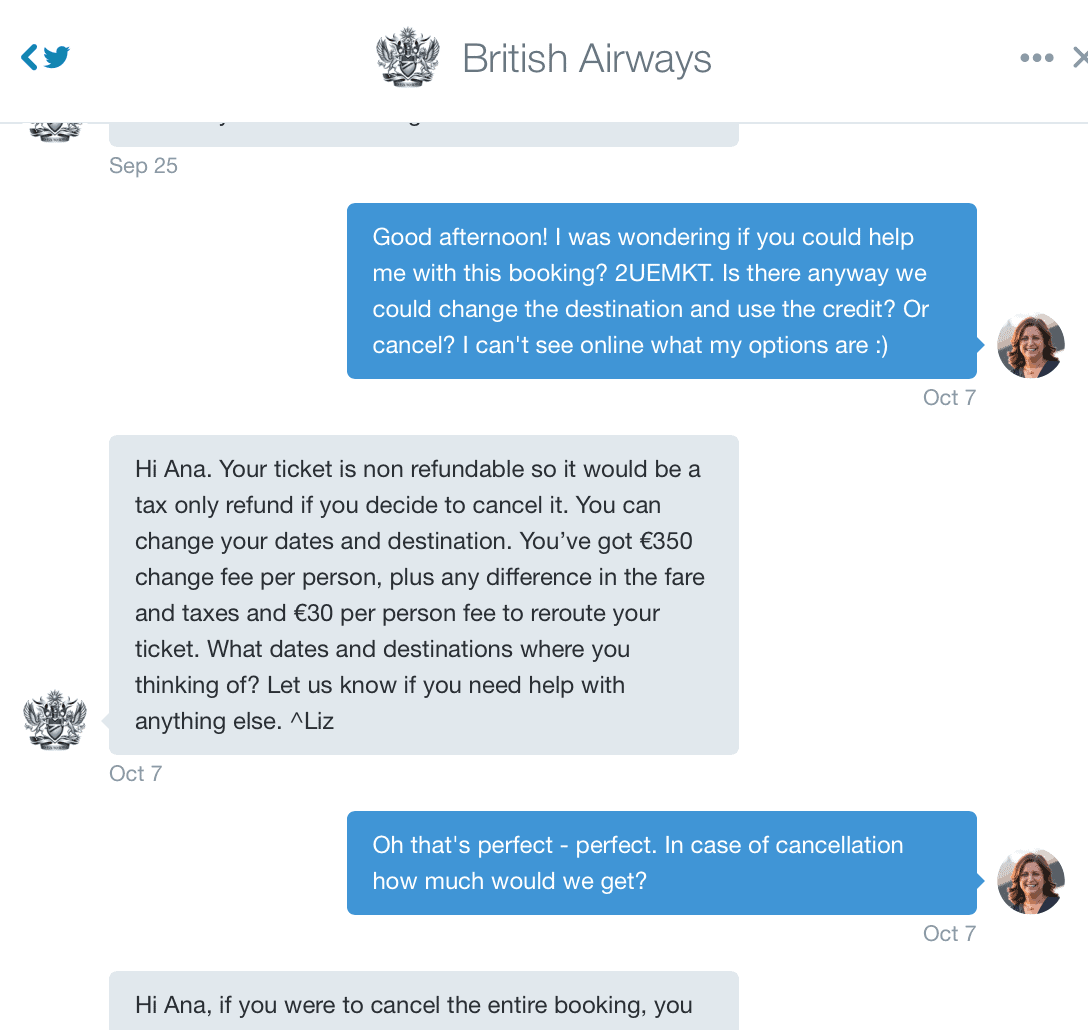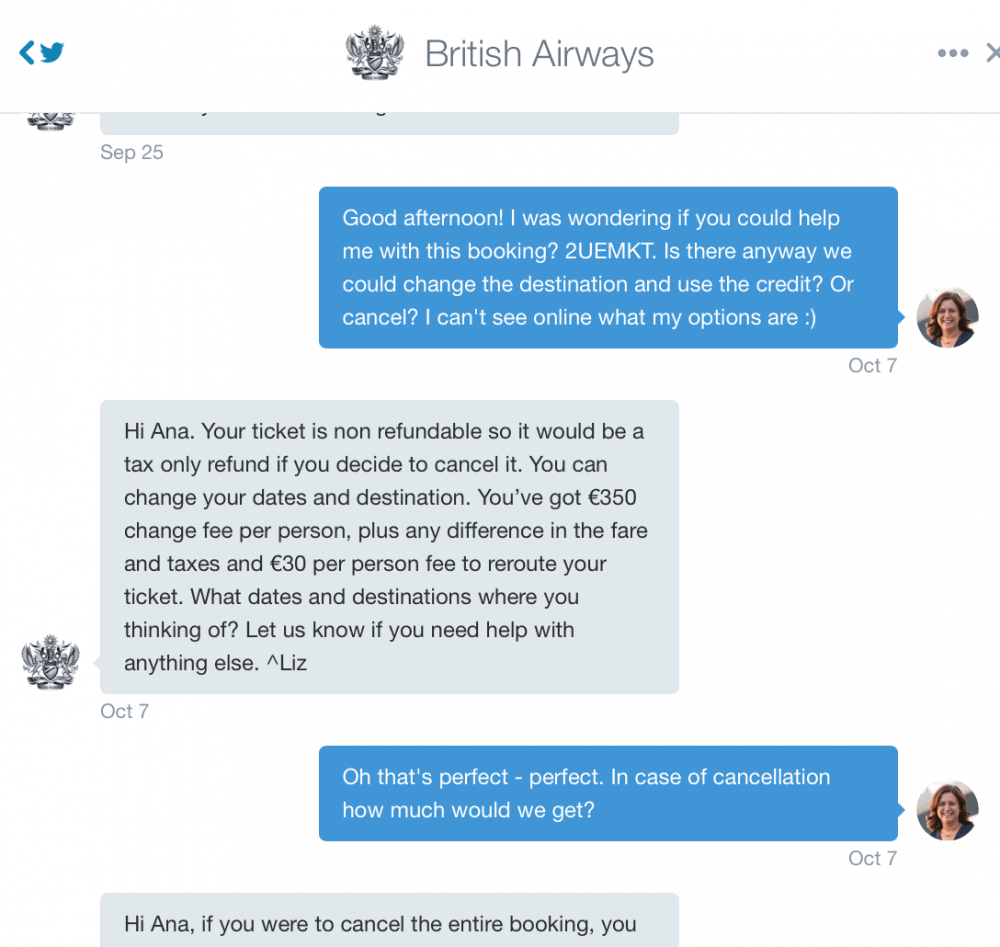 6.  Learn the local language.
Whether you want to learn how to say "hello," "please," "thank you," or even local slang, throwing a question out to the Twitterverse is a lot more fun than Googling it, plus you're more likely to learn what vernacular the locals use instead of what a digital dictionary tells you they say.  Asking about the local language is also a great "digital ice breaker" on Twitter, often getting locals to chime in with other recommendations too.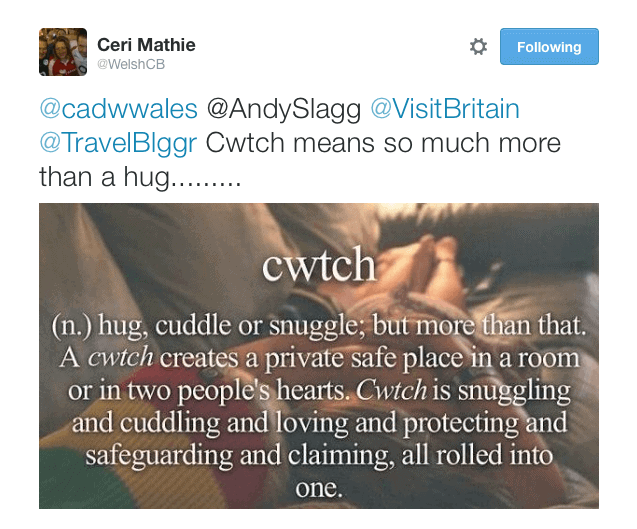 7. Leave A Review Or Say Thank You.
If you've had a great experience, met a tour guide that you adored, or visited a place based on a Tweeted recommendation, it is always nice to give some kudos on the social platform by sending a thank you Tweet or letting a business know they were recommended through Twitter.
Want to learn more about how to use Twitter to enhance your travels or your influence?  Check out my slides from TBEX Fort Lauderdale, or  check out the schedule for the next TBEX (Travel Bloggers Exchange)  to learn more about social media and travel.