Every time I have to give someone a list of my hobbies, cooking is always on there. However, I recently realized that I also enjoy shows that feature restaurants and their dish that makes them unique — and the TV Food Maps makes it easy to find these restaurants when traveling. My dad and I love to watch Diners, Drive-Ins and Dives when I am home. He also watches Man v. Food, and he even went so far as to plan part of our vacation around visiting restaurants in Sarasota that he saw featured on the show.
He put in a lot of research and planning into having us experience those restaurants. But this week, I tested out the app called TV Food Maps that allows you to find those restaurants that are located near you.
TV Food Maps App
The TV Food Maps app features more than 2600 restaurants from more than 25 shows from both The Food Network and The Travel Channel. There are more than 100 restaurants in Florida alone.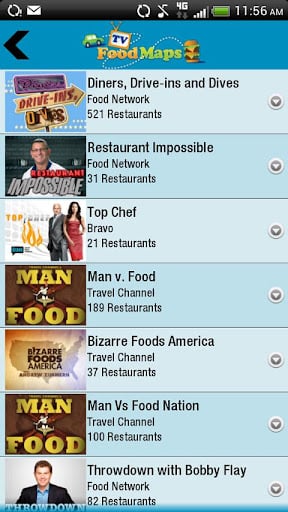 The app allows you to filter by location and by show, and the app will give you notifications when you are near a restaurant from a show. You can also choose which type of cuisine you are interested in to narrow your search.
Once you find your restaurant, the app gives you the contact information, address and menu. It will also tell you what episode the restaurant was featured in and when it aired.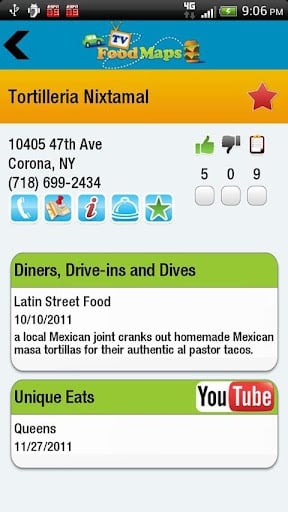 When you make an account with TV Food Maps, you can organize the restaurants into your own, "Try Lists" and "Been There List." This lets you keep track of where you have gone and where you want to go next. You can also let others users know what you thought of the restaurant with the "Thumbs Up" and "Thumbs Down" features.
The TV Food Maps app would be great for a summer road trip. You can go on an adventure, try new things and see if that food really tastes as good as it seems on TV.
The TV Food Maps app is free for iphone, and android. The full list of shows and restaurants is available at www.tvfoodmaps.com.