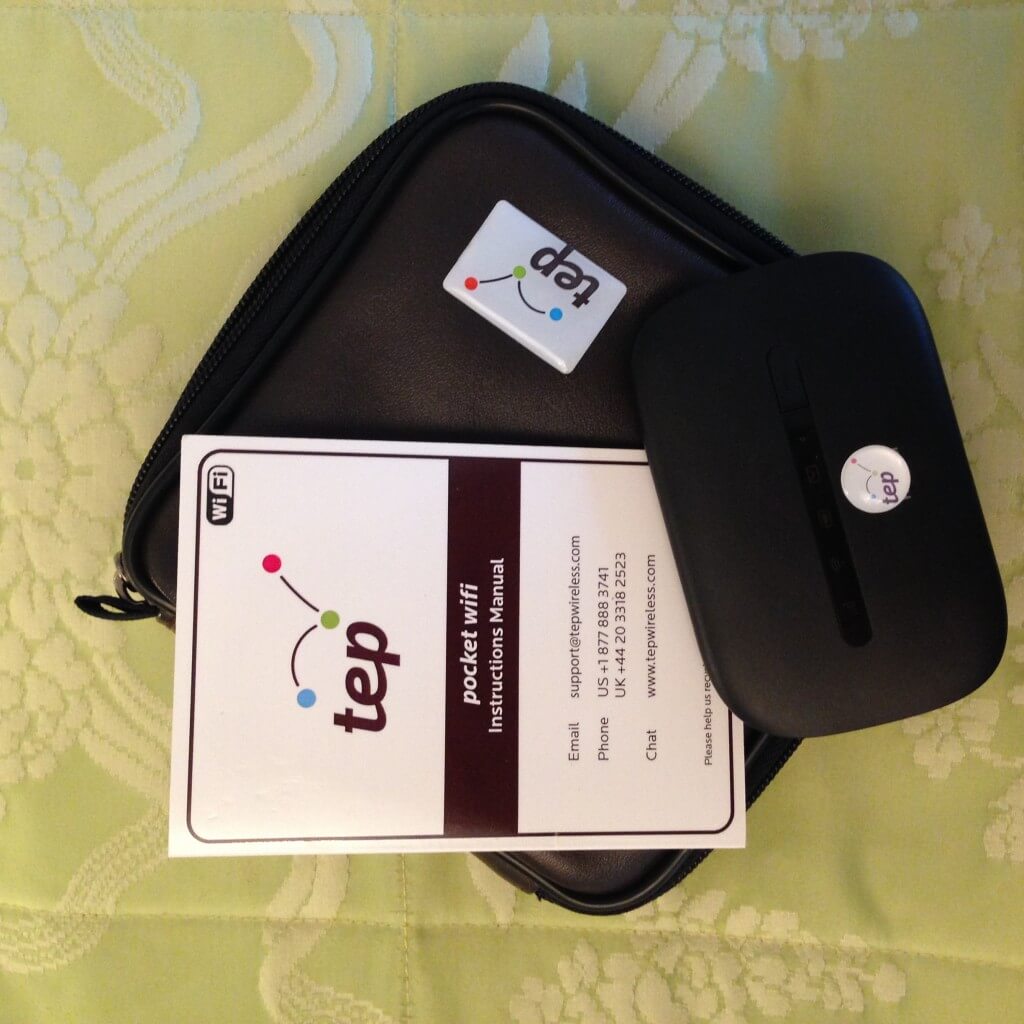 Today, it's quite easy to stay connected with wifi while traveling. It used to be that we'd have to take our roll of film in to the pharmacy and wait a couple of days to have our vacation photos developed before we could share them (I'm showing my age a little bit here). Today, we're used to instantly sharing moments the second they're captured, but if we're abroad, we have to patiently wait to get back and use our hotel's wifi before sharing with friends and family on social media. Sure, you could add an International date plan to your phone while traveling. But typically the expense is not worth it for what you get and the data limits are low. You could also get a SIM card in the country you're visiting, but that's only if you have an unlocked phone and takes precious time away from your vacation as you hunt down a wireless store. And even then, sometimes it doesn't work (I've experienced that trouble before).
What is this magical device, you ask? It's a little 3G device that's smaller than a phone and is a hotspot for wifi. It typically can handle 4-5 devices, so you can have multiple people logged in at once, or you can use it for your computer, cell phone, and iPad all at the same time.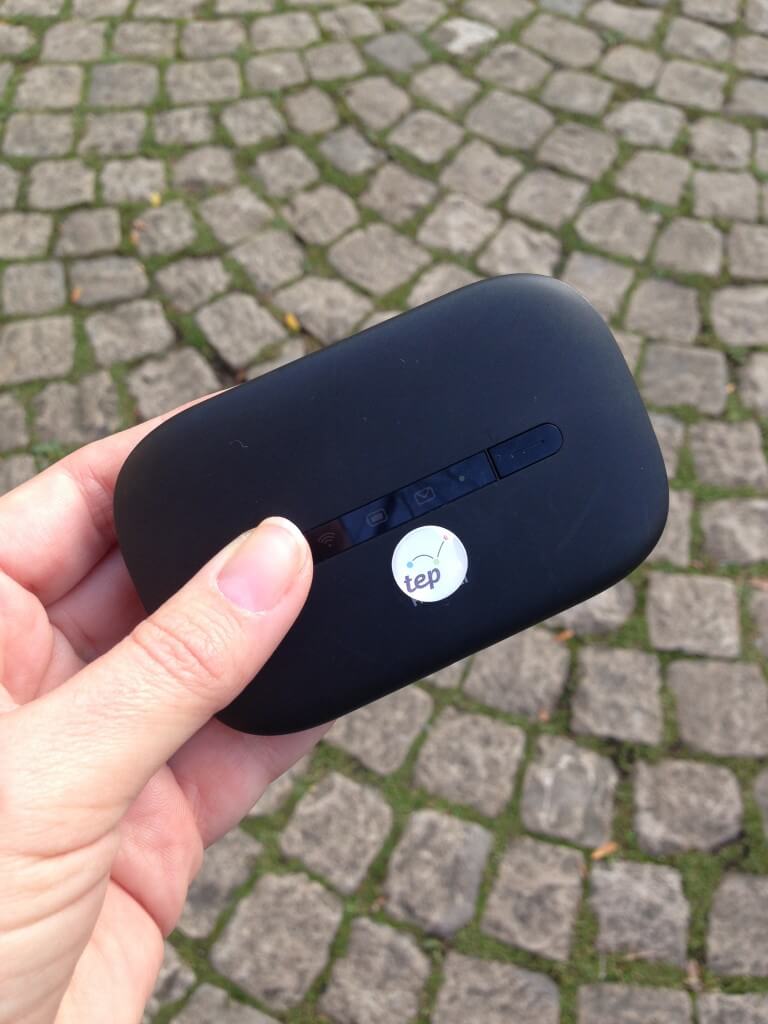 My mom and I have been using Tep Wireless while on our cruise through Europe (thank you Tep!). I've been using it to send updates when we're on the road in-between destinations, to translate menus and street signs while we're out walking around, to check maps and have guided walking directions, wiki historical facts about the places we're visiting, and I'm even using it now on my laptop here in my hotel room as I write this post.
It's small enough that it fits into my camera bag and I just take it everywhere we go right along side my camera. The only downside is that the battery doesn't last the whole day. But, what I typically do is turn it off when we're not using it or charge it up again using my Mophie battery pack that I use to charge my phone. The charging cord is a USB, so it easily fits into a laptop or even an iPhone docking station to charge.
Now, let's talk about costs. Admittedly, mine are typically sponsored. But when you look at the pricing plans, they're only $10 a day for unlimited wifi. Typically, most hotels charge anywhere from $10-$25 per day for wifi access, so I'd say the mobile wifi is a deal since you can use it anywhere.
The one really cool thing about Tep is that they will mail the device to your home. How convenient is that? Then you don't have to worry about a thing. Just turn your phone on airplane mode, and once you land, you've got wife in your pocket to help you navigate around a new destination, say hello and thank you in a foreign language, and double check exchange rates when you pay your taxi fare. How awesome is that.
Want more information about Tep? Check out their website at www.tepwireless.com, and enter the code travelbite15 for a 15% discount.
Disclosure: Tep sent us a device to test out and use free of charge. I honestly loved it, and if you were following our trip on Twitter and Intagram, you actually saw this device in use. As always, all thoughts, opinions, and editorial control remain entirely my own here on TheTravelBite.com