It's not common to see the word "cheap" and "South Beach" used in the same sentence. With countless luxury stays (many of which, I love), it's not a destination that easily lets it's secret bargains known. Turns out, searching for places with a kitchenette in Miami revealed all kinds of adorable and stylish boutique hotels that were jaw-droppingly affordable too. I was quite surprised to find not just one, but several cheap hotels offering rates under $200 a night.
I was visiting Miami for sommelier school, and since I was in town for seven days there was one key thing I was searching for in a place to stay — a kitchen. I knew there'd be some late-night studying, so a full kitchen with a working coffee pot or French press was a must. The one challenge in making my travel plans is that the school's schedule coincided with SOBEWFF, which made hotel rooms scarce and priced at a premium.

Thankfully, I found these adorable boutique hotels and ended up staying at all three of them, so you know they're traveler-approved.
3 Boutique Miami Hotels On The Cheap
CIRCA 39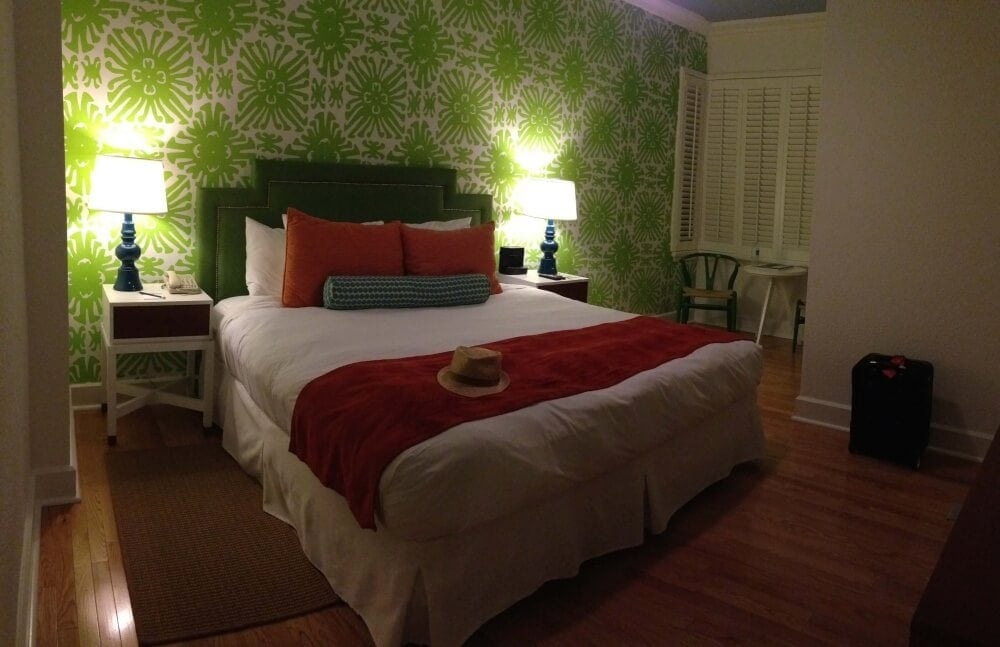 This was the only one without a kitchen, but their proximity to the beach, amazing craft cocktail bar, and breakfast available every morning made it perfect for the weekend. It's recently been renovated and I absolutely loved the bright and whimsical color scheme (orange is my favorite color, after all). The whole hotel has a globetrotter vibe and the restaurant is named after none other than Jules Verne. Just across the street there's access to South Beach's boardwalk which was a great place to run in the morning.
Parking: Approx $24 a night
Kitchen: None, but there's an in-room coffee maker. Breakfast is only $12.95 pp.
Distance To Beach: Across The Street
Rates: Average around $175 mid-week (higher on the weekends)
Website: circa39.com
Chic Place At Lincoln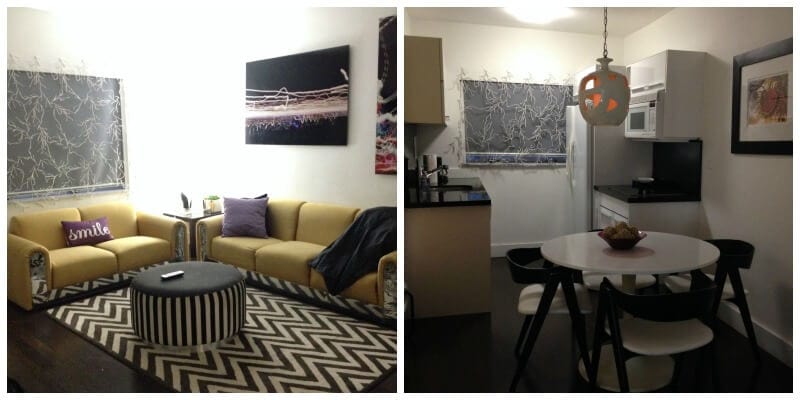 Location! Location! Location! Staying here was living like a local in an apartment that was steps away from Yardbird and the Lincoln Road Mall where the sommelier classes were being held. It's only a half a mile away from the beach, so a brisk walk, run, or bike ride will take you to some sun and sand. While staying here, I'd go for a run to the beach and up the boardwalk every morning, then stop for an iced coffee and walk back to my apartment. It was lovely. This place has a full kitchen and just one block away is Star Cafe Market, a small local gourmet grocer where you can get all the provisions you need. The furniture inside the apartment could use some updating, but I did appreciate all the original art on the walls (which is also for sale) and the fun outdoor garden spaces. If you have a family or a group of friends wanting to share a place, they've got a few multi-room apartments available.
Parking: Free
Kitchen: Yes! A full kitchen.
Distance To Beach: One Mile
Rates: Starting at $175 a night for a studio.
Website: ChicPlaceAtLincoln.com
M Boutique Hotel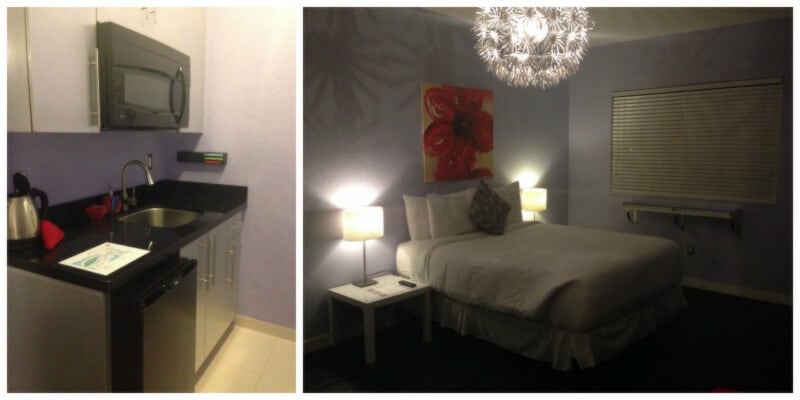 This place was a charming find. The color scheme reminds me a little of Valentine's Day with it's red and lavender — but it was still adorable, clean, and spacious. I'd consider the neighborhood 'up and coming' as it's a bit away from the action at South Beach, but had a very local feel to it. There's a Publix within walking distance just a block away where you can stock up your kitchen. The beach is also just a block away, and around the corner is an amazing Cuban bakery where you can get a taste of Miami's legendary cortaditos, empanadas, and more. The owner/manager was very friendly and helpful, available at any time via phone or text if you had a question.
Parking: Free (but can get a little tricky/scarce if there is a full house.)
Kitchen: Yes! A kitchenette with refrigerator, microwave, convection oven, and ample counter space. No stove.
Distance To Beach: One Block
Rates: Starting at $109 per night.
Website: Mboutiquehotel.com