You know how much I love South Africa, which is why I'm so excited to share this guest post by Tim with WineTurtle.com about wine vacations in one of my favorite regions. Throughout the post, I've also included scenic photos from my trip to Stellenbosch to give you a taste of what you'd see while visiting South Africa. Enjoy!
8 Reasons Why You Should Spend Your Next Wine Vacation In South Africa
Wine vacations.  There are so many to choose from with wine regions in nearly every corner of the world from the Americas to Europe to Asia to Australia.  So, where should you go for your next vacation?  We think South Africa is the best bet for your next trip and here are 8 reasons why.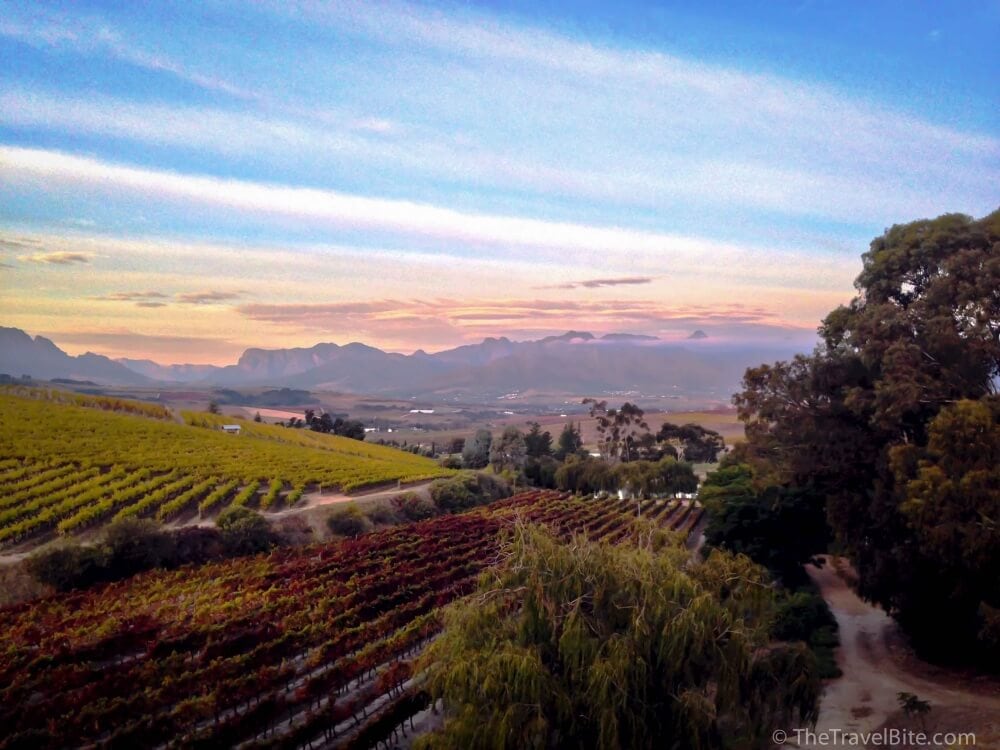 1 – A Whole Lotta Wine
If you're on a wine vacation you want an area of the world with a significant amount of wine and South Africa fits the bill.  The country, the southernmost on the African continent, is one of the top ten producers of wine in the world.
With more than ten distinct wine regions you'll experience a variety of styles, varietals and experience the unique terroir of the area.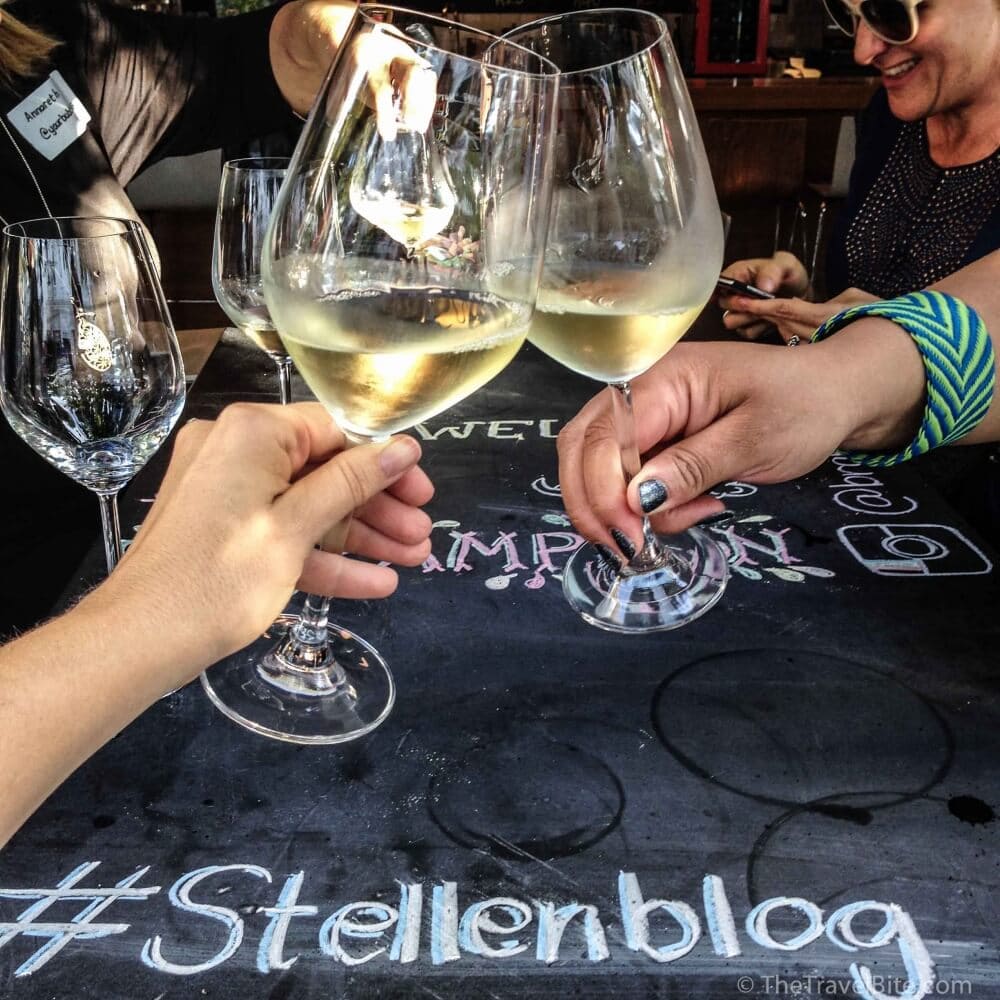 2 – Diverse Wine
While a wine vacation should always be a time for experimentation and learning, a benefit of South Africa is that its geographic location means there are both cool and warm climate wines available.  In the span of a few days or even in one, you can enjoy both!
The Breede Valley, Olifants, and Orange Rivers regions see some of the highest production.  These warm climate areas will provide you with less acidic, more alcoholic wines full of ripe fruit flavor.
The coast of the Indian Ocean provides the cooler climate areas of Elgin and Walker Bay.  While a smaller region with less production, you'll find gem after gem.  Wines here will reflect the climate in that it will have tart fruit tastes.  They are more acidic and have lower alcohol content.
South Africa's wine country produces red, white and fortified wines but you can also find excellent sparkling and rosé wine.  Whatever you like, you'll find it in South Africa.  And the best part?  Because of the wine region's geographical location you'll have a study in terroir like never before.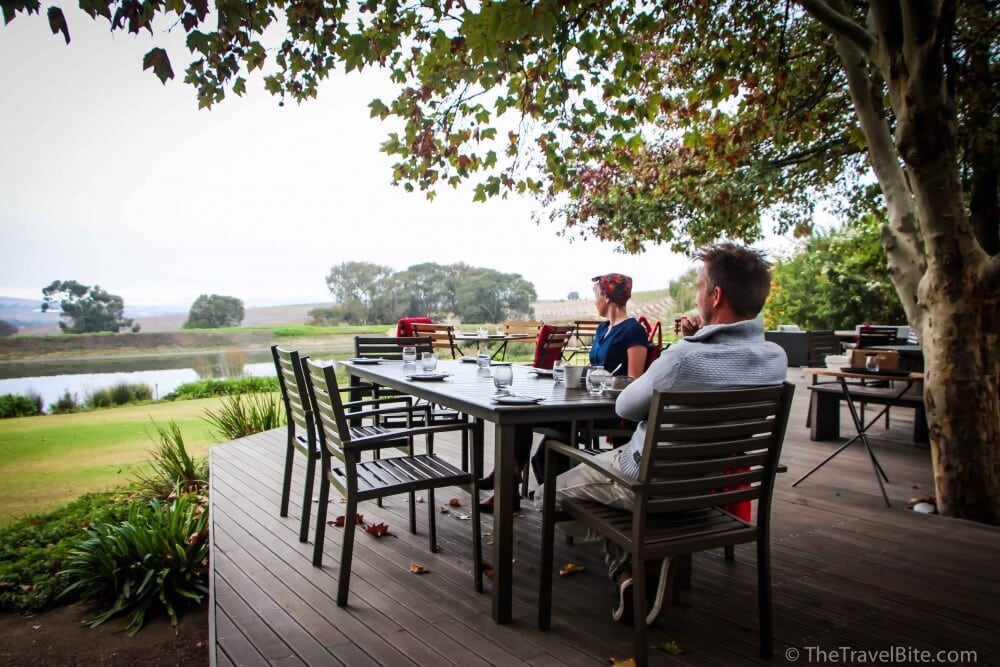 3 – Wine Tourism Is Phenomenal Here
The South African Wine Community is not simply vineyards producing wine and offering tastings on site.  No.  There is so much more.  Consider booking a full multi-day tour that includes transportation; meals; accommodations; vineyard visits, tours, and tastings; and sightseeing at some of the country's most notable spots.  Luxury tours like this provide stress free travel and very little planning on your part.  If you're interested in seeing on your own but still want luxury accommodations, Jordan Wine Estate in Stellenbosch cannot be beat.  Phenomenal food, wine and hospitality abound.
Of course if your idea of the perfect wine vacation includes renting a car and meandering at your own pace wherever the road takes you and whenever the mood hits, South Africa also has multiple wine routes for you to explore the region.

4 – A Compact Area With Lots Of Options
Most of South Africa's wine regions are concentrated within one area of the country: the extreme south, and then branching to both the east and the west.  It is easy to stay in the port city of Cape Town, the Mother City.  Located under the impressive flat top of Table Mountain the city offers easy access to multiple wine regions and so much more.
Even though your trip is wine-centric, you may decide to take advantage of the other things Cape Town has to offer.  Active travelers will love running the streets and beaches, hiking Table Mountain or renting bikes to cruise around.  Culture vultures will appreciate the museums (including the prison where Nelson Mandela was held), art, music and theatre available to them.
And don't forget the food.  South Africa is diverse, as seen in its 11 official languages, Dutch and British influences and significant influences from around the globe.  This is adeptly reflected in the city's stylish, award-winning restaurants.  And, because wine country is next door, there are always opportunities to try wines from vineyards you'll be heading to or order a bottle of new favorites.  Whether you crave the foods of Brazil, the Congo, Moroccan, Italian or anything else, chances are you'll find it in Cape Town.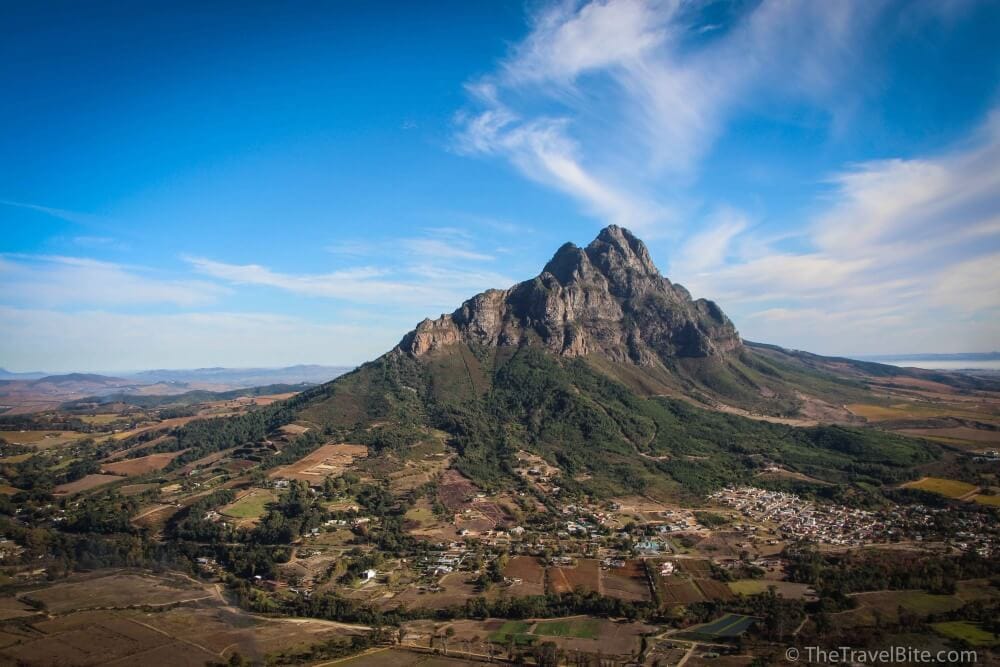 5 – Gorgeous Weather Throughout The Year
Whether you want to go away for the winter holidays, spring or summer, one of the many reasons to spend your next wine vacation in South Africa is the weather.  The weather is, in a word, glorious.  Due to its location most days are sunny and dry and even during the wet season (summer) rain is mostly limited to the afternoon.  That makes South Africa and its wine country available when you are.
A better distinction for seasons in South Africa is wet and dry instead of winter and summer.  The dry season runs from about May through September. During this South African winter you'll have sunny days, virtually no rain, and no humidity.  Nights do get cool, so layering is always a good idea. The Western Cape is a bit of an anomaly, though, and if you travel to those areas you'll have rain and cold.
The season's temps range from 50 degrees in the morning and get to the high seventies to low eighties as the season goes on from May to October.
The wet season, summer, runs from some time in October through April.  Rains during the wet season usually come as afternoon storms, humidity is higher and temps are likely to stay in the mid 80's, although the mornings are around 60 degrees.  The areas lying on the Indian Ocean can be unbearably hot and humid but other areas of South Africa are quite enjoyable at this time of year.

6 – Wine For Good
One of the most interesting facets of South African wine is the strong ties seen between wine and social and ecological good.  The winemaking community is connected to and aware of a variety of ecological, sustainability, social, and economic issues and make this a priority in their business models.
An entire website could be devoted to all of the good the South African wine community does but we'll just highlight a few here.  When it comes to social issues three major areas of concern are curbing AIDS, promoting racial equality, and preventing Fetal Alcohol Syndrome (FAS).
AIDS – While the number infected with the deadly virus is lower in the winelands, the pandemic is spreading.  AIDS is generally more prevalent in rural areas where education is lacking and poverty is widespread.  Because of poverty, alcoholism and other factors this area is on the watch for epidemic levels and in order to stop it there are volunteers in place providing medical support and education to help stop an outbreak.
Racial Equality – South Africa's past race-related turbulence has left in its wake a strong focus on the importance of equality, including a recognition that the wine industry, in general, has been led primarily by white winemakers.  South Africa is focusing on leveling the playing field by promoting black-owned brands and making wine accessible to all people.Fetal Alcohol Syndrome – The Western Cape has a high number of children born with FAS and the wine community is working on education, outreach, and more to prevent this condition in children.  FAS does not just impact infants but has lifelong consequences.  The community is dedicated to helping promote responsible consumption.
South Africa has huge biodiversity with various animals and plants living only in small areas.  Some have yet to be discovered and all are important to the ecosystem.  This, and other environmental issues, are in the minds of the wine community which is why they focus on things like climate change and sustainability.
Climate Change – Agriculture leaves a huge carbon footprint and the South African wine community is aware of this.  Through collaboration, many industry leaders are looking at how to reduce their carbon footprints, practice sustainable farming methods, and reduce their water use in order to be friendly to the earth.   South Africa's winelands have some of the best environmental practices of the world's wine regions.
Sustainability – The labels on South African wines contain similar information to wines from anywhere else but in 2010 they added a seal denoting sustainability and integrity in winemaking.  South Africa has used their Wine of Origin designation (similar to France's Appellation d'origine contrôlée) to specify grape origin, vintage, and variety or varieties.  This method has been in place since 1974.  In 1998 South Africa added sustainability guidelines.  While in other regions these are suggestions or may not even exist, more than 95% of growers and cellars follow the guidelines in South Africa.  And, on top of these guidelines, they are constantly changing due to new discoveries, initiatives, and best practices.
In order to receive the seal, the farms and cellars submit to an annual audit.  The seal gives the original information (vintage, origin, variety) but also certifies that the wine is ecologically and environmentally sound, that the wine can be traced back to the vine, and that the grapes were grown and the wine bottled in South Africa.

7 – Impress Your Friends!
Napa?  Plenty of people have visited.  Burgundy?  Yup, lots of wine lovers have been there, too.  But how many people, even wine lovers, that you know have gone to South Africa?  Probably not many.  This wine region is unique, due to its geography, and has much to offer by way of wine.  Go, learn, and come back to educate others on the amazing things happening in the winelands.
8 – Unique Cultural Opportunities
South Africa is a cultural mecca thanks to the melange of people – there is huge racial, religious, and ethnic diversity which gives the country a unique culture that blends from many different traditions.  The country has 11 different languages recognized in its consititution but you'll also here native languages not recognized as the 11 official (most black South Africans speak English and Afrikaans (a language derived from Dutch) in addition to native tongues or those passed down from their family or tribal identity).  There are even endangered languages spoken in South Africa.
South Africa's storied past has birthed a rich literary tradition – with a strong emphasis on poetry.  There is also diverse music because of the multiple backgrounds and influences that make up the country's populous.
Because South Africa is one of the first places where human life was established, there are also amazing historical relics in museums along with information about these early ancestors.
No matter where your wine travels have taken you there are so many, more than 8, reasons why you should spend your next wine vacation in South Africa.  From the cultural richness to the beautiful weather, exceptional cuisine, and gorgeous landscape it is one of the most unique wine regions in the world.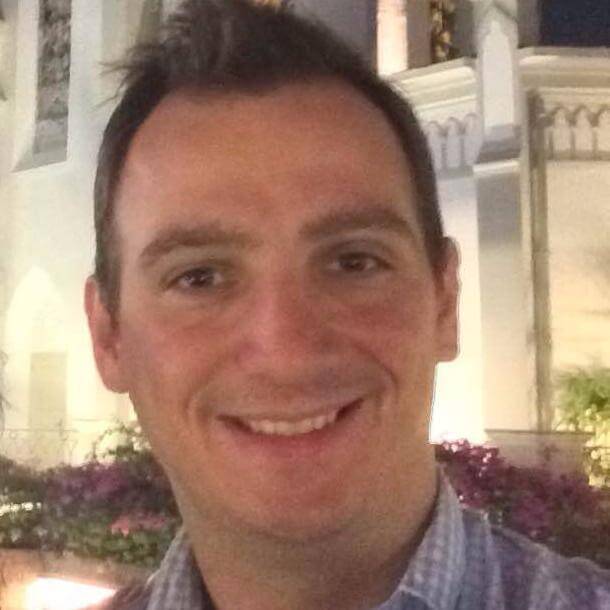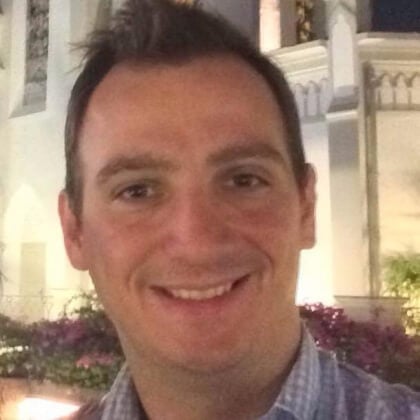 About The Author:  Tim is a wine lover who gets a kick out exploring the world of wine by getting out and about to some of the World's most well-renowned wine growing regions and trying everything he can get his hands on.  His blog, Wine Turtle, is all about providing information to those that are curious to learn more about wine in a fun and unpretentious way. Our philosophy is to learn by doing, which in our case means drinking a heck of a lot of wine!
Like it?  Pin it! 🙂