In my experience, people who love food are always the best people, sharing their passion for a particular region or ingredient with the same level of excitement as a child on Christmas morning.  And when it comes to milestone celebrations, some foodies say to 'Go Big Or Go Home.'  For Raglan Road Irish Pub in Orlando, they did both!  To celebrate their 10th Anniversary, Raglan Road Irish Pub and Chef Kevin Dundon went big by hosting a Master Chef Cooking Competition, then they took the contest winners (as well as a lucky group of food bloggers and media, including myself) home to Ireland to experience the inspiration behind many of their delicious Irish dishes.  We had the best time touring Ireland with Chef Kevin Dundon and meeting the small farmers that supply his cooking school and boutique hotel, Dunbrody House.  Many of the food producers we met had been featured on Chef Kevin's shows on Create TV, Modern Irish Cooking and Back-to-Basics, and it was fantastic to see the origins of his "source local" philosophy that also carry over to to Raglan Road Irish Pub where they source from Central Florida producers like Wild Ocean Seafood from Port Canaveral.
Here's a look at our Ireland itinerary, planned by the fun folks at Raglan Road Irish Pub and Chef Kevin Dundon.
DAY 1 – DUBLIN
MORNING – Brunch By The Waterfront
Upon arrival in Ireland, you can't help but feel refreshed by the rolling hills of grasslands dotted with adorable sheep and the crisp fresh air.  Our first stop from the airport was brunch at Herb Street, known for their local sustainable produce, environmentally friendly decor, and located at Grand Canal Dock which is a modern contrast to the countryside.  The waterfront area here is also the European headquarters for companies like Google, Facebook, and Twitter, making it one of the trendiest places to go for coffee or brunch.
When in Ireland, go green, right?  I ordered a matcha cappuccino to wake me up after a long flight.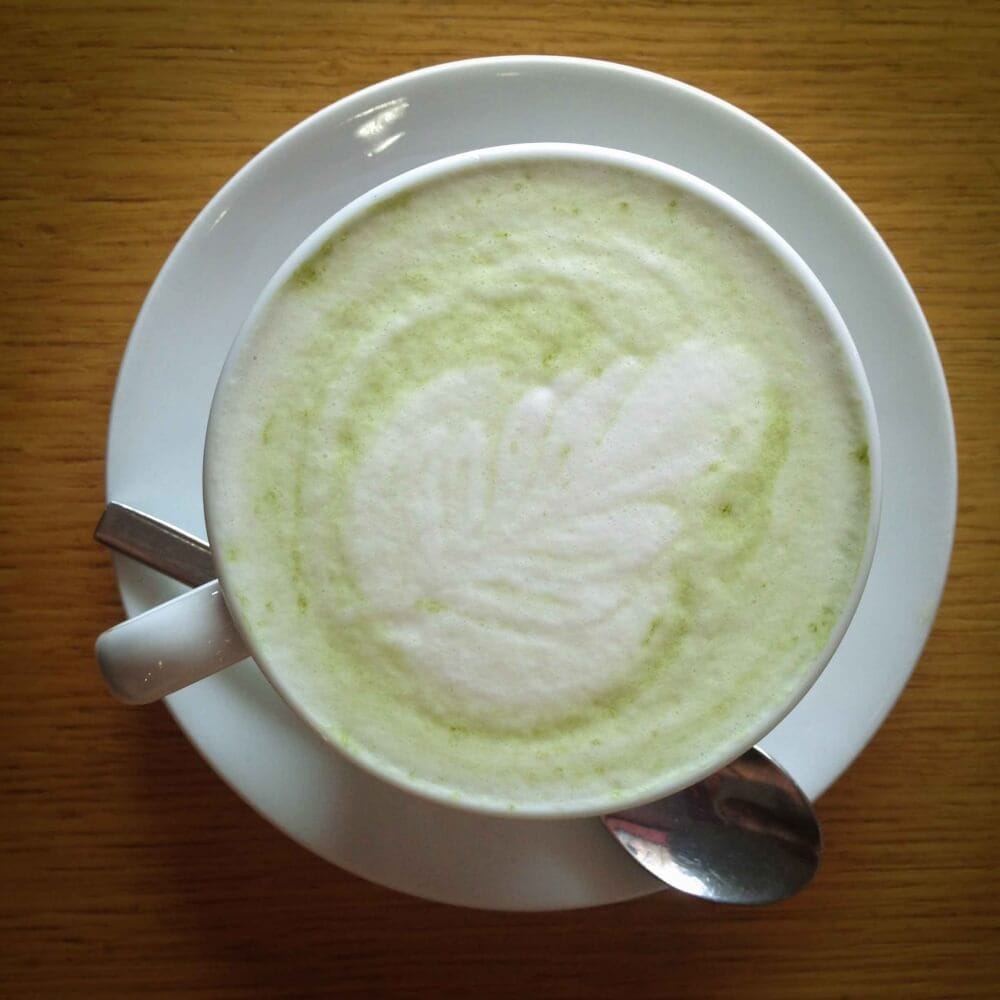 AFTERNOON – A visit to Guinness Storehouse
A trip to Dublin wouldn't be complete without visiting the Guinness Storehouse, birthplace of one of the most famous beers in the world!  The story of Guinness is told beautifully throughout the well planned architecture of this museum. The first floor shares the humble beginnings of Guinness and how they brew the perfect stout.  Each floor after that adds to the history in chronological order, from the Arthur Guinness story, to their cooperages, to their amazing and memorable advertising (who doesn't recognize the Guinness toucan?), and culminating in a Guinness Pour Academy and bar that has a 360 degree view of Dublin.  Something to note while you're inside, the interior mulit-floor atrium is actually in the shape of a seven-story pint of Guinness.  You'll notice it as you take the escalators up to each floor.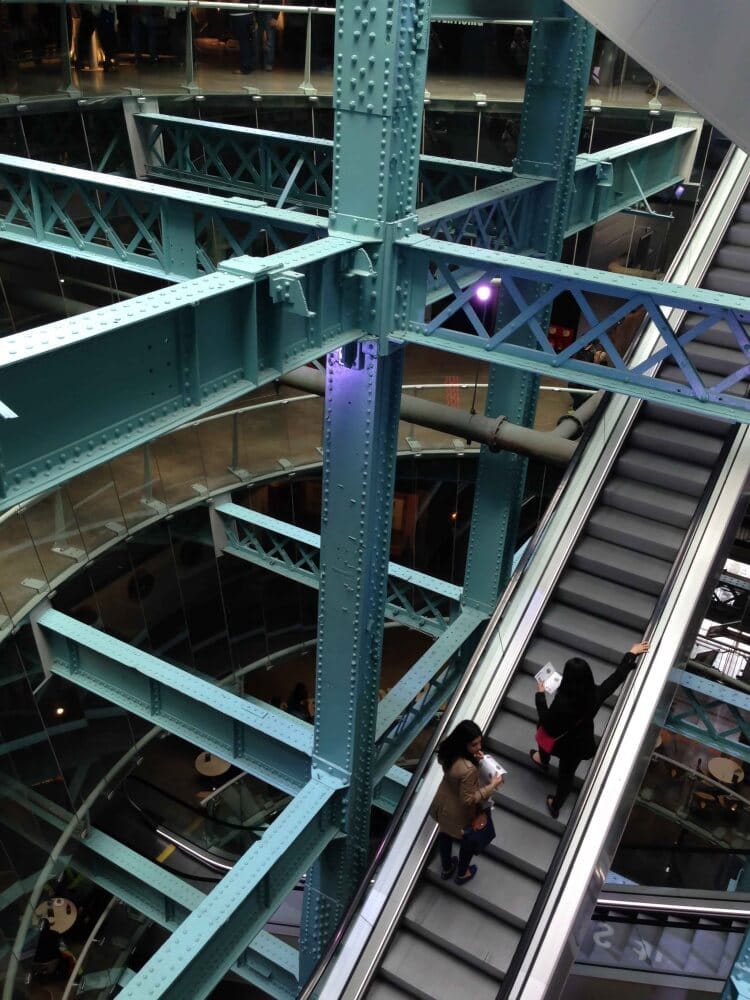 Pouring a perfect pint of Guinness isn't as easy as it looks the first time you try it!  Something we learned, the foam on the top actually helps prevent the beer from oxidizing too soon as you drink it, so a true Irish pour will never include a clover.  The foam head seals the beer, so with a clover it will go flat quicker.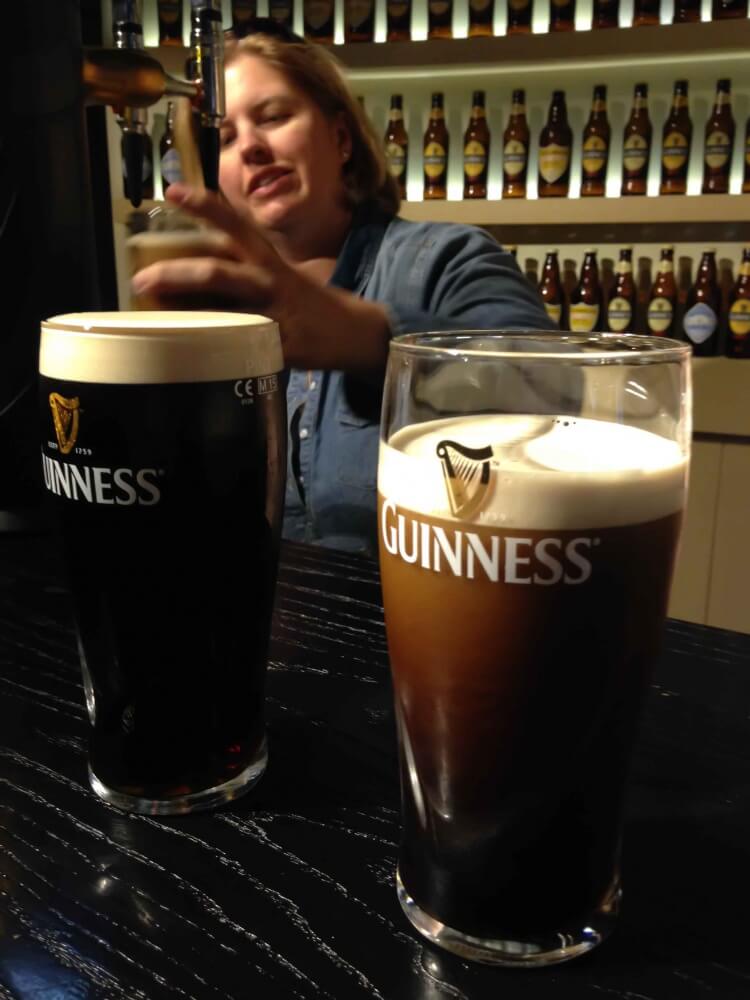 Another tip we learned, for anyone who has tried Guinness and thought it was too bitter.  Take a generous mouthful of beer instead of just a sip, otherwise you only get the bitter nitrogen foam on top and not a true taste of the beer.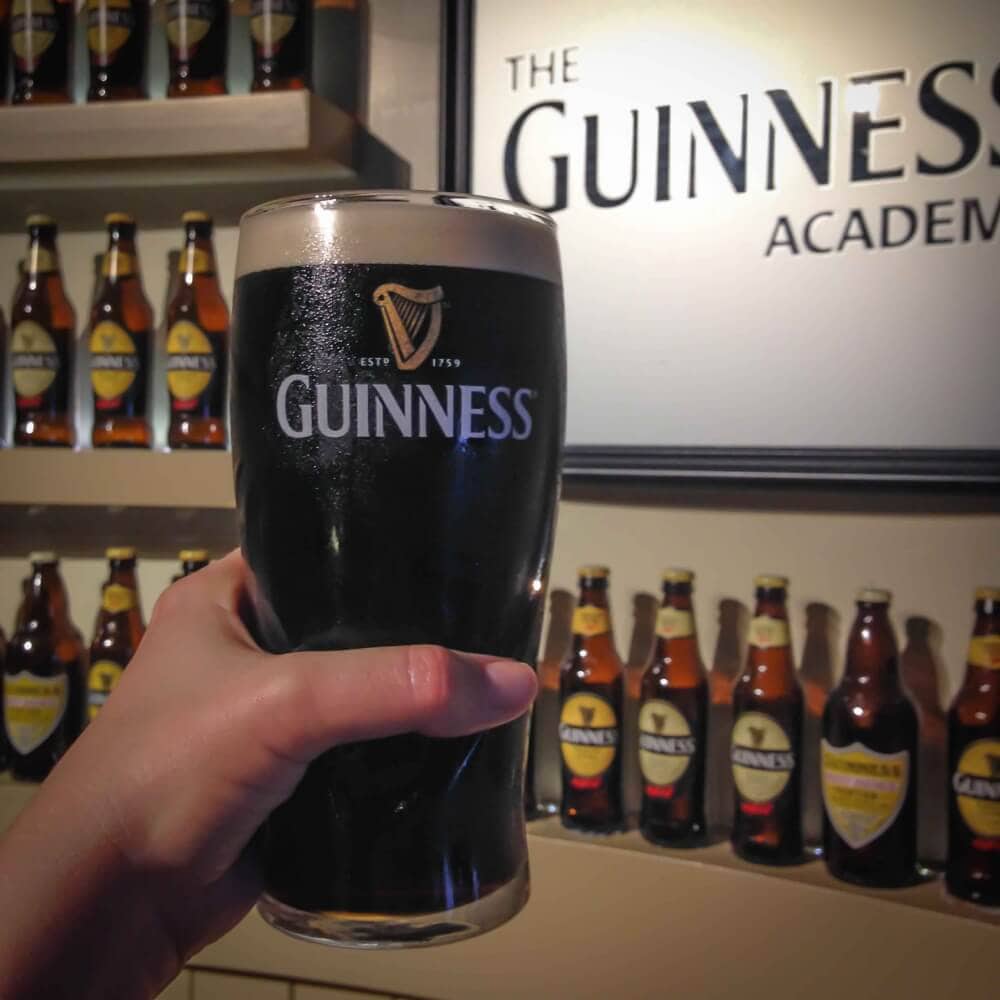 After visiting the Guinness Storehouse, we checked in to our hotel, Clayton Hotel Ballsbridge (formerly Bewely's Hotel).  It was the perfect stay for Dublin, well-appointed rooms surrounded by beautiful gardens and walking distance to a lot of great neighborhoods and sights to see, including a must-visit to Raglan Road Restaurant's namesake – the actual Raglan Road.  (There's a poem about this street.)  Plus, look at those gorgeous purple flowers growing out of stone walls!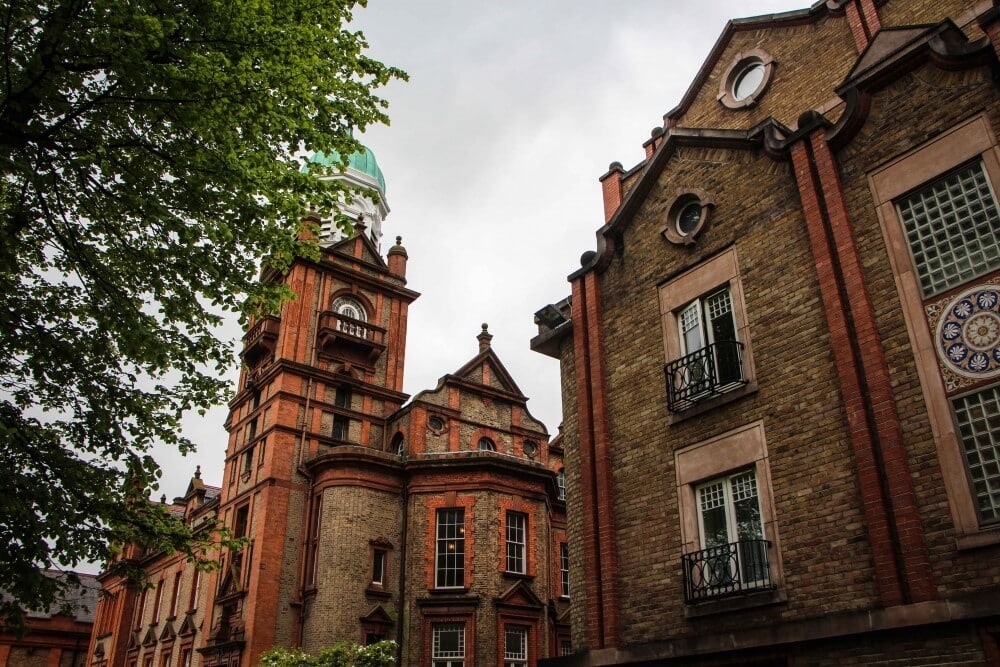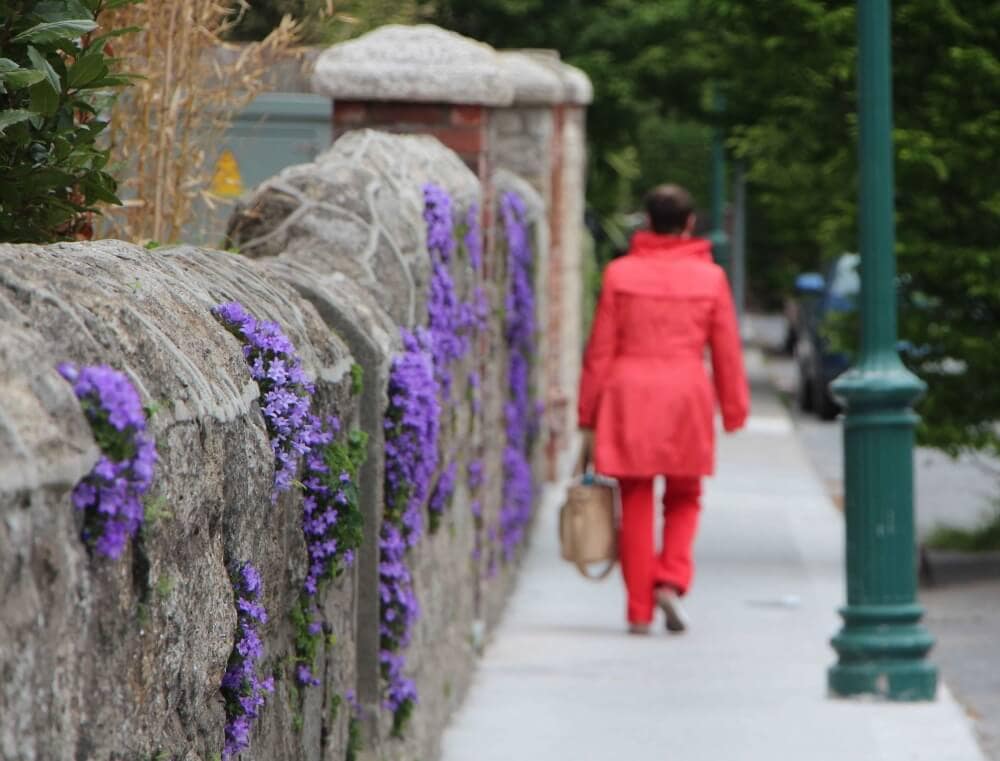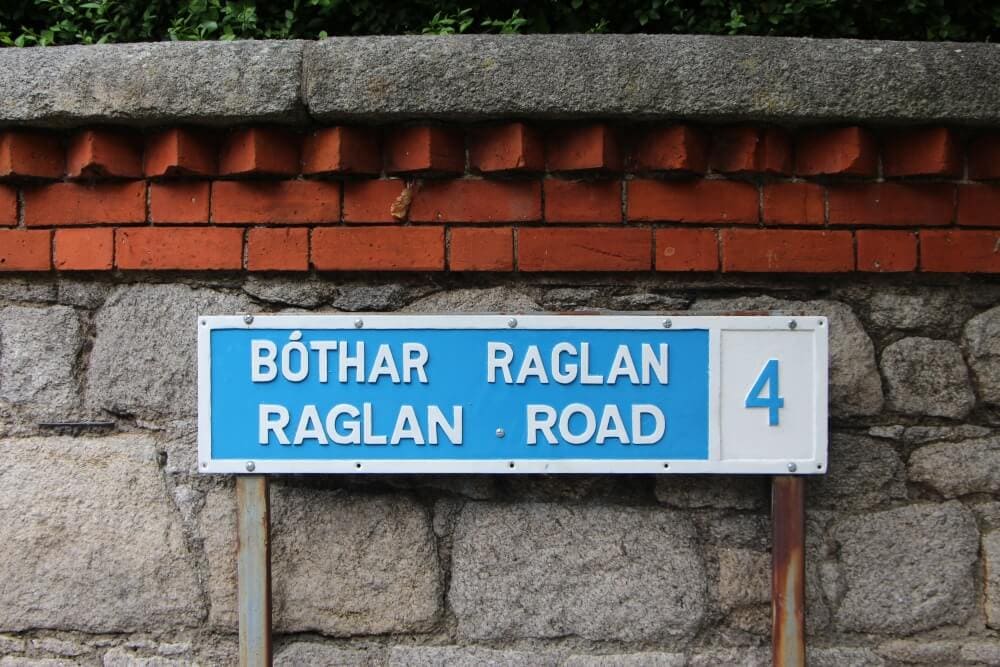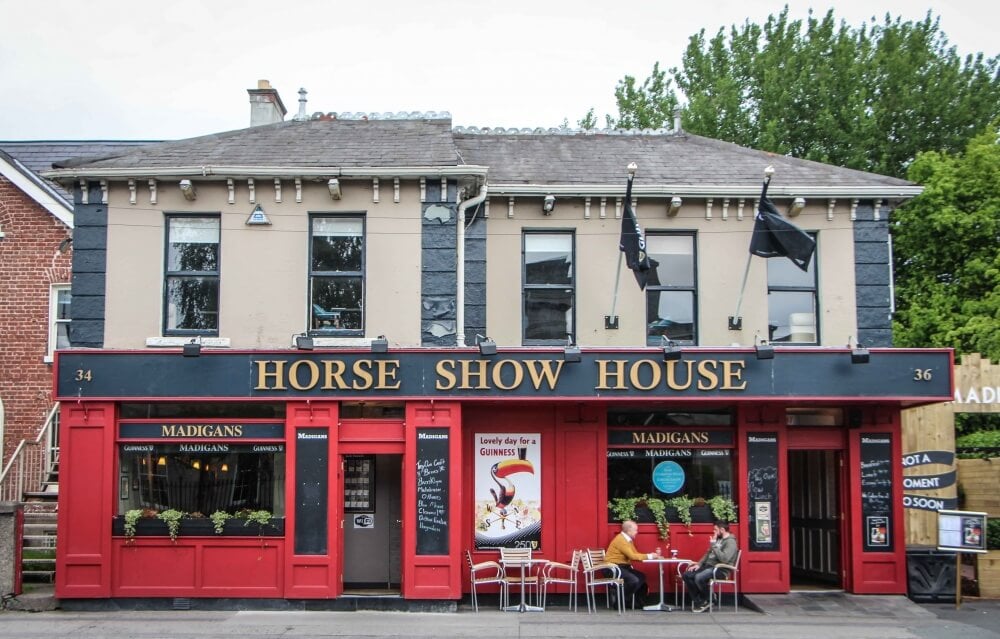 EVENING – Dinner at L'Ecrivain Restaurant
For our first dinner in Ireland we enjoyed a special treat – a multi-course tasting menu at L'Ecrivain.  This Michelin Star restaurant owned by award-winning Chef Derry Clarke is a true demonstration of Irish hospitality as I've never felt more welcomed or at ease in a fine dining restaurant.  And the food — AMAZING, artfully presented, and delicious!  L'Ecrivain is definitely a must-try restaurant when visiting Dublin.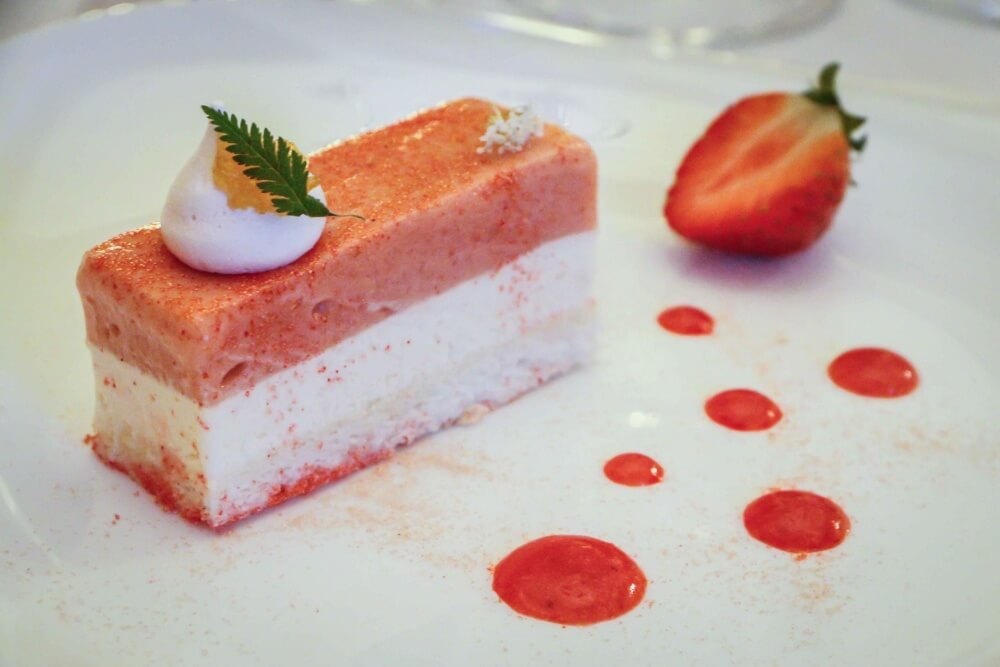 Day 2 – Meet Chef Dundon's Food Suppliers
If you've seen Chef Dunon's show on Create TV, Back To Basics, these are the fresh food producers featured in the show.  Throughout County Wexford, famous for their nearly year-long sunshine.
MORNING – Ballyminane Mills
Our first stop was at Ballyminane Mills, an authentic water powered mill located in Ballindaggin, just outside of Enniscorthy.  It's a bit of a fun challenge to find, so if you make an appointment for a visit (they're currently working on getting set up for small tours), I recommend having someone meet you in town and then follow them in as most country roads in Ireland are marked by farms instead of street signs.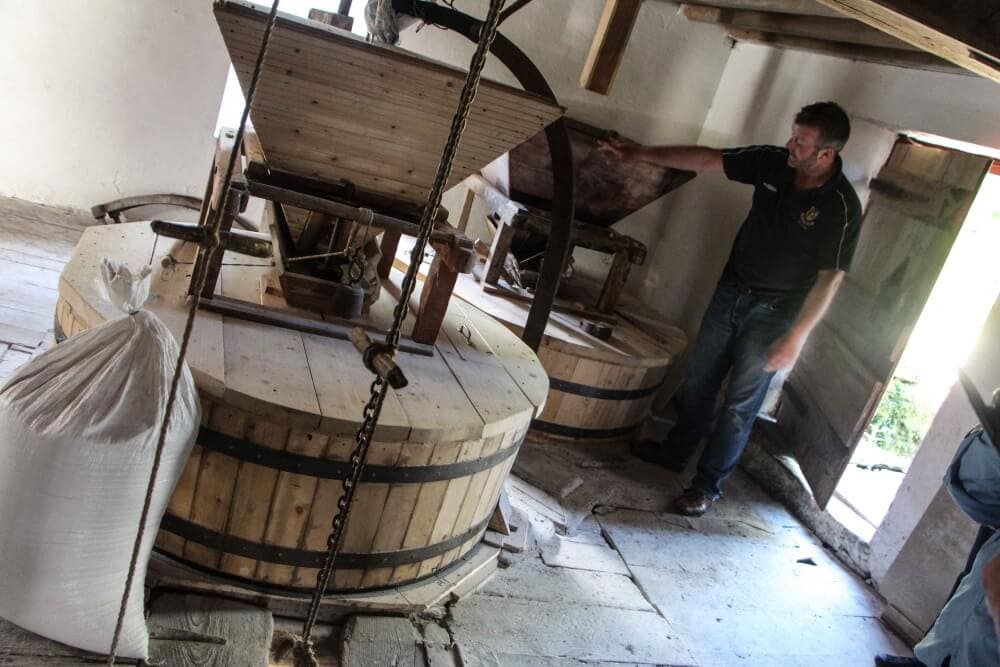 The mill was established in 1832 and remains a working mill to this day, using some of the same hand crafted water wheels and stone grinders.  The stone ground flour they make here gives a hearty sweet taste to anything you bake with it, from pies, to scones, and classic soda bread.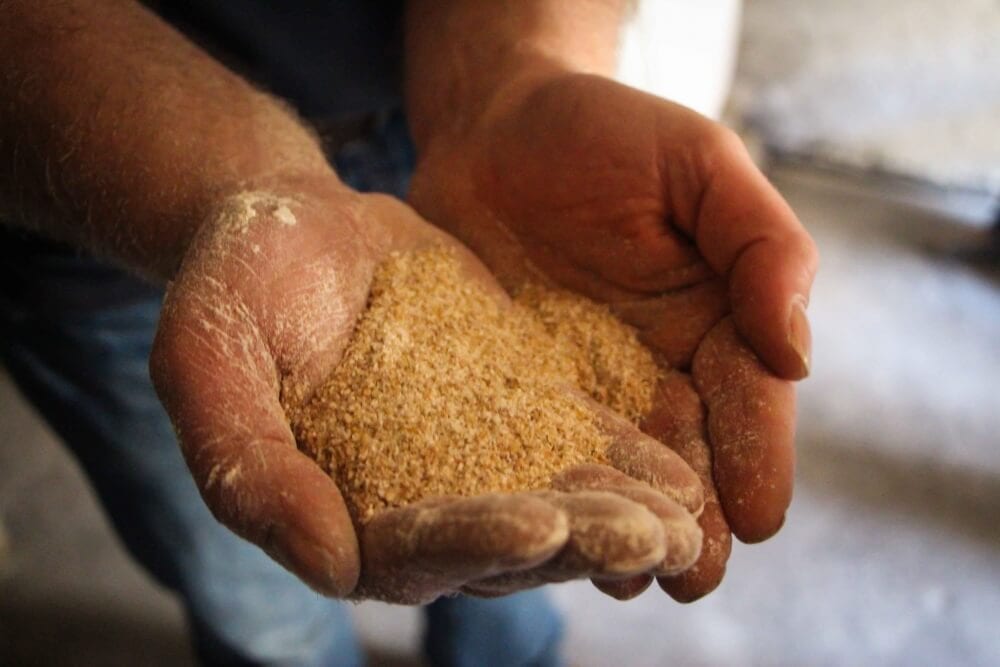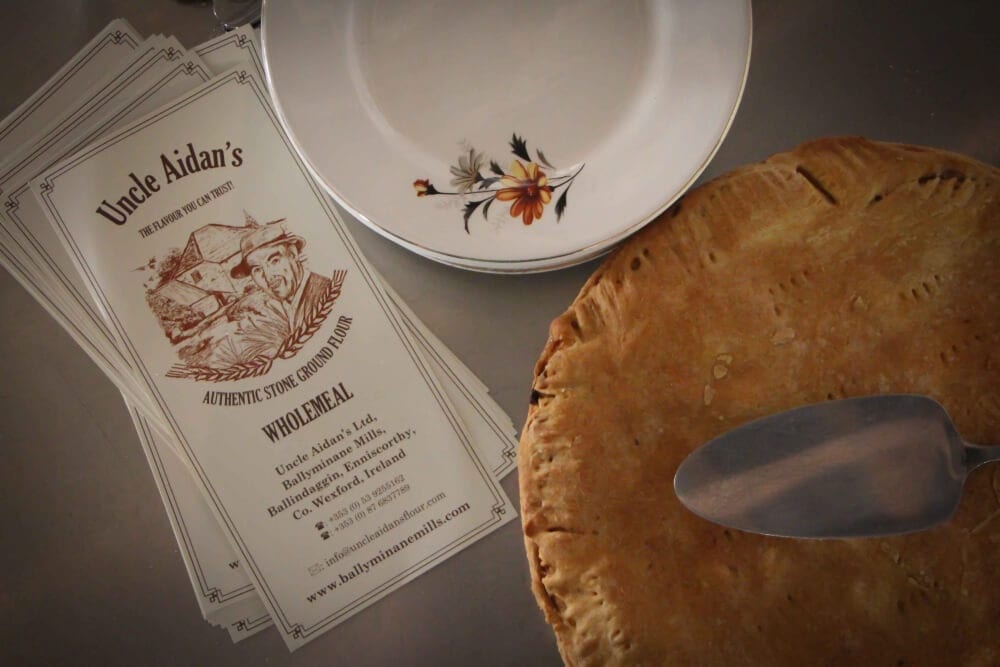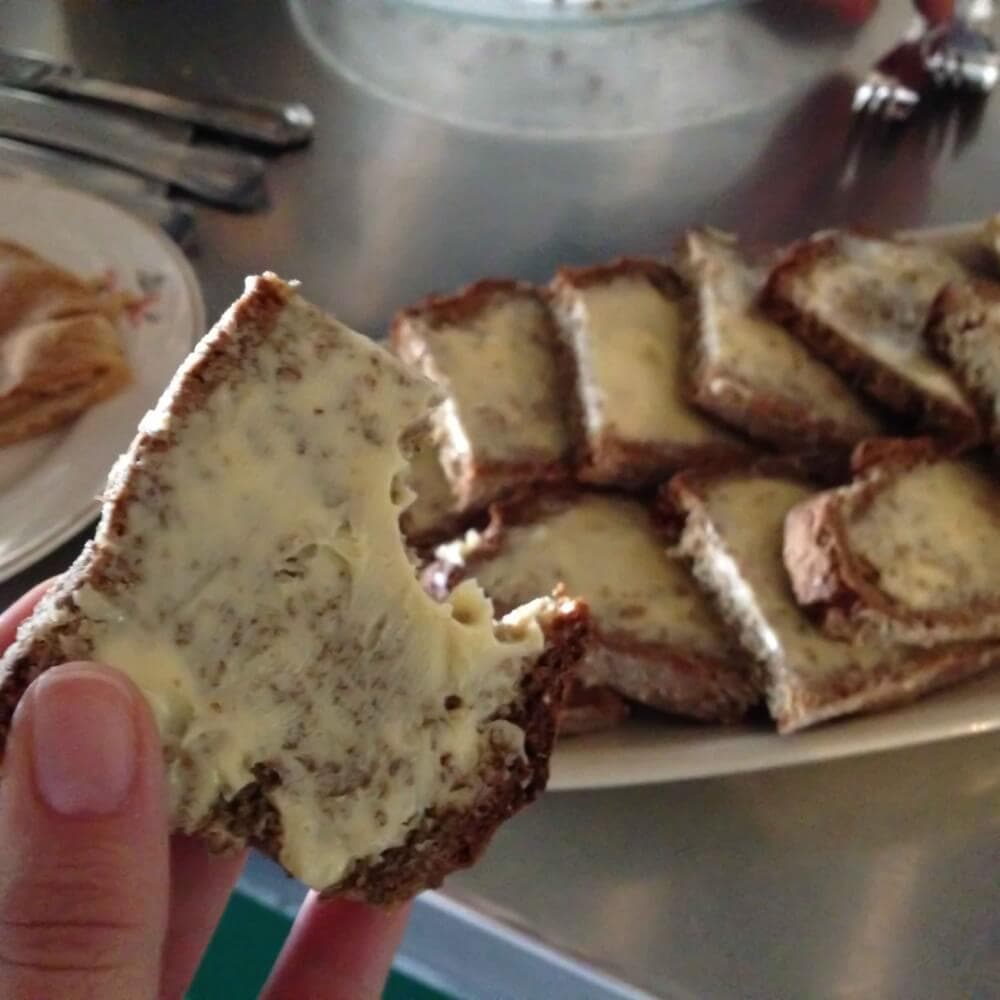 AFTERNOON – Danescastle Fruit Farm
This was a big surprise for me.  Strawberries … in Ireland!  Because of the long summer days, County Wexford even has a longer growing season than my home state of Florida.  The Danescastle Fruit Farm was featured on Kevin's Modern Irish Food TV Show.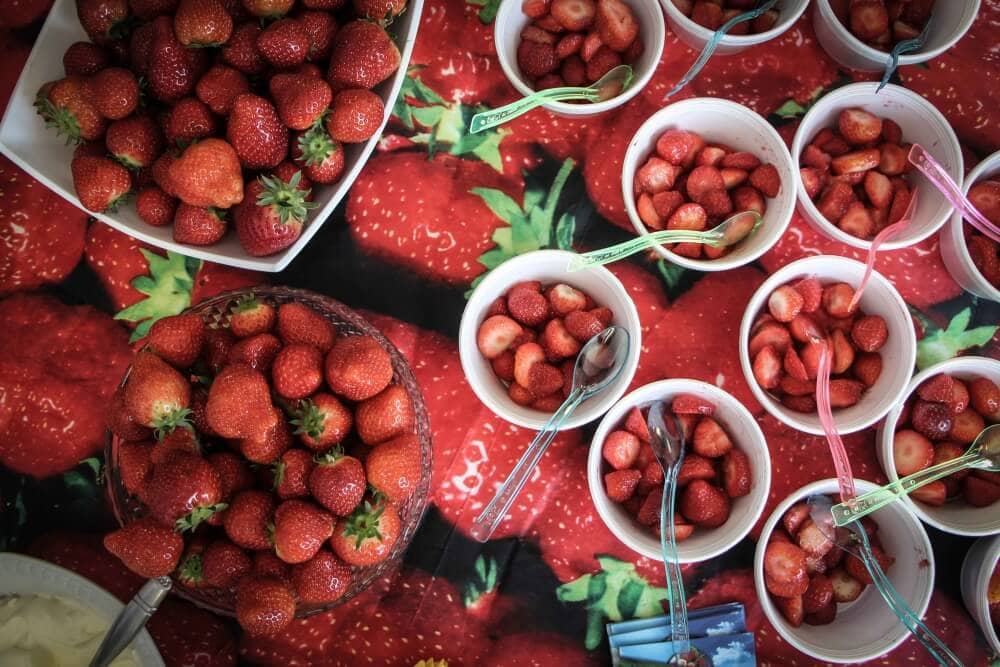 The Mernagh family has been growing strawberries for over 20 years.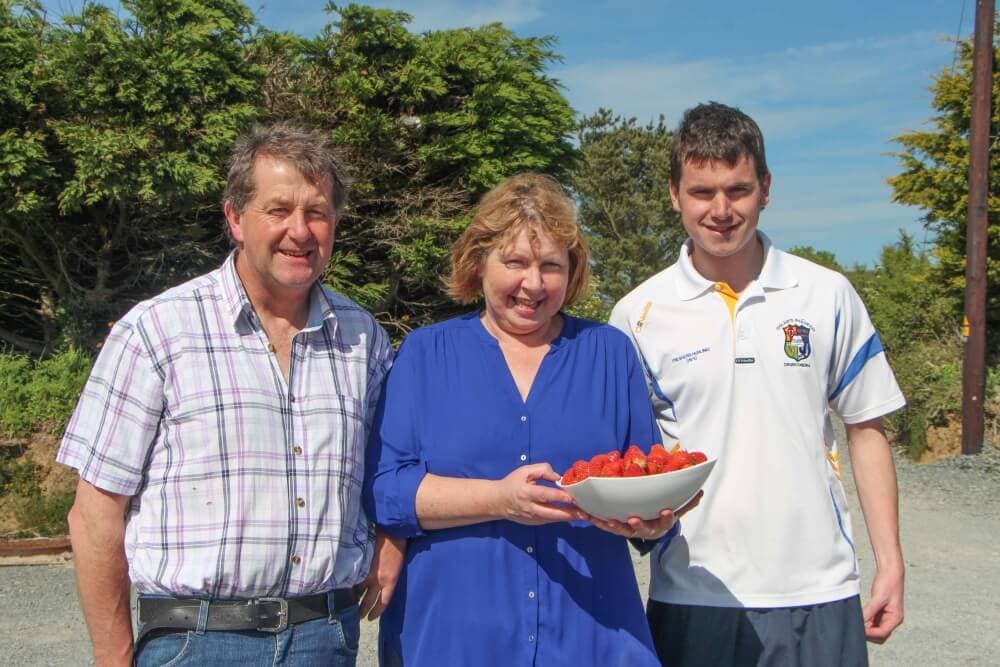 After the fruit farm, we visited a cattle ranch where Paddy Murphy raises cattle and sheep.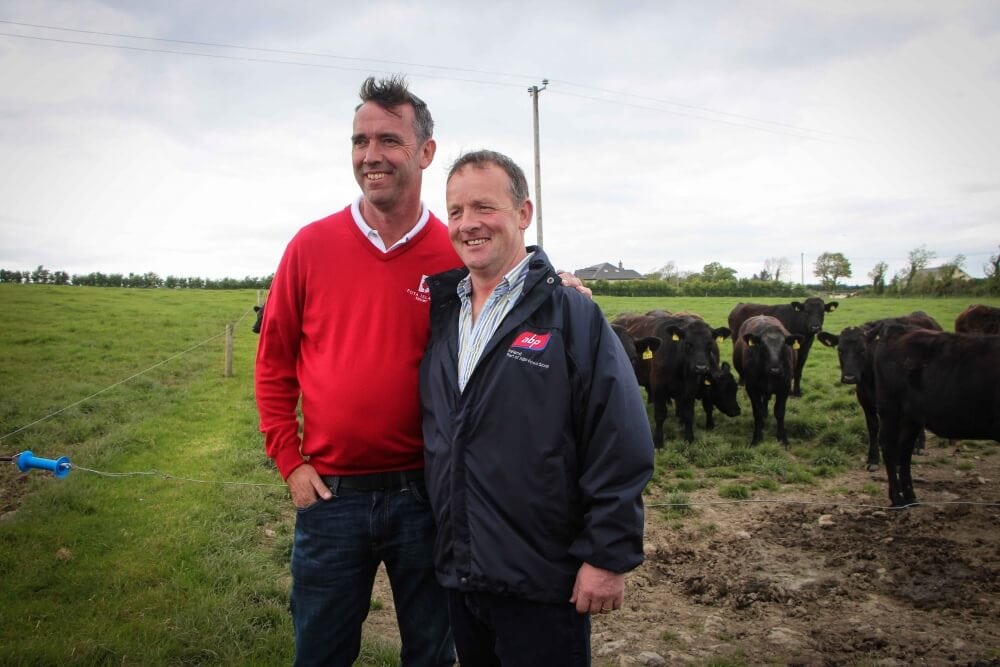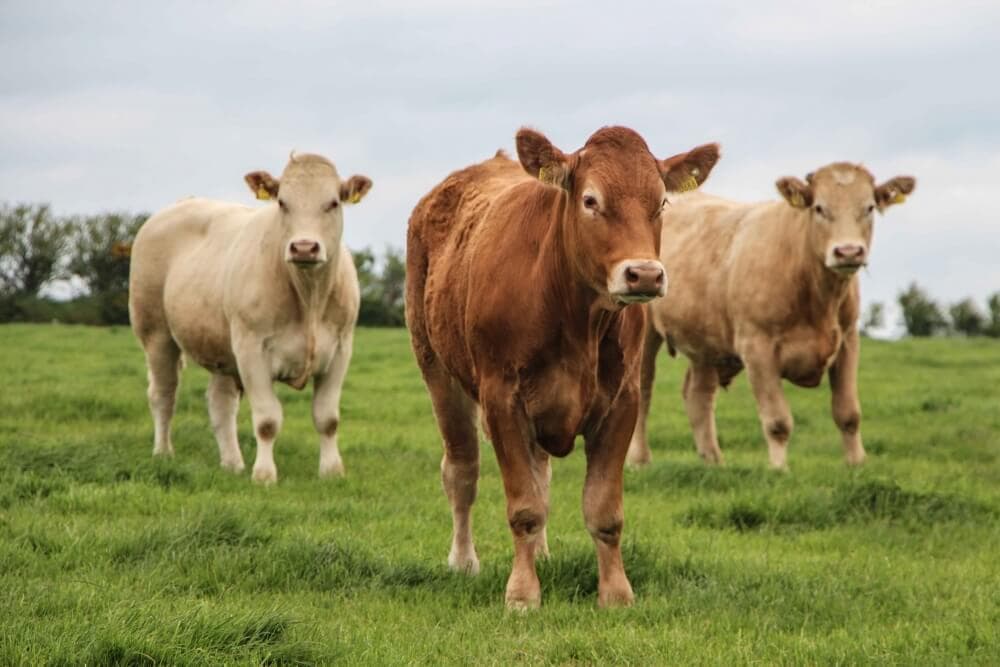 EVENING – Dunbrody House
After a full day road trip with many delicious stops between Dublin and County Wexford, we arrived at Chef Dundon's Dunbrody House, a boutique hotel and cooking school.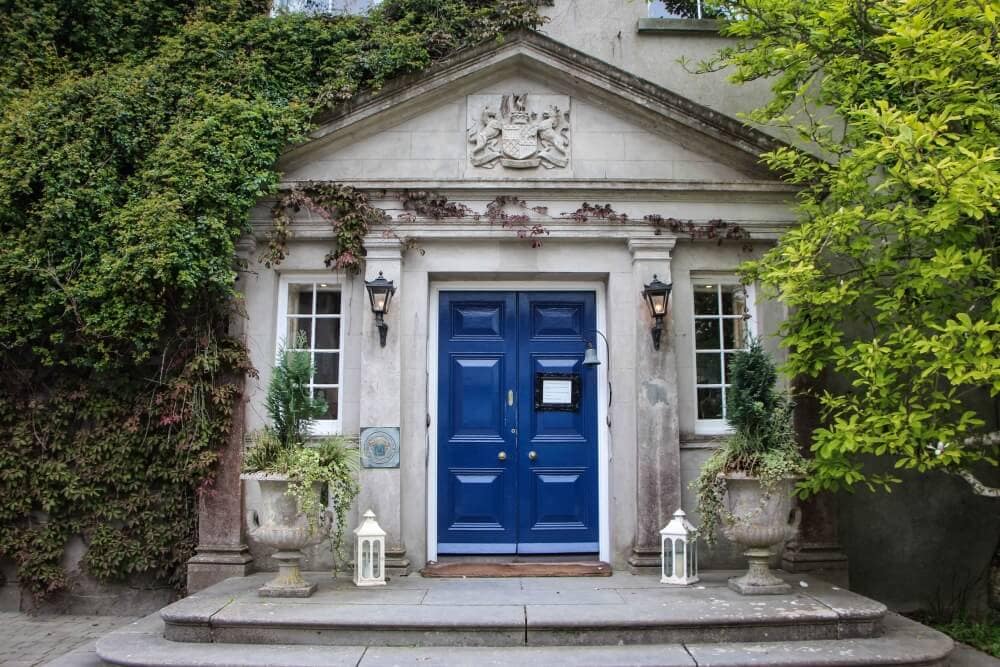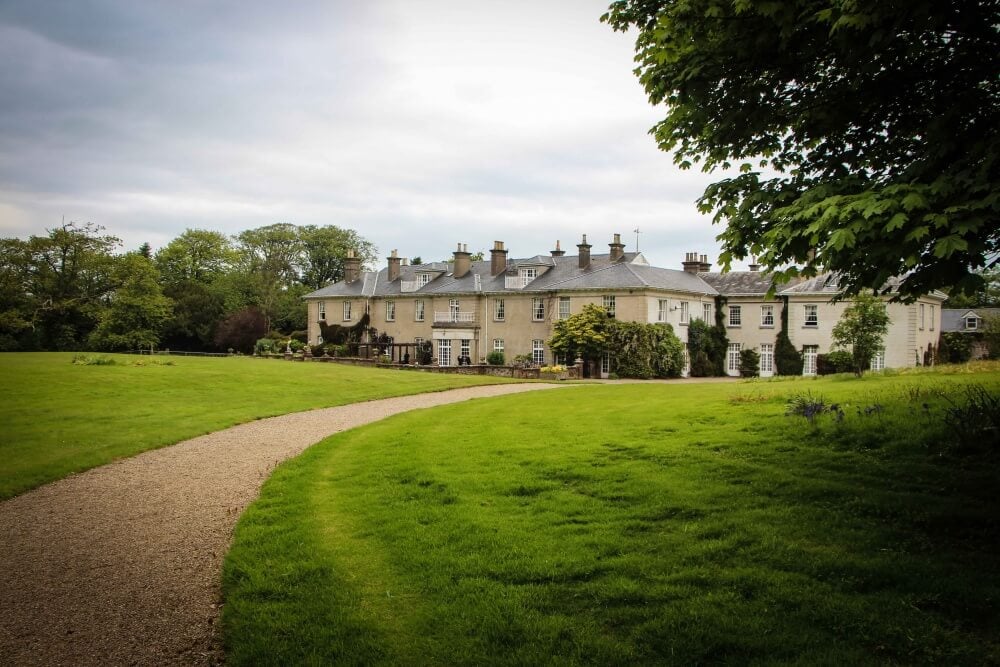 After spending the day on the road (and indulging in some delicious foods. Really, I couldn't get enough brown Irish bread and butter), we went for a walk around the gardens to stretch our legs and get some fresh air.
Besides the food and the people, this pretty much solidified that Ireland is a magical place.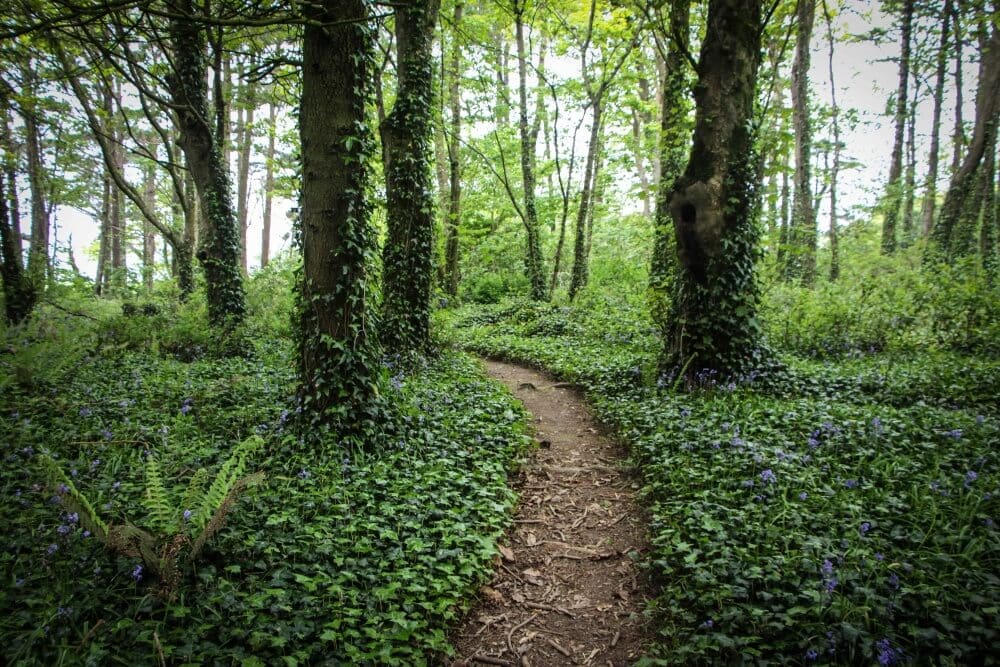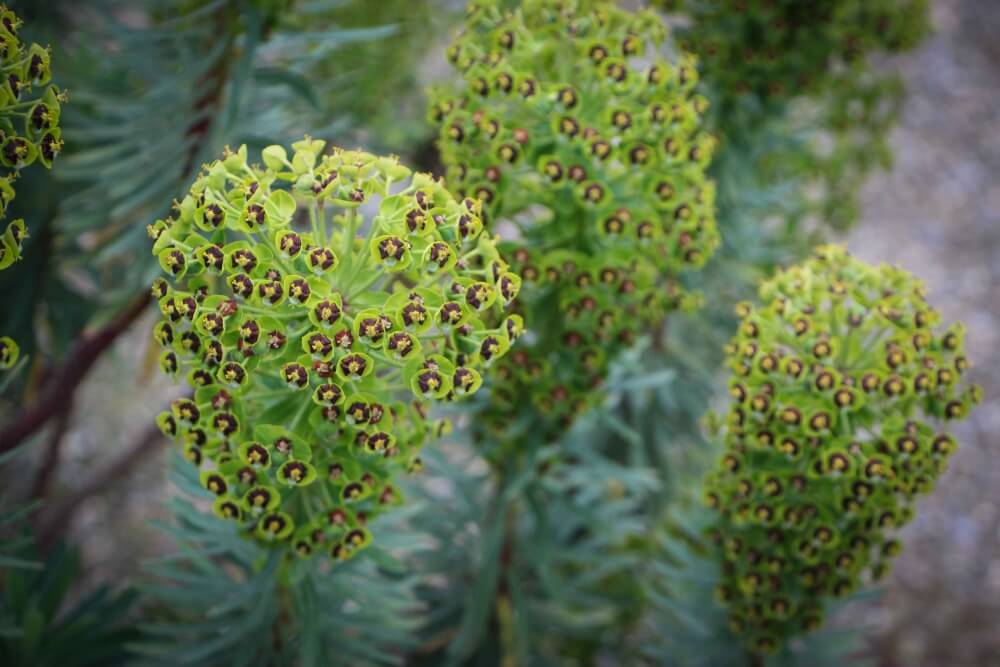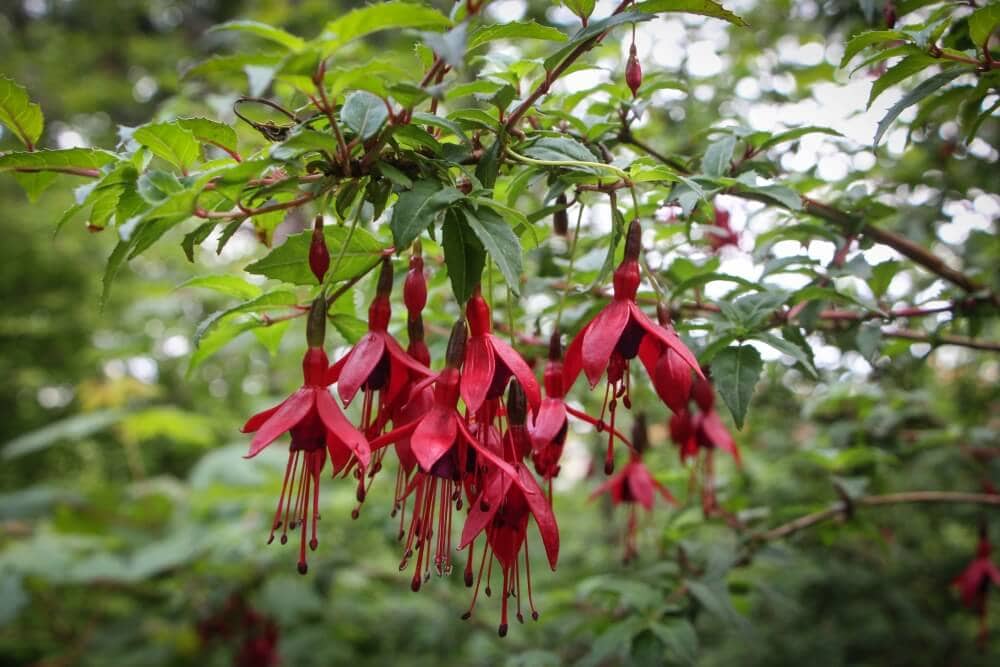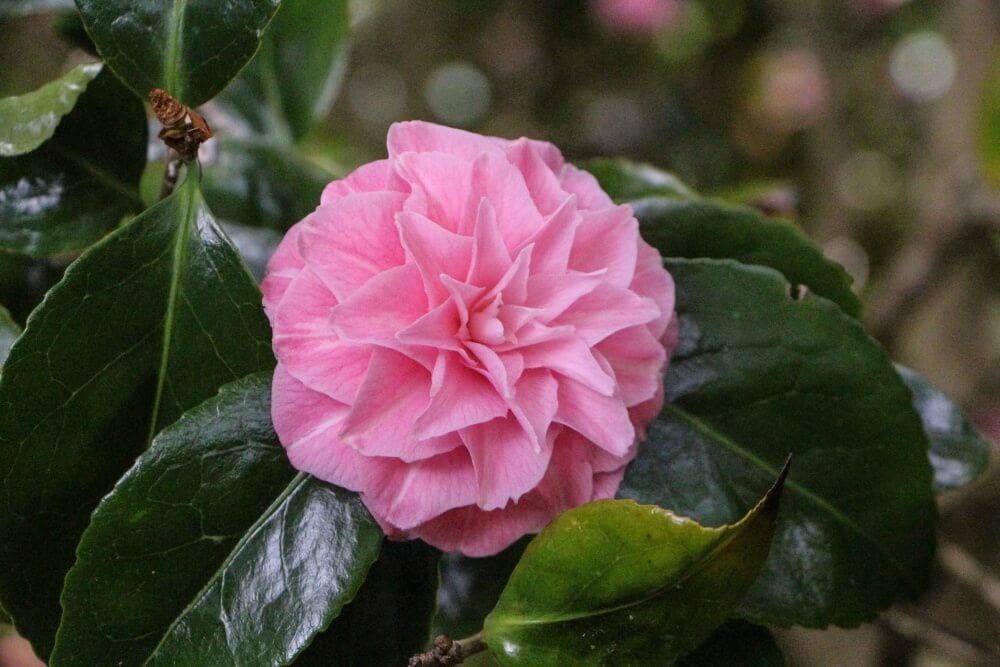 DAY 3 – Cooking Lessons & Sightseeing
MORNING – Cooking Lessons With Chef Kevin Dundon
I'm a huge fan of Create TV and the cooking shows on PBS, so spending a majority of the day taking cooking lessons from Chef Kevin Dundon in the familiar kitchen set I've seen on TV was a dream come true.  The talented contest winners worked with Chef Kevin on tweaking their recipes for Raglan Road's 10th Anniversary Dinner while we bloggers played the role of sous chef and documented the day with photos.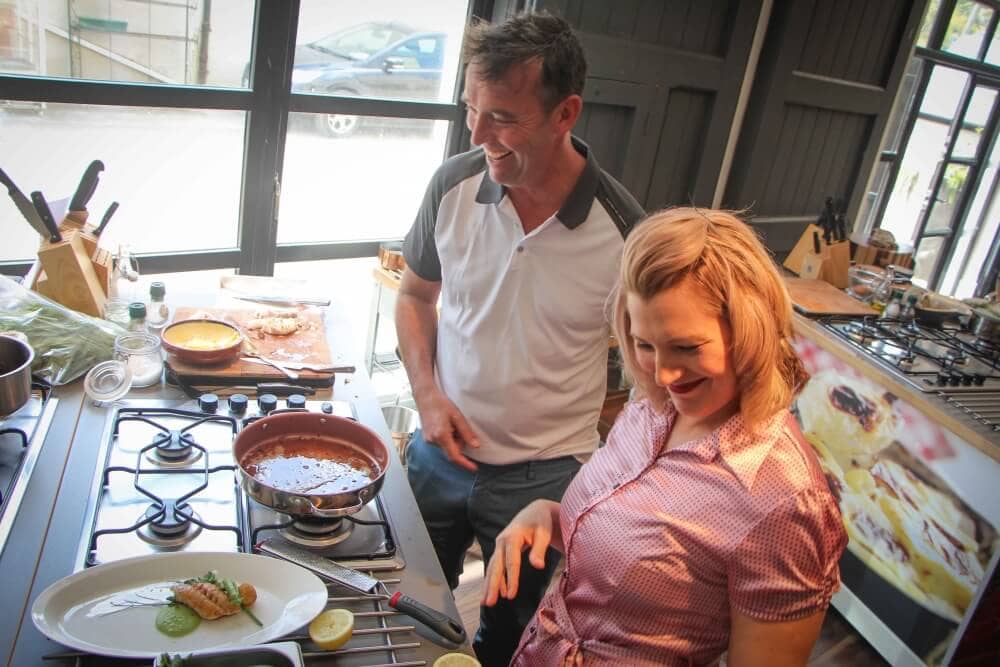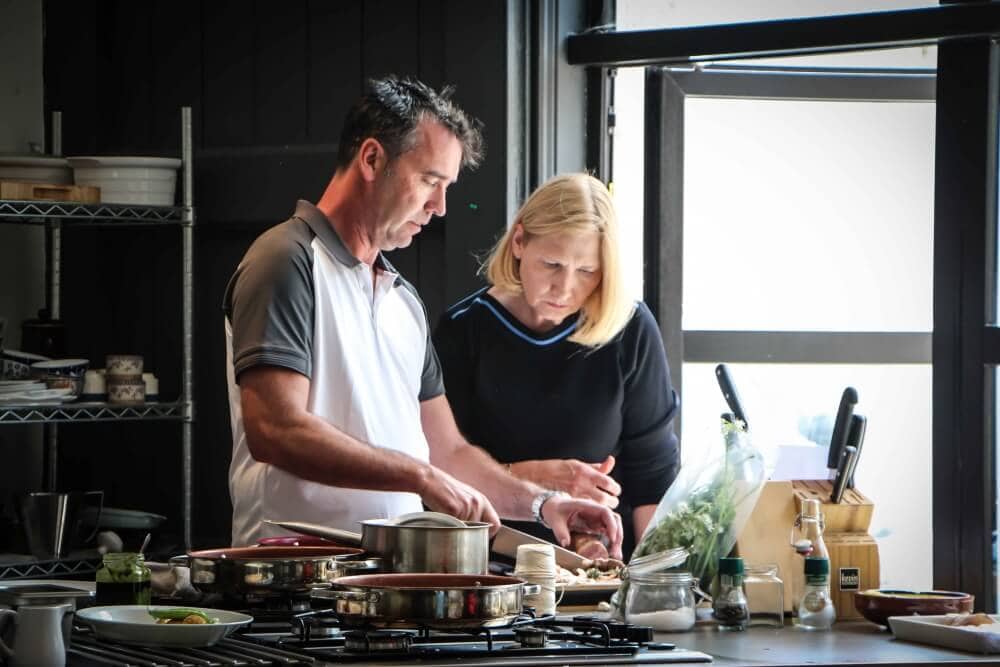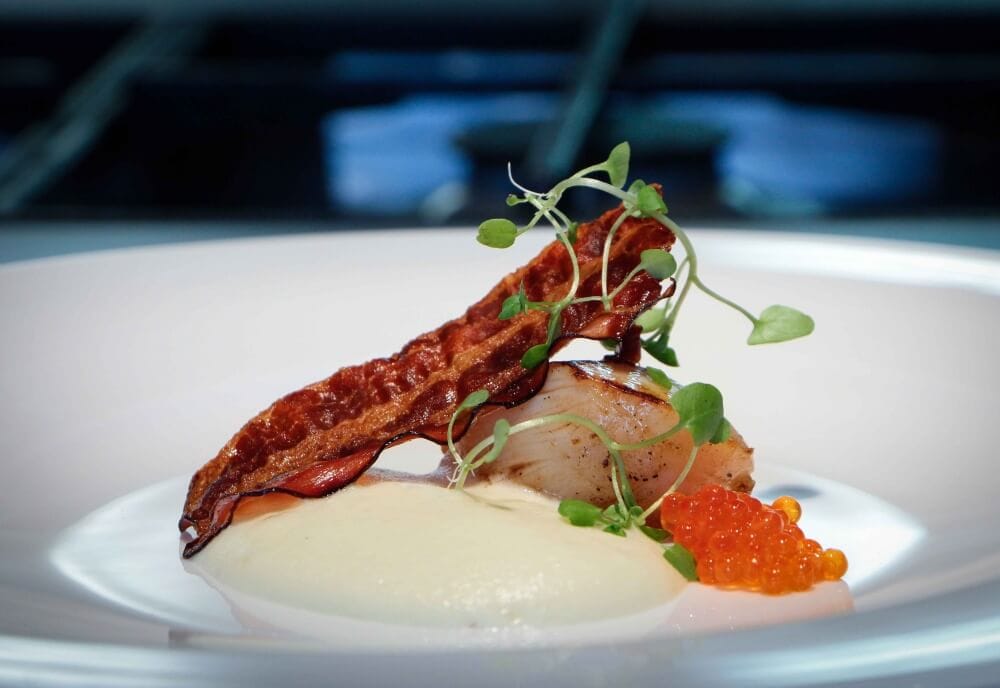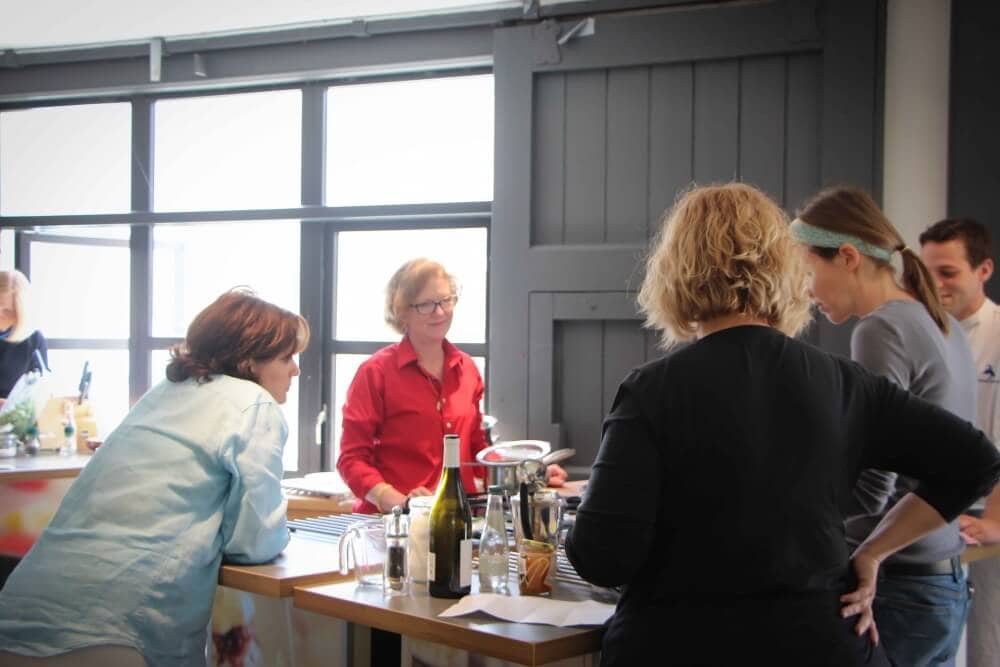 AFTERNOON – Sightseeing around Hook Head Lighthouse and Loftus Hall
After a full morning of cooking, eating, and pretty much feeling like our group had become family, we went out for a little sight seeing around Hook Head.  Hook Head Lighthouse is the oldest still-operational lighthouse in the world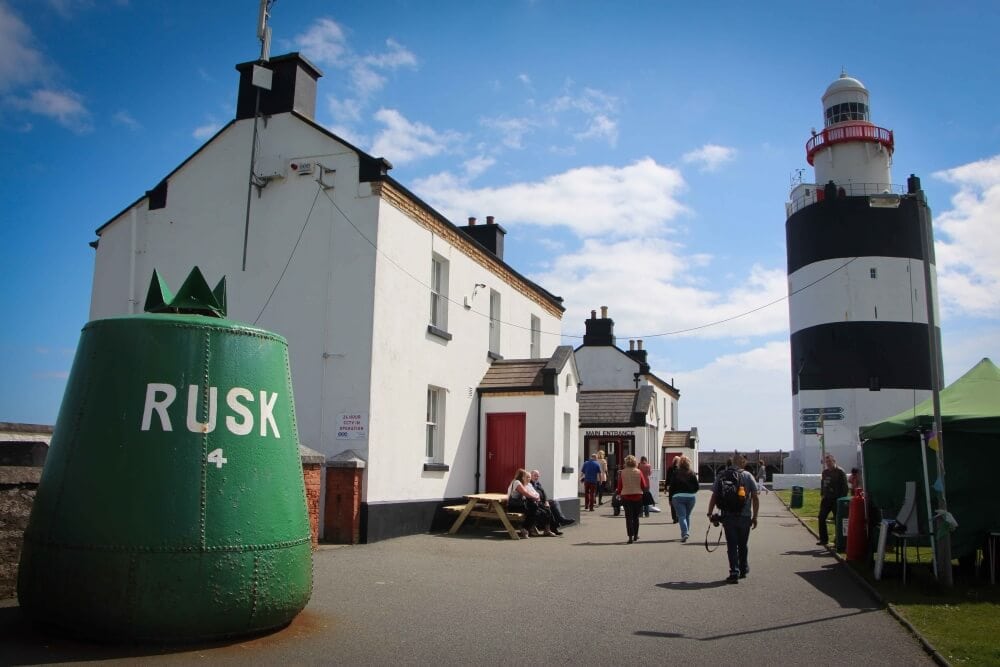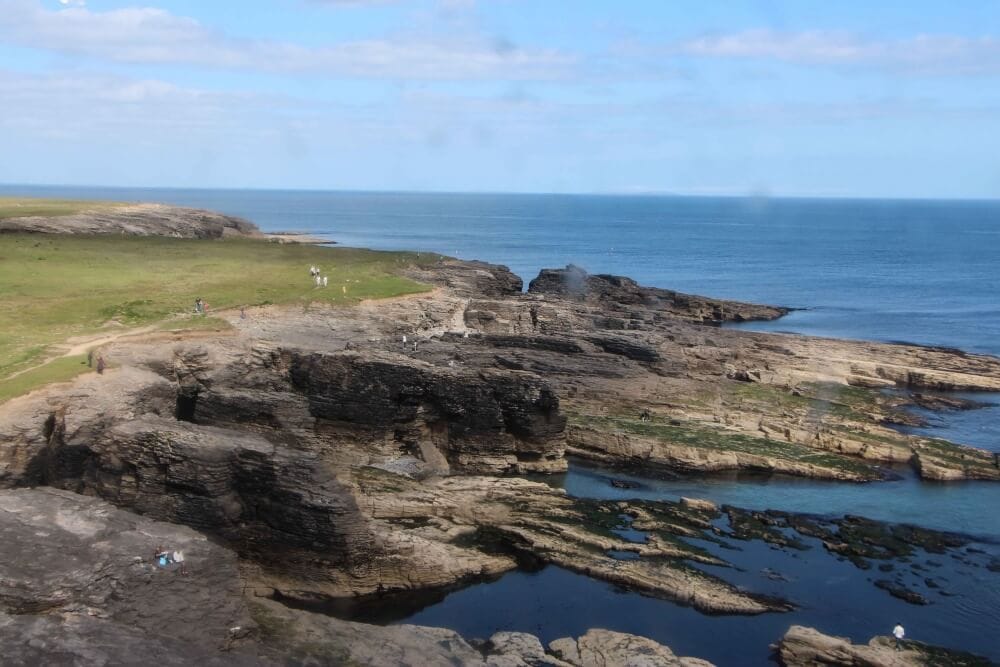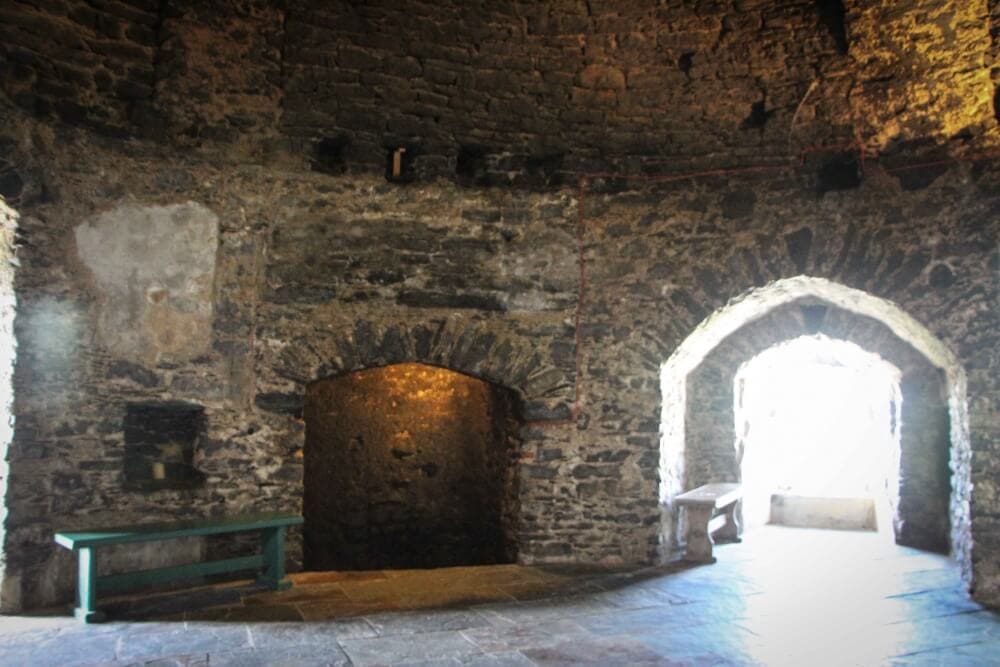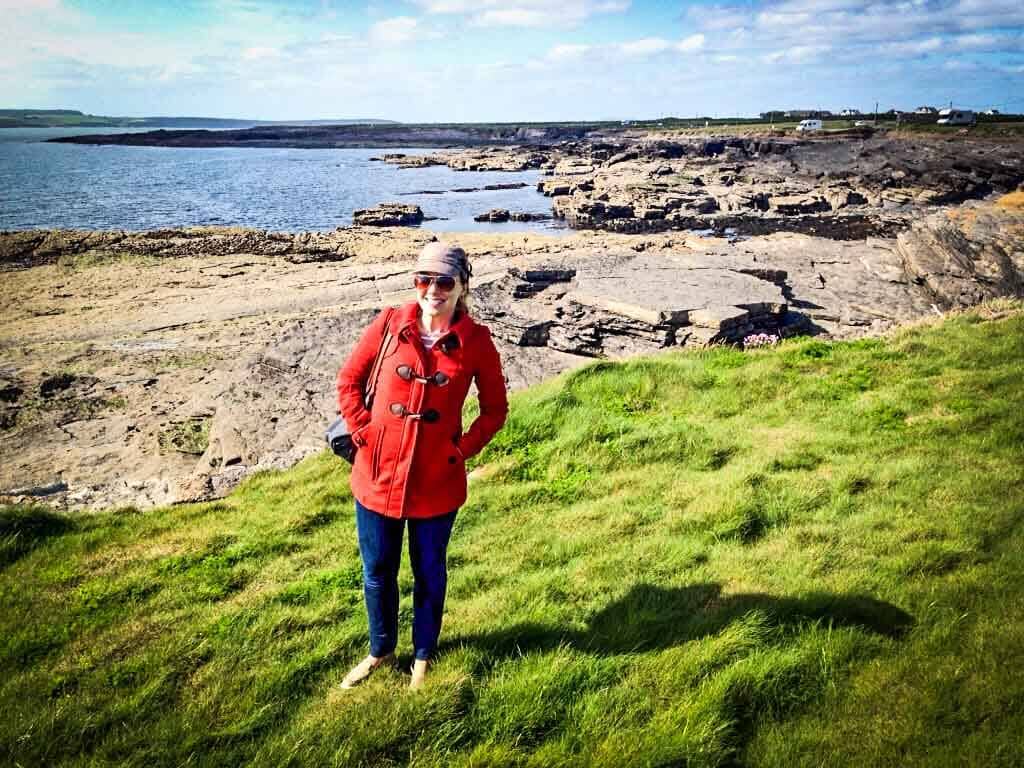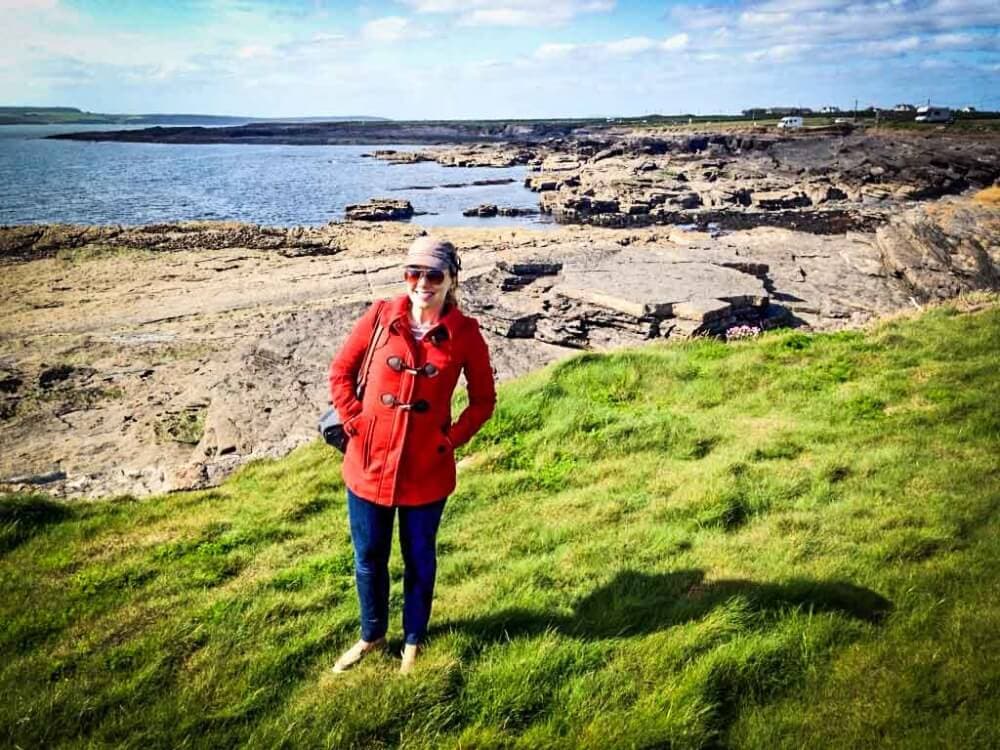 Loftus Hall was certainly spooky from the outside.  It's said to be one of the most haunted houses in Ireland and while felt a little comforted here in the daylight amid groups of other tourists, it's one place you wouldn't catch me wandering around at night – that's for sure!  You're ticket to get inside is a playing card.  I'm not sure if that's a lucky deal or not. 😉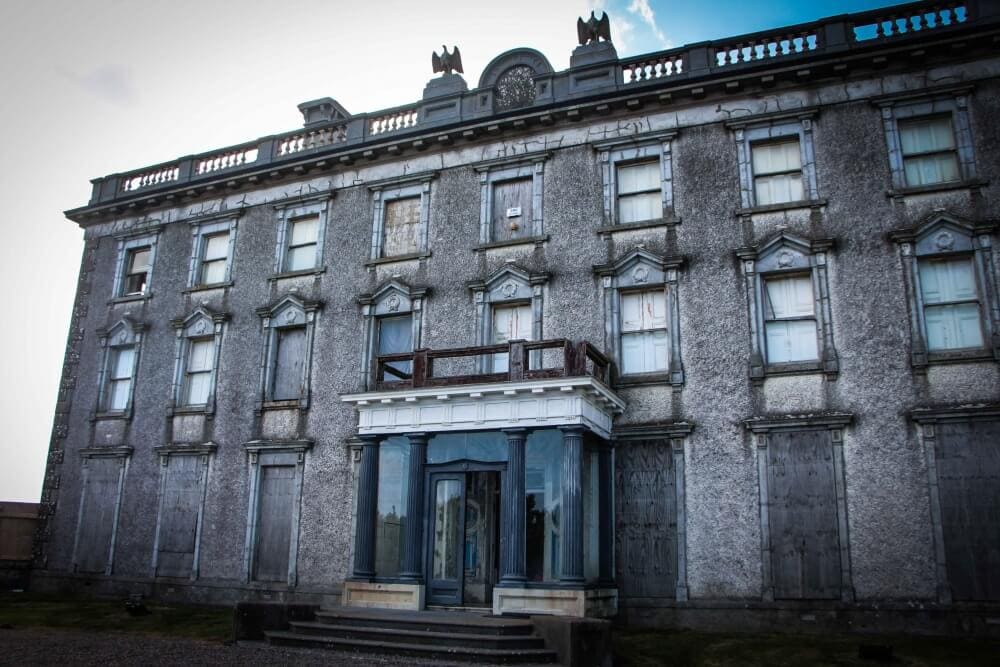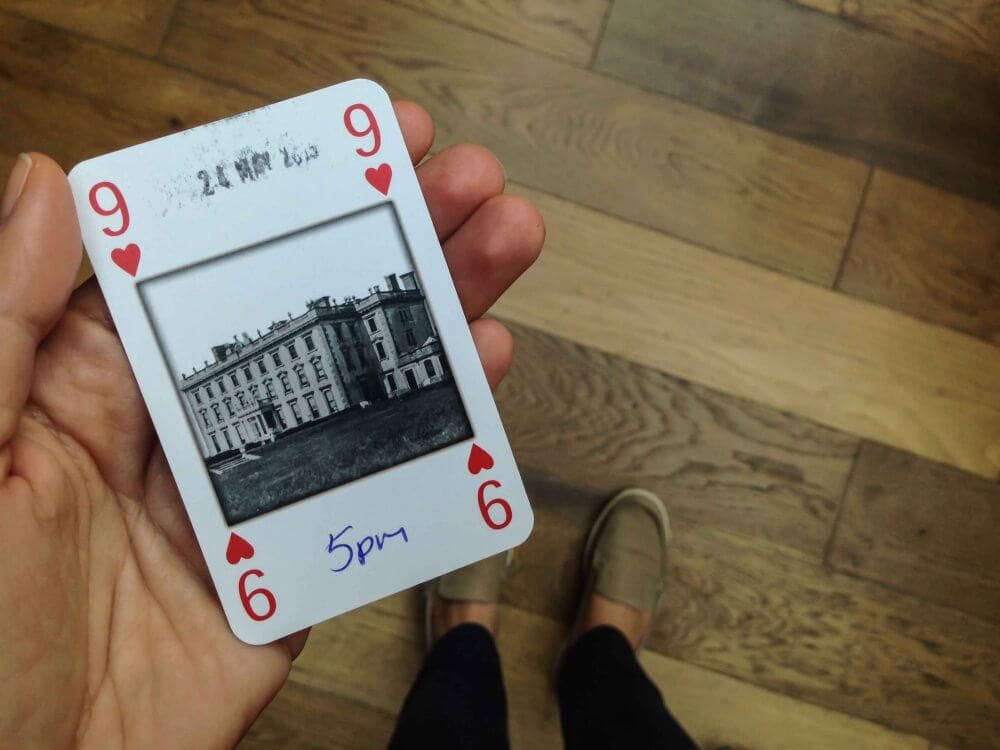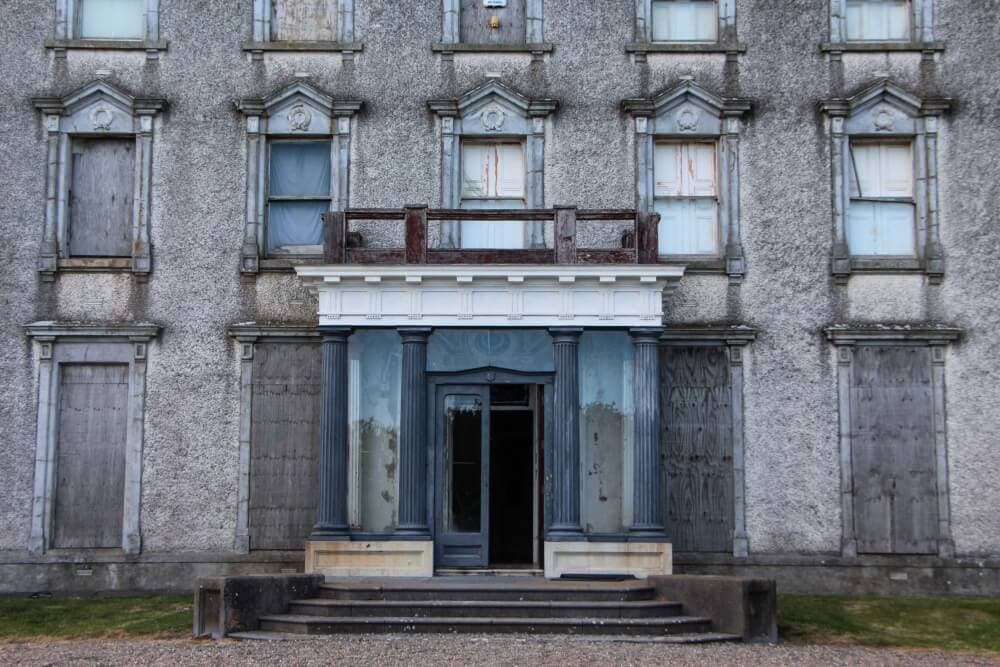 Near Loftus Hall, we passed by the remains of a church that was absolutely stunning in the sunlight.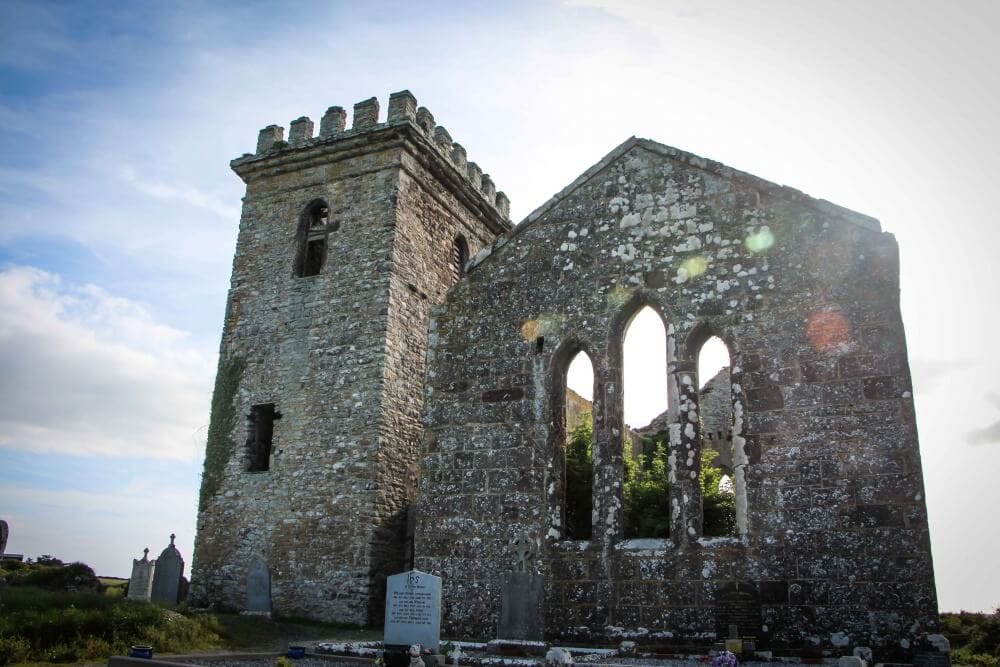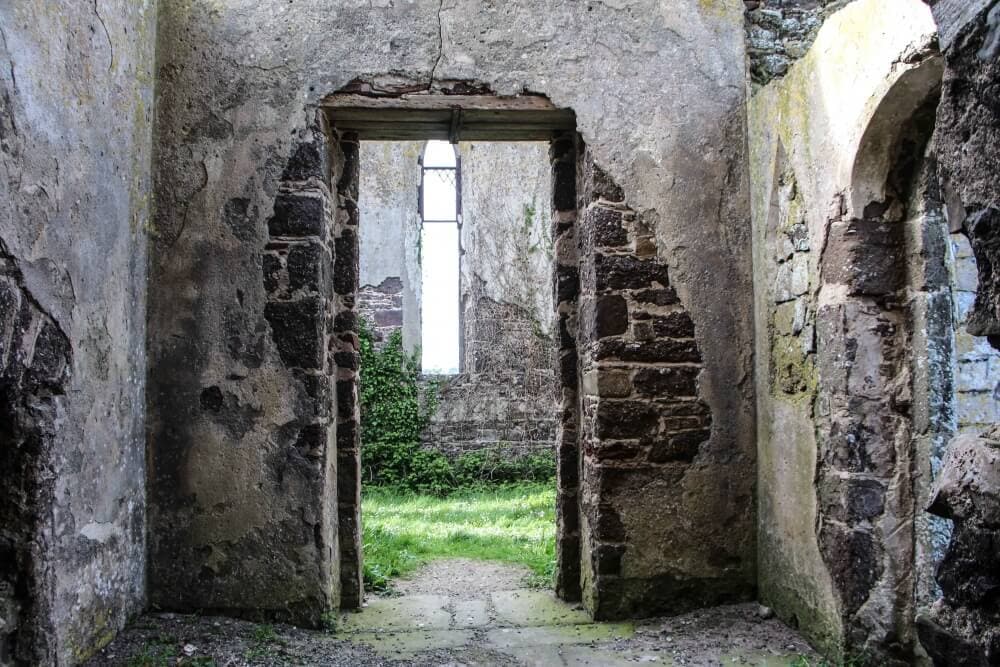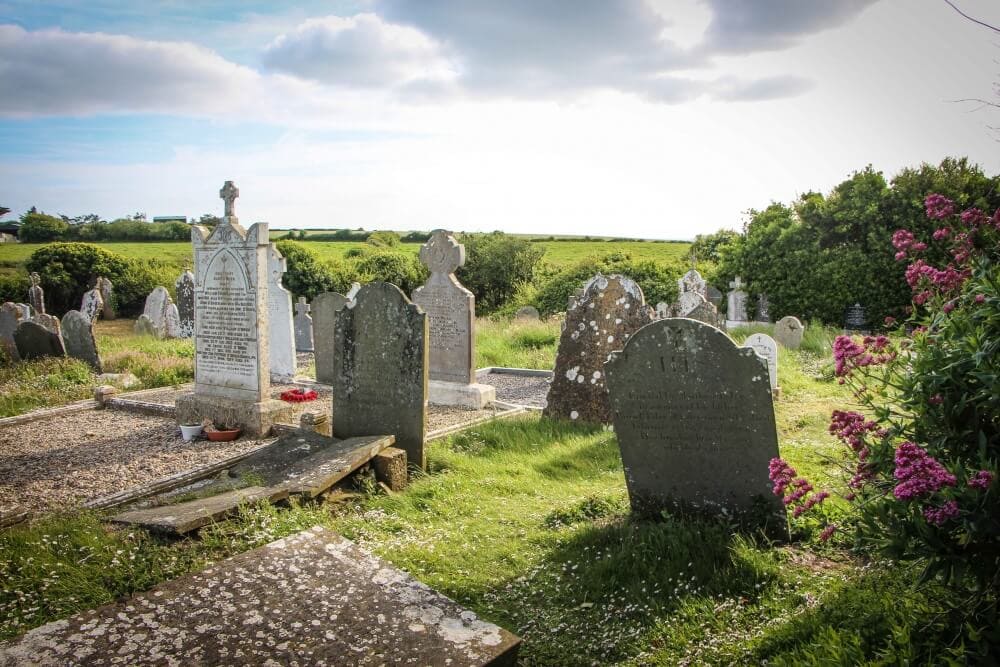 EVENING – Irish Pub Experience at The Local 
Dunbrody House has it's own cozy little Irish Pub … and the locals love it!  We did too.  After a day of working in the kitchen and some fun sight-seeing, it was nice to kick back with a pint and some classic fish and chips.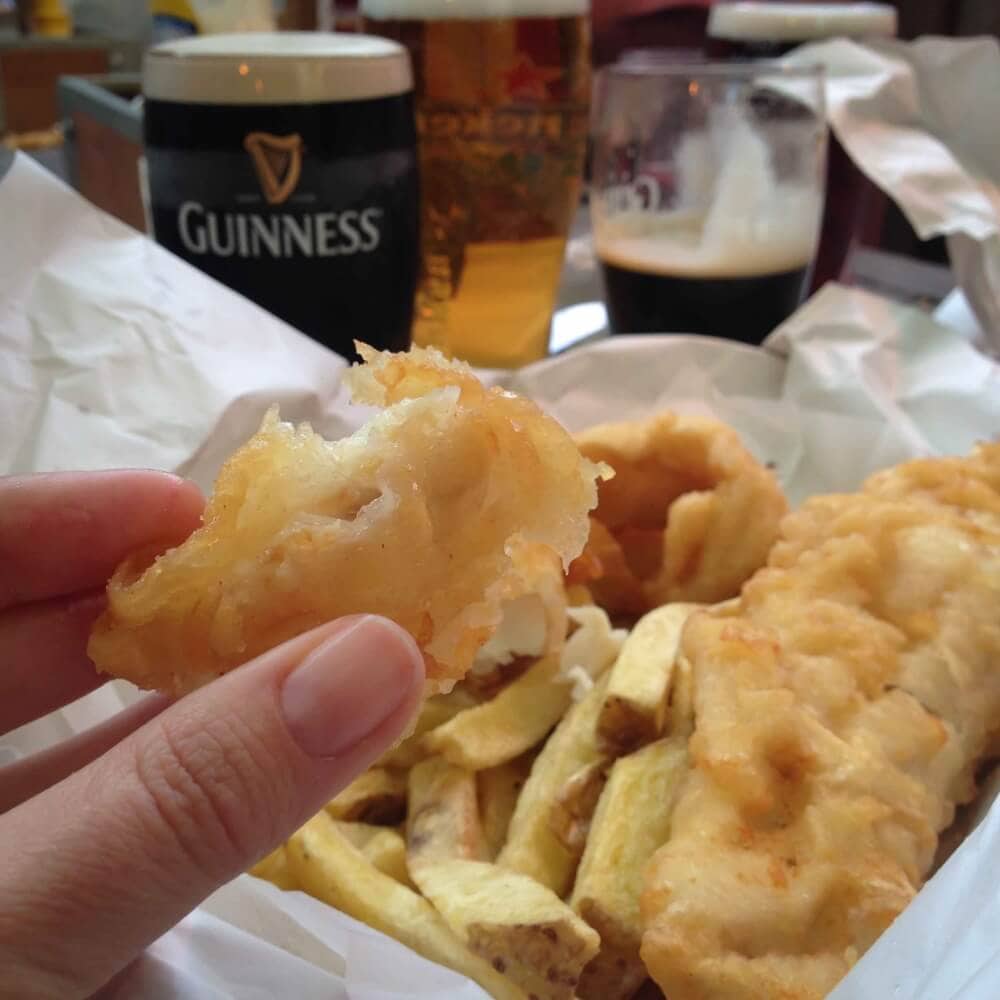 DAY 4 – Fishing, Cooking, and Afternoon Tea
Morning – Fishing with Walter Foley's Sailing and Fishing
Today we put our skills to the test as we were tasked with catching dinner.  We headed out to test our sea legs on Walter Foley's Fishing Boat that was seen in Kevin's 'Back To Basics' TV show.  I'm not very good at fishing, so the flirty captain invited me to drive the boat instead.  Turns out, I wasn't too good at that either.  Blame it one the waves and rainy weather, but my boat drive was a bumpy ride.  Some of us laughed through it all and had fun, some of us got sick, but the best part was when someone shouted "spread your legs, ladies! Trust me!" It was a hilarious in-the-moment instruction to essentially take a surfers stance and certainly livened up the wary mood.  Thankfully, there were some good fish wranglers on the boat so we'd have something to eat that night.  Notice below, I'm only pretending to fish. 😉  Pam Brandon, author of Good Catch, kept reeling them in.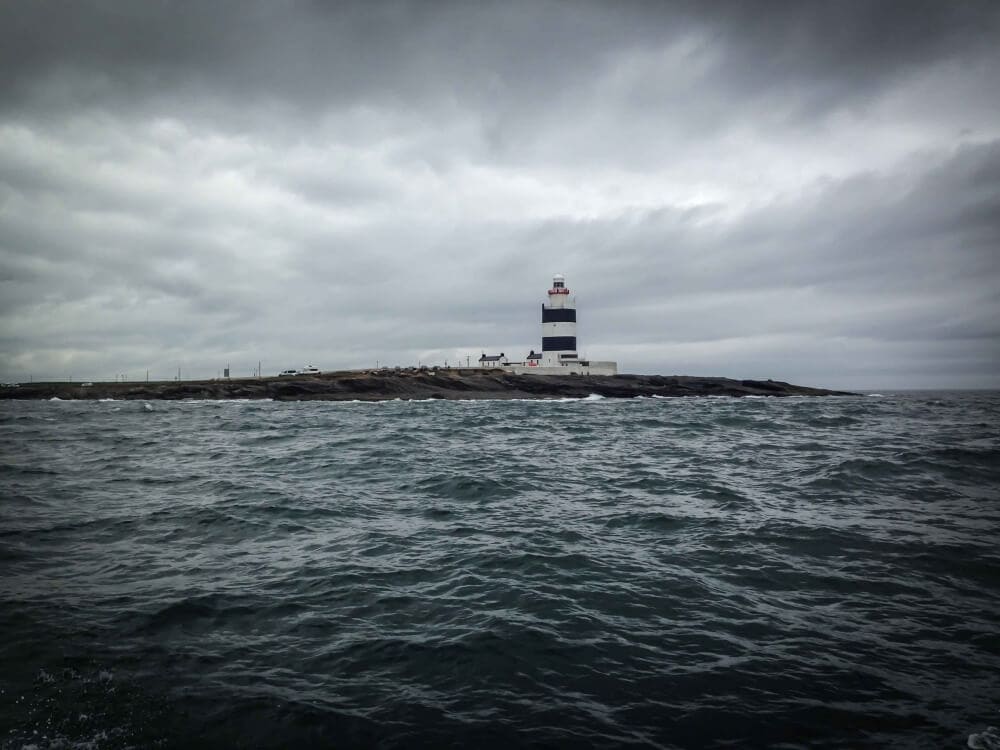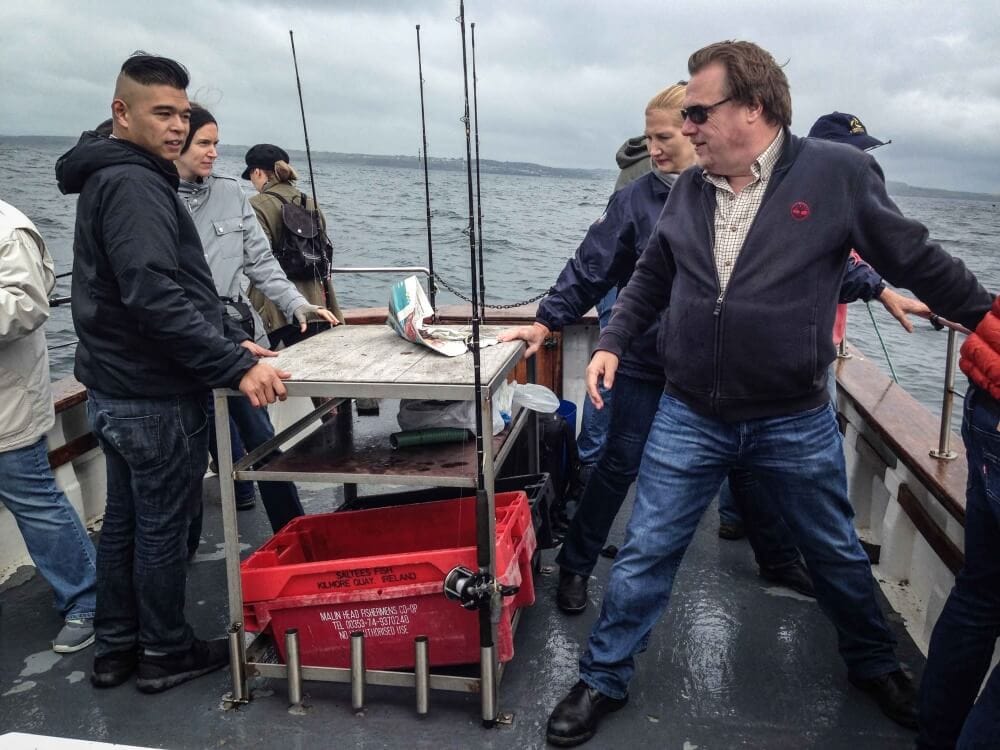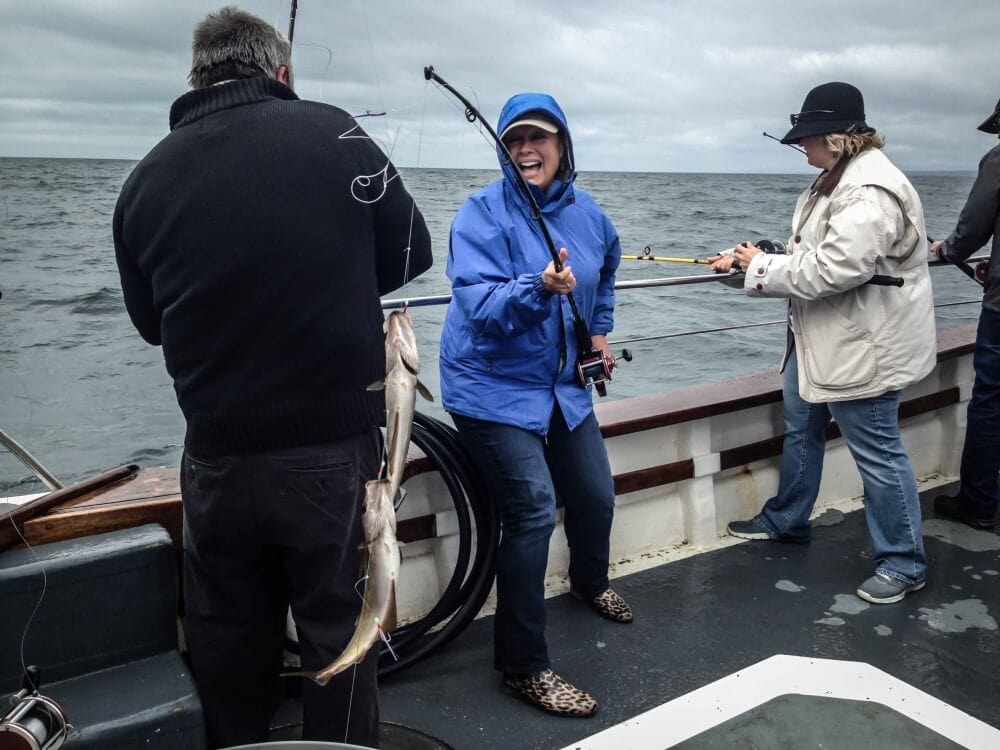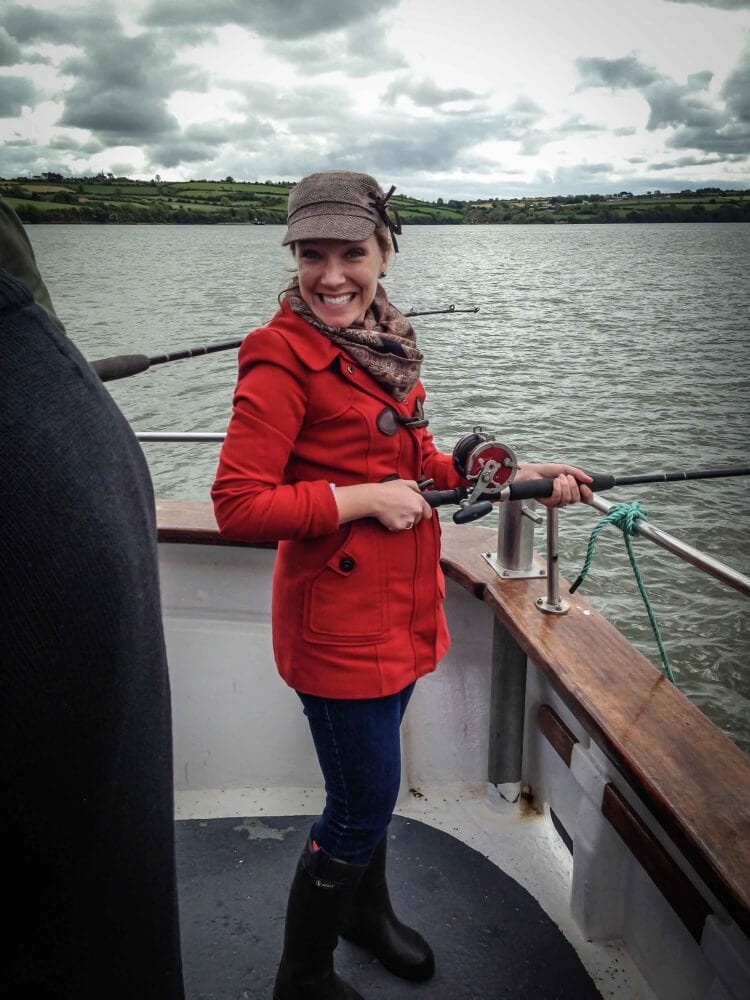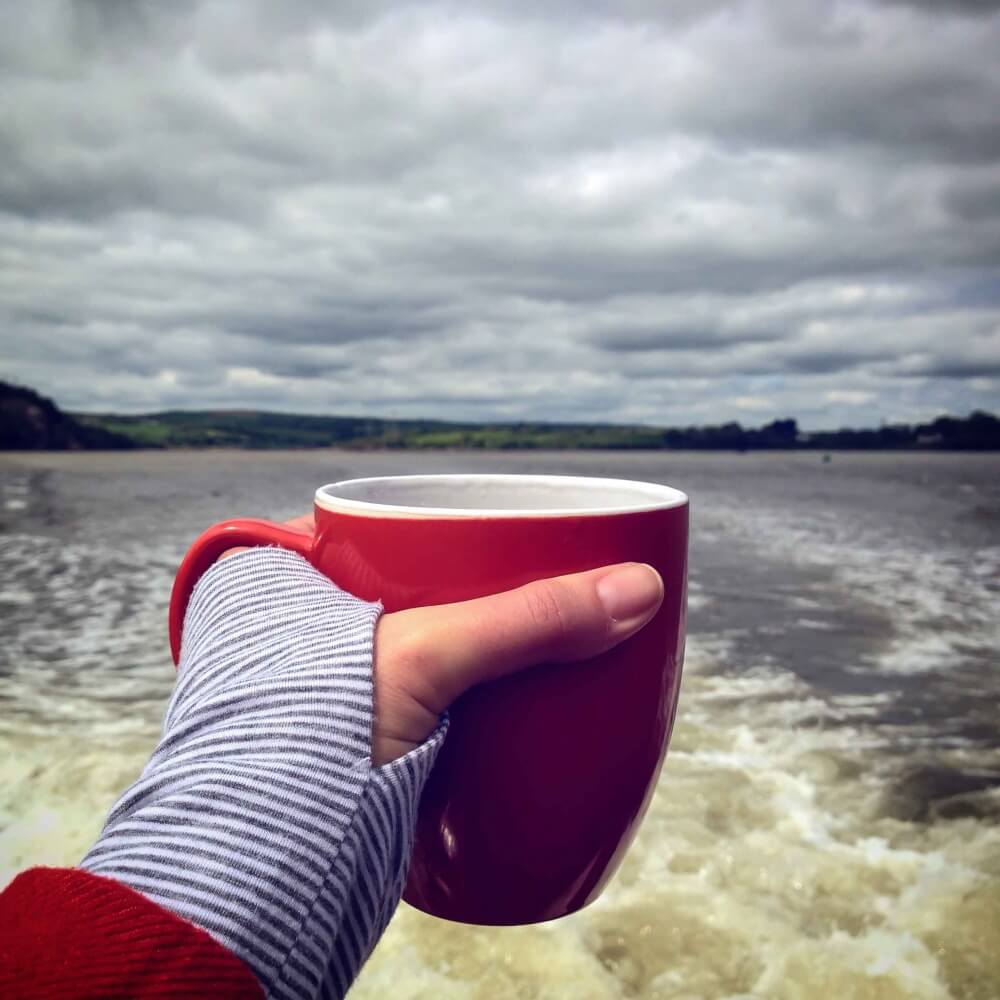 That afternoon, Chef Kevin made an amazing seafood stew that we ate right on the boat while making our way to see the oldest commercial fishing weir.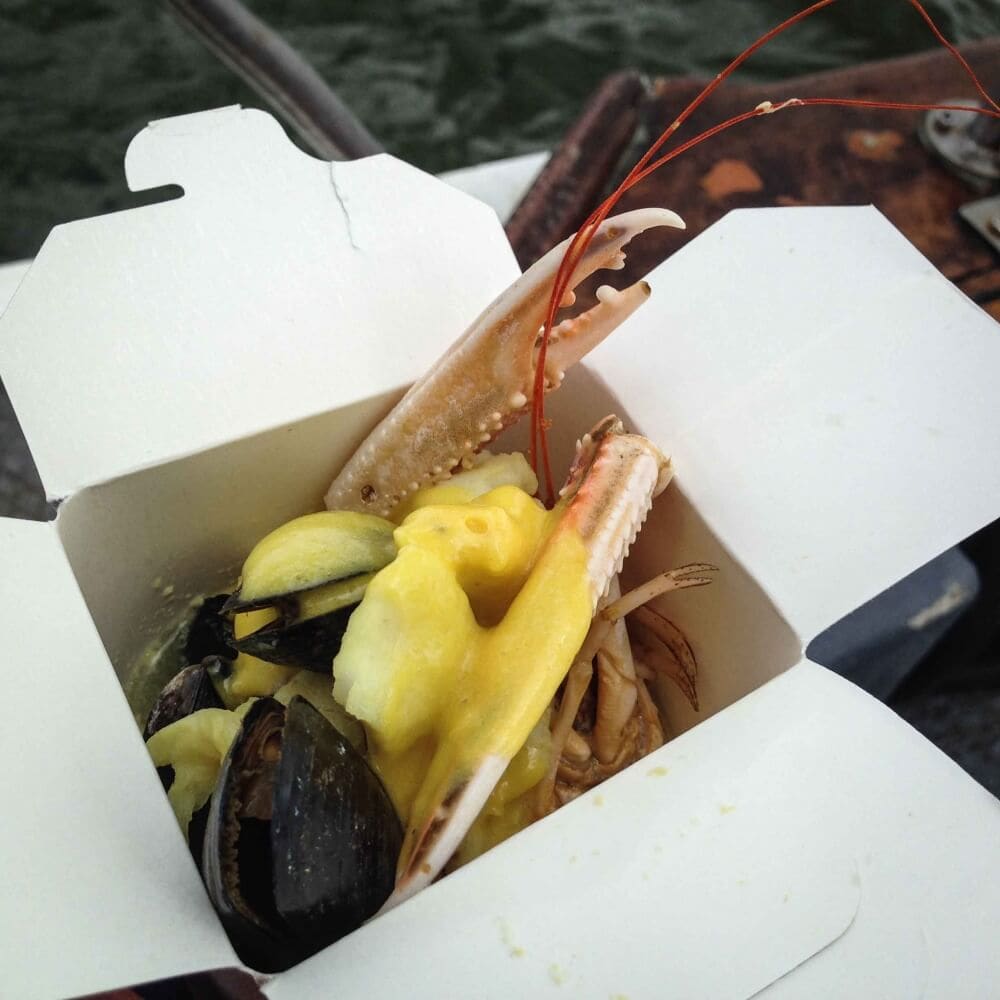 After a rocky, yet fun, day out on the water, it was time for a traditional treat — a 99.  No one is quite sure why it's called a 99 (I really asked around), but it's essentially a soft serve ice cream cone with a chocolate wafer cookie.  One thing I noticed about soft serve in Ireland, it's real cream. Not the powdered mix stuff we get in the US.  And it's  SO good!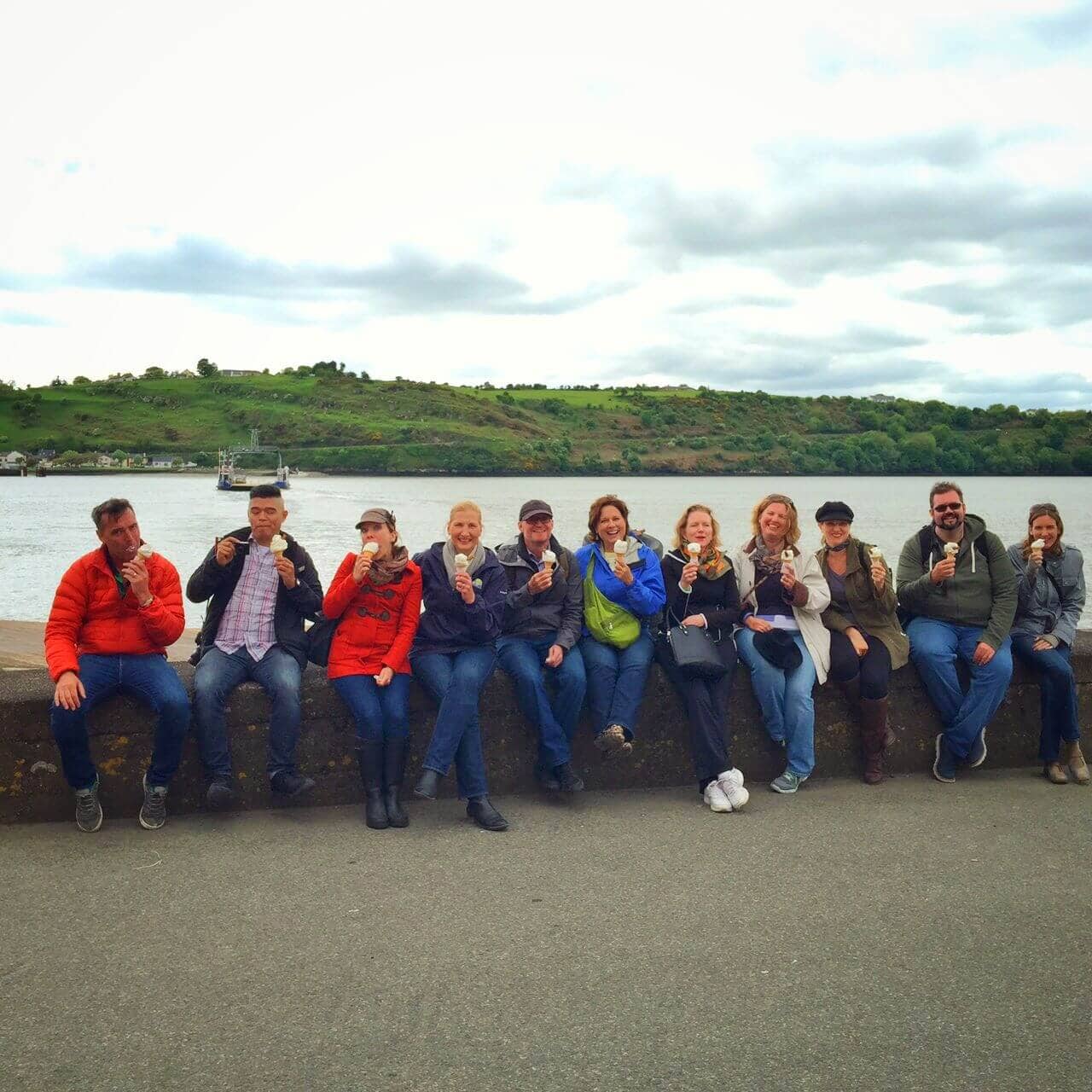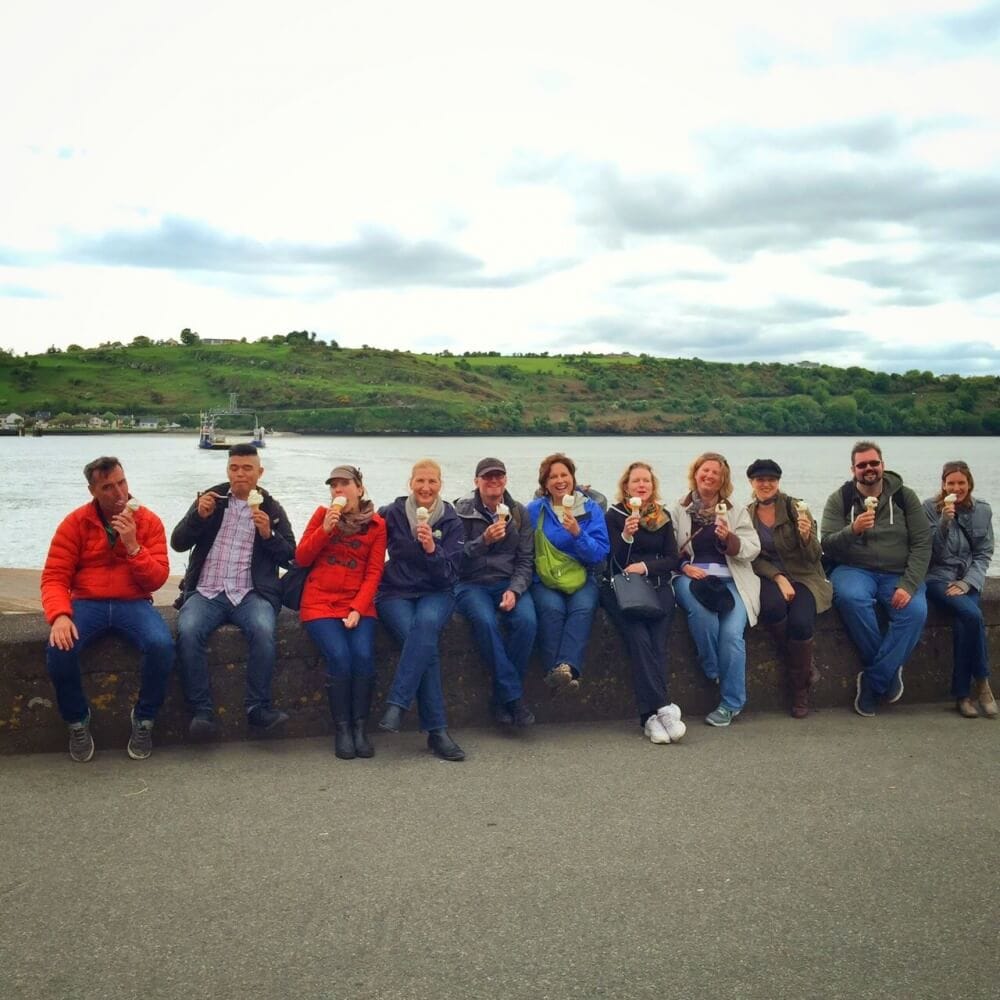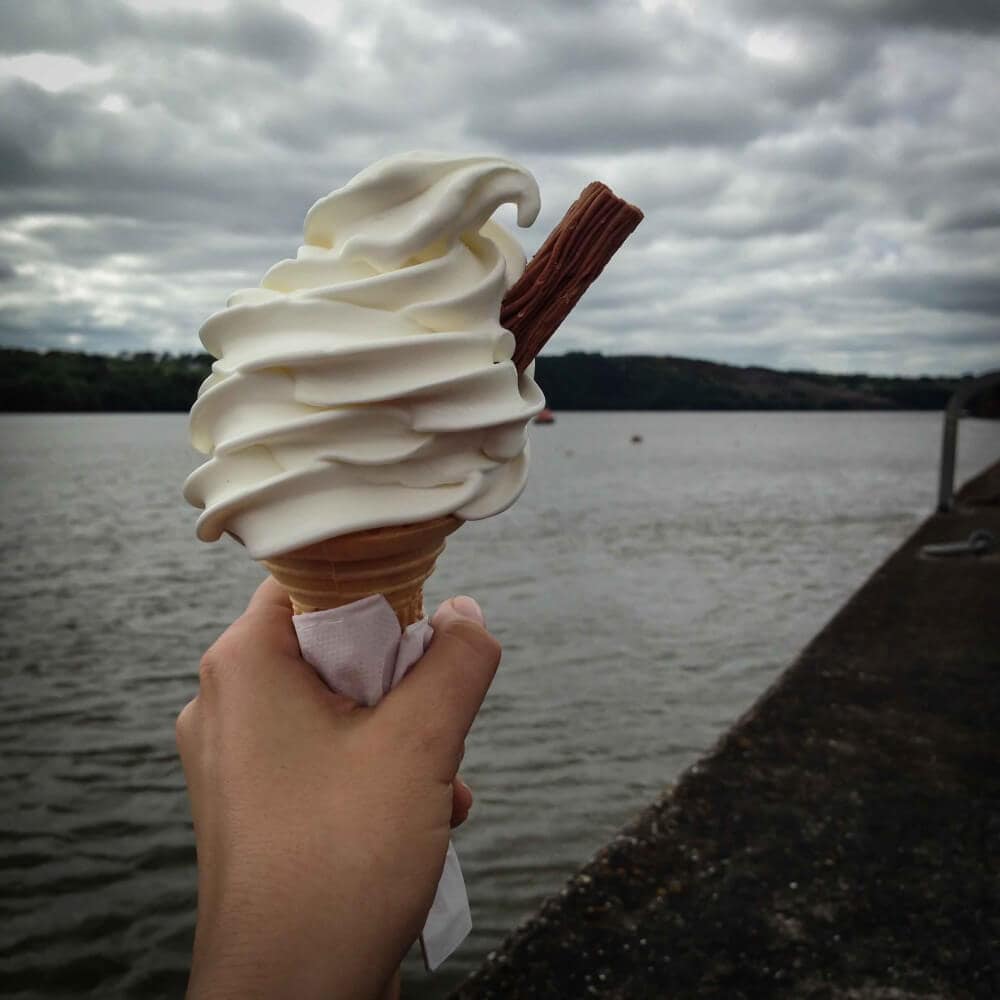 AFTERNOON – Tea At Dunbrody House
Tea at Dunbrody House was a warm cozy welcome after spending the morning out on the water.  We indulged in fancy finger sandwiches, scones, and sweets expertly made by Dunbrody's Pastry Chef, Chef Julien Climot.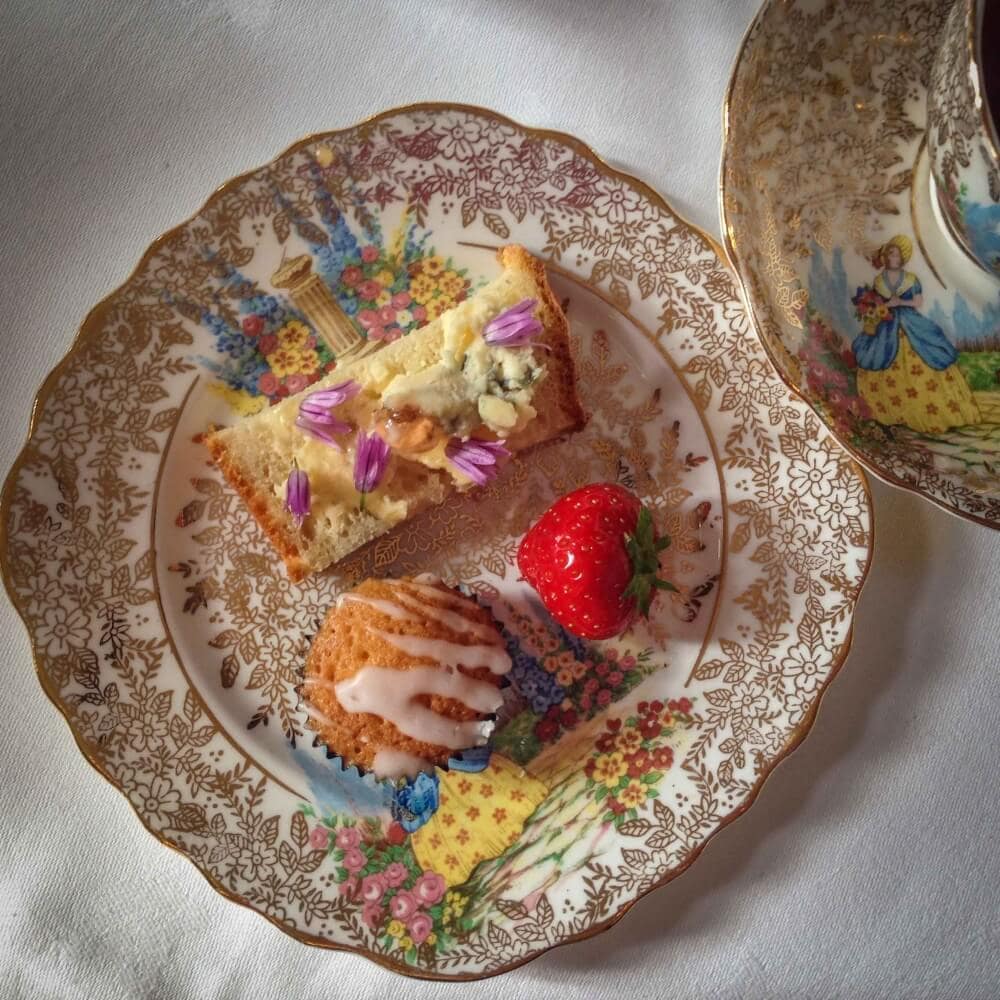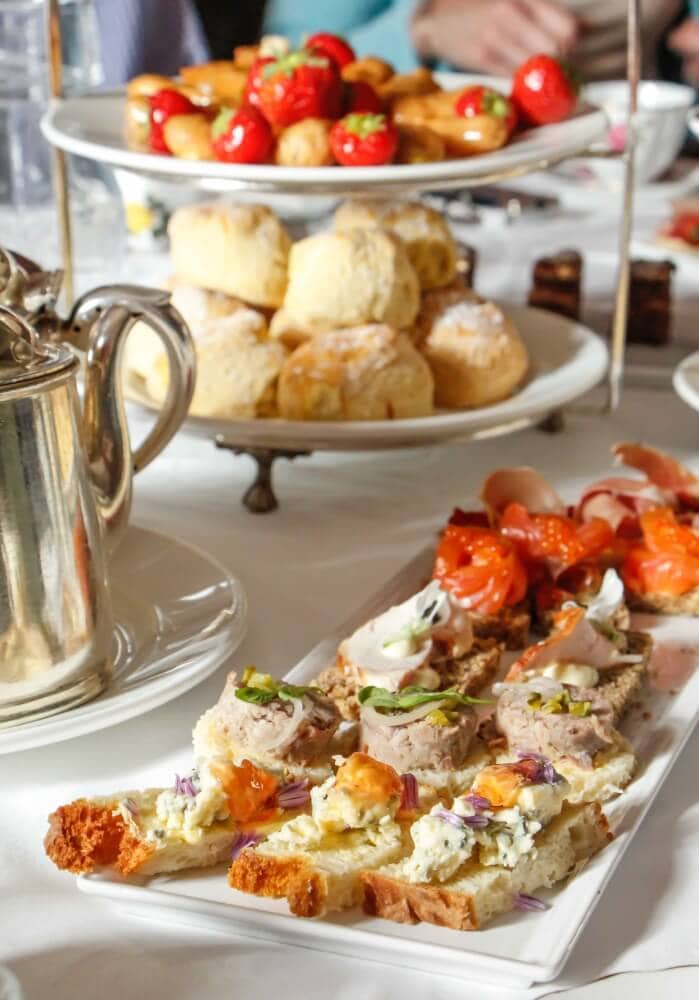 EVENING – Catch & Cook … we learn to filet and cook our own fish.
With our bellies full and our hands warmed by the afternoon tea, it was time to get to work.  Chef Kevin taught us how to filet a fish.  His skilled hands made it looks so quick and easy, but as we each learned, it takes a bit of practice to skin a fish and not have it end up in small shredded bits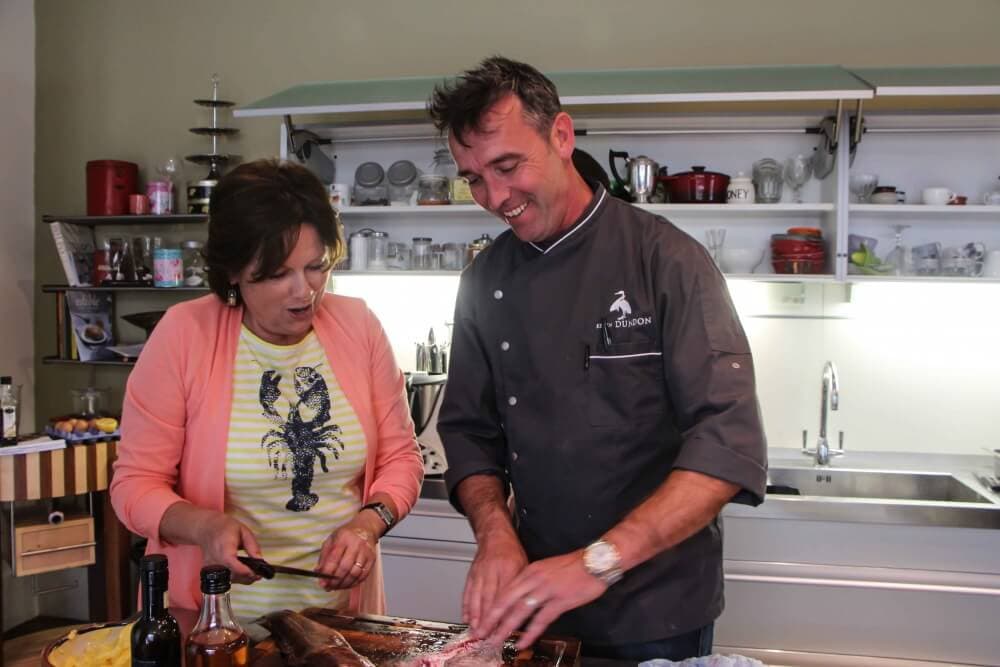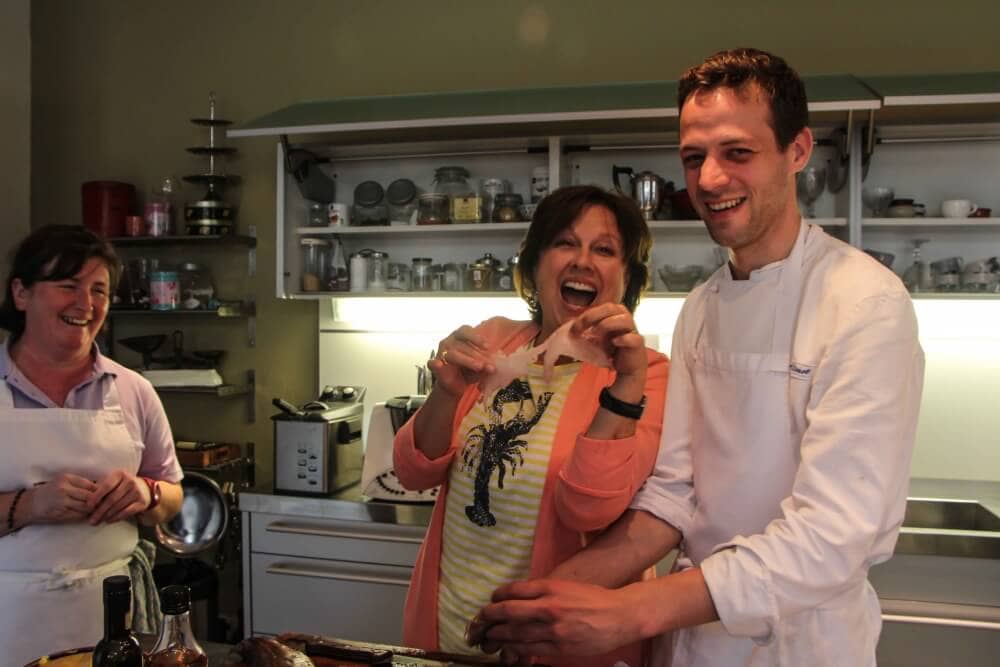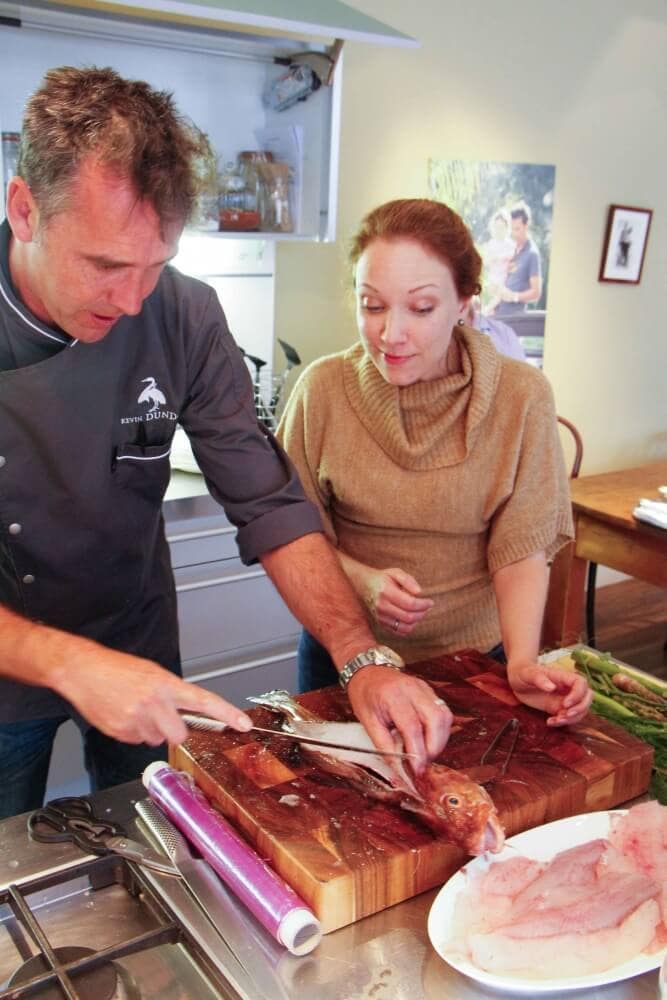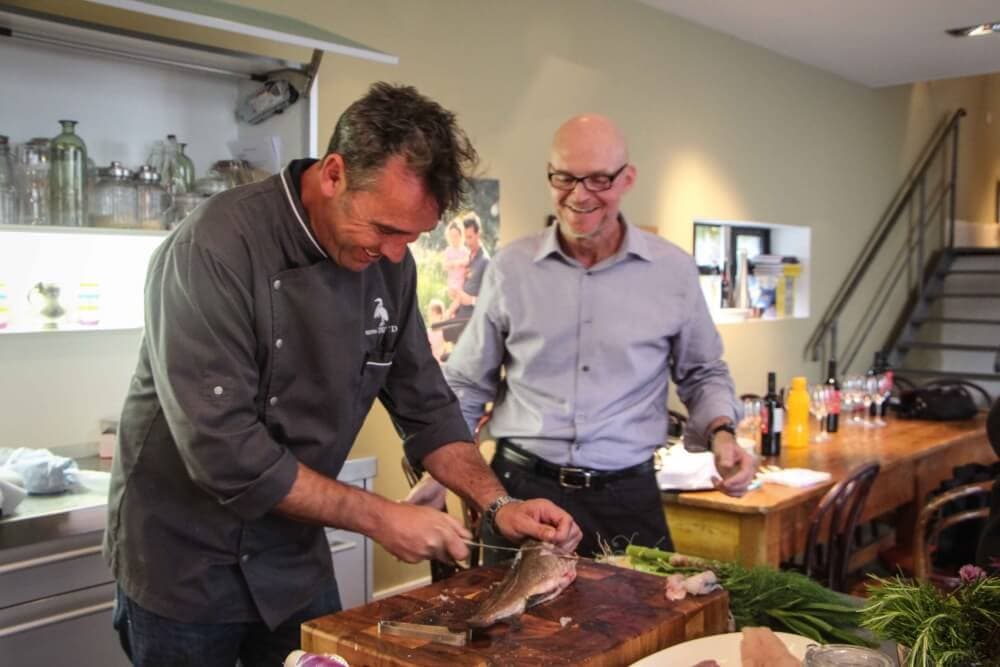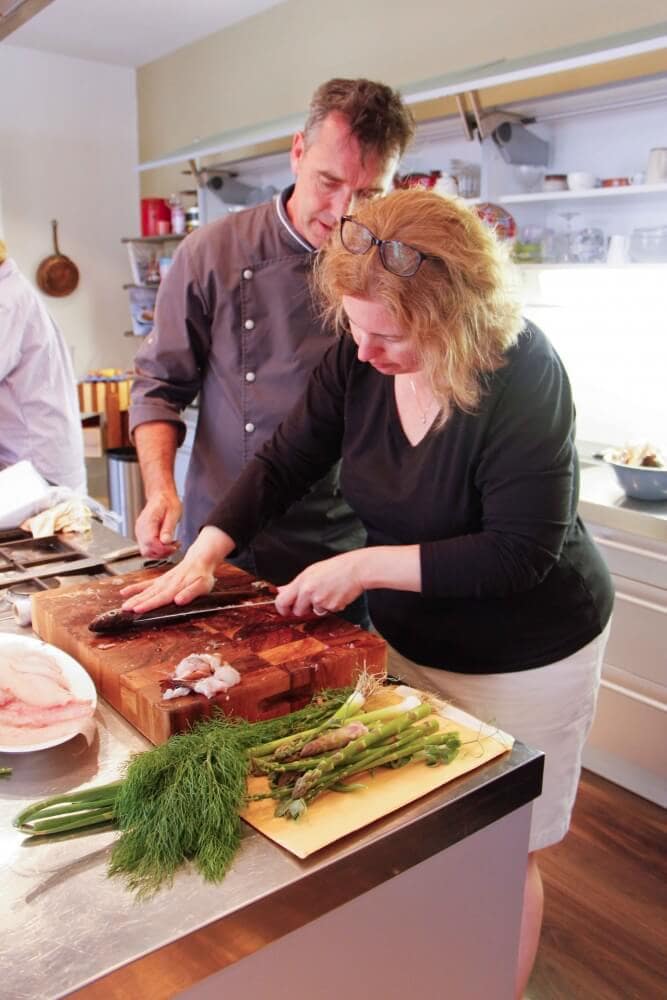 EVENING – Family Meal
Success!  We caught, cooked, and devoured our own meal!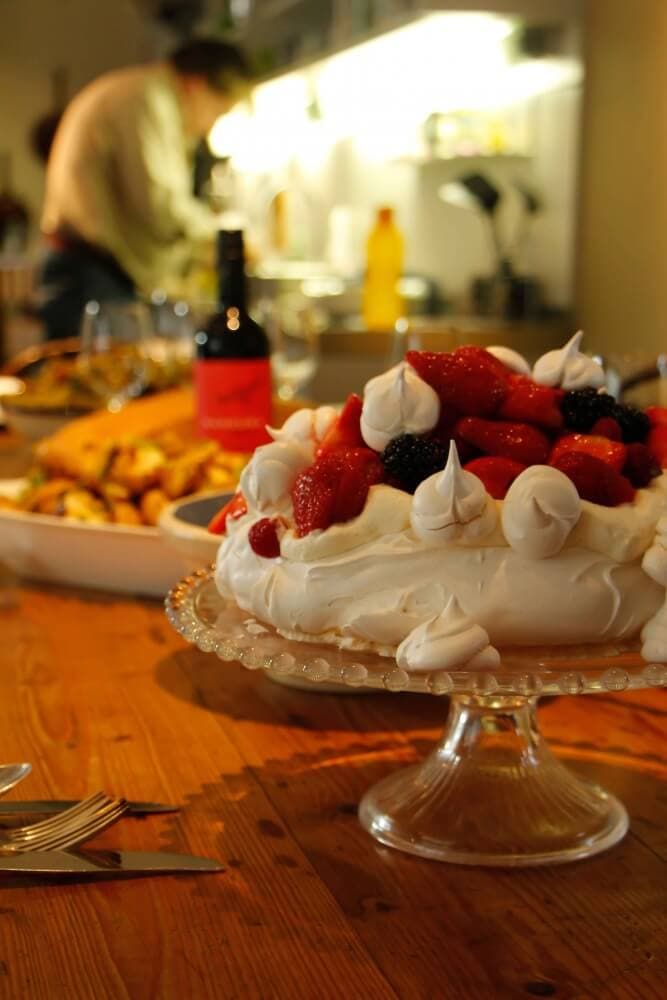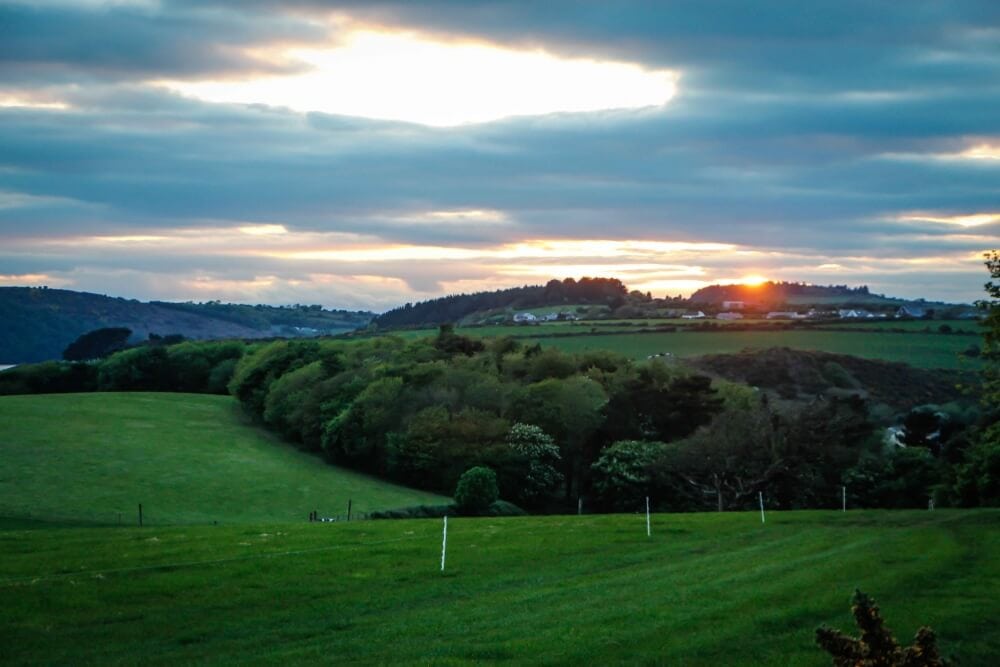 The next morning, we had one last full Irish Breakfast at Dunbrody House before flying back home to Orlando.  If you've never had a full Irish, it consists of eggs, mushrooms, rashers (Irish bacon), sausage, black pudding (a blood sausage), white pudding (an oatmeal sausage), Irish butter (really, nothing in the world comes close to how creamy good this is), and soda bread.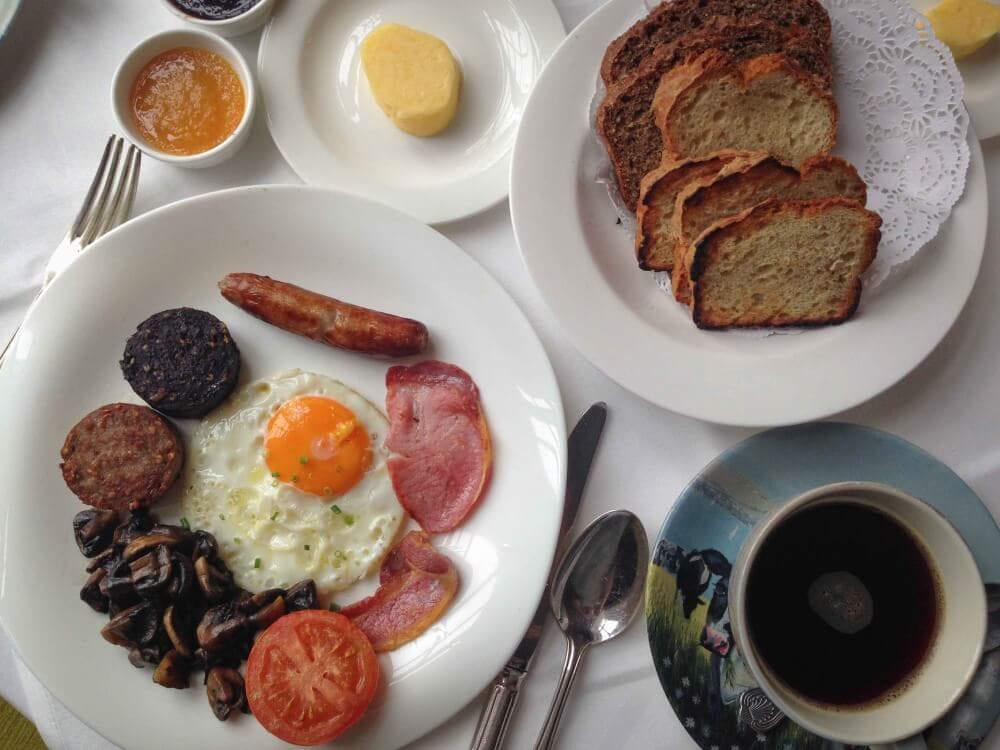 Want to save it?  Pin it! 🙂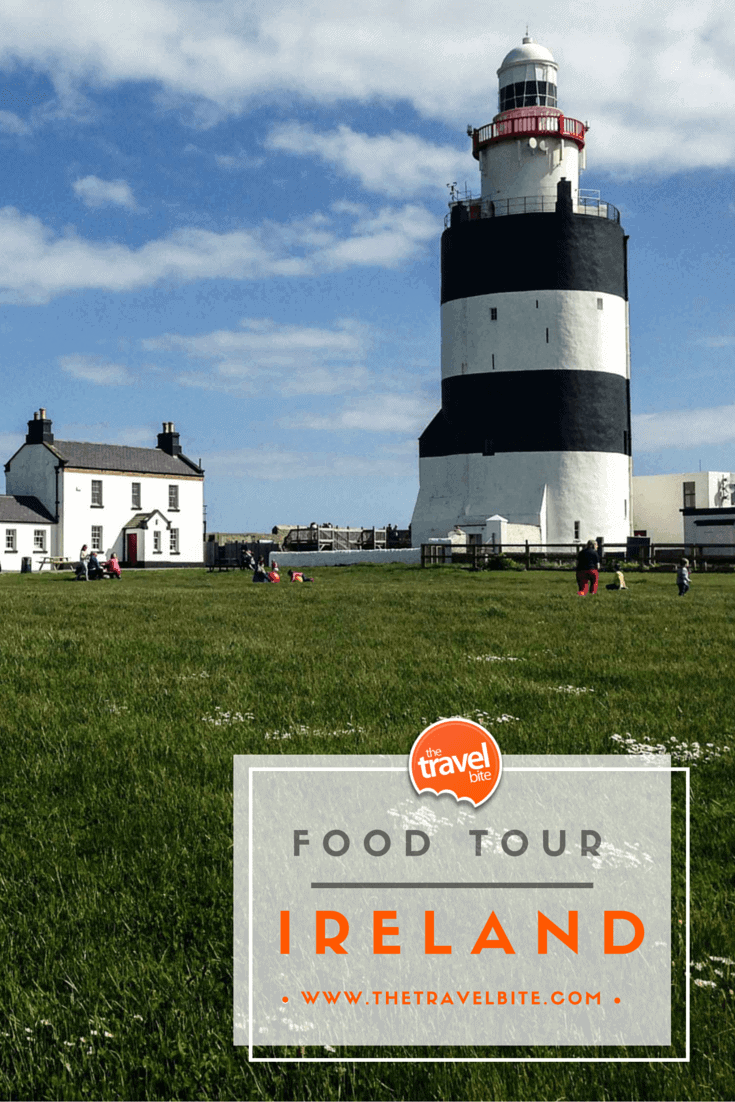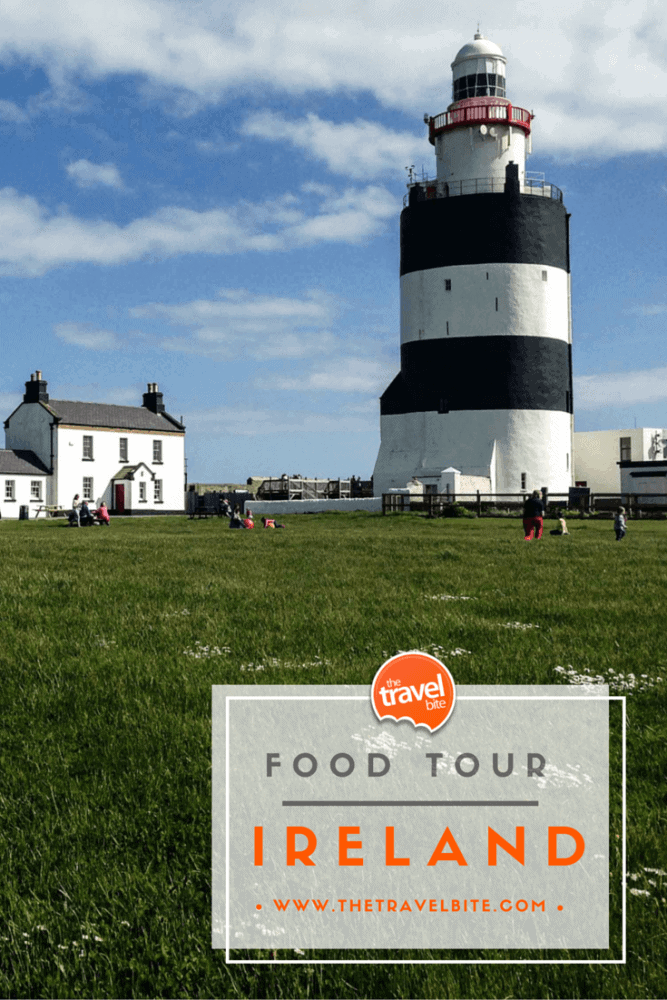 Disclosure:  This trip was sponsored by Raglan Road Irish Pub, however, all thoughts, opinions, and enthusiasm for food and travel are entirely my own.