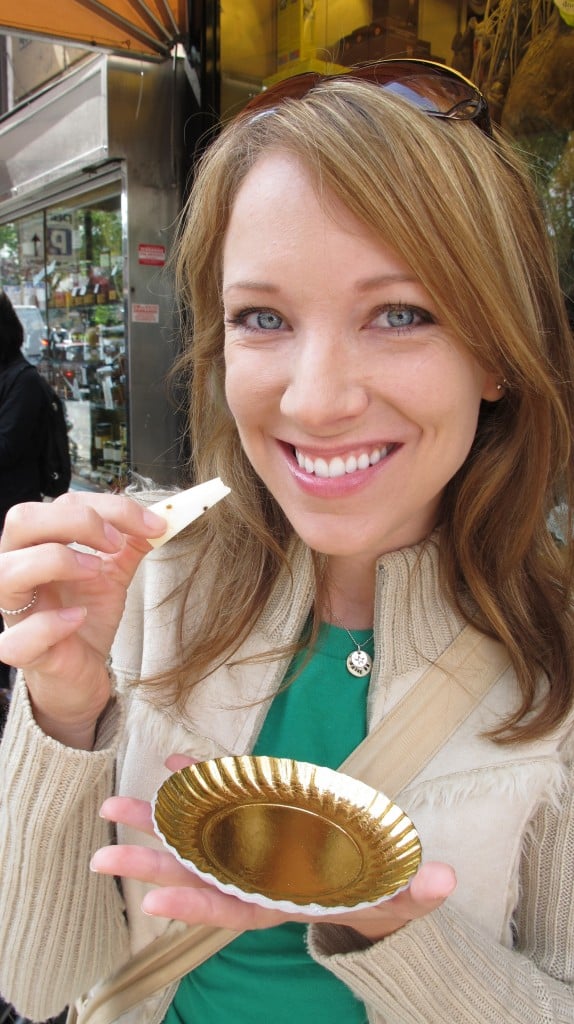 Even though I'm a food and travel enthusiast … I don't even know where to begin to chronicle this experience. Delicious? Amazing? Heavenly? There aren't enough positive adjectives to describe this Rome tour. Though, I can tell you it was EXACTLY the experience I hoped to find.
Imagine walking through a quaint Roman neighborhood, and just like most locals on any given weekend, you stroll through the farmer's market in the piazza to pick out some fresh produce and cheeses. The familiar friendly faces of Lina & Enzo give you a sample of their fresh mozzarella di bufala, it's soft texture and briny flavor instantly melting around your tongue.
Next, you head over to look at the produce and Carmelo glances at you over his selection of succulent tomatoes; bright reds, golden yellows, some as small as dimes and others shaped like pumpkins. Overwhelmed by the assortment offered, this 'tomato poet' will ask you what you plan to cook and will hand select just the right varieties for your dish.
Afterward, you walk a block over to the corner gourmet market. There is fresh prosciutto hanging in the window and disks of cheeses stacked into a pyramid. Inside you find a compact little store stocked full of local olive oils, balsamic vinegar, and an olive bar among many other tasty treasures. The butcher pulls down a leg of ham and shaves thin slices of prosciutto di San Daniele for you to taste while another gentlemen cuts into a cheese wheel and hands you a wedge of pecorino al Tartufo. You can't resist … and order a little of each. (Free samples are a sinful way to sell food!)
Right next door is the local bakery with a case full of delectable sweets made just that morning, from cannoli, to cornetti, and tiramisu in a chocolate cup. If you've never had a cornetti, it's like a croissant, but better. (In fact, I'd say the French have a little something to learn from the Italians when it comes to pastries.) The Italian croissant, or cornetti, is light and buttery with a gently honeyed glaze. It quite literally melts in your mouth.
After an 'exhausting' morning of tasting and shopping, you stroll through the neighborhood to a local secret garden, relishing the sun warm on your skin. Eventually you head over to lunch at a little restaurant at the base of Monte Testaccio, the terra cotta mountain. Here you laugh and share stories with friends over a couple of plates of pasta and a bottle or two of wine.
This 'slice of Roman life' experience is made possible by Kenny, the founder of Eating Italy Food Tours. I first met Kenny on Twitter, and it was not difficult to spot him in person as he was easily recognizable by his signature hat and welcoming smile. He and his wife moved to Rome from Philadelphia 4 years ago after she accepted a job here. This is their neighborhood. It's as real and authentic as you get.
Sprinkled in with the food fun are strolls through historic sites, captivating stories, and helpful lessons in how to use Rome's water fountains. It was as informative as it was delicious. The tour takes you through nine mouthwatering food tastings, from tomatoes, to cheese, to prosciutto, pastries, pasta, suppli, and finally ending with a 'Gelato University' where you learn to decipher the difference between 'fake' powder mixed gelato and real made-from-scratch gelato. (I'll give you a hint, the real thing doesn't come with big fluffy packaging and slices of fruit. It's more subtle, the colors are organic, and the flavor will explode in your mouth.)
If you want to experience life and delicious food like a local, then the Taste of Testaccio Food Tour with Eating Italy is for you!
IF YOU GO
Web: EatingItalyFoodTours.com
Facebook: /EatingItalyFoodTours
Twitter: @RomeFoodTours
Email: info@EatingItalyFoodTours.com
Getting There: You can take the bus or metro, but if you're feeling up for it, I highly recommend walking along the Tiber River. Not only is it beautiful, but you'll work up an appetite for the hearty meal you'll experience.
Tip: Taste everything! Even if you don't like tomatoes, I think you'll be happily surprised! My favorites were the cheese and the suppli (delicious fried rice balls stuffed with fresh mozzarella). Oh, and the wine at lunch! How could I forget the wine!?!
THANK YOU to my wonderful husband, Pete, who took all the photos below while I was busy stuffing my face with delicious Italian treats …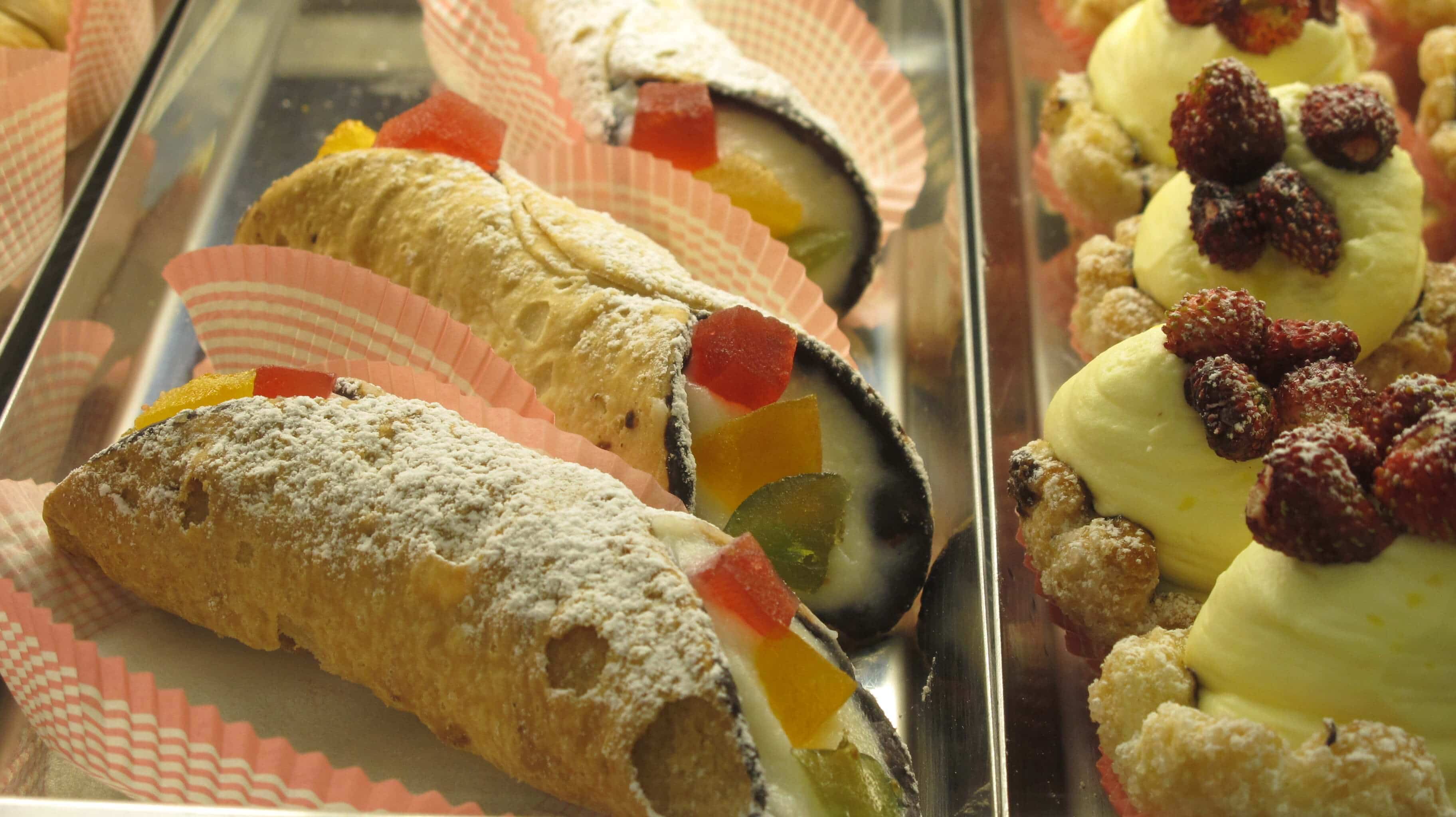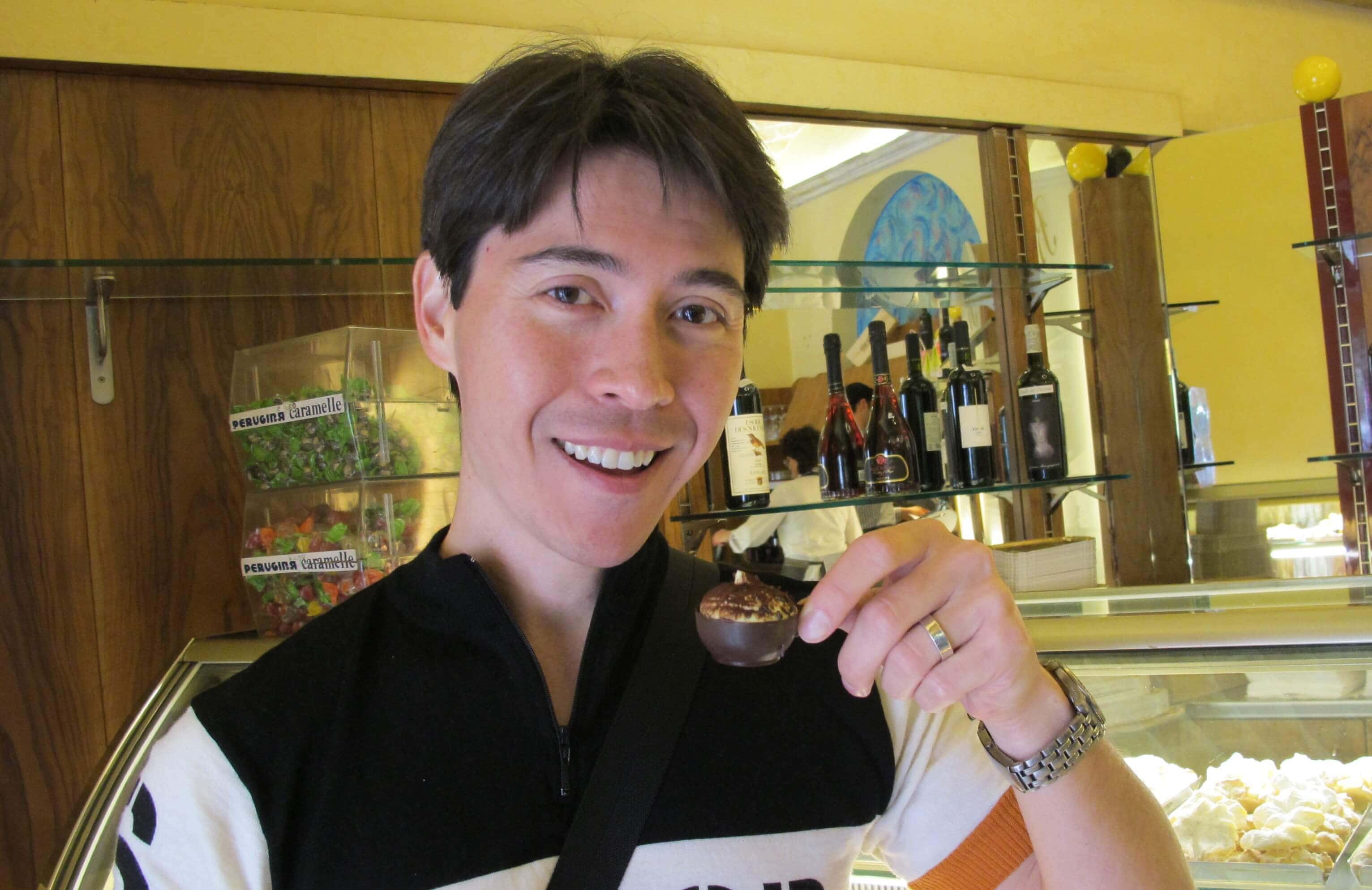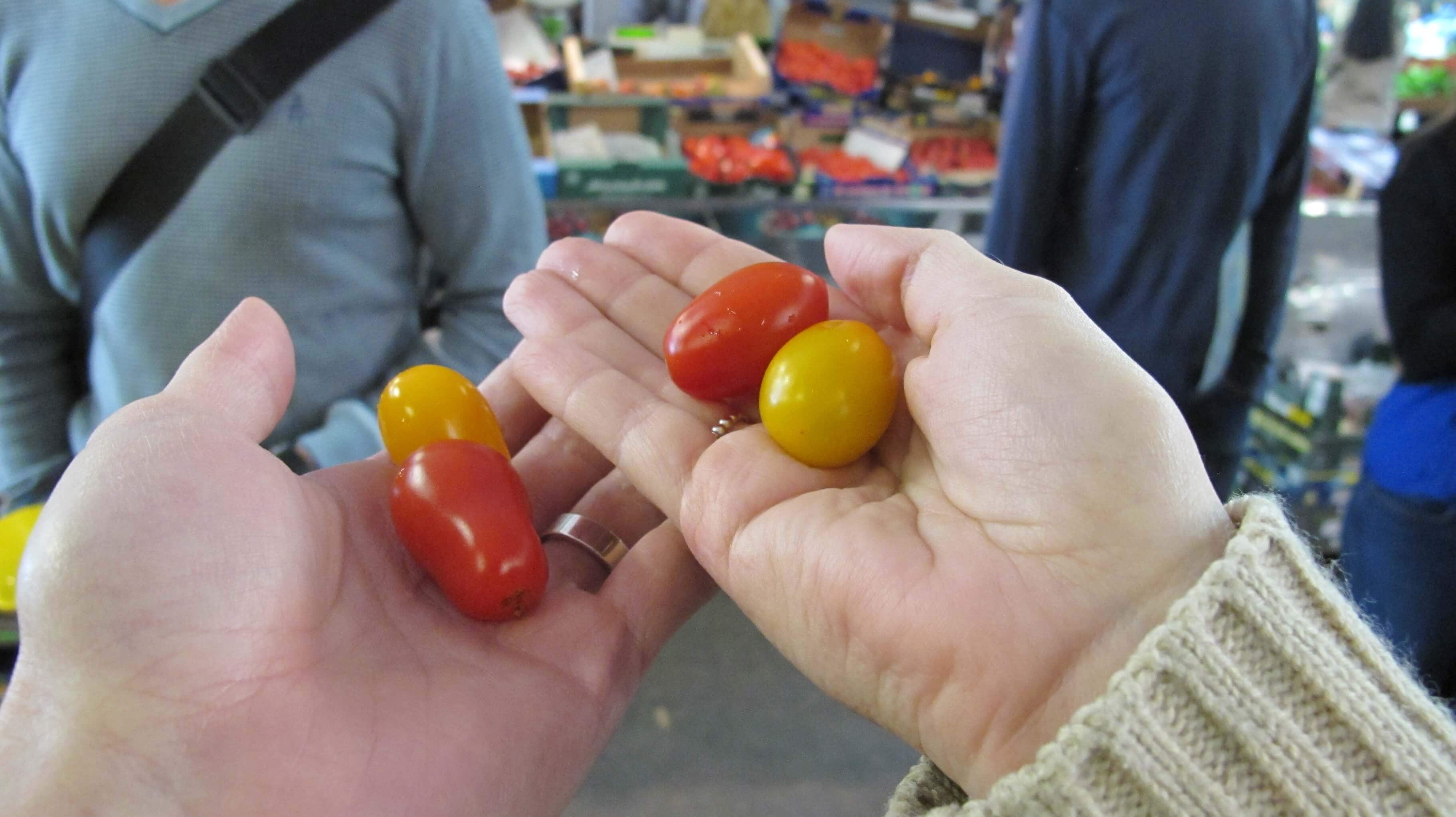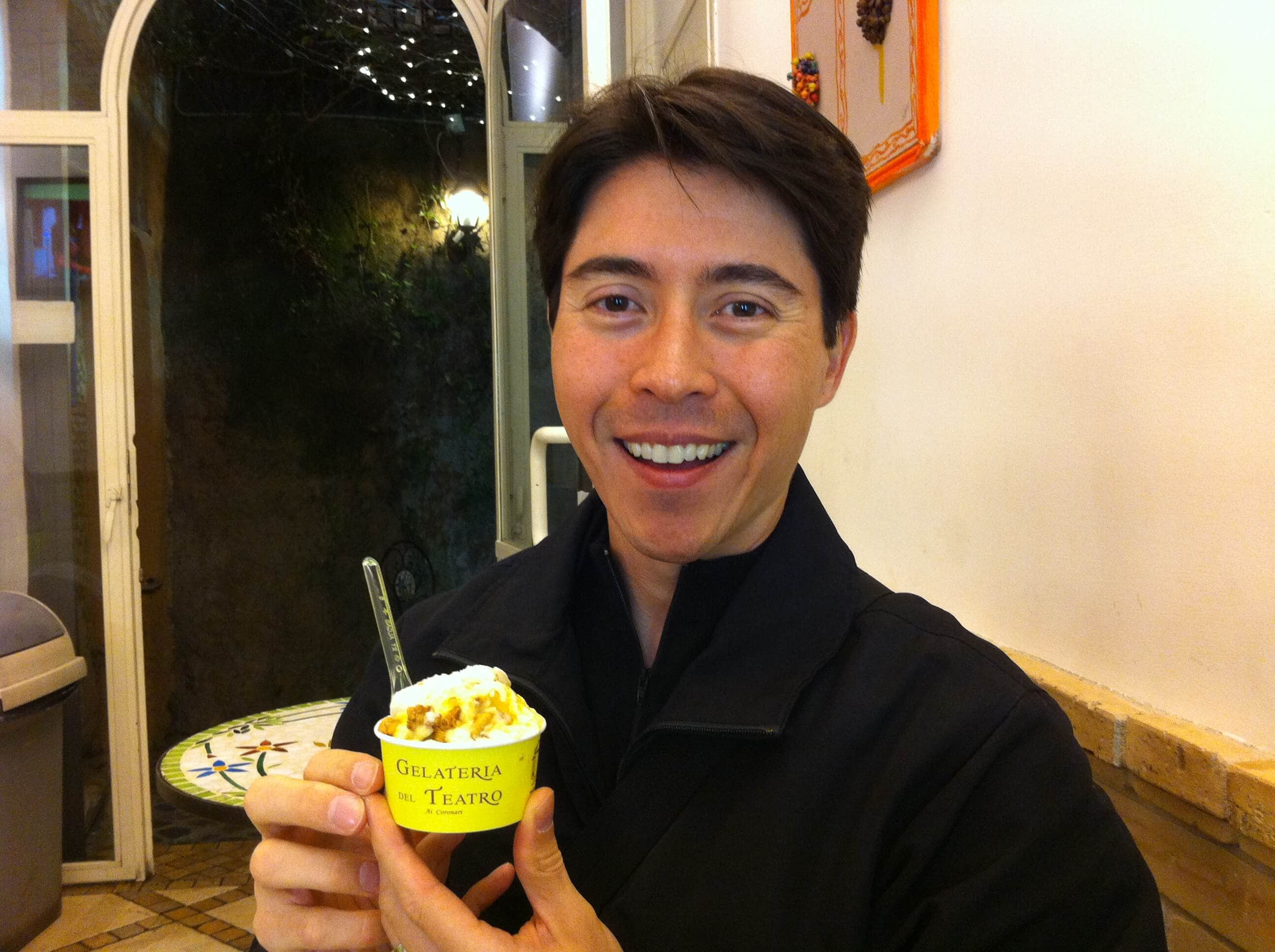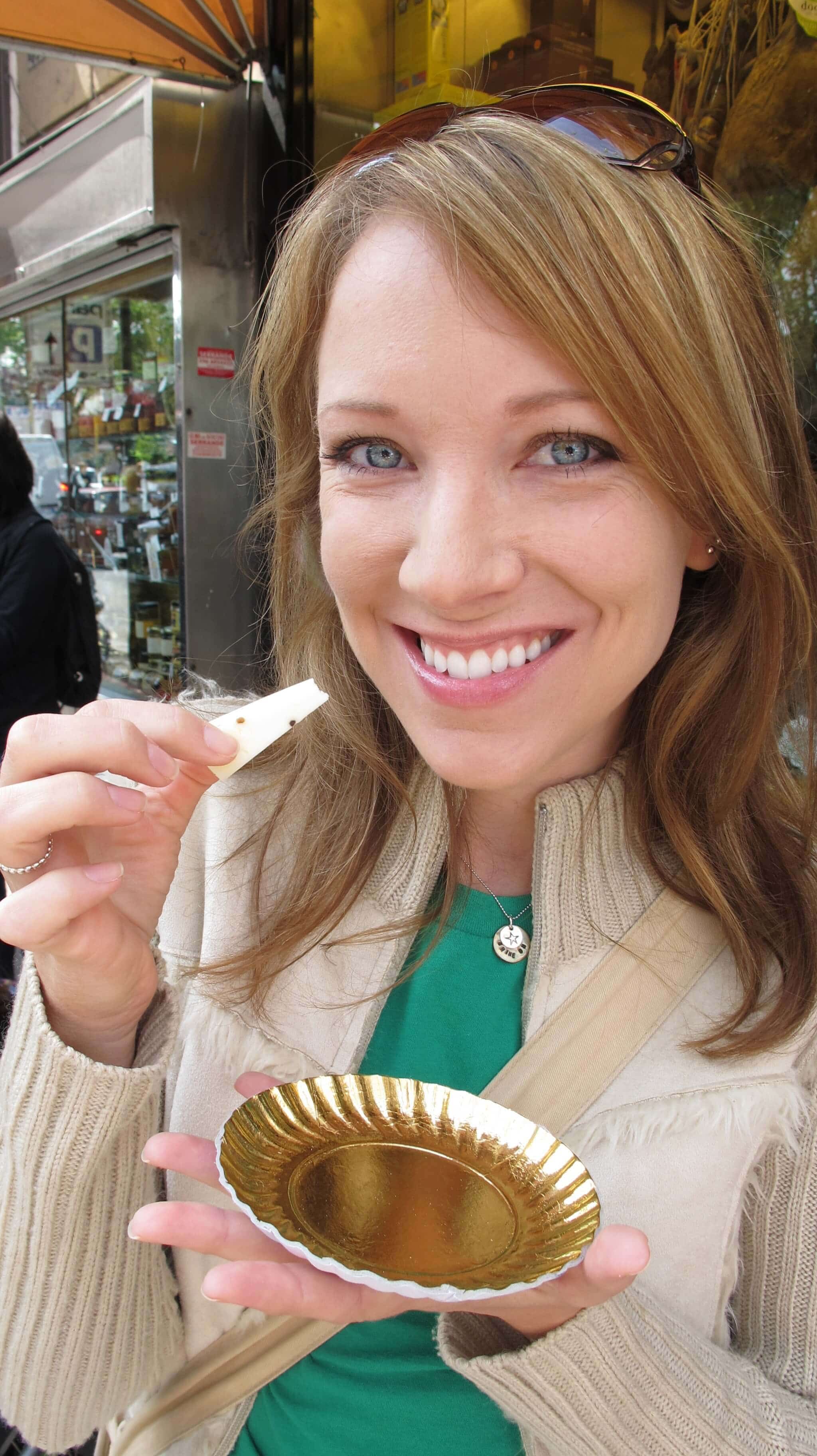 Want to save it for later? Pin it! 🙂