There are a few natural landscapes in this world that are on my bucket list, and Giant's Causeway in Northern Ireland is one of them.  When I had the opportunity to spend 24 hours in Belfast during my last trip to Great Britain, I couldn't resist taking a short road trip up to the coast to see this natural wonder.  Thankfully, I was blessed with great weather and a knowledgable guide so that I could spend the morning going for a walk around Giant's Causeway.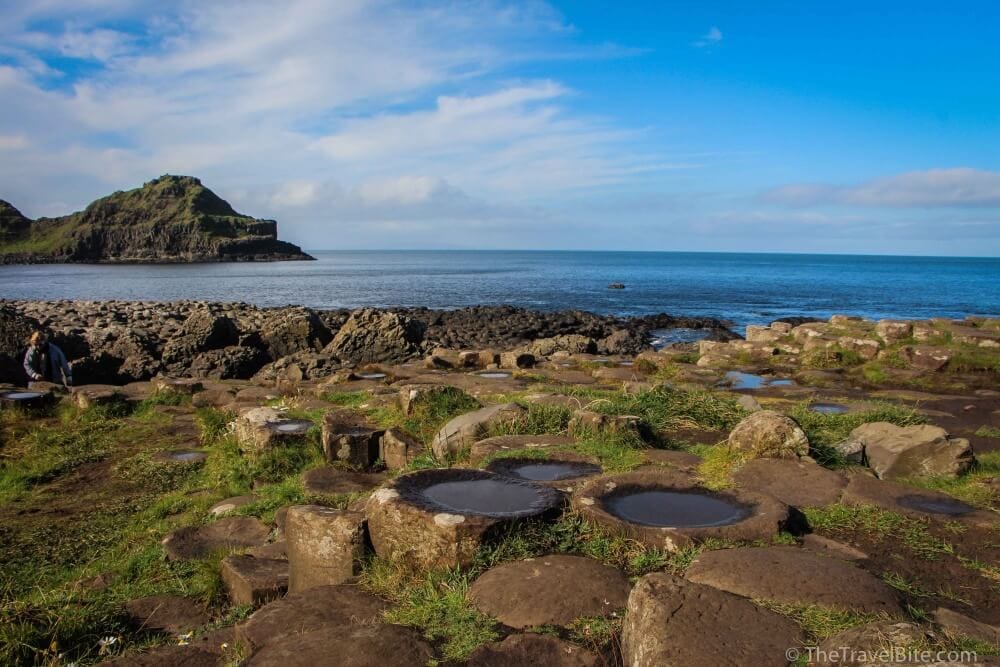 What's unique about this area is the shape of the stones.  There are over 40,000 hexagonal basalt columns forming a dramatic set of stepping stones and natural stairs around the sea.  Formed by volcanic activity over 40 million years ago, the ancient geometry has always been a wonder and has even stirred a few legends, including the one from which the area is named.  Local lore says that a mythical giant, Fionn mac Cumhaill, built a causeway to reach Scotland to meet another giant for a fight, but the other giant fled back to Scotland and destroyed the causeway behind him so that Fionn could not follow.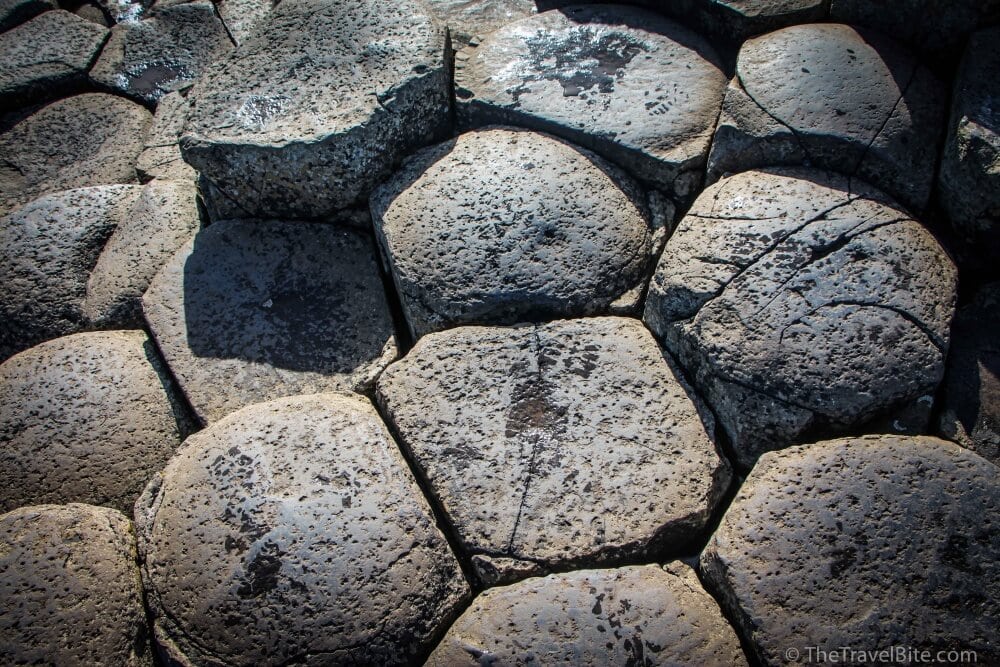 After seeing so many photos of the stones, I think what surprised me the most is the size of the park and how much more there is to do there.  You could easily spend a whole day walking along the stones and hiking the red trail at the cliff top.  There's a great cafe at the Visitor's Center called The Nook that offers traditional Irish fare, hearty stews, and specialty coffees and tea.  It's a great place to warm up, relax and regain your energy.  If you want to spend the night and capture the tranquility of Giant's Causeway at sunrise or sunset, the newly refurbished Causeway Hotel is right on site.
Scroll through more photos below to get an idea of all there is to experience at Giant's Causeway, and if you're interested in adding this scenic stop to your trip, I've also included the address and website for more information.
Where:  44 Causeway Rd, Bushmills, Antrim BT57 8SU, United Kingdom
Web:  Nationaltrust.org.uk/giants-causeway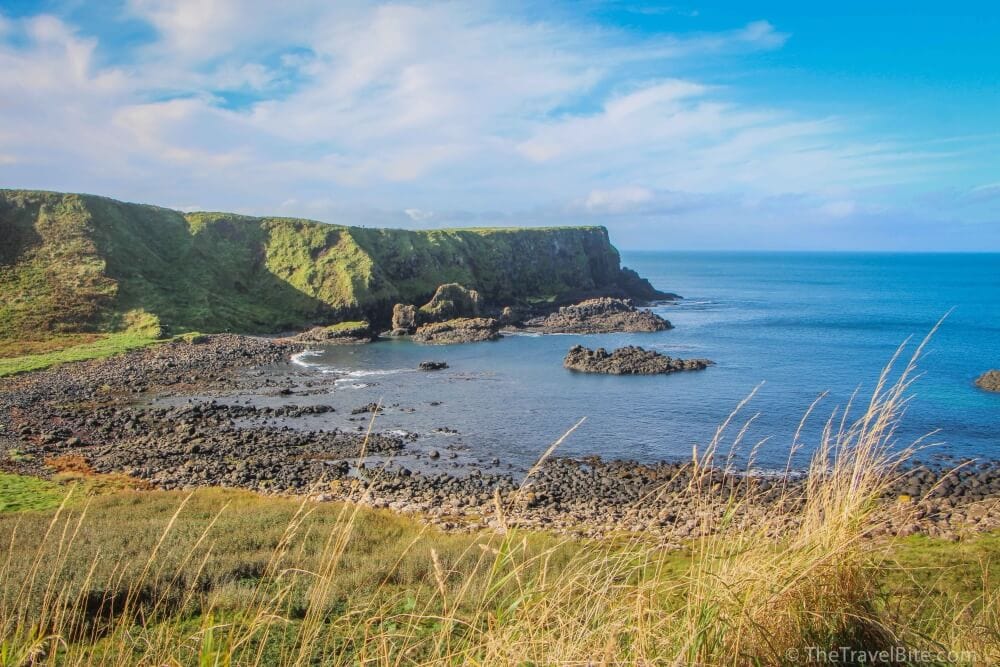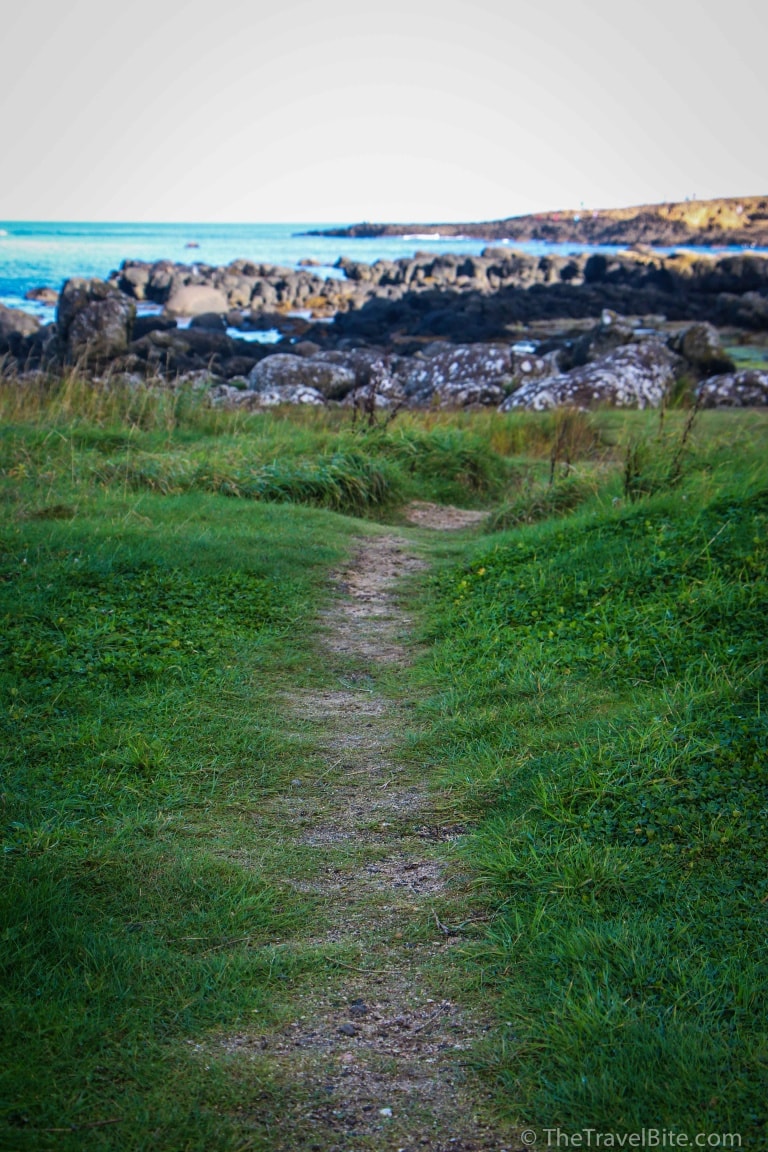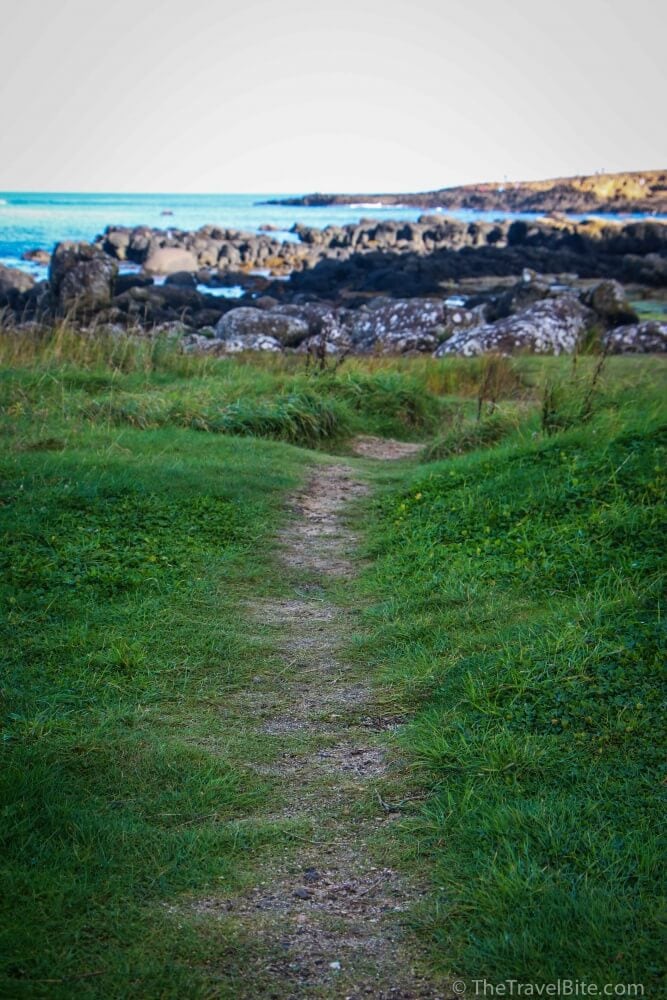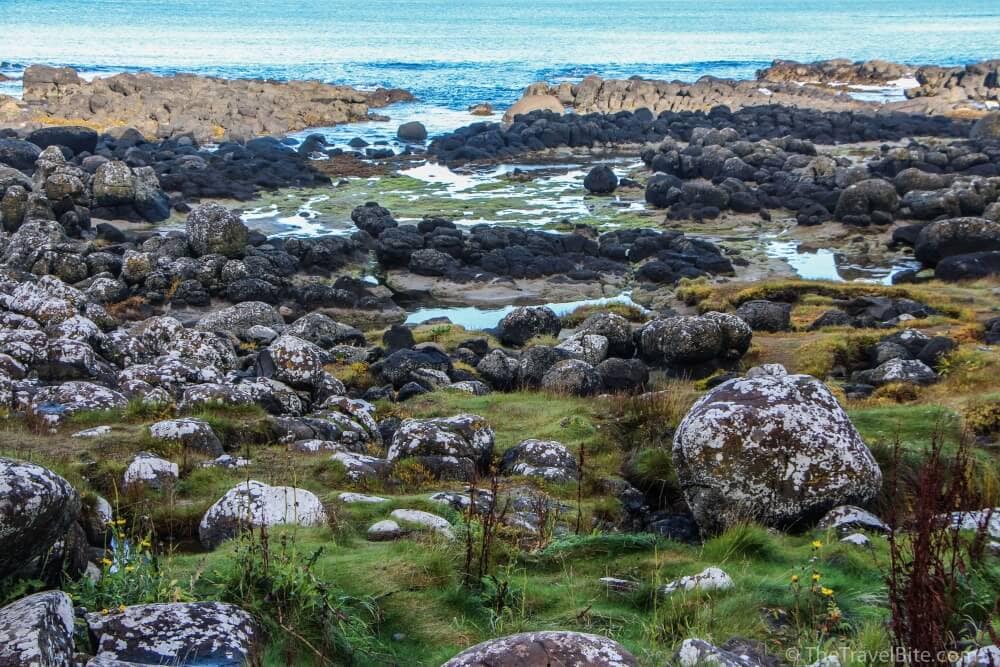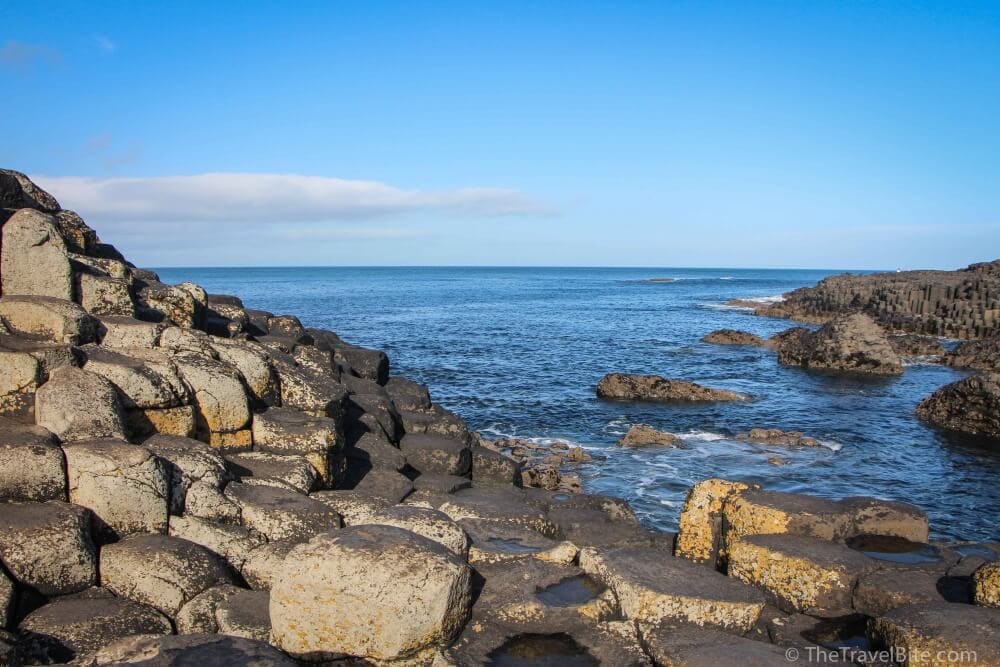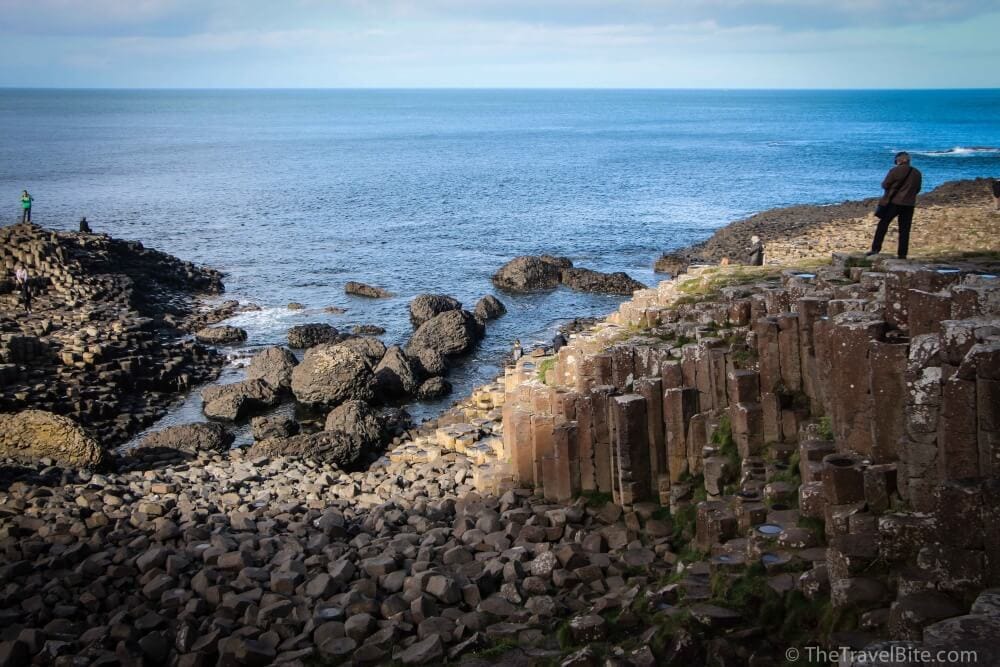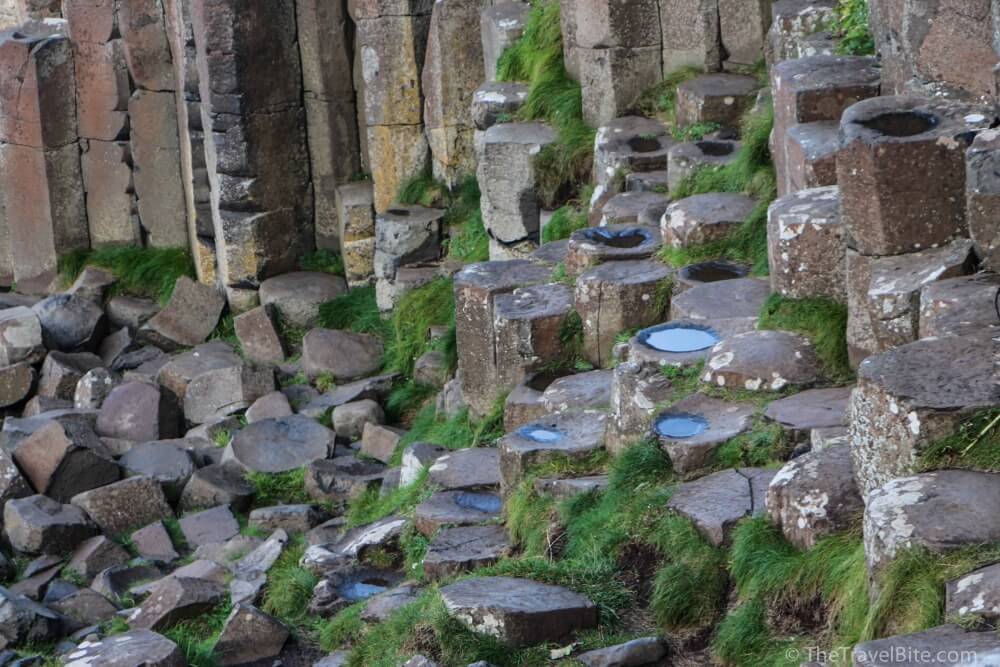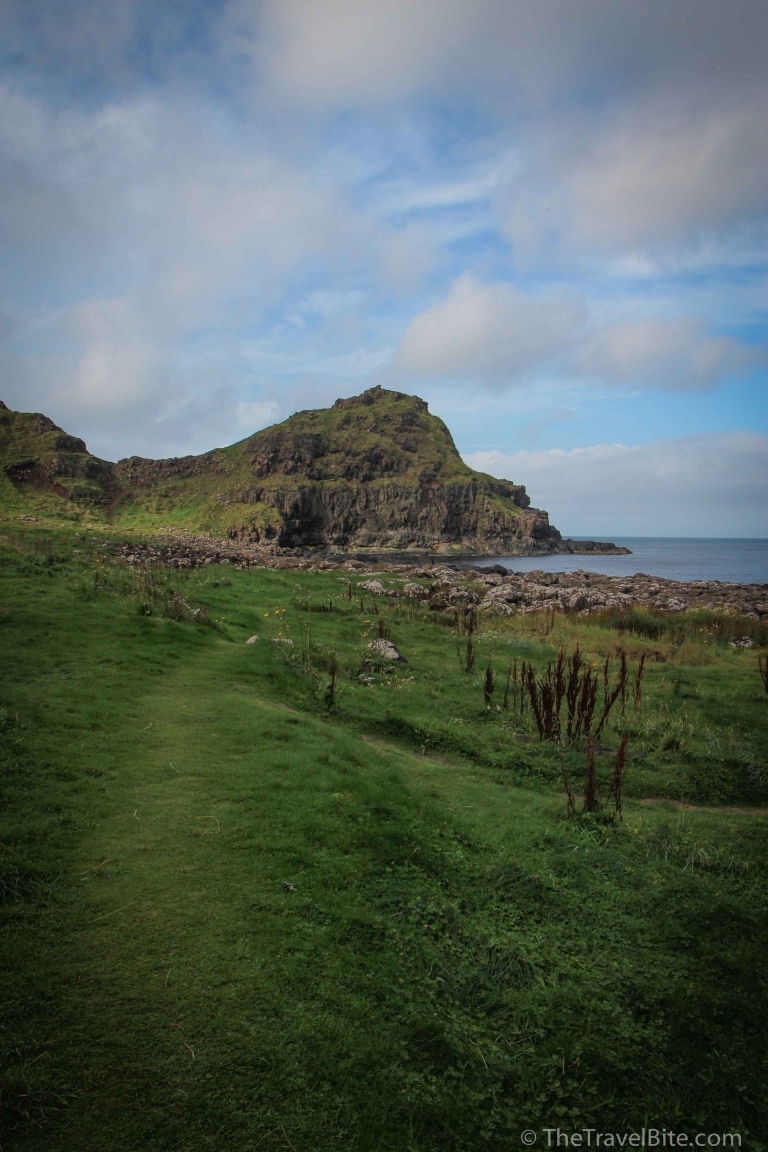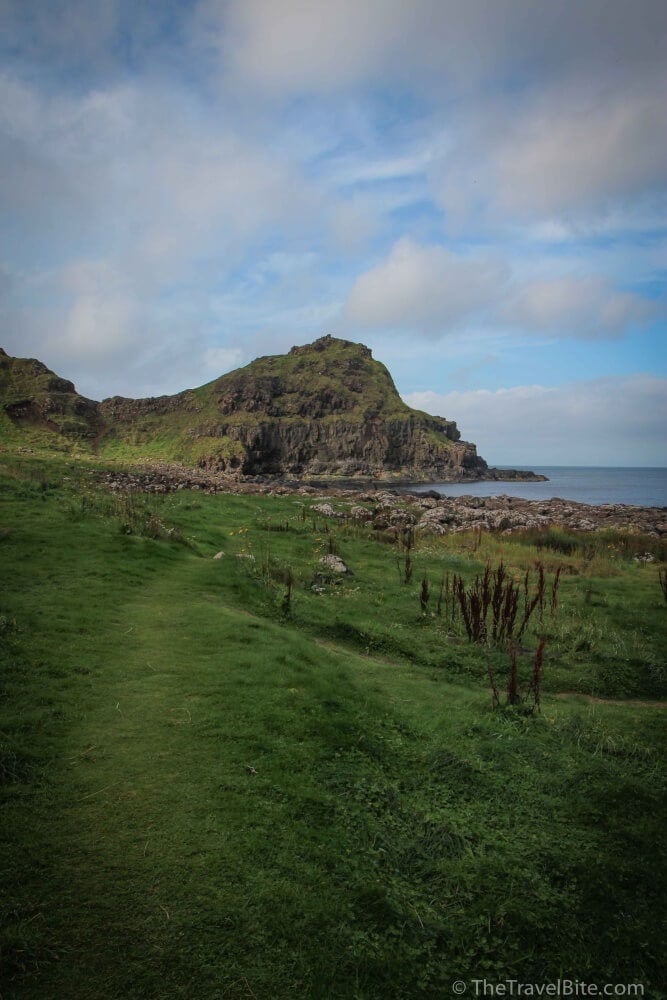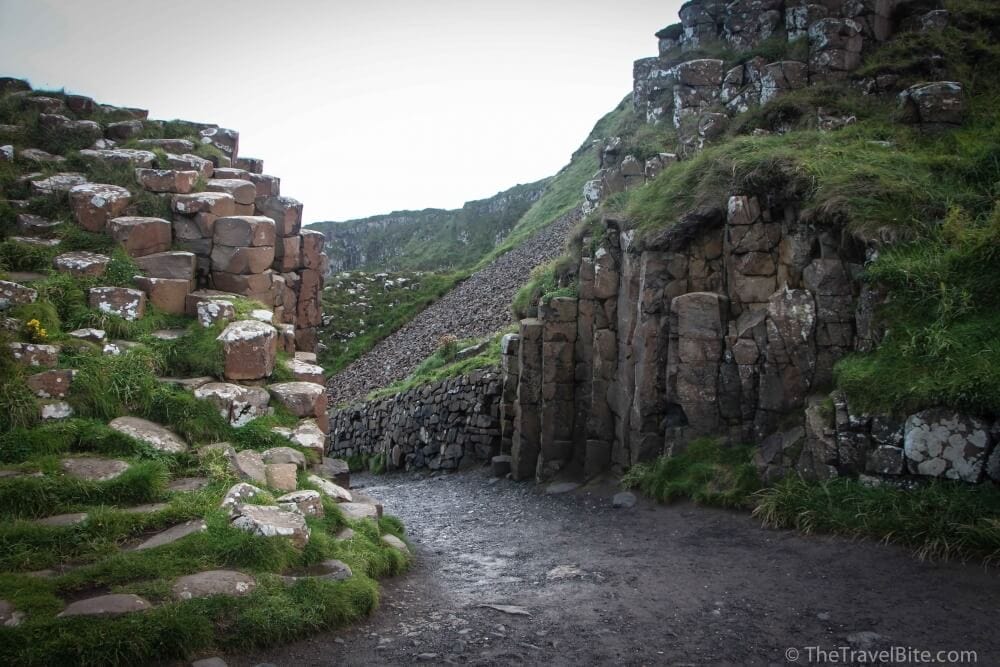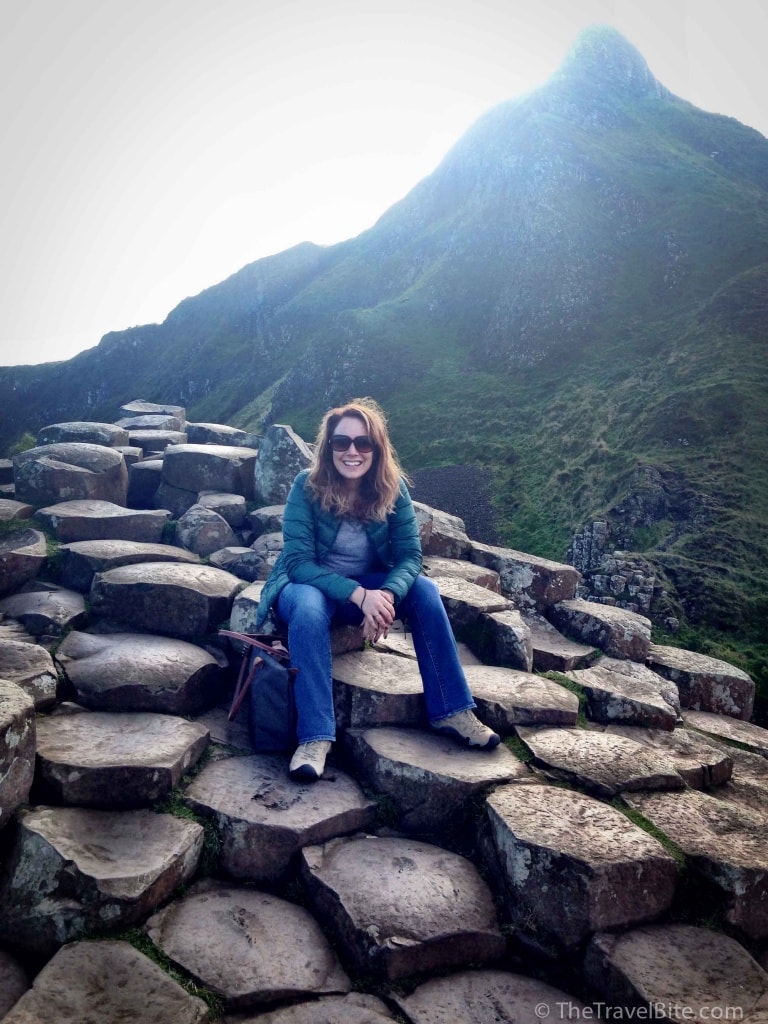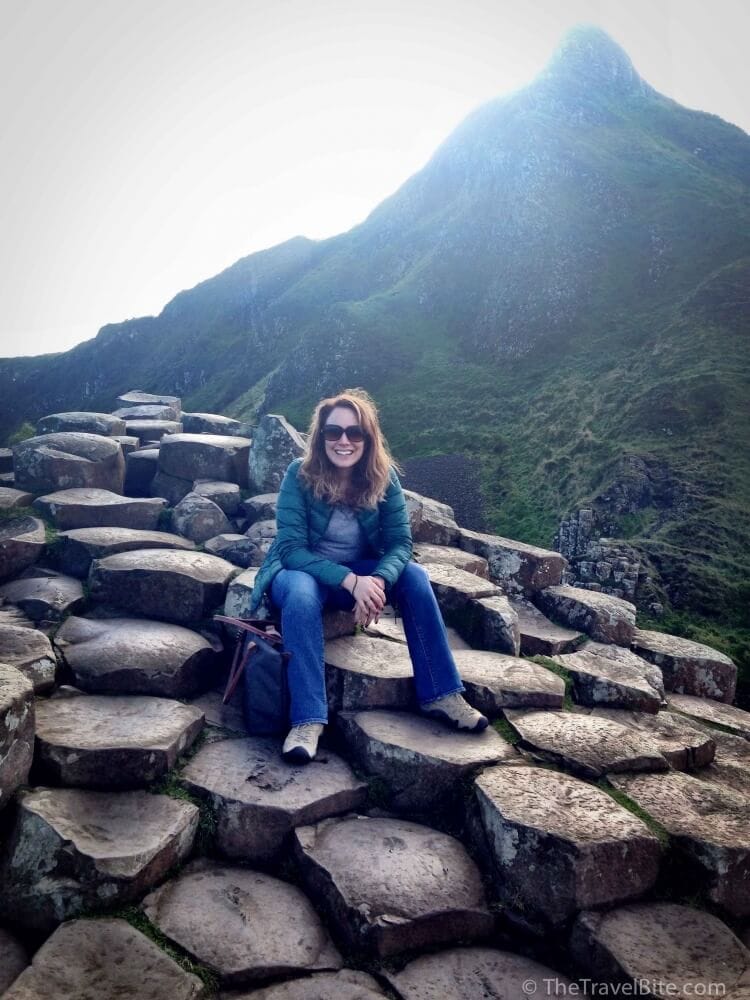 Want to save it for later?  Pin it! 🙂