A version of this post originally appeared on my first blog, Inn The Kitchen. It's a glimpse of my life as an innkeeper in Mount Dora. Enjoy!
In continuing my quest to be a backyard tourist, I packed my overnight bag and makeup case and rode down to a meandering driveway only four blocks away from my home, to the Grandview Bed And Breakfast. With a large wrap around porch enveloping the main house, swaying palm trees and a windmill cottage the Grandview Bed & Breakfast is a classic small Southern estate.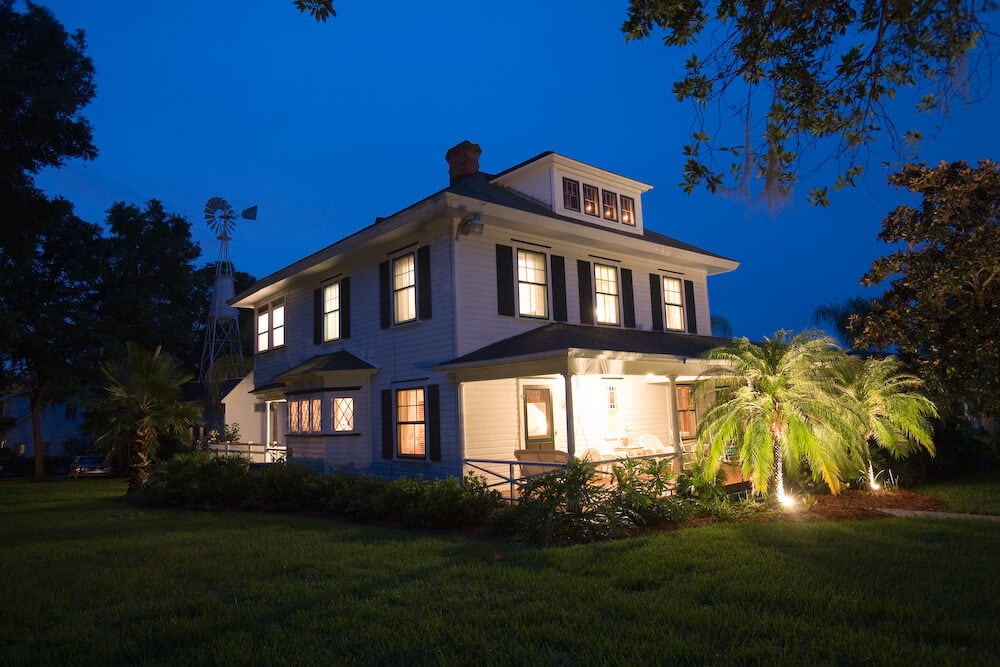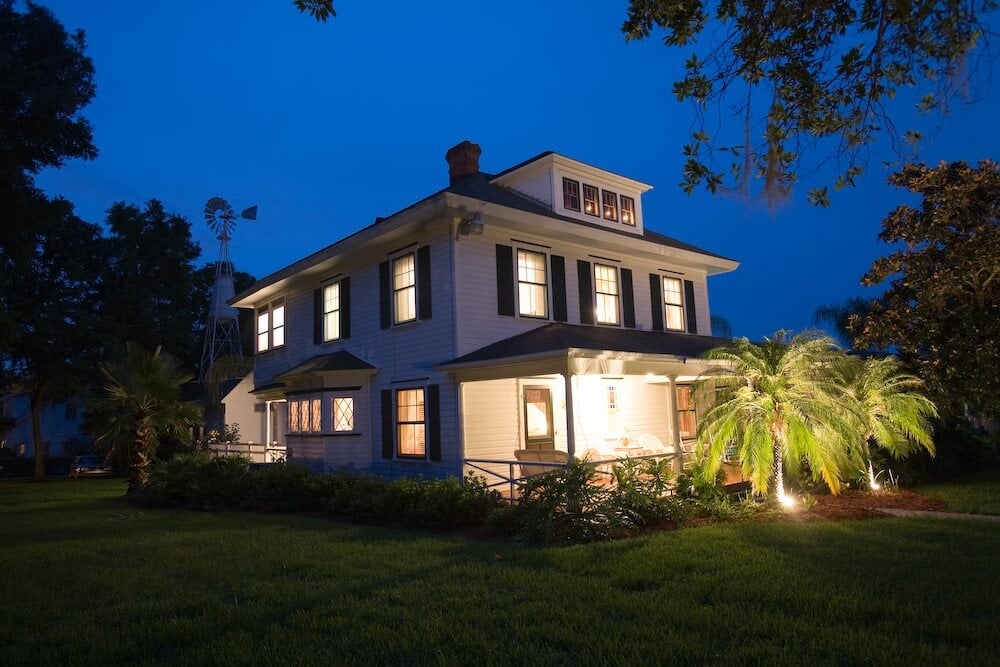 We immediately felt at home when Mel & Andy, the Innkeepers, greeted us with a warm smile and guided us to our rooms, saying in the most delectable southern accent, "we're not fussy here, just go right on up through the kitchen hon" … the heart of a home. And what a beautiful home it is! We walked through the house to find our rooms and take a tour along the way.
"It is not just opening a door, or standing when someone is being seated.

Being a true gentleman, truly chivalrous, is more than any one act or deed.

It is a way of life based on consideration."
The colors and decor are traditional, warm and elegant. The guest rooms and baths are unbelievably spacious. Accented by antiques, Persian rugs gracing the original hardwood floors and all the personal touches of the new owners. I really enjoy the way there was a certain thoughtfulness in the construction of home years ago. As you walk by the built in china cabinets and storage spaces you can tell they were built for living and entertaining.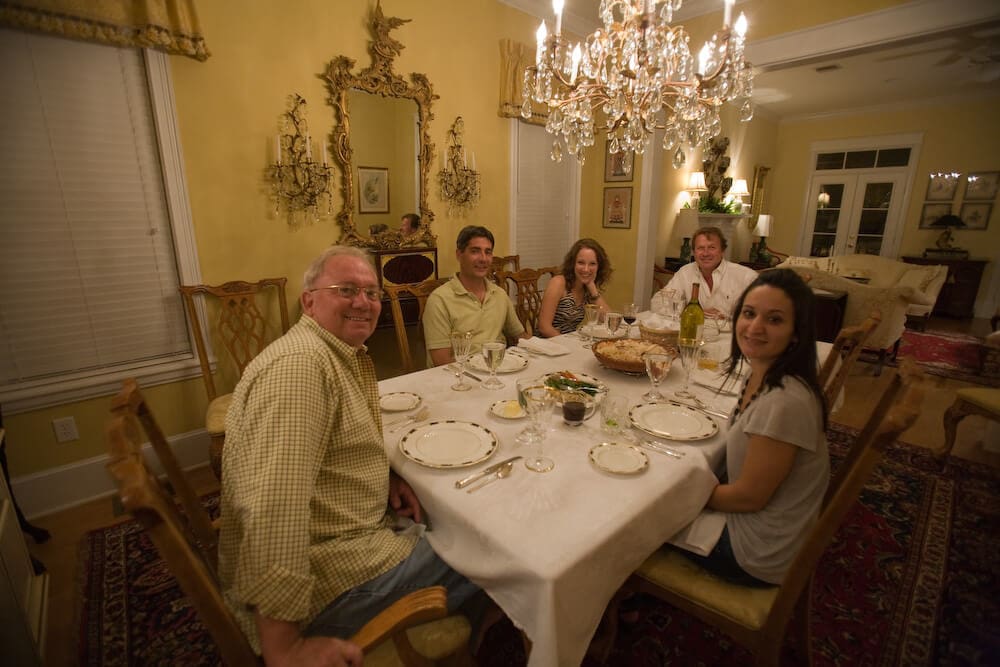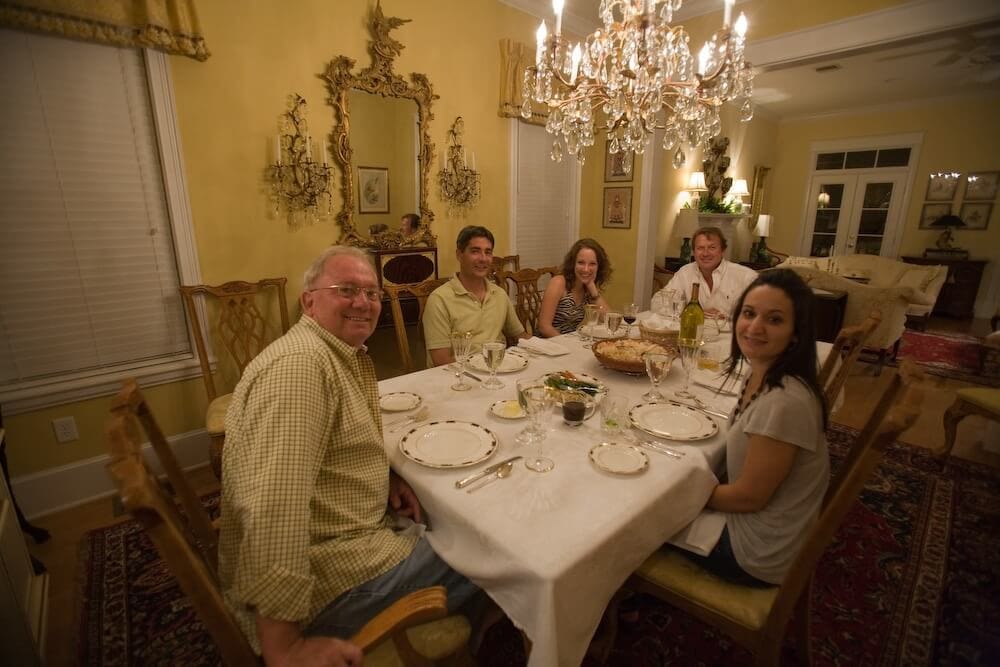 After putting down our bags we came back downstairs to spend some time with our new friends at the Grandview. We sat by the fireplace, sipping red wine and nibbling on crackers and cheese while listening to their many fascinating stories of growing up in the Carolina's on a tobacco farm, renovating historic homes and the experience of opening their first B&B on Ocracoke Island, called The Cove.
It seems anyone that has ever stayed with Mel & Andy become like family. Mel brought out some photos and stories of previous guests. One photo showed a group of women that call themselves the "Harley Girls" and rode out on their motorcycles for a girlfriend's getaway. Another photo told the story of a family of sisters in their 80's & 90's that gathered at the Grandview for a reunion after not seeing each other for over 30 years. And one guest was even an infamous aristocrat that they found one night by the poolside donning a long string of pearls and a mink coat.

Even the home has its own stories to tell. As the 3rd owners, Mel & Andy inherited more than
just the deed when they purchased the property. There are original volumes by Charles Dickens and Mark Twain sitting in the built-in bookshelves. Even more telling are the photos on the wall in the dining room showing the estate in its young glory, surrounded by citrus groves with a Ford Model T in the driveway. Originally the William Watt home, it was built in 1906 for the citrus grower and his family. It is said that he was the inventor of corrugated cardboard as a better method for packing his oranges. There are also family photos of the Watts and their travels and also a historic photo of small sidewalk surrounded by flower gardens and a gazing ball … which are still in the front yard today.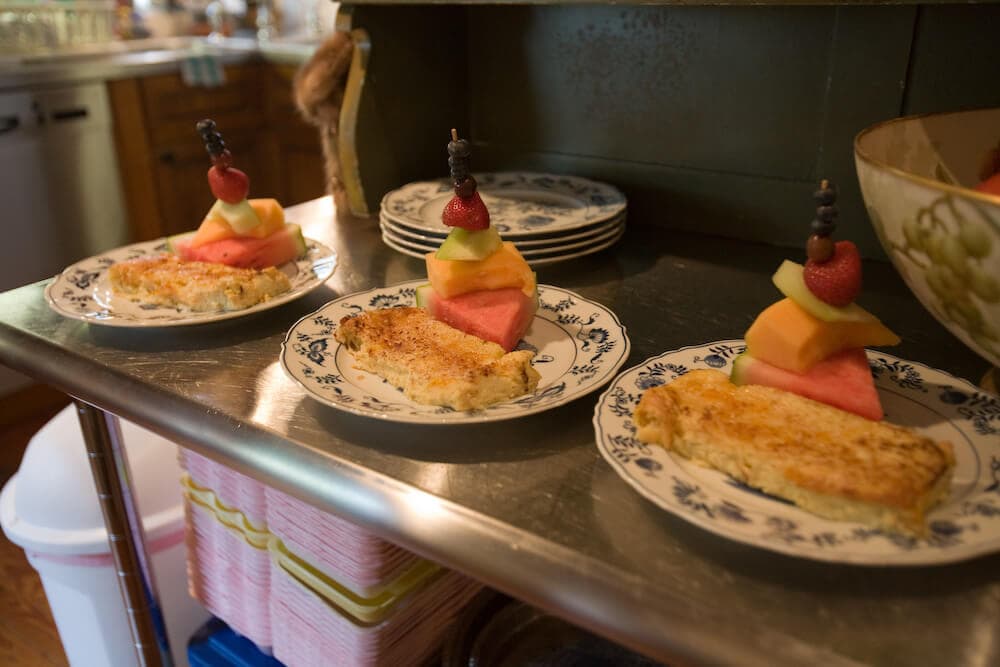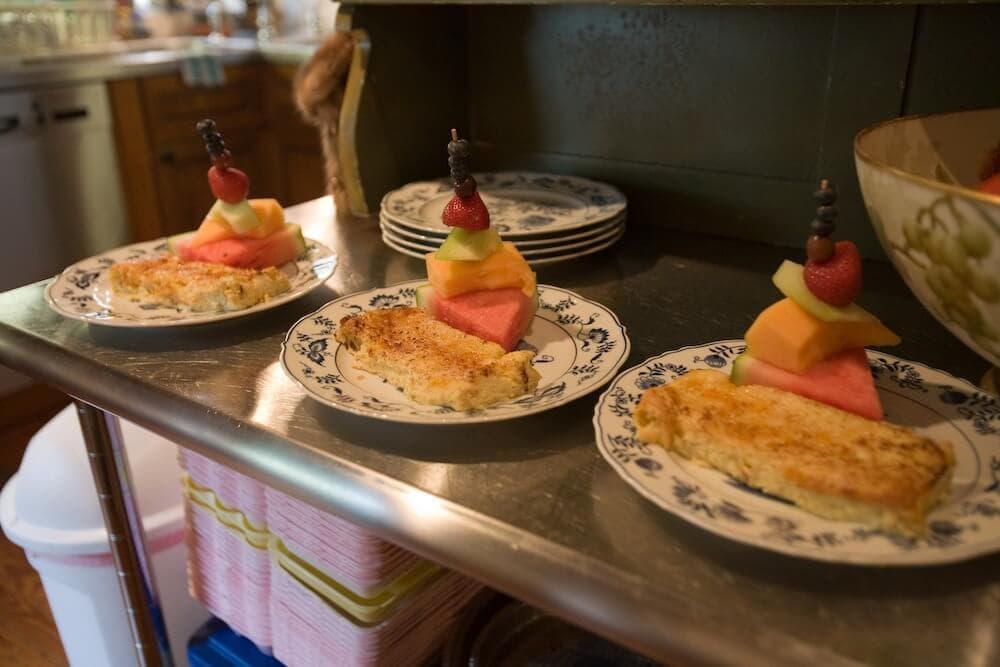 After dinner, we settled on the front porch with a hot cup of tea, swaying in the rocking chairs, looking up at the stars and listening to the frogs cackle and the crickets hum. I imagined for a moment what it would be like growing up in this home as a child of the Watts. The pioneering days of this little town. All sorts of interesting places to hide and play in the citrus groves. Swimming in the lake and climbing an old oak tree then cooling off on this very front porch and drinking a glass of cold sweet tea. At that moment, I fell in love with Mount Dora all over again.