Going for tea in London is a must-do for first time visitors to the city, but it doesn't all have to be prim and proper with pinkies up. You can have tea in a trippy Alice-In-Wonderland style complete with magic marshmallow mushrooms and small glass bottles of a sweet elixir labeled, "drink me." Or you could go for a modern super-hero style, sipping tea with a great view of the Thames in a restaurant featured in the movie, Thor. From a fun twist on traditional English tea, to places you didn't think you could go, and two teas with a creative twist, here are a few unusual places you can have tea in London.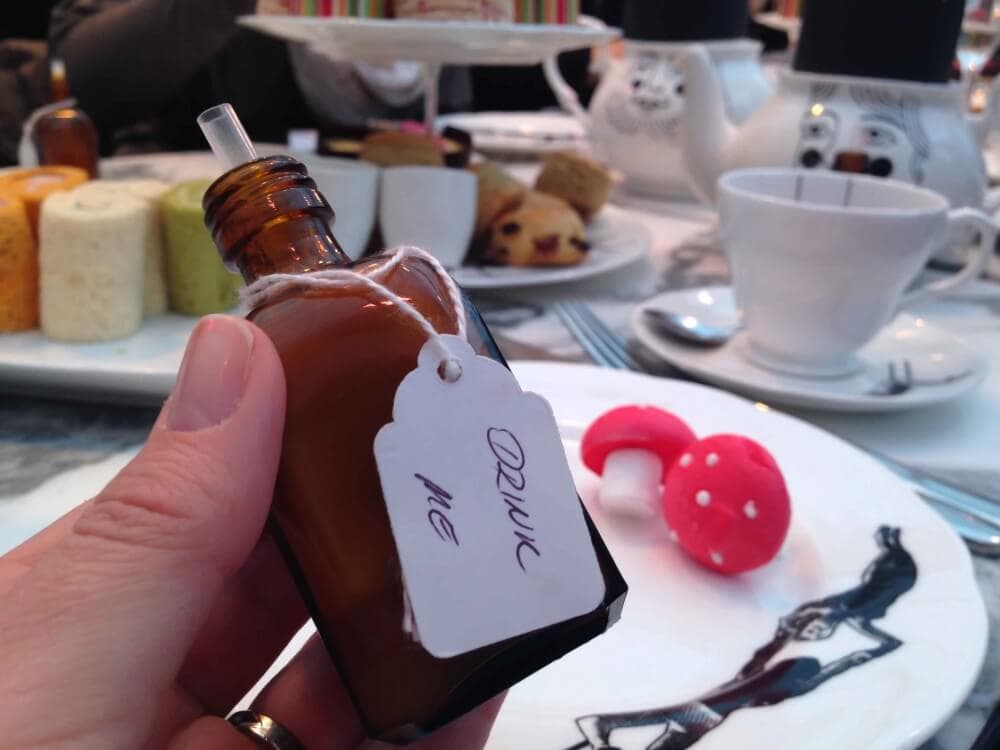 Mad Hatter's Afternoon Tea at Sanderson London
Spend an afternoon falling down a rabit hole of fun, reading menus tucked inside vintage books and eating delectable deserts designed to look like edibles from Alice In Wonderland. The tailor-made tea selection is presented in beautiful perfume bottles and perfectly square sugar cubes are hidden in music boxes. This afternoon tea is pretty popular, so make your reservations well in advance.
WHERE: 50 Berners St, London W1T 3NG, United Kingdom
WEB: Morganshotelgroup.com/SandersonLondon
COST: £48 to £65, £35 for children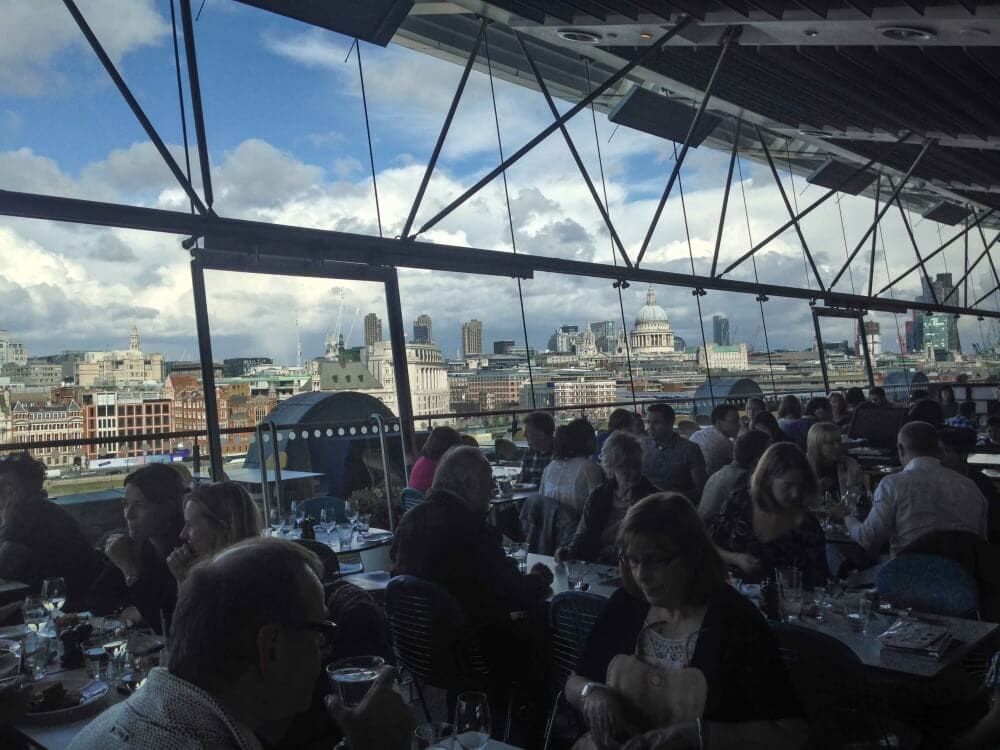 OXO Tower Restaurant & Brasserie
OXO Tower's rooftop brasserie has one of the best views of London. Their lunch and dinner both offer artfully designed dishes, but a modern-style afternoon tea here is even more of a treat. They also offer a great selection of teas from Tregonthan, the only plantation to grow tea on English soil.
WHERE: Oxo Tower Wharf, Barge House St, London SE1 9PH, United Kingdom
WEB: Harveynichols.com/the-oxo-tower
COST: £35 to £45, £16 for children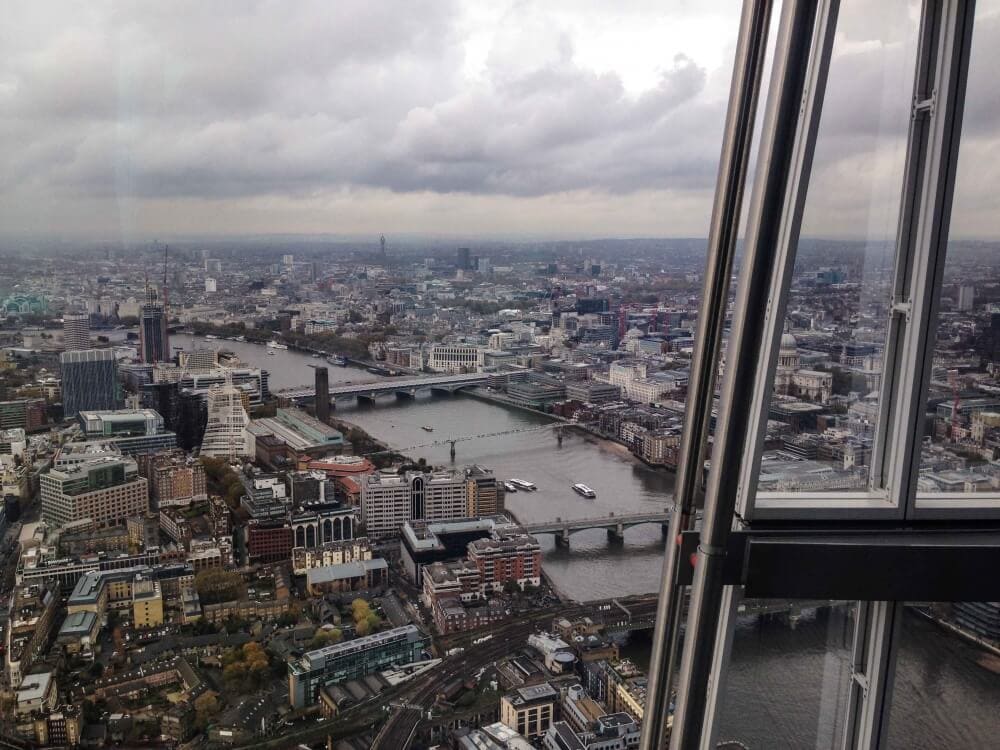 Borough Market & Champagne At The Shard
For a more unique tea-at-your-own-pace experience, I highly recommend browsing through Borough Market to taste all the confections and cakes from their many traders. From macarons, to handmade chocolates, to pork pies, and fresh baked cakes, there's everything you need to have a delicious afternoon tea walkabout including a few tea purveyors too. Bonus — since you're actively walking around, you can feel guilt-free over the indulgences. Grab a tea to-go and sample whatever treats catch your eye, then finish the afternoon by walking to The Shard and splurging on their champagne experience while watching the sunset.
WHERE: 8 Southwark St, London SE1 1TL, United Kingdom
WEB: Boroughmarket.org.uk and TheViewFromTheShard.com
COST: Bring cash for Borough Market. Around £33.95+ for The Shard.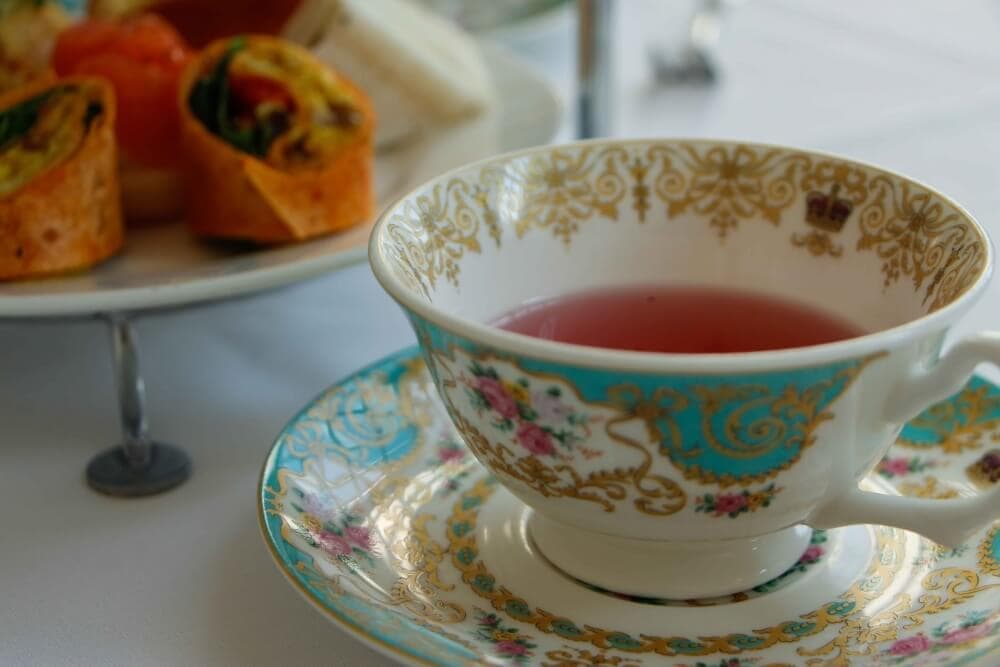 Kensington Palace
If you want to experience a traditional English afternoon tea, then you might as well do it in a palace! Yes, there is a little secret at Kensington Palace. Just outside is a place is an elaborate greenhouse-turned-restaurant called The Orangery where you can go for afternoon tea. It was built in 1704 by Queen Ann in order to protect her citrus trees in winter, thus the name. The high ceilings and pristine white walls reflect the afternoon light coming through the soaring windows just perfectly, creating an atmosphere fit for royalty.
WHERE: Kensington Palace, Kensington Gardens, London W8 4PX, United Kingdom
WEB: OrangeryKensingtonPalace.co.uk
COST: £26 to £36
Photo Gallery Of Unusual Places For Tea In London
Want to save these ideas for your travel planning? Pin it! 🙂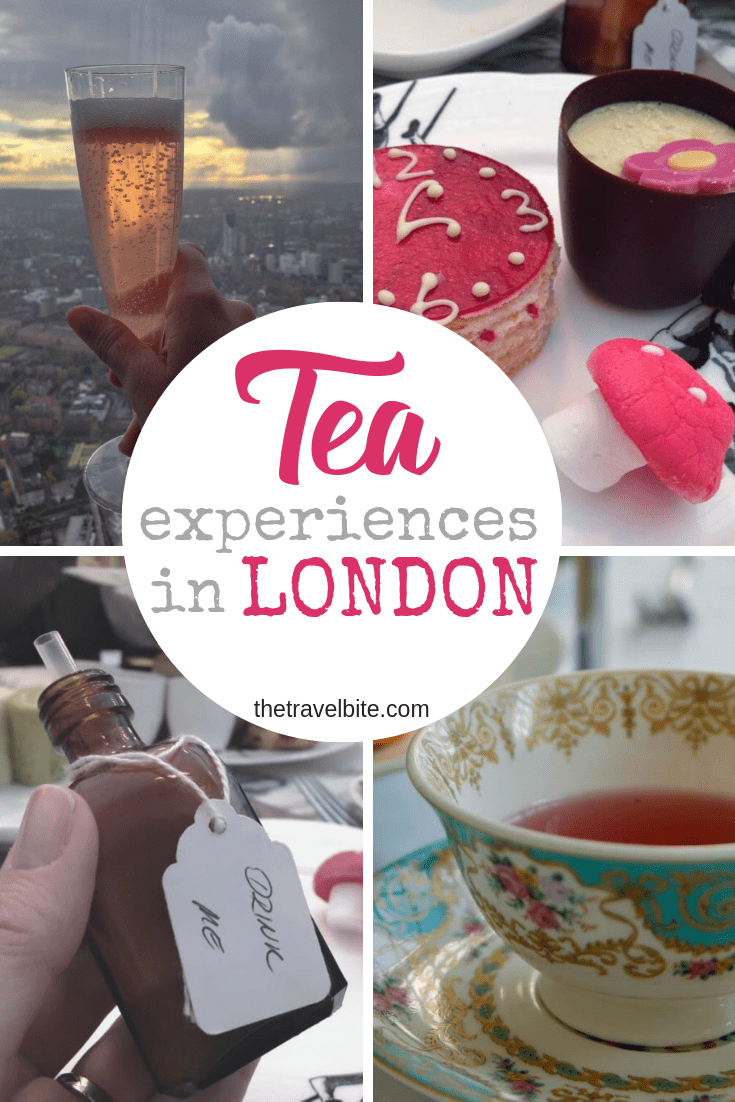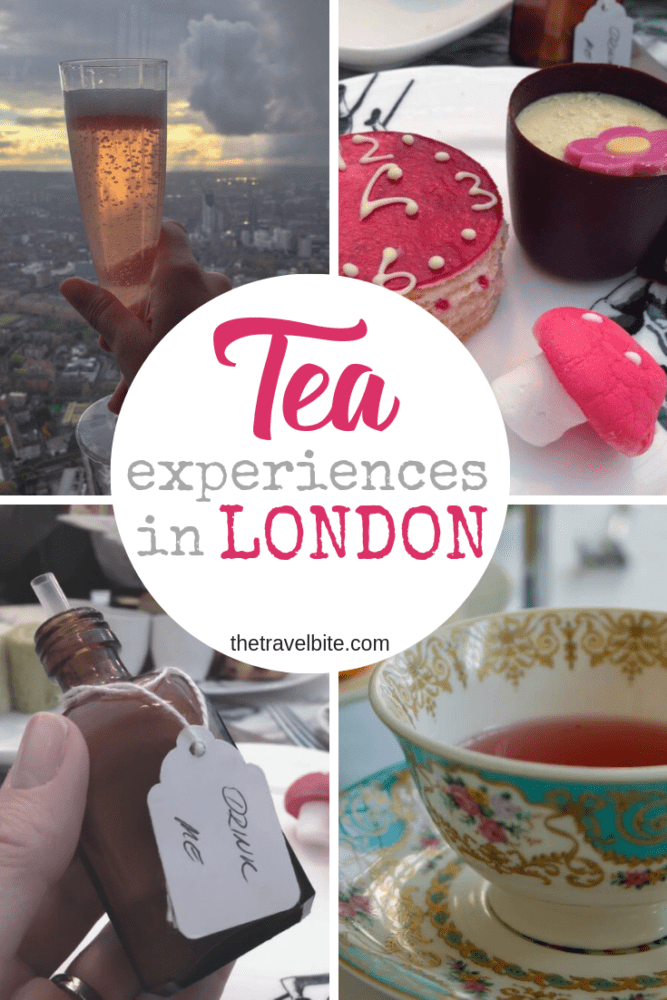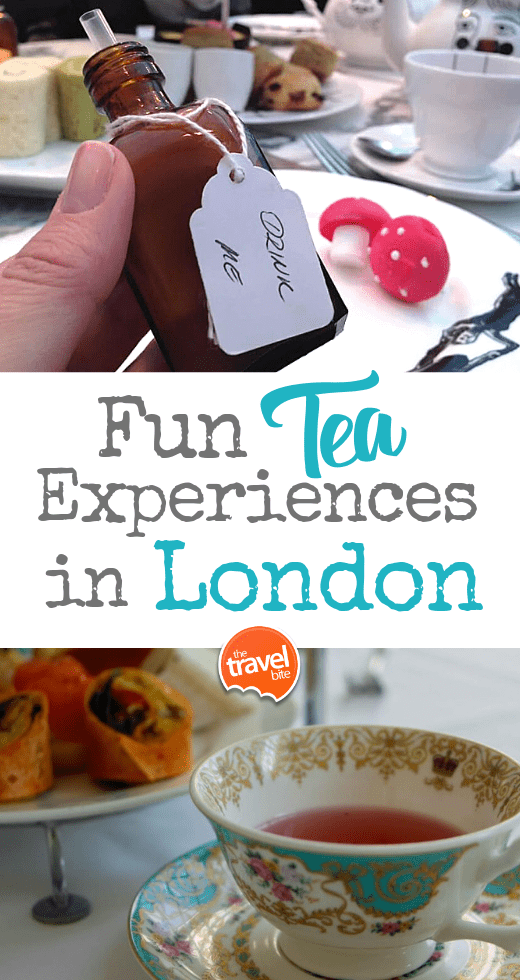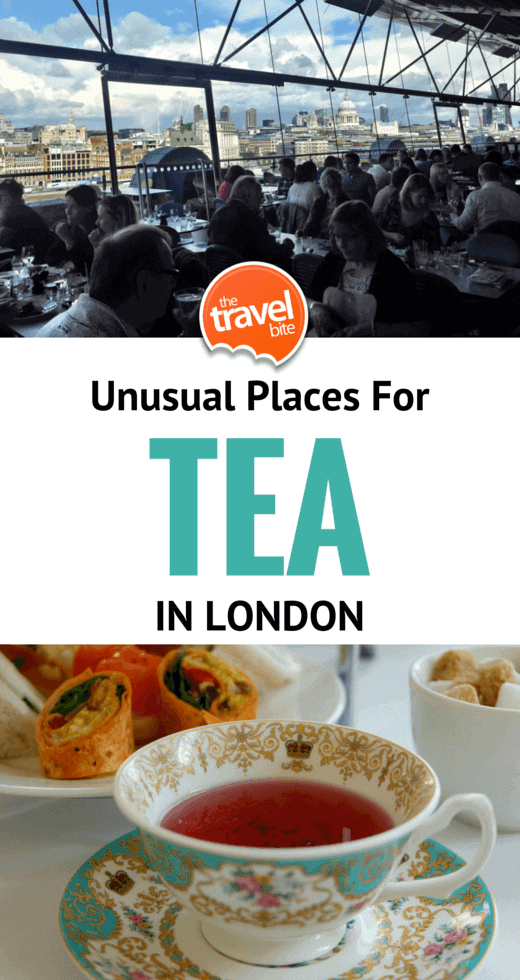 Originally published in 2016. Updated 2019.