Having a pint at a pub in London is a must-do with any trip to this historic city. While there's plenty of pubs choose from, I highly recommend visiting one of the London's oldest pubs, Ye Olde Cheshire Cheese.
It was rebuilt in 1667 after the great fire and has had some pretty famous "regulars" including Charles Dickens and Dr. Samuel Johnson. Frequented by a famous author as well as the creator of the first English Dictionary, it's definitely a beacon for creative types.
Located in a narrow alley off of Fleet Street, three centuries of footsteps have worn a crescent shape into the threshold which is now safely covered by a metal grate.
It's full of old world charm and even has Sam Smith beer on tap from Yorkshire's oldest brewery, founded in 1758. Once inside, the dark cavernous pub is warmed by a fireplace and the hearty smiles of locals ready to share a pint and a story. You can't help but sit in wonder at all the stories and legends to be told if these walls could talk.
Last time I visited Ye Old Cheshire Cheese was at the end of an around-the-world writing assignment, so it was the perfect spot for celebrating! Here's their address so you can add it to your London travel itinerary: Ye Old Cheshire Cheese, 145 Fleet Street, on Wine Office Court.
While visiting London, also be sure to stop by Berry Bros & Rudd, one of the oldest wine shops in the world!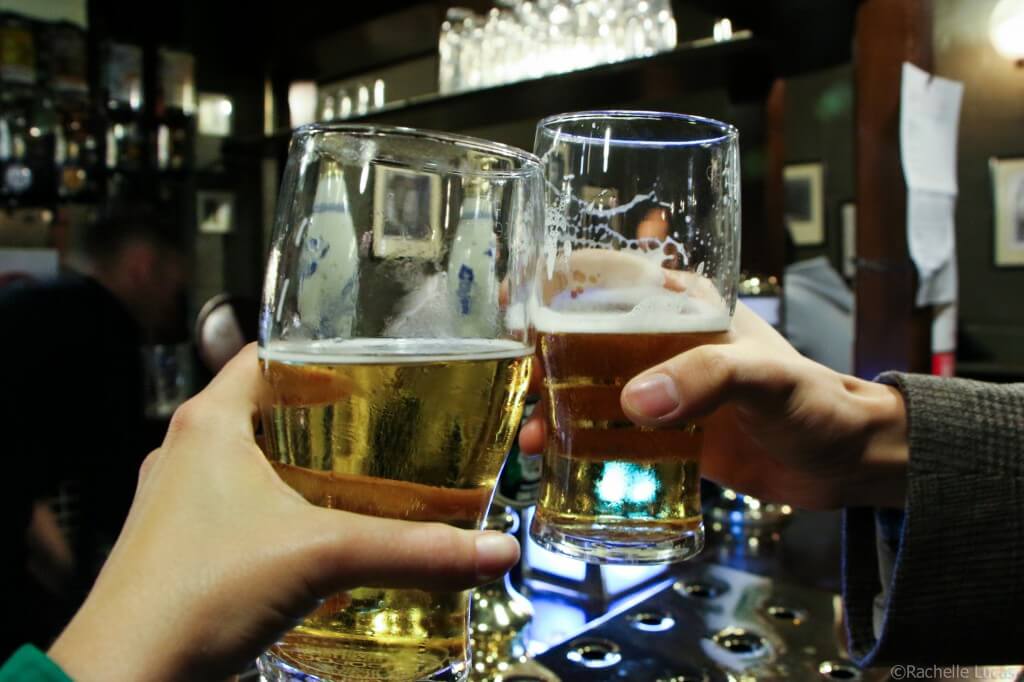 Want to save this London tip for travel planning? Pin it!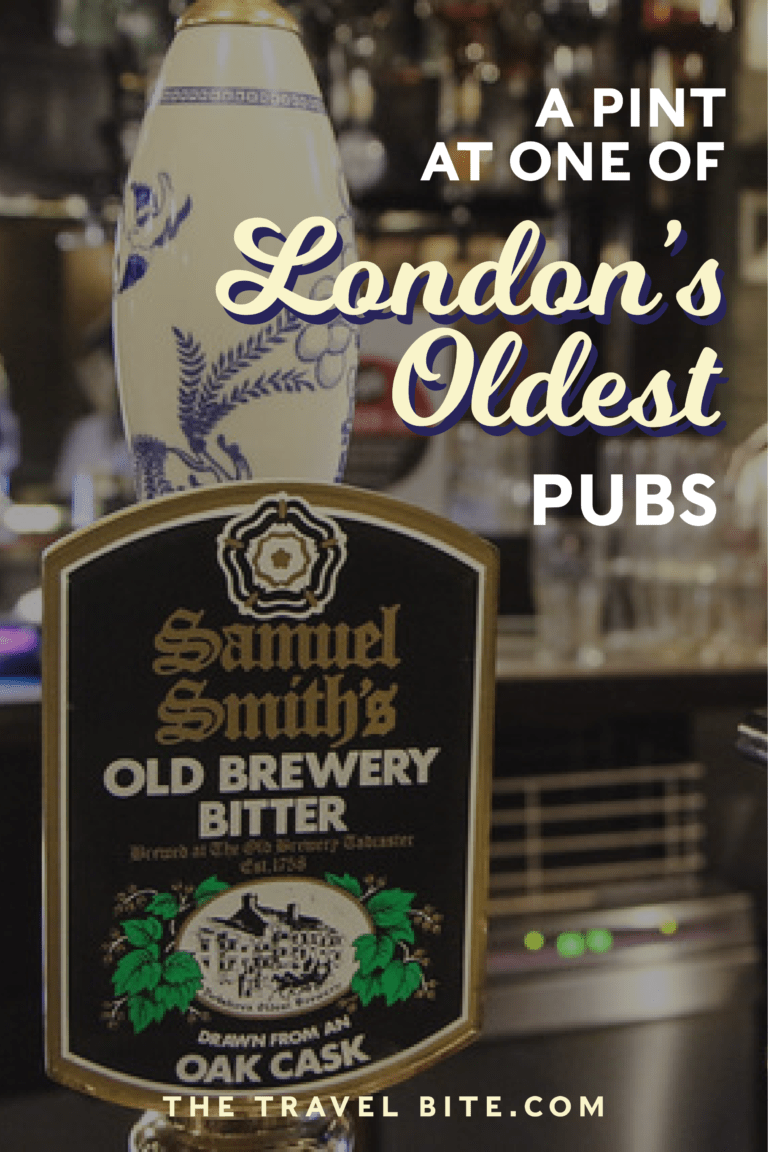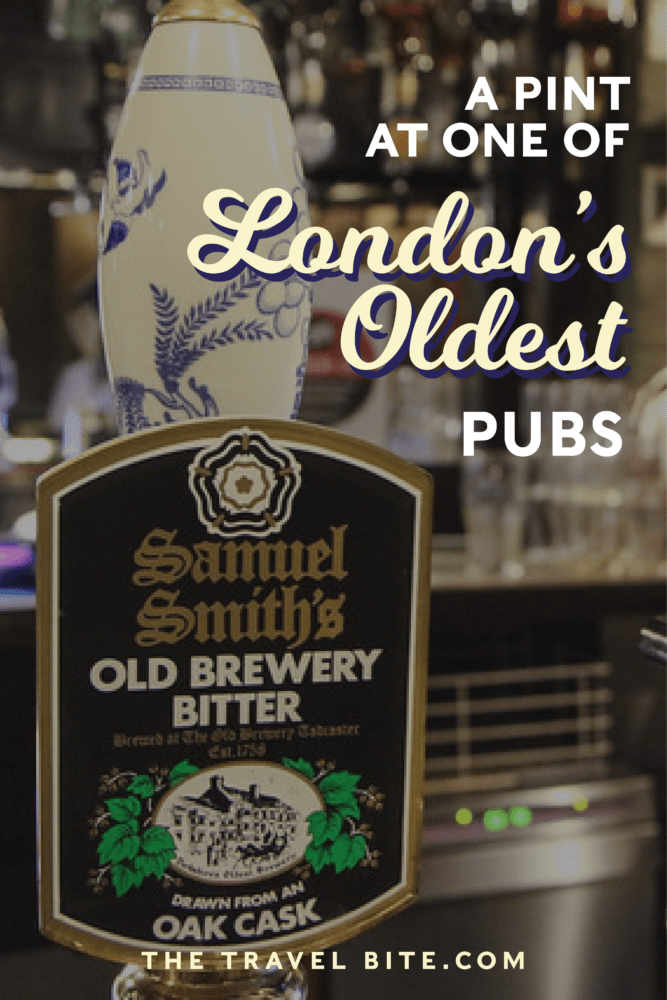 You Might Also Be Interested In …
I started flipping through an old photo album to find my first international trip. It was pre-digital anything. There was no Facebook, Twitter, Instagram or blog to share experiences with family, friends, and the world. Just a teenager with an extra large suitcase and a couple of roles of film.
(Read More …)
Last updated 2019.