Have you ever heard of the Nordic Way of eating? I'm currently reviewing a cookbook about it and was inspired to try making homemade granola for the first time this past weekend. I can't believe it has taken me this long to give something so simple a try!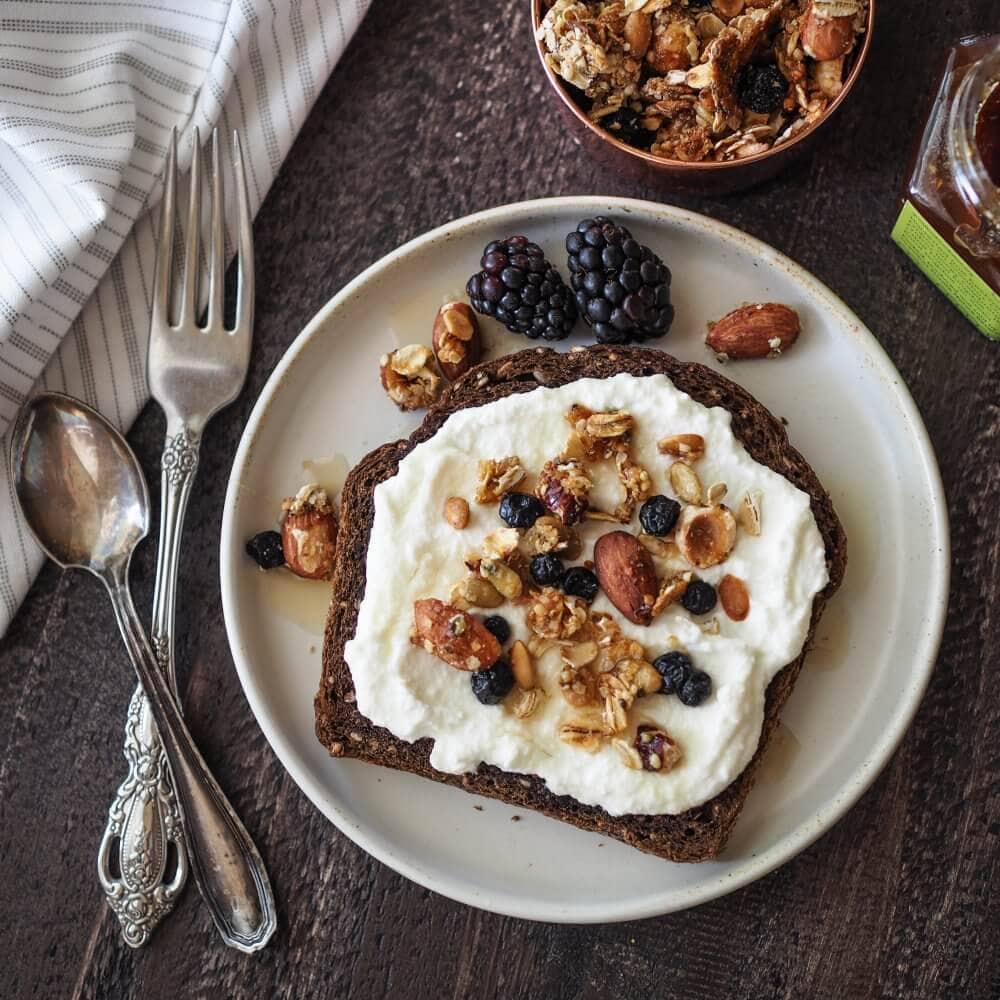 I've been on a "low carb/low sugar" kick for awhile, especially in-between indulgent food trips, but this recipe is low in sugar and has lots of protein to boot. I'll have more about the cookbook posted next week (along with a GIVEAWAY!), but in the meantime I thought I'd share one of the recipes inspired by it to give you a little taste.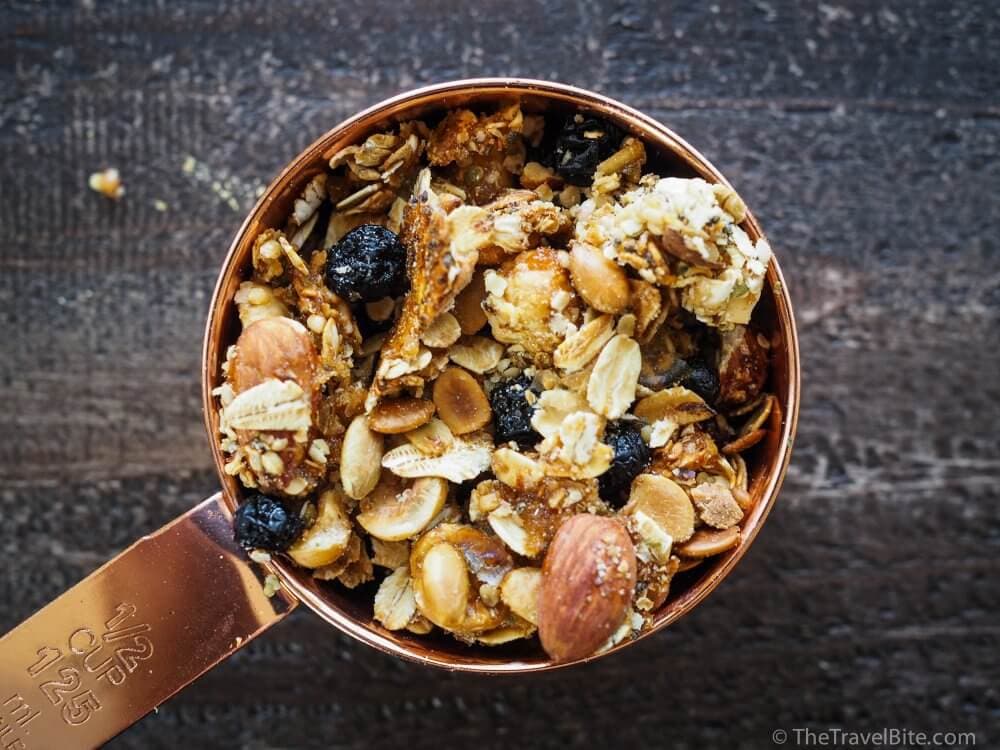 Their homemade granola recipe originally called for rye flakes, which I had a hard time finding at our local grocer, even the health foods store. So, I experimented a bit and added quinoa flakes (did you know that was a thing?) and hemp seeds I found in the cereal section of my local grocery store.
Homemade Granola With Blueberry & Hazelnuts
Homemade granola sprinkled on plain Green yogurt or Skyr is my new favorite breakfast. Give it a try this week! This recipe makes a big batch, so I have it stored in a large mason jar. And if you want to test out another recipe from the Nordic Way, I recommend this Farro Salad.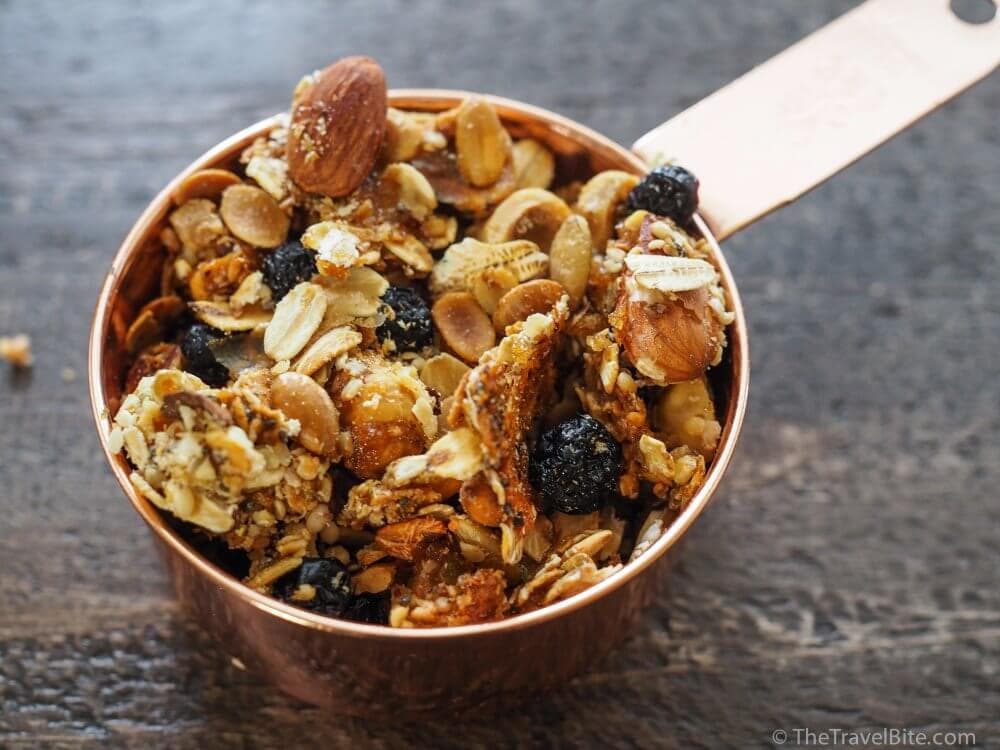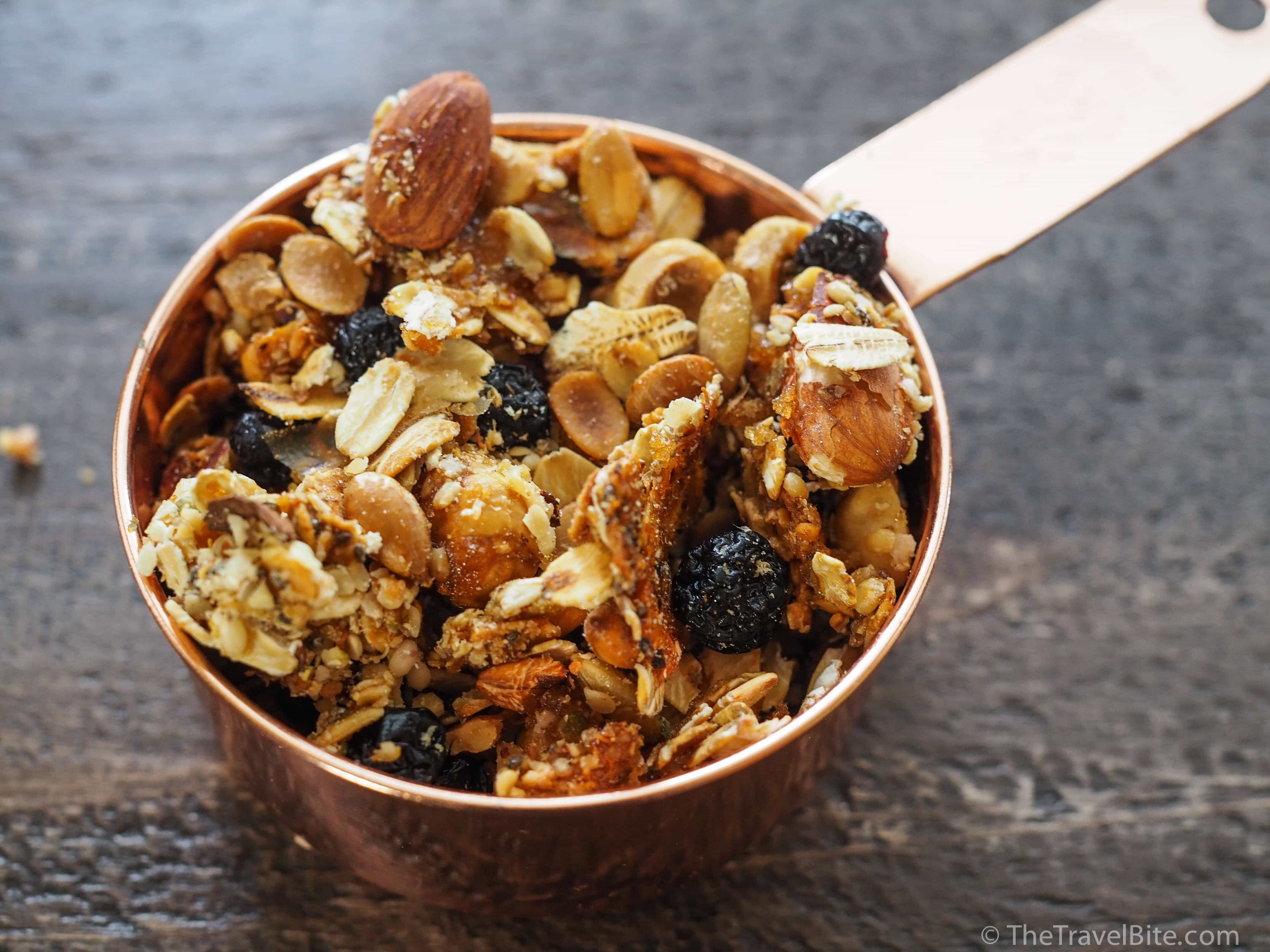 Homemade Granola With Blueberry & Hazelnuts
Ingredients
1 cup whole raw almonds
1 cup hazelnuts
1/2 cup raw pumpkin seeds (pepitas)
2/3 cup old-fashioned rolled oats
1/3 cup quinoa flakes
1/3 cup hemp seeds
1/3 wildflower honey
2 tablespoons light brown sugar
3/4 cup dried blueberries
1 tablespoon chia seeds
Instructions
Preheat oven to 350.
Spread hazelnuts on a baking sheet lined with parchment paper and bake for 10 minutes.
Transfer the hazelnuts to a kitchen towel and let cool for 10 minutes. Increase oven heat to 425.
While the oven is re-heating, use the kitchen towel to rub off the skins (it's okay if some skin remains), then pour the hazelnuts into a quart sized sandwich bag, and using a wooden spoon, break them up into halves and quarters.
Spread the hazelnuts, almonds, pumpkin seeds, oats, quinoa flakes, and hemp seeds over the same prepared baking sheet and bake for 10 minutes.
Remove from oven and drizzle with honey, brown sugar, dried blueberries, and chia seeds. Cook for an additional 5 minutes or until granola is slightly browned.
Let cool completely. Store in an airtight container. A 1/4 cup is a serving.
Want to save this homemade granola recipe? Pin it!