Ever wonder how Ruth's Chris got it's name? It's a bit of a tongue twister with quite a few theories floating around about it's origins. I used to believe it was named after the founder's son, but I was wrong. It all began in New Orleans during the 1960s with a tenacious woman named Ruth Fertel. Researching her life has been like diving into a fascinating book where every chapter makes me admire this woman more and more. I was invited by Ruth's Chris Steak House to learn about the woman behind their name in celebration of their 50th anniversary. And as an avid foodie who travels the world reporting on restaurants, I'm honored to share her story.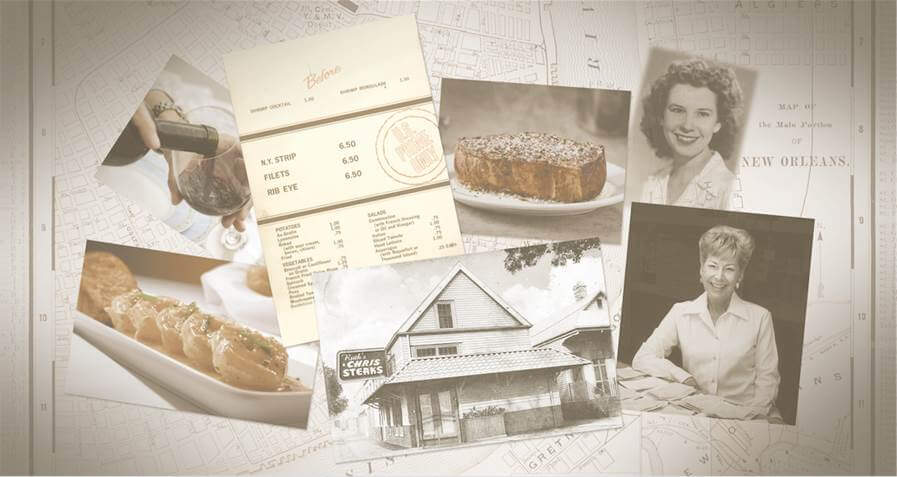 Considered the First Lady of American Restaurants, Ruth is the epitome of the American dream and a role model for aspiring entrepreneurs. She was a warrior of a woman who boldly purchased a restaurant named Chris Steak House, despite having absolutely no experience in the food industry. And since you're likely familiar with Ruth's Chris Steak House, you inevitably know she was a success. But how she got there is nothing short of fascinating.
Our story picks up with Ruth as divorced single mom in the 1960s, with two teen boys to raise and one that was college bound, so she needed to find a way to afford to send her sons to school. She was a smart woman, earning a college degree in chemistry when she was only 19. But her salary as a lab tech wasn't enough to cover the bills plus her son's college tuition. So Ruth followed a hunch after seeing an ad in the local paper for a restaurant for sale, Chris Steak House. The restaurant had originally opened on her birthday, and Ruth took that as a good sign that it was meant to be. She trusted her gut against the advice of family and advisors and mortgaged her house for $22,000, five times her annual salary, to purchase the steak house.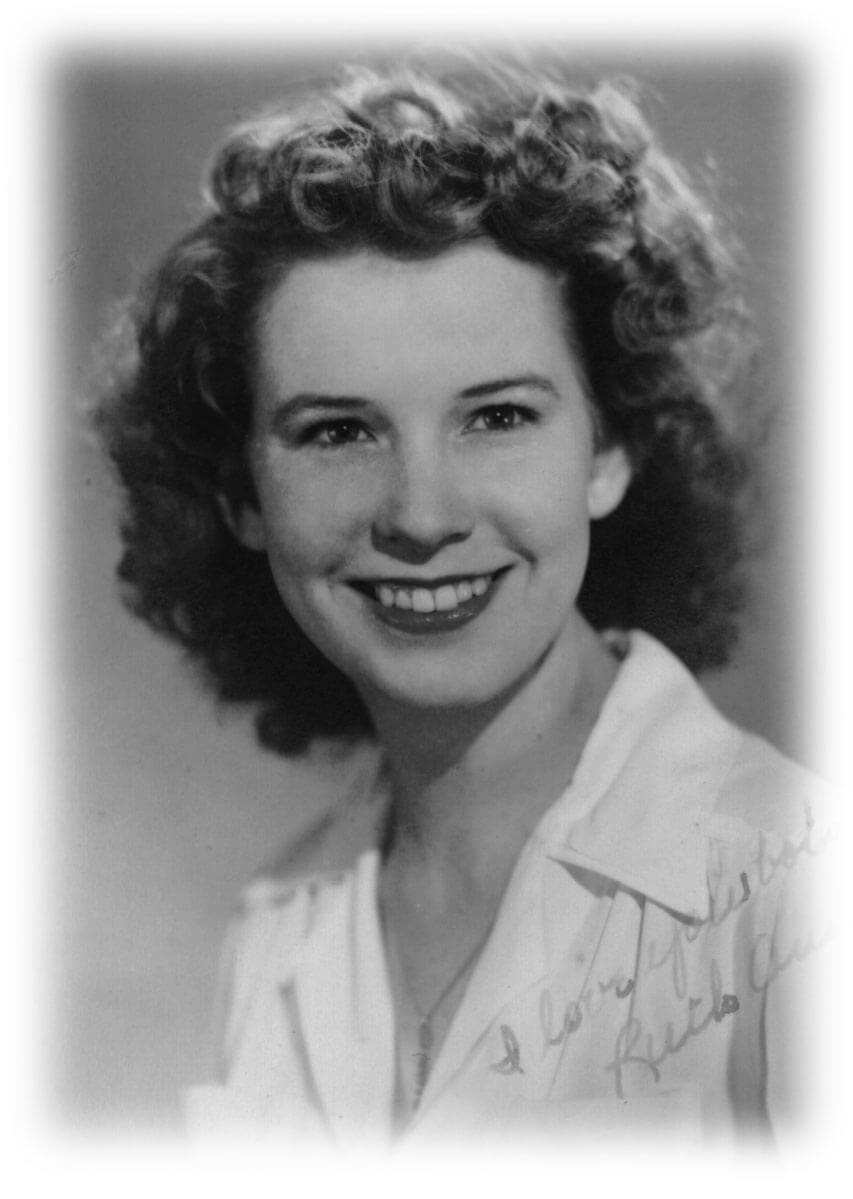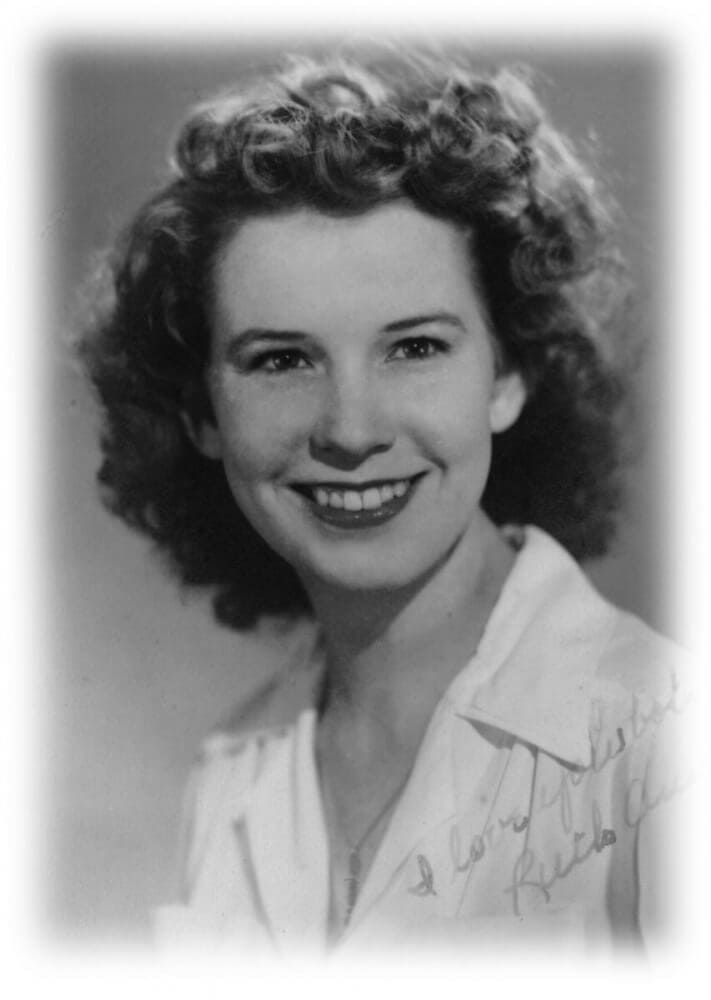 Now, about that tongue-twister name. Ruth admitted in an interview to hating it, but in hindsight it's a pretty good story. The name of the restaurant, Chris Steak House, was legally tied to the property as the previous owner had a habit of waiting for the new owner to fail, and then buying it back. But Ruth didn't fail. She did whatever job needed to be done, including rolling up her sleeves and teaching herself how to butcher meat and using her chemistry background to perfect the broiler for searing the steaks. She never had a doubt she would make it, and that's exactly the kind of resolve needed to be a successful entrepreneur. So when a fire engulfed the restaurant one fateful day, she quickly made plans to begin service again at a nearby location she had recently purchased to expand the business. Only, she couldn't legally use the name Chris Steak House at the new address. So she added her name to the beginning of it, calling it Ruth's Chris Steak House. And that was the beginning of the legendary steak house we know today.
"The restaurant staff was expecting me to fail, just like the others who had bought the restaurant before me, especially since I was a woman. Actually I never had a doubt that I would make it." – Ruth Fertel
Ruth had guts and gumption, with heart and humor to spare. When Hurricane Betsy hit New Orleans and knocked out the power to the refrigerators, she served steaks to volunteers. When she was shot during an attempted robbery one night while leaving the restaurant, she fought back and won. But as tough as she was, Ruth was also kind, building her success around a culture of community among her employees and neighbors. She often hired single moms because she empathized with them and knew they'd work hard to support their family. One of her loyal customers used to drive all the way to New Orleans from Baton Rouge for one of her steaks and eventually convinced her to let him open the first franchise in his own home town, making Ruth the first person to franchise upscale restaurants in the history of the industry.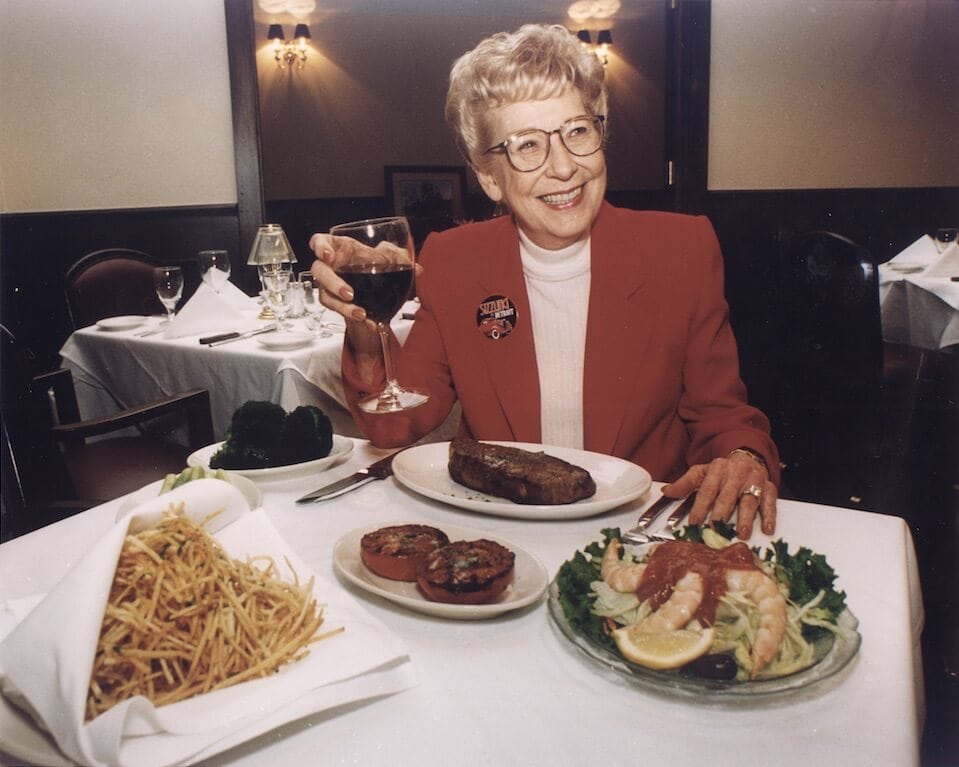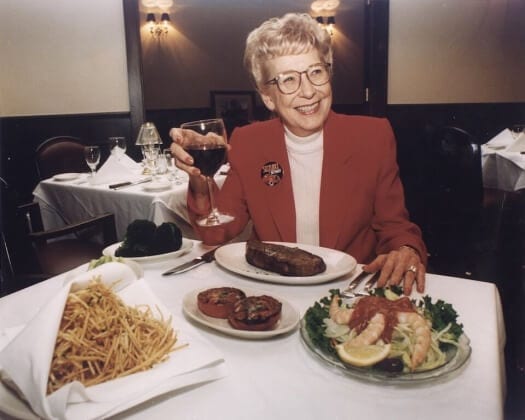 Leveraging her family's recipes and an unrelenting can-do attitude, Ruth carved her way into a man's world and became known as the Empress of Steaks. Whenever someone would ask her how the food tasted so good, she'd reply, "just follow the recipe."
I think her true recipe was tenacity, working smart, and trusting her intuition. Here is a woman who is self taught in the world of business, learned to butcher steaks, was shot, survived a hurricane, and still became wildly successful. I wish I could share a bottle of wine with Ruth and hear her tell these tales in person. I know from owning my own business that it's hard, you sometimes feel like you don't know what to do, and progress can seem slow moving. But if I've learned anything from Ruth, it's trust your intuition, believe in yourself without a shadow of a doubt, and just follow the recipe.
Want to read more about Ruth's history?  Take a look at the 50th Anniversary Tribute on RuthsChris.com.  Did you enjoy this story?  Save it by Pinning the photo below.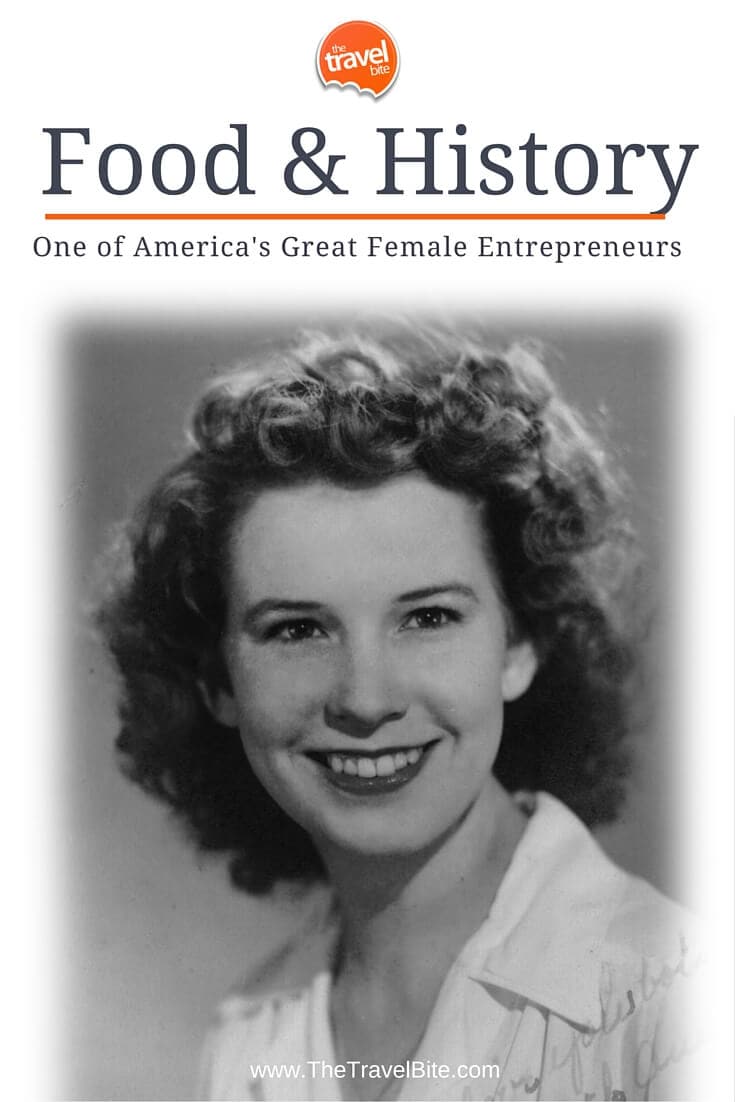 This post was sponsored by Ruth's Chris to share their history in celebration of the restaurant's 50th Anniversary. Since food and history are two of my favorite subjects, it's a story I enjoyed researching and sharing.