This shop has been compensated by Collective Bias, Inc. and its advertiser. All opinions are mine alone.
Traveling to explore new foods and flavors is my passion, which is why I'm so excited to share the Liberté Taste of Italy Sweepstakes! If flying to Rome and eating your way through Italy has been on your bucket list, this is for you. In celebration of their new limited batch Italian Blood Orange Ginger Yogurt, Liberté is offering a trip of a lifetime through this sweeps.
One lucky winner (plus their companion!) will be flown to Italy for a five night eating extravaganza and wine tastings that will include Private Frascati Wine Tour and $1000 spending money. Sweet, right?!
It's absolutely FREE TO ENTER, just check out this link: Liberté Taste of Italy Sweepstakes. PLUS you'll be sent a $1 off coupon to try their new travel-inspired flavors that are exclusive to Publix grocery stores. Make sure your friends and significant others enter to increase your chances of winning! More details about the sweeps below …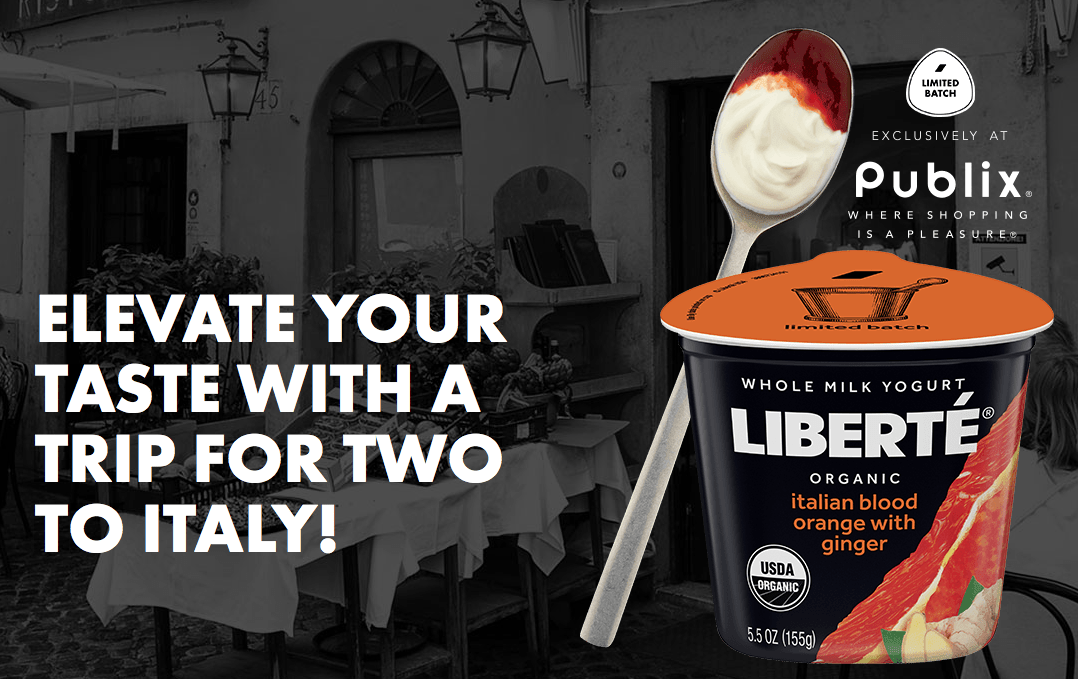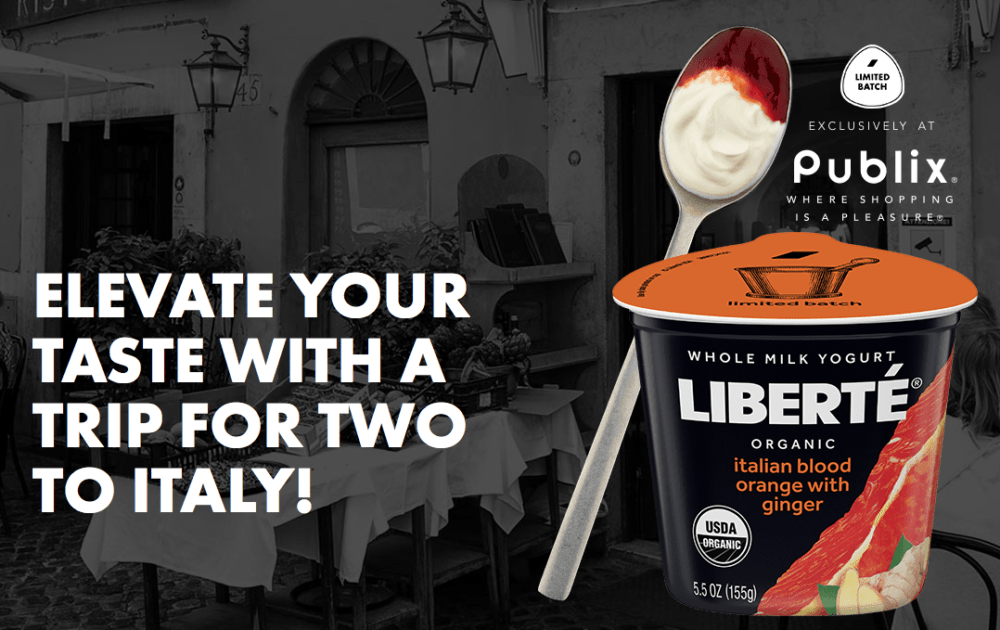 Italian Inspired Breakfast
I just returned from a trip to Italy this summer, and in order to ease back into life at home, I made a gorgeous breakfast spread with Liberté Orange Ginger Yogurt. It's a bold flavor and the combination of citrus blended with ginger is delicious and refreshing.
While having breakfast, I looked up Liberté on my phone to learn more about them (do you do that too, or is it just me?) Anyway, I discovered that they were founded in Montreal in 1936 as a small kosher dairy with the goal of crafting products from simple, fresh ingredients. No wonder Liberté reminds me of the yogurt I taste in Europe — they make an exceptional, creamy, whole-milk yogurt with organic ingredients from around the world.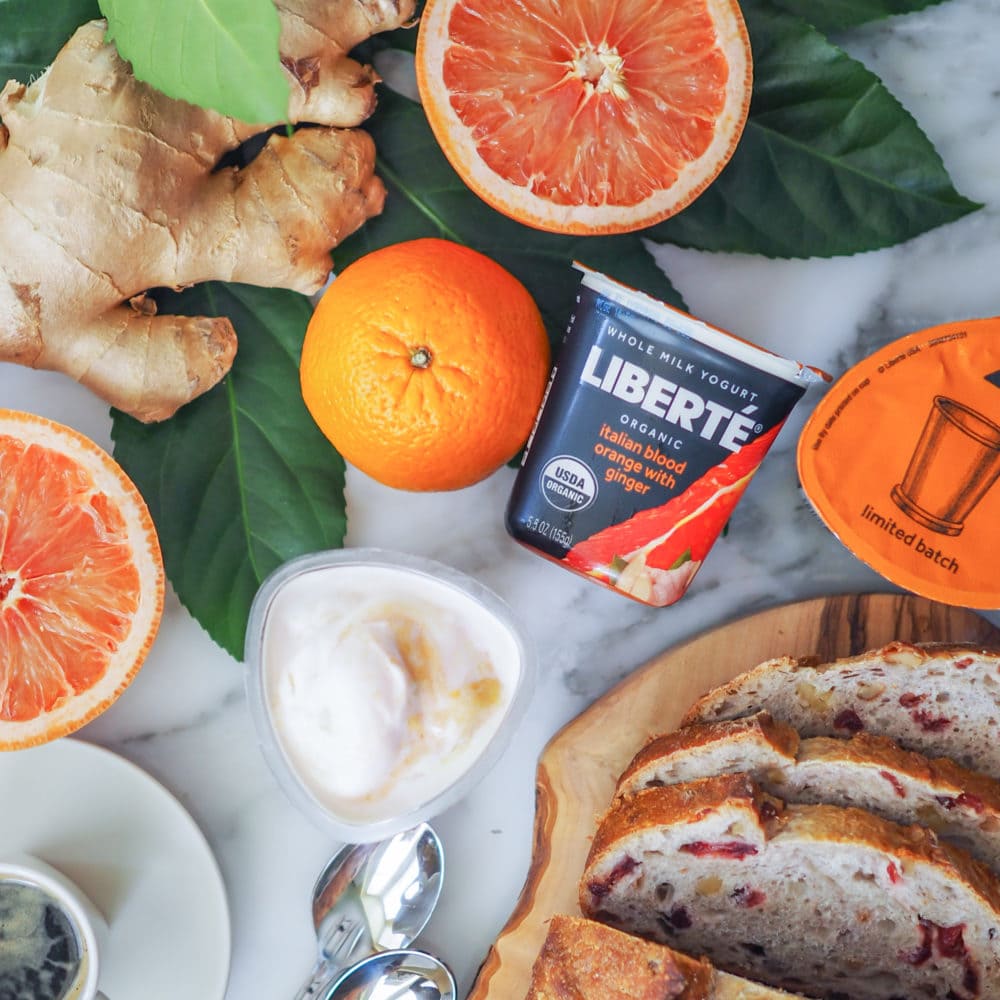 Liberté Taste of Italy Sweepstakes Details
Are food & drink your oxygen? Well, taste explorer, this trip is for you. You and a fellow epicure will not only get the chance to travel to Italy, but also experience a whole new world of flavors, with accommodations that are nothing less than stellar, all courtesy of Liberté.

Coach airfare for two to Rome, Italy.
Ground transportation between the destination airport and hotel.
Five nights' hotel accommodations – including breakfast.
A Private Frascati Wine Tour in the region of Lazio with multiple tastings of premium wines.
Lunch at a famous WWII vineyard.
$1,000 spending money
Must be 21+ to enter

After entering the sweepstakes, you will be emailed a coupon for $1 off 3 yogurts. You'll also get the chance to win one of our ten secondary prizes, a $50 Publix Gift Card, so you can elevate your taste and explore new flavors locally.
The winner and their travel companion will be responsible for obtaining valid passports and any other documents necessary for international travel.
Link to enter sweepstakes: http://cbi.as/a27tr
Also, be sure to follow Liberté on Instagram as well as the hashtag #LiberteTasteOfItaly for more updates about their travel-inspired flavors and sweeps!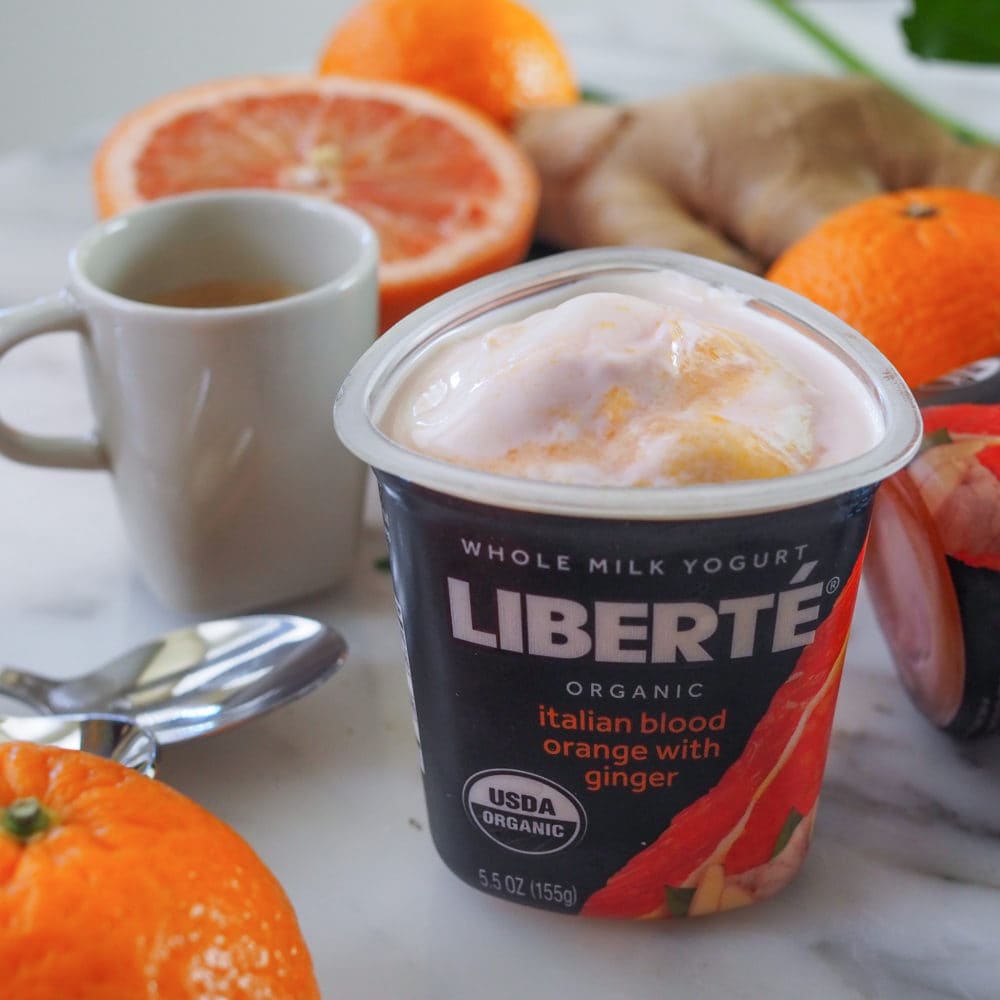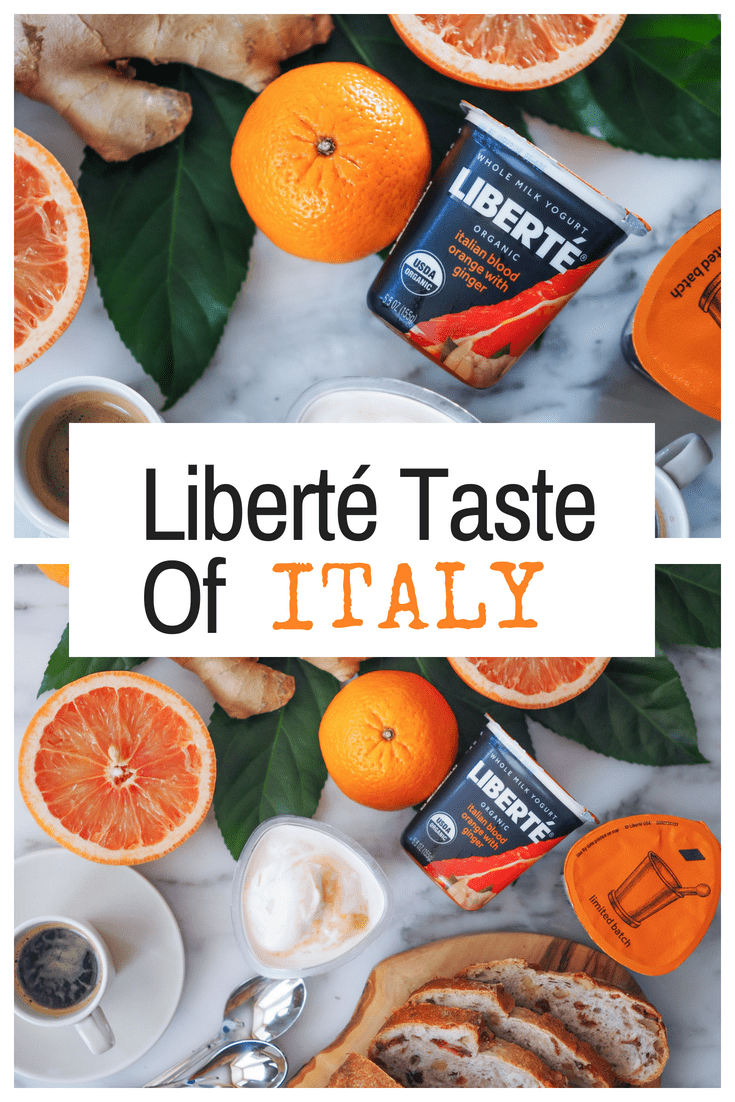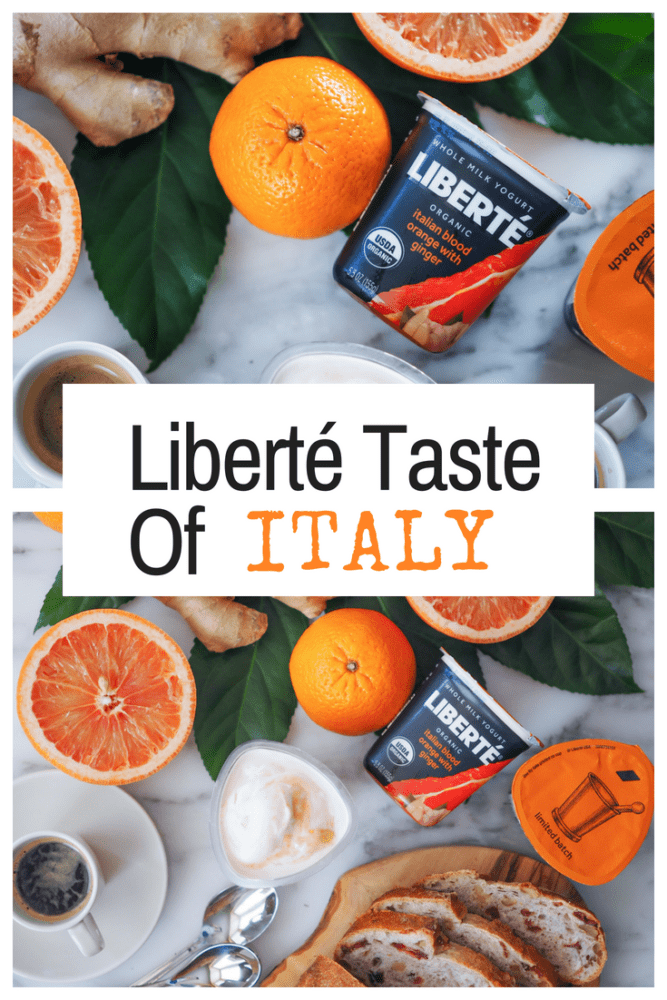 Disclosure: This shop has been compensated by Collective Bias, Inc. #CollectiveBias and its advertiser. All opinions are mine alone.