When I was looking for a short term apartment rental in Miami, I had no idea I'd find something so close to Lincoln Road and South Beach! I was there for a week taking a sommelier class and this place was just one block away from the school on Lincoln Road, plus close to all kinds of fun shopping places and great restaurants, like Yardbird. Staying here was like being a local. I stock up the fridge with groceries and would go for a run in the morning down to South Beach and up the boardwalk. It was a perfect place for a long-term stay.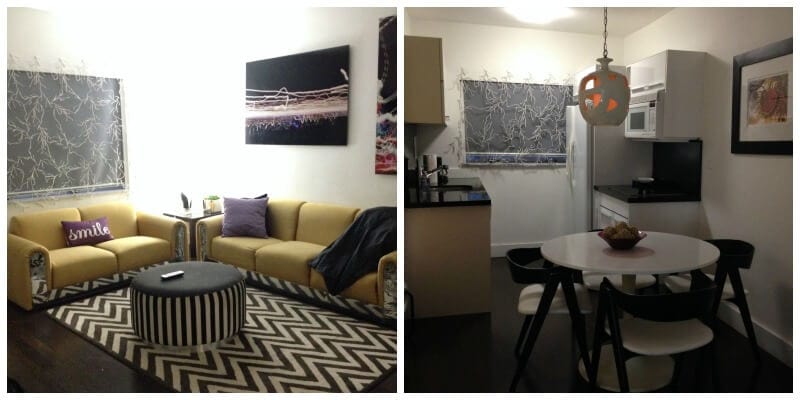 Take a peek inside by watching the video below and check out their website at Chicplaceatlincoln.com for more information. Also, you might be interested in my round up of great Miami boutique hotel stays for less than $200 a night.
Chic Place At Lincoln – Short Term Apartment Rental Miami
The latest video in our Hotels Unstaged series! These are just quick videos done in one take when we check in to a hotel in order to give you a feel of the room, what amenities are included, and an unfiltered look at what the hotel is like. We'll have a new release each Wednesday.