Spanish wines. Tapas. I've died and gone to heaven. Or maybe it's dined and gone to heaven? The best thing about a dinner soiree at the Adora Inn is that you can drink all the wine you want … and then walk to bed. Or crawl. Maybe shuffle and sway? In any case, our tummies were so full of food by the end of the night that it absorbed the buzz. Sinful, I know.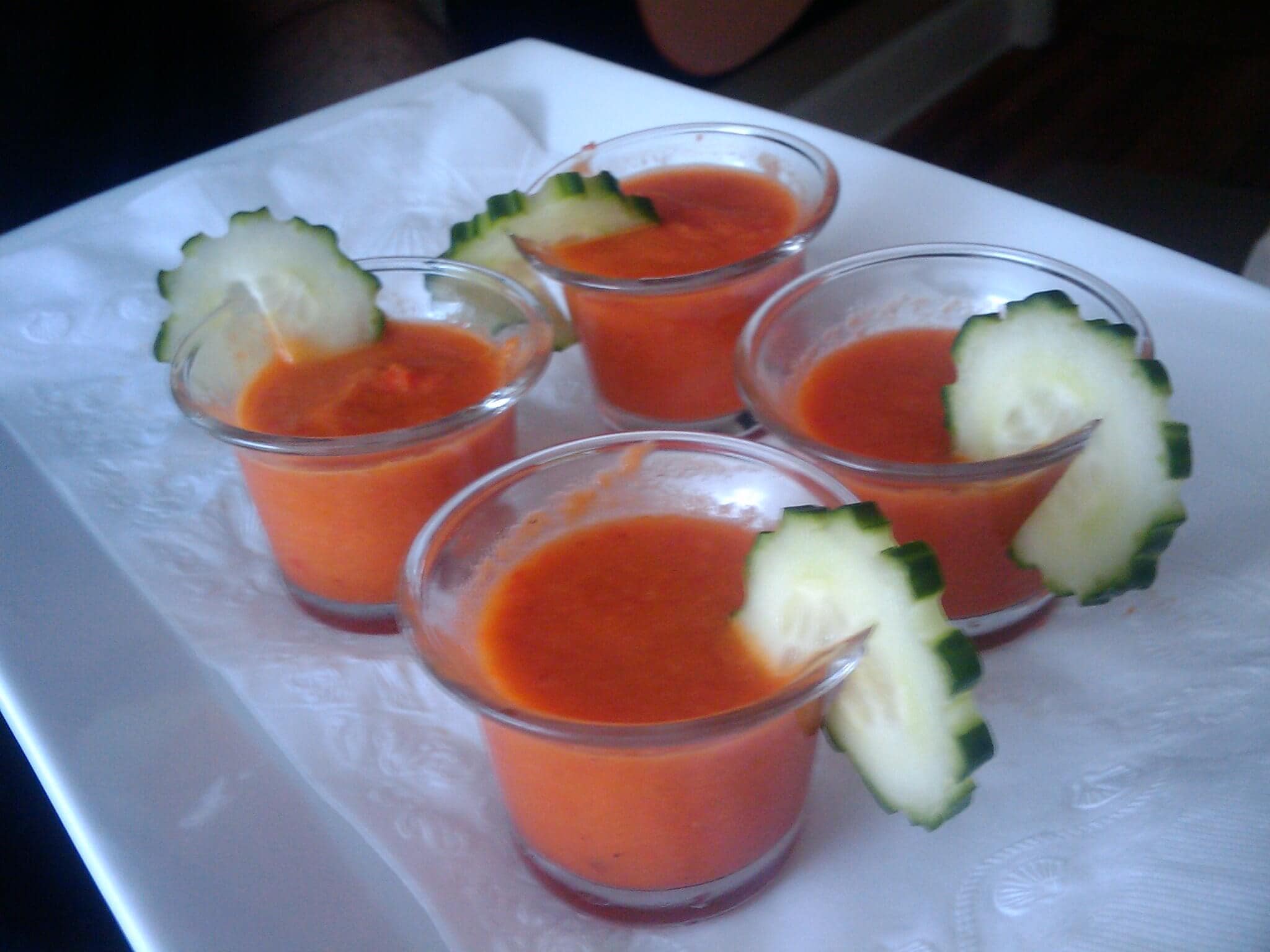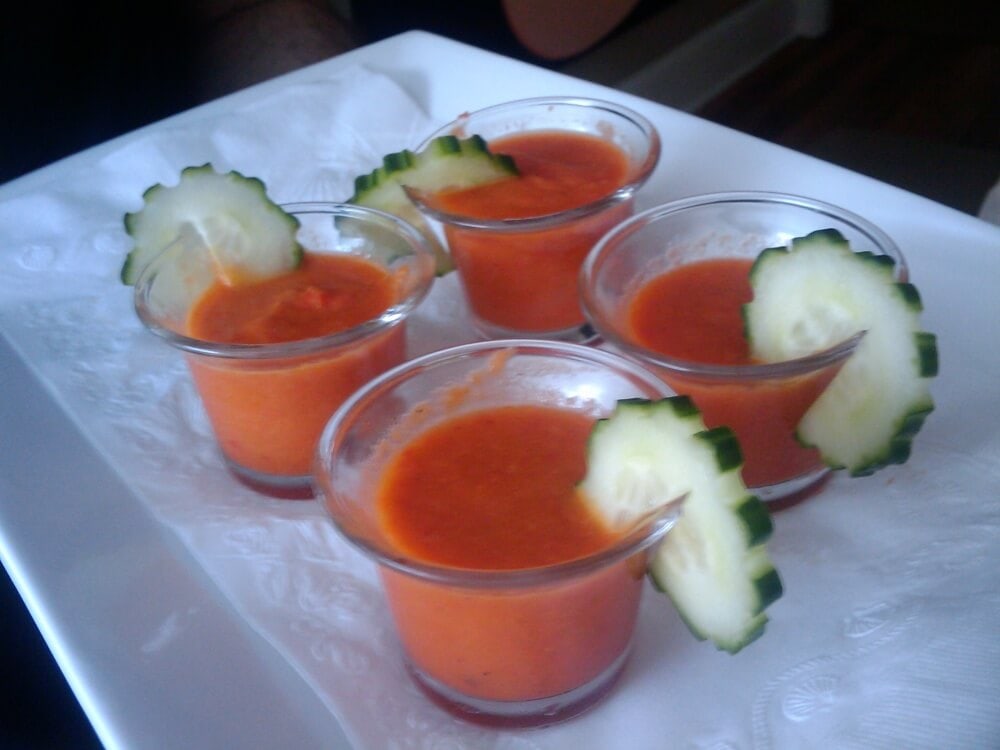 The soirees at the Adora Inn are one of my favorites. The elegantly placed candles, white linens, ethereal art work and Mediterranean jazz tunes provide an instant escape from ordinary.
While we were enjoying ourselves mixing and mingling with other guests, the first course started with gazpacho shooters. These were such a tease. Gazpacho is one of my summer favorites. It's cool, refreshing, and has a little zing that wakes up your taste buds. One little shot was not enough … so I had two. Okay, maybe three. At least it's a healthy indulgence.
We found our table and enjoyed the rest of the Spanish portfolio of wines perfectly paired with tapas-style courses including shrimp cakes, stuffed peppers Rioja style, roasted hens, Crema Catalana and some coffee to wake us up out of our food-induced coma.
The wine had the conversations flowing easily from topic to topic starting politely with the weather, then reminiscing on past travels, and then the ultimate unanswered question, which came first, the chicken or the egg?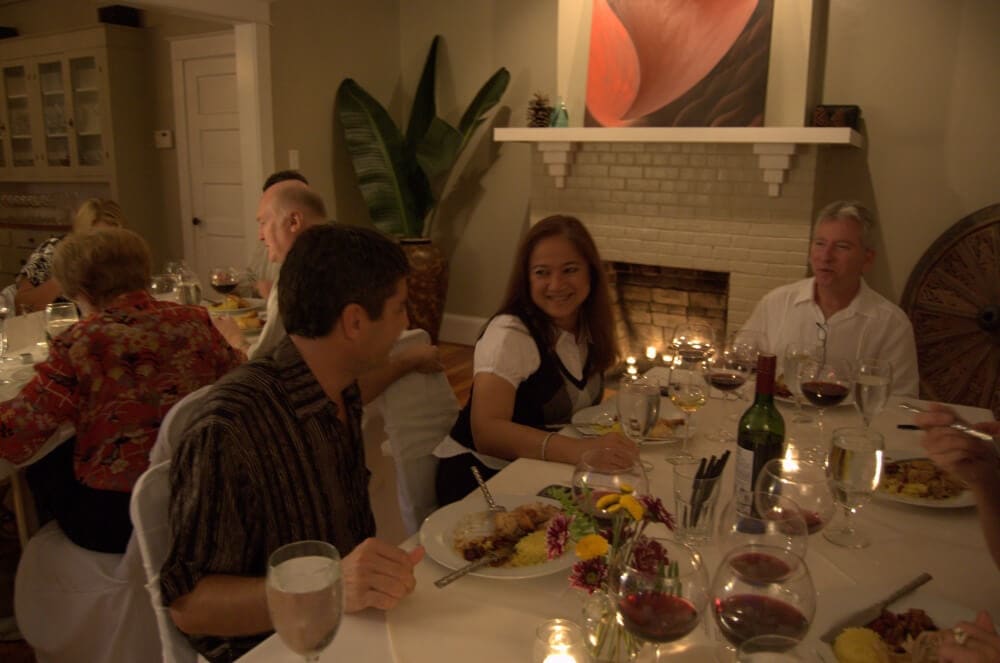 Is there really a difference between a Hen and a Chicken? Hens eggs vs. chicken eggs? And how exactly do you eat a hen in a fancy schmancy setting. Luckily our table agreed … pick it up with your fingers! It is tapas after all.
The Adora Inn plans monthly dinners at the inn for their guests, so be sure to book your room in advance as they tend to fill up quickly. For more information you can call 352-735-3110.