If you're looking for a review of the South Beach Wine & Food Festival (SOBEWFF for short), then I can sum it up in three words for you — fun, sun, and fabulous food. Okay, that's four words, and I haven't even mentioned the wine!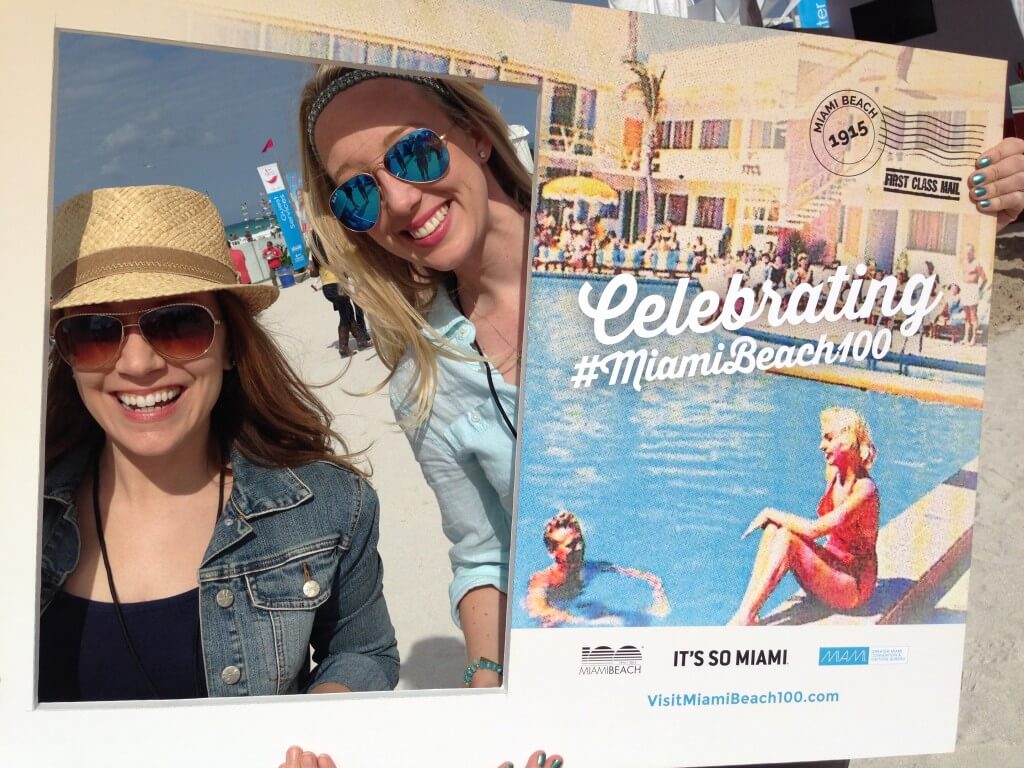 I attended this year to host a video for Visit Florida along with Kara Franker and we had a ball. There's more food and drinks served at the Grand Tasting then one could possibly eat in a day, so if I could give you just one tip it would be to arrive early, pace yourself, and share tastings with a friend so you'll have room in your tummy to try more things. Also, wear sandals or flip-flops — it is the beach after all.
Check out our short fun video and scroll down below to see a few extra tidbits including what I think is going to be the super easy-to-make trend for summer appetizers.
One big food surprise we found during the festival — poutine. But, this was poutine with a Miami twist, made with plantains instead of potatoes. What really gave this bite it's extra flavor was the enthusiasm of the chef, Natacha Supplice Henry of Poutine Creole. You can't help but smile when you try her food and her happiness and laughter are contagious.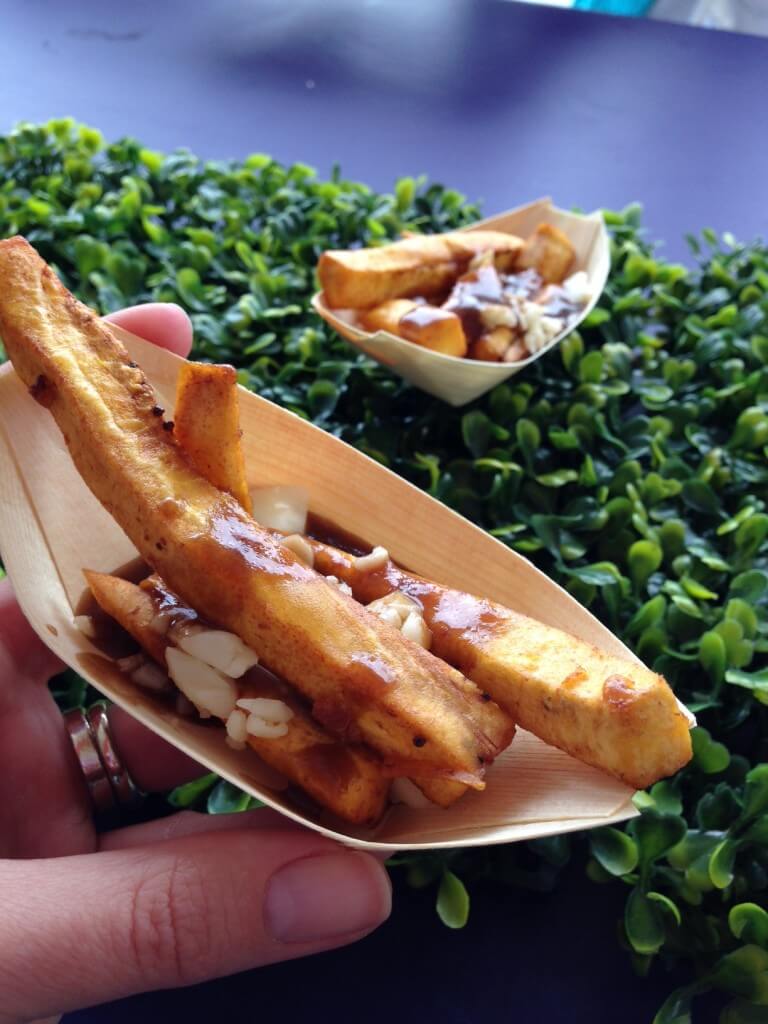 Okay, the big face-palm-why-didn't-I-think-of-that foodie surprise — Processco & Popsicles. Can you think of anything more refreshing on a summer day? It's brilliant. And these were no ordinary ice pops, they were gourmet, like the one Hyppo Ice Pops makes.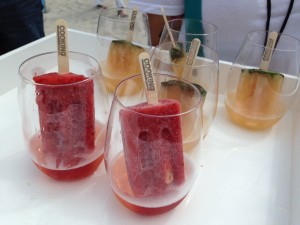 We had one with a fresh strawberry ice pop and one with grapefruit and spearmint. And it doesn't get much easier than pouring a glass of bubbly and sticking an ice pop in it. These will definitely be my go-to cocktail for summer barbecues.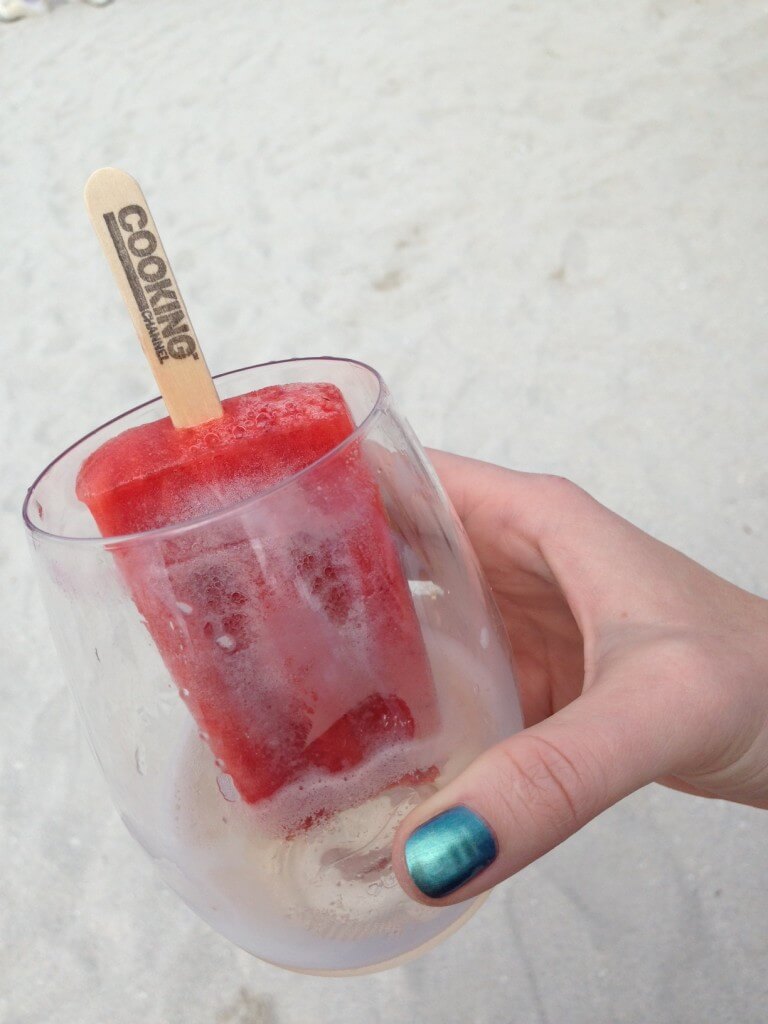 One last inside tip, check out the special events list and sign up early as tickets go fast. While the grand tasting on the beach is a lot of fun, full of celebrity sightings, and has more food that you can shake a stick at –the events are extraordinary. Kara and I went to the Flavors Of India dinner hosted by Asha Gomez and Amol Agarwol at The Ritz Carlton South Beach. The ambiance was beautiful, with a sitar player strumming an exotic tune and plush silk pillows and colorful roses adorning the dinner tables.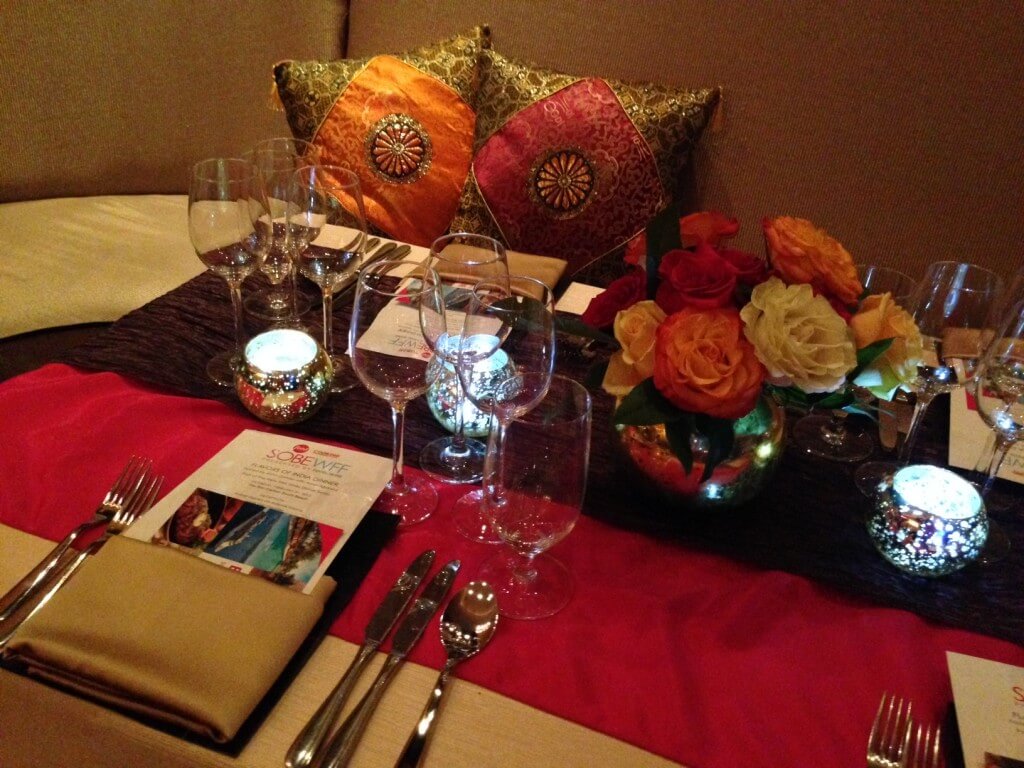 The menu was fresh and modern with a lot of Indian influence and paired with beautiful Alsacian wines that went perfectly with the spices. Two dishes that really stood out to me were the Roasted Banana Leaf-wrapped Snapper with Cardamom-crusted Sweet Plantains, and of course, the lovely dessert of Chocolate with a Rose Center and Honey-Pistachio Crisp.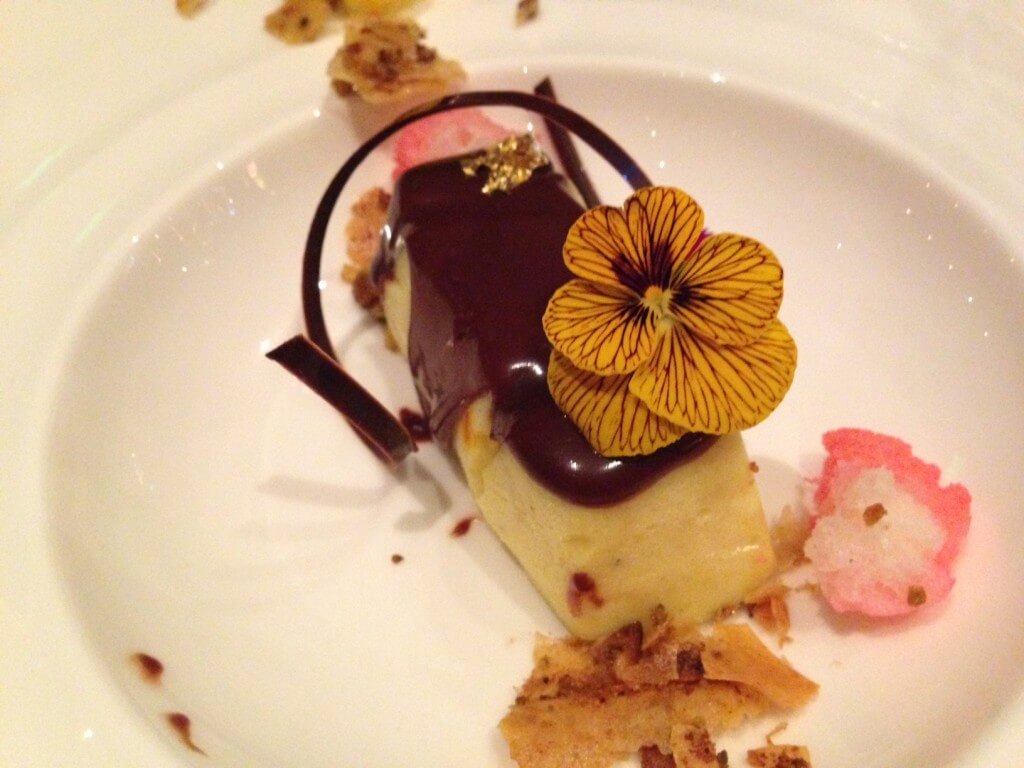 The Ritz Carlton hosts great dining events all year long, so if you can't wait until next year's festival, don't sweat it. Just keep an eye on The Ritz Carlton's event calendar for the next delicious soiree.