While staying in Malta this spring, I had the opportunity to take a day trip up to the island of Gozo. Even though the country of Malta may seem small, there is quite a bit of ground to cover and it's nearly impossible to see it all in a week, let alone one island in a single day. After a little more than an hour-long taxi drive and a scenic crossing of the Gozo Channel by ferry, we had arrived in Gozo late morning and had to be back to the ferry terminal by 4 p.m. to get back to Valletta. Talk about a tight schedule!
Whenever I have a limited amount of time in a destination, an organized tour is my sanity-savor. In Gozo, that happened to be the Malta Sight Seeing Tour, known locally as the green buss. I'm not typically a fan of touristy hop-on/hop-off buses, but this one offered a lot in a single day. At first, I was skeptical that we'd actually have time to get off the bus and visit places on the list. Turns out, my skepticism was unfounded and the tour was a pleasant surprise. Considering the taxi fares in Malta, it's also a pretty great value too.
In a single day we were able to hop off the bus and visit the oldest free-standing structures in the world — the UNESCO World Heritage Site of Ġgantija Temples, grab a savory slice of pizza and bottle of Kinnie for an amazing deal of 3 euros at a cafe in Victoria, climb up to the top of the Citadel in Victoria for an amazing view, and visit the breathtaking ocean side Azure Window.
Here's a photo essay of our day on the green bus:
The Azure Window
The Azure Window unfortunately collapsed on March 8, 2017, after a night of bad storms. The rocky cliffside coastline, however, is still a spectacular site to see.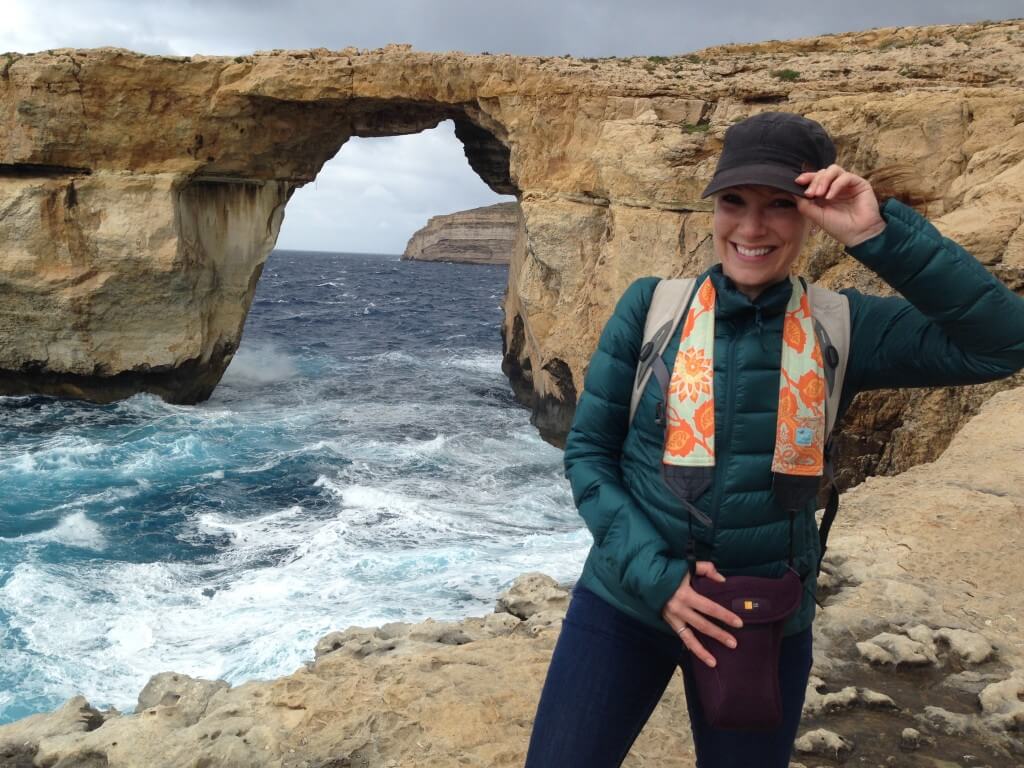 Calypso Cave
Ġgantija Temples
The City of Victoria
If you're in Malta and are interested in taking a day trip up to see Gozo, check out MaltaSightSeeingTours.com for more information about their bus schedule and rates.  Also be sure to check the ferry departure times for Gozo Channel and plan ahead.
This post was brought to you by the Blog Island Malta campaign, created and managed by iambassador in partnership with the Malta Tourism Authority and the support of Air Malta.   However, TheTravelBite.com maintains full editorial control of the content published on this site.  As always, all thoughts, opinions, and enthusiasm for travel are entirely my own.