This post is in partnership with Chase Sapphire Preferred.
Did you know that Chase Sapphire Preferred is the number one rewards card for dining and travel?  Indeed, it lives up to its reputation as a card that's perfect for people who love food and travel, and I got to experience those rewards first hand last week at Vegas Uncork'd.
Vegas Unork'd is an annual culinary event of epic proportions, featuring celebrity chefs and special events highlighing all the best dining in Vegas, and this year was their 10th anniversary.  Upon checking in, I received tickets for the events as well as a special wristband for Chase Sapphire Preferred cardholders that would allow exclusive access to some of the events.  Overall, here are the benefits I noticed…
5 Perks Of Traveling With Chase Sapphire Preferred
1 – Meet Celebrity Chefs
There's no event I've been to, even as media/press, where you get this kind of access to meeting your foodie heroes.  The very first event I attended was the Saber Kick-Off Celebration at The Venetian. Every ticket holder was invited to a champagne tasting and passed hors d'ourves in a private room next to the gondolas.  We were all, quite literally, rubbing elbows with the biggest names in culinary including Emeril Lagasse and Daniel Boulud.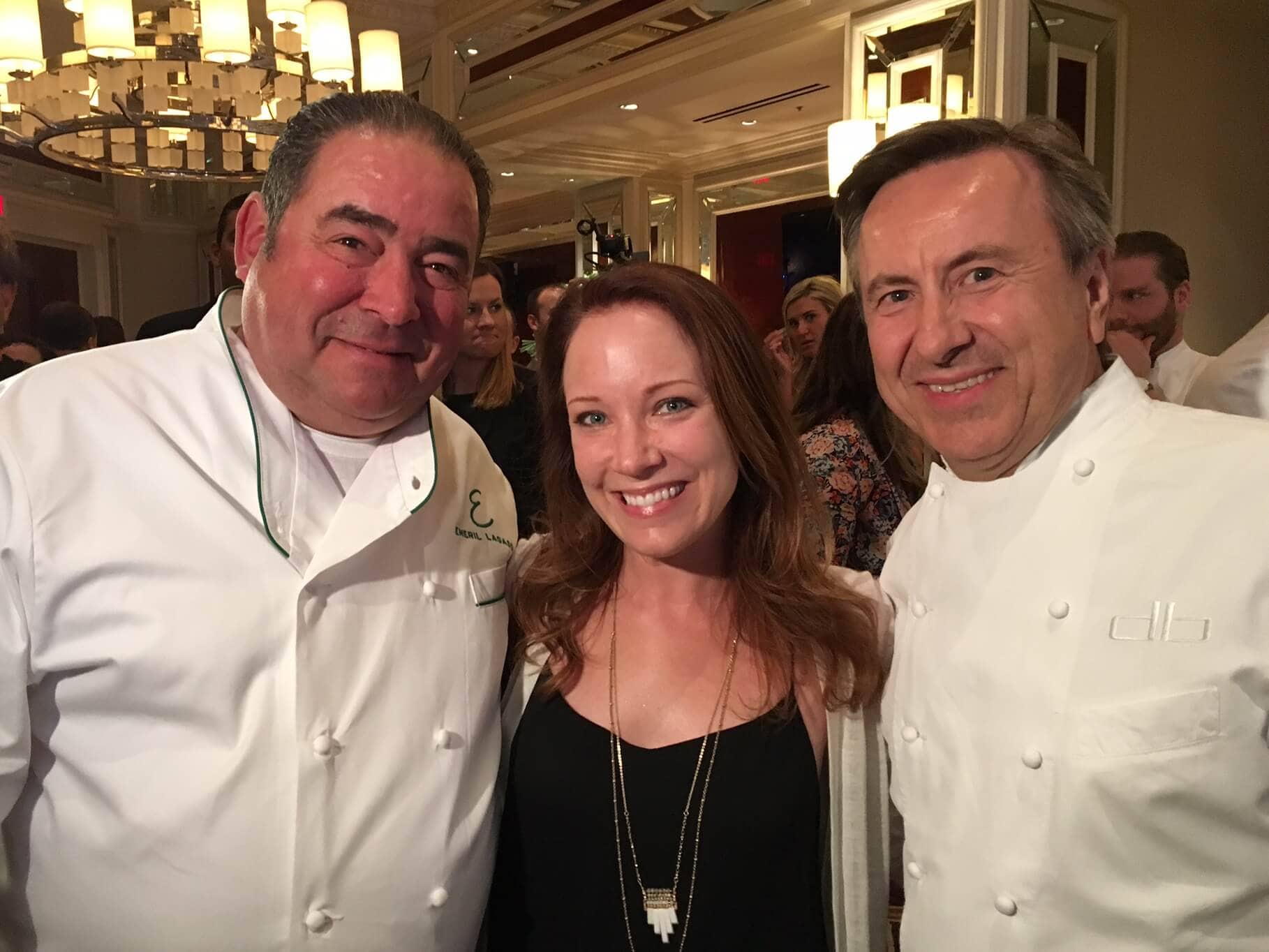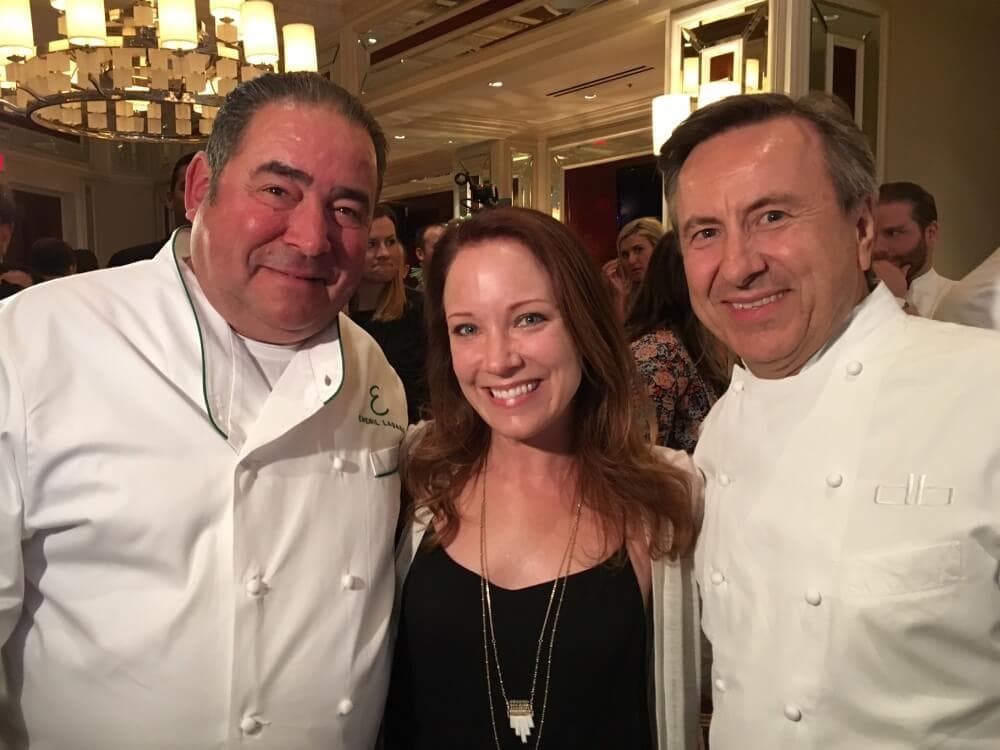 After a few introductions, we headed outside for the sabering, and Chase Sapphire Preferred members had a special section up front to witness the celebration.  I took this photo with my cell phone, we were THAT close!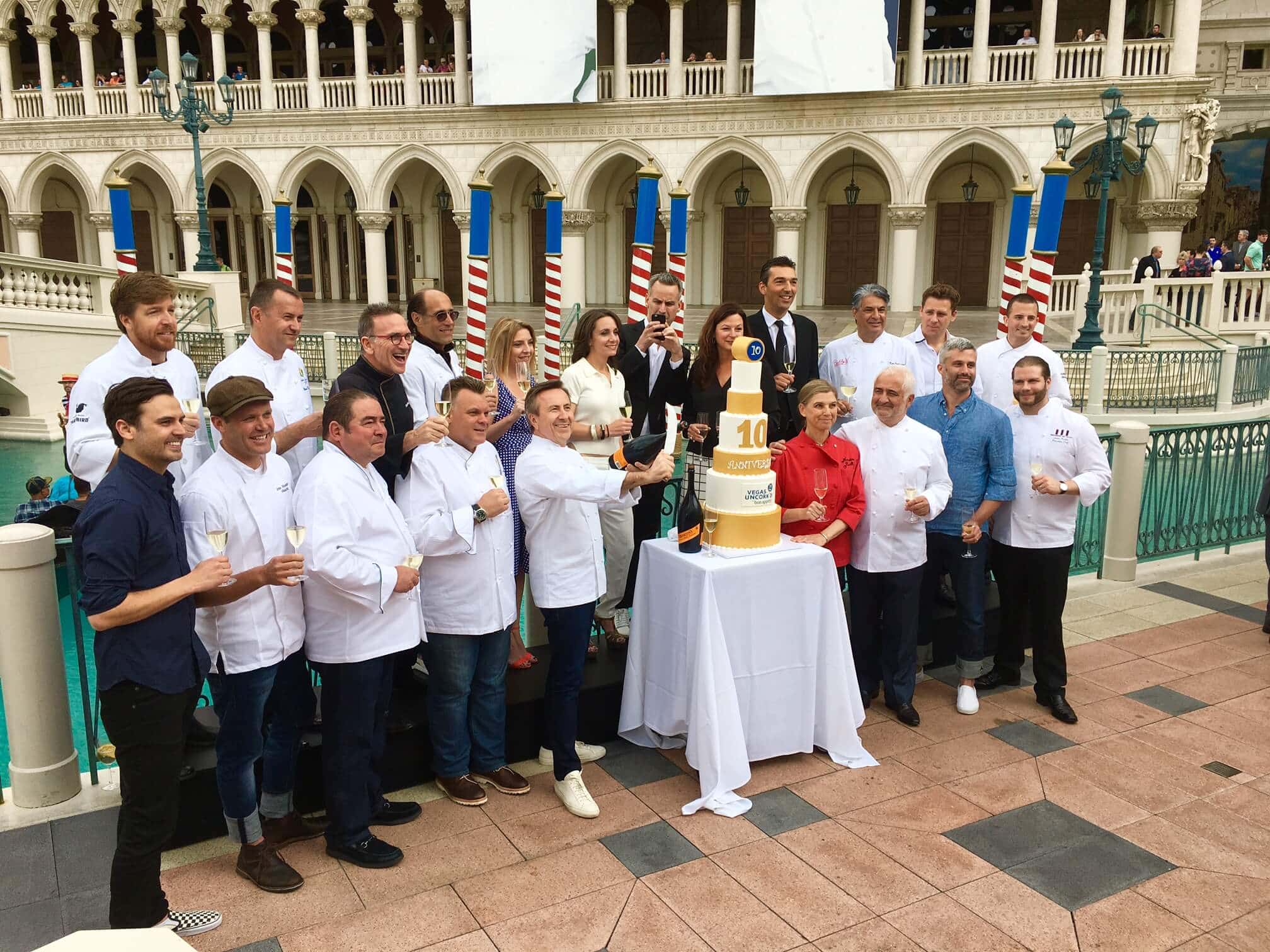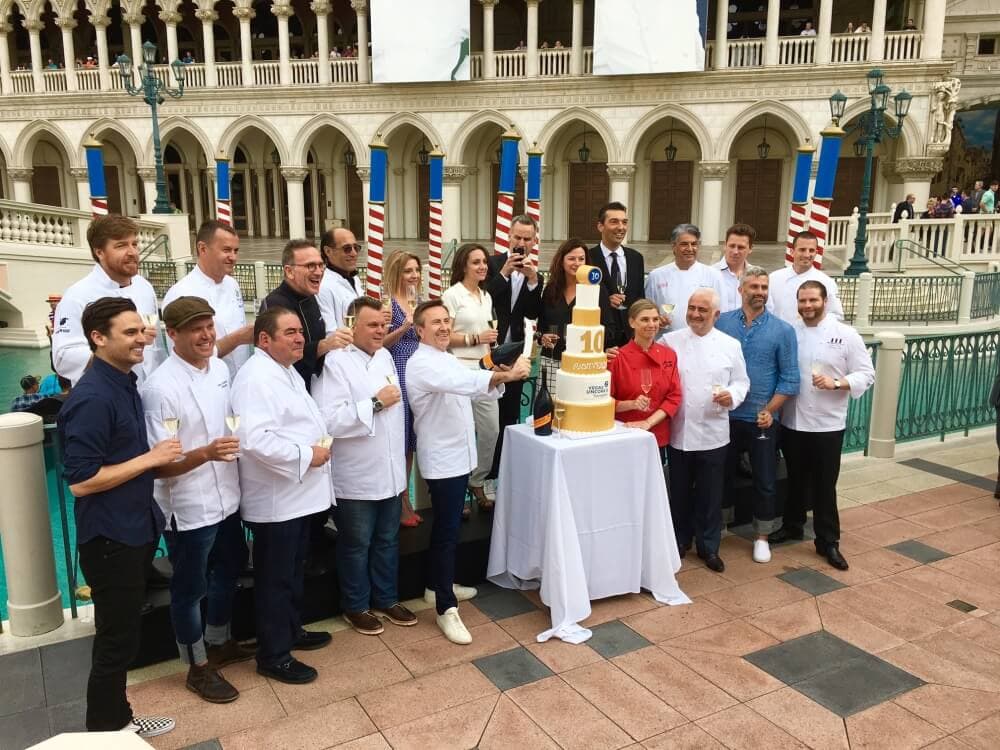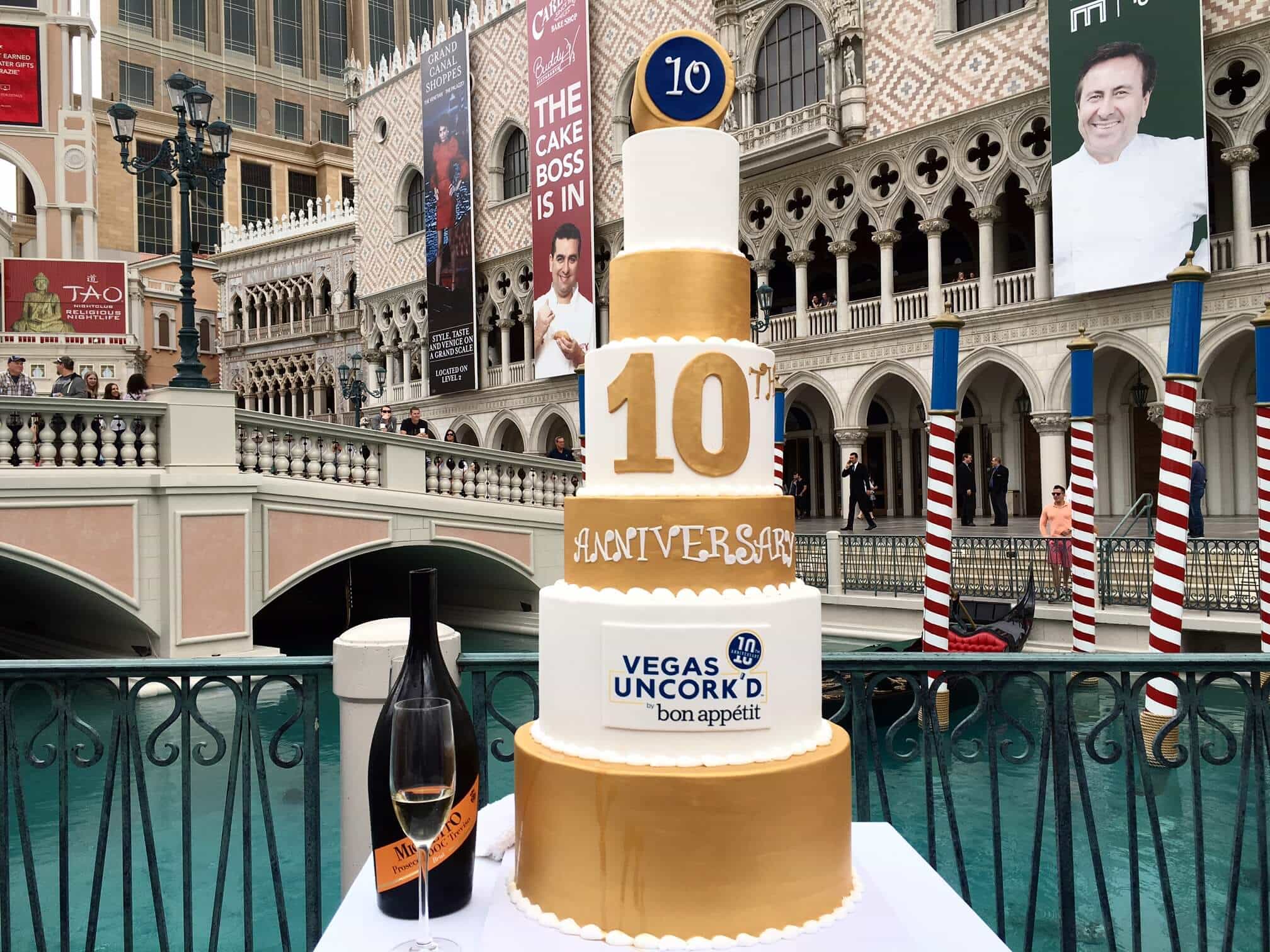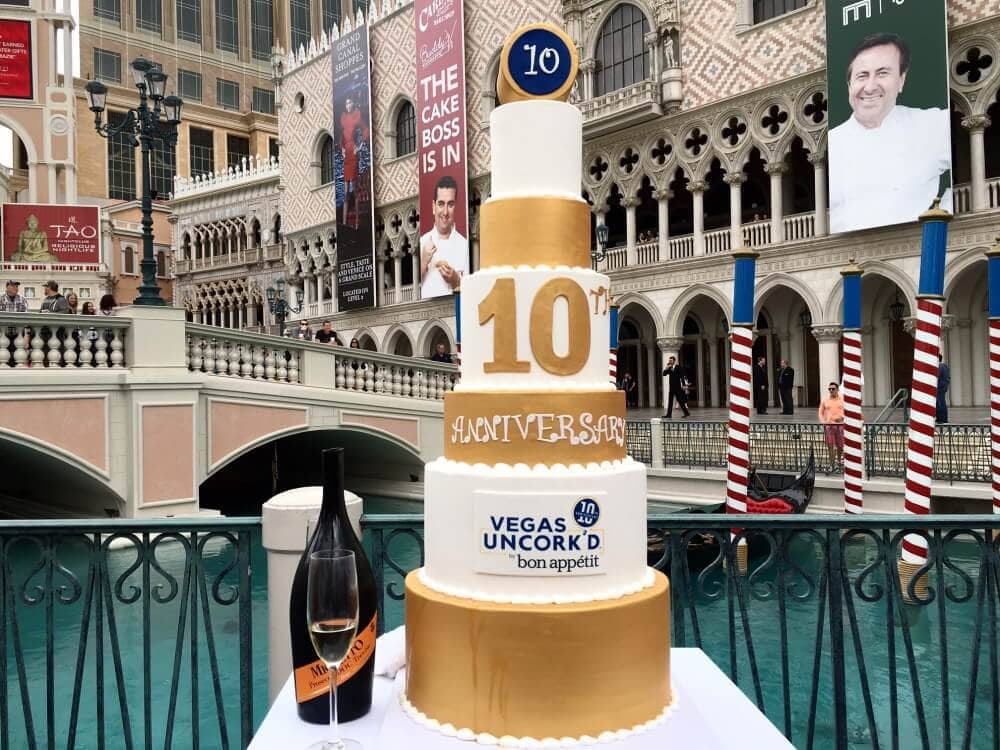 Another moment where I was able to meet one of my culinary heroes was at a Sushi Making and Sake Tasting Lunch with Chef Nobu Matsuhisa.  Dinner at Nobu is an experience of a lifetime, but to meet the master, Chef Nobu himself; that is extraordinary!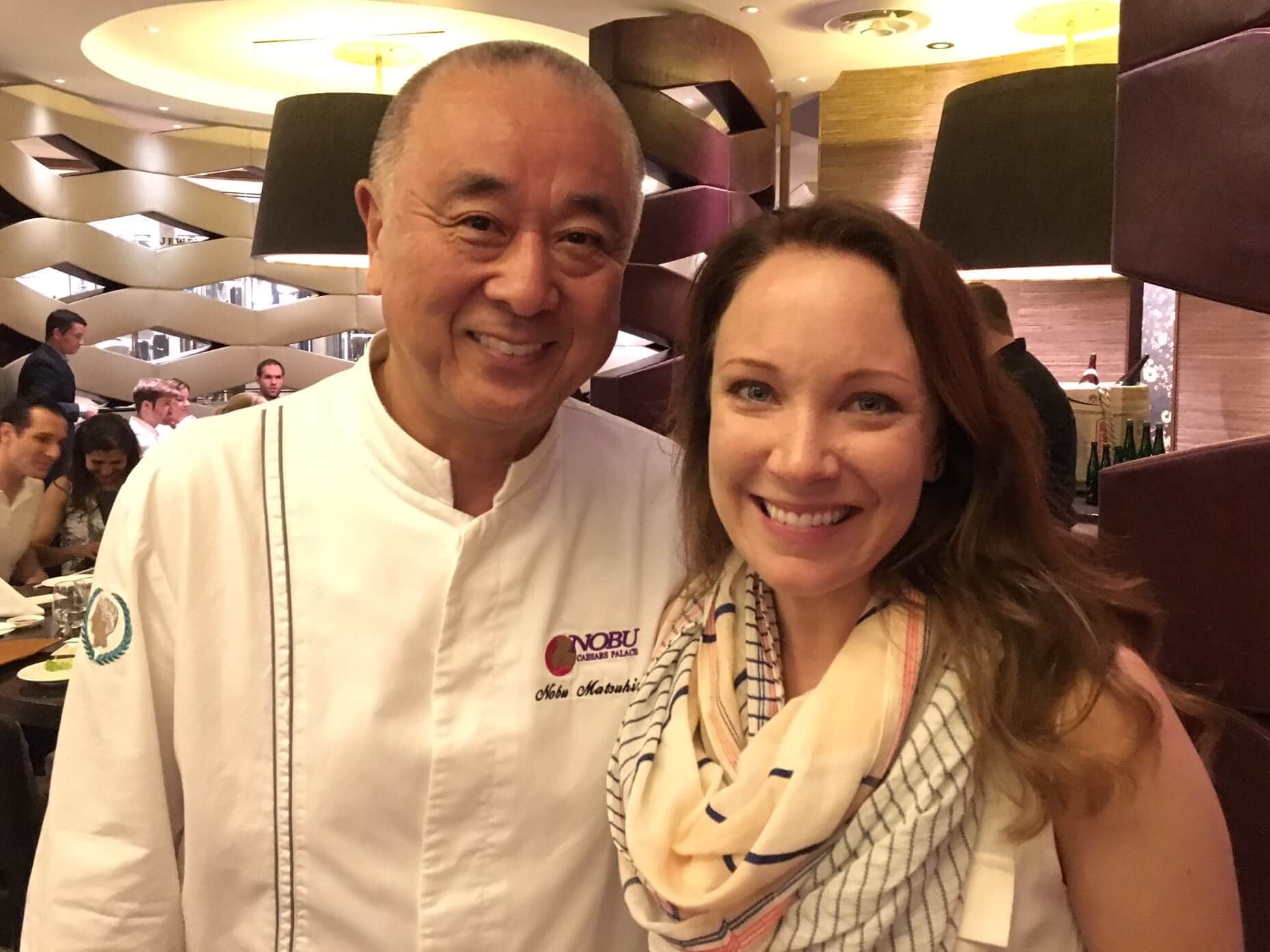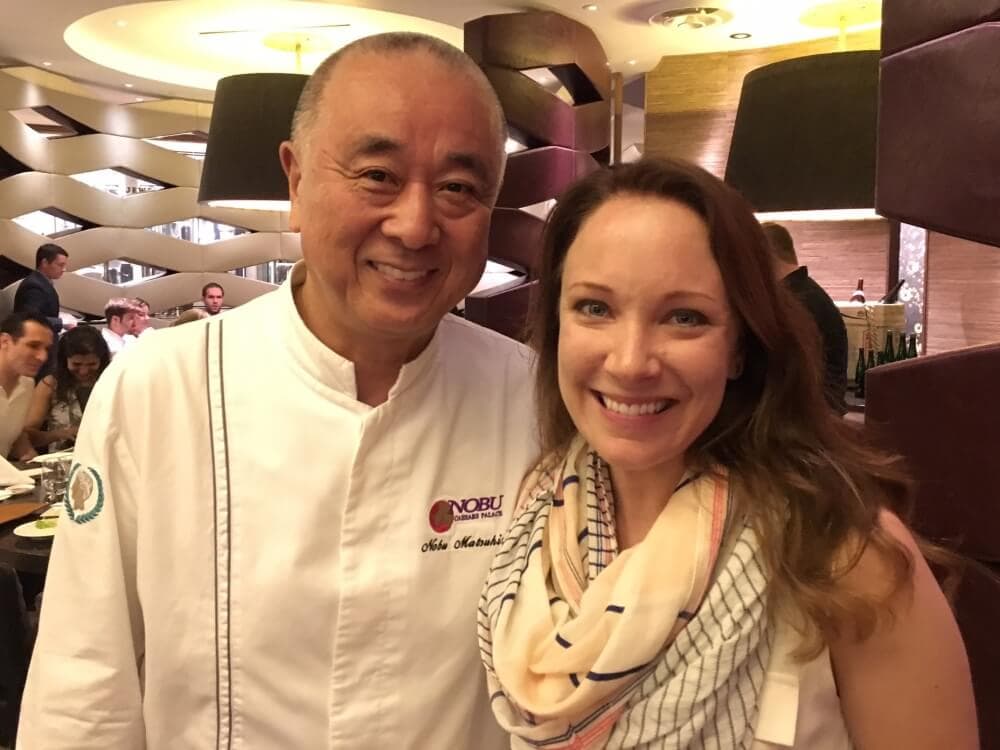 2 –  Special VIP Section At Vegas Uncork'd Events
As I mentioned above, Chase Sapphire Preferred members had an exclusive VIP section at the Saber Kick-Off event, a front row seat at the saki and sushi luncheon with Chef Nobu, and preferred seating for Dinner On The Strip with an awesome view of the entertainment.  But where you'll really be thankful for the VIP treatment is at the Grand Tasting.  Featuring over 50 of the top restaurants in Vegas, countless wine and cocktails, and an event that wraps around The Garden of The Gods Pool at Caesars Palace — the Grand Tasting gets pretty busy!  Now, the night feels nothing short of pure magic with the music, ambiance, and taste tour of the world through food.  But it was especially nice to have our own table seating away from the crowd to relax and enjoy the night.  We had a set menu where 20 of the night's bites were brought to us table-side, and we also had the freedom to come and go as we pleased, exploring the event and retreating back to our table for a bit of rest — as long as we had our Chase Sapphire Preferred wrist band on.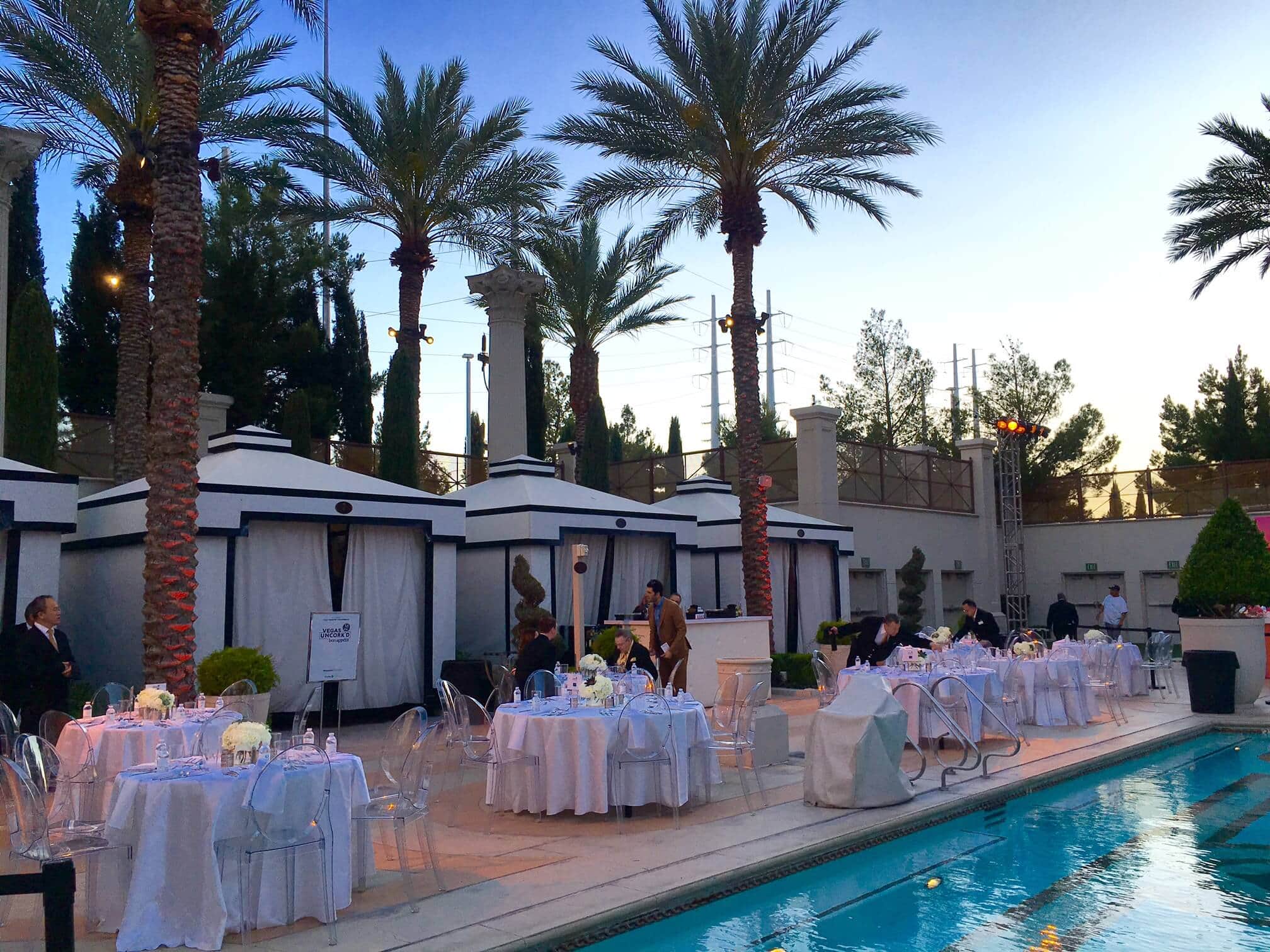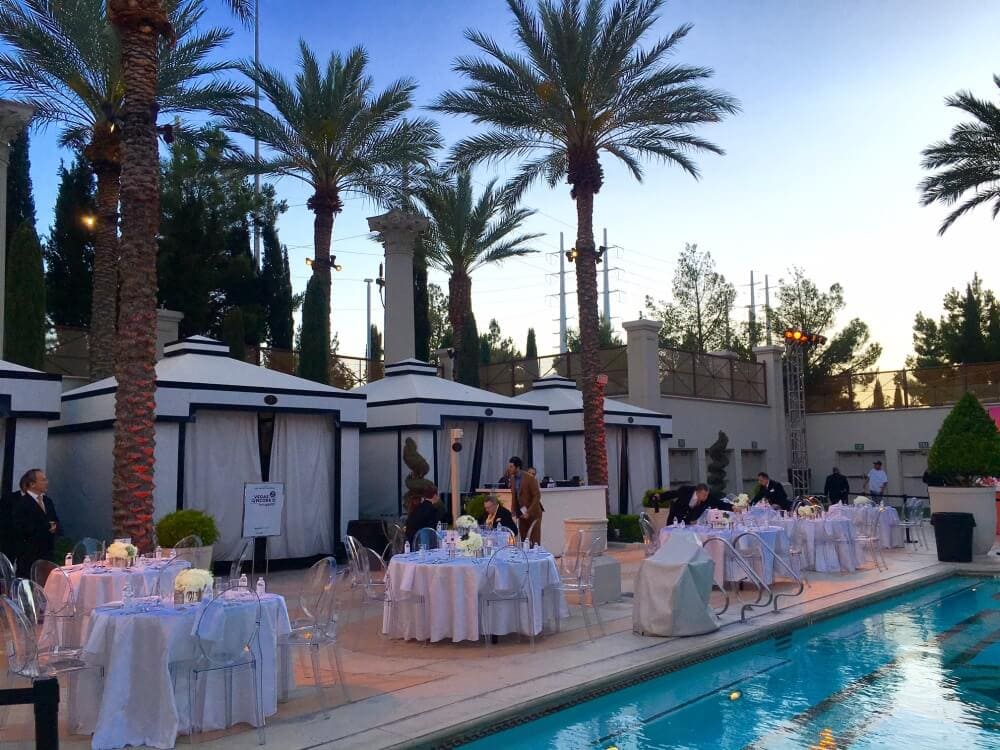 3 – Exclusive Members-Only Events
On my final day at Vegas Uncork'd, I had one last event:  Tamales and Tequila: A Tour of the Latin World  with Too Hot Tamales.  I remember trying to look it up on the Vegas Uncork'd website schedule to double check the time and didn't see it listed.  Why?  Because it was a PRIVATE event exclusive for cardmembers.  This luncheon with Chef Mary Sue and Chef Susan (Too Hot Tamales) was so fun.  We indulged in a parade of latin dished paired with delicious cocktails, all the while Chef Susan and Chef Mary Sue regaled us with funny tales of their travels in Mexico and behind-the-scenes stories from shooting their Food Network show.  It was a perfect ending to the weekend.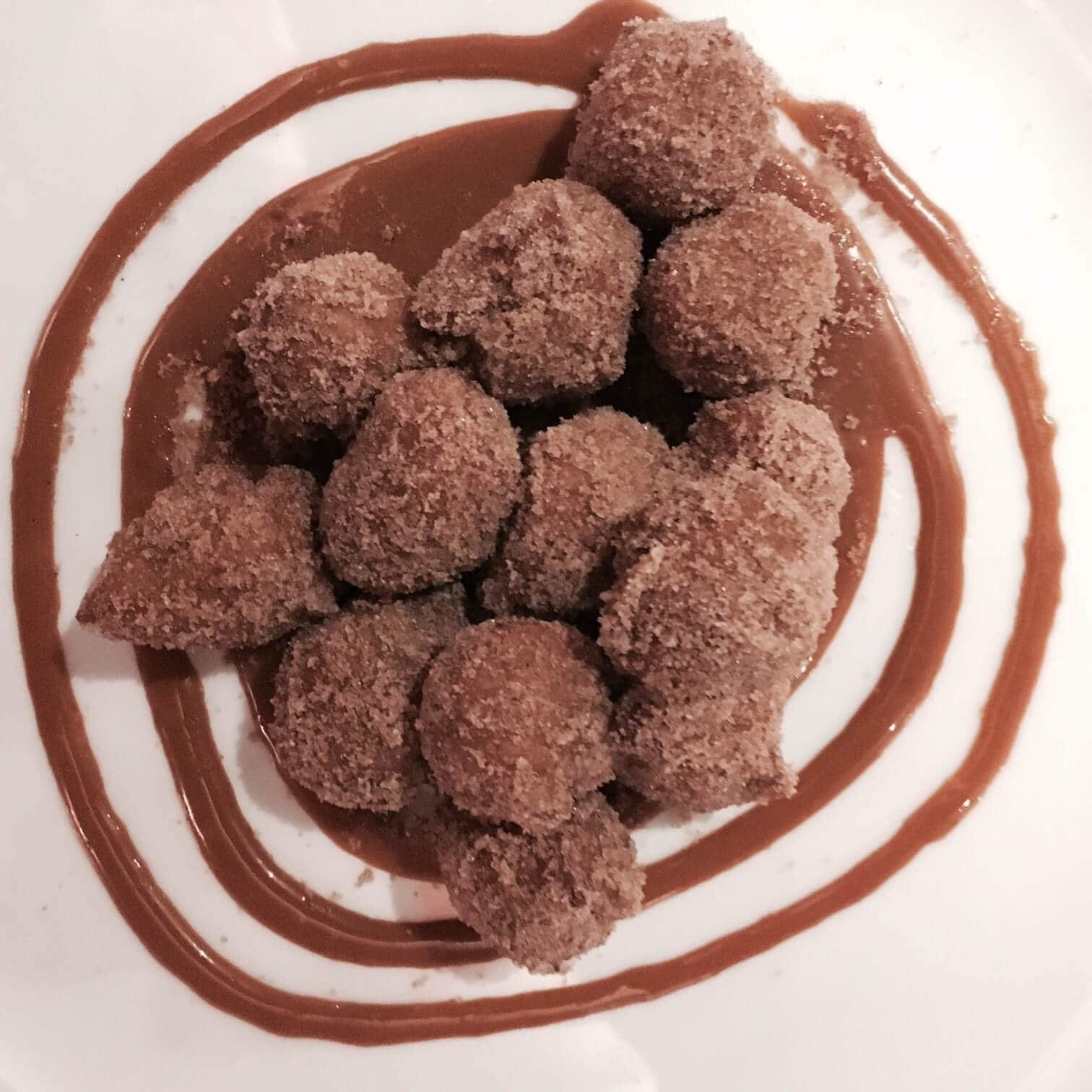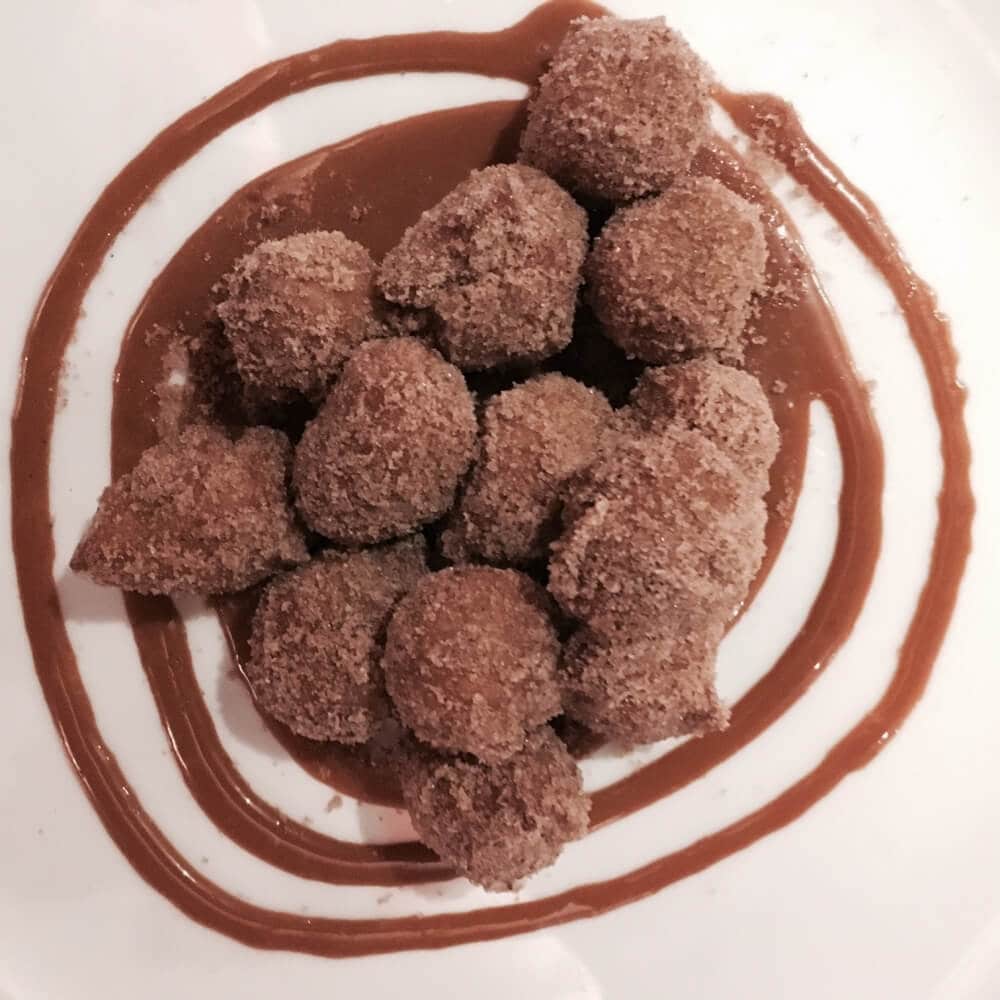 4 – Gift Bags And Gourmet Schwag
At nearly each of the events, we never left empty handed. Gourmet treats, cookbooks, and even cocktail and kitchen tools were handed out in useful Herschel Auden canvas totes at the end of most of the events.  This photo below is what we received at the end of the Sushi and Saki Tasting Lunch.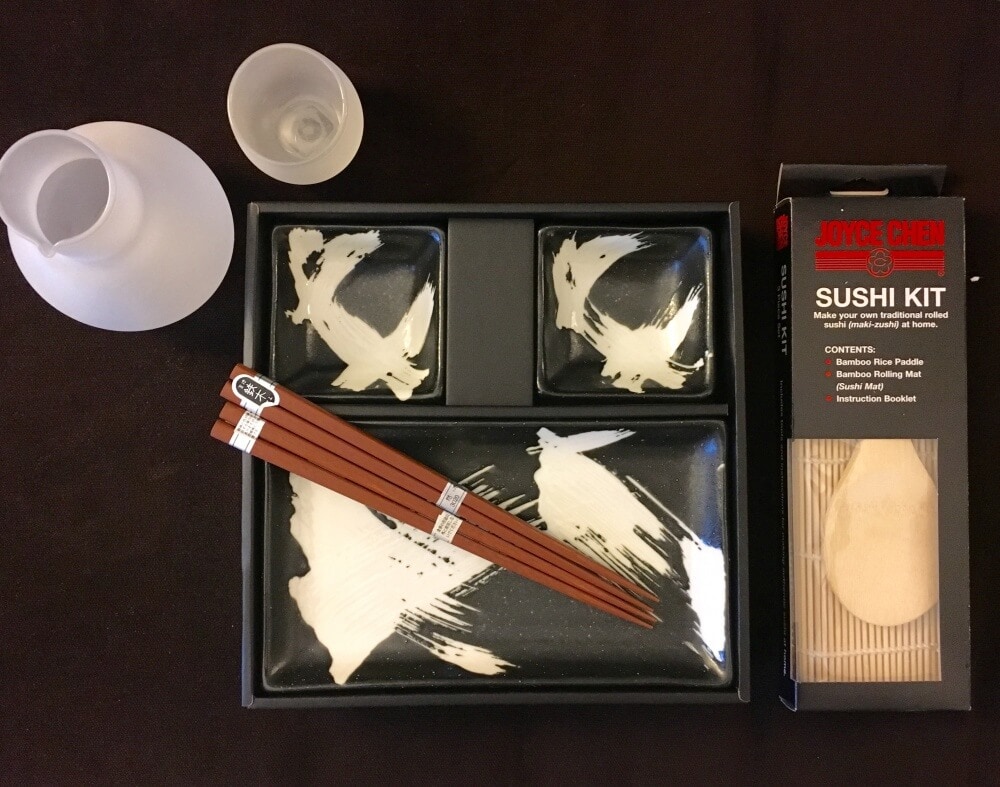 5 –  Travel Insurance and Reward Perks
Besides the event perks and VIP treatment, I learned about a ton of travel perks available by being a Chase Sapphire Preferred member.  For starters, it includes quite a bit of travel insurance coverage.  I've paid $250-$400 a year for similar coverage under a business travel insurance policy, so these benefits alone make the annual fee a bargain and everything else that's included a perk.  Here's some of the deets on the travel coverage:
TRIP CANCELLATION/TRIP INTERRUPTION INSURANCE: If your trip is canceled or cut short by sickness, severe weather and other covered situations, you can be reimbursed up to $10,000 per trip for your prepaid, non-refundable travel expenses, including passenger fares, tours and hotels.
AUTO RENTAL COLLISION DAMAGE WAIVER: Decline the rental company's collision insurance and charge the entire rental cost to your card. Coverage is primary and provides reimbursement up to the actual cash value of the vehicle for theft and collision damage for most rental cars in the U.S. and abroad.
TRAVEL ACCIDENT INSURANCE: When you pay for your air, bus, train or cruise transportation with your card, you are eligible to receive accidental death or dismemberment coverage of up to $500,000.
TRAVEL AND EMERGENCY ASSISTANCE SERVICES: If you run into a problem away from home, call the Benefit Administrator for legal and medical referrals or other travel and emergency assistance. (You will be responsible for the cost of any goods or services obtained.)
LOST LUGGAGE REIMBURSEMENT: If you or your immediate family members' checked or carry-on bags are damaged or lost by the carrier, you're covered up to $3,000 per passenger.
TRIP DELAY REIMBURSEMENT: If your common carrier travel is delayed more than 12 hours or requires an overnight stay, you and your family are covered for unreimbursed expenses, such as meals and lodging, up to $500 per ticket.
BAGGAGE DELAY INSURANCE: Reimburses you for essential purchases like toiletries and clothing for baggage delays over six hours by passenger carrier up to $100 a day for five days.
Awesome, right?  The only thing it doesn't seem to cover is medical evacuation.  Why I haven't had this card over the last five years of extensive travel, I don't know.  Here are some of the other benefits I thought were unique to travel and food:
Earn 2X points on dining at restaurants from fast food to fine dining
Earn 2X points on all travel from airfare and hotels to taxis and tolls
No foreign transaction fees
No blackout dates, points never expire
1:1 point transfer to travel partners
No foreign transaction fees
20 percent discount on travel booked through UR and flexibility to book on any airline
Disclosure:  This post was done in partnership with Chase Sapphire Preferred.  All enthusiasm for food, meeting fun chefs, and travel are entirely my own.